With great pleasure, I heard a few weeks ago that there is a new fragrance from Goldfield & Banks, namely Ingenious Ginger. Promptly, a sample found its way to me with the last delivery from the headquarters of Aus Liebe zum Duft. So I can take a closer look at the latest creation of my favourite Australian niche fragrance brand and present it to you here.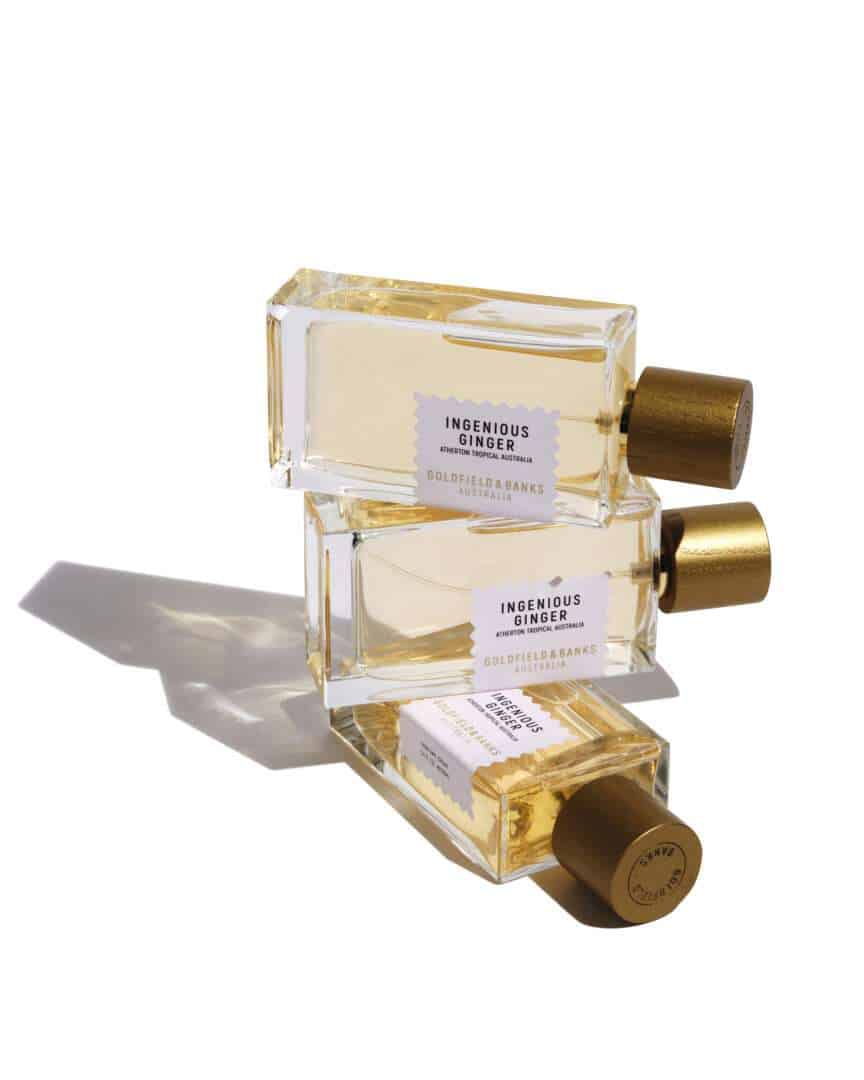 I have been writing about the Goldfield & Banks brand here in the Duft-Tagebuch since 2021 and can say that of the fragrances I have tested so far, I have been taken with to thrilled by all of them. And I was able to express this joy about the Eaux de Parfum of the first Australian niche fragrance label in the following reviews and an interview:
Ingenious Ginger – Goldfield & Banks
Characteristic of the Goldfield & Banks brand is not only its extremely attractive visual material, which makes every fragrance a real feast for the eyes, even in the press material. The label from Down Under also involves at least one Australian ingredient in each creation, around which the respective eau de parfum then revolves. For this purpose, the fragrance is also always dedicated to the very region of Australia from which the said raw material comes.
A look at the bottle quickly reveals where the eponymous raw material ginger comes from. From Atherton in tropical Australia, more precisely from the northern state of Queensland. Lush rainforests cover large areas of the so-called Atherton Highlands, which belong to the Great Dividing Range, the mountain range that stretches along the entire east coast of the Australian continent from north to south. The Australian Ginger(Alpinia caerulea) originates from this region. Unlike the ginger we know, it is not the tuber but the leaves and fruits that are used for culinary purposes.
Perfumer of the creation around the ginger is once again Hamid Merati-Kashani, who has already created Wood Infusion and Silky Woods for the brand Goldfield & Banks. Two terrific fragrances, in my opinion! So my expectations are high. For Ingenious Ginger the perfumer combined the ingredients of ginger, bergamot, lemon, magnolia, jasmine, rose, mandarin, sandalwood, patchouli, vanilla, musk, cashmeran and amber.
Invigorating and seductive
To what extent might Australian ginger smell like the spice rhizome we know? When I spray it on, I perceive creamy-soft and delicately citrusy nuances that are at the same time incredibly soft and also refreshing. The citrus, especially the orange-golden and fruity-tart notes of tangerine, clearly show. Subtly, I detect a subtle spiciness (the ginger?) washed by wonderfully comforting, warm and cosy accents.
The florals are tightly interwoven with the lovely spicy sweetness of vanilla and the cottony and velvety melange of cashmeran, amber and sandalwood, which further bathe the creation in a golden light. How delightful is the press material once again matched to the eau de parfum? Patchouli brings a touch of creamy earthiness to the fragrance, accompanied by soft musky powder.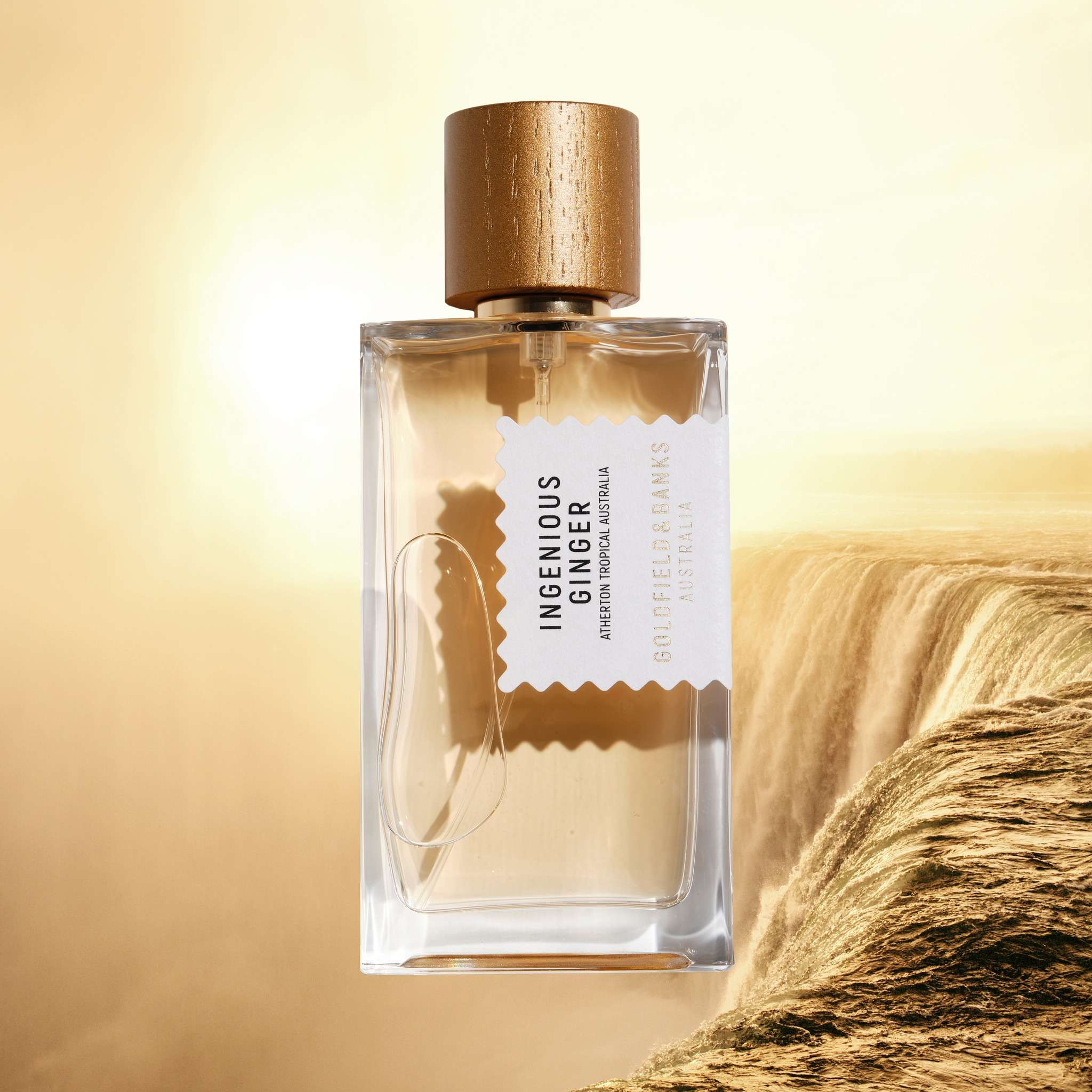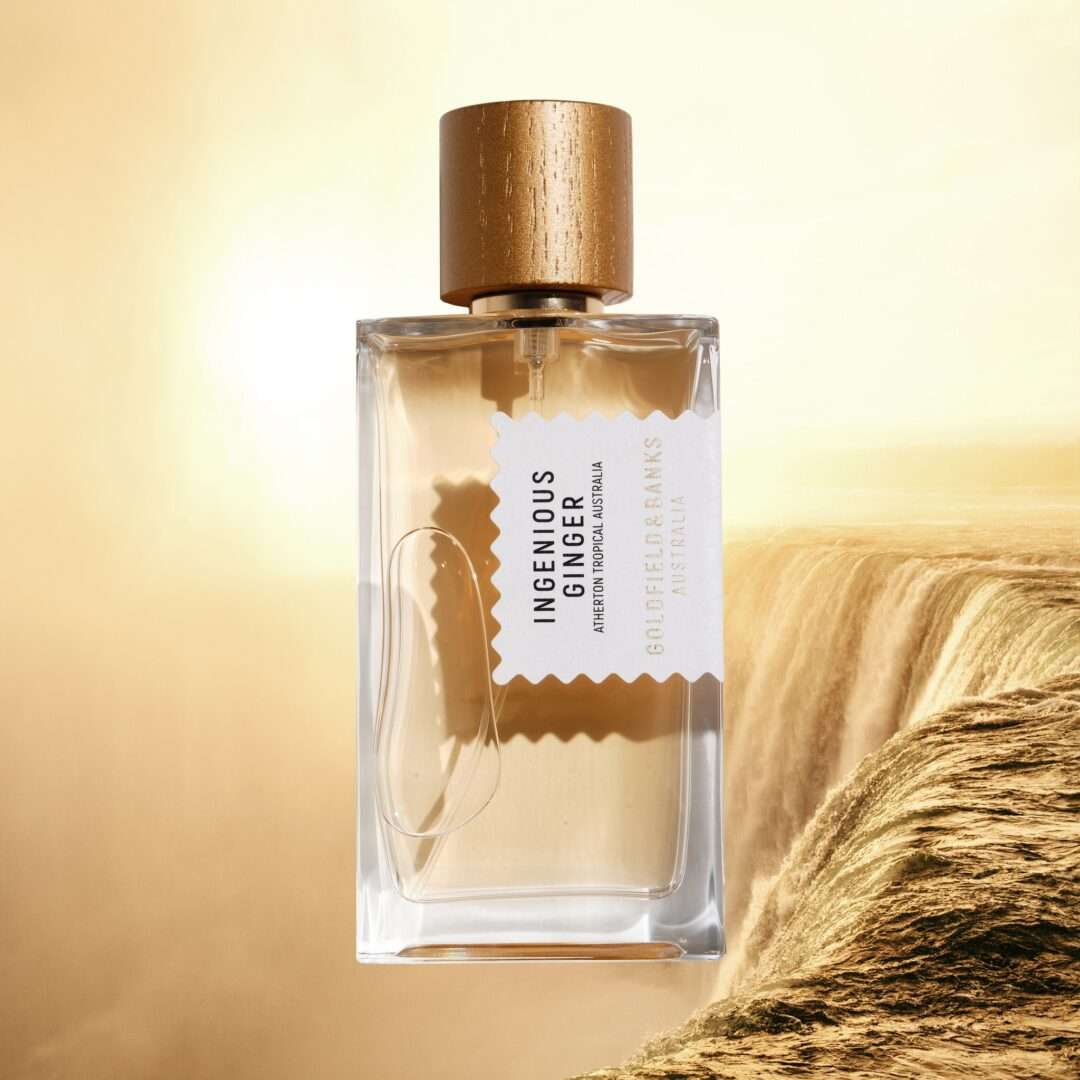 Ingenious Ginger by Goldfield & Banks is another olfactory highlight in my eyes. Finely balanced and extremely coherent, soft, warm and yet tangy thanks to gentle citrus notes and a delicate sharpness, the Eau de Parfum is for me a creamy-floral and fruity-tangy unisex composition with a light to medium presence that is suitable for any occasion in the warmer season. Ideal for those who are still looking for a fragrance for summer. 💛