It is a very special pleasure for me to have Dimitri Weber as a virtual visitor here in the Duft-Tagebuch today. The founder of the Australian brand Goldfield & Banks gives us today an insight into the genesis of the niche fragrance label, what makes it so special and what influence Australia has or had on him and his fragrances. I admit quite honestly that Goldfield & Banks belong to the biggest surprises of the last year for me, and the creations of the brand have thrilled me across the board. Everything is just right here in my eyes.
The fragrances are exceptionally beautiful and perhaps also – due to the special ingredients – partly unusual, but always designed so that they are wearable on almost any occasion. They radiate an incredible calm and relaxation, are sometimes lush, but never too present for one to get tired of them in any way. Add to that the gorgeous photographic material that goes into detail about the respective Australian ingredients and regions, and the scents are so perfectly rounded out in purely visual terms. You can already tell I've become a fan, and I hope to be able to carry you along with my enthusiasm for Goldfield & Banks as well. Before I leave the stage to my interview partner, I link you here my collected works on the brand. With that, it only remains for me to say …
Welcome to the Duft-Tagebuch: Dimitri Weber! 🙂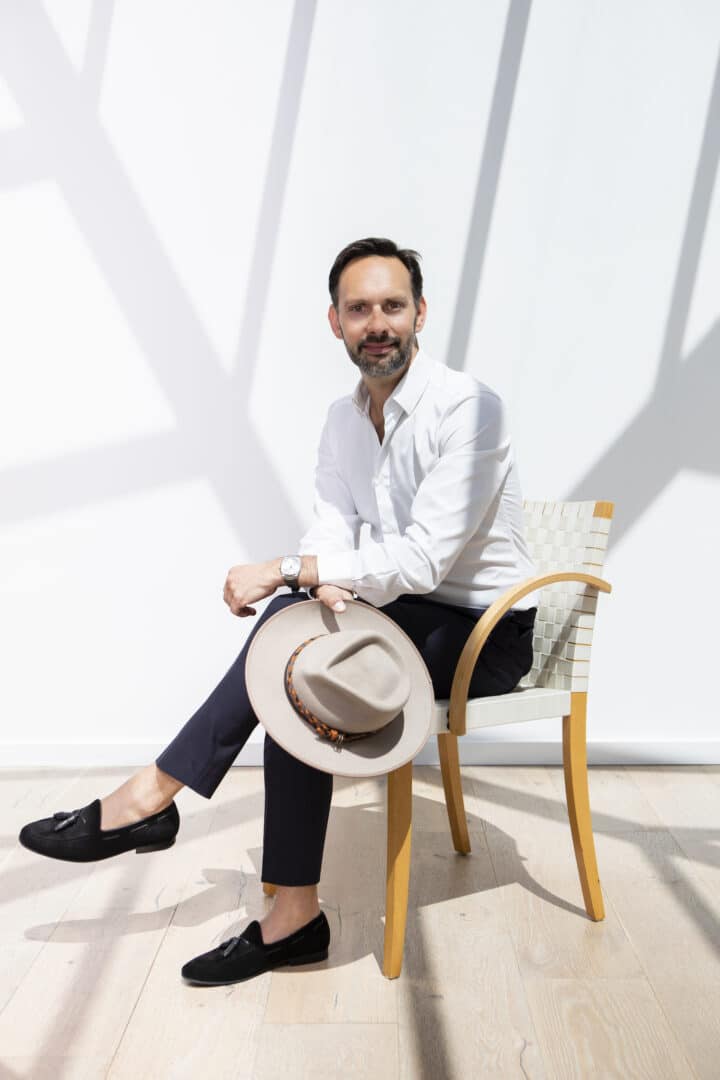 Dear Dimitri, can you tell us a bit about your background and how you got into the world of perfume?
I've always loved perfume – as a child, my mother and some of my teachers used to come to me for fragrance advice. So very early on, I knew this was the industry I wanted to go into. 
You founded Goldfield & Banks in 2016 after moving to Australia. Was there a particular trigger for starting your own fragrance label?
When I first visited Australia in around 2014, I was searching for an Australian perfume brand, but there was no such thing. That, plus the two decades of experience I had with big European perfume houses, led me to create this collection, inspired by the astonishing beauty and unparalleled native botanicals of Australia. 
What does the name Goldfield & Banks stand for?
I named Goldfield & Banks in honour of two things – the natural wealth of Australia's abundant gold reserves (and by extension the plants that grow out of this ground), and Joseph Banks, the first European botanist to visit Australia and share this continent's amazing botanicals with the scientists and perfumers of Europe. I felt a sense of natural wonder when I first visited Australia, so I think Joseph Banks and I have that in common.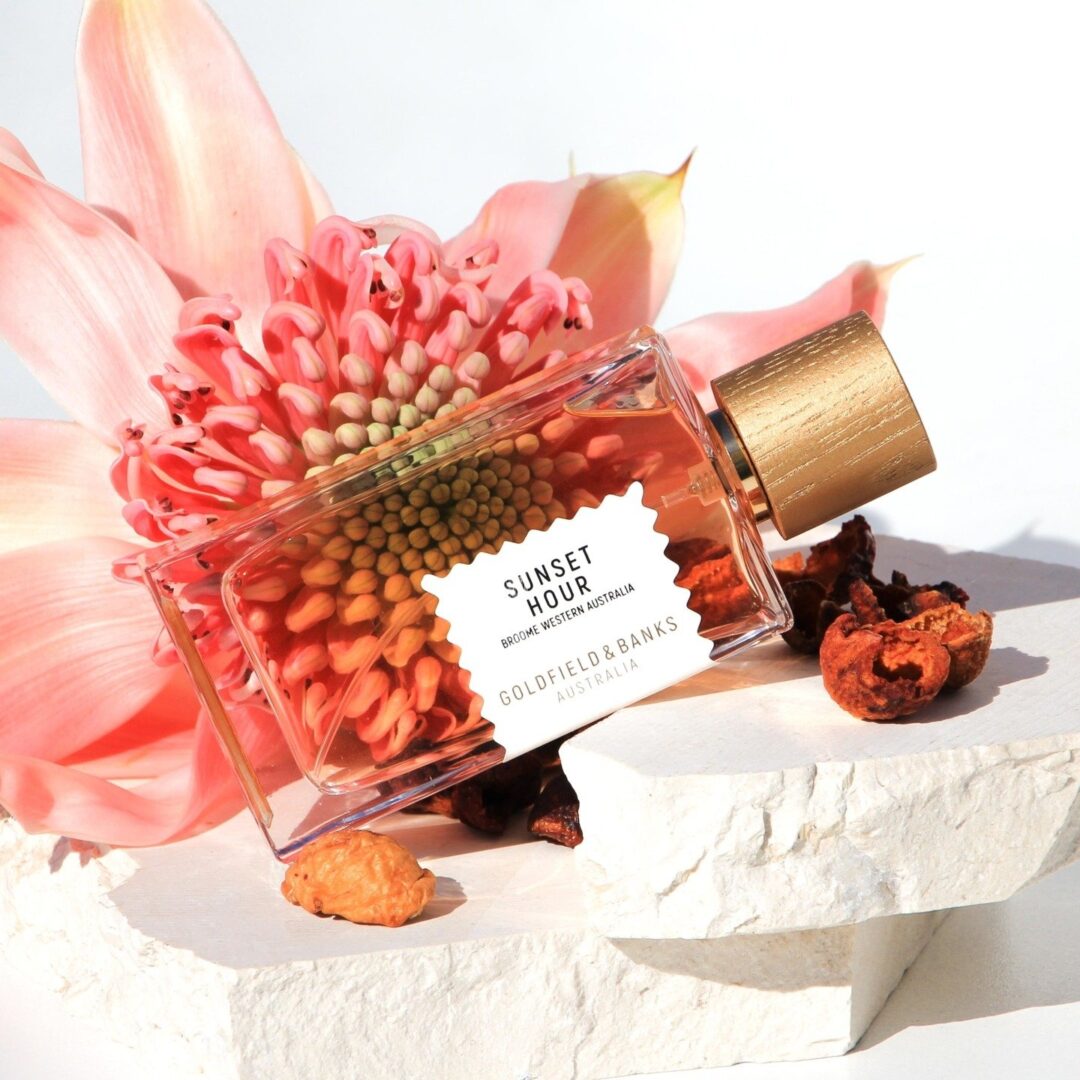 The lush nature of Australia inspires you to create new fragrances. Which plant or commodity of Australian origin has impressed you most olfactorically so far?
I think Australian native sandalwood has had the greatest impact on me and my collection. It's a rich and smooth species of sandalwood, compared with the sharper and spicier Indian species that most people are used to. Because of its unique scent profile, it has been an integral part of many Goldfield & Banks perfumes, including Sunset Hour, Bohemian Lime, and of course White Sandalwood. We use so much of this beautiful native botanical, and the collection simply wouldn't be the same without it. 
Goldfield & Banks is the first Australian niche fragrance label. What is the response of Australians to your fragrance house and your fragrances?
Once Australians realised that there was a brand creating perfumes using native botanicals, they were on board with the collection. There's a wonderful pride when people discover that our perfumes are made with oils from their own back yard, so to speak, and it excites people more than I might have expected. 
What makes Australia and Australians so special for you? Would you describe your fragrances as typically Australian?
Though I found it quite foreign at first, the laid-back approach to life that is common in Australia has grown on me, and has now become my favourite thing about this country. I think Goldfield & Banks perfumes reflect this, as well as other important aspects of Australia, well – different ones are are woody, earthy, solar, and uplifting. Each of these shows Australia in a different light, but they all express its individuality and its charm.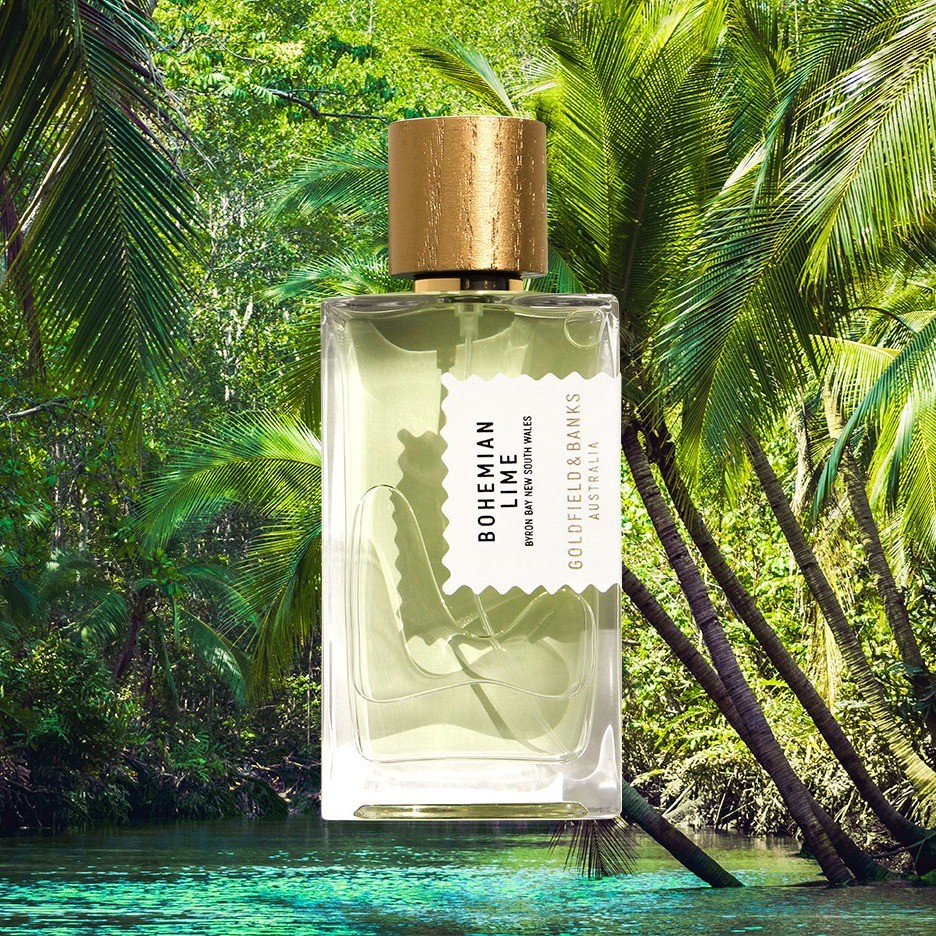 You launched two different collections so far. Can you shortly explain the difference between them?
Good question. The Native Collection was the original one, and is built on Australia's ancient land and native flora. Each of the perfumes in this collection is based on an iconic native Australian botanical, which is then combined with other native botanicals as well as ingredients sourced from around the world to create distinctly Australian olfactory moments. The Botanical Series is more about science, research and development of perfume extraction methods, and the distinctive scents of international perfume ingredients that have been grown in Australia's lush climate. 
Are you especially proud of one of your creations? For example, because the development was particularly challenging or simply because you like it?
Desert Rosewood was one of the biggest challenges in creating this collection. It was one of the first four perfumes that I launched in 2016, and it's always been a very important part of Goldfield & Banks. The reason it took so long is that the main ingredient, native Buddha Wood, was very challenging to work with because it reacts badly with a lot of other ingredients that perfumers have in their palette. We found a solution though, and Desert Rosewood was born.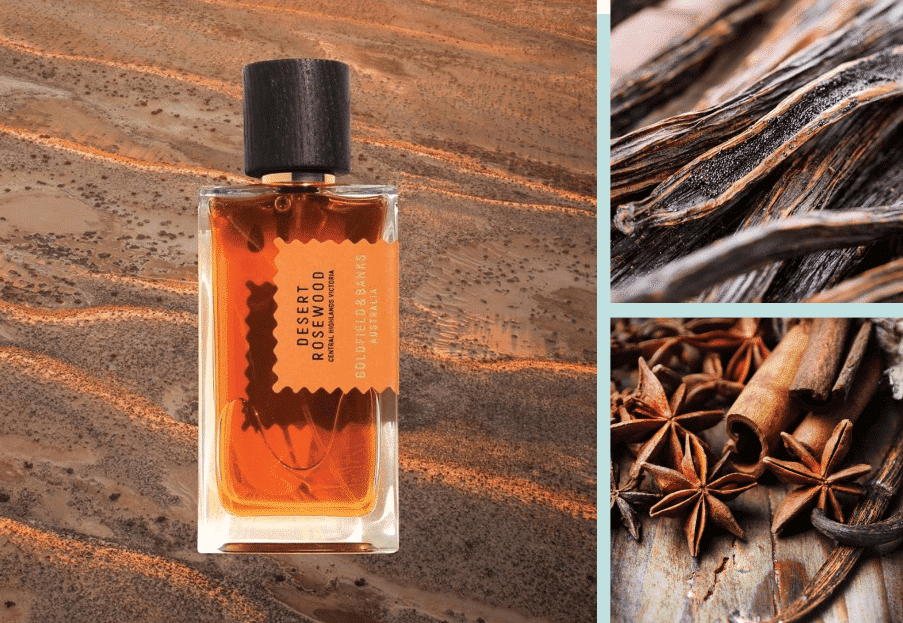 What can we expect for the future?
I can't give too many details, but you can expect to see the Botanical Series grow, starting with a new launch this year. We are always looking into new projects and additions to the collection, but it's just a matter of deciding what's right for the brand and for our loving clients. 
Dear Dimitri, thank you very much for taking the time to answer my questions.