As a self-confessed iris fan, I am of course incredibly excited about the latest creation from Frédéric Malle. Heaven Can Wait was additionally composed by Jean-Claude Ellena, who I greatly admire … You can imagine that I'm as excited as hell and can hardly wait to finally sniff the fragrance. Heaven may be able to wait, but I can't. 😉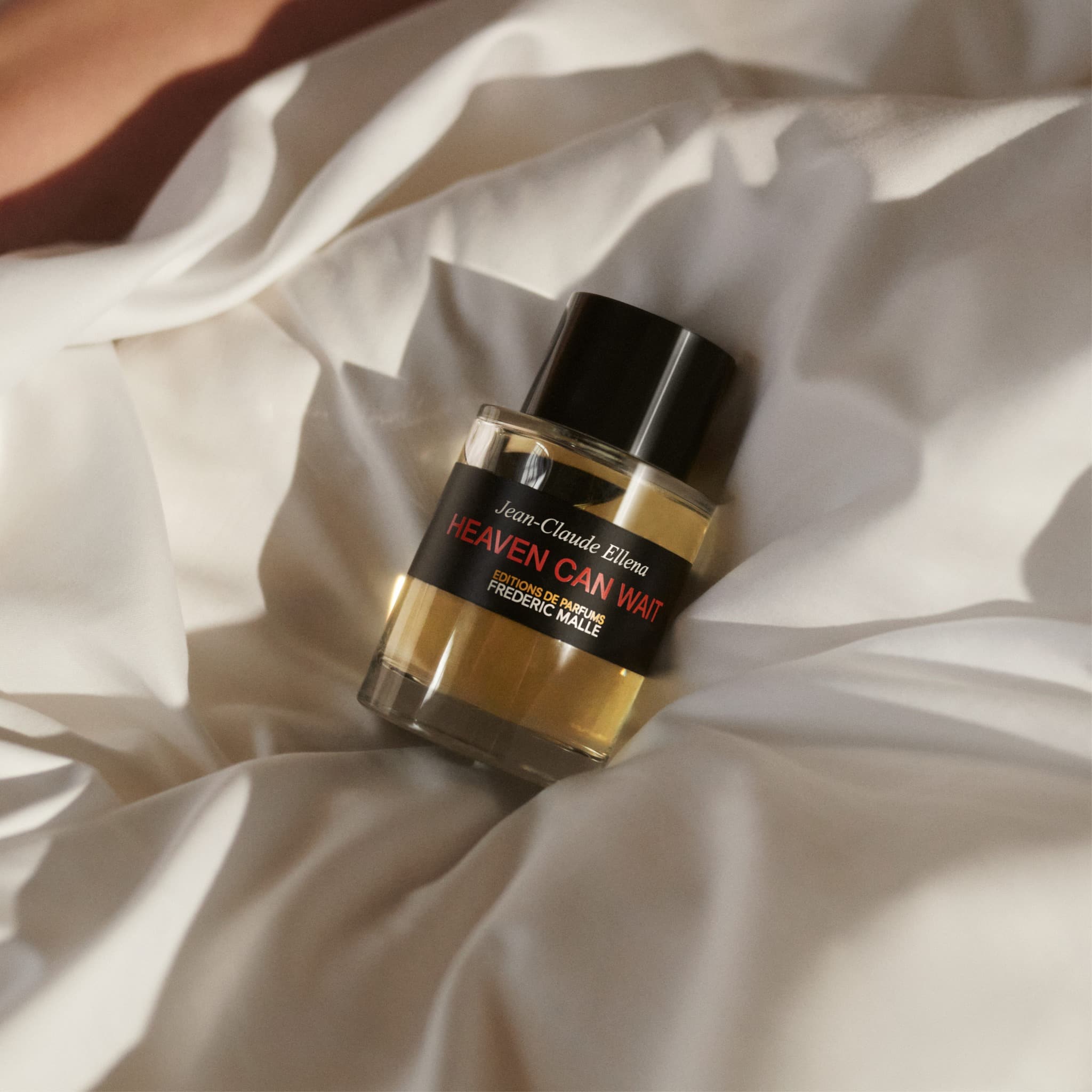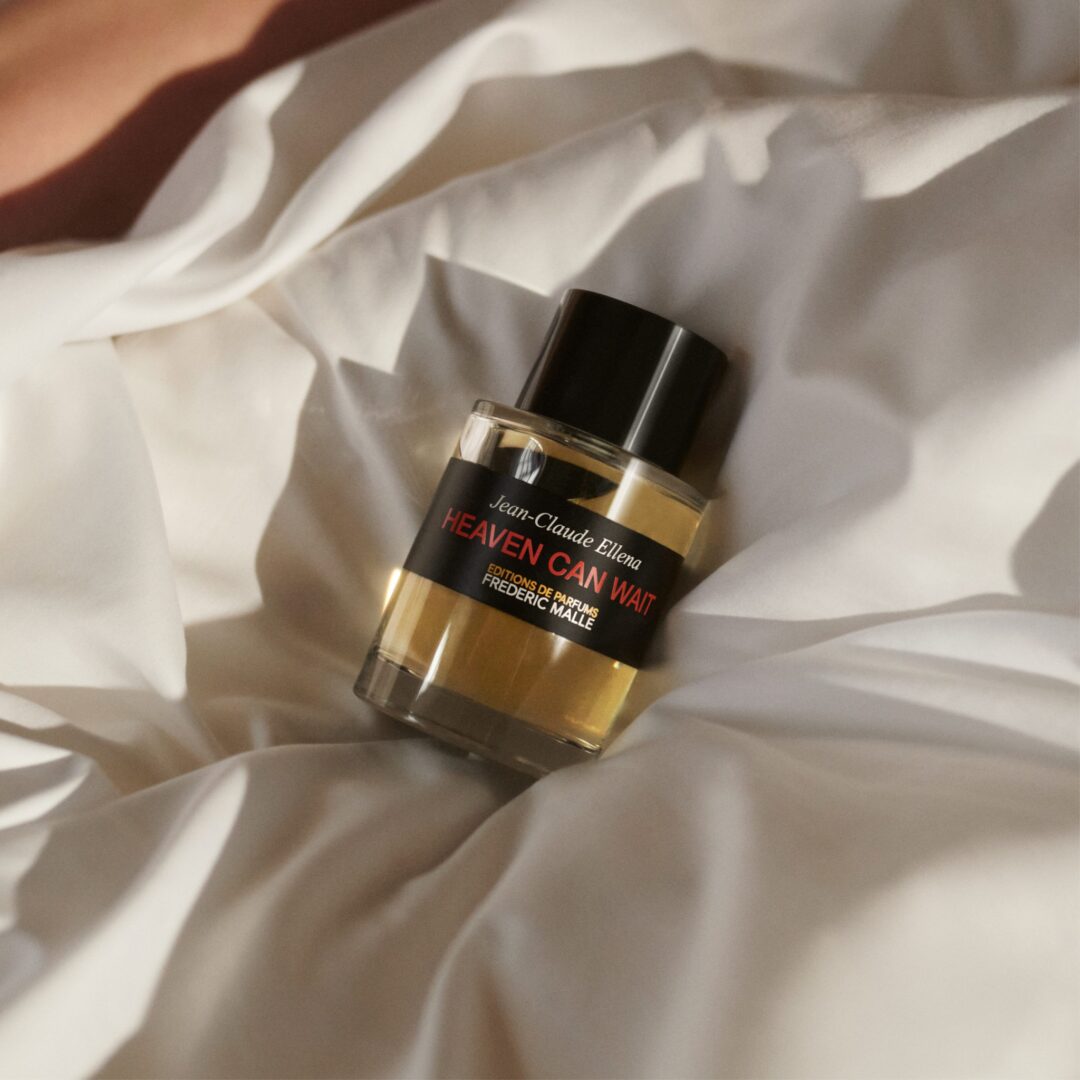 Master perfumer Jean-Claude Ellena works regularly for the French fragrance house Frédéric Malle. His creations Rose & Cuir, L'Eau d'Hiver and Bigarade Concentrée bear Ellena's typical olfactory signature and are simply beautiful. He also worked for other brands, of course, and here too – for Laboratorio Olfattivo, Houbigant, L'Artisan Parfumeur or Perris Monte Carlo, for example – he was always a guarantee for exceptionally beautiful compositions that always enchanted and touched me.
Heaven Can Wait – eternal seduction
In addition to all the fruit and gourmand fragrances that have been flooding the niche fragrance world in recent months and of which we have already been able to get to know some wonderful creations, more and more clean and powder fragrances are also coming onto the market. Can it be seen as a kind of return of powerful and opulent compositions that clean, restrained and minimalist fragrances – often built around the colour white – are being launched so consistently? A fragrant antithesis, so to speak, to all the hotly traded, often oriental creations that are hard to beat in terms of opulence.
Personally, I'm more of a friend of the olfactory soft touch than of the loud scent – even if, depending on the situation and season, I also like to use strong and intense fragrances in private. In everyday life, however, I like it more subtle, which is perhaps also due to the fact that I wear different perfumes almost every day due to my work here, and so I am always surrounded by a certain cloud of fragrances, a mixture of different compositions and brands – at least during the week.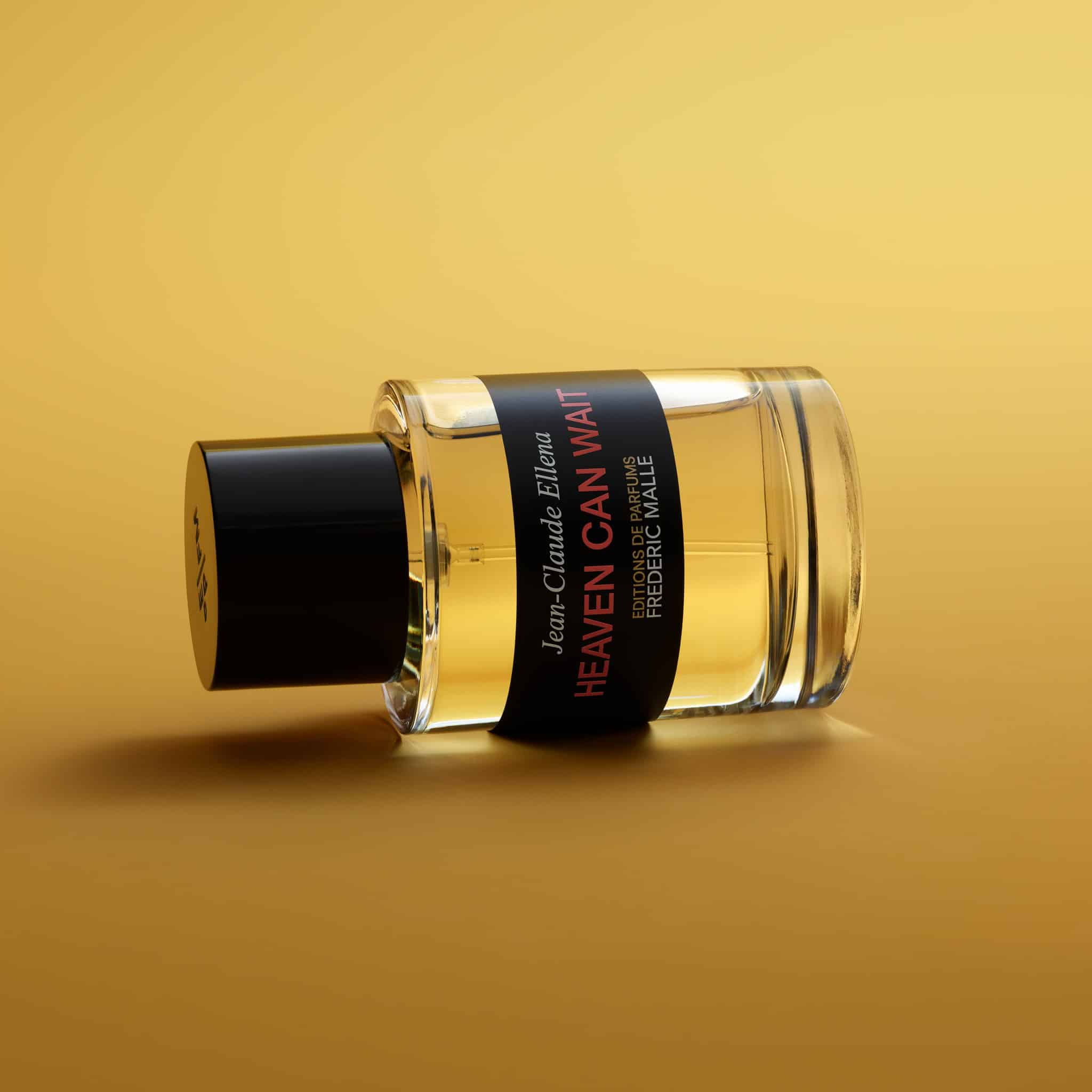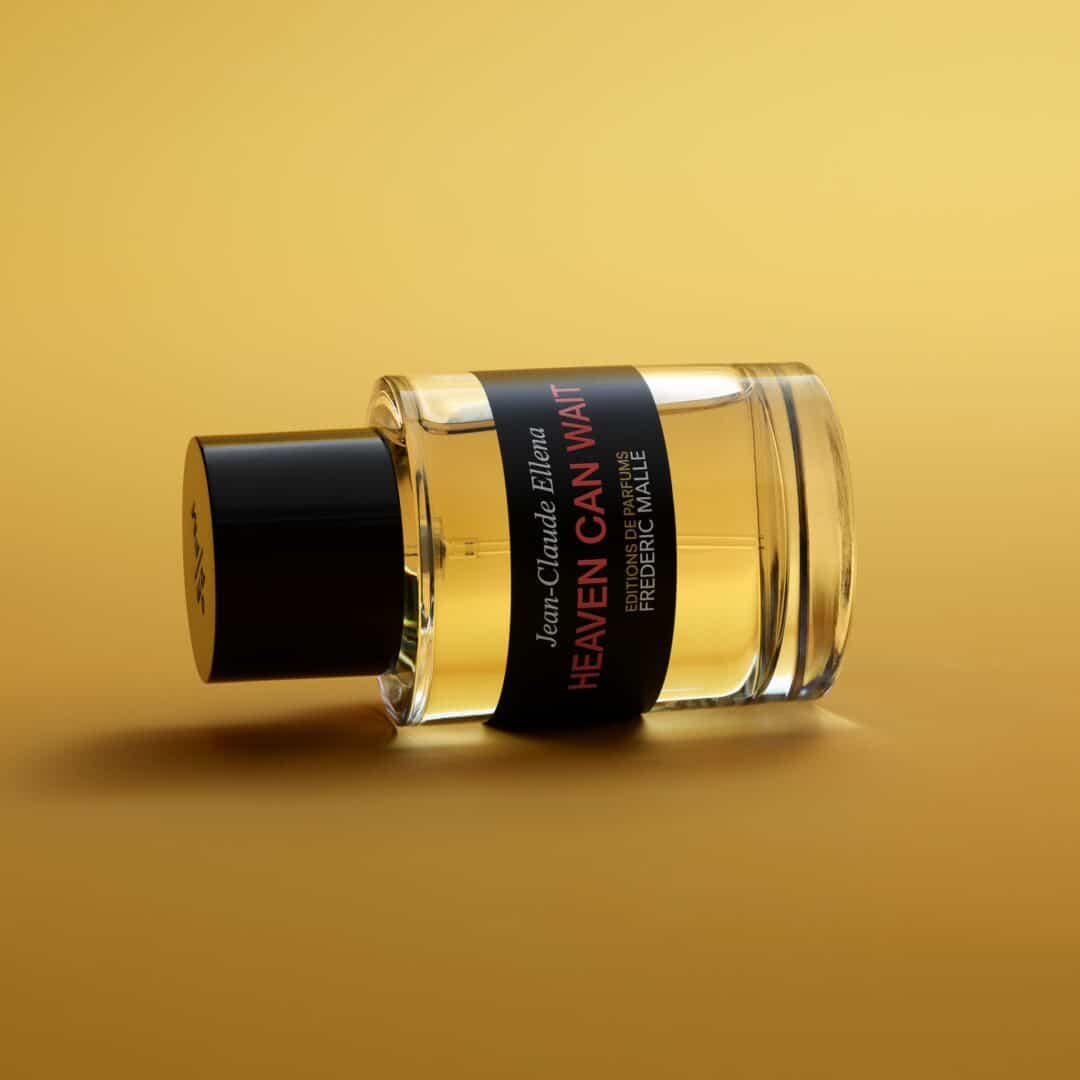 In terms of fragrance notes, Jean-Claude Ellena has reached deep into the powder box: Ambrette, clove, carrot seed, iris, vetiver, vanilla, peach and musk. If that's not magical and to the taste of all fans of clean and warm iris fragrances, then I don't know what is.
Hug me
Heaven Can Wait starts with the soft and warm powdery nuances of ambrette and carrot seed, with a sweetish undertone and subtle earthiness, accentuated by aromatic clove, which is clearly perceptible, but wonderfully balanced and therefore never too intense. And then the iris … its creamy, smooth and subtly earthy-woody nuances, which come into their own so harmoniously in the interplay with the powdery-spicy notes of the opening.
The vetiver underlines the beautifully crafted facets of the iris with bright, creamy, deep and rather cool notes that bring delicate root aspects to the composition. The base is soft, velvety and still soft, supple and powdery, in which I perceive the finest vanilla speckles, accompanied by noble and shimmering musk dust.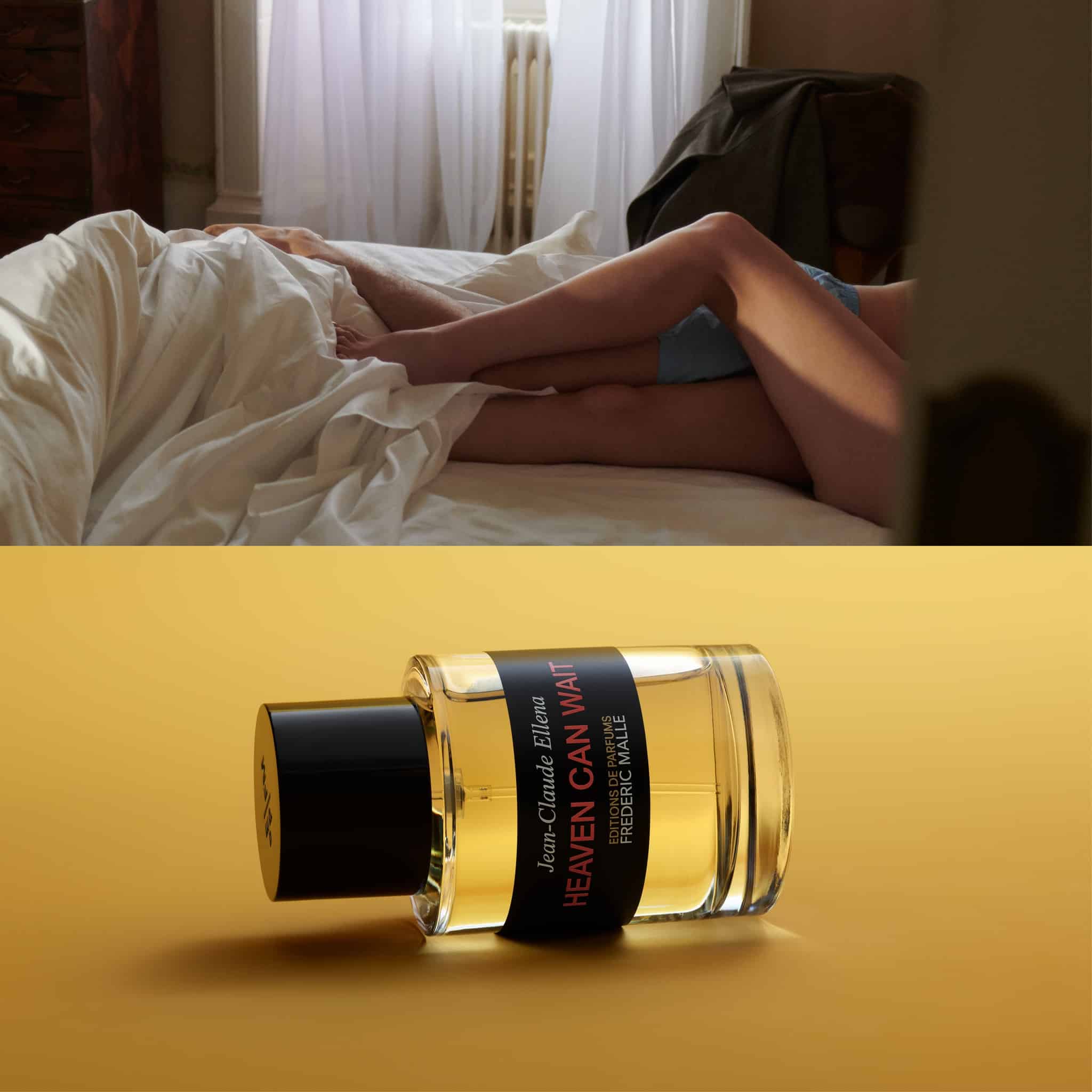 If you love irises, you should definitely put Heaven Can Wait by Frédéric Malle on your must-try list or your Christmas wish list. The eau de parfum is a successful homage to such a special raw material as iris and plays out its facets skillfully and masterfully. Thanks to optimal olfactory companions such as ambrette, carrot seed and vetiver, the noble iris reveals its full splendour and beauty in the composition and enchants with soft, warm and sensual notes that are as delicate, familiar and comforting as a tender caress. ❤️