Rose Ardoise is the latest fragrance by the wonderful brand Atelier Materi, whose creations Cacao Porcelana, Iris Ebène, Santal Blond, Bois d'Ambrettes and Poivre Pomelo I already presented to you last year (read here and here – only in German). Partial name adjustments were made to the fragrances. So last year Iris Ebène was called Cuir d'Iris and Bois d'Ambrette I introduced to you as Peau d'Ambrette. As I was just able to discover, there is another fragrance novelty from 2021, which has not yet found its way to my desk: Narcisse Taiji. It's kind of passed me by so far. I'll definitely catch up on the review. 🙂
The brand was founded just three years ago. In 2019, Frenchwoman Véronique Le Bihan decided to use her years of experience in cosmetics and fragrance development to create her own creations and fragrance house. She pays attention to the quality and expressiveness of raw materials, combining them with great craftsmanship. This includes not only the fragrance itself, but also the bottle and the outer packaging. The fragrance compositions of Atelier Materi are not mass products, but are produced in the traditional way and only in small editions.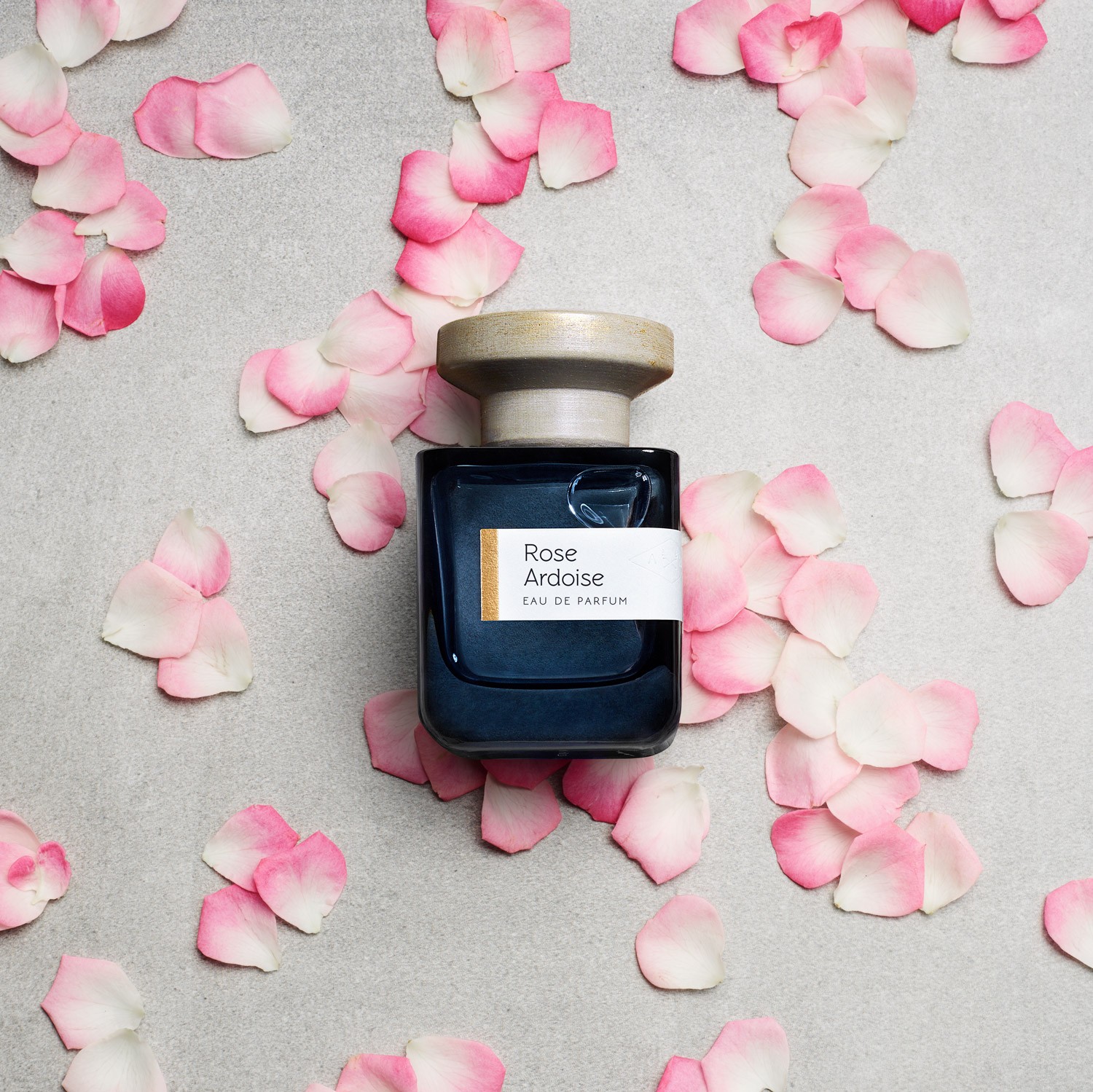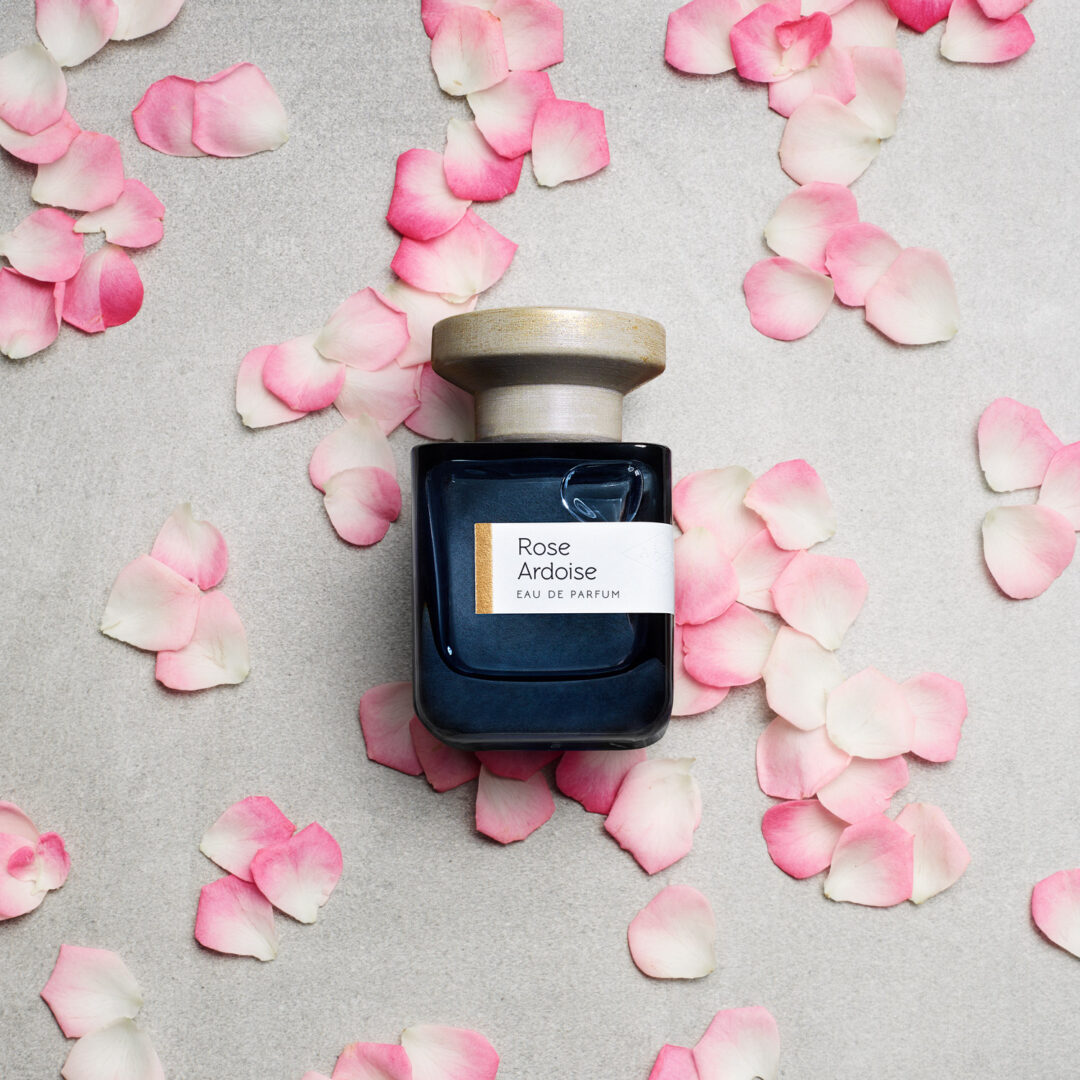 Rose Ardoise – Atelier Materi
Today, Rose Ardoise will be the focus of this article. We remember, each fragrance of Atelier Materi is dedicated to a particular raw material, which as a protagonist significantly determines the course of the fragrance and is olfactorically underlined by the other ingredients. The main role in Rose Ardoise plays – not surprisingly – the rose, or rather two roses, namely Turkish Damascus and French Provence rose.
Two fragrant jewels, certain of their splendor and beauty, and unlikely to steal the show so easily. I'm curious to see how the two floral prima donnas in the creation behave, whether they show happy togetherness or discord prevails. For the creative work, the brand Atelier Materi hired the young perfumer Céline Perdriel, who combined the fragrance notes of nutmeg, pepper, rose, sage, vetiver, leather and ambroxan for the eau de parfum.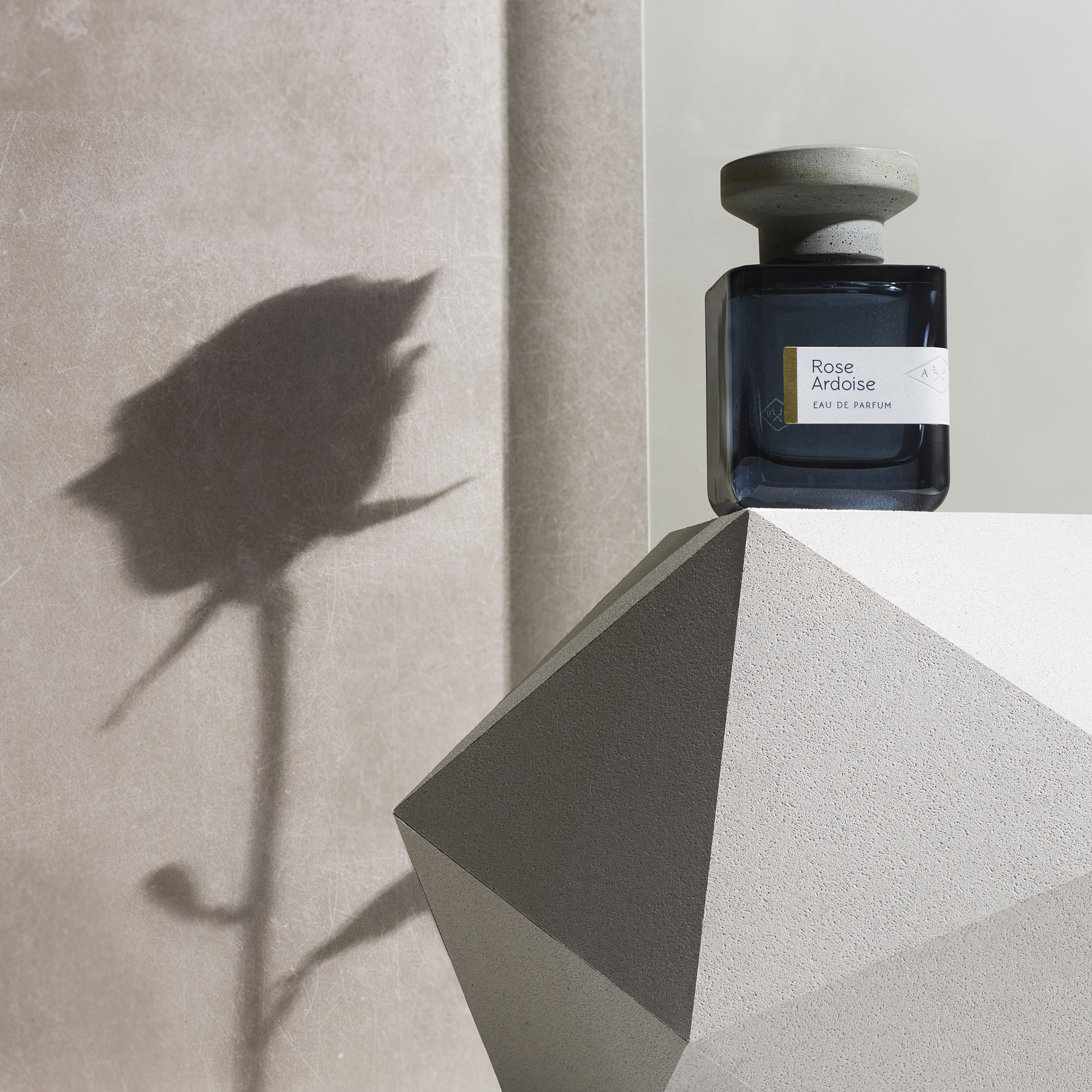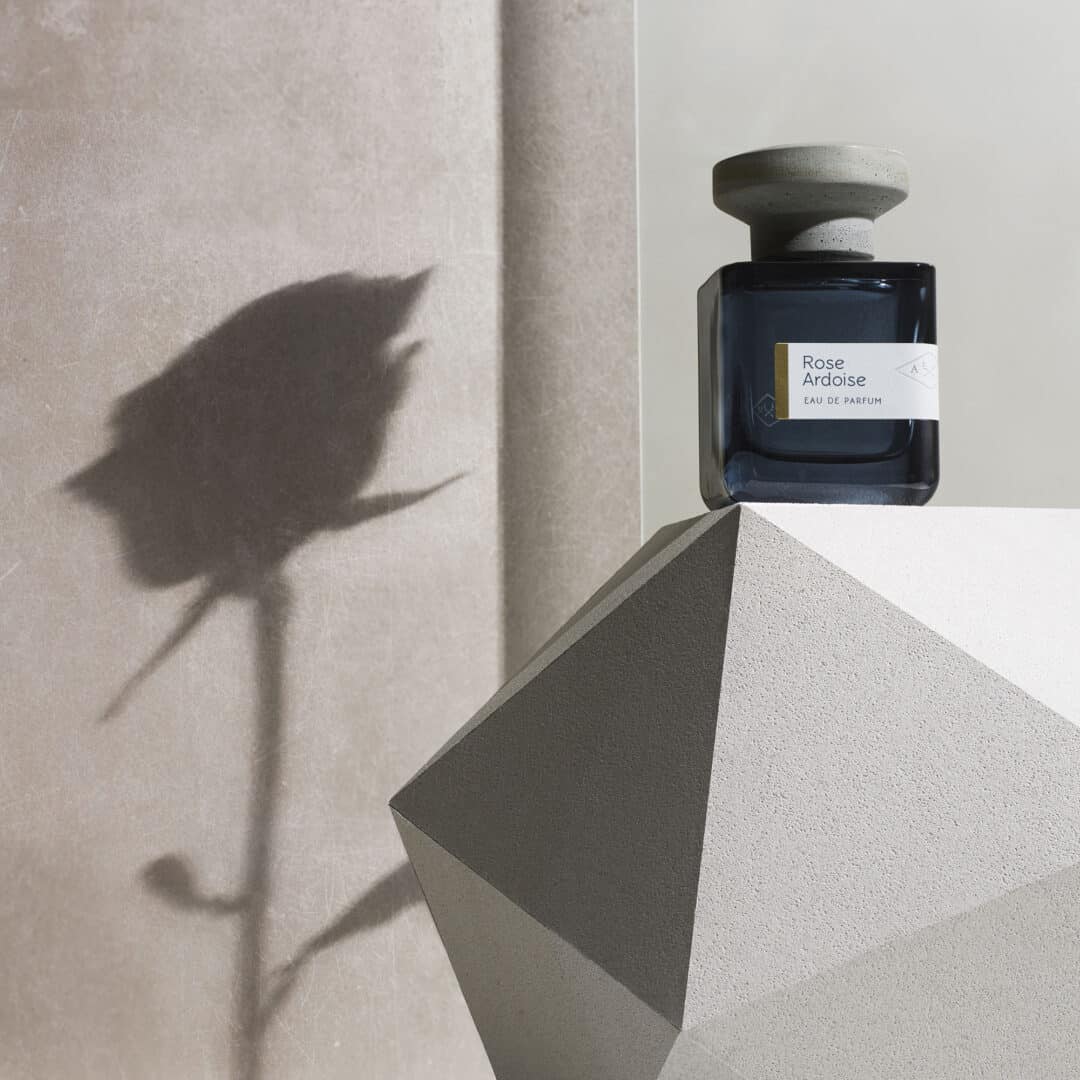 A mineral rose, then … well, where these mineral accents may come from, I cannot yet infer from the official fragrance notes. In any case, the epithet "Ardoise" means slate gray, which could hint to those rocky nuances that commonly hide behind the term "mineral notes".
Slate and rose
Rose Ardoise starts surprisingly cool and in delicate stone gray with a citrus tinged and dry peppery spiciness that I thoroughly enjoy. Céline Perdriel has not used ordinary pepper for the creation, but the fragrance oil of the Peruvian pepper tree, whose decorative fruit ornament is used in our kitchen and perfumes as pink pepper. Lovely rose gradually shines in Rose Ardoise, the coloring of the eau de parfum becomes much milder and warmer.
The queen of flowers nestles in the fragrance course, showing her delicate and vulnerable side. We do not experience here an eccentric diva, but a reserved flower, well aware of her expressiveness, elegance and charisma. Supple soft suede wraps around the noble rose, accompanied by the spicy-salty herbal nuances of sage, which bathes the background of the creation in a soft green. The creamy accents of leather are underscored by bright and subtly earthy vetiver, which gradually dips into the powdery softness of ambroxan.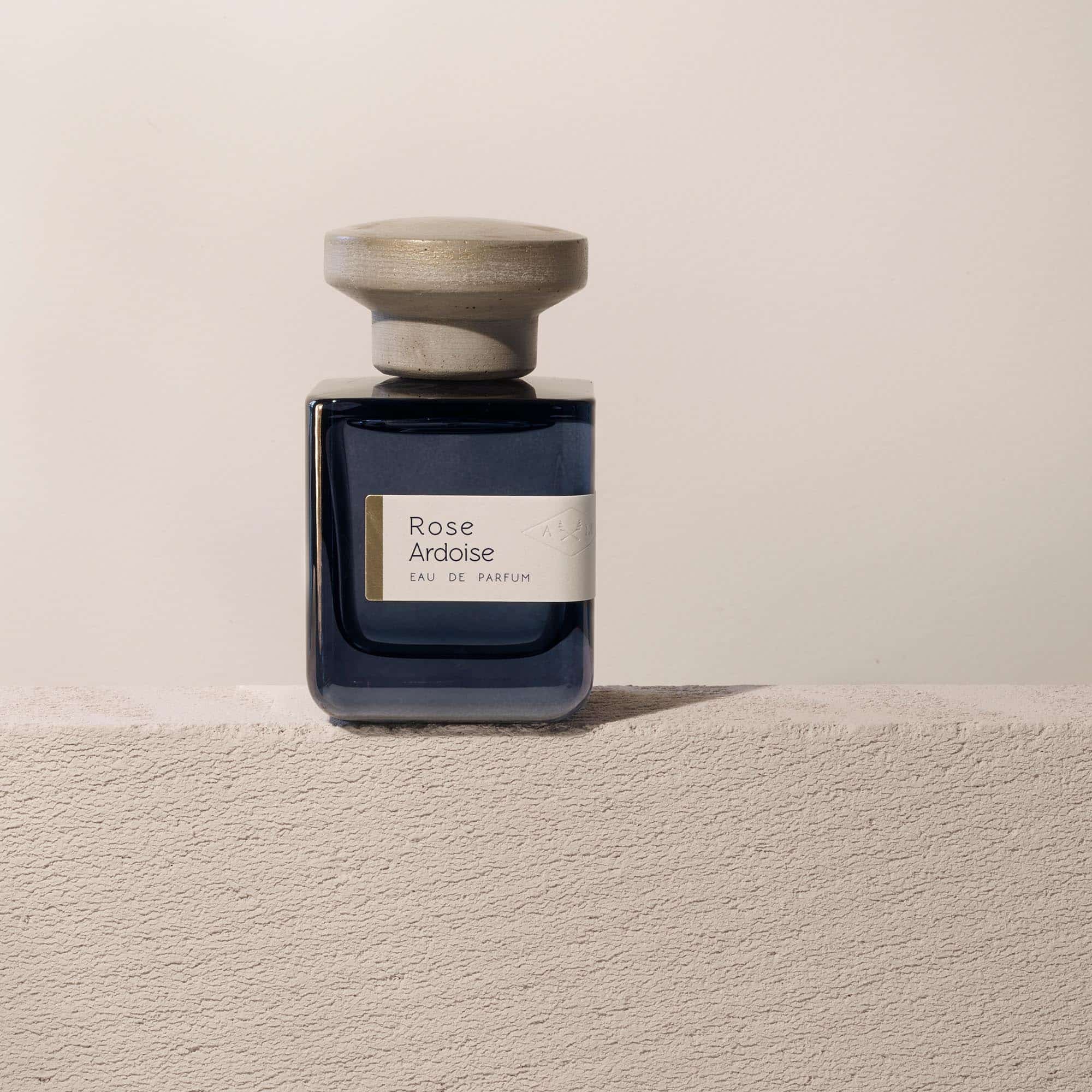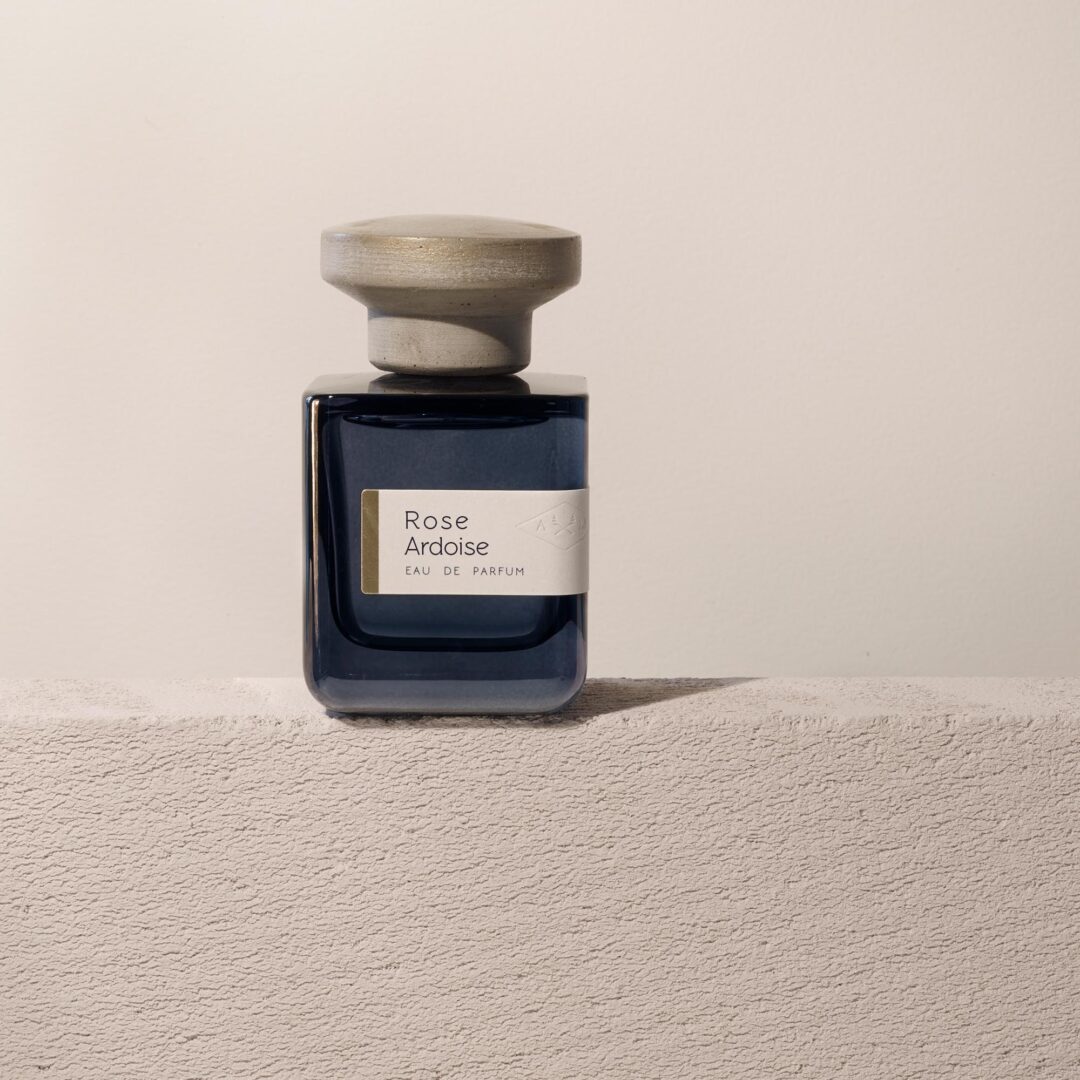 Rose Ardoise is a rose fragrance of a special kind. Quiet, restrained and contemplative, elegant, modern and exceedingly timeless. An elaborate and finely balanced eau de parfum that could convince even rose novices and skeptics. With the creation, Atelier Materi gives us a beautiful flower, accompanied by spicy, herbal and leathery-creamy nuances. A unisex fragrance that I would classify as an absolute all-rounder. Suitable for any age, any occasion and any season. For those who are still looking for a new and fine floral fragrance with a light to medium presence and good durability, this composition by Atelier Materi could well be the one. 🙂