With Purple Mantra from Room 1015 we get deep into meditation today. As usual, Room 1015 founder Dr. Mike combines the world of fragrances with the sphere of music. In Purple Mantra's press release, he references the Beatles' legendary 1968 trip to India. The goal of the group at that time was to receive advanced training in Transcendental Meditation at the ashram of Maharishi Mahesh Yogi. The Beatles and their entourage traveled there, as did Donovan, Mike Love of the Beach Boys, Paul Horn, and actress Mia Farrow. Important songs were written there that would later appear on the White Album, among others. Endurance and motivation to go through with it were quite unevenly distributed. George Harrison probably pursued the project with the greatest zeal, Ringo Starr, on the other hand, left after only 10 days, followed a few weeks later by the rest.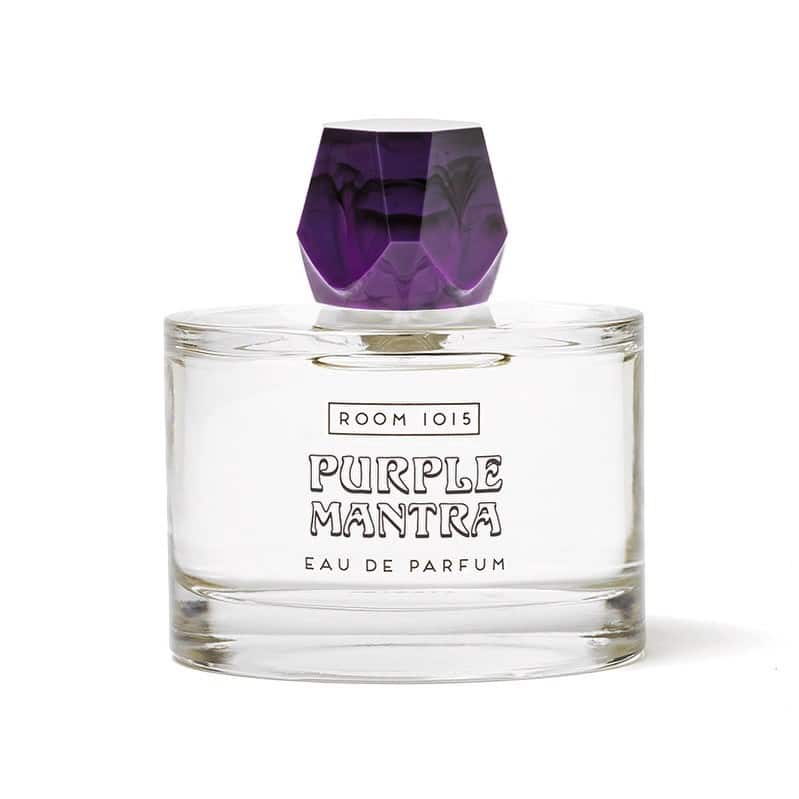 Now, I have to admit that I have little experience with meditation myself, but am interested in it in principle. I'm a little put off by all the spiritual bells and whistles. Other parents over 40 with young children may understand. Closing your eyes in a quiet minute can be a dangerous endeavor. It probably leads to deep sleep rather than deep insight.
Purple Mantra – olfactory meditation
The meditative superstar among the fragrances is undoubtedly the incense. This is also the one that comes to me from the test strip, very clearly and with an herbaceous-fresh undertone. This comes – also clearly recognizable – from the purple flowering lavender.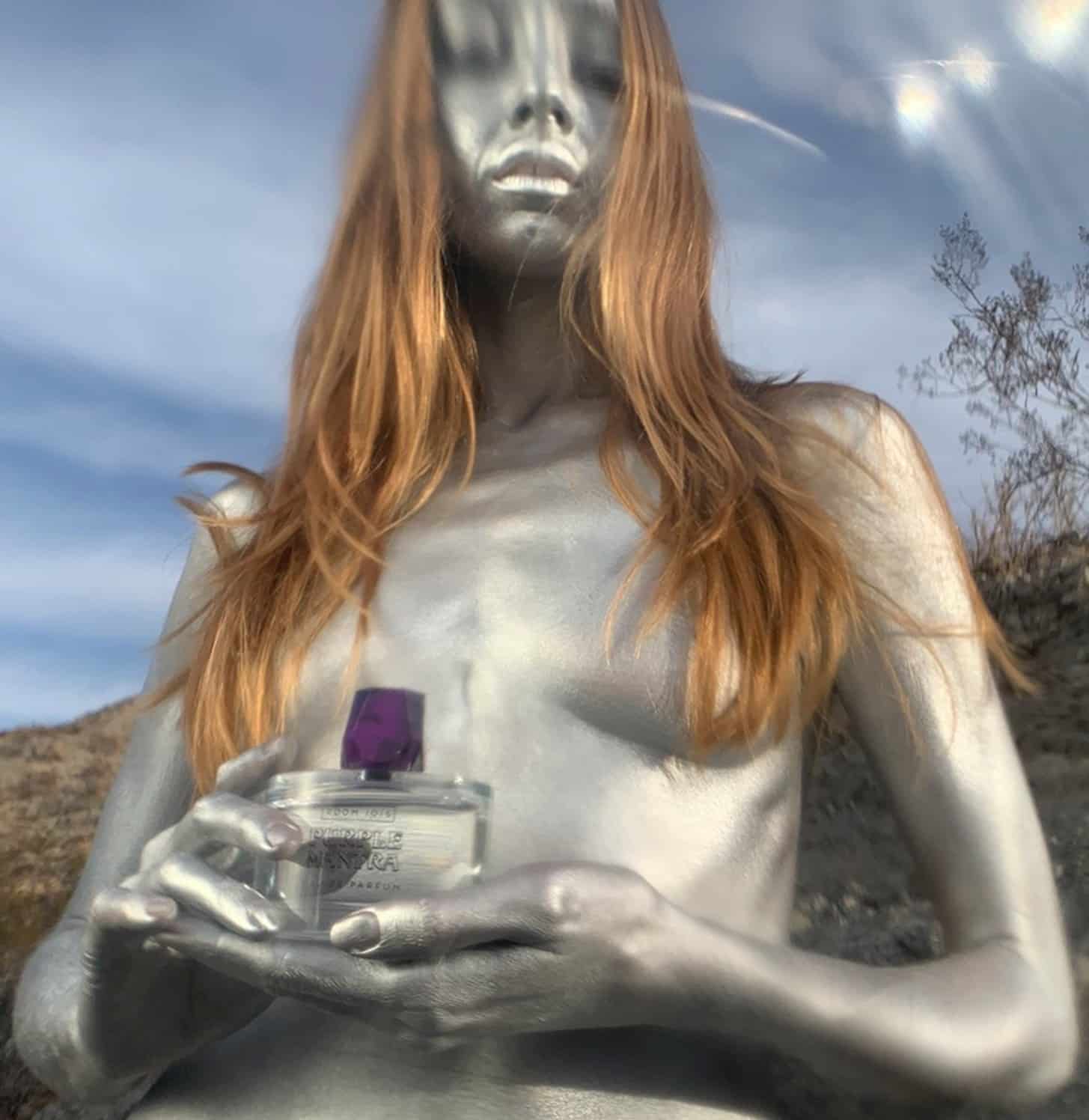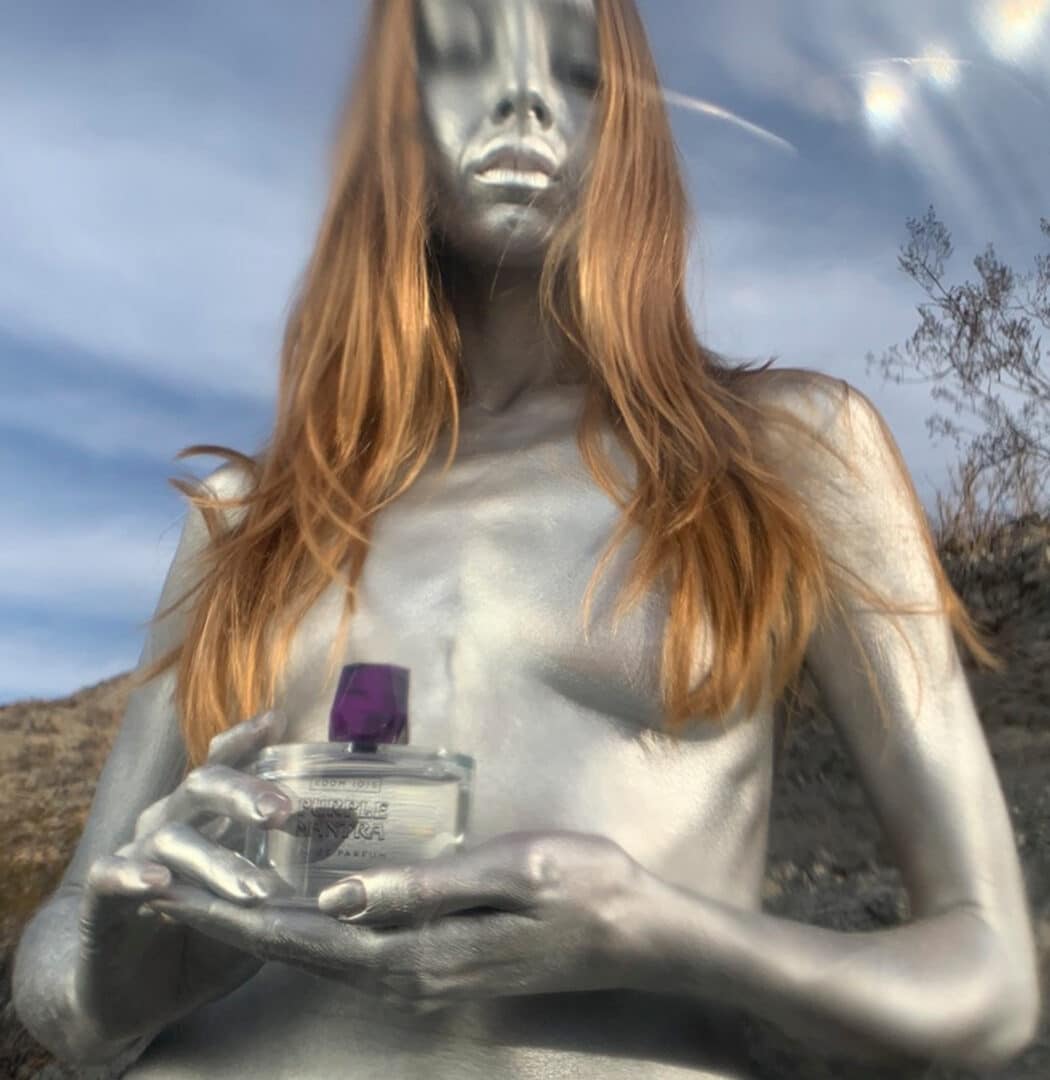 This would probably also clear up the Purple in Purple mantra, as this is also clearly perceptible on the skin along with its contemplative and resinous incense brother. If perfumer Serge de Oliveira had left them both alone, the result would probably have been an exceedingly edgy and boisterous fragrance. Fine floral nuances and a bit of pink pepper add softening accents. In the heart, a not at all feminine iris lends soft and balancing notes. Clary sage responds here spicy to the herbaceousness of lavender. Although located in the base, incense permeates every corner of this fragrance. It is with incense that we associate Christian spirituality in particular, in both positive and negative ways he is a church scent. Here, however, embedded in the harmonic polyphony of the composition.
Fortunately, patchouli was omitted, it would have been too much of a good thing and Purple Mantra then just become another hippie fragrance. But this is definitely not the case. The exciting and fascinating thing about Purple Mantra is the supposed contradiction. Edgy, dominant notes like lavender and incense are tamed by cleverly placed ingredients and set in a base that does the rest with balsamic myrrh and ambroxan and musk.
For me, Purple Mantra by Room 1015 is an absolute hit. I appreciate both main ingredients and in combination much more. A buy and test recommendation on my part with a big exclamation mark!