After Silky Woods and Purple Suede, Island Lush is the third fragrance of the Botanical Series by Goldfield & Banks, the line that is characterized not only by the beautiful golden-coloured bottles, but also by very special, exquisite and precious raw materials that the Australian continent has to offer. For newcomers to the niche fragrance metier and all who have not heard of the brand yet, I would like to give a brief overview of what exactly we are dealing with here.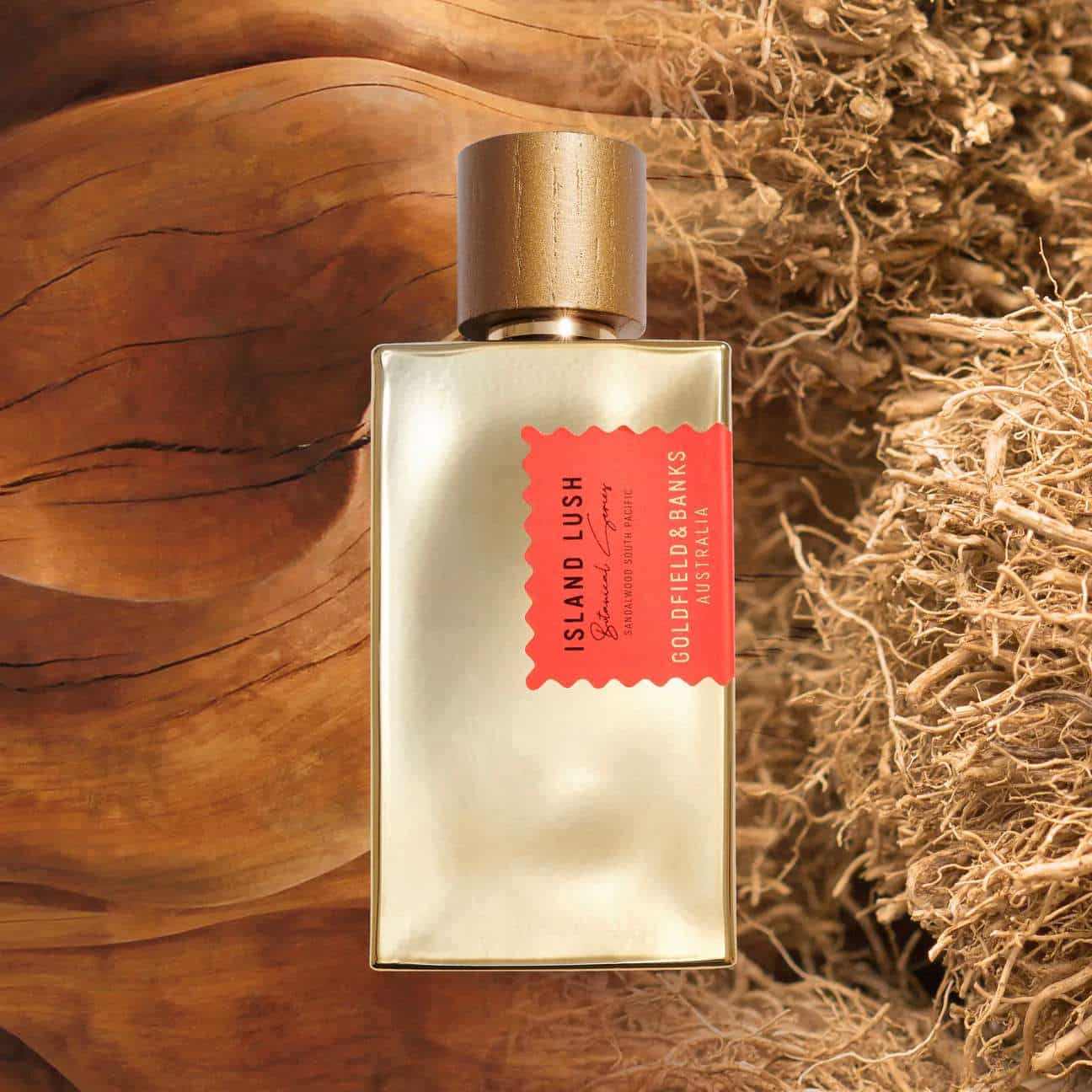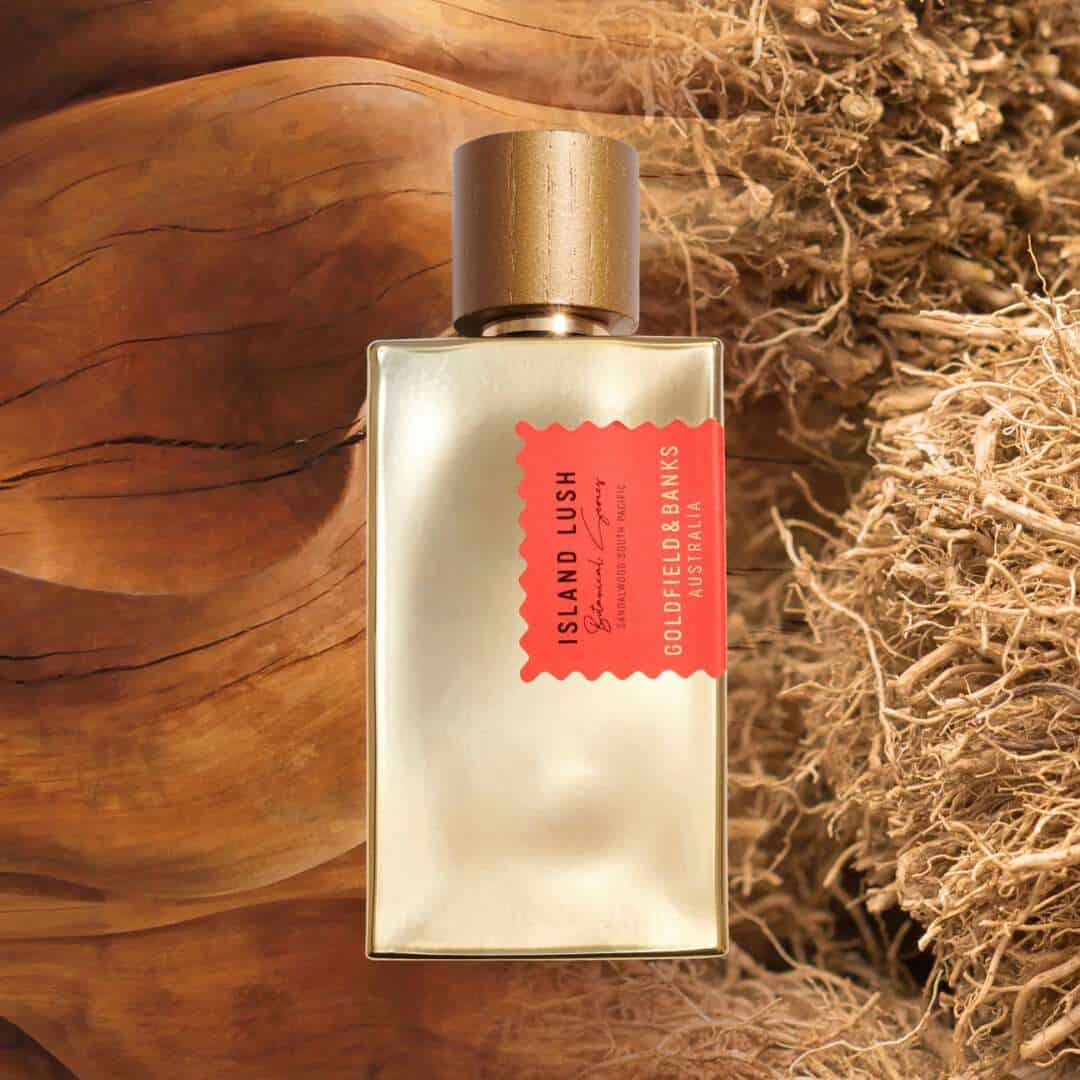 Short and sweet: Goldfield & Banks
Australia is the home of the fragrance house, which was founded in 2017 by Dimitri Weber. Weber himself had emigrated to Down Under a few years earlier for love and could already look back on a long career in the beauty and luxury fragrance business. The best conditions for the success of the first Australian niche fragrance label.
Dimitri Weber relies on country-specific raw materials of the highest quality and excellence in his creations, and this unique selling point – combined with superbly composed fragrances and stunning imagery – makes the Goldfield & Banks' eaux de parfum true masterpieces. I am a fan, you can tell! 😉
Here in the Duft-Tagebuch, I have presented the entire collection to you – except for Purple Suede, which has not yet arrived here as a sample. I link you here all posts about the brand and also an interview with Dimitri Weber, which you can read here.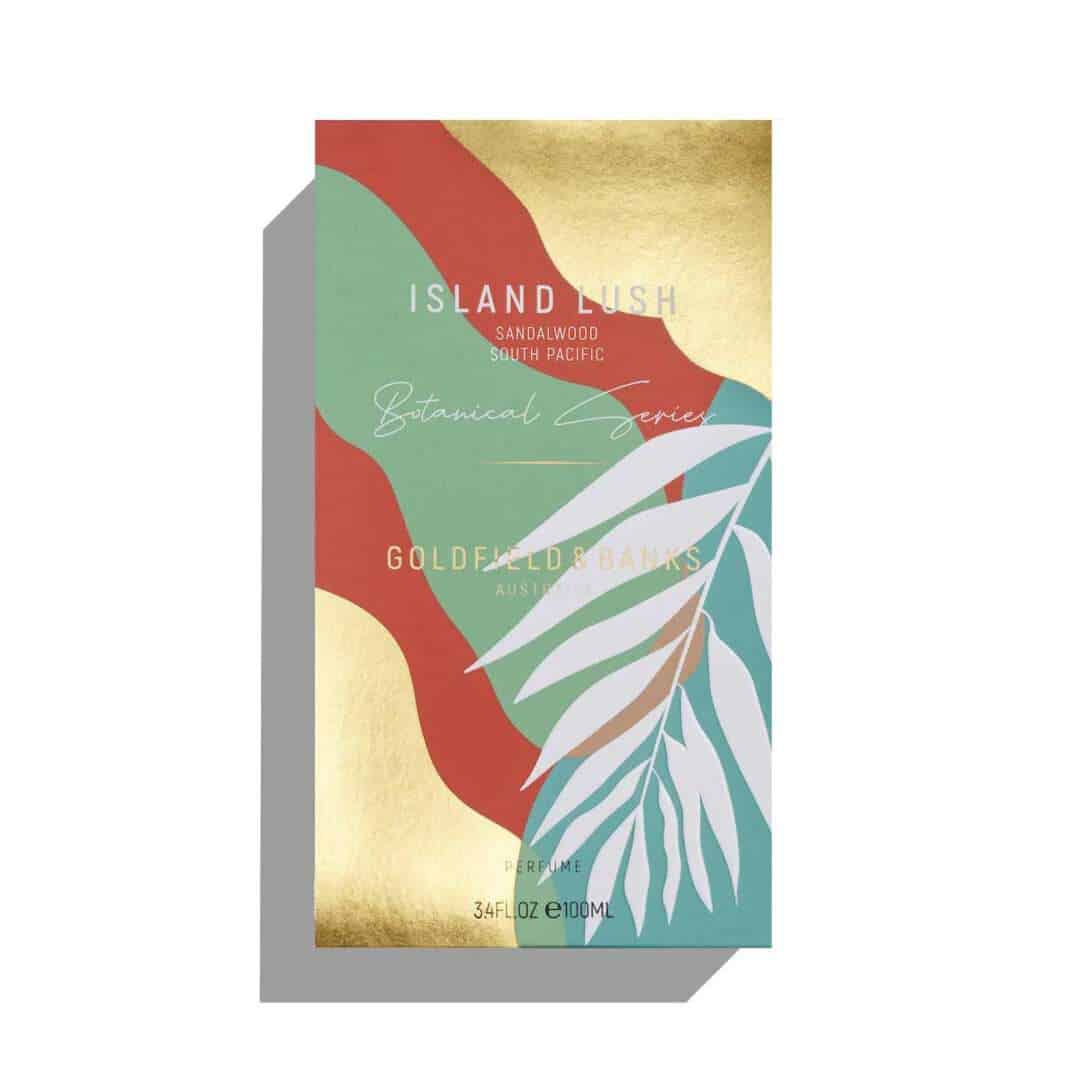 For those who have not yet been able to sniff through the eaux de parfum by Goldfield & Banks, I recommend the Discovery Set, which consists of nine fragrances of the Native Collection, in which you can also find real fragrance treasures and favourites on my part.
Island Lush – The islands of the South Pacific
However, I would like to finally dive into the review of Island Lush. Each of the brand's creations revolves around an ingredient that is either found exclusively on the Australian continent, or a variant of well-known raw materials that are grown or grow naturally there. The top ingredient of Island Lush is sandalwood, which comes from islands in the South Pacific.
The Native Collection also features White Sandalwood, a sandalwood fragrance, but the woods for this eau de parfum come from Santalum album plantations in northern Western Australia. The white sandalwood, which has been grown commercially here for several years, actually comes from India. However, Island Lush uses a down-under variety called Santalum australocaledonicum, which is native to, among other places, the islands of New Caledonia in the South Pacific – admittedly part of France.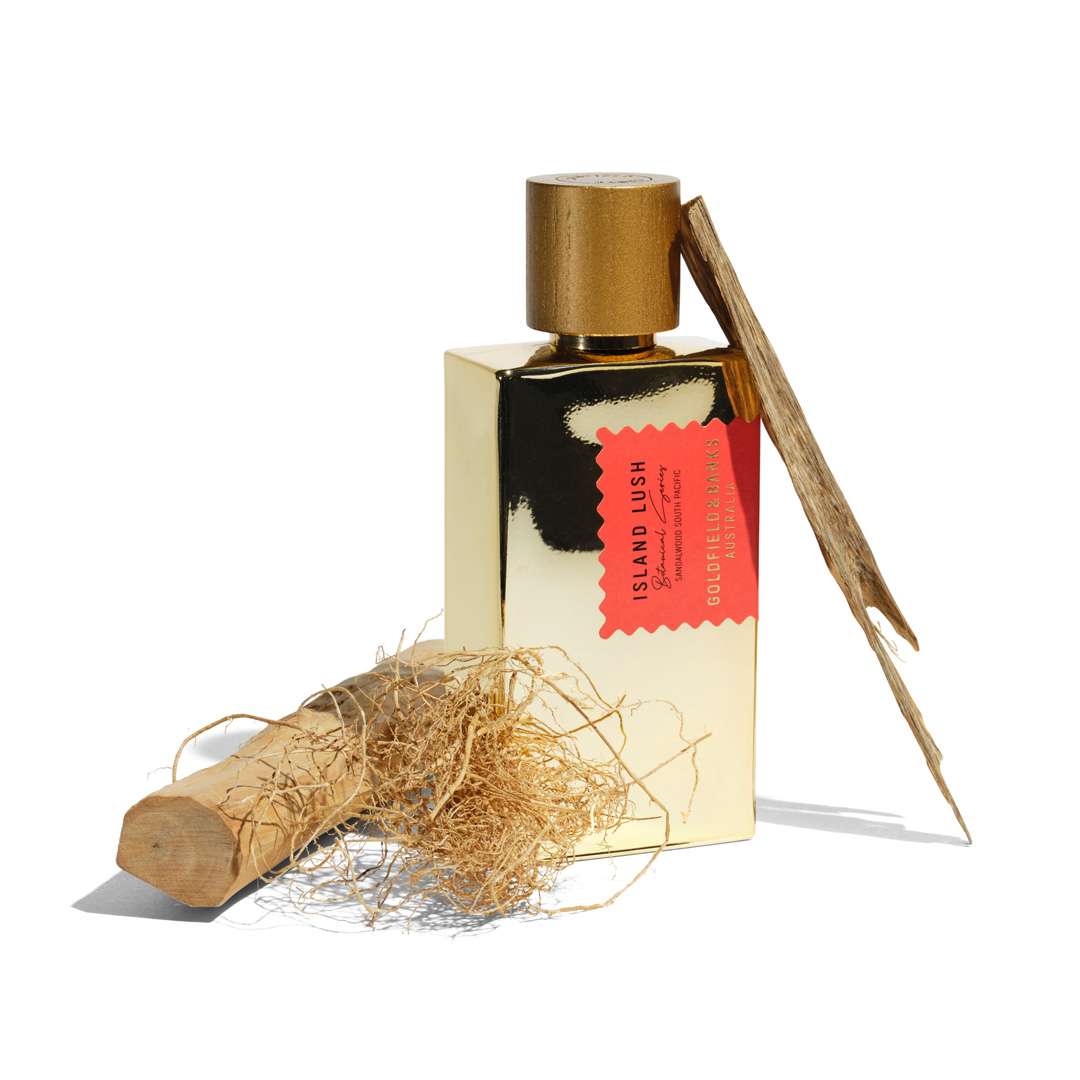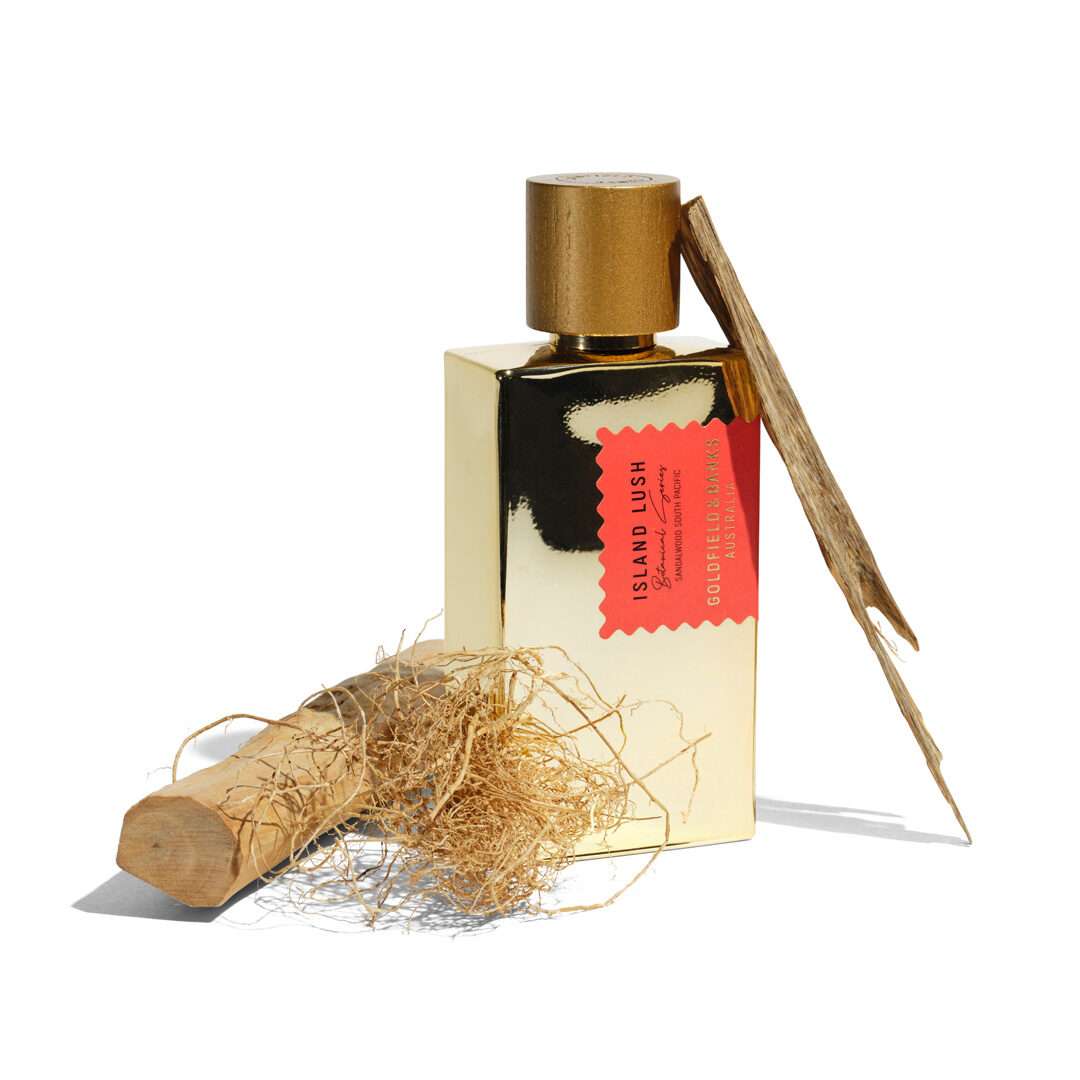 Perfumer Amélie Jacquin was commissioned with the creative realisation of the eau de parfum and used the ingredients bergamot, pink pepper, nutmeg, ginger, geranium, guaiac wood, cedar wood, sandalwood, patchouli, vetiver, benzoin resin and leather.
Island feeling of a different kind
Lush spices and a gentle hesperidic freshness define the opening of Island Lush, creating an initially overly striking and rather dark scent. If you thought of a creation reminiscent of white sandy beaches, palm trees and exotic flowers, I have to turn you down. As the fragrance notes already suggest, we are dealing with a rather dark, spicy-fresh composition, at least in the opening.
Because soon join warm and smooth nuances. The aforementioned sandalwood combines with soft smoky guaiac wood, earthy vetiver and patchouli. Profound and incredibly atmospheric, the fragrance is underpinned by a delicate sweetness and subtle notes of suede. Gradually becoming a bit calmer and quieter, Island Lush fades out very gradually with warm and velvety woody notes.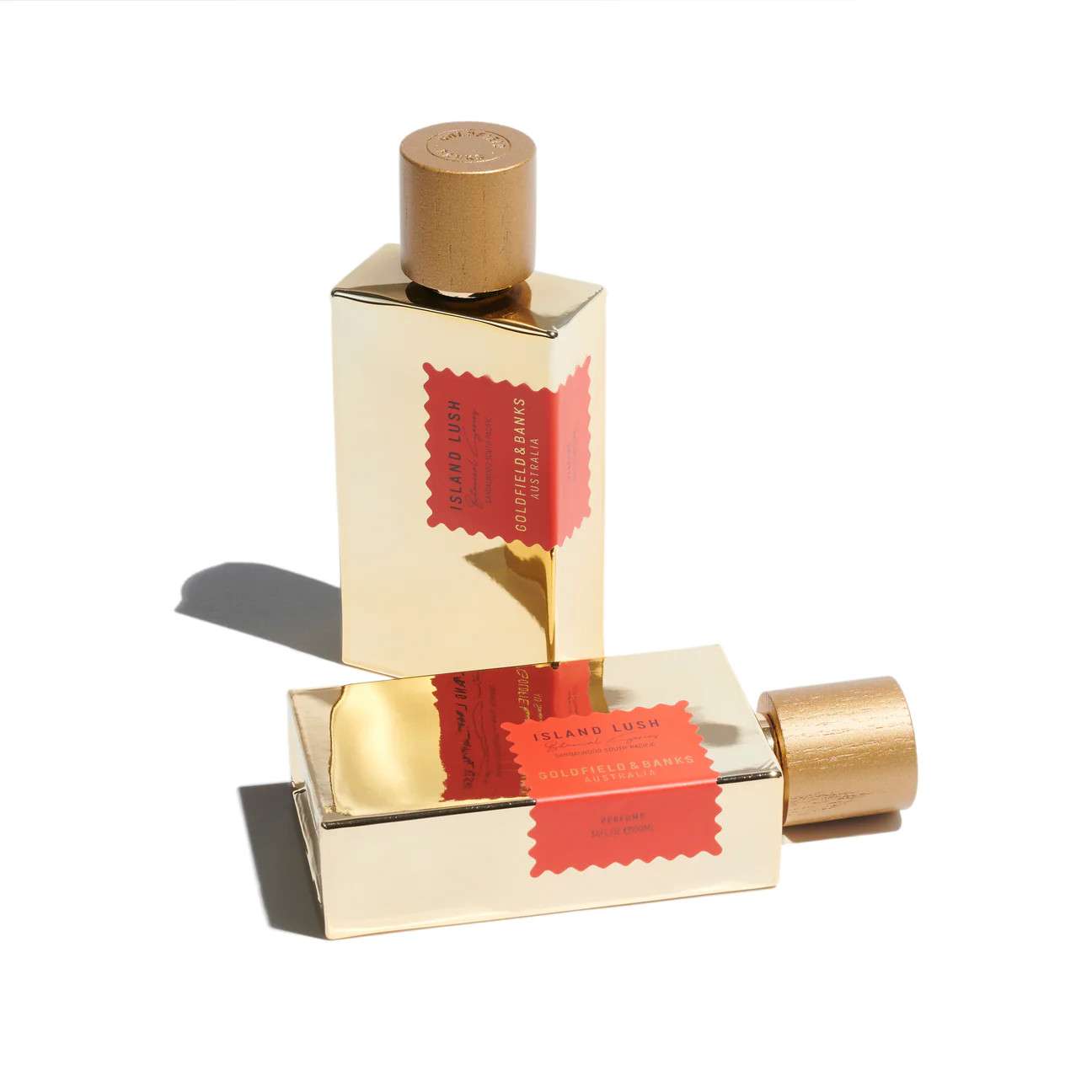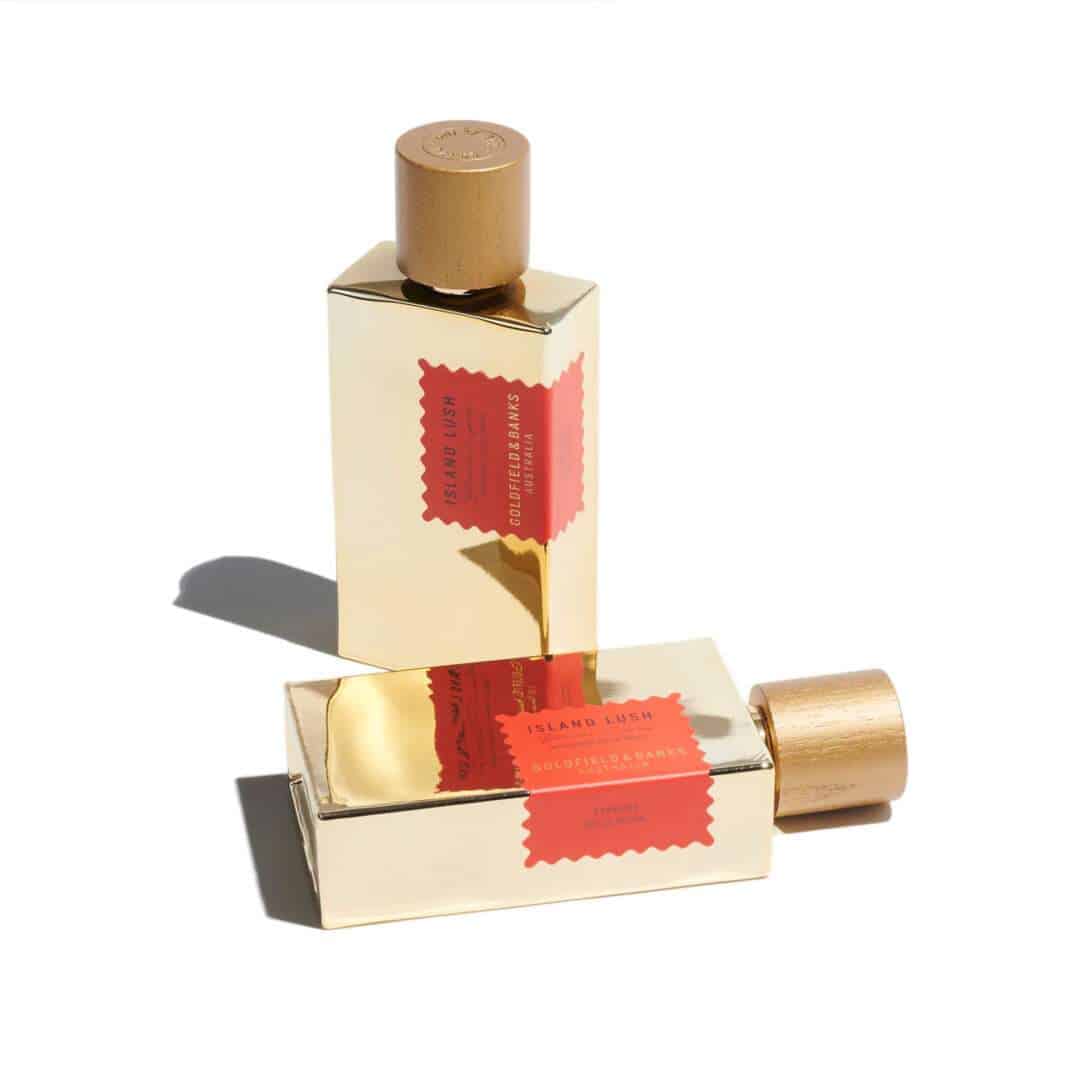 The latest eau de parfum from the Australian brand Goldfield & Banks has once again managed to thrill me. Island Lush is a beautiful, woody-leathery sandal scent with a spicy and hesperidic opening and lovely creamy undertones. Atmospheric, cosy and warming, an all-around successful and exceedingly harmonious creation that is finely balanced, elegant and contemplative from start to finish.
For me, perfect for cooler days, but where I would wear the fragrance on any occasion. Because despite its quite lush notes and its existing presence, Island Lush never overshoots the mark. The durability, by the way, is excellent. Absolutely recommended for all fans of Goldfield & Banks and for all who love sandalwood and prefer woody-leathery scents! Simply top! ❤️