I need some spring after the long period of gray and dreary winter weather, and the bright red bottle of Ella K'slatest creation Camélia K comes just in time. Optics and name already promise me a joyful and fruity-floral composition and I hope to perceive quiet birdsong and gentle rays of sunshine in the review – of course, purely imaginary, because after a quite spring-like day yesterday I arrived this morning back on the ground of meteorological reality and this means: gray and gloomy weather, storm and rain. Which of you offers more?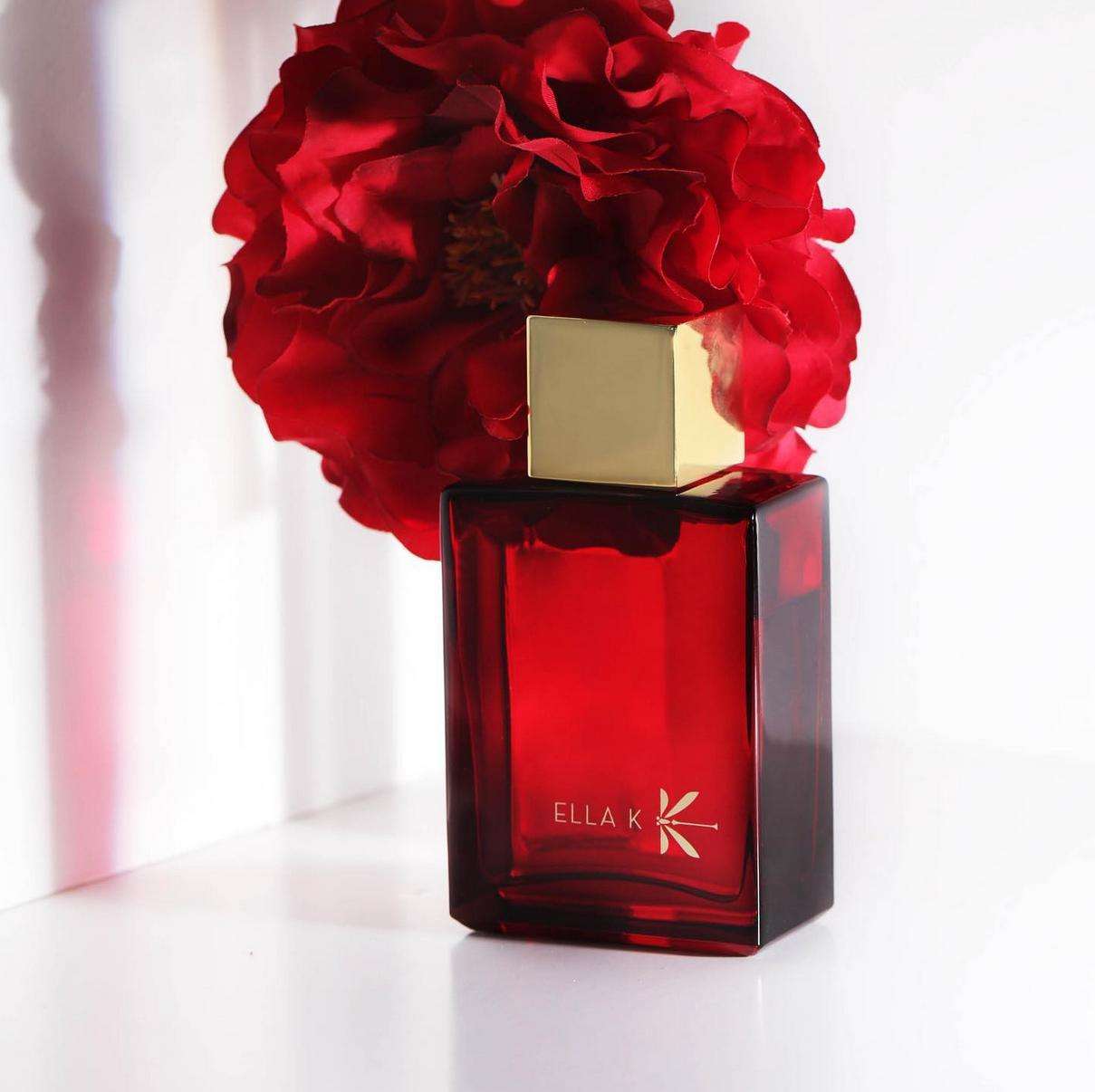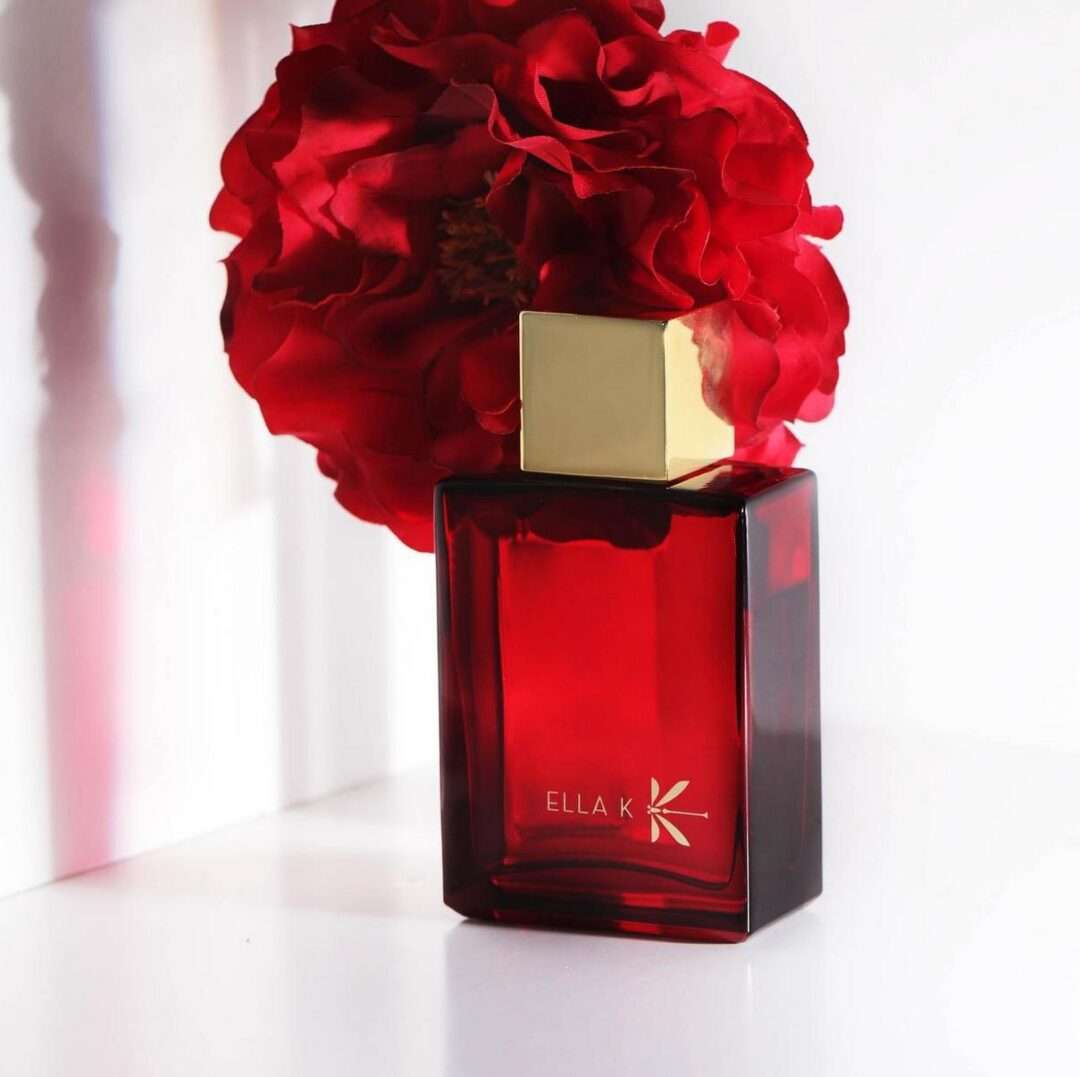 Short and sweet: Ella K
The Ella K brand may be familiar to some of you, but possibly not to others. Therefore, a few words in advance about the fragrance house, which was founded in 2017 by perfumer Sonia Constant. Constant attended the famous perfume school ISIPCA, later she learned and worked at Givaudan and has since created numerous fragrance treasures, such as Ombré Leather, Noir Extreme and Noir pour Femme by Tom Ford or Cuirs and Rima XI for Carner Barcelona. But she has also worked for Les Liquides Imaginaires, Van Cleef & Arpels, Gaultier, Narciso Rodriguez, Mugler, Valentino and many more.
Sonia Constant dedicates her own brand to strong women like travel writers Ella Maillart and Alexandra David-Néel, who travelled the world alone in the early 20th century. But Karen Blixen, who became famous for her novel "Out of Africa" about her life as a coffee farmer in Kenya, was also a source of inspiration for the perfumer. The love of travelling connects the women, because Sonia Constant also likes to travel the world and gets ideas and impulses for new creations here.
And so it is not surprising that the fragrances of the brand Ella K take us to the most remote corners of the earth, possibly open up new olfactory continents for us and thus have their own charm, their own appeal. The golden and beautiful Leather Collection, about Mediterranean or North African desert winds for example, which I presented to you here.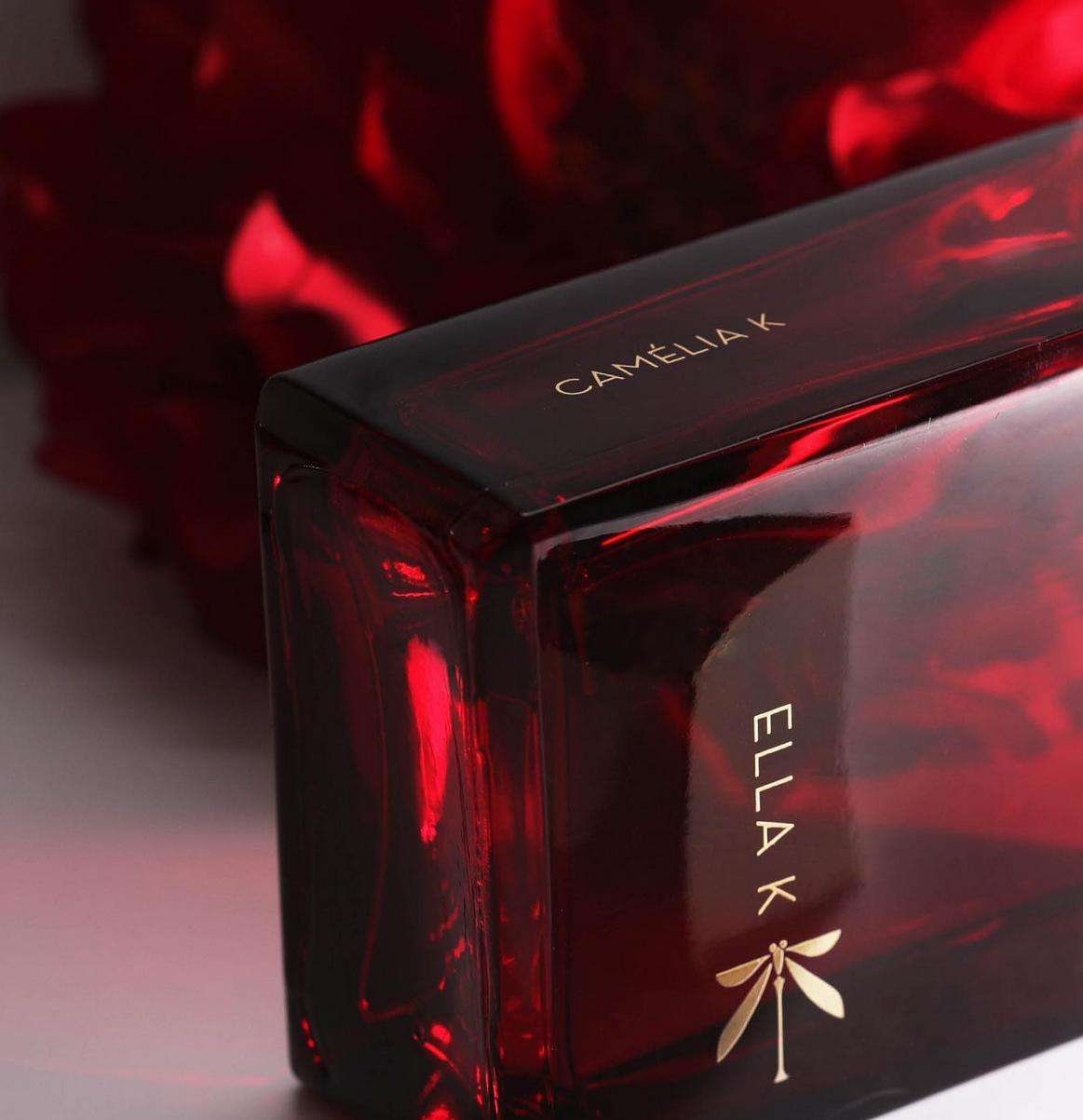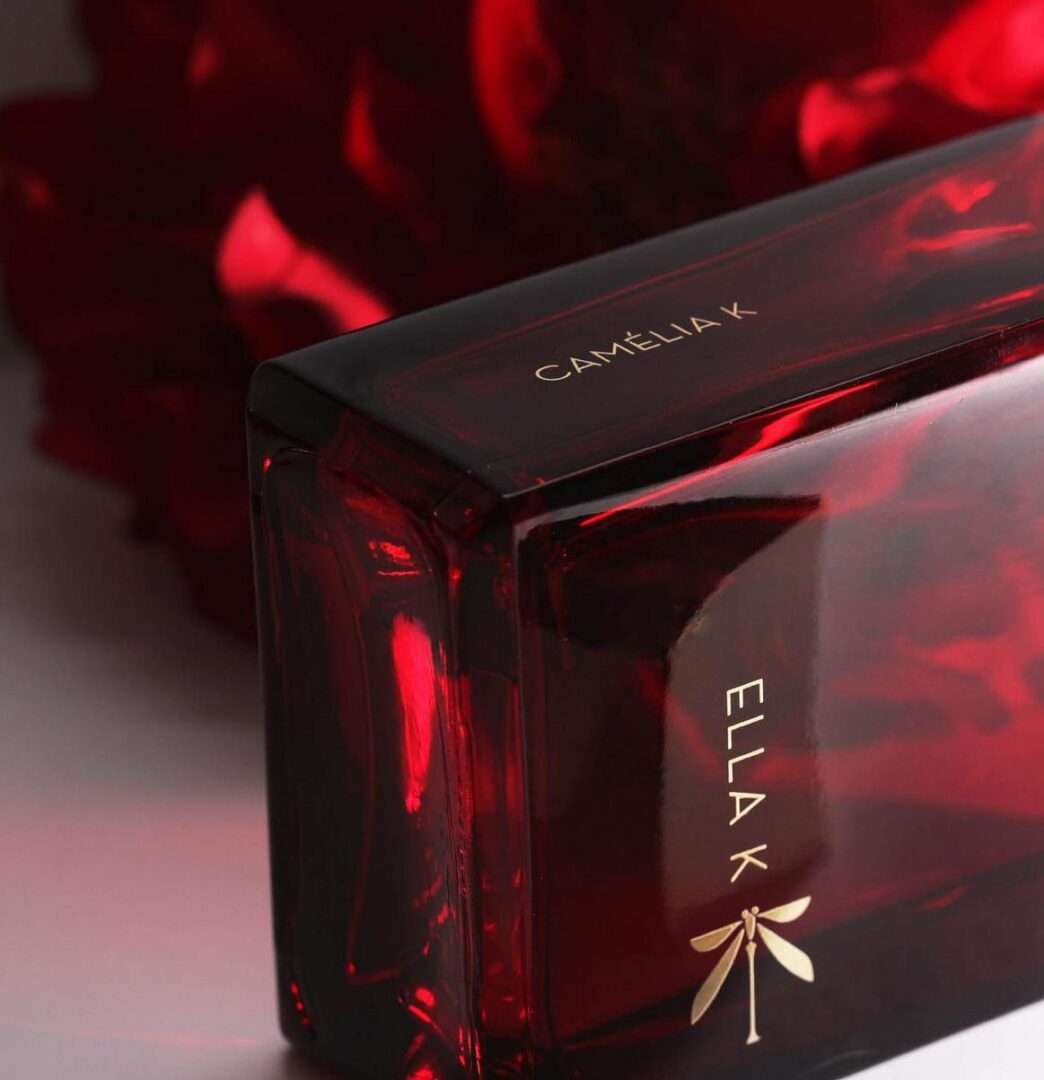 I have also already written a post about Rose de Pushkar (read it here), which is inspired by India. Italy and Namibia were also destinations on the fragrance express of Ella K, but Constant seems to have developed a special love for Asia, as a quite respectable number of perfumes has been influenced by various regions, countries and landscapes of the eastern continent.
Camélia K – Camellia flower in Vietnam
One of those journeys to Asia led Sonia Constant to faraway Vietnam, more precisely to the region around Sapa in the north of the country. Rice is grown there at an altitude of over 1500 meters in a picturesque terraced landscape. In addition, among numerous other plants, camellias grow here. A blood-red specimen of the beautiful tea bush must have attracted Madame Constant's attention early one morning.
A bright summer morning in Sapa Valley, Vietnam, where the morning dew lies on the flowers and the sun penetrates through the leaves. A unique and magical moment to admire the magnificent nature. My gaze lingered on a wild red camelia (camellia) with its scarlet petals, I was overwhelmed …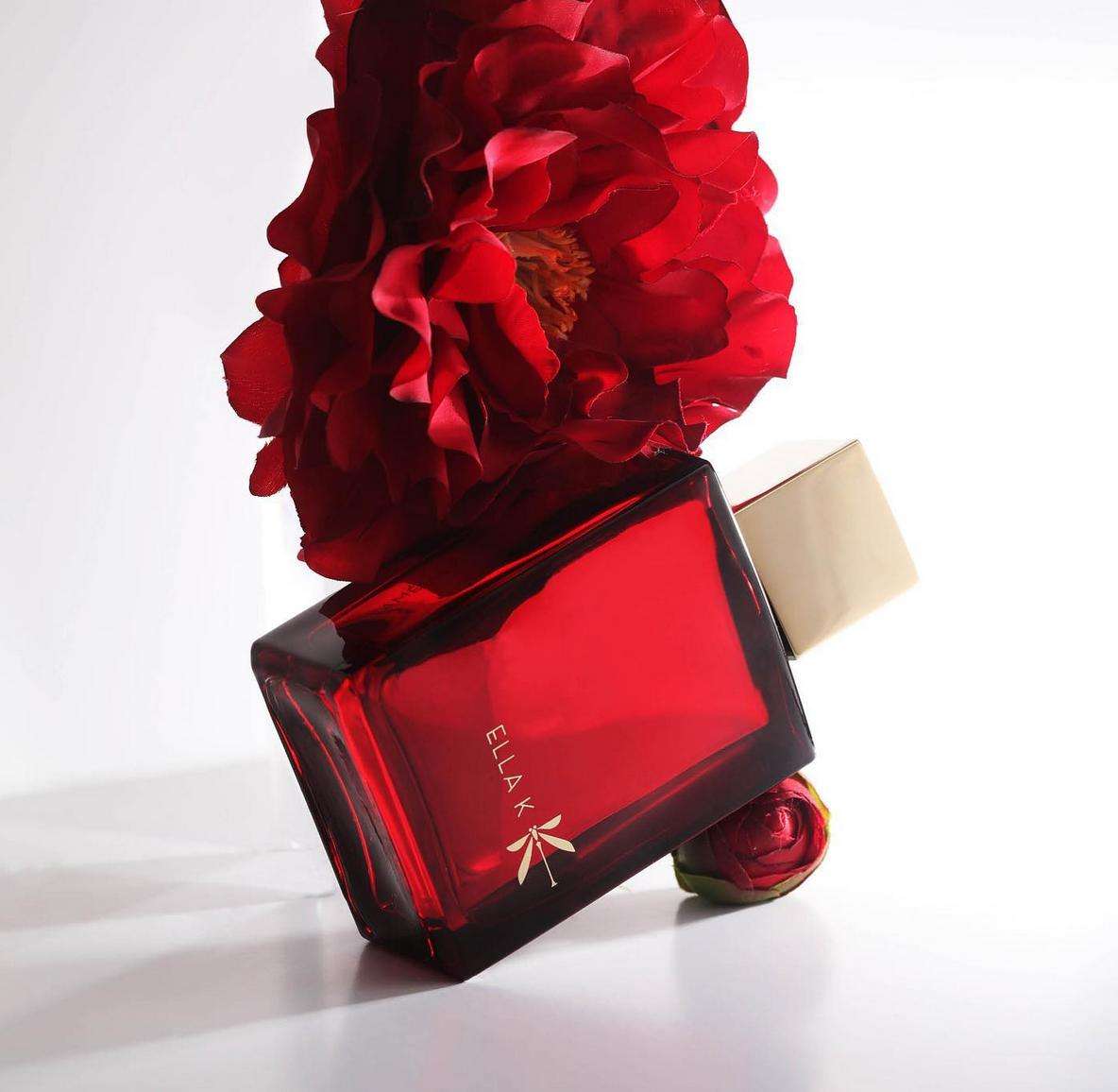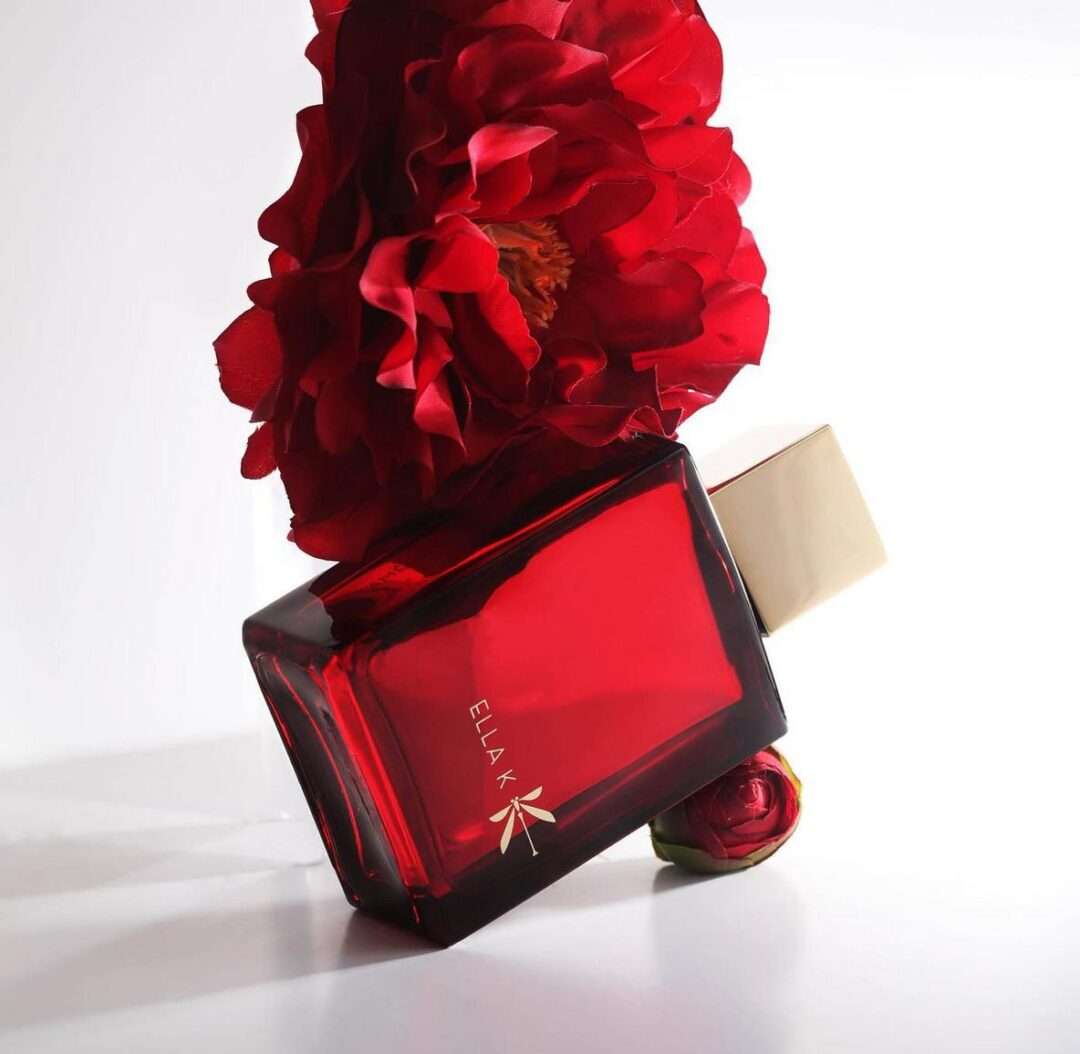 The fragrance to the flower created Sonia Constant with the ingredients bergamot, ginger, dragon fruit (pitaya), camellia, orange blossom, jasmine, tonka bean, vanilla, patchouli and vetiver. In particular, I regard the dragon fruit exciting in this context, because the little fruit is indeed charming to look at and thus incredibly decorative. Taste-wise, I think the Pitahayas are not necessarily a revelation, but that may have been due to the variety – the ones with light flesh are a bit blander – or because I know them just only from the supermarket and have never eaten properly ripe harvested.
Red camellia scent
The opening of Camélia K is sweet-sour and extremely fruity, soon accompanied by fine powdery floral notes that carry clear jasmine and orange blossom traits. A hint of bubblegum flair is exuded by the white flowers, which are accompanied by a citrus-fresh fruitiness at the beginning. But little by little, the flowers are left to their own devices and seem to thoroughly enjoy it.
In intimate company, the floral nuances soothe. The bubblegum accents slowly disappear, but a delicate orange creaminess appears, which is gradually joined by the base notes. Tonka bean and vanilla give the creation gentle spicy facets, while patchouli and vetiver bring subtle earthy woody notes into play.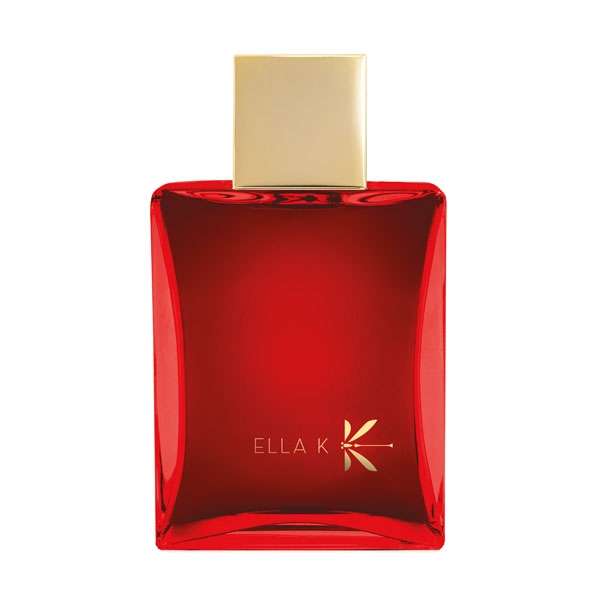 Camélia K is a harmoniously balanced, powdery floral fragrance with strong jasmine and orange blossom accents, a fresh fruity opening and a spicy and lovely creamy finish. Very classic, contemplative and – even without bamboo and green tea involvement – definitely with an Asian touch. The bright and wonderfully subtle powdery notes remind me of an olfactory Zen garden, where I quietly and introspectively draw my patterns with my imaginary rake. I would tend to see the creation more on the ladies' side, but the fragrance is just as wearable in the office and everyday life as on a date in the evening. ☺️