The sun is shining, the birds are chirping. I'm all about spring from head to toe, and that's why I'd like to share my top 5 spring fragrances with you today. Gone is the winter dreariness, the dull gray that has accompanied us here in northern Germany every day for the past few months. The crocuses are already blooming like crazy in our garden, and the snowdrops also herald the coming warmer season.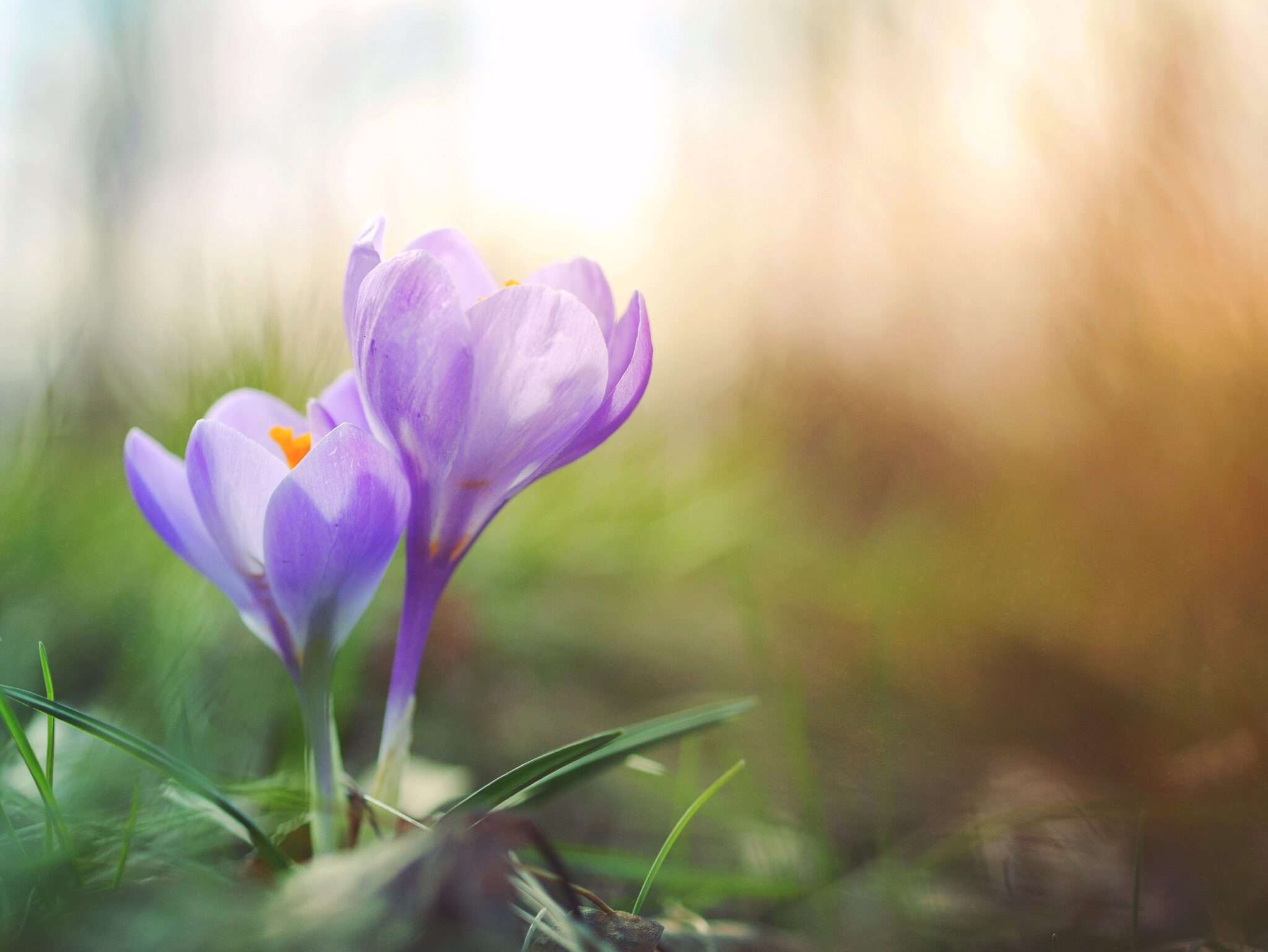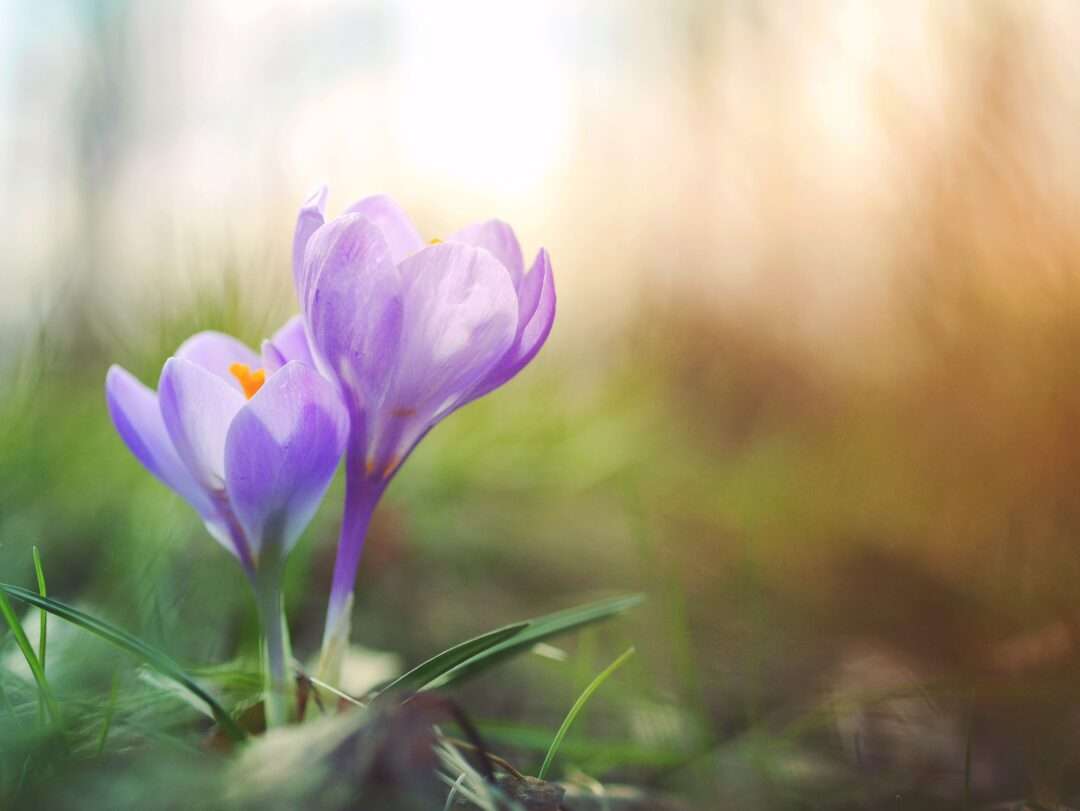 My top 5 spring fragrances
On March 1st the meteorological spring begins, while we have to wait until March 20th for the calendrical spring, because on this day the sun is at the vernal equinox. Equinox means that the night on this day is as long as the day.
But enough of the preliminaries! I would like to finally introduce you to my top 5 spring fragrances. A selection of creations that smell like spring for me personally. Five perfumes that I wear on a whim exactly when the days are getting longer, the sun is gaining strength and nature is awakening from hibernation. Shall we get started? I would say: let's go!
Delina La Rosée – Parfums de Marly
I dedicated a separate review to the Delina trilogy by Parfums de Marly in February 2021 (read it here), in which I compared all three fragrances in the line. All three are undoubtedly beautiful, but Delina La Rosée is pure spring for me. With the fragrance notes lychee, pear, bergamot, Turkish rose, peony, white flowers, woods, white musk and vetiver the eau de parfum simply enchanted me.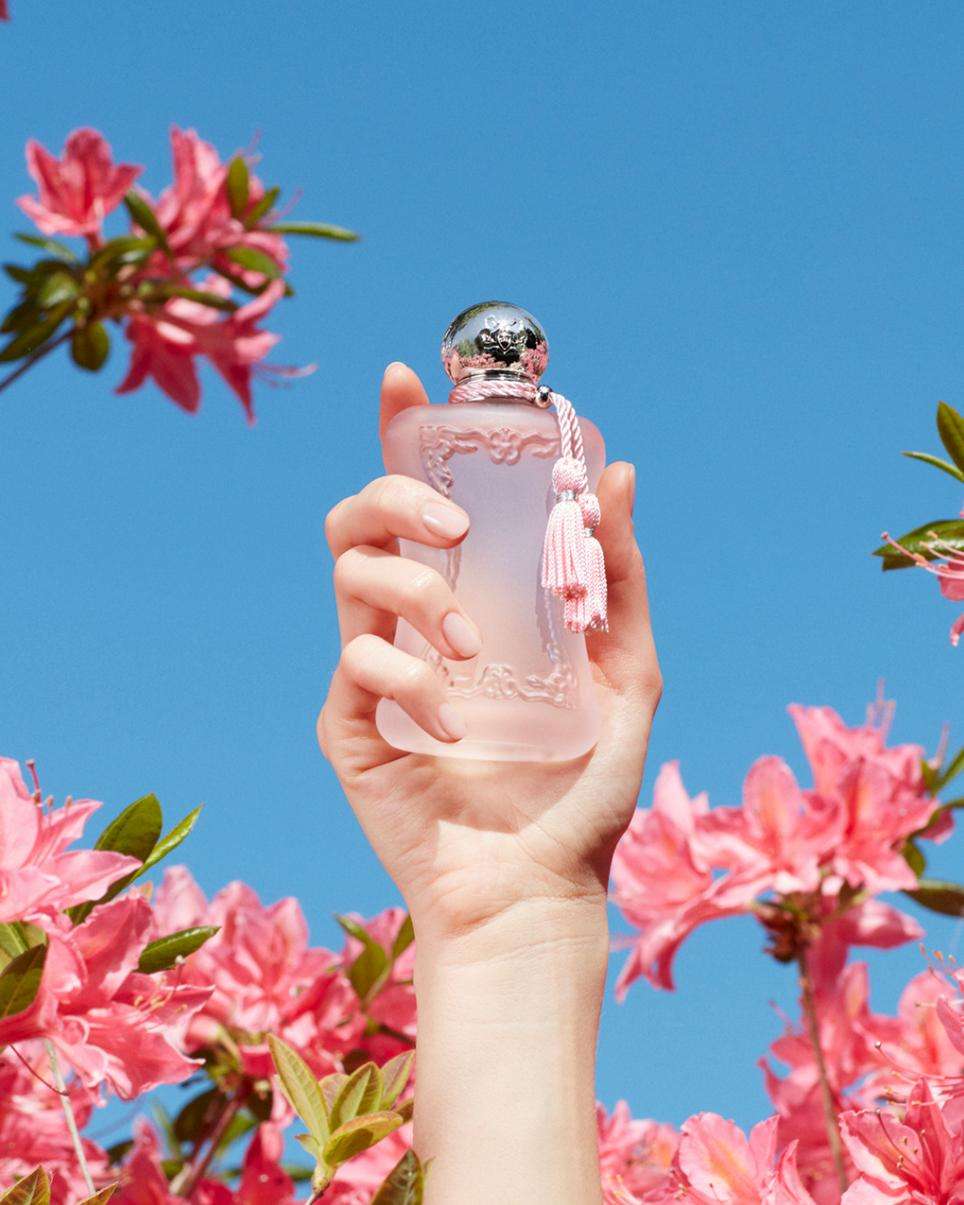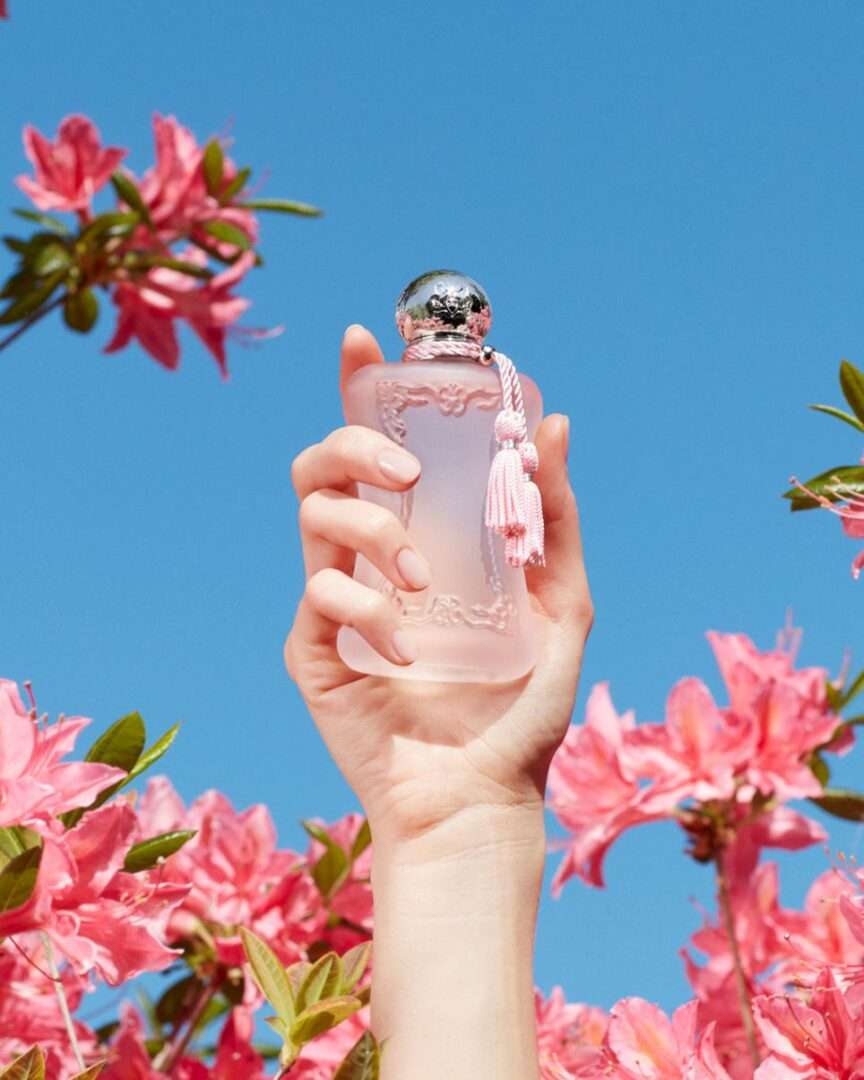 Delina La Rosée reveals in the opening the fruity and sweet notes of pear and lychee, accented by soft-tart bergamot. Gentle and intense rose notes push into the fragrance action. Here you can see the proximity to Delina, which also used Turkish rose and peony. These are brighter, fresher and more youthful than in Delina Exclusif. The undefined white flowers give Delina La Rosée a subtle creaminess and lift the floral notes. At the end of the fragrance composition from Parfums de Marly, light woody notes and white musk provide a cozy, soft and solid base.
Petite Chérie – Goutal
My post about Petite Cherie by Goutal is one of my first reviews here in the Duft-Tagebuch (read it here). In October 2010, I was allowed to sniff this wonderful eau de parfum for the first time and since then I have been blown away by the creation that Annick Goutal created in 1998 – that is, shortly before her much too early death – in collaboration with perfumer Isabelle Doyen for her daughter Camille.
I was able to meet and interview Camille Goutal in person in Paris last September (read about it here) and of course the classic Petite Chérie came up. Who may now interject that the pear rather stands for autumn than for spring, may be right in a way. The eau de parfum with fragrance notes of pear, peach, grass, musk rose, vanilla and white musk is nevertheless my fruity powdery and floral spring favourite. Lighthearted, youthful, fresh, greenish, just gorgeous!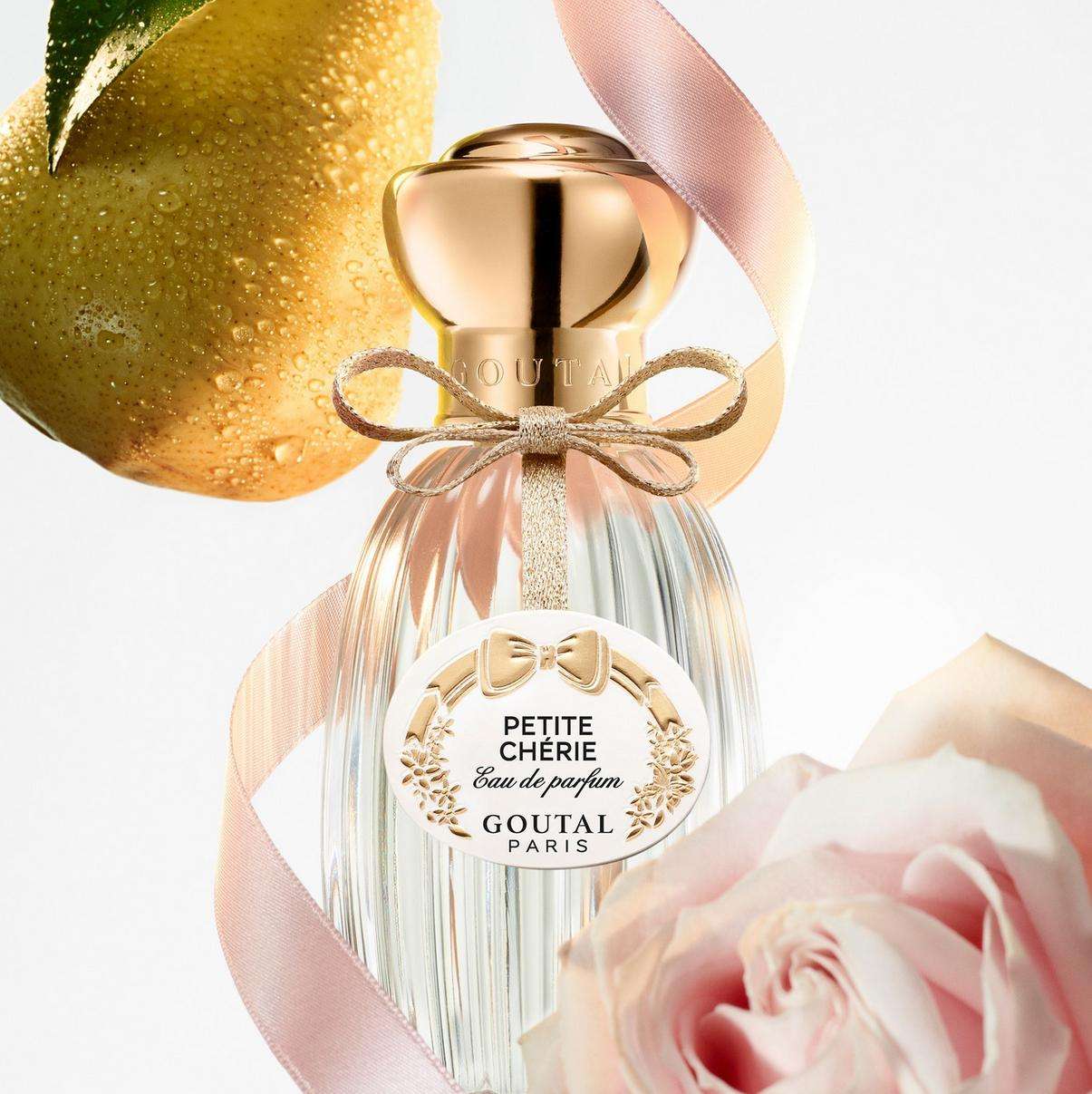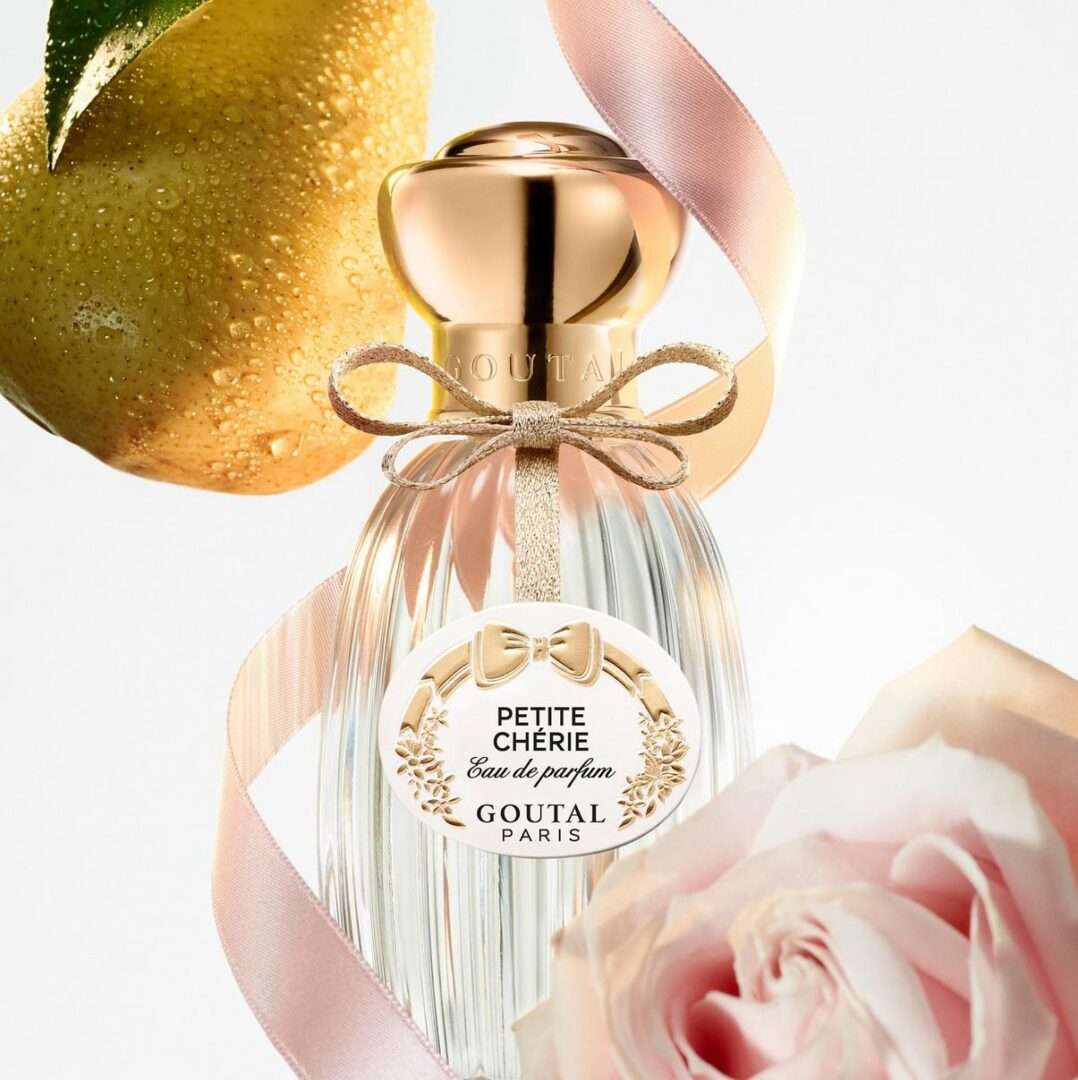 Like a bath in freshly squeezed pear juice. Very authentic, innocent and incredibly romantic. I could imagine this fragrance as a wedding scent; oh yes, it goes very well with a charming white dress. It also reminds me of freshly baked pear tart. Warm-scented and vanilla pears that melt velvety on the tongue, on a bed of powdery-soft shortcrust pastry – a true pear feast!
La Tulipe – Byredo
Tulips are spring and what could be more matching than La Tulipe by Byredo. I also know and love this eau de parfum for a really long time. You can find my review from 2010 here. Even then, the Swedish brand fascinated me with its unusual and sometimes idiosyncratic compositions.
Ben Gorham's Tulip Dream combines several fragrance notes that I particularly like. Rhubarb, cyclamen, freesia, tulip, woods and vetiver make this perfume a greenish-woody and floral-fruity creation in which freesia and tulip compete to bloom, underpinned by tart rhubarb and the gentle watery notes of cyclamen.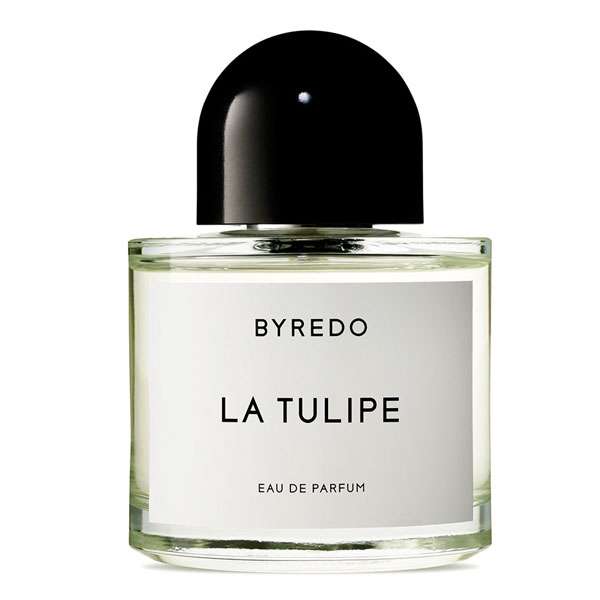 Yes, the Stockholm tulip is really a pretty and surprisingly long-lasting fragrance. Like an intensely fragrant spring bouquet, it puts a smile on your face, puts you in a good mood and induces spring fever. (…) I, for one, am very pleased with the fragrance, and will certainly wear it once or twice during the summer, but will certainly save a few sprays to be reminded by La Tulipe next February that spring will definitely come at some point, and with it the first (real) tulips. 🙂
April Skies – Atelier Oblique
Another heart fragrance for me is April Skies by the Berlin label Atelier Oblique, which I introduced to you last year here (read it here). The changeable April weather is the source of inspiration for this creation by designer Mario Lombardo, made in collaboration with perfumers Serge de Oliveira and Catherine Selig.
I also had the pleasure to do an interview with Mario Lombardo, which I gladly link to you here and here. The fragrance notes of April Skies are lemon, leafy green, carrot seed, pear, cedar, iris, incense, sandalwood, woods, amber and leather, making the eau de parfum one of the spring fragrances without a certain ingredient that is usually indispensable in this time of the year: flowers.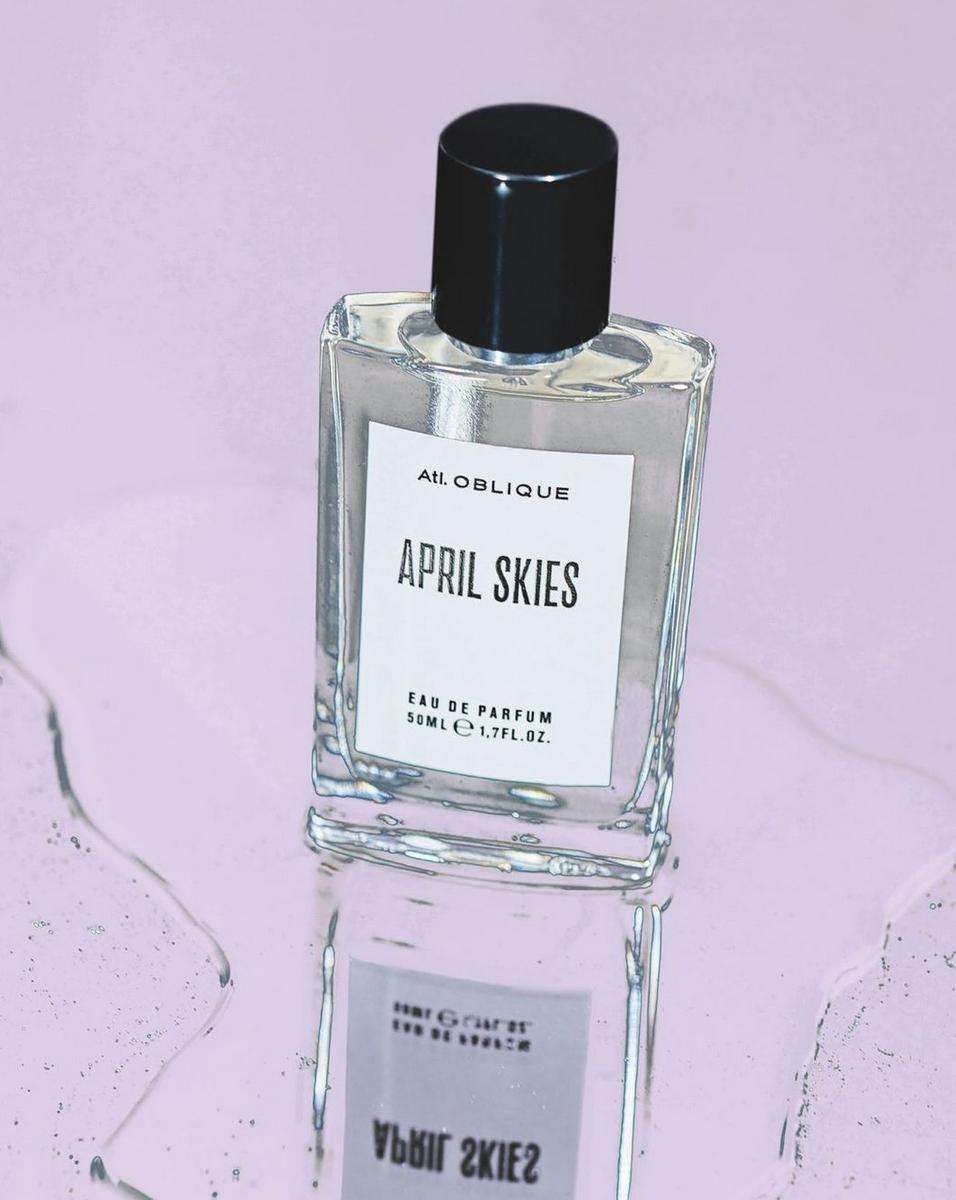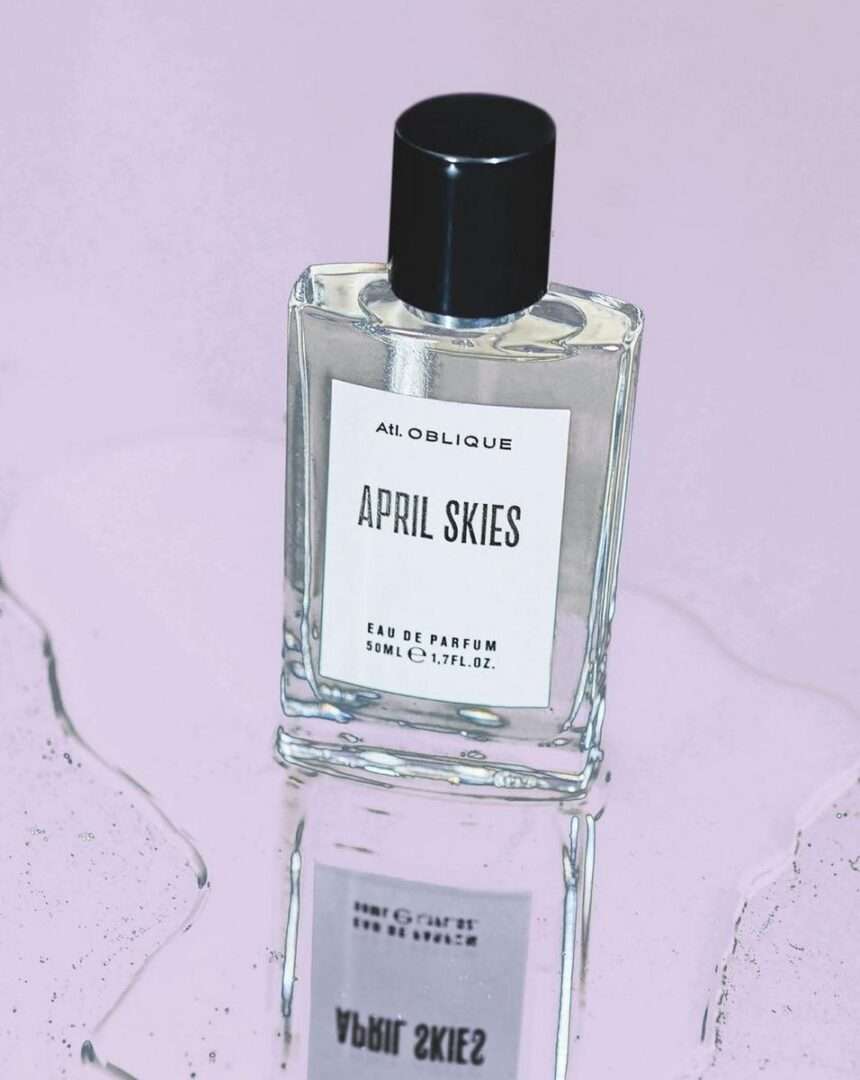 With April Skies, Atelier Oblique presents us with an airy, light and green-woody spring fragrance that does without the usual floral additions, but instead relies entirely on those very fresh, cool and greenish-tart facets of the changing month of April. Exceedingly modern, clear and clean, the eau de parfum appears and also reveals molecular traits. In terms of style, April Skies reminds me of many a wonderful and unique fragrance from Comme des Garçons.

It is a subtle and finely balanced creation that surrounds the wearer like a fragrant breath of freshness, restrained, yet easily perceived, unpretentious, minimalist and absolutely timeless. Ideal for those looking for a calm and quiet fragrance for the warmer season and who prefer greenish-tart compositions. I, for one, am once again thrilled with this new creation by Atelier Oblique, which adds another exceptionally beautiful eau de parfum to the portfolio of the Berlin-based niche fragrance brand. Chapeau! 🙂
Ceramic – Andrea Maack
For me, springtime also has something of a new beginning, and with it, I automatically associate clean fragrances. The eau de parfum Ceramic by Icelandic artist Andrea Maack is my absolute spring favourite in the clean fragrance category. You can find my review here.
Perfumer Aliénor Massenet was responsible for the olfactory realization of the creation, for which she used the fragrance notes Leafy green, apple, freesia, floral notes, lily of the valley, musk and Amber to create a perfume reminiscent of "natural white clay" and "mineral silica". To me, it reminds mainly of spring, as you can read in my quote below 😉.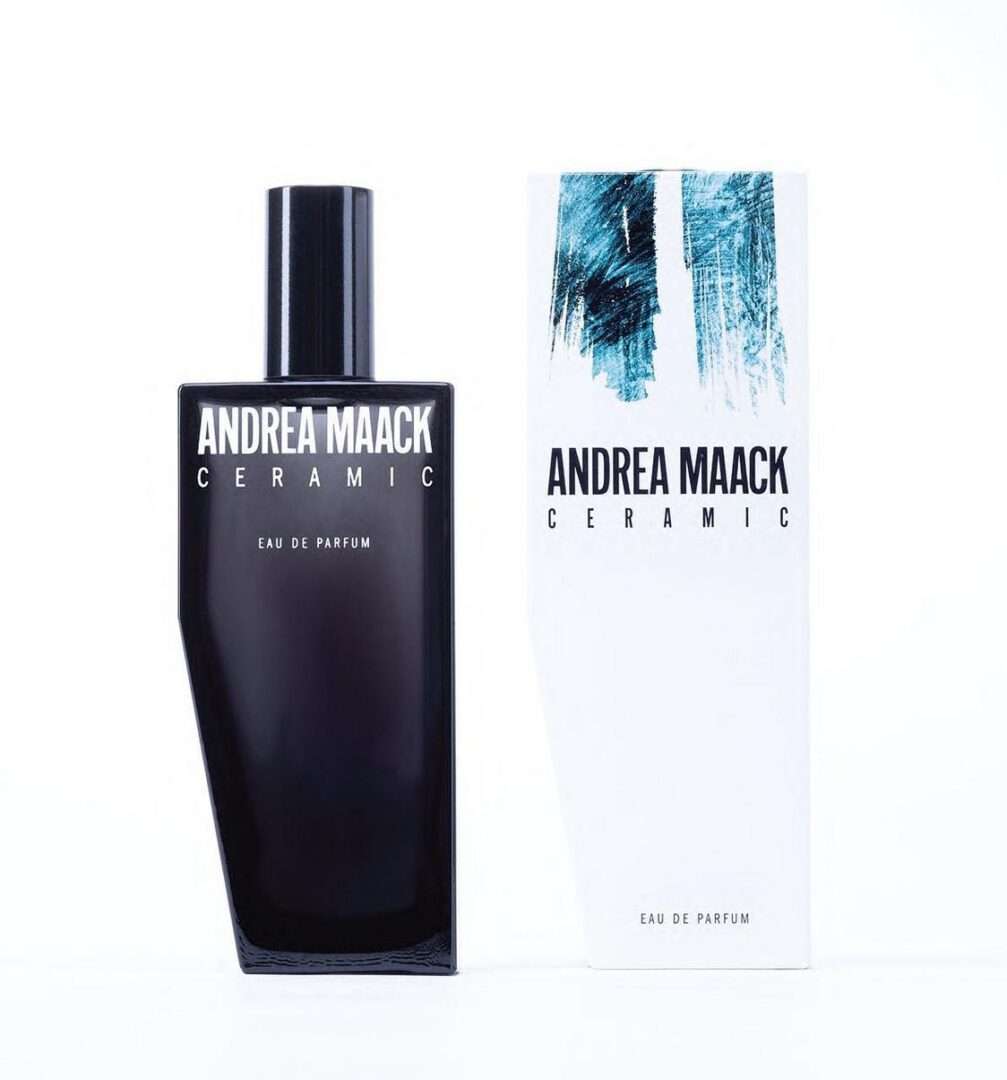 Airy-light like a lush musk cloud, Ceramic reveals exceedingly fluffy and powdery nuances immediately after spraying on. Soft and bright floral notes join in. The subtle aquatic facets of lily of the valley meet lovely transparent freesia. But Ceramic also has a woody mineral component that reminds me of talcum powder, yes, or clay. Bright, white, dry and powdery, but also creamy is the eau de parfum, light yet intense, warm yet cool. A clean scent that fits wonderfully into the spring season.
So these were my top 5 spring fragrances, a colourful mix of the most diverse compositions – from floral to fruity, from greenish to woody, from powdery to clean – that I like to wear on mild and warmer days, depending on my mood. Of course, some other creations would have found a place here without further ado. Philosykos by Diptyque, for example, or En Passant by Frédéric Malle, The Favourite by Penhaligon's, Note de Yuzu by Heeley, Champ de Fleurs by L'Artisan Parfumeur and so many, many more.
What is your favourite scent for spring? Will you tell me? ☺️🌷🌿