Today I have reached deep into the sample box and grabbed courageously, because some treasures are already lying here for quite some time and are eagerly waiting for a review. I would like to comply with this wish, of course, and so I have fished out a few fragrance delicacies that should fit wonderfully to the spring. So today we have an olfactory speed dating, so to speak, with the following candidates: Aphélie by Trudon, Ceramic by Andrea Maack Parfums, La Nymphe & Le Poète No.13.1 by Pierre Guillaume, Fig Extasy by Mancera and Bulle de Rose by Parfums de Rosine.
A lot going on today, which is why I would like to plunge right into the fragrance pleasure and introduce you to the candidates one by one. We start with … *drum roll*
Aphélie – Trudon
The press release alone for this eau de parfum by Trudon literally calls for spring: "Aphélie symbolizes an awakening, the moment when one encounters a powerful nature." It is true that we are not dealing with a flowery creation that smells lovely, light-hearted and buoyant, like buzzing bees and balmy rays of sunshine. Rather, green is supposed to be the color of the creation, but there is also talk of romance and femininity. Perfumer Antoine Lie chose for the fragrance the ingredients rose, ivy, black currant, moss, sandalwood and tonka bean.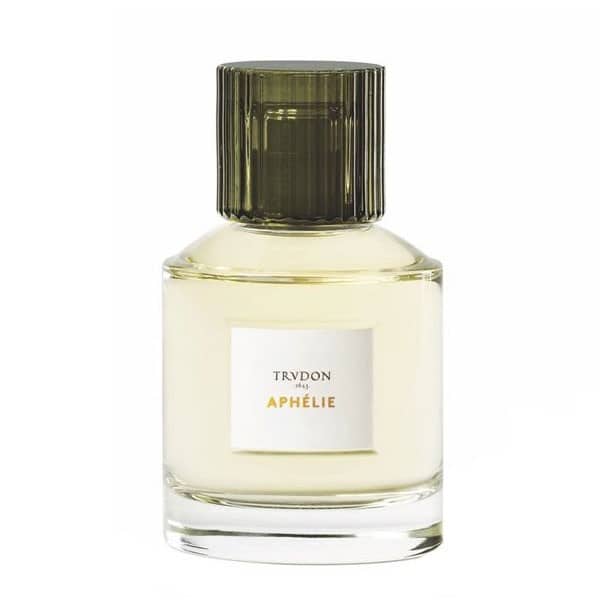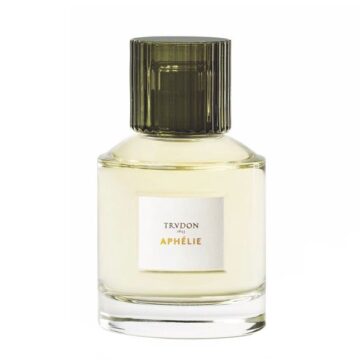 Greenish pungent nuances open Aphélie, tart and infused with crunchy leafy sap accents. The rose brings sweet floral moments to the fragrance progression, which are underpinned by the dark fruit notes of blackcurrant. Woodsy green moss highlights the hopeful color scheme of Trudon's creation. Gradually, the sweetness in the fragrance picks up speed. Sandalwood provides gentle warmth, accented by tonka bean greenish spicy. Lovely, greenish, rosy, feminine and absolutely suitable for everyday use.
Ceramic – Andrea Maack Perfumes
White and pure like porcelain or alabaster, Ceramic by Andrea Maack Parfums should appear, if the naming is to be believed. The press text speaks of "natural white clay on the skin" and "mineral silica" and is likely an allusion to the soil conditions of Iceland – the home of Andrea Maack. That doesn't sound like spring at first, but the fragrance notes chosen by perfumer Aliénor Massenet do: leafy green, apple, freesia, floral notes, lily of the valley, musk and amber.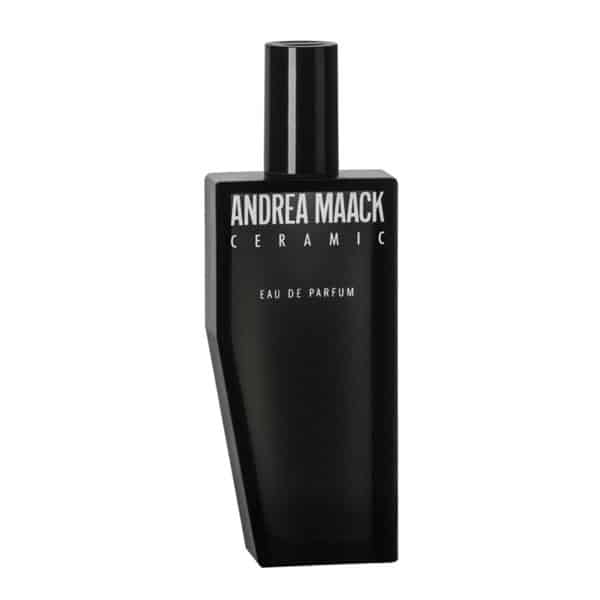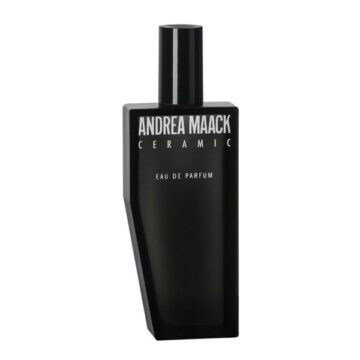 Airy-light like a lush musk cloud, Ceramic reveals exceedingly fluffy and powdery nuances immediately after spraying on. Soft and bright floral notes join in. The subtle aquatic facets of lily of the valley meet lovely transparent freesia. But Ceramic also has a woody mineral component that reminds me of talcum powder, yes, or clay. Bright, white, dry and powdery, but also creamy is the eau de parfum, light yet intense, warm yet cool. A clean scent that fits wonderfully into the spring season.
La Nymphe & Le Poète No.13.1 – Pierre Guillaume
Freshly arrived at Aus Liebe zum Duft is this Eau de Parfum by Pierre Guillaume, which has the wonderfully pretty and dreamy name La Nymphe & Le Poète No.13.1. The source of inspiration was the Romantic period and the poetry of this epoch, which was characterized by longing, love, but also an excess of melancholy and world-weariness. Pierre Guillaume implements this with the fragrance notes of rose, tea, woods and labdanum (cistus).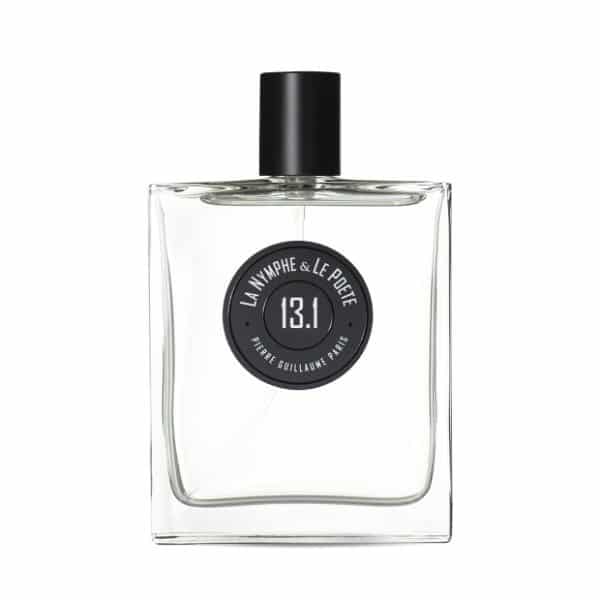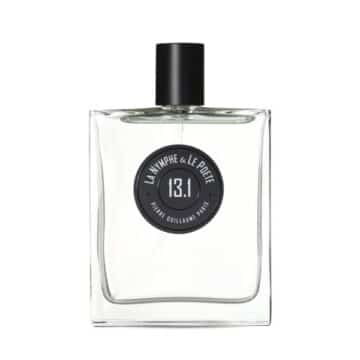 Greenish watery tea nuances open La Nymphe & Le Poète No.13.1 underpinned by a light woodiness and a subtle spicy warmth. The rose notes in this creation seem almost water lily-like, delicate, shy and reserved. A certain freshness is inherent in the eau de parfum, which emphasizes its lightness and transparency. Dreamy, lighthearted, but also thoughtful and meditative effect of the fragrance composition, which gradually gains sweetness and intensity. An allrounder for spring and summer.
Fig Extasy – Mancera
The fig, the quintessential spring fruit – for me, anyway – is at the center of Fig Extasy by Mancera. The name and fragrance house suggest a lush and opulent eau de parfum, and the ingredients were not used sparingly either: Fig, Frankincense, Ginger, Pink Pepper, Black Pepper, Fig Leaves, Mysore Sandalwood, Leather, Cedarwood, Lavender, Thyme, Vanilla, Tonka Bean, Benzoin Res in and Styrax Resin are the fragrance notes of this creation called Fig Extasy.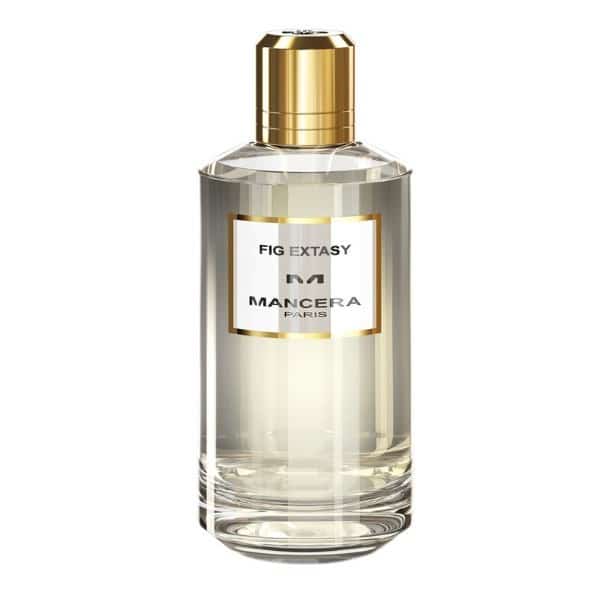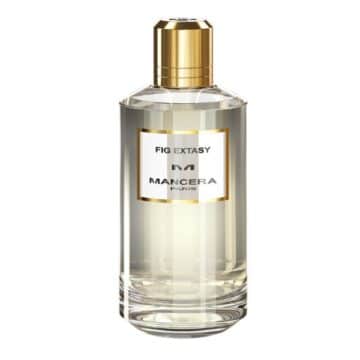 I am all the more surprised by the fact that Mancera's fig fragrance is a rather delicate creature. Citrusy, tart, peppery-fresh attack, here already underpinned by first hints of fig. Leathery-woody accents are soon added, which suit the greenish notes of the fig excellently. Lavender and thyme provide a dry herbaceousness that underscores the subtle and rather dark suede nuances. Indeed, a special and unusual fig fragrance that I would not have expected so. Actually wearable all year round. For all those who are looking for something special.
Bulle de Rose – Parfums de Rosine
Squeaky colorful and playful already looks the bottle of Bull of the Rose. Perfumer Serge de Oliveira has set to work creatively for Parfums de Rosine, creating an eau de parfum from the fragrance notes of bergamot, elemi resin, black currant, Turkish rose, tomato leaves, nagarmotha, patchouli, ambroxan and sandalwood that is "playful as well as chic, refined and boisterous at the same time". I expect a feminine and romantic fragrance that is youthful and carefree.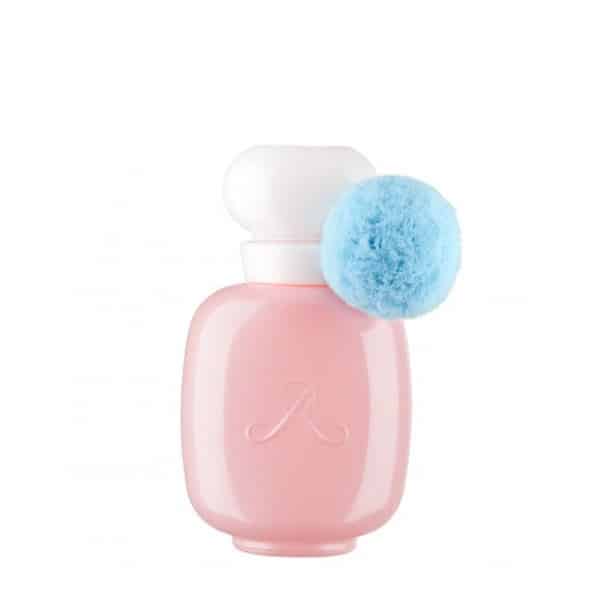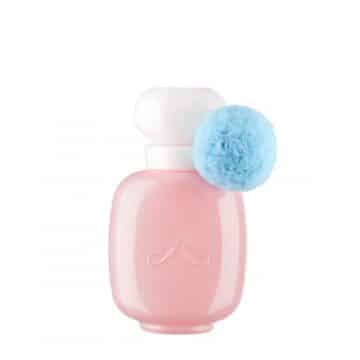 Immediately after spraying on, Bulle de Rose is first and foremost … sweet and gaudy. Lush and lovely rose nuances perfume me, underpinned by a sugary sweet fruitiness. Soapy notes are added, which are very well-made, and powdery cream accents also become noticeable. In the background, a delicate citrus freshness and the cotton-soft cuddly nuances of ambroxan and sandalwood appear. Romantic-playful and sweet rose fragrance with beautiful currant underpinnings and powdery-creamy finish.