The Polish niche fragrance label Bohoboco launched last year the two Extraits de Parfum Yellow Rose Incense and Dark Vinyl Musk, which have been waiting for a while with me in my to-test box for a review. So today is their big day, in which the two fragrances are allowed to be in the spotlight.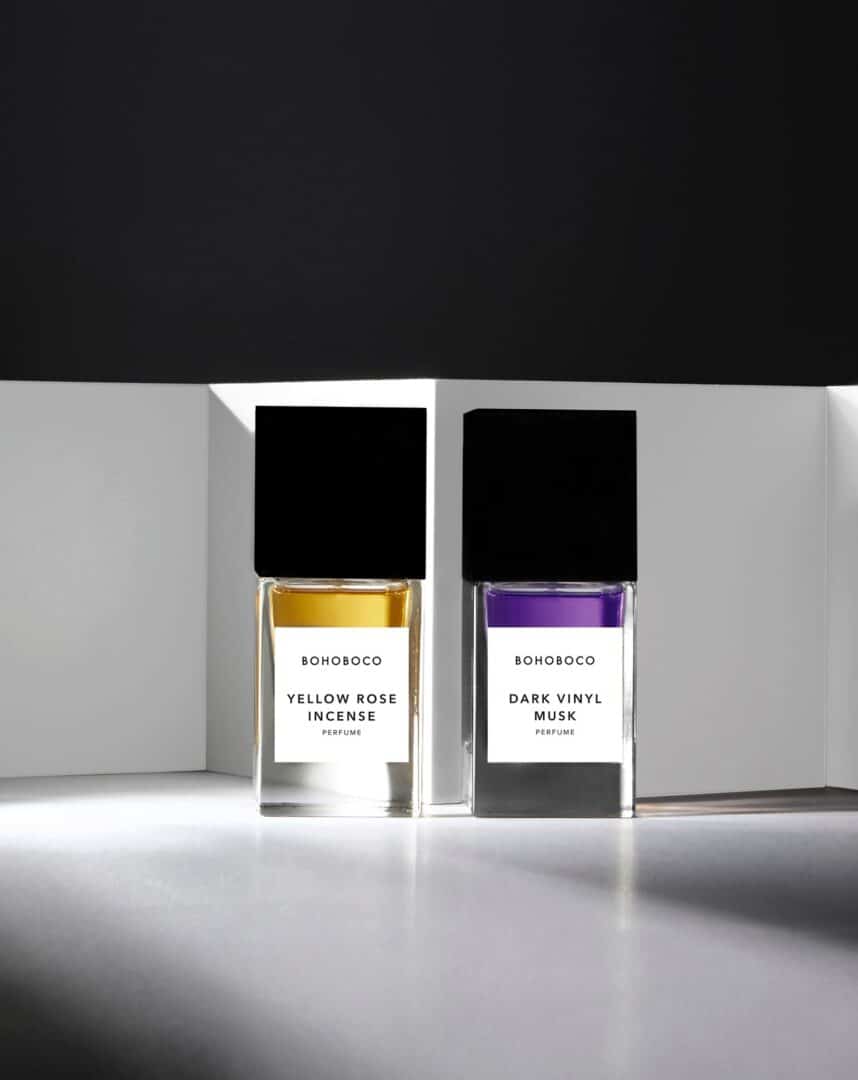 Originally founded as a concept fashion label by designer duo Kamil Owczarek and Michał Gilbert Lach, Bohoboco has transformed from a fashion brand to a pure fragrance label over the past few years. Co-founder Owczarek also left the company and Lach continued on his own. Perfumer of the Polish fragrance house is Gérard Anthony, who develops the powerful and expressive creations for Bohoboco.
Yellow Rose Incense – Rose & Frankincense
Yellow Rose Incense combines in the name rose and frankincense, the fragrance notes also mention clove, cinnamon, agarwood (oud), amber, patchouli, benzoin and white musk. I have a faint hope that the incense will also really prevail in this creation.
That the sometimes dominant agarwood does not outrank it, grabs the rosy playmate and puts with her a saucy sole on the olfactory parquet. No, dear oud. Keep a low profile and let your resinous fragrance companion take the lead. I beg you!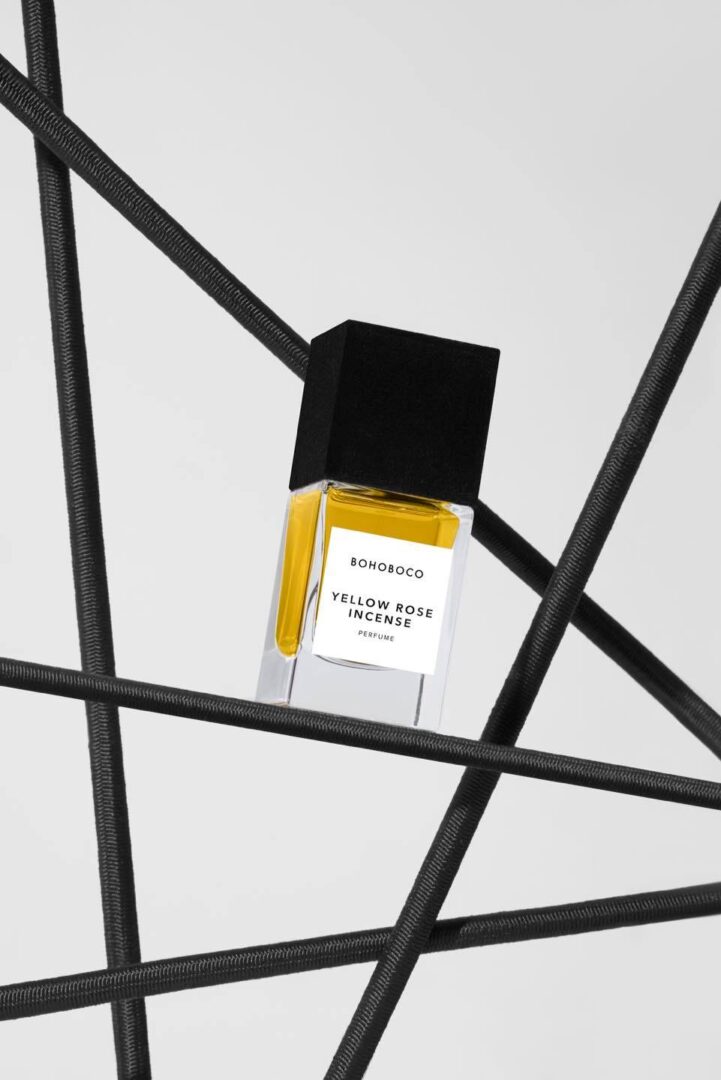 Saw an oud standing a little rose …
Sweet and subtly citrusy rose meets clove, agarwood and incense, although the oud is more of a daredevil here and outranks the incense. Benzoin resin and amber underlay this floral, resinous and spicy quartet with warm and balsamic milk chocolate notes accompanied by some spiciness.
The rose basks in the light of the creation and presents itself as a lush, bright and proud flower, which seems to be well aware of its impact and grace. In the background, patchouli shows up here and there, with creamy earthy nuances associated with delicate powdery musk. With soft resinous and lively rose notes, the fragrance very gradually fades.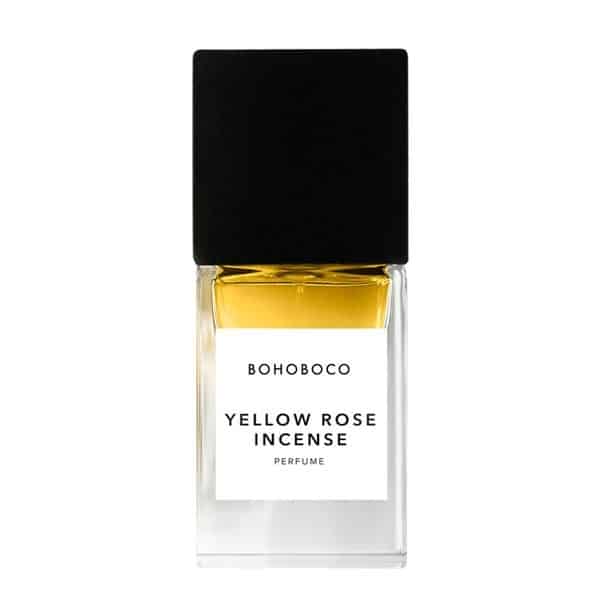 Not a completely new and surprising approach Bohoboco is taking with Yellow Rose Incense, yet an absolutely beautiful oud rose with spicy incense accompaniment that puts the emphasis on a rather bright and radiant queen of flowers rather than incense resins. Present and quite intense is the Extrait de Parfum, which also comes with a solid durability. I would apply the fragrance for special occasions, partying or a date night, as I find it to be of limited suitability for office and everyday use. Seasonally, I see Yellow Rose Incense more in fall, winter and on cooler spring days. 🙂
Dark Vinyl Musk – Vinyl & Musk
Also in the fragrance notes of Dark Vinyl Musk is a rose, which is combined here with sandalwood, labdanum (cistus), styrax resin, incense, balsamic notes, musk, amber and leather. But the main focus here is on the animalic facets of musk, with dark vinyl mentioned as its fragrant counterpart.
Here, Bohoboco certainly does not mean that very polyvinyl chloride, which is also commonly known as PVC. The press release gives a hint that it might be a record – also made of polyvinyl chloride, by the way – which is or was colloquially called vinyl. The round sound carriers are also black, so that fits.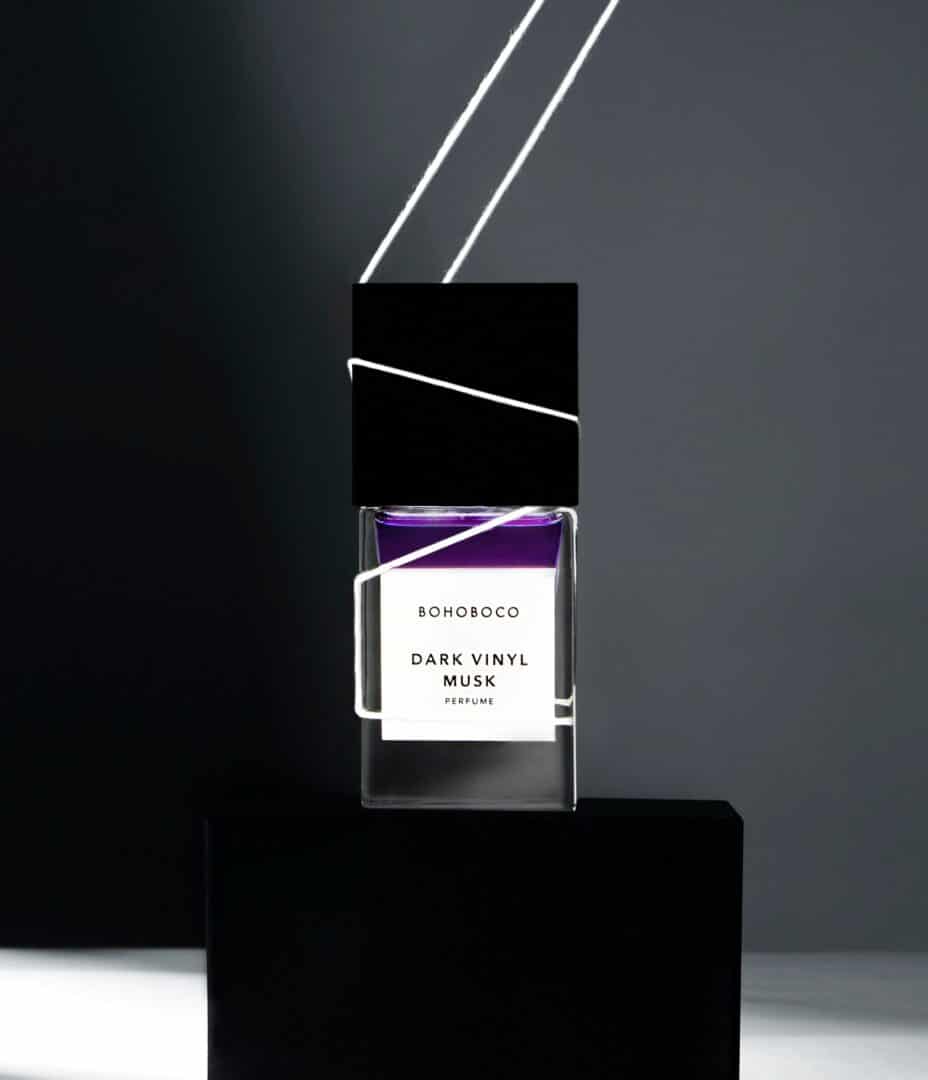 Smooth fragrance to groove
Powdery and soft, Dark Vinyl Musk reveals itself as a dark, subtly smoky and warm musk fragrance, punctuated with velvety rose notes and a balsamic resinousness. The resins go all out in Bohoboco's Extrait de Parfum, giving it softly sweet, woody-amber and leathery facets that are incredibly fluffy and cottony. Delicate clouds of incense drift through the fragrance, very relaxed and exceedingly calm.
In general, Dark Vinyl Musk is an incredibly laid-back fellow. I wouldn't call it jazzy, because I personally always find jazz to be something wild, turbulent and sometimes exhausting. Perhaps I have not found my personal approach to jazz yet. Those who see this differently may forgive me. 😉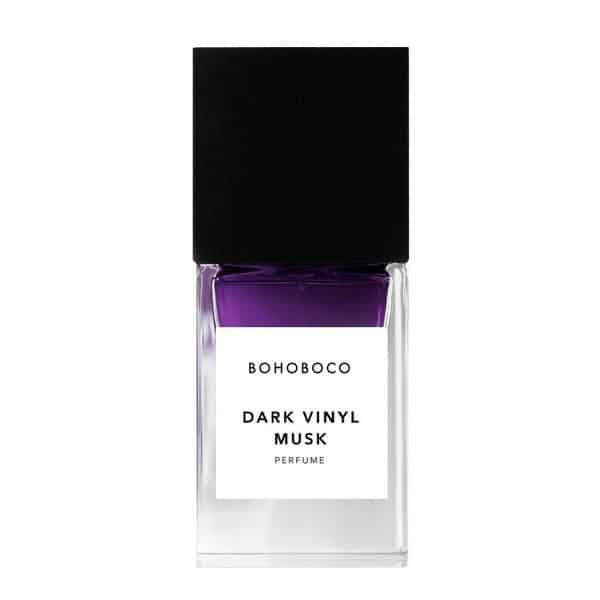 Dark Vinyl Musk by Bohoboco, however, is an absolutely groovy and smooth scent that is meditative, peaceful and rather quiet. Closer to the skin and less present than our first candidate today, who appeared quite striking and lush after all. No, Dark Vinyl Music an understated, cozy musky scent with soft, leathery-smoky rose notes that is universally wearable. 🙂