With Ambre d'Or and Ambre Nocturne by the Italian niche fragrance brand Il Profumo, we have two amber fragrances on the olfactory tasting schedule today. Even though I would tend to put ambergris, because of its warmth and balsamic facets, rather in autumn and winter, the two fragrance candidates make a good match for me today. Up here on the Baltic coast, it's gray, cloudy and drizzling lightly from the sky. Weather that calls for soul food, for an afternoon of reading on the sofa, snuggled up in a warm blanket. The fire is crackling in the stove and a steaming hot cup of tea is also ready.
Since the above scenario will not take place today with almost one hundred percent certainty – apart from the fireplace – I wrap myself in the warming and hopefully cozy scent of two ambergris creations and thus comfort myself over the autumnal weather in the spring.
Ambre d'Or – Il Profumo Reloaded
In fact, the eau de parfum Ambre d'Or dates back to 2004. At the time, already beloved by numerous niche fragrance aficionados, the creation was at some point no longer issued. But Silvana Casoli, the founder and perfumer of Il Profumo, has listened to her fans and reissued Ambre d'Or almost two decades after its launch. One question in advance: Do you already know the fragrance from before?
The composition carries the notes of mandarin, peach, ambergris, ambrette seed, datura (datura), iris, opium, myrrh, rosewood and honey and can be considered a tribute to the precious raw material amber. The fragrance represents the color gold, oriental delights and carries the beauty of distant lands, mysterious palaces and a unique opulence.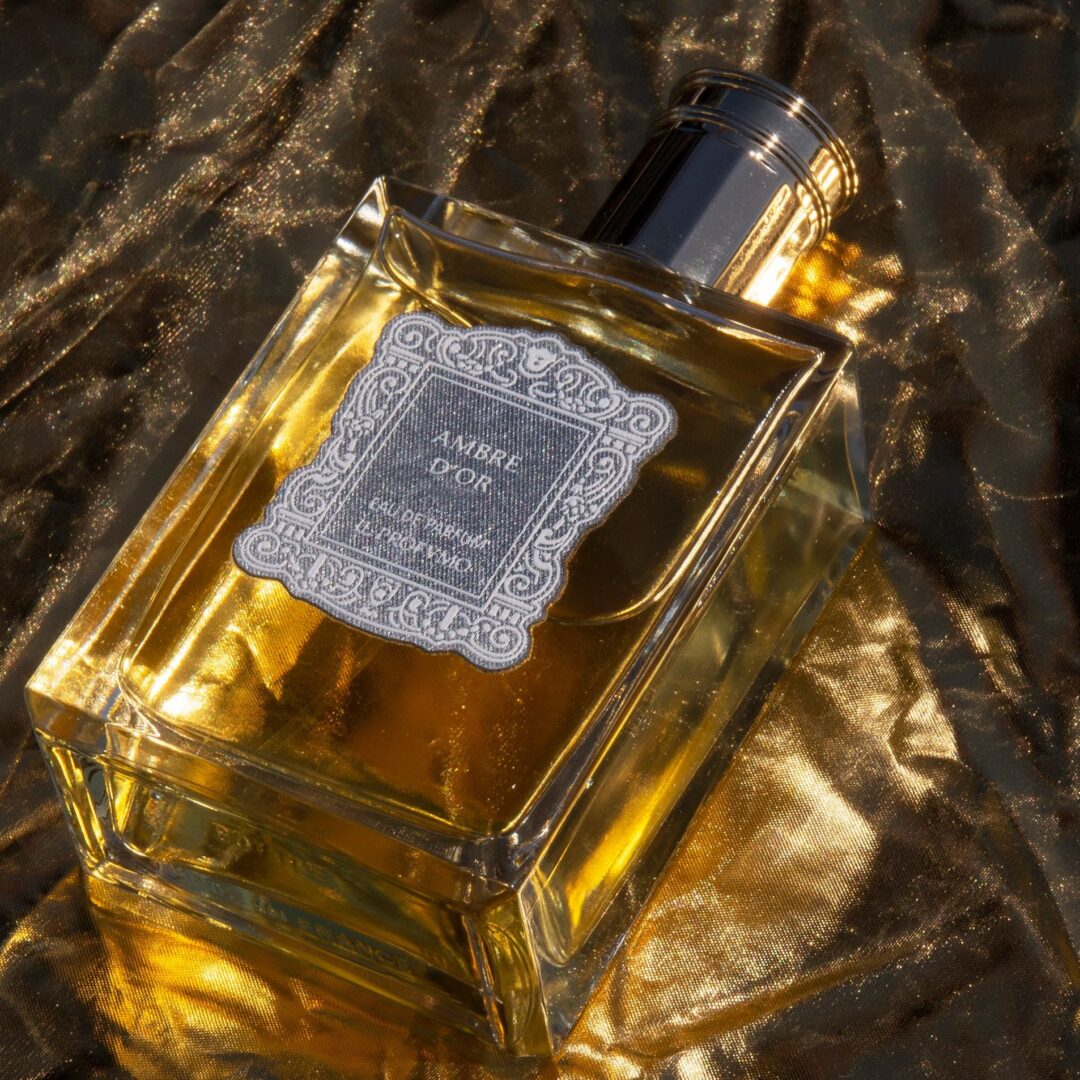 Golden ambergris – Ambre d'Or
Warm and velvety, Ambre d'Or starts the fragrance. A delicate peach sweetness pervades the opening, underpinned by the fine tart fruitiness of tangerine. The soft-leathery nuances of amber reveal themselves very early on, merging with the fruit. Ambergris seeds and iris give the eau de parfum a subtle powderiness, inspired by the dark resinousness of opium.
A delicate and subtle smokiness and warm, animalic wood notes underpin the ambergris in Ambre d'Or, adding durability and depth. Gradually, the creation becomes more skin deep, but retains its calm and serenity. With soft powdery and amber nuances, Il Profumo's Eau de Parfum finally fades out very gradually.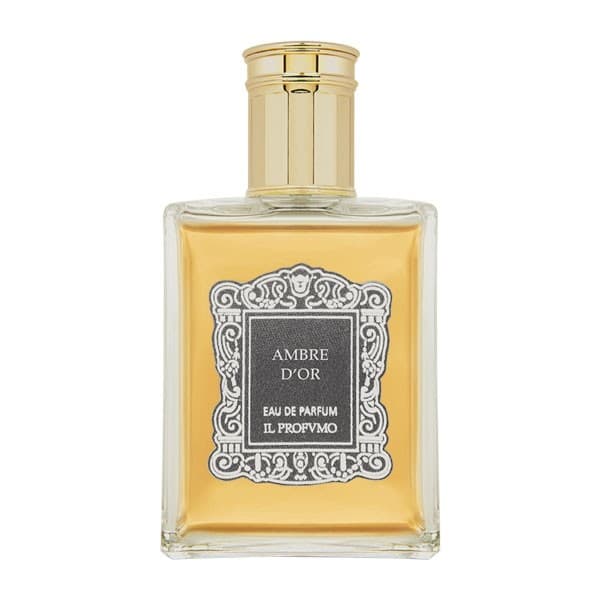 Ambre d'Or is a very special and beautiful amber fragrance. Elegant, refined, finely balanced and yet – despite the opulence of the raw materials – always perfectly performing. Not a loud and lush scent, as one might have thought, but a sedate and stylish eau de parfum that reveals warm, spicy, oriental and leathery-powdery facets while being enveloping and comforting like a warming, cozy blanket. A creation of Il Profumo, which I really like and around which it would really have been more than a pity if it had not been reissued again. Not only for friends of amber an absolute test recommendation on my part! 🙂
Ambre Nocturne – 1001 Nights
For the relaunch of Ambre d'Or, Silvana Casoli immediately provided the fragrance with a second and new amber fragrance, called Ambre Nocturne. An allusion to the stories of the Arabian Nights, told in the moonlight, fascinating and captivating.
The fragrance notes of ambergris, ambrette seed, jasmine, tobacco flower, miracle flower (Mirabilis Japala), datura (datura), orchid, black tea, juniper, leafy green, sage and patchouli indicate a certain olfactory similarity between the two amber creations, yet striking differences are also apparent. Ambre Nocturne is clearly more floral and shows, especially in the base, a completely divergent scent orientation – purely considering the ingredients, of course.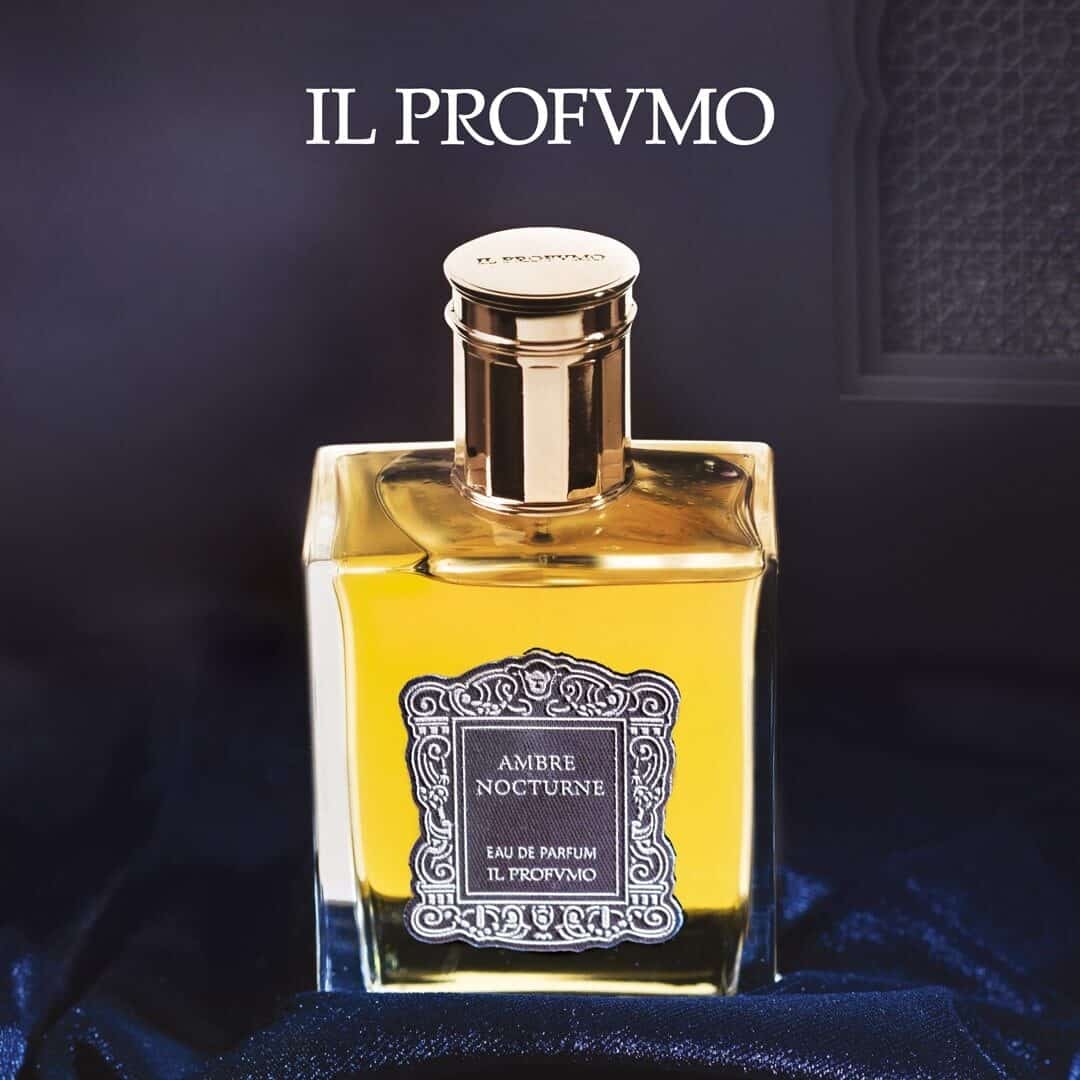 Scent stories from the Orient
Honey-sweet and exceedingly warm, Ambre Nocturne initially reveals itself as a much lovelier amber variant than our No. 1 today. Golden tobacco nuances envelop the powdery and balsamic velvety amber, underpinned by the floral facets of creamy jasmine, sweet datura and the ethereal exoticism of orchid.
Beguiling and intoxicating, Ambre Nocturne is a fascinating blend of amber and florals that calms and loses intensity as it progresses. Gently smoky and spicy facets gradually emerge, as well as the woody notes of juniper and dark patchouli.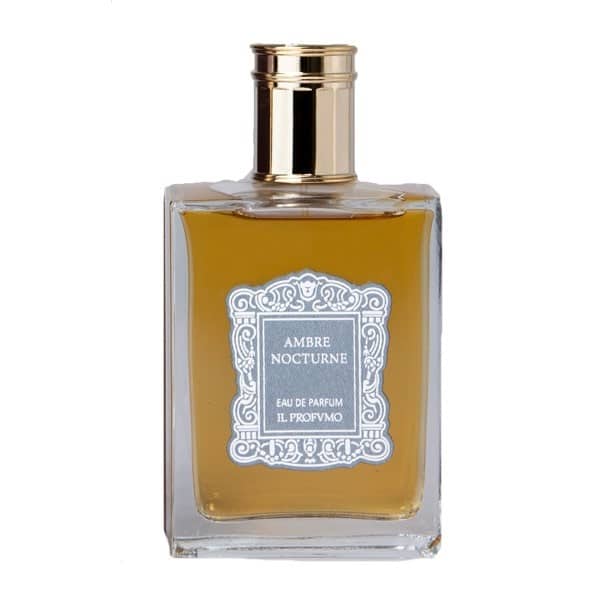 Ambre Nocturne is the louder second born from Il Profumo. A lush amber fragrance with a sweetness and floral presence in the opening and heart that is not to be sneezed at. Finishes darker than Ambre d'Or thanks to resinous-smoky and woody forest facets. It is not for nothing that this creation bears the epithet "nocturne", which translates as "nocturnal". Ambre Nocturne by Il Profumo carries just those darker nuances without drifting into any gloominess. Ideal for those who liked Ambre d'Or from the fragrance DNA, but are looking for something less bright and golden. There is an absolute test recommendation from me, too! 🙂