Korea's first niche fragrance label has reached us at Aus Liebe zum Duft: BORNTOSTANDOUT – or BTSO for short – is causing a sensation with a whopping fourteen fragrances. As minimalist and restrained as the bottles of the fragrances appear, all in white and with red and black lettering, as shrill, extravagant and provocative are the images of the fragrances, are their names and the story behind each creation. BORNTOSTANDOUT likes to be edgy, likes to go to the limits and consciously exceed them.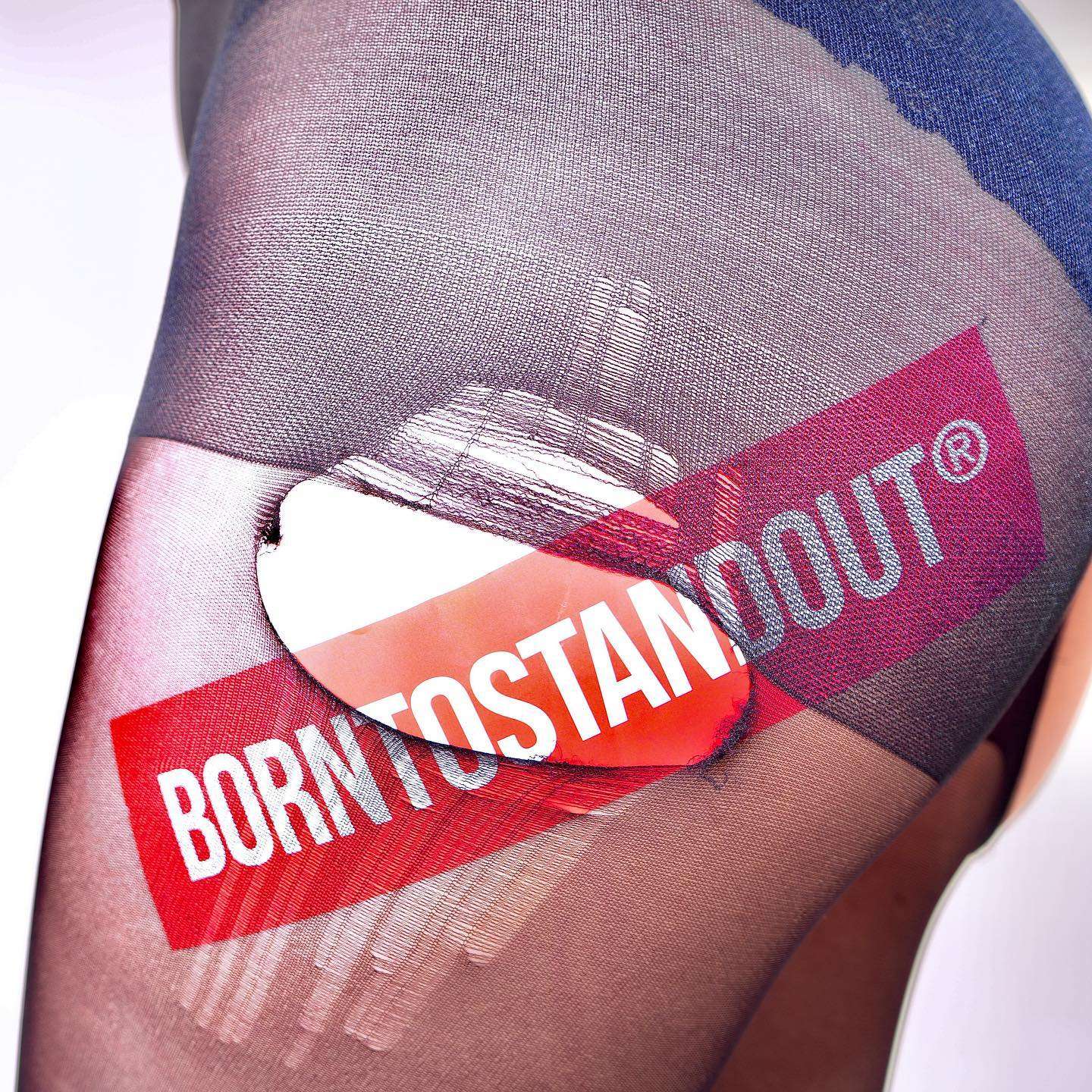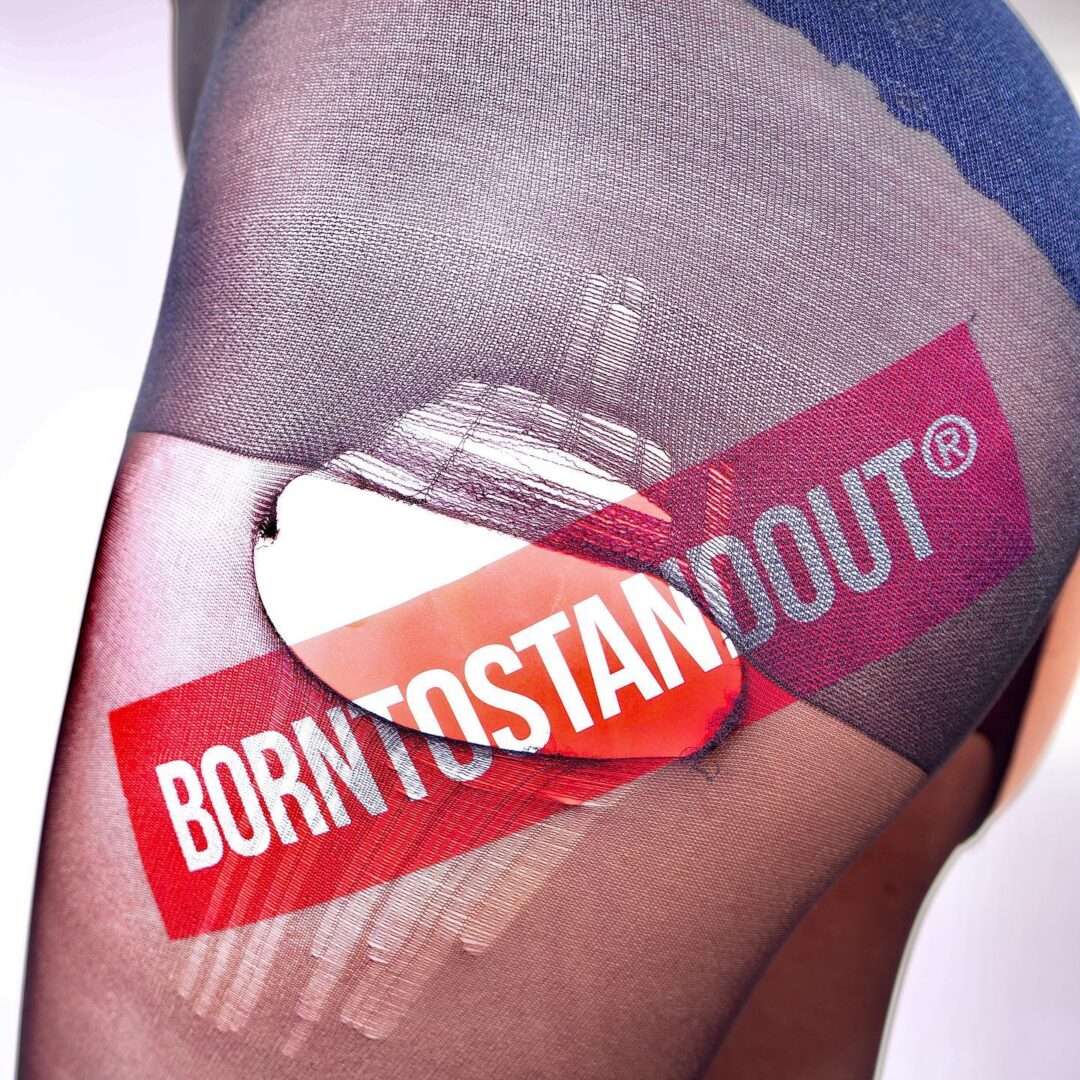 BORNTOSTANDOUT – the name says it all
BTSO is chaos and rebellion, crazy, individual, cheeky, ultra-modern and never boring. And so the fragrances have names like Unholy Oud, Mud, Indecent Cherry, Fig Porn or Sex & Cognac. The visuals do the rest to underscore the brand's philosophy. BORNTOSTANDOUT has created an entire manifesto in which the principles of the Korean niche fragrance brand are set out in twelve points, often peppered with quotes from personalities such as Oscar Wilde, Anna Freud or Martin Lindstrom.
Itaewon Street in Seoul's trendy district of the same name is the birthplace of the BORNTOSTANDOUT brand. The vibrant life of Itaewon, with a variety of international bars, restaurants and pubs, is especially noticeable at night, when countless partygoers flock here to enjoy the atmosphere. This is also where the brand's concept store is located, where founder Jun exhibits and sells his handmade artworks such as porcelain, drawings and also his fragrances.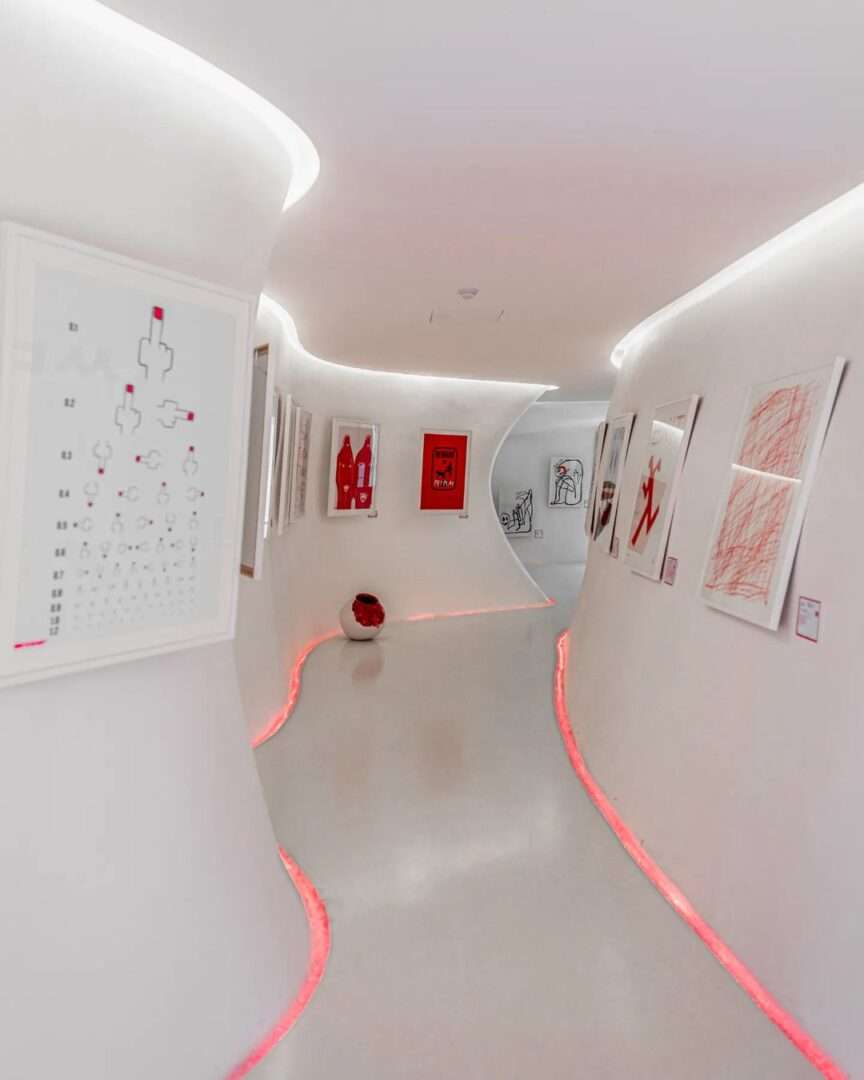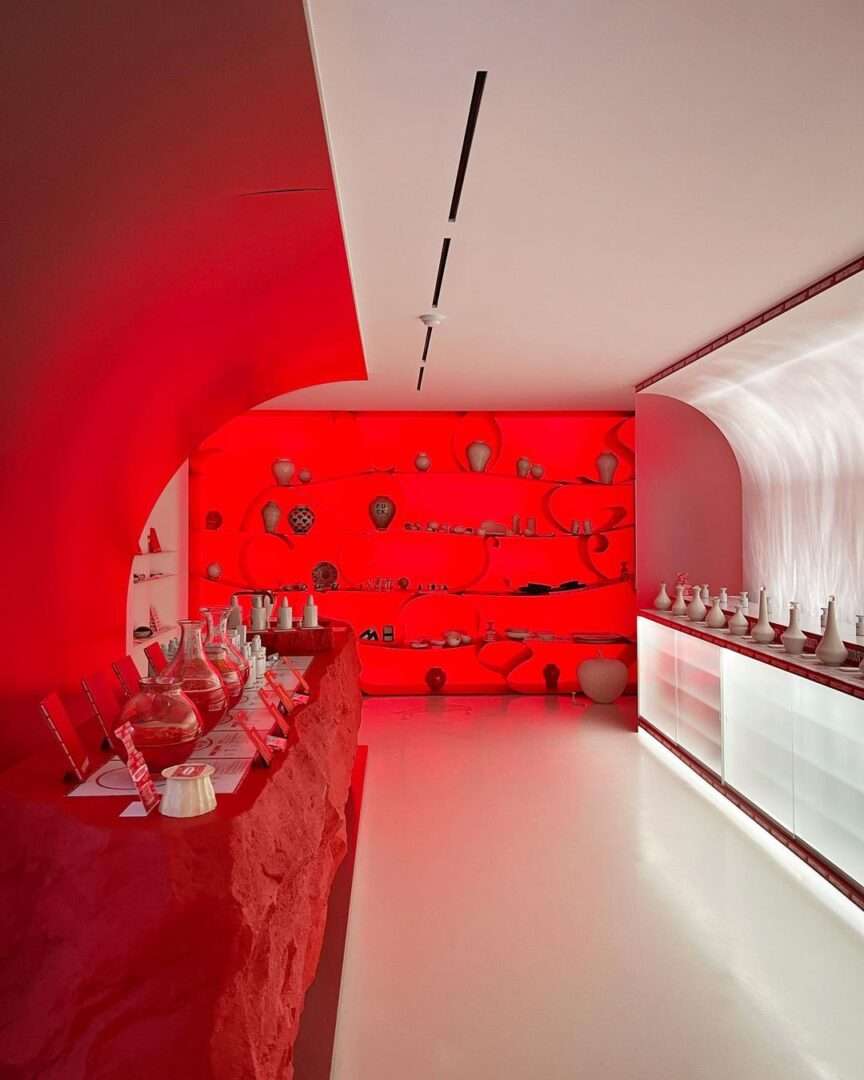 I am currently preparing an interview with the founder of BORNTOSTANDOUT, in which he will give us more information about his brand and the fragrance compositions. Unfortunately, you will have to be patient a little longer, but I will publish it shortly. First, however, I would like to dedicate myself to the fourteen Eaux de Parfum and present them to you here in the Duft-Tagebuch.
Unholy Oud – Sinful agarwood
An oud fragrance may of course not be missing in any collection, and so also BORNTOSTANDOUT serves us an eau de parfum with the noble incense as a protagonist of a special kind. It seems to be a vicious little agarwood, if you can believe the name and visuals. Tablets, dollar bills and some black gunk, possibly oil, and burnt on metal.
The press text revolves – a recurring motif, as will become clear – around interpersonal relationships in sometimes more, sometimes less advanced stages. In the case of Unholy Oud, it seems to be about an acquaintance between an unnamed first-person narrator and a man whom said first-person finds exceedingly attractive.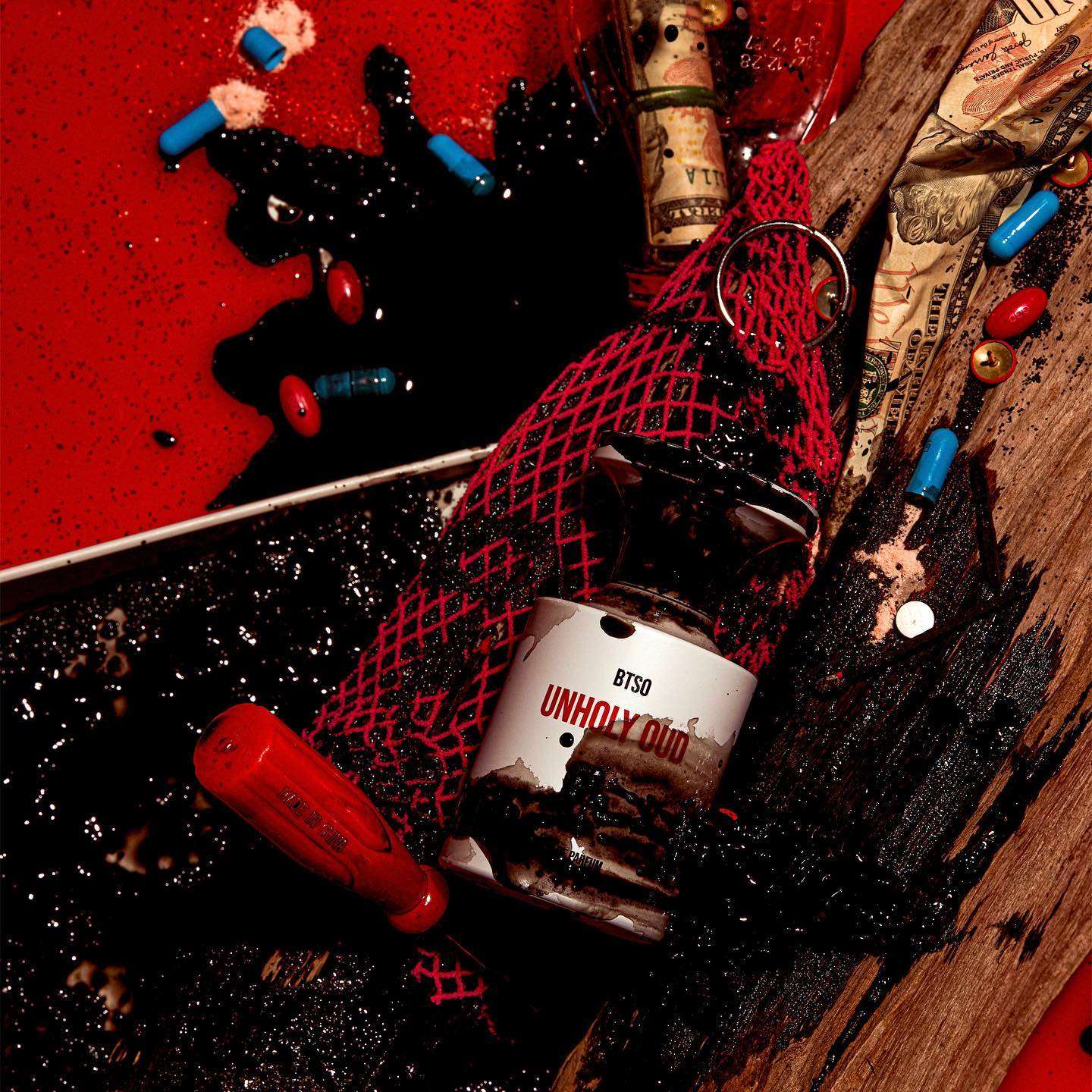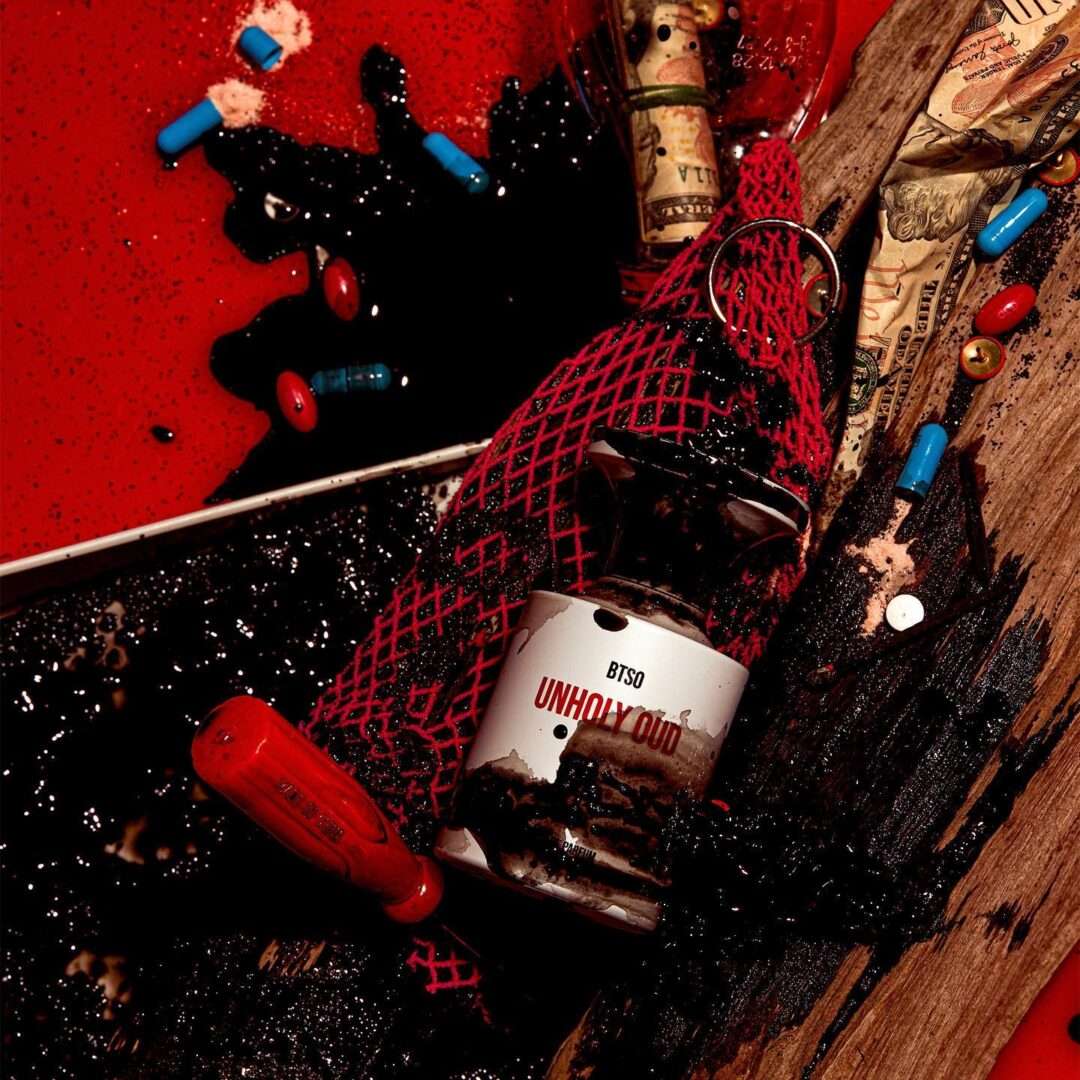 Perfumer Dora Baghriche-Arnaud created the fragrance with the ingredients bergamot, lemon, frankincense, Turkish rose, Bulgarian rose, eaglewood (oud), vanilla, patchouli, tonka bean, sandalwood, rosewood and heliotrope.
How unholy is Unholy Oud by BORNTOSTANDOUT?
Citrusy and cool, Unholy Oud by BORNTOSTANDOUT opens the fragrance course thanks to gentle, not too acidic hesperides and a good dose of incense, which is soon joined by the characteristic smoky-leathery and medicinal notes of oud. The roses exude a delicate floral sweetness, but – fortunately in my eyes – do not evoke a typical oud rose, but are rather used in an underlining function.
The refreshing coolness of citrus is still perceptible at this stage of the fragrance's progression and combines in the most harmonious way with the smoky-woody and resinous nuances of agarwood and incense. Patchouli underscores this with a subtle creamy earthiness, while sandalwood and rosewood gradually add warmth and comfort, accented by a subtle vanilla note.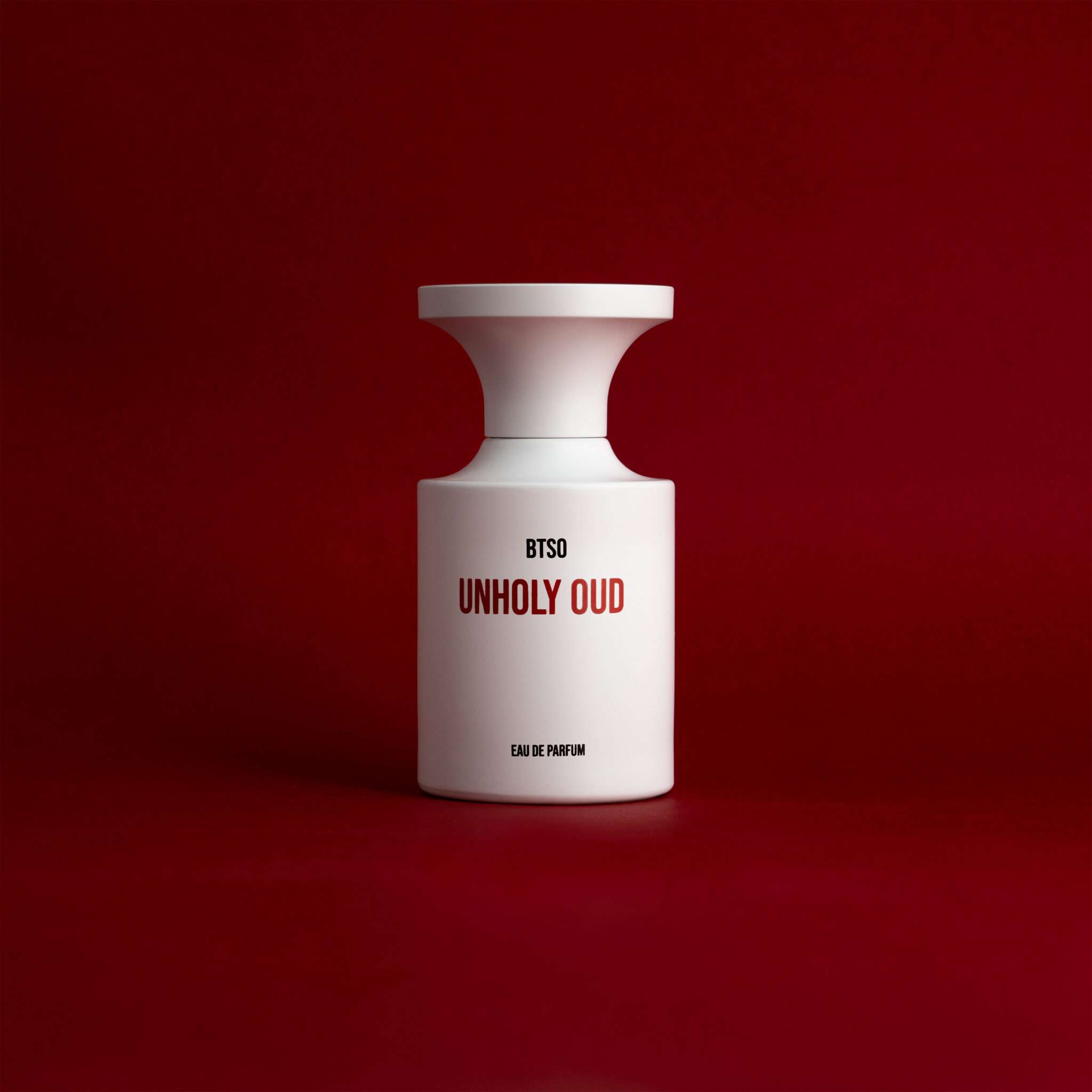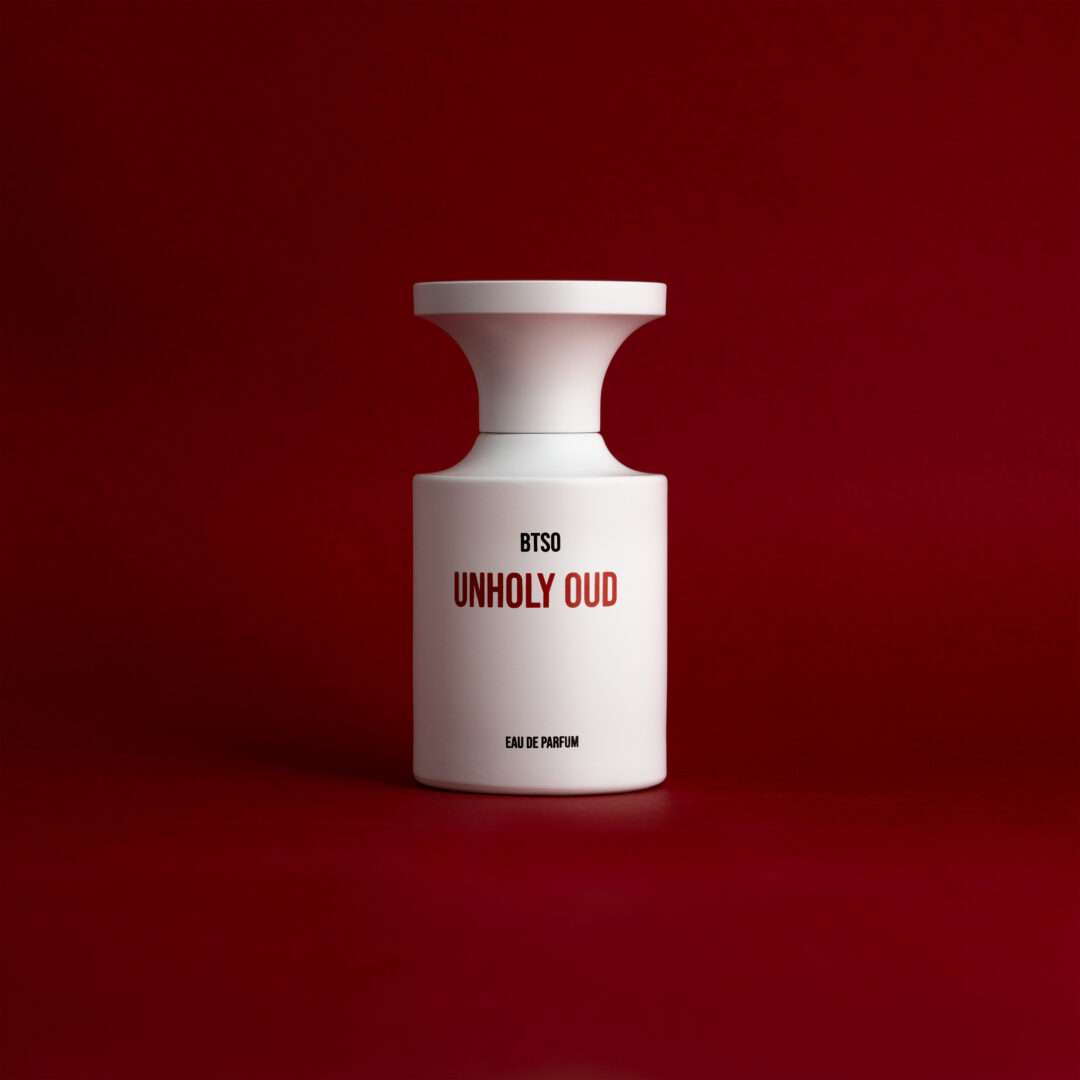 Surprisingly transparent is Unholy Oud, rather restrained, but still present and incredibly modern. A fragrance in which the fascinating notes of agarwood were implemented with cool and citrusy touches, which elicits particularly exciting facets from the leathery-smoky nuances of the incense. Not a classic oud rose despite rose involvement, but rather a creation that reminds me distantly of Initio's Oud for Happiness (review here), in which the agarwood also presented itself unexpectedly bright and citrusy. I personally regard Unholy Oud absolutely suitable for everyday use and I would also wear the eau de parfum to the office without further ado.
NSFW – Not Safe for Work
Behind the abbreviation BTSO stands BORNTOSTANDOUT, but what is hidden behind NSFW, I had to google first. "Not Safe for Work" or else "Not Suitable for Work" are the possible versions of this acronym and are meant to indicate content on websites or social media platforms that it is better not to view while at work – or at least in a public office – because it is not socially acceptable or otherwise inappropriate in that situation.
What do I expect from a creation with such a name? Unsuitable for work … Is the fragrance such that it definitely can not be worn during work? Is he lustful, wicked, erotic? The press release for NSFW tells of a woman who is observed reading a book and notices this unnamed observer and appraises her with an icy stare, which is exceedingly frightening to the observer.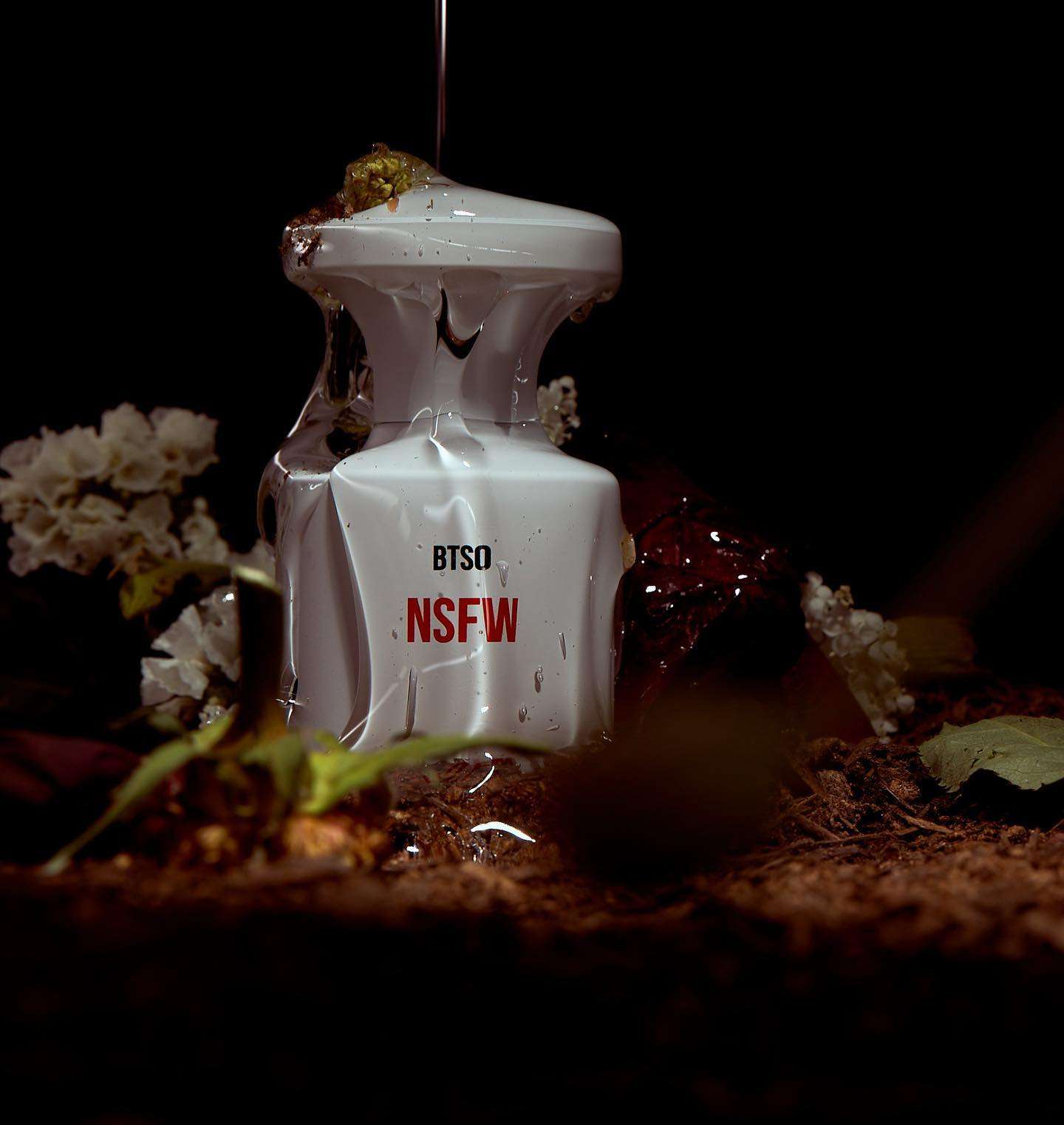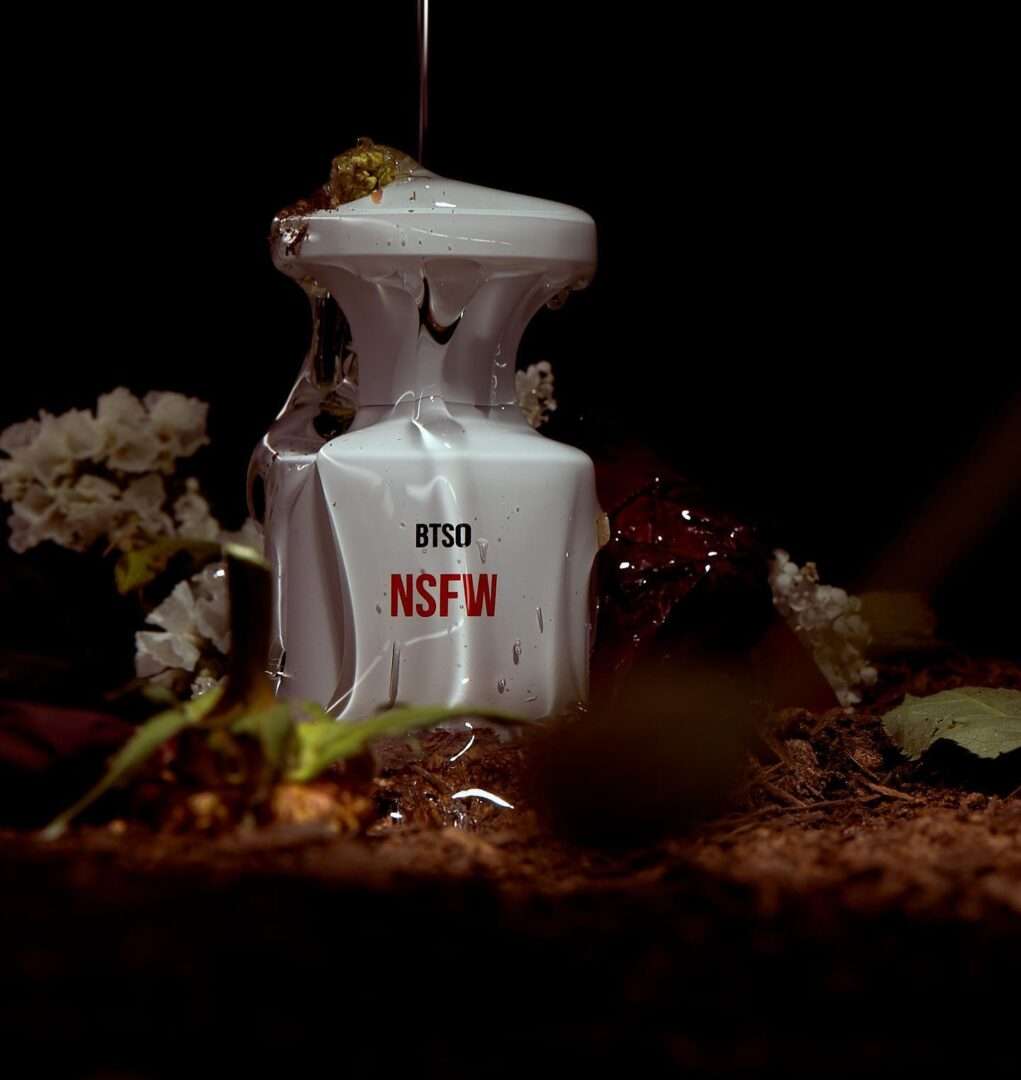 Perfumer Florian Gallo, who created a total of six fragrances for BTSO, was also responsible for NSFW, which he created with the ingredients Bulgarian rose, Turkish rose, May rose, Damask rose, geranium, vanilla, papyrus, benzoin, violet, patchouli and agarwood (oud).
How offensive is NSFW?
Surprisingly bright, radiant and cheerful, NSFW opens with dazzling and exuberant rose notes that oscillate between gentle soapiness, lovely honeyed sweetness and velvety fruity nuances. You can really sniff out how the different types of roses alternate in intensity and differ in character.
A quite unusual and powerful fragrance start, which is gradually joined by softer and powdery notes. Geranium brings a touch of coolness to the creation, while violet gently powders away and patchouli provides a subtle, woody creaminess. Subtly, the agarwood nestles against the much-loved rose, giving it a delicate, medicinal-sounding smokiness. With warm and spicy nuances, the eau de parfum gradually fades.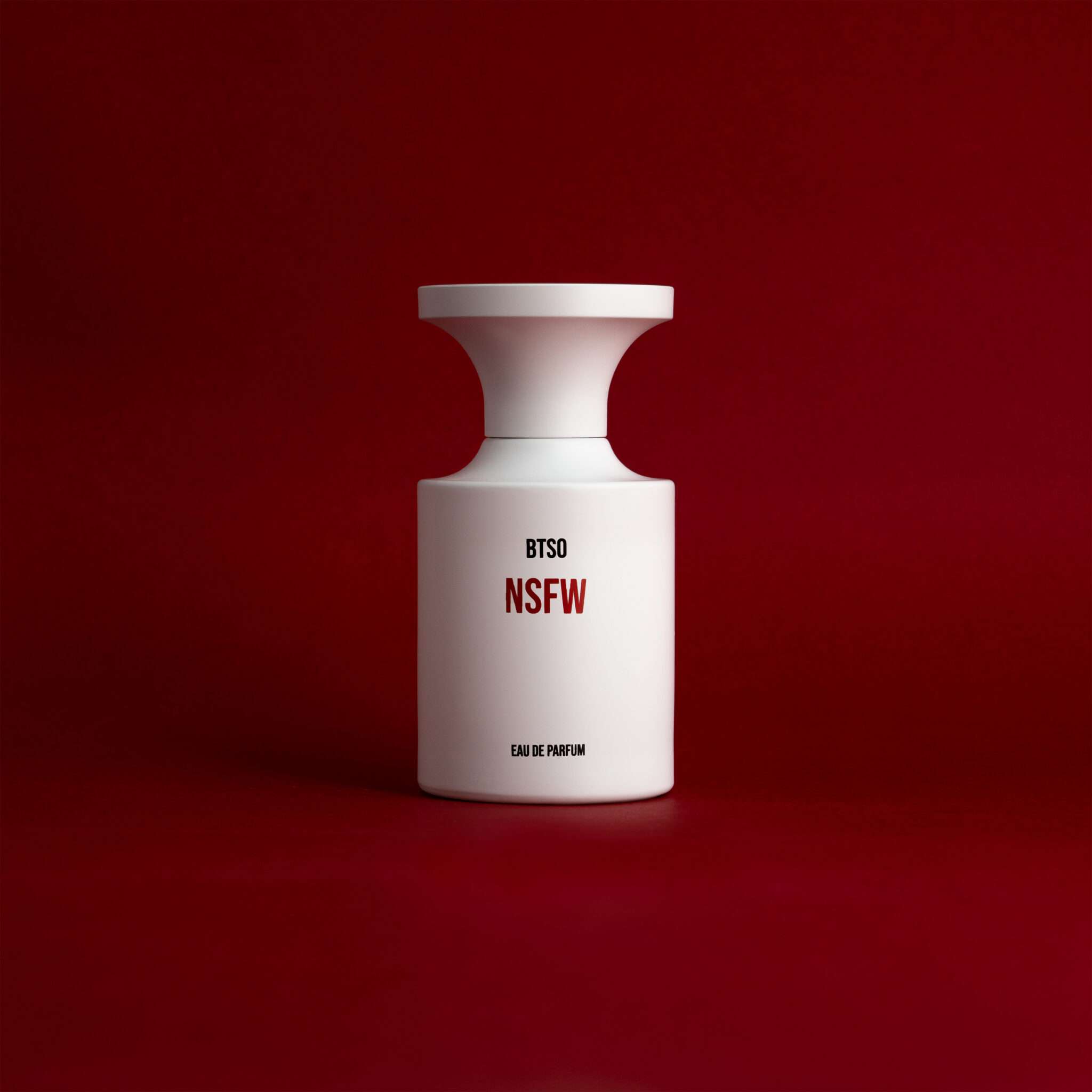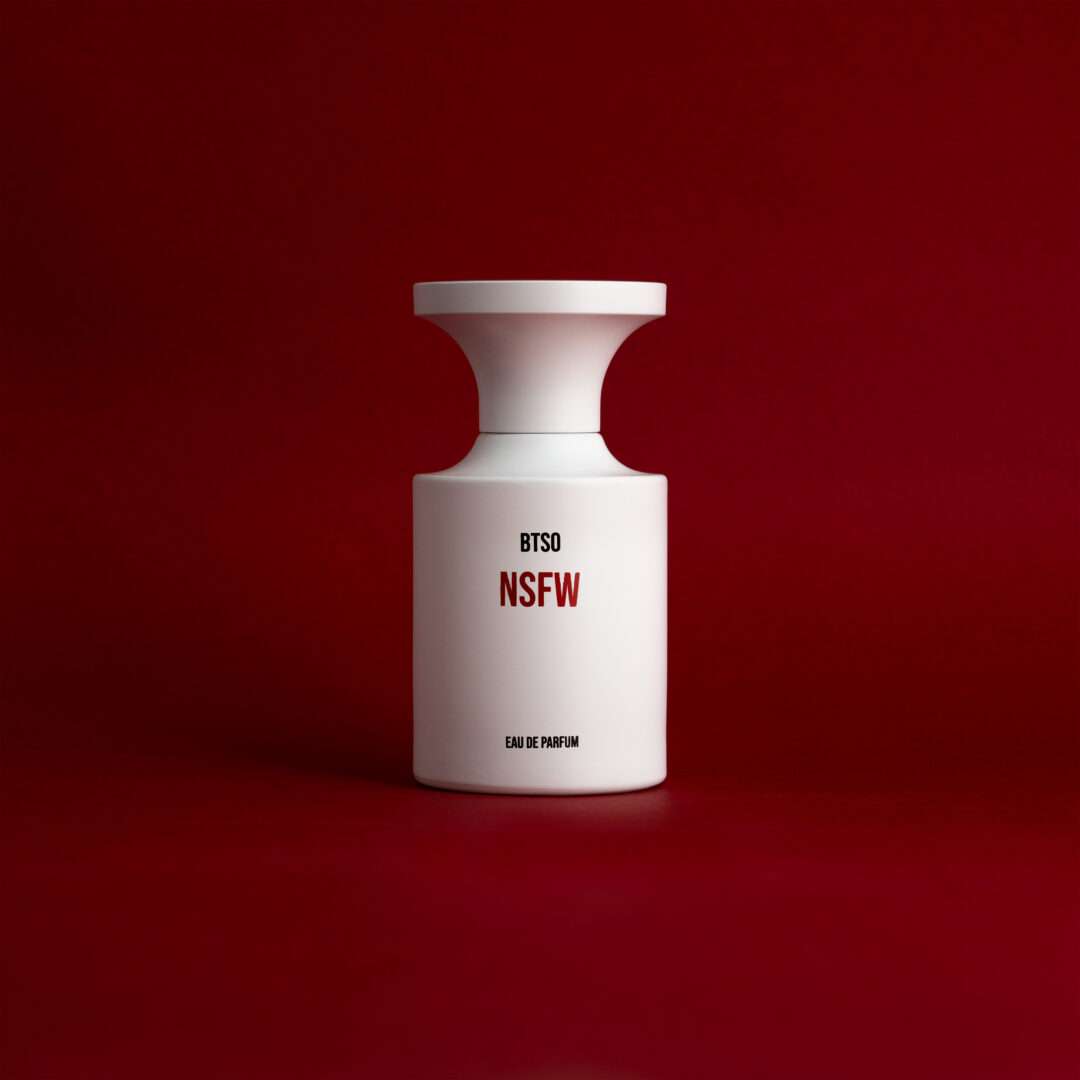 NSFW is absolutely suitable for everyday life and office use in my eyes, even if the name would like to pretend otherwise. A gorgeous and radiant rose scent that should definitely please friends of this type of flower, rounded out by warm, spicy and woody facets, as well as a hint of oud, without turning the fragrance into a classic oud rose. Cheerful, radiant and very adult, NSFW by BORNTOSTANDOUT seems to me. Not a carefree young girl fragrance, but one for a woman who knows what she wants and who has both feet on the ground. I would rather wear the creation in the warmer season, but here completely on a whim. ☺️