Part 2 of our series on BORNTOSTANDOUT and because of the abundance of fragrance compositions, I will also not linger long with preliminary skirmishes, but start directly with the presentation of the first Eau de Parfum Not Vanilla. If you want to read a little background info and my review of Unholy Oud and NSFW, you can do so here.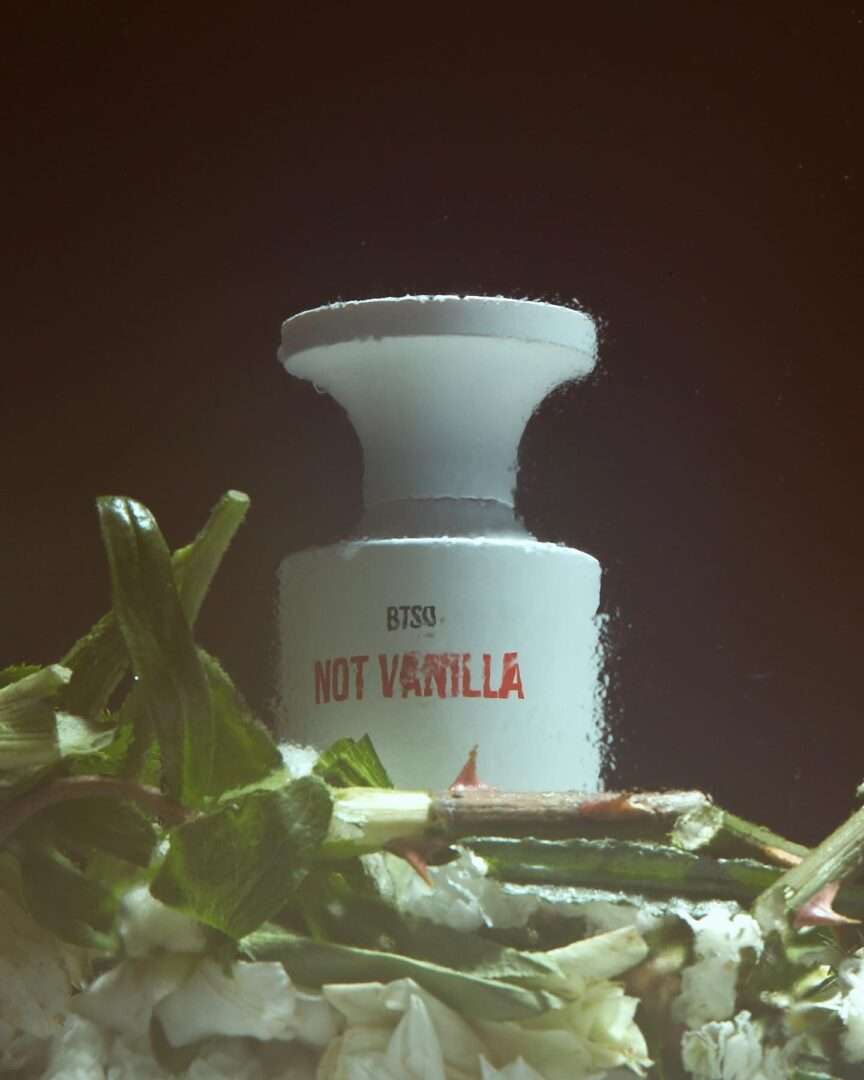 Not Vanilla – Definitely not vanilla
No vanilla, but what else? Are we dealing with a spicy fragrance, an oriental one, or does the name of the eau de parfum lead us on a completely wrong track? Are we perhaps encountering a totally different fragrance character?
The press text of BORNTOSTANDOUT doesn't give us any real clues here either. We are talking about a man who is being stared at by two young ladies from the neighbouring table. And once again, it's about the mysteries of human interaction. The company of that same man, prevents anything further by suggesting a quick departure. You see, that doesn't make us any smarter.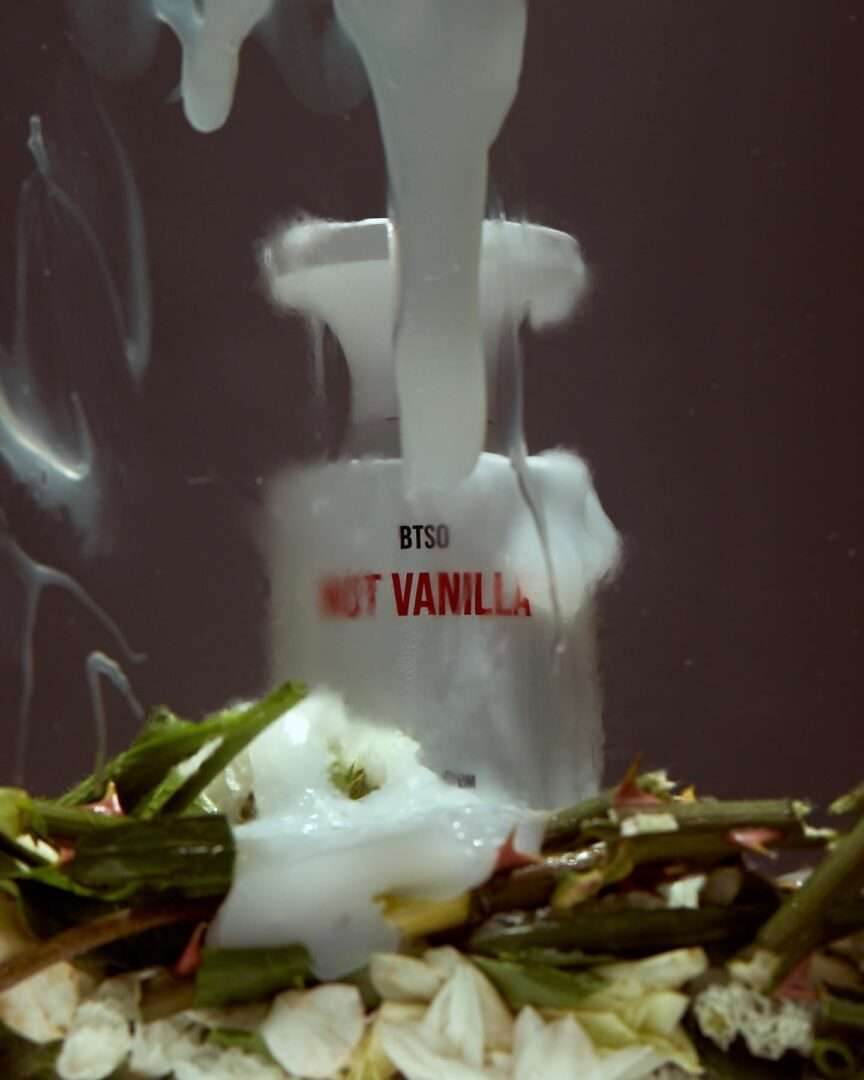 Perfumer Florian Gallo collaborated with Frank Voelkl on Not Vanilla. The name is certainly familiar to most of you. Based in New York, Firmenich perfumer Voelkl has created numerous well-known creations, including for Nomenclature, for Aedes de Venustas, Kilian, etc. For Not Vanilla Gallo and Voelkl chose the fragrance notes bergamot, nutmeg, camphor, violet, vanilla, cedar wood, juniper berries, guaiac wood, gourmand notes, ambroxan, tree lichen, musk and amber.
Not Vanilla, but what else?
Tangy, cool and very sweet notes open Not Vanilla by BORNTOSTANDOUT. Violet brings powdery floral nuances into play quite quickly, which almost seem to get lost in the creamy gourmandness of the creation. From somewhere, I perceive a berry fruitiness that still seems honeyed. Cotton soft ambroxan unites with warm amber and fine powdery musk.
The tangy nuances of the prelude gradually fade, Not Vanilla becomes all the creamier and smoother for it. The composition seems elusive and very complex. The individual olfactory facets are closely interwoven, resulting in a coherent and tightly woven fragrance picture. Still very sweet and creamy-warm, the eau de parfum finally ends.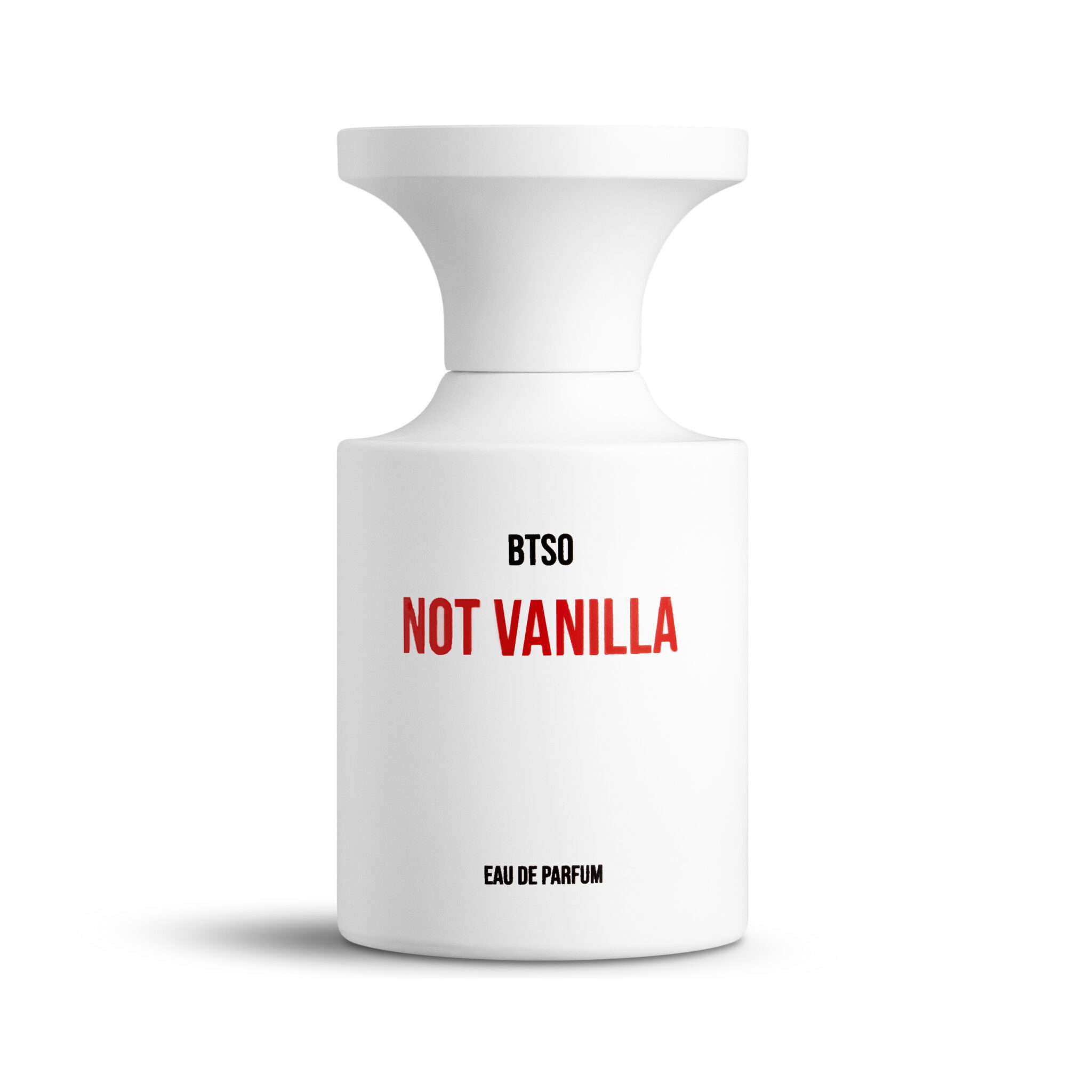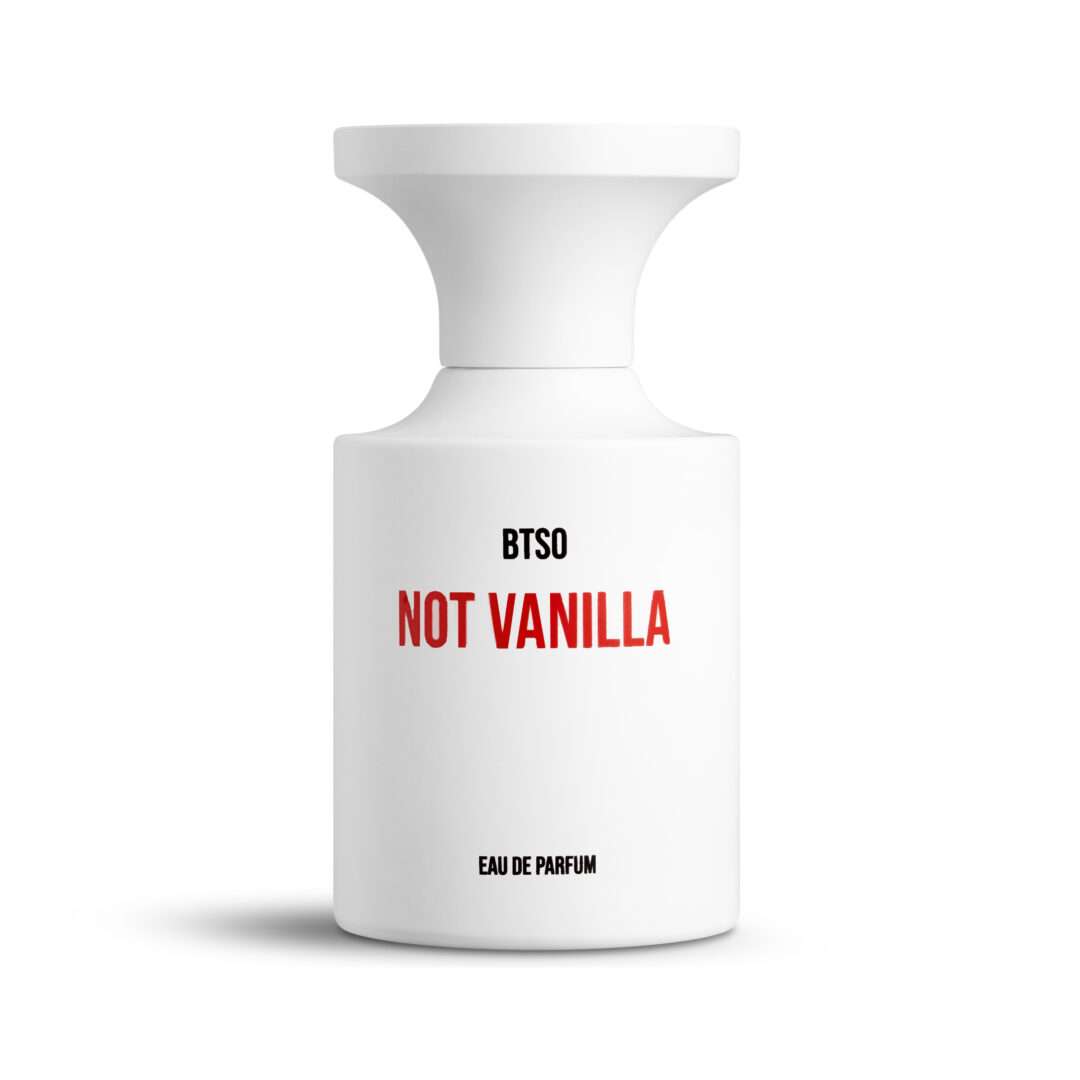 Not Vanilla by BORNTOSTANDOUT is indeed the perfect fragrance for foodies, because the creation is really very sweet, fruity, gourmand and warm and should thus please all who prefer lovely perfumes. Vanilla is listed in the fragrance notes, but I don't really smell it out. The gourmand creaminess in the composition flows around the other ingredients, creating a very dense and inherently round melange that friends of sweet and gourmand creations should love. I would classify the presence of Not Vanilla as medium, the durability as good. A unisex creation that I personally would rather wear on cooler days or in the colder season, and that I would classify as quite suitable for everyday use. ☺️
Naked Neroli – Permissive Neroli
What can you imagine under Naked Neroli by BORNTOSTANDOUT? Aside from that wonderful alliteration – I'm a fan of it – I wonder how naked the blossoms of the bitter orange tree can be. Or are we talking about naked in terms of scent additions, just as people in Germany commonly talk about naked noodles, i.e. "noodles without sauce or anything else"?
The fragrance notes make me immediately forget my last idea. Because we are dealing here with a colourful selection of ingredients from which perfumer Daphné Bugey created the eau de parfum Naked Neroli: bergamot, mandarin, lemon, spearmint, Bulgarian rose, tuberose, neroli, petitgrain, orange blossom, jasmine, basil, musk and guaiac wood.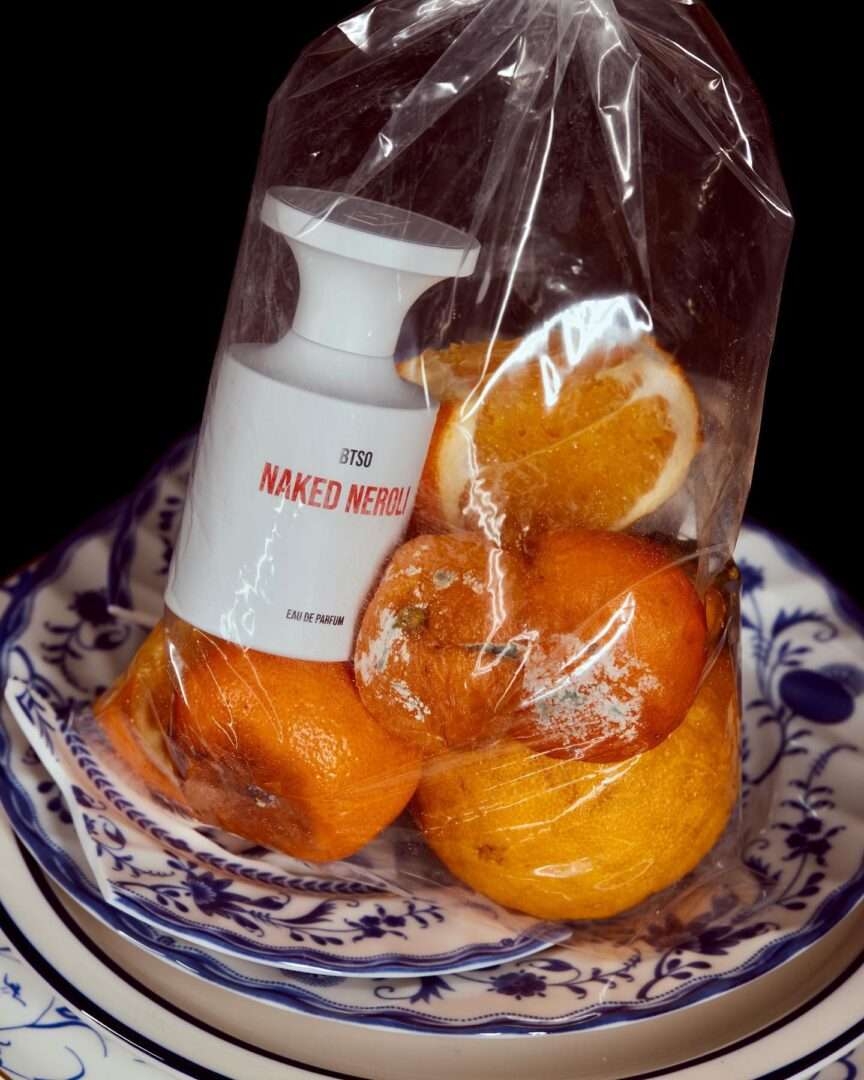 A hot summer day at the seaside, an orange-flavored drink in hand, only to jump into the cool water unclothed the next moment. The press text at least gives us a reason for the nudity and the neroli is also found in the lines of BORNTOSTANDOUT in the form of an orange martini at least to some extent.
Exposed flower
Woohoo, Naked Neroli definitely seems like a fragrant daredevil, naked or not. From the start, I am greeted by a rich, lush and opulent citrus scent, a colourful bouquet, sweet and sour and tangy. Also, clearly perceptible are the orange blossom and neroli, which give the fragrance fruity-creamy and powdery-floral notes. The tuberose provides a greenish touch, which is underlined by the cool accents of spearmint.
The fruity floral nuances show excellent staying power and give the creation a beautiful summer glow, an orange-fruity radiance that is so delightfully Mediterranean and full of life. Jasmine provides Naked Neroli additional creaminess that makes me think of sun lotion before the scent very slowly sinks down onto a fine powdery bed of sandy musk and delicately smoky guaiac wood.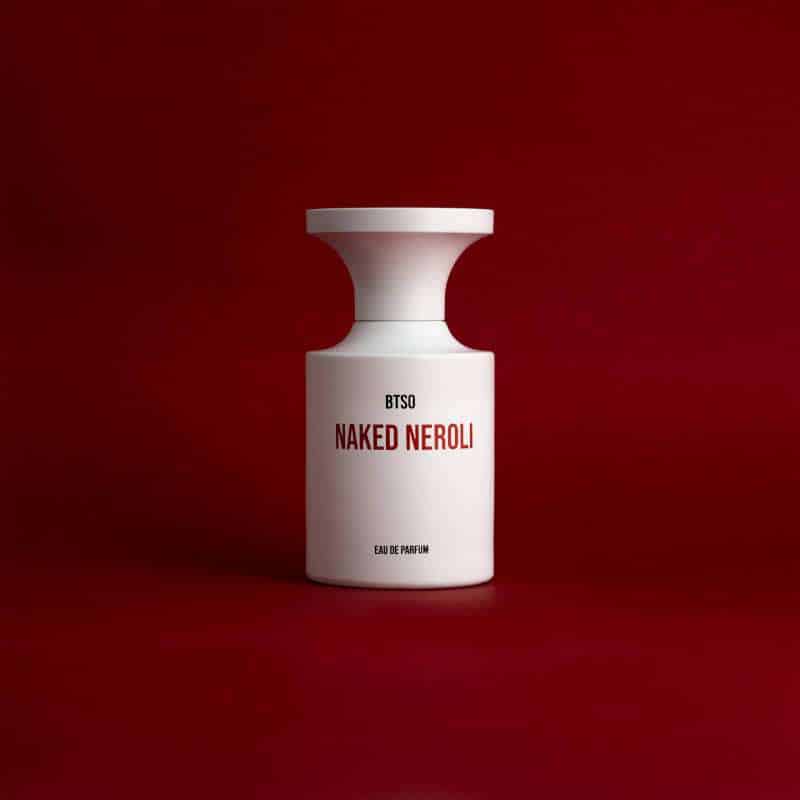 Naked Neroli is a delightful mix of creamy florals with a lush hesperidic note that should appeal to friends of neroli, orange blossom and sunny white flowers. A creation that brings to mind a holiday in Italy, dreamy afternoons in the hammock, the sound of the waves and chirping crickets. A composition with a lot of power, so I would classify the presence as above average, but not room-filling. The durability is excellent. If you are still looking for a creamy fruity and floral good mood fragrance for the warmer season, you should definitely put Naked Neroli on your to-try list. 🍊🧡
Mud – Fragrant mud
To call an eau de parfum Mud, well, that's bold. Mud, who wants to smell like that? Also the picture to the fragrance is irritating at first glance, at second glance you can see the chocolate in which the bottle is rolling, while at the same time a shoe makes itself comfortable on him.
So my strong guess is that we are dealing with a creation that has chocolate in it. Perfumer in this case was Nathalie Lorson, who combined in Mud the fragrance notes of almond, milk, chocolate, Turkish rose, plum, amber, elemi resin, sandalwood and vanilla. It strikes me that BORNTOSTANDOUT seems to have a soft spot for roses, because the queen of flowers has been present in every composition so far.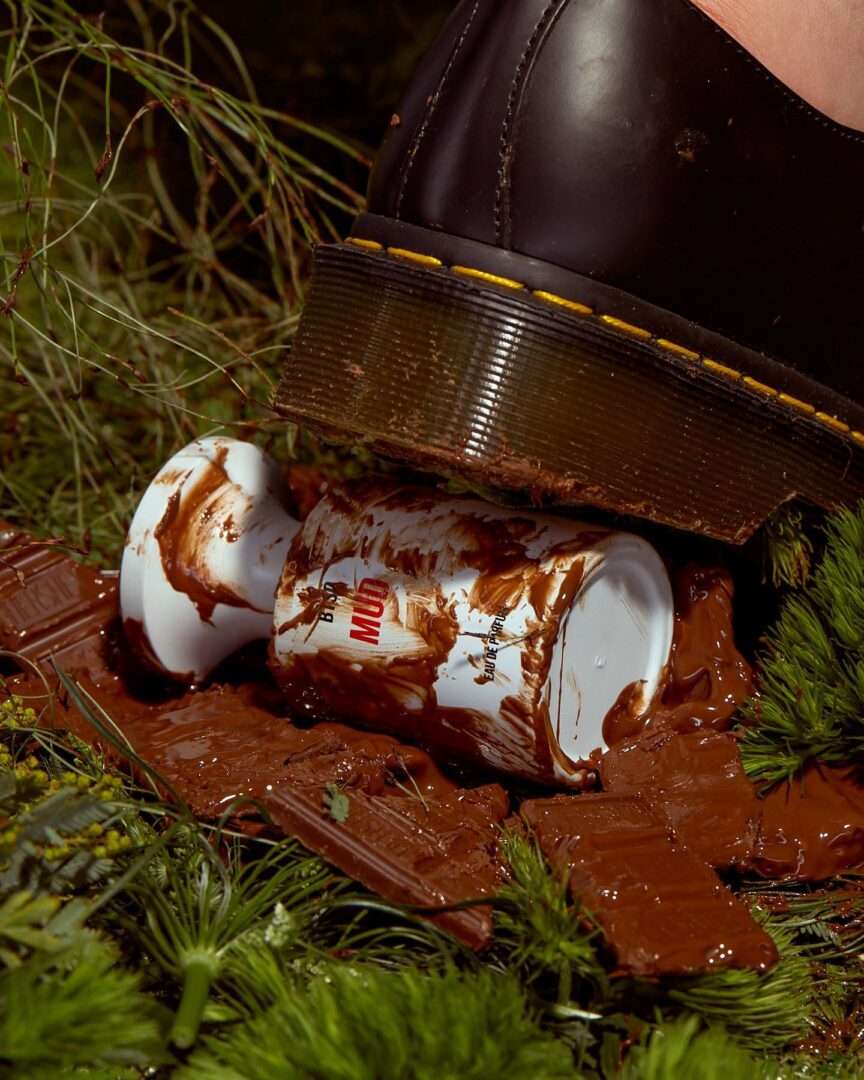 A violent storm softens the ground in the press text. The earth gradually becomes more muddy. When I think of mud puddles, I always automatically think of Peppa Pig, whose whole family loves to indulge in mud puddle hopping. However, the Korean brand is of course not dedicated to a hopping pig family, but once again thematizes the relationship between two people. Here in the form of a separation, which is remembered, due to the olfactory mixture induced by the storm.
How does Mud by BORNTOSTANDOUT smell?
Spicy and woody nuances meet roasted almonds and bittersweet chocolate. Mud is exciting and multi-faceted from the first sniff, and always seems to break new ground. The sandalwood brings balsamic warmth to the creation, while amber provides leathery accents. Don't I also sense an anise-like coolness here?
Is there sweet wood involved here, evoking licorice nuances? Mud is definitely an idiosyncratic fragrance, albeit a very transparent and rather understated one. Woody and spicy-warm, dark green and mossy, the eau de parfum appears in the further course, underpinned by gentle and creamy notes.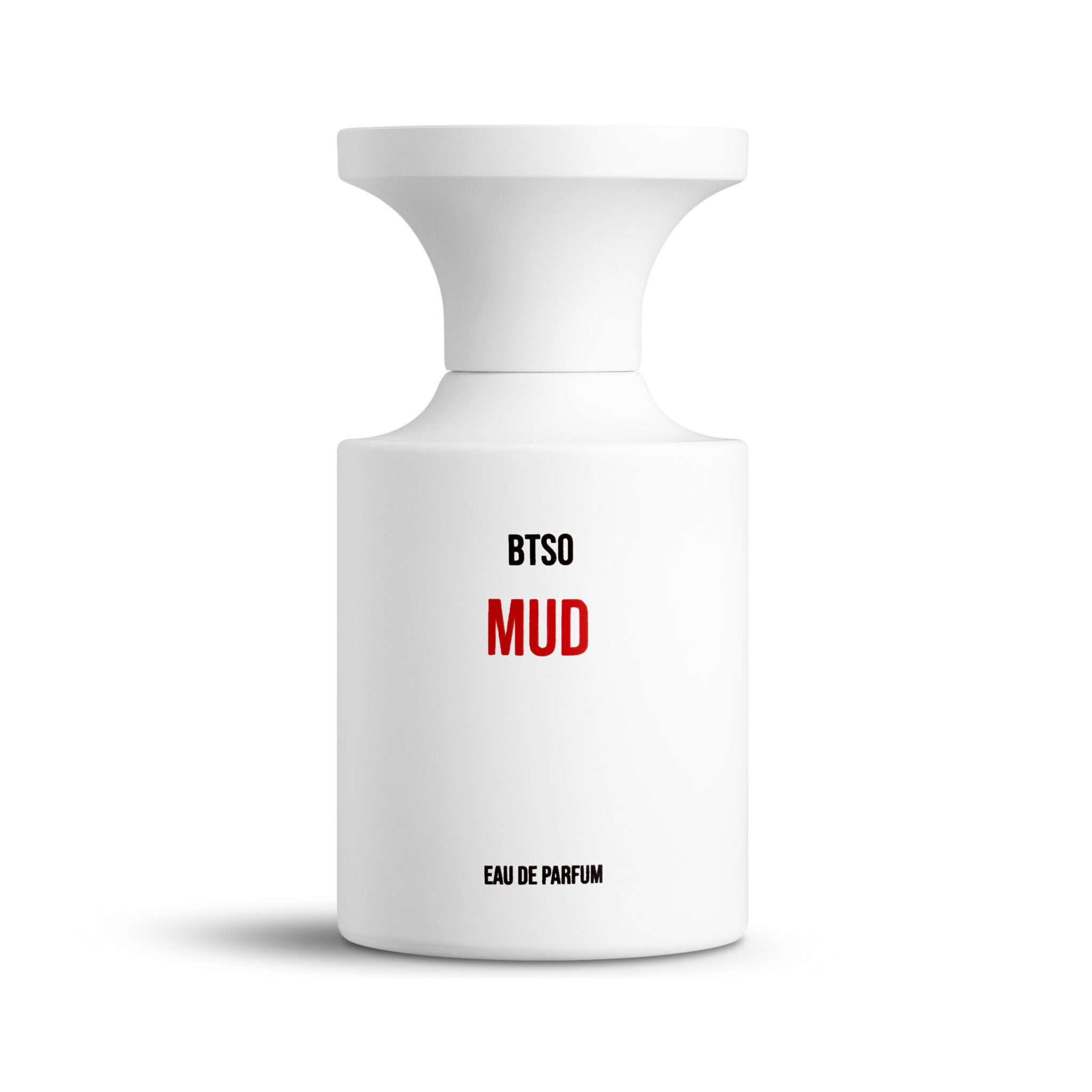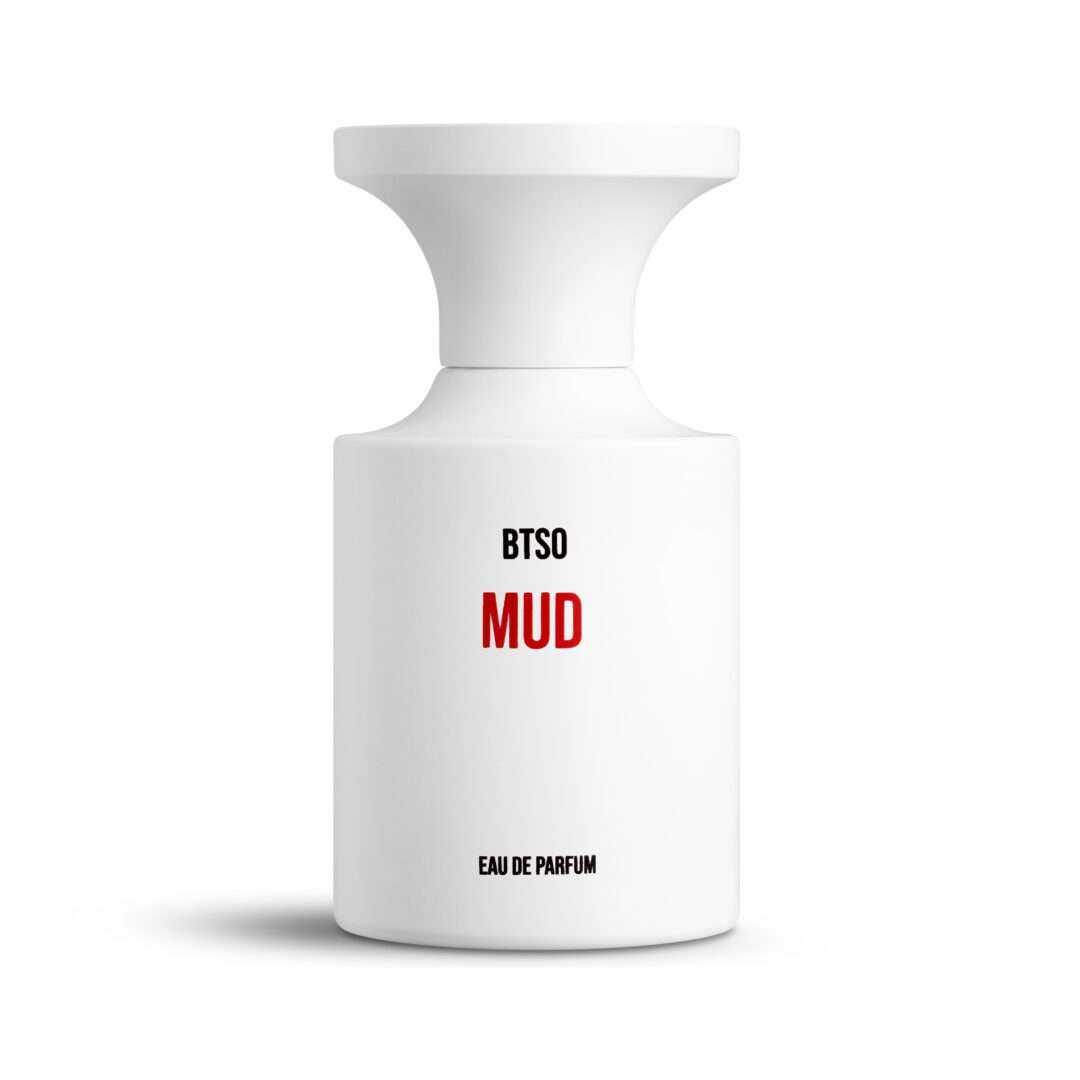 For me, Mud is a spicy and ambery-woody scent that is hard to put into words. Creamy, peppery, cool, greenish, soapy, but also warm, smooth and soft like absorbent cotton. Of rather lighter to medium presence and endowed with medium longevity, Mud is now not the chocolate bomb I expected based on the picture, but all the more interesting for it. Absolutely suitable for everyday life and office and a creation that I would wear in any season and weather. ☺️