With Manhattan and Taif Aoud Parfum we are imaginary guests at the London luxury brand Roja Parfumswhich first takes us to the Big Apple in New York with its two fragrances and then olfactorically presents us a bouquet of the Saudi Arabian Taif Rose and the southern French Rose de Mai.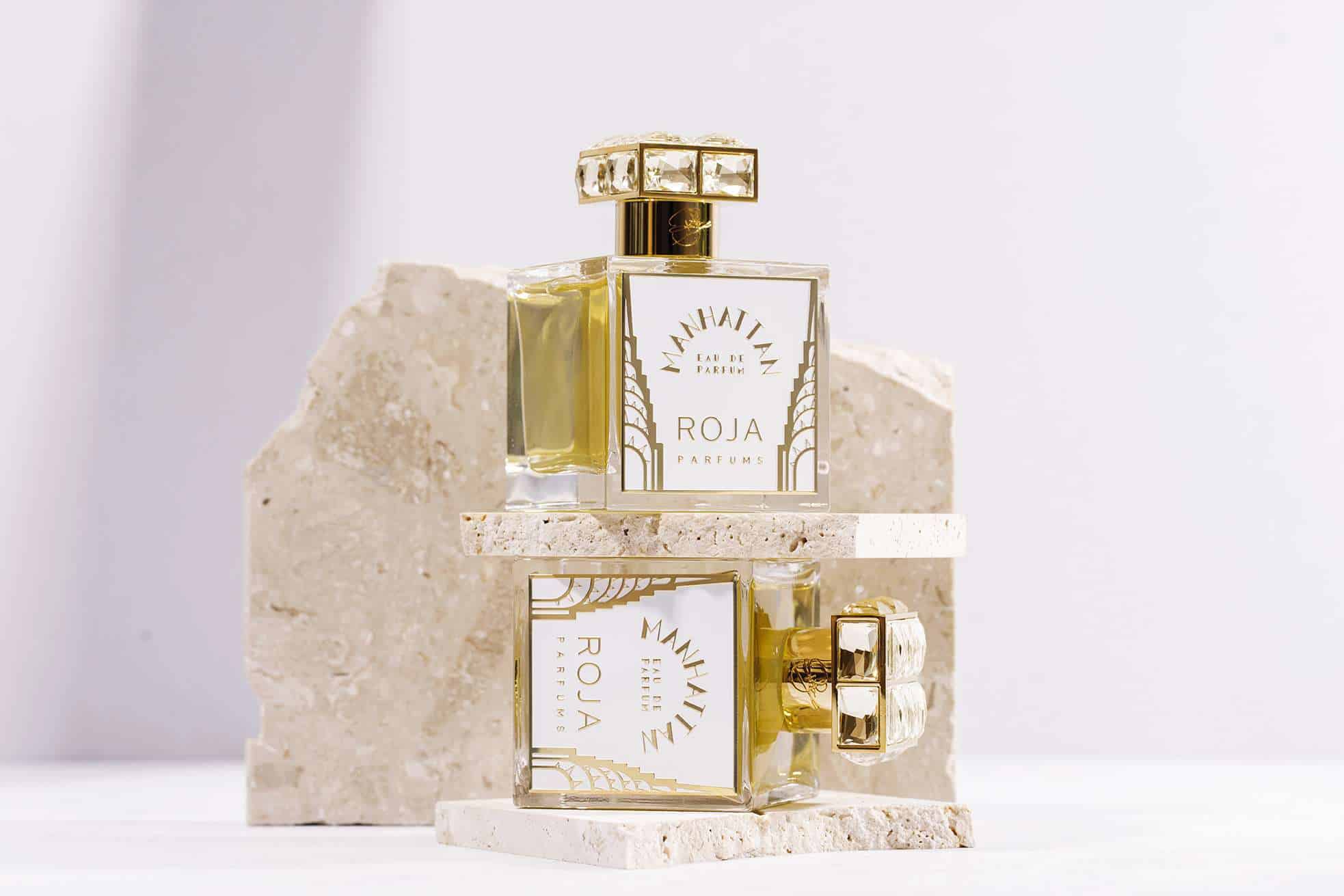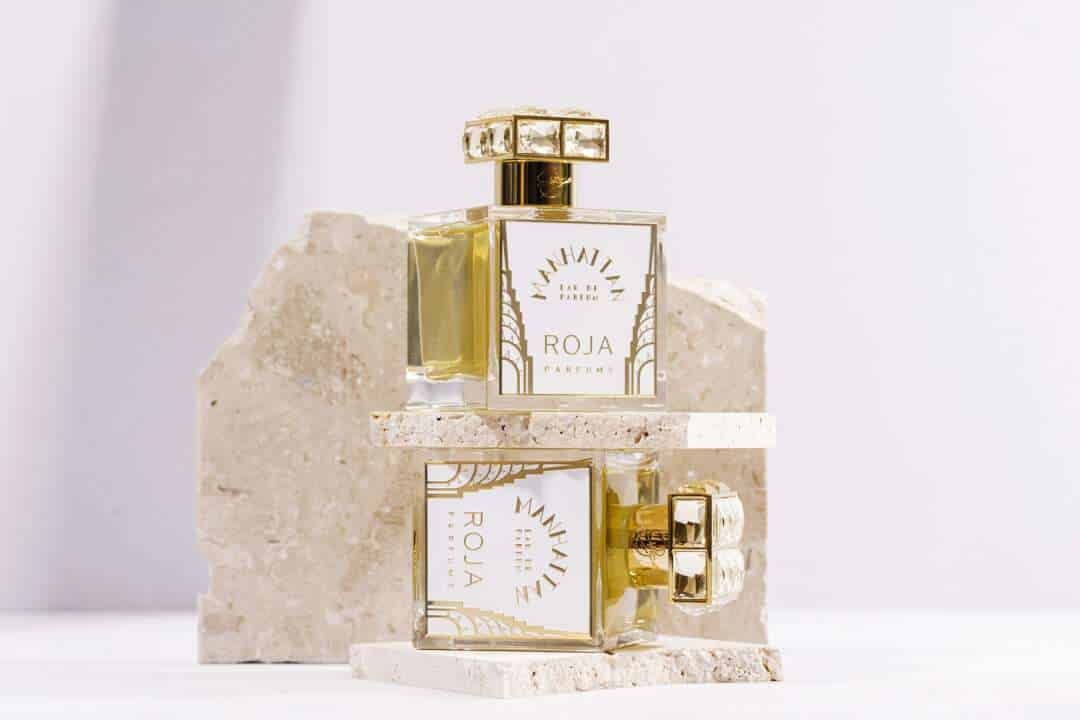 Roja Parfums stands for excellent fragrances, precious ingredients, passionate and intoxicating compositions and pure luxury. Created by brand owner and perfumer Roja Dove, who has already completely convinced me with his creation Apex last summer (read here). And so I'm excited to see what may await me in today's fragrances.
Manhattan – Sleepless City
Even Frank Sinatra sang about New York as the city that never sleeps. Even though Manhattan is of course not New York alone, the narrow island surrounded by the Hudson and East River stands for the American east coast metropolis like hardly any other. Skyscraper canyons can be found here as well as cute terraced housing estates. Colourful city bustle, culture, sights, chaotic traffic and crowds on the one hand, on the other hand also quiet, tranquil neighbourhoods and the famous Central Park as an oasis of relaxation and deceleration.
On this small island of iron and cement, Manhattan can only spread upwards. A visible symbol of aspiration and hope. Despite the noisy and gritty street grid of Manhattan, there is a sense of belonging to something cosmopolitan, powerful and unique. An energy that takes root in you. This NYC inspired fragrance evokes that incomparable feeling. At night, the buildings shimmer vertically against the dark sky. In the morning, the sun rises over Manhattan and illuminates the city that never sleeps.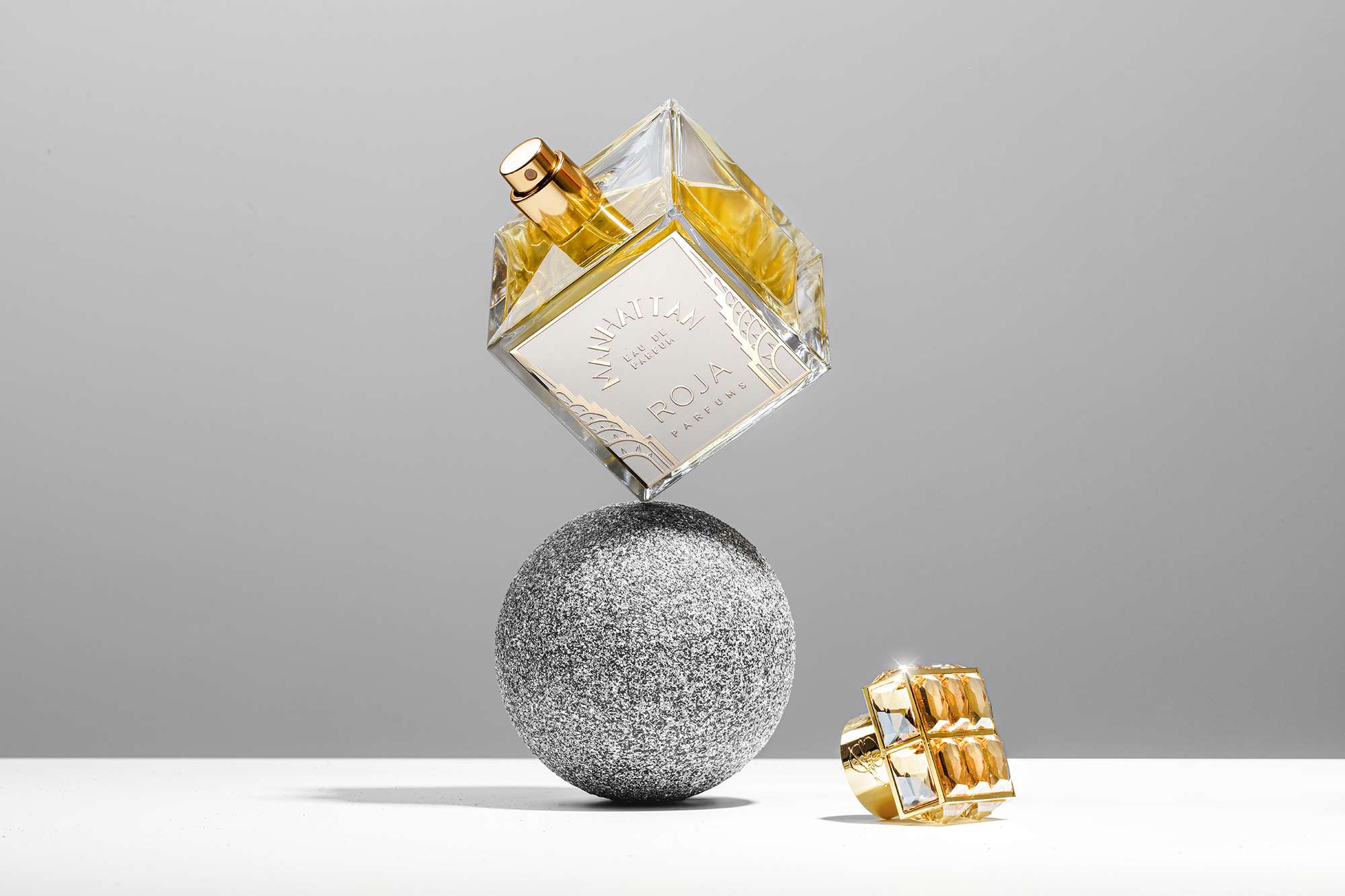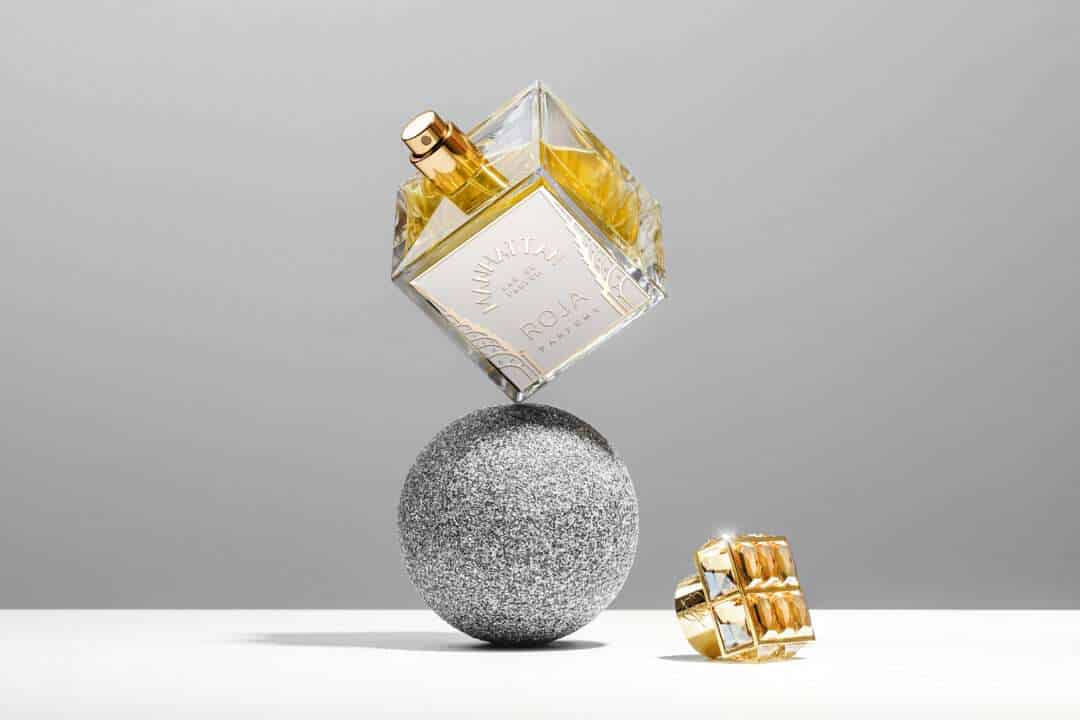 Roja Dove used for his Manhattan homage the fragrance notes bergamot, lavender, basil, May rose, jasmine, heliotrope, violet, coconut, ginger, pink pepper, cinnamon, clove, patchouli, oakmoss, tobacco, vetiver, cedarwood, pine, benzoin resin, vanilla and musk. As usual, with ingredients is not spared in the house of Roja Parfums, we already know that ☺.
Manhattan – Eau de Parfum
Manhattan starts the fragrance with a sweet hesperid freshness. The bergamot is surprisingly unherbaceous and is accompanied from the start by lovely powdery and velvety floral nuances that keep its otherwise rather greenish citrus tanginess very much in check. Jasmine and coconut give the creation a milky creaminess, while violet and the intense and sweet vanilla notes of heliotrope provide soft powdery facets.
Spicy nuances blend beautifully into the overall olfactory picture and set exciting accents, without individual spices being sniffable here. Most likely, I think I perceive the cinnamon, but the scent is very tightly woven and dense. Tobacco gives the creation from the house of Roja Parfums a radiant and honeyed depth that harmonizes beautifully with the creamy woody earthiness of patchouli, vetiver and oakmoss. Still very sweet and powdery, Manhattan finally finishes with clean cedar and gourmand benzo resin.
Manhattan by Roja Parfums is a sweet and spicy floral composition with a soft citrusy opening and powdery creamy fragrance character. Even though the exact reference to Manhattan is honestly not quite clear to me, this does not detract from the beauty and grace of this eau de parfum. It is a spring-summer and transparent creation that is very elegant, very feminine and thoroughly beguiling. Perfect for those who are still looking for a new fragrance for the warmer season that can be worn on any occasion. Simply beautiful! ❤
Taif Aoud Perfume – Arabian Rose
A real top-class awaits us with Taif Aoud perfume from Roja Parfums. In terms of price, the creations of the London luxury label are generally located in the upper segment and Taif Aoud stands out here again especially. In the perfume is found – among numerous other noble ingredients – an exceptionally precious raw material: the oil of the Arabian Taif rose.
The rose is cultivated in western Saudi Arabia, near the city of Taif. It grows in the mountains at an altitude of over 2000 meters and is harvested by hand at flowering time in April. "It takes about 40,000 flowers to extract 10 grams of perfume oil worth about €1200," as the press release tells us. An extremely precious flower oil, therefore, with which we are dealing here.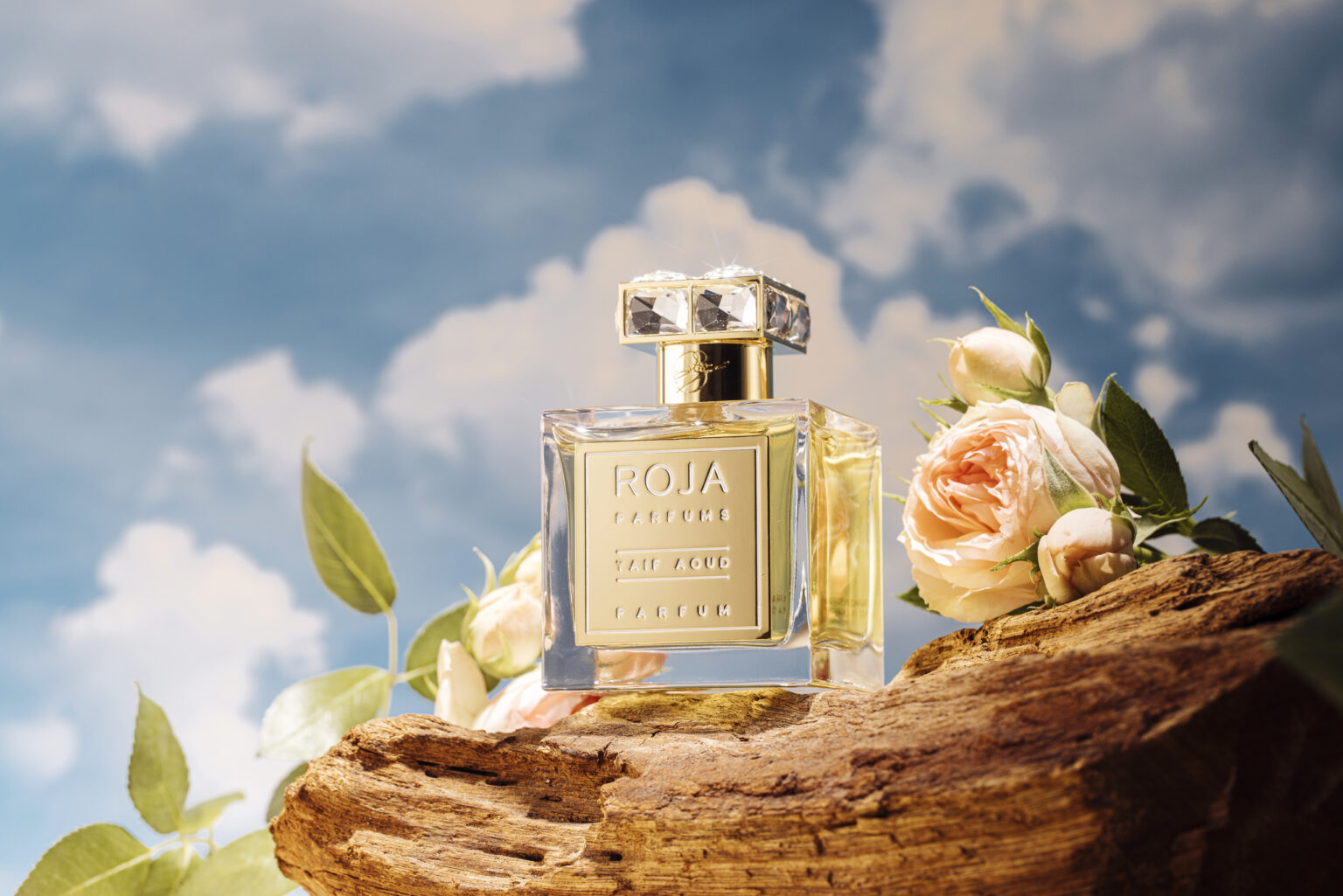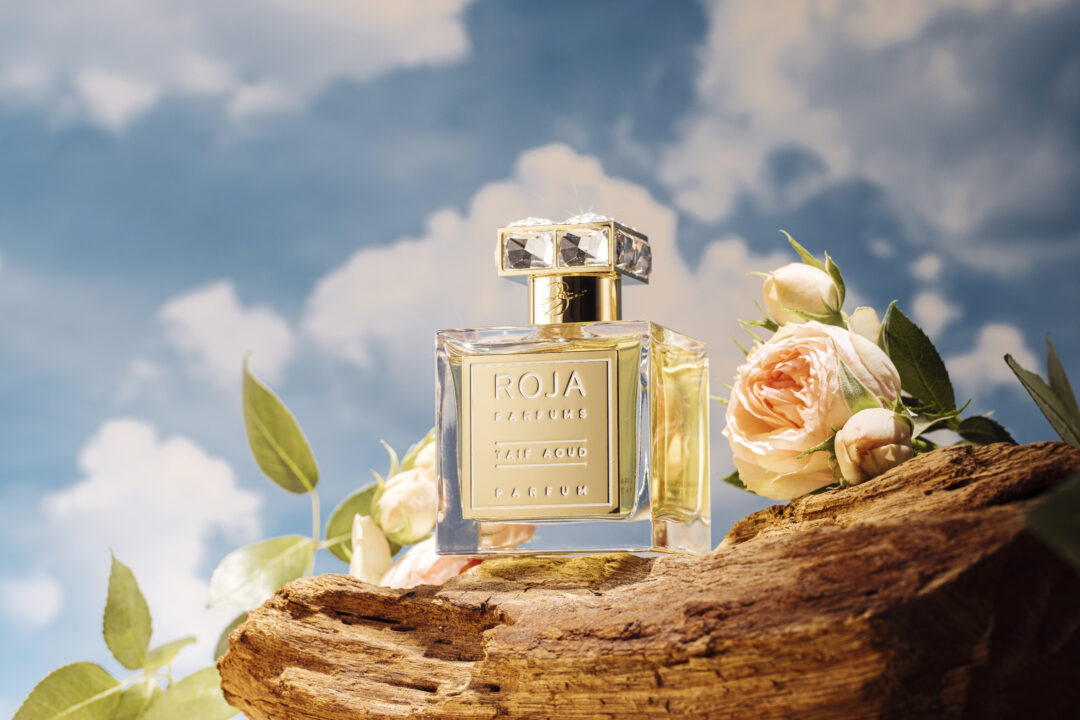 Roja Dove combined in Taif Aoud perfume the exquisite Taif rose with the ingredients aldehydes, bergamot, geranium, May rose, ylang-ylang, clove, black currant, jasmine, patchouli, agarwood (oud), benzoin resin, vanilla, incense, labdanum (cistus ) and musk.
Taif rose meets agarwood
Very noble and elegant Taif Aoud Parfum shows from the beginning. A mature and sophisticated rose is at the center of this creation, initially underpinned by a subtle hesperidic freshness and fruity aldehydes, soon joined by the minty rose coolness of geranium. The rose is lucid and radiant, yet profound and glamorous. It lacks any sweetness, any soapiness and also that girly lightheartedness known from other rose oils. The rose in Taif Aoud Parfum is definitely of a somewhat more serious nature, thoughtful and very calm.
It acts thoughtfully, skilfully nuanced by dark currant and its favourite fragrance companion, agarwood. Its subtle smoky and medicinal notes are so tightly interwoven with the noble flower from Taif that they seem to be one. Frankincense underscores the subtle facets of the oud with its characteristic smoky coolness, while jasmine and patchouli provide a delicate and earthy creaminess.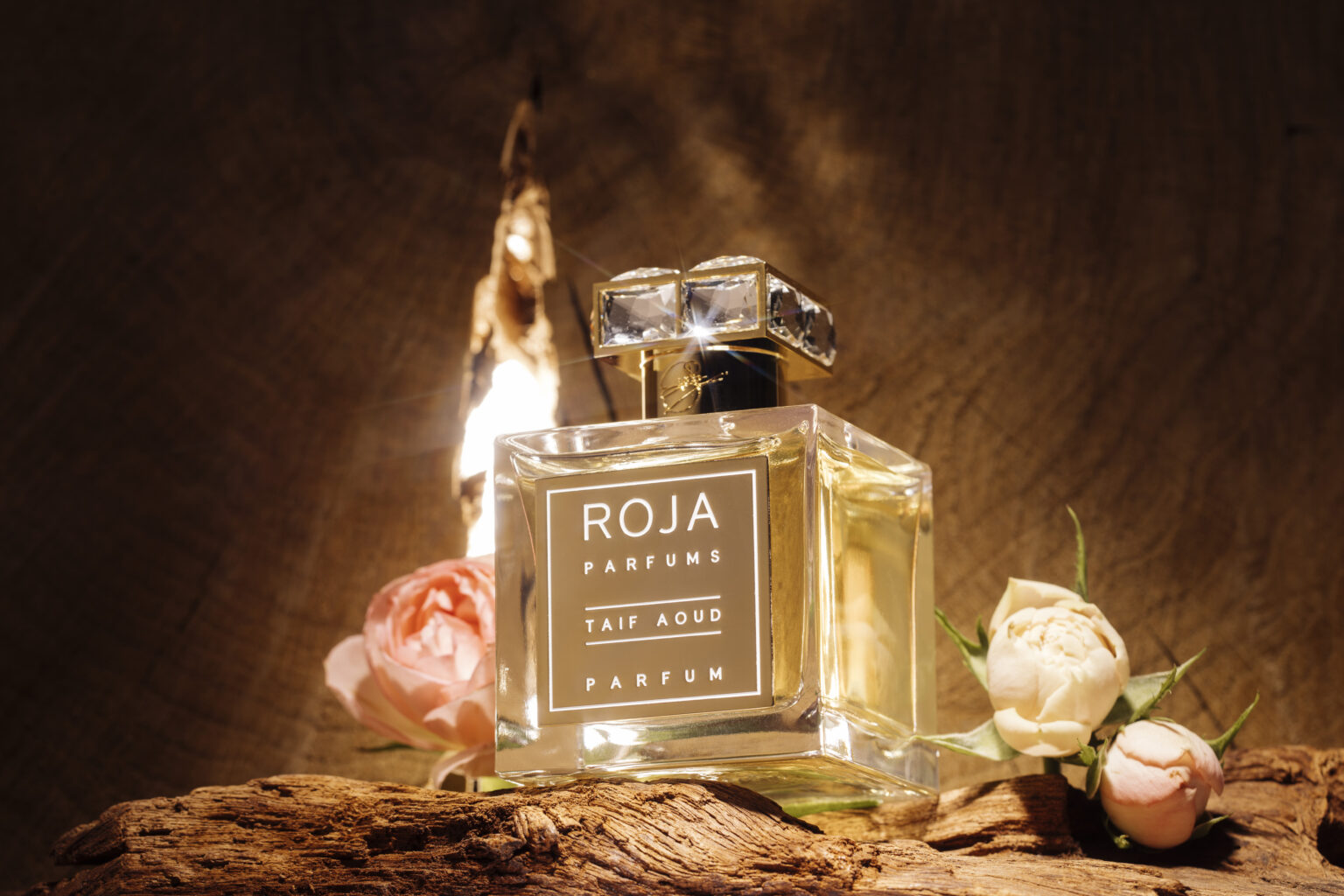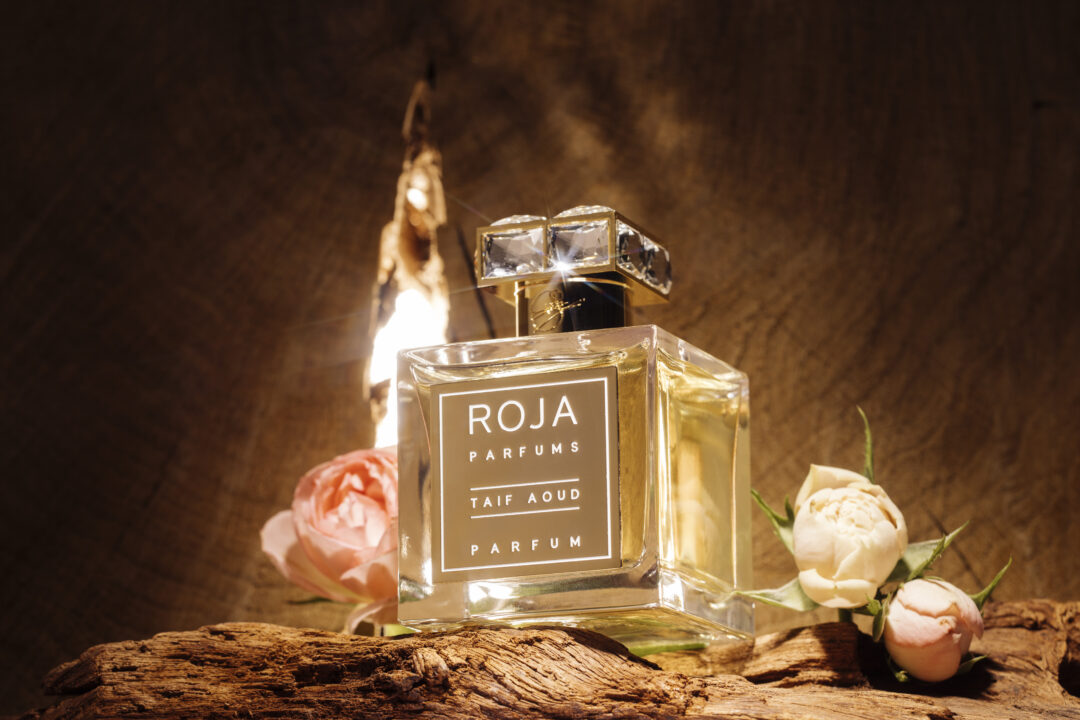 Taif Aoud Parfum by Roja Parfums is an oud rose in a class of its own. An incredibly harmonious, balanced and elegant composition, present yet transparent, very noble, stylish, classic, luxurious and gorgeous. You can tell I'm excited! In my eyes, a unisex fragrance that fits perfectly in all walks of life and every season, but I would rather wear it to go out in the evening than to the office. Because Taif Aoud is already something special, something extravagant and that should be worn on special occasions. An absolute must-try for friends of oud roses and for everyone else, too. 😉❤