Apex by Roja Parfums is another fragrance that flickered at me various times in the last few weeks in on various social media channels. The dark green, striking bottle with the animalistic and primal-looking marketing material fascinated me, and so I didn't have to think long when the sample from Bruchsal landed on my desk. Apex, I must sniff, and I must share my insights with you.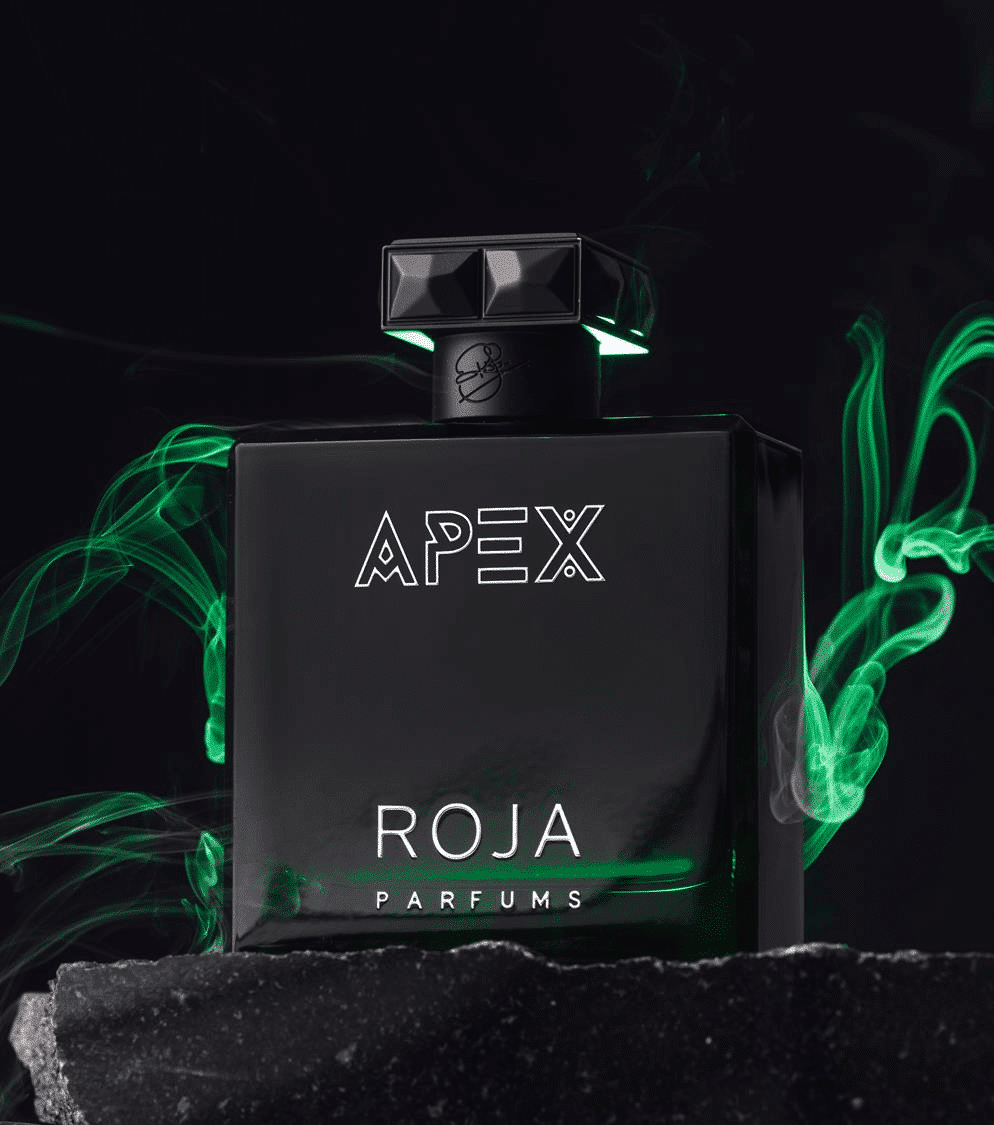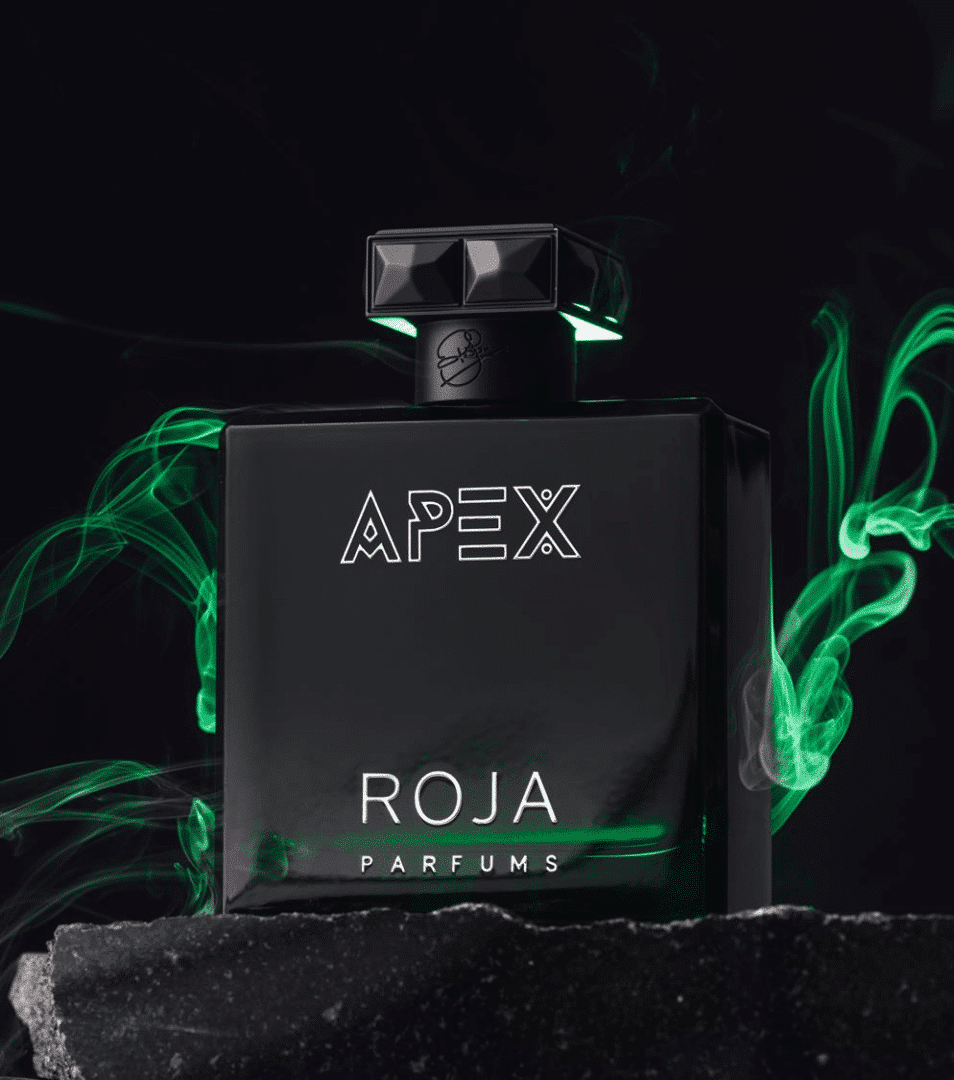 London luxury label – Roja Parfums
Roja perfumes are now almost ten years in the assortment of Aus Liebe zum Duft and thus can be found various German reviews of earlier creations of the brand around the charismatic founder Roja Dove, who actually initially aimed for a completely different field professionally, but then fell for the beautiful fragrances and eventually learned and worked at Guerlain. London's posh department store Harrod's is his headquarter. On the sixth floor of the house – in the so-called Salon de Parfums – fragrance-loving customers will find his fine perfumery, where he presents and, of course, sells his creations.
The fragrances are definitely high-priced, which clearly sets the fragrance house apart from many other niche fragrance brands. However, qualitatively and in their creative and artistic execution, all tested creations have always completely convinced and delighted us from the Duft-Tagebuch. And so I am curious to see if Apex confirms these previous experiences and captivates me as much as the previous fragrances of the London luxury brand.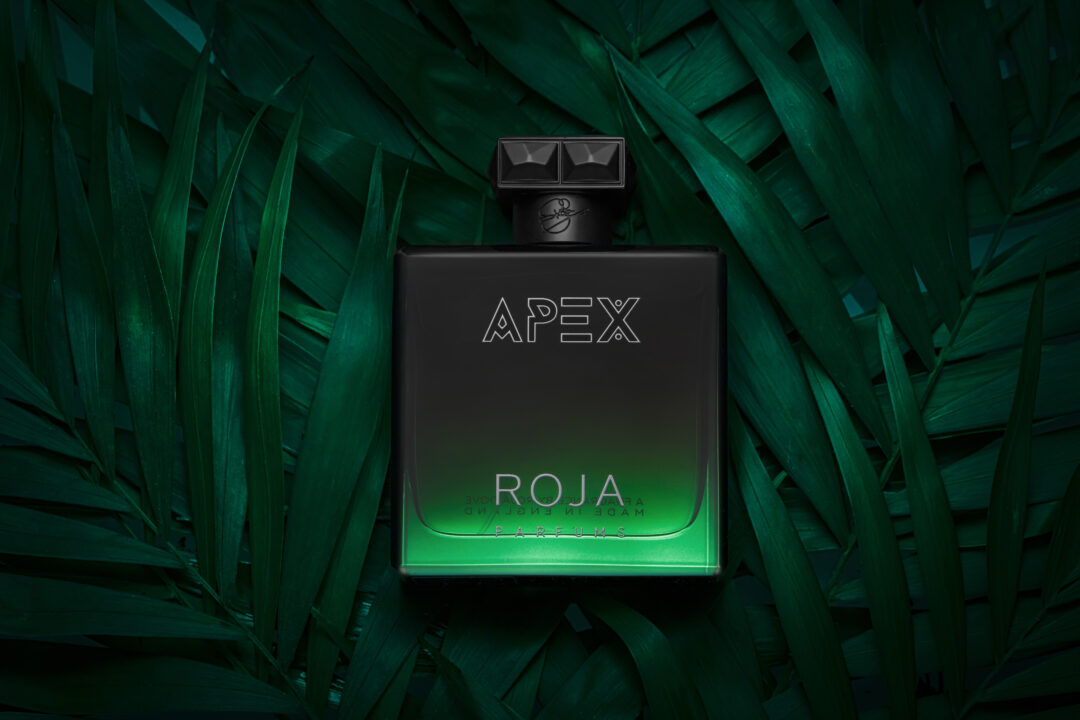 At the Apex of power
Let us first look at the meaning of the word itself. "Apex" comes from Latin and translates to "tip" or "peak." In English, there is the technical term apex predator, which is by no means the latest title of a Hollywood movie about aliens armed with razor-sharp teeth and hairstyles reminiscent of dread locks. No, apex predator a predator that, as Wikipedia so nicely puts it, "is at the top of the food pyramid in an ecosystem." In simple terms, this means that an apex predator eats, but is not eaten.
Which animals are among the apex predators?
Roja Parfums itself answers this question for us, because with every eau de parfum you get a trading card on which a certain animal – called an apex animal – is depicted. This brings back memories of my childhood, when we used to buy sticker albums from the pocket money we had painstakingly scraped together and eagerly compared and traded cards for scrapbooks in class. Of course, the exquisite Apex trading cards from Roja Parfums cannot be compared to the rather simple cards of that time.
Beautifully and artfully decorated, in shades of black, silver and gold, made of high quality and sturdy material, the cards emphasize the luxurious character of the fragrance Apex. Twelve cards in total, each representing a special apex predator that inspired Roja Dove in the creation of Apex: Owl, Crocodile, Orca, Bear, King Cobra, Eagle, Wolf, Cheetah, Tiger, Lion, Jaguar and the Ghost Bear, the rarest card of the collection – also called Golden Spirit card. A small enclosed brochure clarifies the properties of the respective apex animal enclosed with the bottle.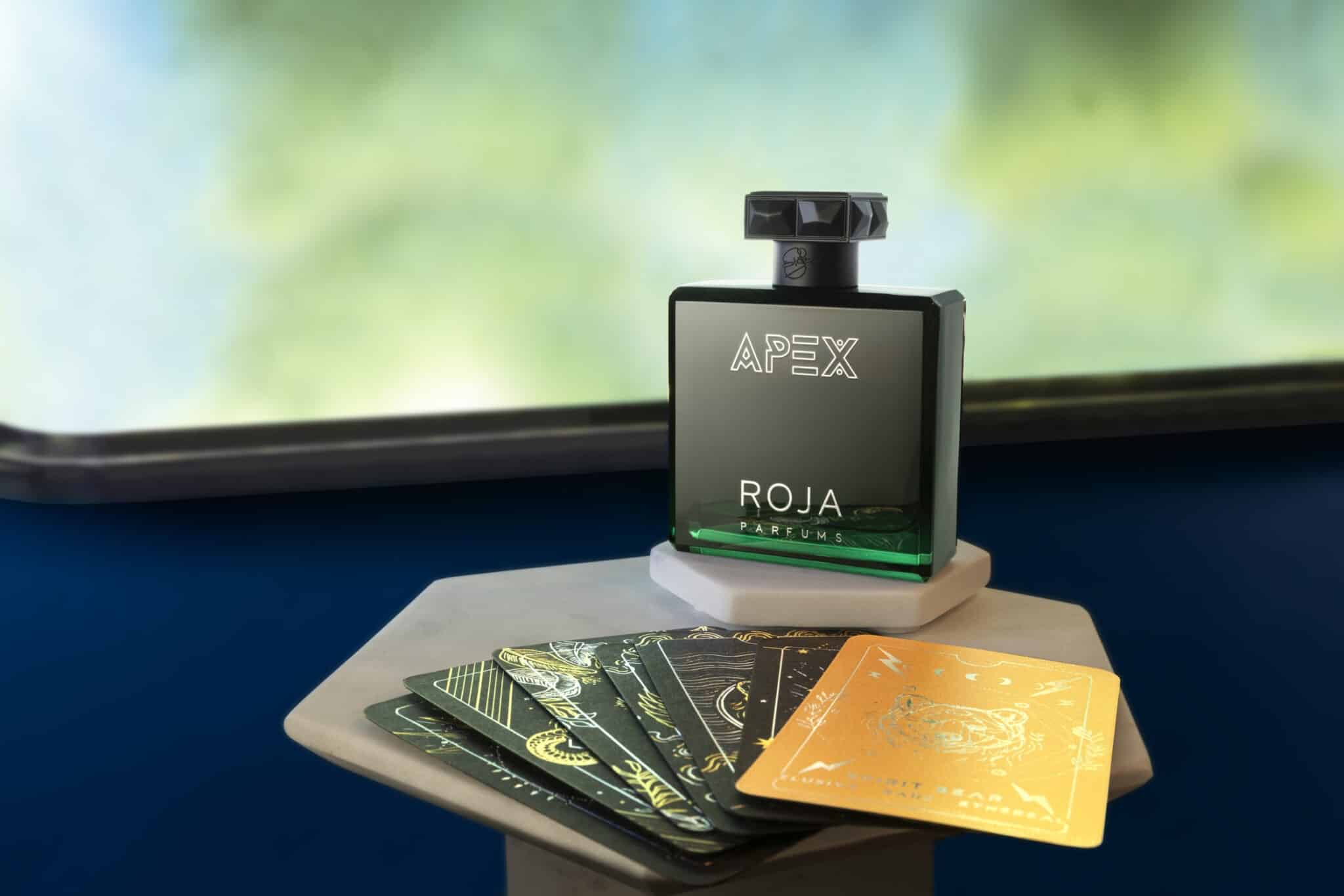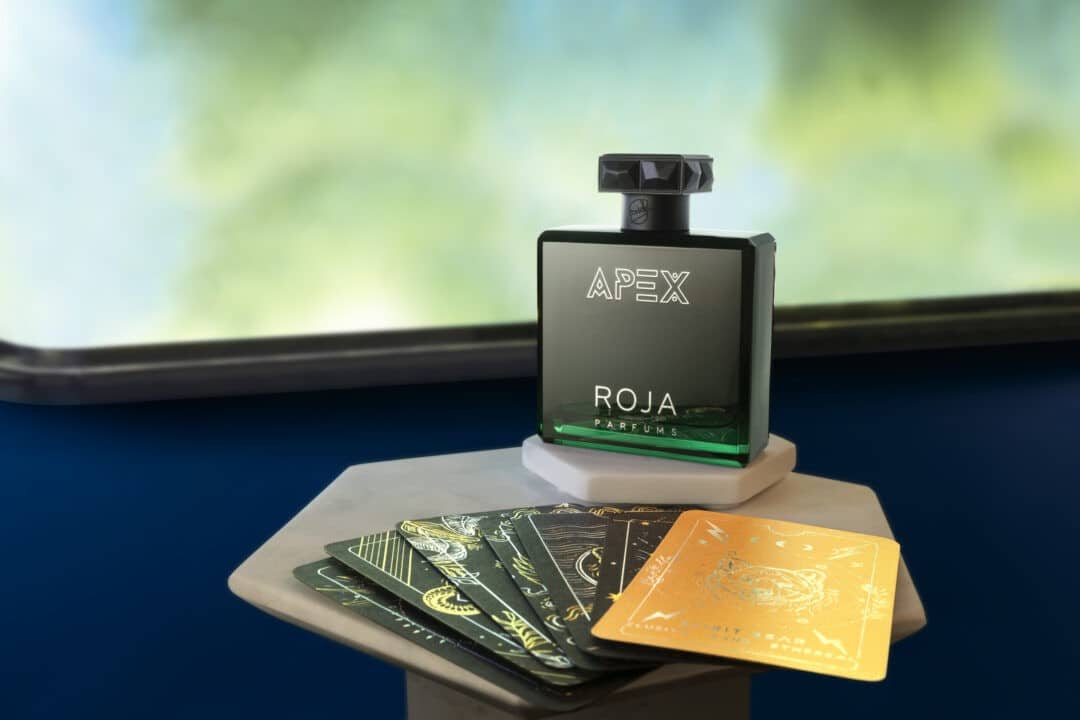 Our soul animal is to be found on the map, whose characteristics are to support us in getting the best out of ourselves. So it is about something very primordial, our deepest innermost, in a certain way also about our primeval heritage, which is still slumbering within us.
With Apex we discover things deep inside ourselves. Animal instincts we didn't know existed. I have always said that we must not forget that we are animals. For millions of years, we've used scents to catch food, escape danger, and find a mate – it's these primal instincts that inspired me to create Apex.

Roja Dove
Quite typical of Roja perfumes, the luxury brand does not skimp on ingredients and so there are twenty-three fragrance notes in Apex: Lemon, bergamot, mandarin, orange, jasmine, labdanum (cistus), pineapple, galbanum, elemi resin, patchouli, oakmoss, rum, tobacco, cypress, fir balsam, juniper berries, cashmere wood, sandalwood, benzoin resin, incense, leather, amber and musk.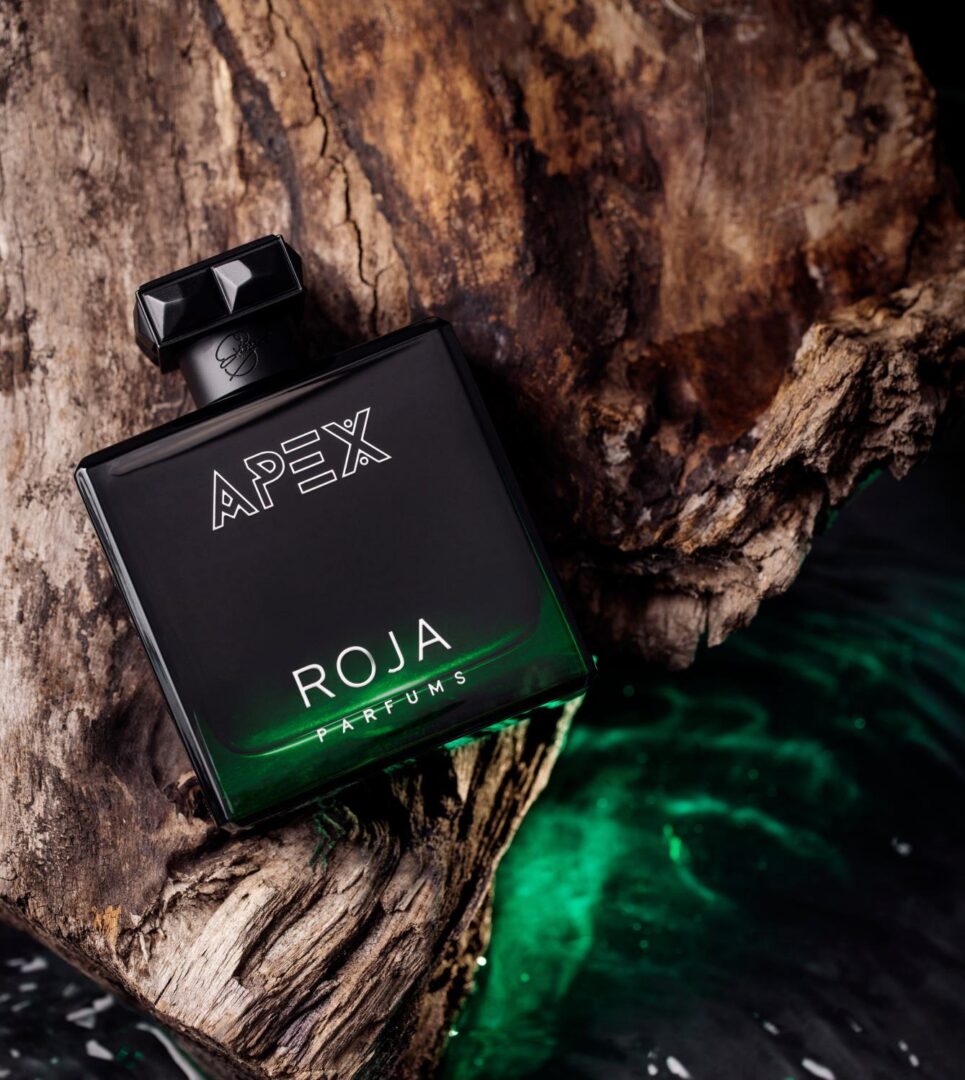 Apex – in the sights of the predator
The fragrance starts off citric, refreshing and tart, with intense woodsy nuances that actually make me think of some sort of jungle. Not a humid tropical rainforest, but rather an original, natural, deep green and dense forest, cool and also a little dark.
The scent of damp earth rises, the ground is littered with lush ferns that emphasize the primitive character of the forest. A soft rustling can be heard in the background. Is that the apex predator waiting for me there in the thicket?
Green and fresh, very aromatic, woody-smoky and earthy is Apex, a densely woven olfactory tapestry whose individual fragrance notes are hardly separable. An intimate and coherent melange with intense hints of fougère that seems very classic, but is always anchored in the here and now. Modern and timeless, elegant, noble and exceedingly adult.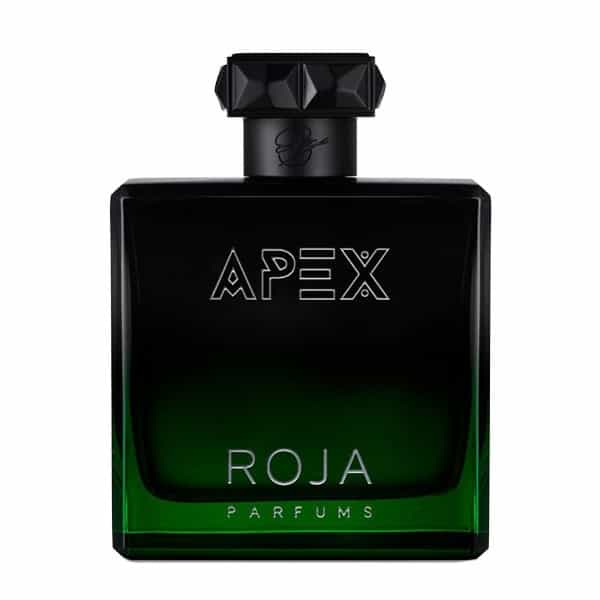 Apex by Roja Parfums is a refreshing green and very complex fougère fragrance for a man who knows what he wants, who has both feet planted on the ground, who is charming, successful and extremely attractive. I would classify the presence of Apex as medium to strong, and the durability is excellent. A fragrance that is wonderful to wear at work, in everyday life, in leisure and in the evening and can not be limited to any season. Elegant, but never over-dressed, masculine and yet in such a way that I can well imagine it on many a woman, classic and at the same time completely modern. Stylish, sophisticated and as luxurious as you know and appreciate the fragrances of Roja Parfums. I am thrilled. How are you?