Ombré Leather and Noir Extreme are the names of the two dark beauties from Tom Ford that I'll be looking at today. Granted, they're not brand new, but they're definitely worth a closer look.
Noir Extreme for exceptional men
Tom Ford's Noir Extreme is a variant of Noir released in 2012, which, unlike its Extreme counterpart, is a bit spicier and more oriental. Both varieties of Noir imagine a certain type of man: A man who embodies opposites and is not afraid to stand out from the crowd. So far, so well known. But the way is different from what is usually known. After all, many try to perform the balancing act of promising individuality and yet selling a standardized product.
Noir Extreme is sensational in that it comes across as exceptionally sweet, gourmand and creamy for a men's fragrance. After a cologne-like opening, it nevertheless quickly reveals spicy rose, creamy jasmine and sweet gourmand notes. However, an amber base with woods and ambergris intercepts this again a bit. The result is a balanced fragrance with classic masculine and traditional feminine notes that blend into something new. Delicious, soft, noble and self-confident.
The longer I have it on my skin, the better I like it. Of course, the idea is not entirely new. In the 90s, I wore Obsession for Men by Calvin Klein excessively. I think Noir Extreme follows this basic idea, updated for this century. By the way, the fragrance is unisex, even if it addresses the gentlemen. So girls, don't be unnecessarily shy.
The fragrance notes of Noir Extreme
Top notes: mandarin, neroli, saffron, nutmeg, cardamom
Heart notes: mastic, rose, jasmine, orange blossom, gourmand notes
Base notes: woods, amber, sandalwood, vanilla
Ombré Leather – shaded fantastic leather
As a big fan of Tom Ford's Tuscan Leather – and leather scents in general – it was long overdue to try on Ombré Leather. And there are, the fragrances that make you want to shout "bought" at first sniff.
It starts with spicy saffron and fresh cardamom and floral hints. And then only he but also immediately there: the leather chord. Ombré Leather is even a bit more leather than Tuscan Leather. Not everyone likes the raspberry note of Tuscan leather, for example. In this respect, Ombré Leather is the clearer and somewhat more straightforward version of Ford's leather fragrances. The base notes reinforce this impression, as patchouli and smoky vetiver push the leather associations.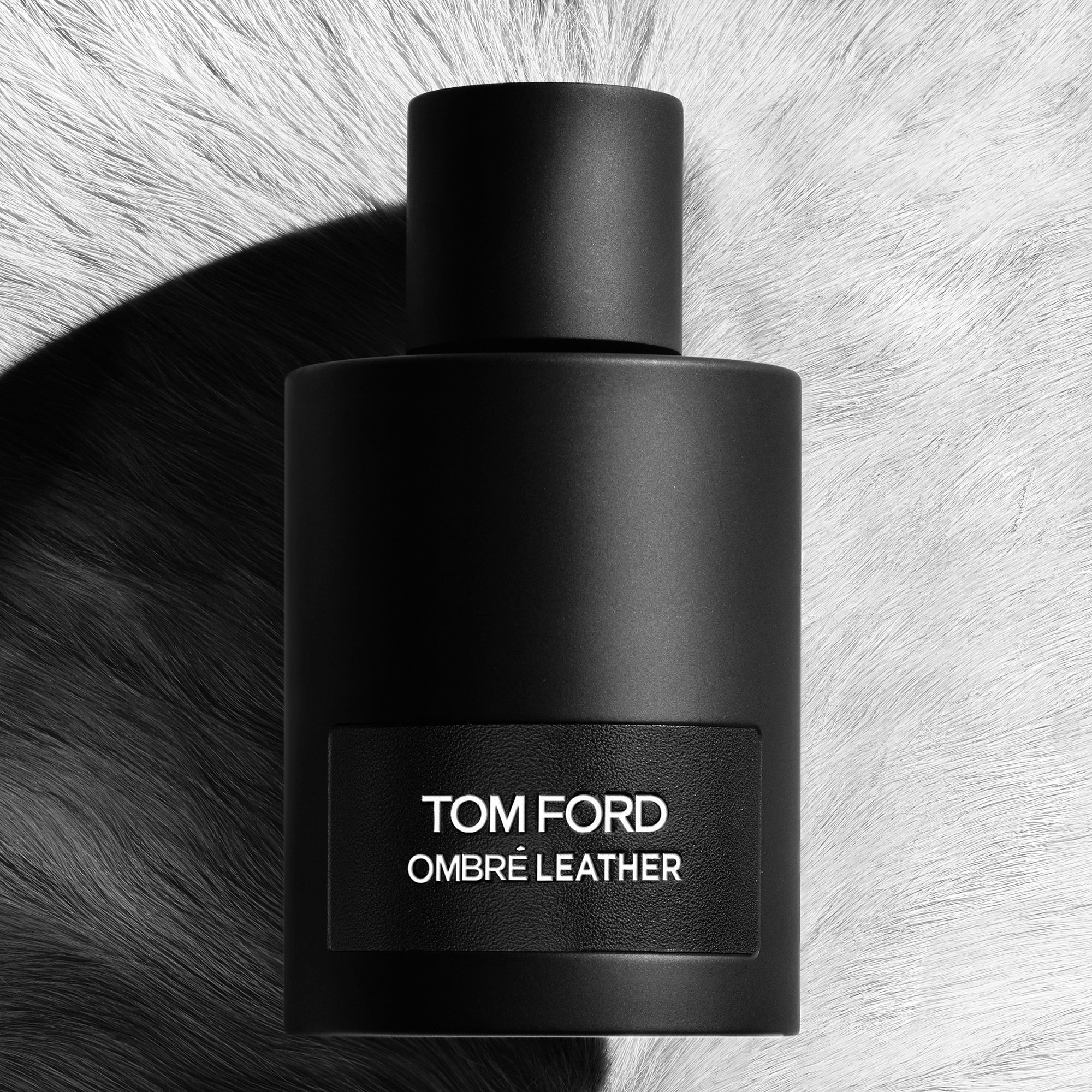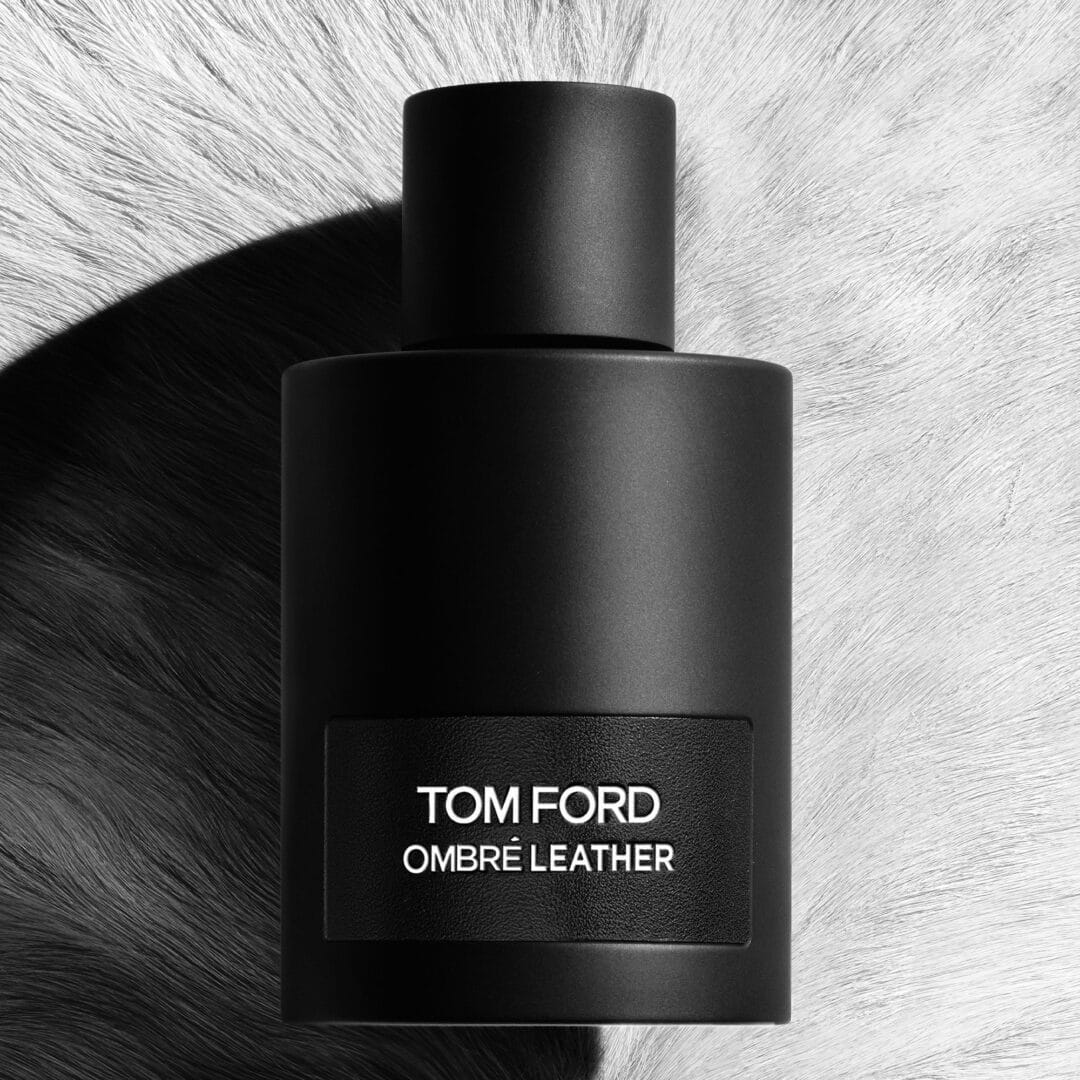 As with Noir Extreme, however, there is also a harmonious and "conciliatory" side to Ombré Leather. The leather is balanced by moss, amber, floral and soft notes. The shadows also include light, and this becomes apparent especially after some time of wear.
So if you have a small arsenal of leather perfumes in your closet, Ombré Leather is on the one hand a clear and direct representative, but on the other hand one that does not want to make a ruckus. So far away, for example, from some leather oud or smoke leather crackers. It's suitable for everyday and office use and doesn't have as many rough edges as some of the more niche leathers. For friends of Montales Aoud Leather(my review) or Parfums de Marlys Godolphin(my review), which also combine the leather with saffron.
The fragrance notes of Ombré Leather
Top notes: Cardamom, Saffron, Floral notes, Jasmine
Heart note: Leather
Base notes: moss, vetiver, patchouli
Can it be a little more leather?
A lot helps a lot. For those who like it a bit more hearty, Ombré Leather Parfum is recommended. The more intense version of this eau de parfum.
And here is the link to our leather perfume page, which I maintain: