Haltane by Parfums de Marly and malagasy by Miller et Bertaux are two wonderful perfumes that I'm taking a closer look at today. And it's going to be exciting, because today I'm covering a wide range: from male elegance in the court of the 18th century to exotic spices of the second largest island state in the world – Madagascar.
Haltane shows contrasts
Parfums de Marly I no longer need to introduce to anyone. The house has been a regular contributor to the Duft-Tagebuch for many years and is quite spoiled for success with its intense and long-lasting formulated creations. And rightly so, in my opinion.
The brand announces Haltane in English press material as a "Chiaroscuro portrait of a gentleman". Chiaroscuro or Clair-obscur is an element in painting. High-contrast, light and dark areas are used to achieve spatiality as well as dramatic effects and, last but not least, to create a special mood. Especially in the 16th and 17th century popular with great masters such as Leonardo da Vinci, Caravaggio, Rembrandt and others. To depict such light and shadow effects in a perfume I think is a great idea.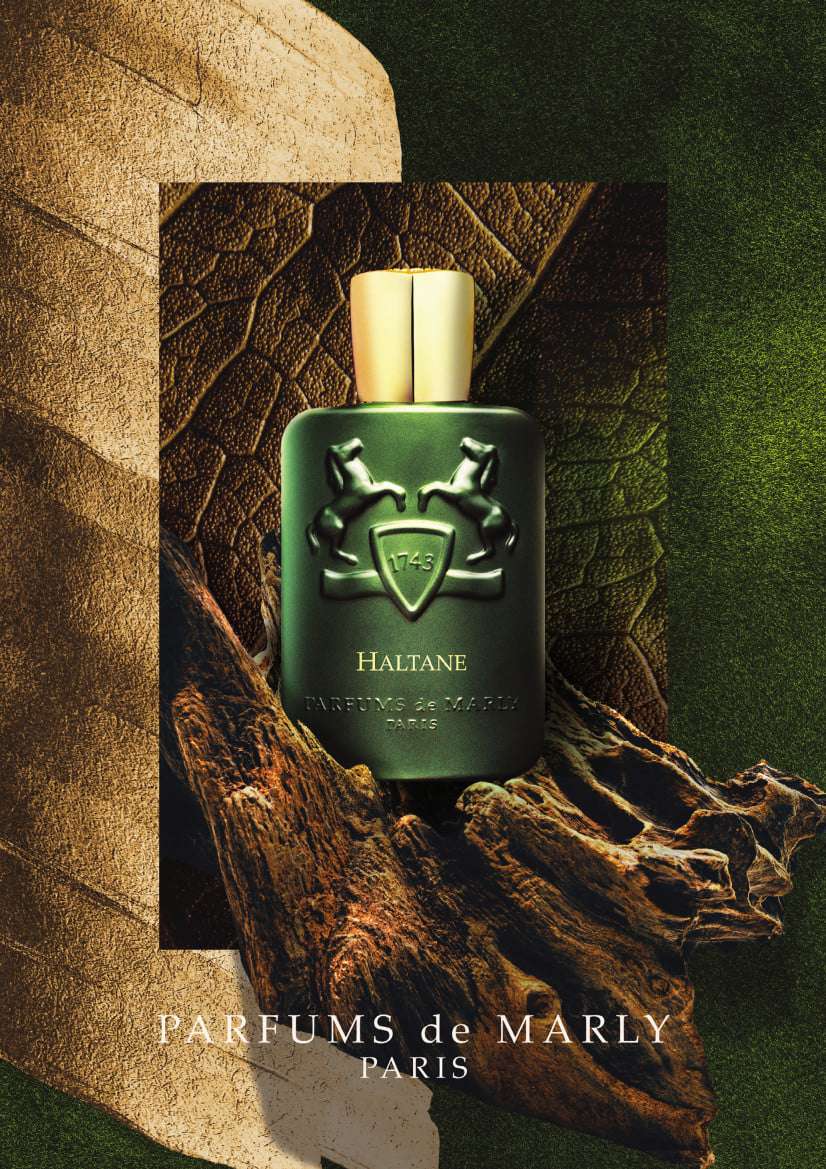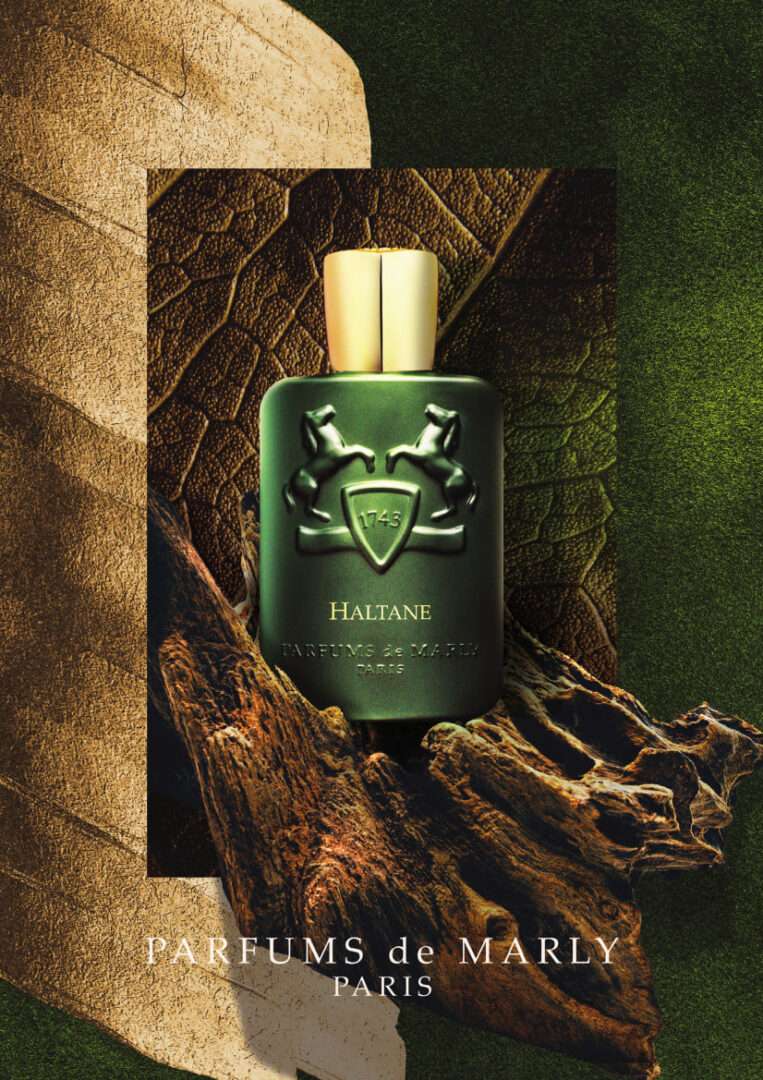 As usual with Parfums de Marly, however, this will not result in a historicizing work that emulates a bygone era. The fragrances created under the aegis of creative director Julien Sprecher are always modern.
I can't wait any longer and spray it on my test strip. Wow! Nice woody, and soon there is also oud! An herbaceous head with distinctly tart and citrusy bergamot and herbaceous lavender. This is the play of light. In contrast, woods, saffron, soft leather, plus restrained, Western-interpreted oud, cast impressive shadows.
Normally, I always get the base notes beaten around the ears on the skin. But not here. Persistent herbaceous freshness from the start dominant and powerful, only gradually heart and base darken the attack. Haltane is not black and white, however. There are shades and intermediate tones. These were found in the form of soft and slightly gourmand tones.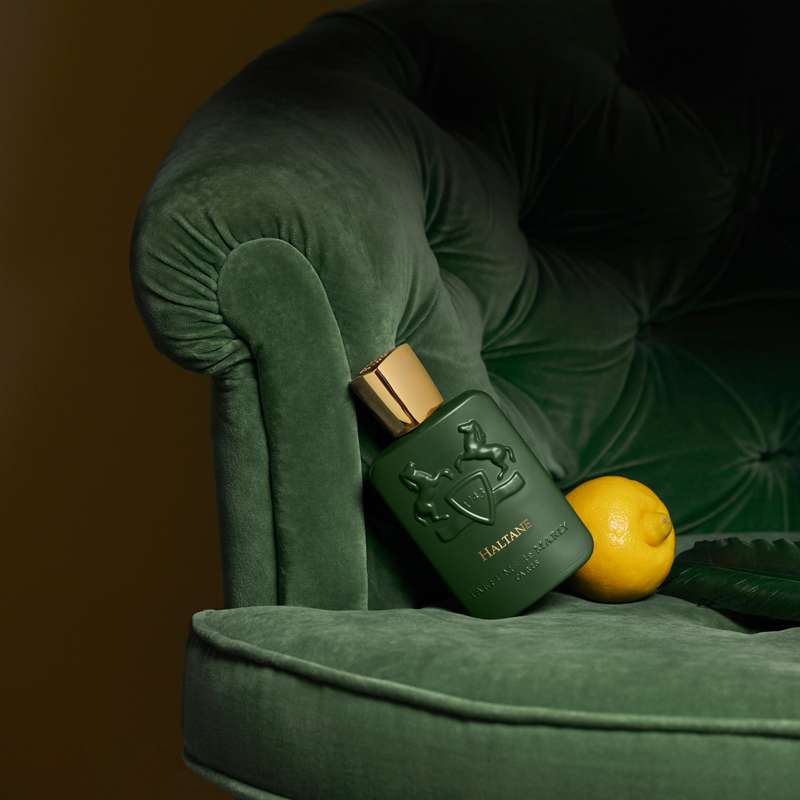 The fragrance notes of Haltane
Top notes: bergamot, lavender, clary sage
Heart notes: saffron, cedarwood, gourmand notes, woods
Base notes: patchouli, vetiver, musk, leather, agarwood (oud)
I really like Haltane. The mix of light and dark notes, citrus notes, oud and spices is exceedingly noble and finely tuned. A fragrance for everyday life with hints of classic men's fragrances. Not too edgy despite oud.
Malagasy from Miller et Bertaux – wild pepper
Miller et Bertraux is one of the brands that we have had for a long time at Aus Liebe zum Duft. For me, the fragrances always have something of simplicity, contemplation and pleasant unexcitedness. Within the already minimalist fragrances, there is another series of even more simplified perfumes that focus on a single ingredient. It started back then with menta y menta, presented here by me, as well as the successor pimiento +++ (note to self: still needs to be discussed). malagasy is therefore the third in the group.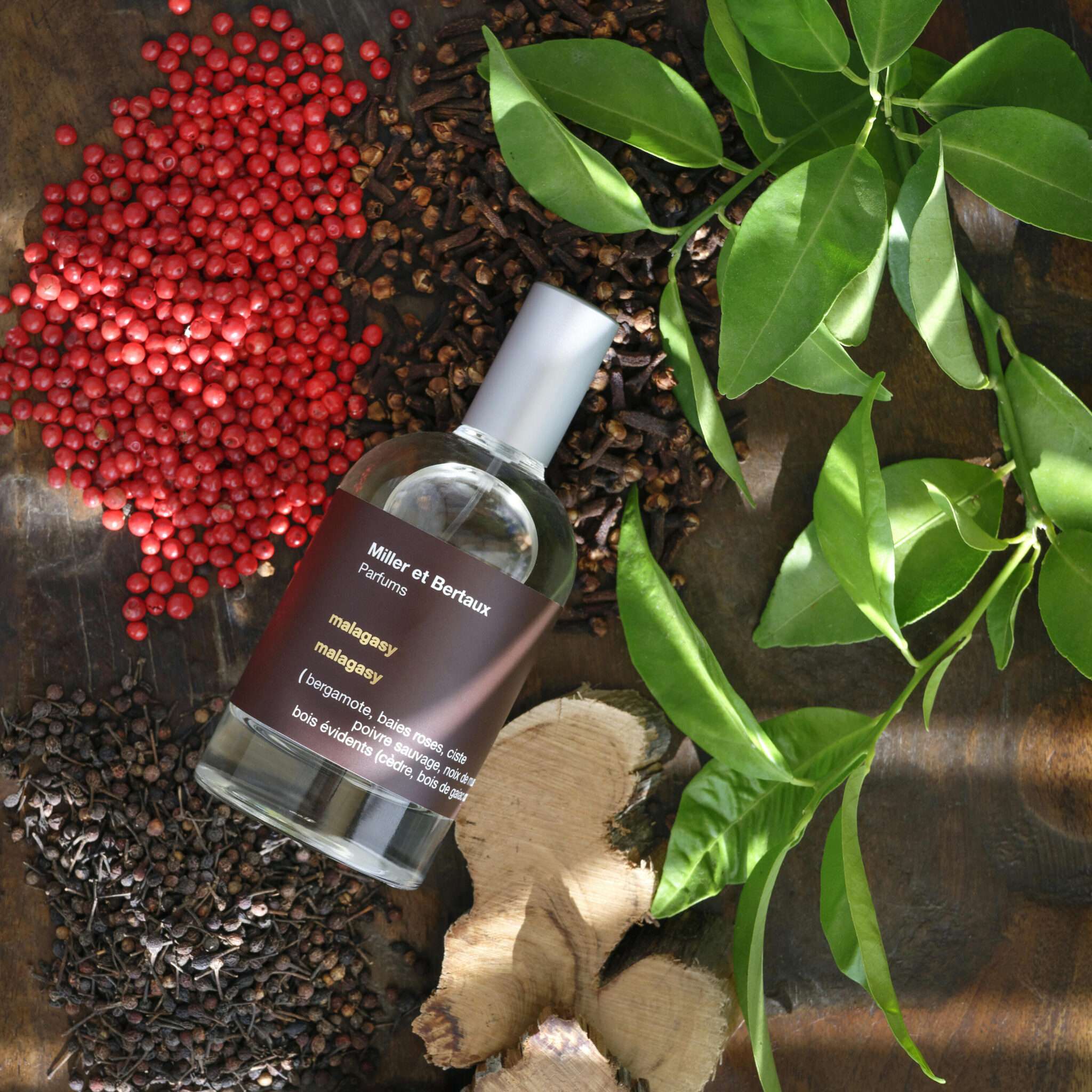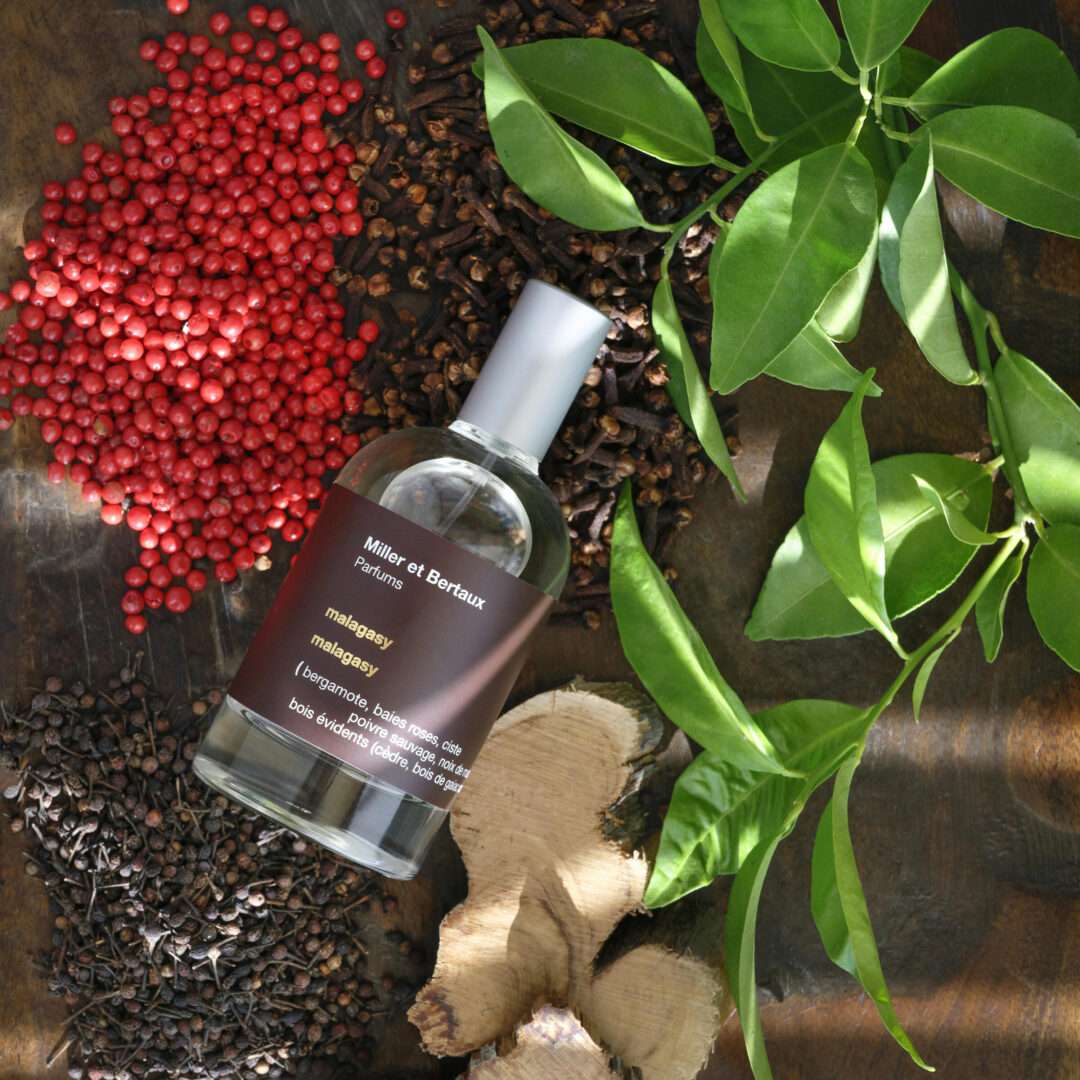 Malagasy refers to both the language and the population on Madagascar. There, on this huge island, grows a wild pepper called "Voatsiperifery", from "voa", the Malagasy word for fruit, as well as "tsiperifery" the native name of the plant. This can grow up to 20 meters high.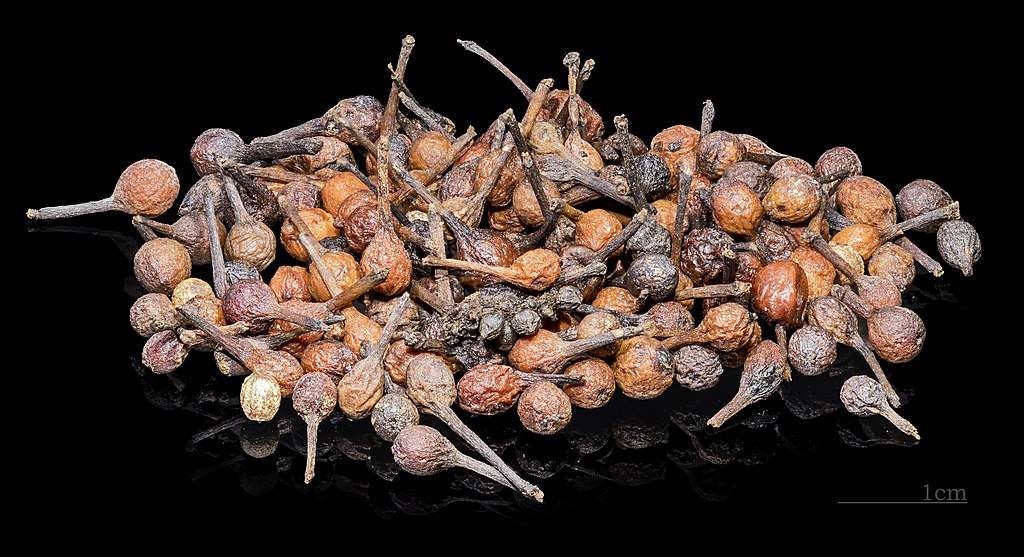 The plant with the Latin name Piper borbonense grows wild and high in the trees and forms the fruits pictured above, which visually strongly resemble snap peas. They are picked by hand by local farmers. According to this source, the fruits are said to have an earthy and woody flavor, with the freshness of citrus floral.
Things get peppery on the strip right away. Embedded in citrus notes, I perceive dry, hot pepper and clove. Dry-looking woods also show out the back. The skin shows a similar picture, but rounder, less sharp. Now the woody base comes out here as well – with a bit of patchouli thrown in.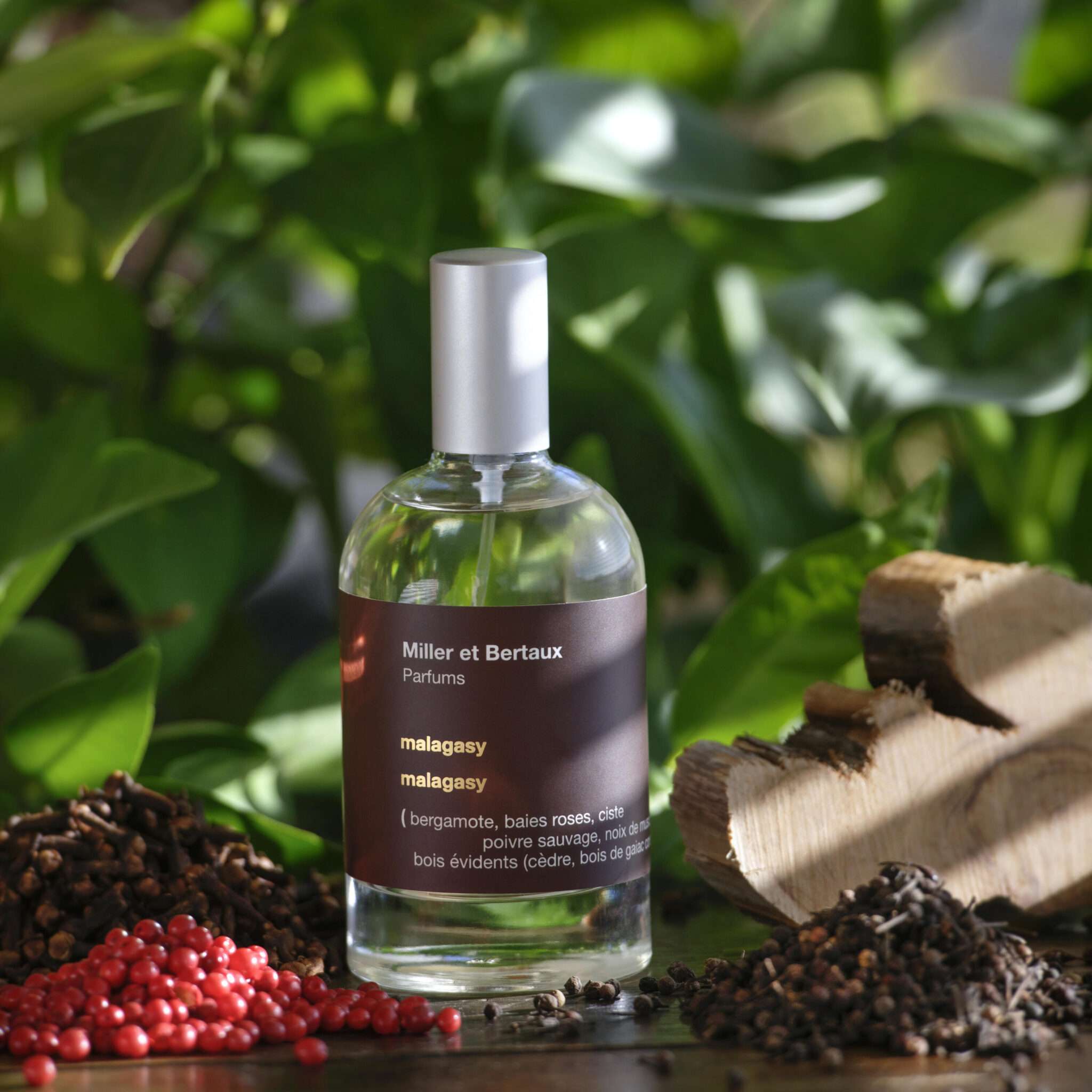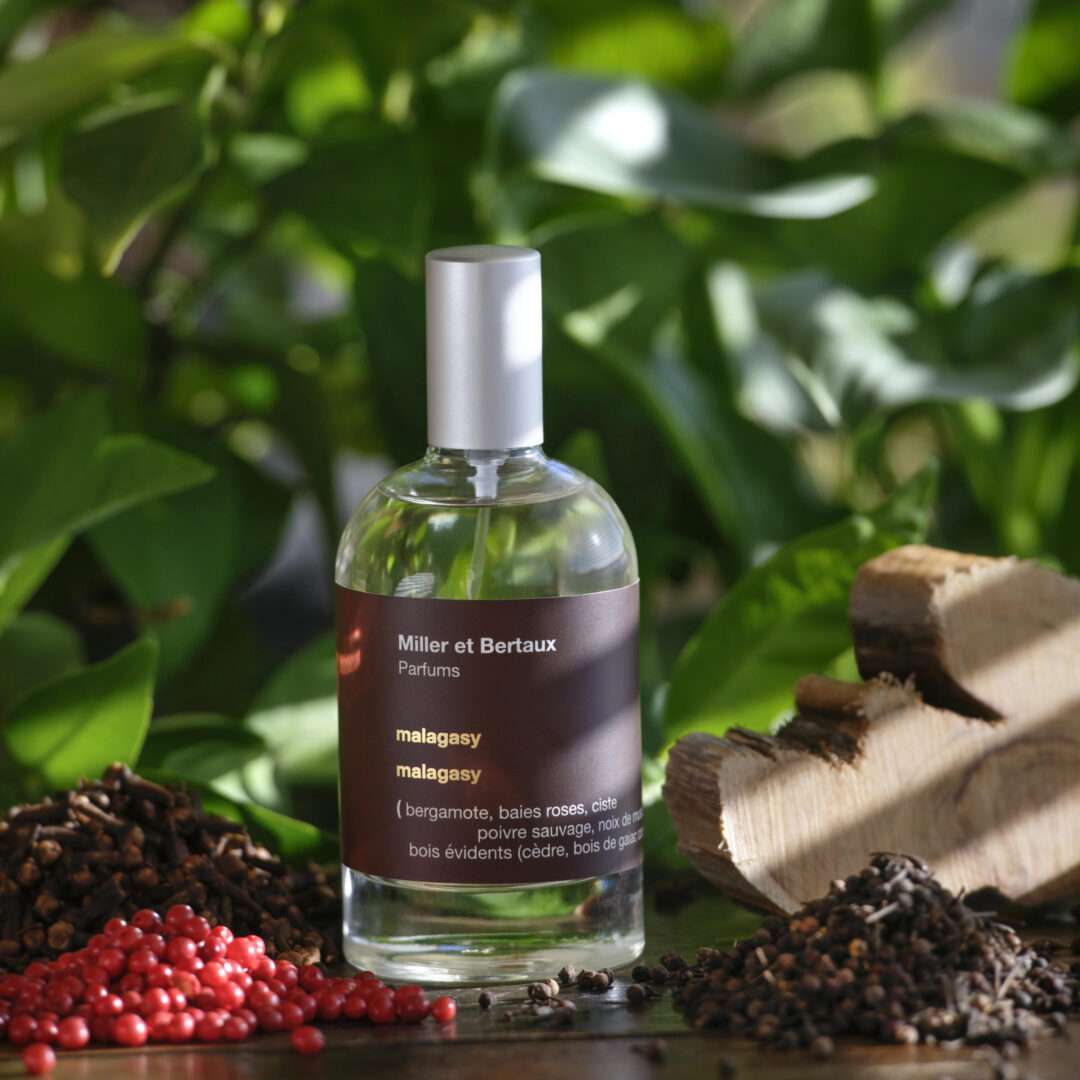 The fragrance notes of Malagasy
Top notes: bergamot, pink pepper, labdanum (cistus)
Heart notes: pepper, nutmeg, clove
Base notes: cedarwood, guaiac wood, patchouli, moss
malagasy is the right thing for all those who don't need a bang-for-the-buck intensity. A simple pepper scent, simply composed, not too complex and yet fresh, spicy and dry. Thumbs up!