In the last post about the French brand Jovoy I would like to introduce you Pavillon Rouge and Incident Diplomatique and – some will guess – also raffle one of the two fragrances. It was an eventful week here in the Duft-Tagebuch and I hope you enjoyed both my reviews and the competitions (read here and here). Like the last few days, today's prize was kindly provided by the distributor Luxum Beauty, for which I would like to thank very much.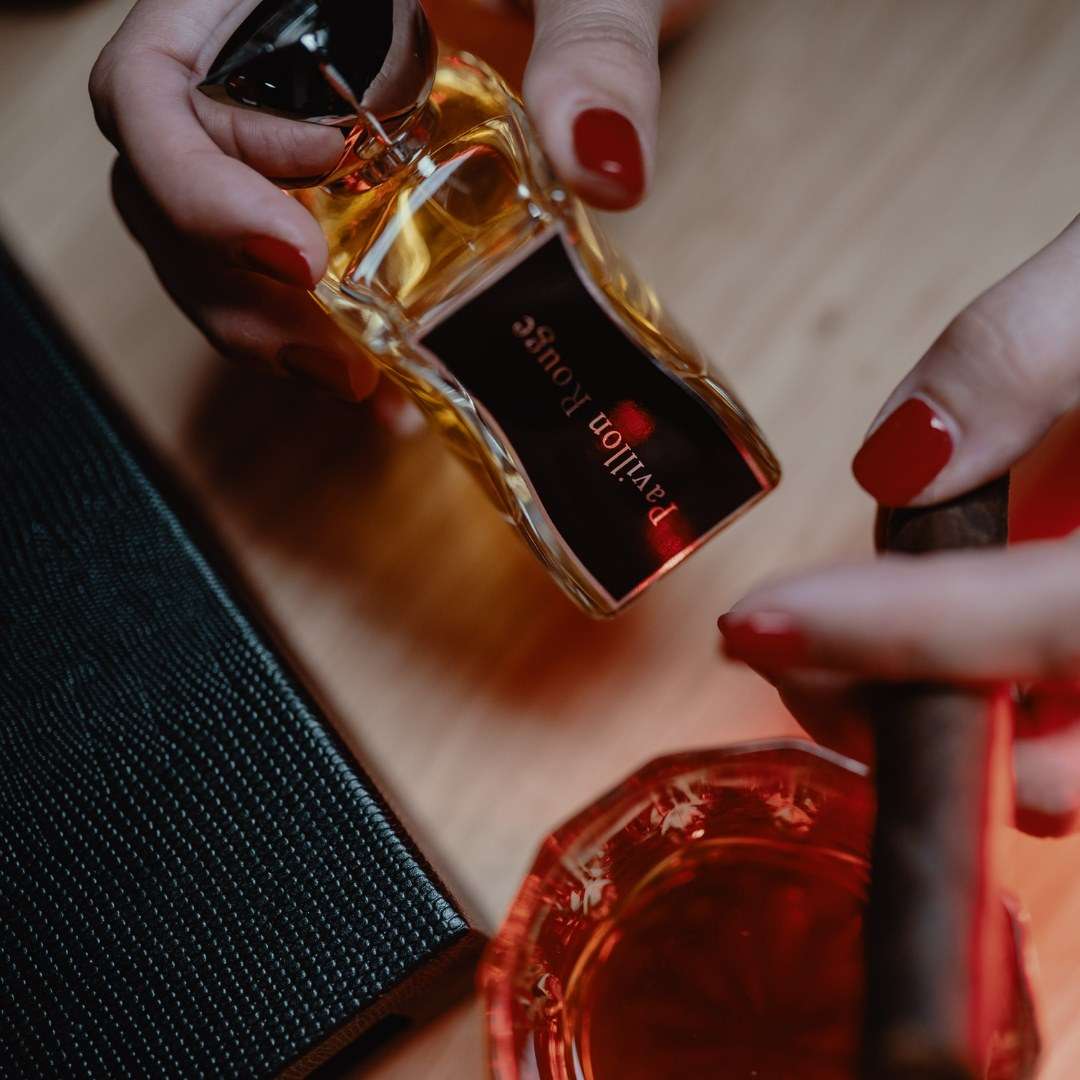 Pavillon Rouge – Red Flag
The perfumer of this creation called Pavillon Rouge ran into us just earlier this week here in the Duft-Tagebuch, because she was also responsible for the development of Avant et Après by Isabey – by the way, also a traditional French fragrance house like Jovoy – which I presented to you on Monday (read more here).).
Marie Schnirer combined the ingredients rum, spices, sesame, whiskey, leather, coffee, tobacco, tea, ebony, vanilla and benzoin resin for the eau de parfum Pavillon Rouge launched in 2018. It seems to be a fragrance dedicated to daredevils, buccaneers. The name "Red Flag" could thus be an allusion to the red flags that were hoisted on pirate ships instead of the skull and crossbones flag as the so-called "blood flag" and were intended to give an indication of the dangerousness and uncompromising nature of the pirates.
Pavillon Rouge is a perfume of conquest and adventure, an ode to life. It invites you to conquer day and night, without fear and with the confidence of those who have defied death for a long-lost fortune or legendary fame.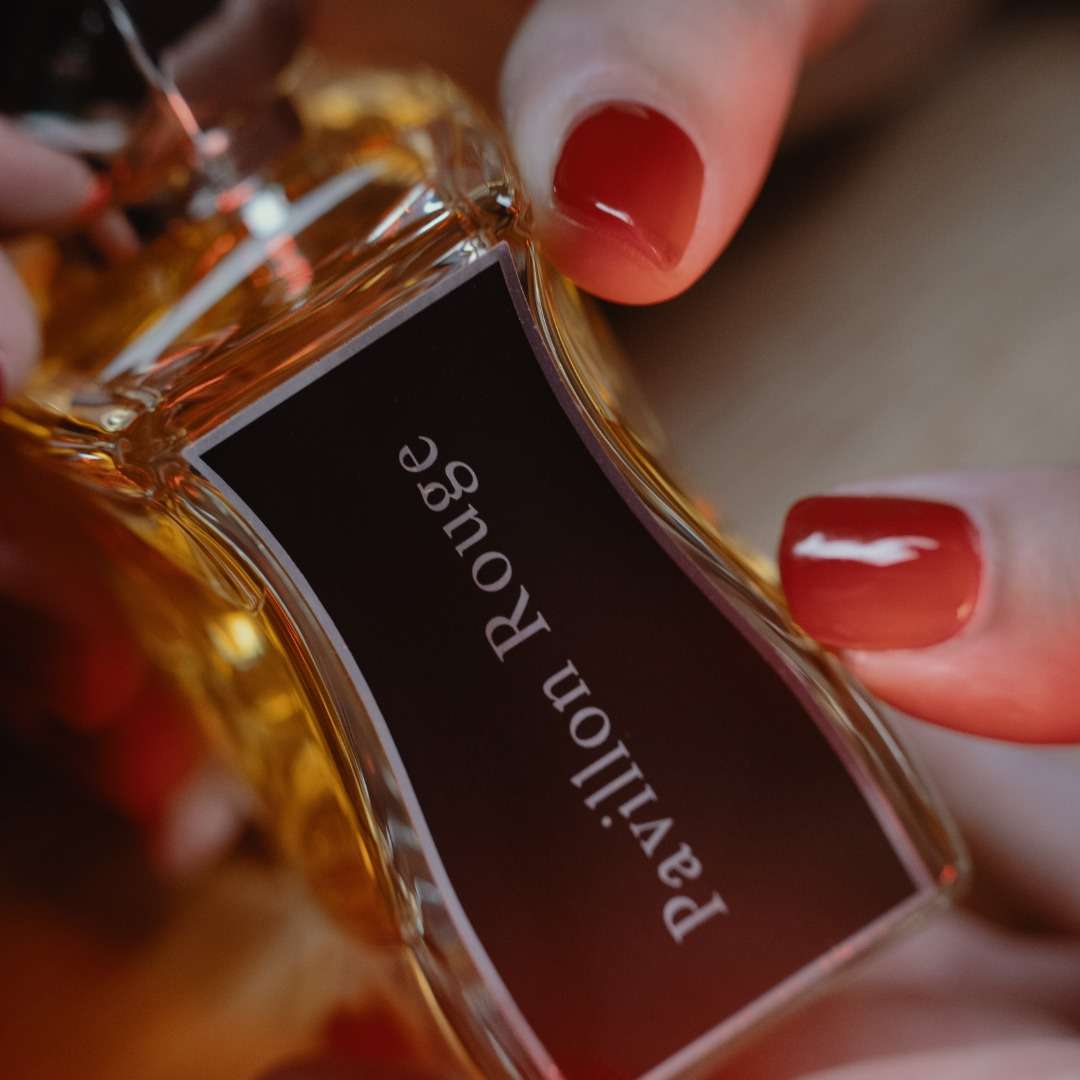 Fragrant adventure – Pavillon Rouge
Dark, harsh leather meets liqueur-like rum, peaty whiskey and lush spices. Black coffee provides tart, almost bitter nuances that emphasize the gloominess of the leather. Tobacco adds softer facets to the creation that are deep golden and aromatic, blending beautifully with the mix of leather, high percentage and coffee, and seeming to tie the individual scents together.
Dark woods join in, giving Pavillon Rouge a certain durability and additional depth, which is finally joined by the creamy, spicy nuances of vanilla and benzoin resin that round out the eau de parfum and also soothe it a bit.
With still very dark, leathery-spicy and woody notes and an aromatic gentle tobacco background, the fragrance gradually fades.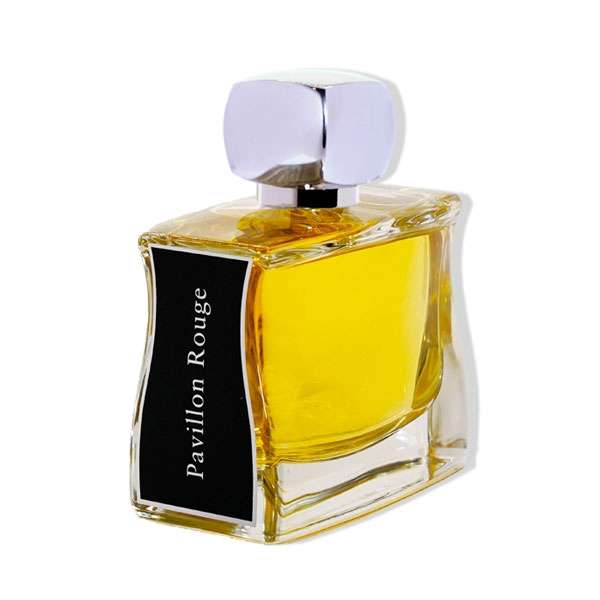 Pavillon Rouge is ideal for those who like rather dark, leathery and liqueur peaty creations with tobacco, coffee and woods. In the opening still quite lush and intense, the creation gradually calms down and finally becomes somewhat lighter and more transparent, which is why I would classify presence overall as medium. I find the longevity to be good. A comforting, warm and soft fragrance, which for me rather fits into the cooler season. Beautiful! ❤
Incident Diplomatique – Diplomatic Incident
Creative director François Hénin is responsible – among other things – for naming the Jovoy creations. Accordingly, all fragrance names are meant to be a reminiscence "of another extraordinary experience in the life of François Hénin." Personally, I would be very interested to know what exactly is meant by Incident Diplomatique, which means "diplomatic incident" in English. Unfortunately, the press release doesn't reveal much more:
We brush past it, we risk it, without ever thinking about the consequences … Incident Diplomatique clearly has its share of great provocation – bold, idiosyncratic, and utterly unavoidable as desire oozes from our every pore. The fragrance is as unexpected as it is bold, refusing convention and deliberately flaunting itself. Just as we might give in to a reeling impulse too strong to resist, he declares his desire and teases the tension to breaking point….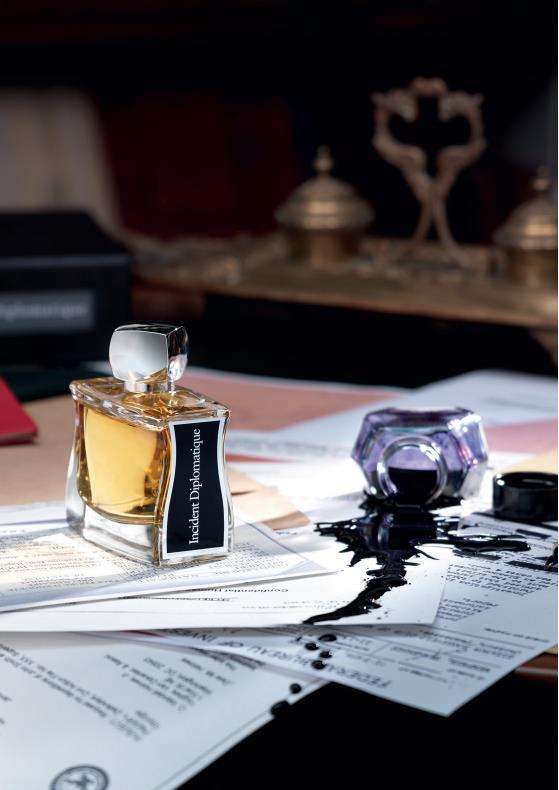 Perfumer of the eau de parfum with the exciting name is Vanina Muracciole, who also created the fragrances Fire at Will and Touche Finale for Jovoy and whom we also know from Vanille Café and Éclats d'Amandes by Comptoir Sud Pacifique and also Kintsugi by Masque Milano. For Incident Diplomatique, Vanina Muracciole used the ingredients mandarin, nutmeg, vetiver, patchouli and sandalwood.
Fascinating and mysterious
What is immediately noticeable in the creation from the house of Jovoy is the coolness that the vetiver creates from the beginning in the fragrance. Initially, there is still a lush tangerine peel tartness that brings a fresh fruitiness to the scent. Nutmeg provides spicy, subtly pungent and aromatic notes, but the main player, vetiver, is already waiting in the background. With its earthy, woody nuances, which also have certain greenish moss accents, reminiscent of damp roots, the vetiver reveals a wonderful coolness on the one hand, but also creamy facets.
Certainly the patchouli plays here with its typical woody earthiness, but without any sweetness. Here and there I detect subtle medicinal notes, also a subtle smokiness and leathery aspects. It is an exciting and unusual fragrance, this diplomatic incident of unspecified nature. Even the sandalwood fails to breathe warmth into the creation. Cool and still fascinatingly mysterious, Incident Diplomatique gradually fades away.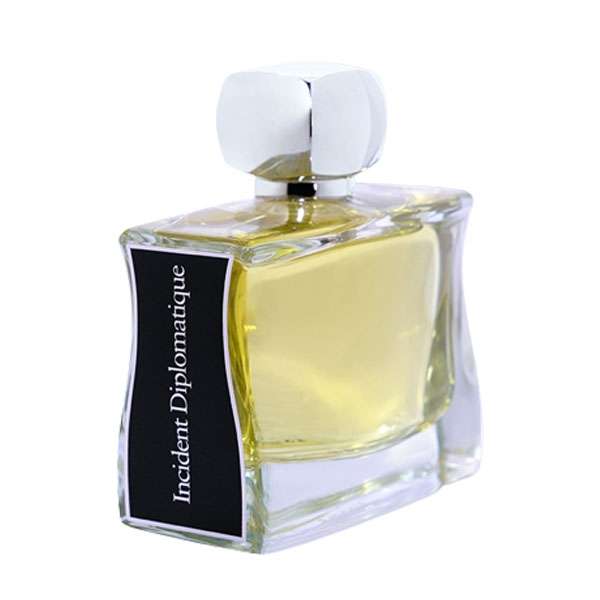 Fans of earthy-woody scents that are cool and tart and of vetiver should enjoy Incident Diplomatique. It is definitely an extraordinary creation, nose-catching, idiosyncratic and distinctive. At the same time, the eau de parfum is finely and skilfully balanced, looks very noble, modern and timeless. Durability and presence I would classify as medium and despite the power of the ingredients involved, the fragrance seems rather light and transparent to me. An elegant, straightforward and beautiful composition that I would wear all year round and for any occasion.
Giveaway
We are giving away the following treasure from Jovoy, for which we would like to thank Luxum Beauty once again:
1 x 100 ml bottle Incident Diplomatique by Jovoy worth €145
How do you get into the lottery pot? Very simple! Leave us a comment below this article up to and including Sunday, 23.04.2023. On Monday, 24.04.2023, the lucky winner will be informed by us via email.
You can find the conditions of participation here.
We wish you good luck 🙂