Ambre Premier and La Liturgie des Heures are the next two eaux de parfum by Jovoy, which I may present to you and once again I may also raffle something in this post. For the provision of the prize, I would like to thank the distributor Luxum Beauty. Yesterday, I was already allowed to review two creations of the French traditional brand and there was also a fragrance to win. For those of you who haven't participated yet, feel free to click here for the post and giveaway.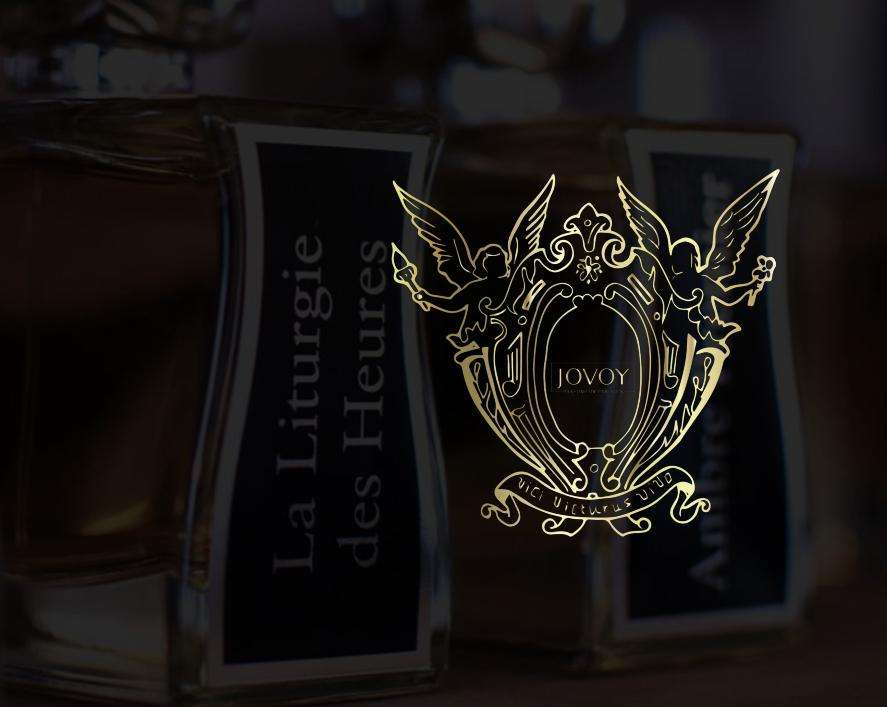 Ambre Premier – Jovoy
It should probably be that Ambre Premier is dedicated to ambergris. At least, the name strongly suggests that. The fragrance was created by perfumer Michele Saramito, who also created Godolphin by Parfums de Marly and Marble Sea by Atelier Oblique, that are available at Aus Liebe zum Duft. Two compositions that I like immensely, which is a good sign for me ☺.
Beware of first impressions … A sweet whisper reminiscent of cotton candy – simple innocence, and yet this perfume hides its true intentions and lives up to its name. Grandiose and conquering, it tattoos the skin with a lush and indelible mark that leaves nothing to chance and even less to weakness.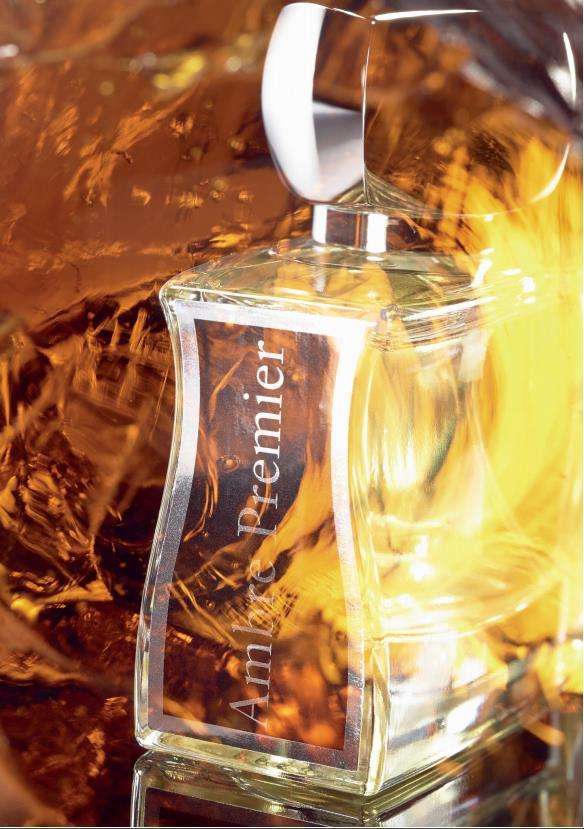 Ambre Premier was launched in 2011, so it is also a proud twelve years old, and contains the ingredients spices, candied orange, rose, amber, musk, patchouli and vanilla. This could well be warm, cozy and delicious.
Nestle in my arms – Ambre Premier
Soft, powdery and fluctuating between warm and cool – lukewarm, so to speak – the opening of Ambre Premier is rather transparent. The melange of fine spices and sweet orange lends oriental facets to the soft, musky powder notes, which are underpinned by a soft, almost chocolaty creaminess. Ambergris, protagonist of this composition, has a rather shy, reserved soul.
Its notes are balsamic and subtly leathery, with gourmand touches and a wonderful sweetness. Patchouli underlines its very own charm with its subtle earthy woody notes, which are quite soft and bright in this creation. With warm and delicate powdery accents, the fragrance slowly fades.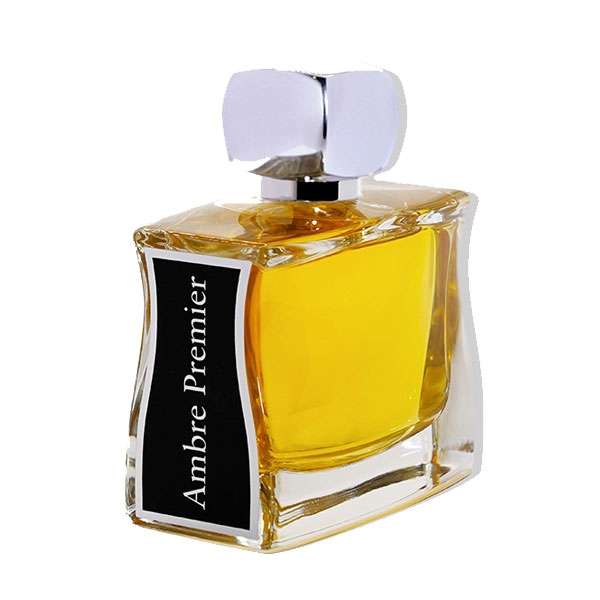 Ambre Premier is a rather soft, cosy amber fragrance with the finest spice and creamy light patchouli undertones, wonderfully balanced and harmoniously composed. Very elegant and noble, the creation looks classic, refined and distinguished. The eau de parfum of Jovoy I would actually wear on any occasion, in everyday life and office as well as in leisure and going out, but rather in the cooler season.
La Liturgie des Heures – the Liturgy of the Hours
The conclusion of this review is marked by a fragrance that seems to have something sacred about it. The name La Liturgie des Heures, meaning liturgy of the hours, refers to the church liturgy in which it is customary across denominations to pray several times throughout the day. In theory, at least. In practice, the liturgy of the hours used to be practised far more frequently by believers, while today it is mainly reserved for, or obligatory for, clergy to observe these prayers (source: Wikipedia).
A fragrance that relates to something as sacred as a prayer can naturally only have to do with incense. Perfumer of the eau de parfum launched in 2011 is once again Jacques Flori and I recall that he is also responsible for the wonderful Messe de Minuit by Etro from 1994. For me, one of the most beautiful incense scents ever. La Liturgie des Heures Flori created from the ingredients cypress, green notes, labdanum (cistus), frankincense, myrrh, musk and patchouli.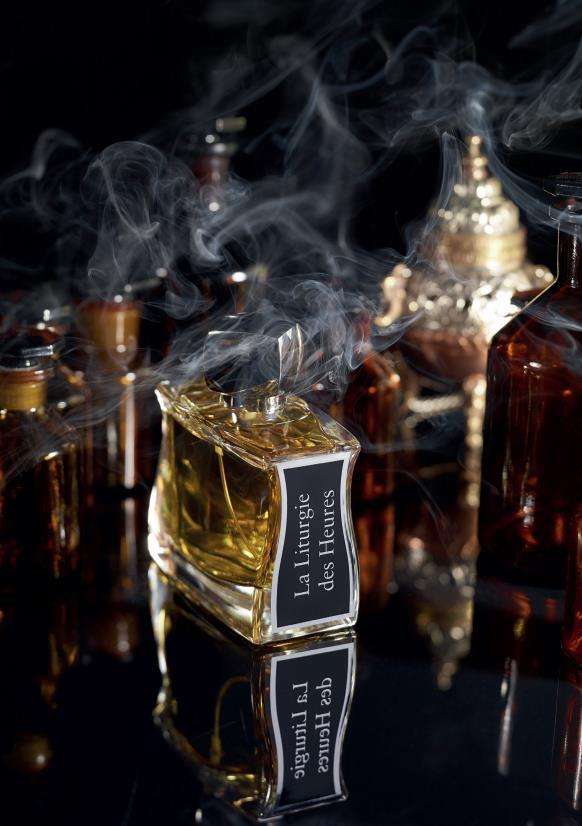 A venerable Roman chapel in southern Italy or a monastery lost in the fragrant hills of Greece … Here, time has no meaning. There is only eternity. On the cool stone slabs, worn to a silky polish over the centuries, the burning embrace of the Mediterranean summer exudes an infinite, almost holy love.
Fragrance of contemplation
La Liturgie des Heures by Jovoy starts with the greenish-citrusy coniferous notes of cypress, which was implemented in the creation quite lush and woody. Soon the protagonist enters the olfactory stage: cool, delicately smoky, not too dominant, but rather well-dosed, the incense reveals its wonderfully calm, thoughtful and also somewhat melancholic nuances, which seem almost meditative.
It is accompanied by the greenish woody accents of myrrh, which give it depth and volume, while the labdanum underlines its gentle smokiness and breathes a subtle, really very subtle sweetness into it. The fine, earthy-creamy wood notes of patchouli and delicate musk offer a beautiful rounding and base to the incense.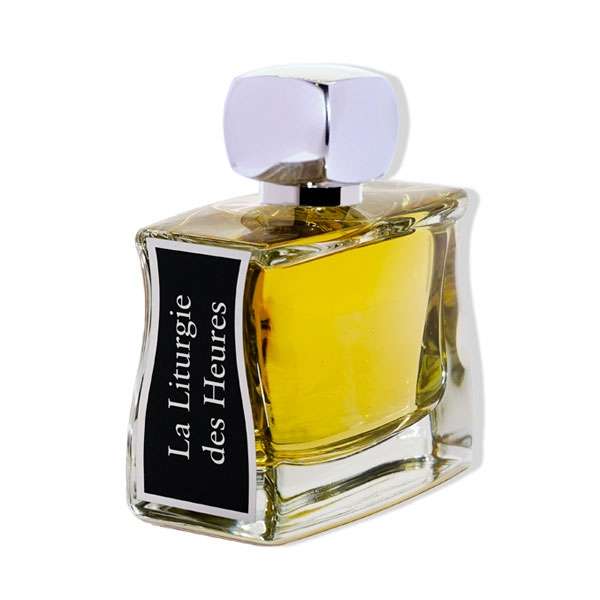 Those who like Messe de Minuit will also be delighted by La Liturgie des Heures. A cool, greenish incense scent that seems transparent and airy, like the smoke of the smouldering incense itself, rising toward the sky in soft gray curls. A calm and introspective eau de parfum that creates a contemplative mood the moment you sniff it. Beautifully lightly realized and delicately balanced, La Liturgie des Heures is an incense fragrance for all walks of life, all ages and all seasons. It is also a creation that I can imagine suitable for beginners. A delightfully unagitated, minimalist and elegant unisex fragrance that I like wonderfully.
Giveaway
We are giving away the following treasure from Jovoy, for which we would like to thank Luxum Beauty once again:
How do you get into the lottery pot? Very simple! Leave us a comment below this article up to and including Saturday, 22.04.2023. On Monday, 24.04.2023, the lucky winner will be informed by us via email.
You can find the conditions of participation here.
We wish you good luck 🙂