Since last late summer, the French traditional brand Jovoy is available again at Aus Liebe zum Duft and I have already presented you the four creations Remember Me, Touche Finale, Fire at Will and 21 Conduit Street in two articles (read here and here). In the meantime, the other six fragrances available in our store have arrived here, which I would like to present to you this week now little by little. I will start with the eaux de parfum Private Label and Psychédélique. As a special highlight, I may also give away a bottle of the reviewed creations for each post. Hereby I would like to thank the distributor Luxum Beauty, who kindly provided us with the prizes. ❤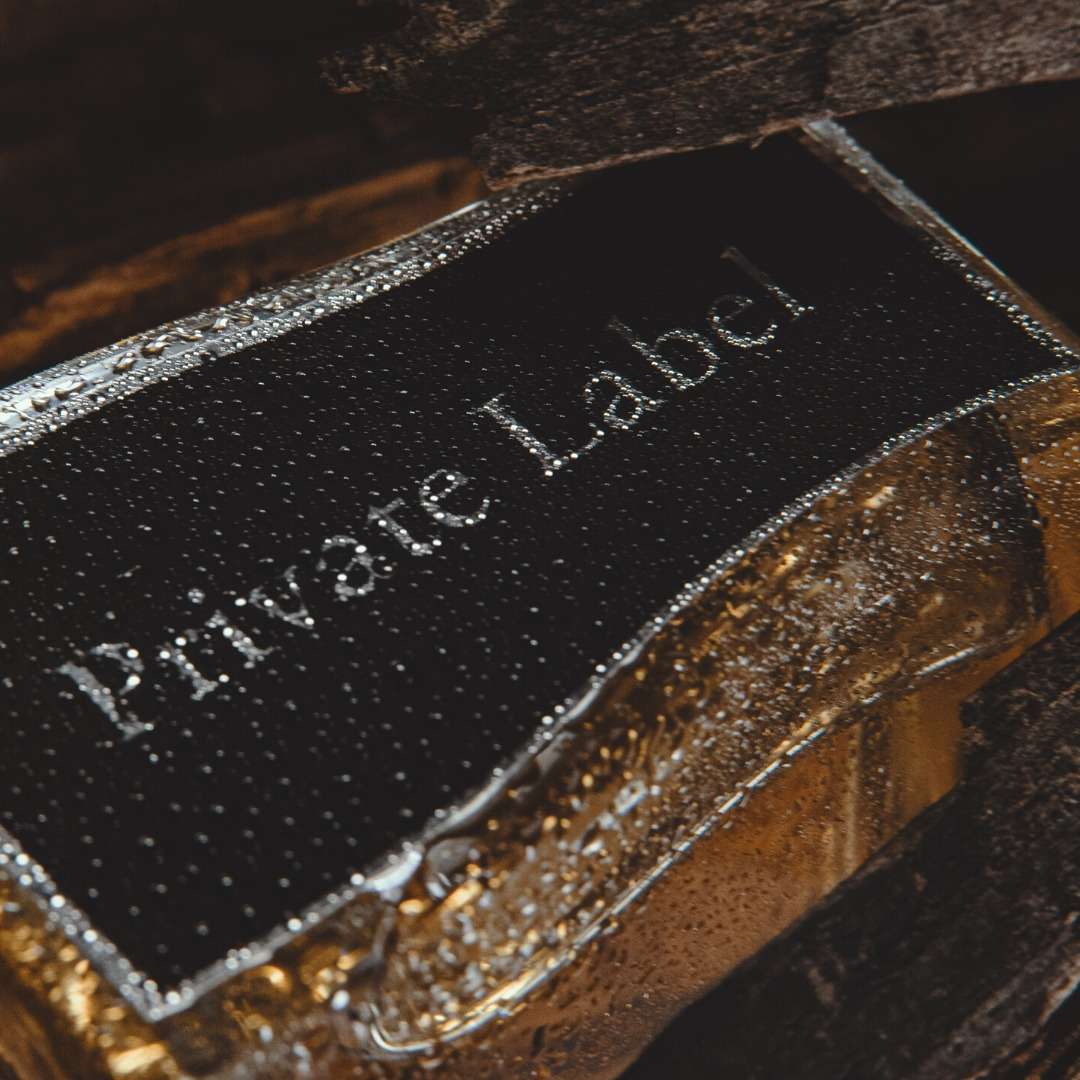 In the next three posts on Jovoy, some of you will already know the fragrances reviewed, as they were launched back in 2011 and 2017/2018 respectively. And yet, I think that these should take a special place here in the Duft-Tagebuch, even if they already have reached a ripe old scent age. The Jovoy brand also looks back on an extensive history full of ups and downs, was forgotten for many years until the tide turned in the new millennium and François Hénin breathed new life into the French fragrance house.
Private Label – Jovoy
The story behind the eau de parfum Private Label sounds almost like a fairy tale, but is said to have happened exactly like that. Royal visit to one of the Jovoy perfumeries. A princess from the Orient came to one of Jovoy's stores in the French capital and asked about the possibility of creating an own fragrance for her son. Since it was high summer at the time and no perfumer could be found in a hurry, the then relatively unknown and young Cécile Zarokian was commissioned to create the signature fragrance for the king's son, which eventually became one of the most famous eau de parfum of the Jovoy brand.
The fragrance of this ideal and modern oriental perfume is as elegant as it is powerful. Leathery and smoky fragrance with high recognition value is suitable exclusively for strong personalities, men and women who are sure of themselves in any situation.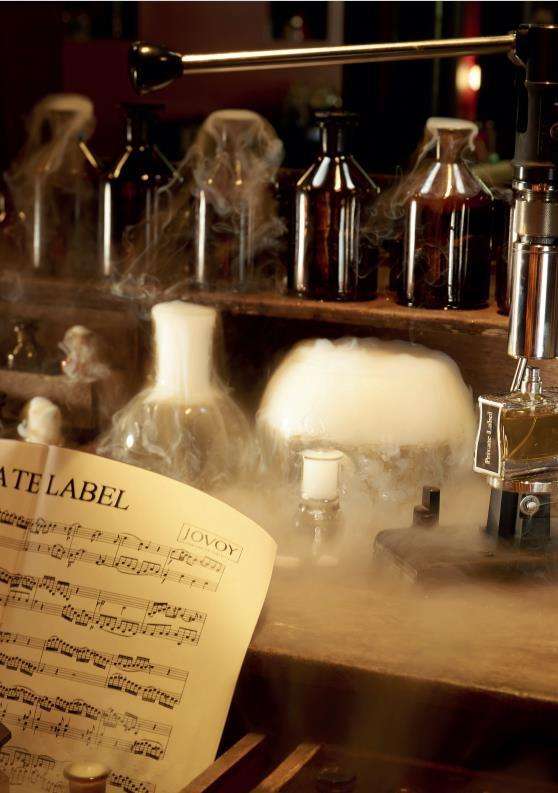 Cécile Zarokian created the eau de parfum Private Label launched in 2011 from the ingredients papyrus, patchouli, vetiver, birch, cedarwood, labdanum (cistus) and sandalwood.
A fragrance for connoisseurs: Private Label
Private Label is a fragrance that makes no compromises. It is present from the moment it is sprayed on, with a force and fullness that does not lack confidence. It is a doer, an olfactory alpha animal, which stands with both feet fully in life, which knows what it wants and also enforces this. Maybe not by any means, but with perseverance and staying power. From the first sniff, I am overwhelmed by the powerful, opulent and intense scent of Private Label – in a positive sense, I might add. Papyrus and patchouli vie for the crown of earthy-rooty nuances that seem cool, damp and dark.
The vetiver underlines this fragrant spectacle with its characteristic notes, which are soon joined by the deep black and somber-leathery accents of the birch. Warmth and a certain sweetness are provided by gently smoky labdanum and velvety sandalwood, which develop with the earthy-peaty facets of papyrus, patchouli and vetiver into a melange that reminds me of a fine whisky. Gradually, the fragrance soothes, becomes lighter and more transparent, and finally fades out very gradually.
With Private Label, Jovoy presents us a character fragrance that is expressive, confident and powerful. Cécile Zarokian has really done a great job here, because despite the intensity and opulence of the creation, it is so skilfully balanced that it is never too much. Private Label is probably a border crosser for many in terms of wearability, because the fragrance definitely makes a statement. Thus, the eau de parfum is perhaps not suitable for everyone, because those who do not like strong, leathery-smoky orientals, are certainly barking up the wrong tree with this composition. However, if the conditions are right, it could become the great fragrance love with Private Label. For my part, I am thrilled with this masterfully composed creation. Chapeau!
Psychédélique – lush Patchouli
With the second creation today – Psychédélique – we take a fragrance journey to the wild 1970s. Hippies, love, peace and happiness are the hallmarks of this era and in terms of fragrance, hardly any ingredient characterizes this time as much as patchouli. And so it is only natural that an eau de parfum that has the 1960s and 1970s as its source of inspiration features precisely that fragrance note as its protagonist.
At every festival, from Wight to Woodstock, patchouli, with its woody and mysterious richness, underscored the rock mentality of a new generation of rebellious youth. Today he's back, chicer than ever and the quintessential boho glam idol. It is a classic that has not lost its boldness. Retro nostalgia has never been so modern.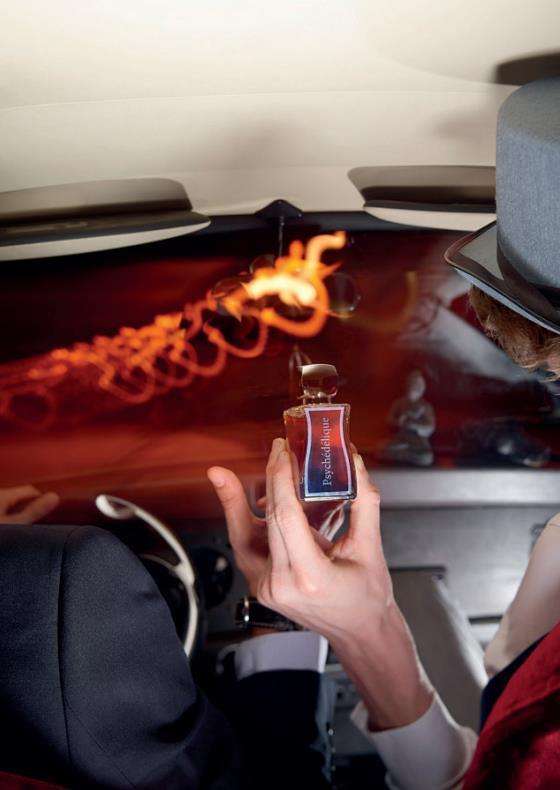 Also launched in 2011, Psychédélique was created by perfumer Jacques Flori from the ingredients of citrus notes, rose, geranium, amber, patchouli, labdanum (cistus), vanilla and musk. Flori's fragrance account includes a number of top-class scents, such as Messe de Minuit by Etro, various XerJoff perfumes e.g. Mefisto, Fiero and Bouquet Ideale by Casamorati 1888, as well as the shooting stars Nio and Kobe and the Stone label fragrances Irisss, Homme and Richwood. That certainly gives us an inkling of great things to come.
Patchouli for lovers
Already underpinned by a rich patchouli sweetness at the start, the opening of Psychédélique initially reveals delicate citric and cool floral nuances. The citrus and the greenish-fresh notes of rose and geranium provide a certain lightness and transparency and prevent the eau de parfum from becoming too sweet and heavy from the start. But of course, the main actor is not far away. Lush, woody and sweet, characterized by an inimitable depth and fullness, patchouli is on the one hand very classic in its orientation, but on the other hand interpreted in a modern way.
A gentle earthiness pervades Psychédélique, damp and cool, a bit woodsy and reminiscent of autumn leaves lying on the ground. The amber provides subtle leather nuances and a deep golden warmth that adds excitement and power to the creation. This fragrance also features the sweet and subtly smoky facets of labdanum, which unites with the finest vanilla and powdery musk in the base and skilfully rounds off the patchouli composition.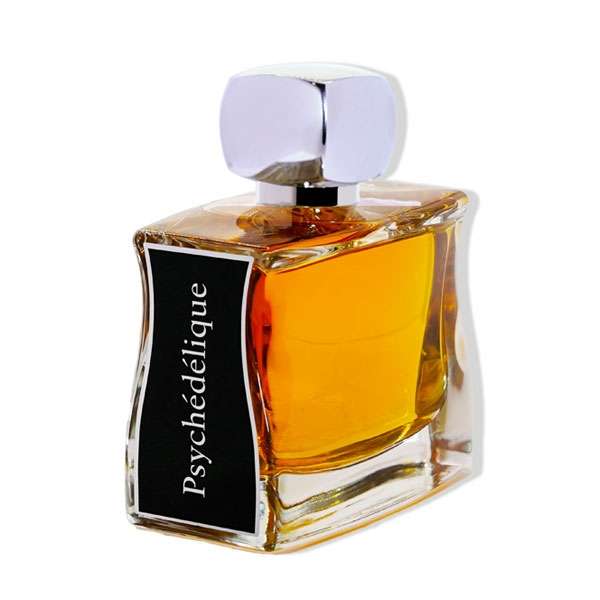 A certain preference or affection for patchouli should definitely be there, because Psychédélique is truly a tribute to the favourite scent of hippies and flower children. Intense, lush and expressive, the eau de parfum is also elegant, sophisticated and yet completely timeless. A modern interpretation of one of the great raw materials of haute perfumery, soothing and comforting, and also a little melancholic.
Certainly, for many the fragrance is not a companion for every occasion and every season. For this, the creation is too self-confident and opulent. However, those who prefer expressive and intense fragrances and are not afraid of lush patchouli can of course wear the eau de parfum all year round at any time of day or night. Personally, I would rather wear Psychédélique in autumn and winter on special occasions, but then with great delight, because the fragrance is simply beautiful! ❤
Giveaway
We are giving away the following treasure from Jovoy, for which we would like to thank Luxum Beauty once again:
How do you get into the lottery pot? Very simple! Leave us a comment below this article up to and including Friday, 21.04.2023. On Monday, 24.04.2023, the lucky winner will be informed by us via email.
You can find the conditions of participation here.
We wish you good luck 🙂