The penultimate round in our series on BORNTOSTANDOUT brings us closer to three more fragrances by the Korean niche fragrance brand, namely Dirty Rice, Burnt Roses and Zest Z&T. Which of the three appeals to me the most even before testing? Certainly Dirty Rice, because the scent of rice is not necessarily inflationary in perfumes. Rather the opposite is the case. Zest Z&T also sounds exciting to me, as here I expect a fresh and tangy hesperidic creation with gin and tonic hints.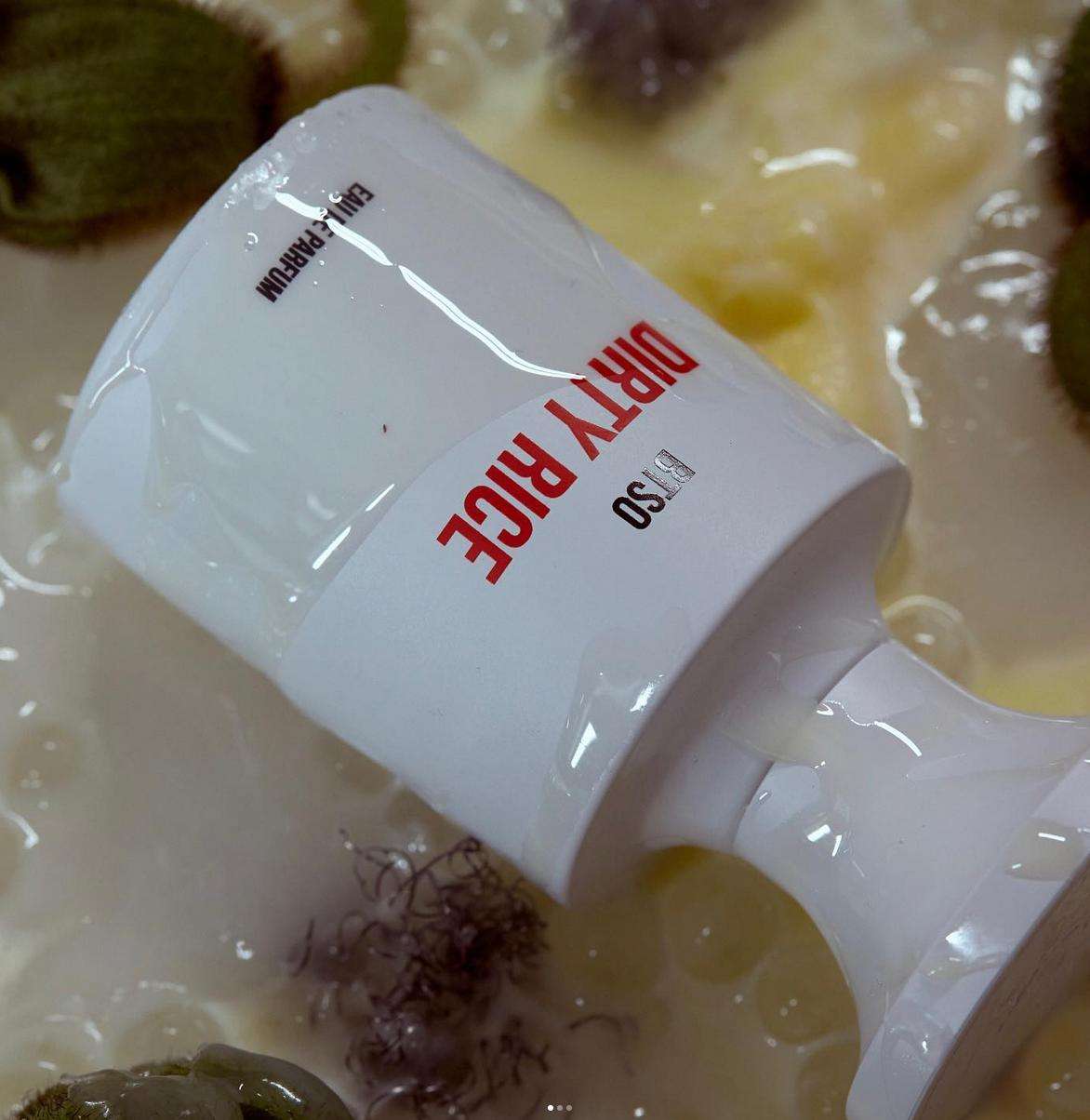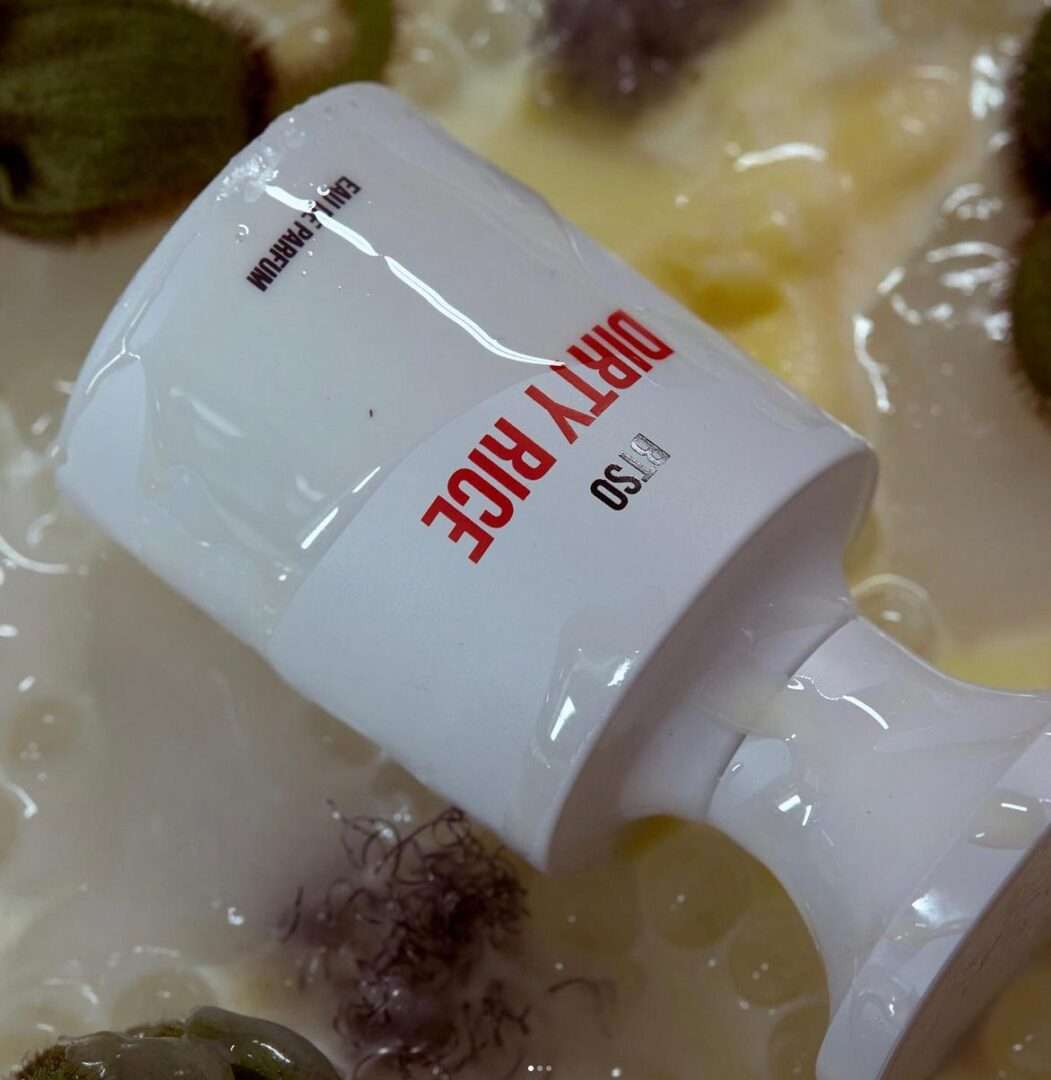 With Burnt Roses, the fragrance direction seems obvious, but I wouldn't have any difficulty believing that I am wrong with all my divinations and assumptions, and that the three fragrances will turn out completely different from what I expect.
Enclosed I link you again all my previous posts about the brand, before I then also want to start right away:
Dirty Rice – BORNTOSTANDOUT
In English, "dirty" means not only dirty, but also indecent and obscene – along with all sorts of other terms. By now, we know where BORNTOSTANDOUT is heading, and so it's not surprising that the press release is rather raunchy.
He took my chin, pulled it down and kissed my lips. Trembling with unbridled desire, his lips moved to my neck and slowly to my ear. As my back arched like a bow, he took a heavy breath, right behind my sweaty back.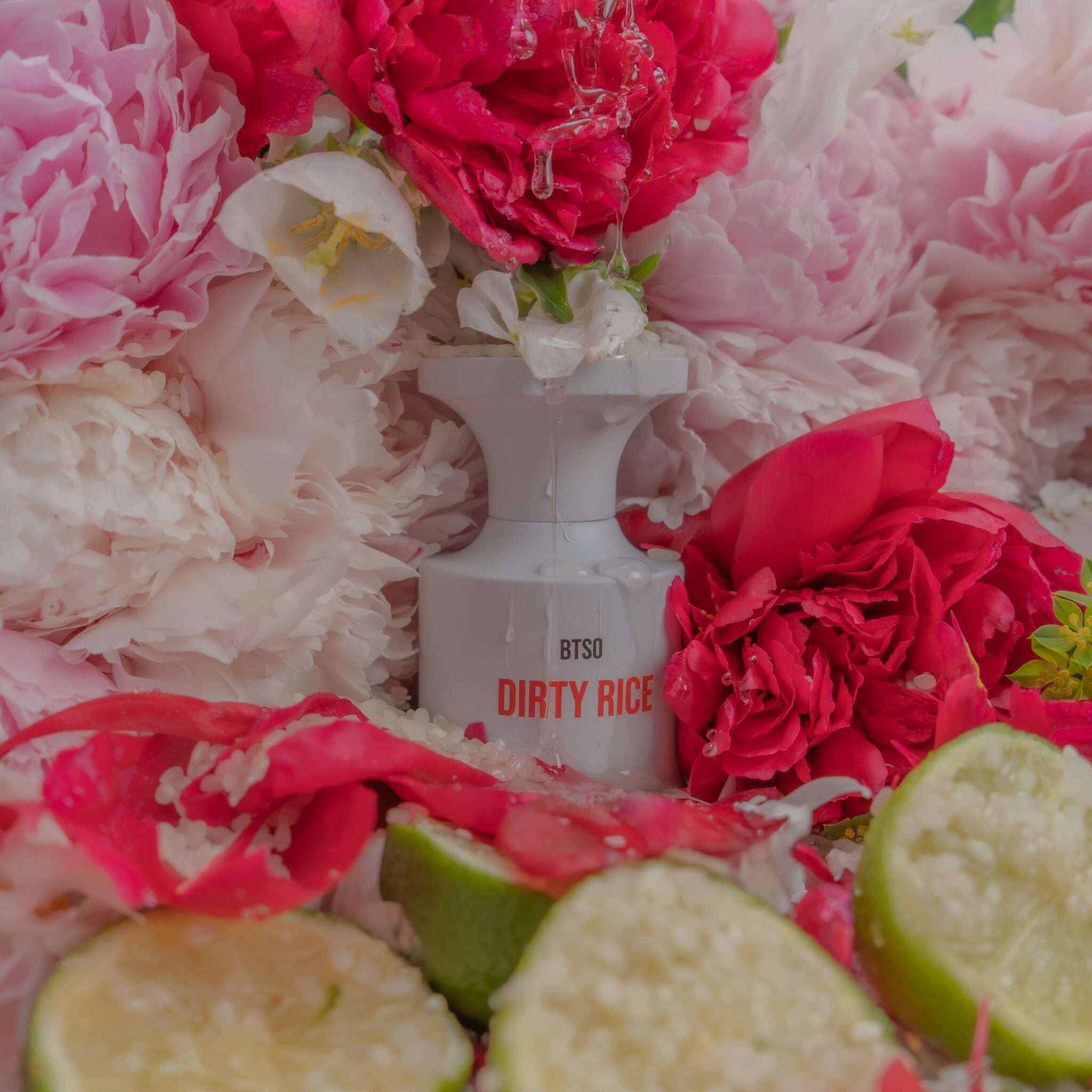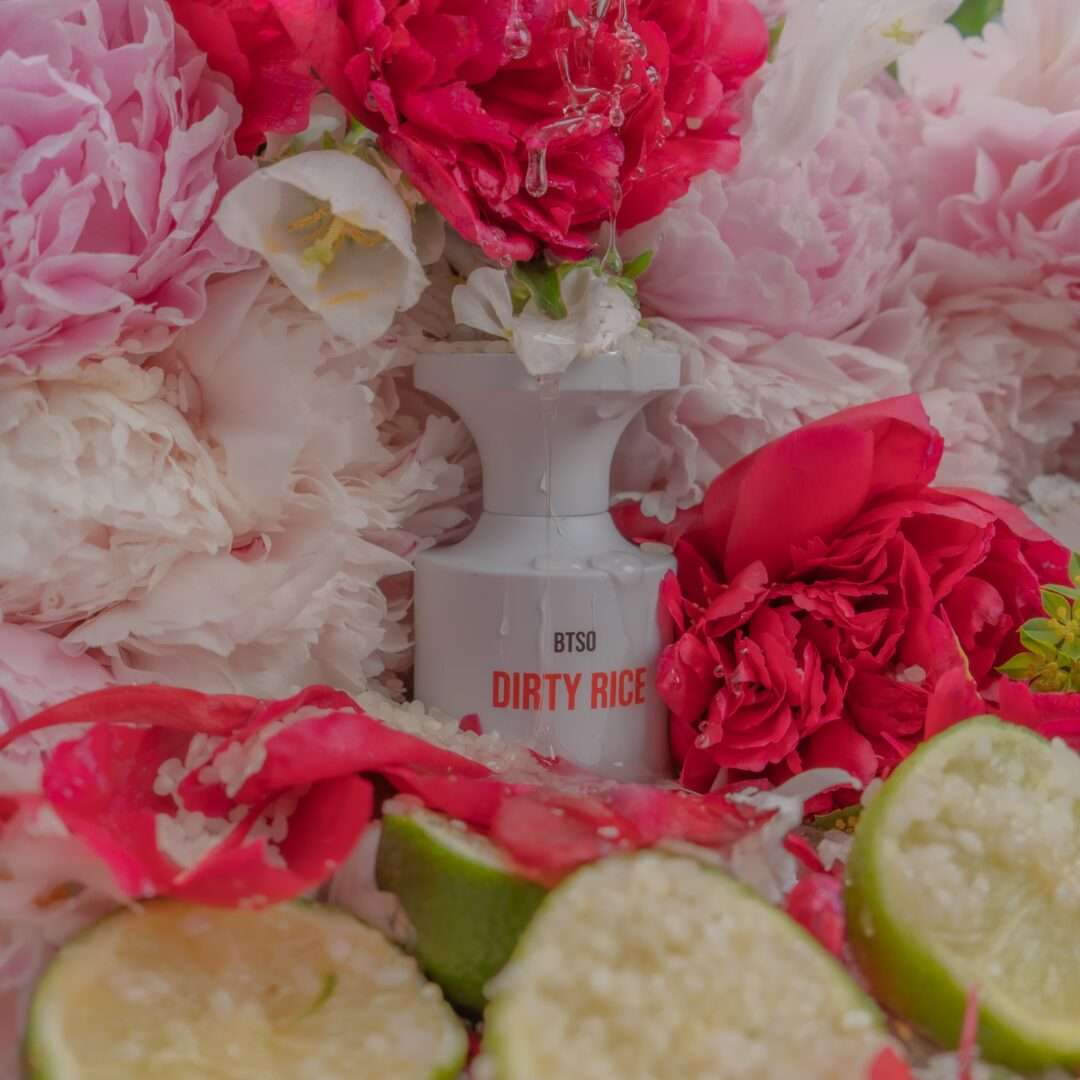 Were all the creations reviewed so far by perfumers Florian Gallo and Frank Voelkl – except for Unholy Oud, created by Dora Baghriche-Arnaut – a "new" perfumer appears in Dirty Rice, but of course we already know him: Olivier Cresp. He is a master perfumer whose life path seems to be predetermined by his family history alone.
He grew up in Grasse, where the Cresp family had been established for centuries, growing roses and jasmine and trading in natural fragrances. At Aus Liebe zum Duft, for example, Juniper Sling by Penhaligon's, Sedley by Parfums de Marly or Flash Back by Olfactive Studio were created by him.
For Dirty Rice by BORNTOSTANDOUT, he used the fragrance notes of bergamot, almond, basmati rice, milk, peony, sandalwood, vetiver, cedarwood, musk and ambroxan. In last Wednesday's interview, brand founder Jun Lim revealed that the fragrance is his favourite creation in the collection and also the most challenging to develop (read it here).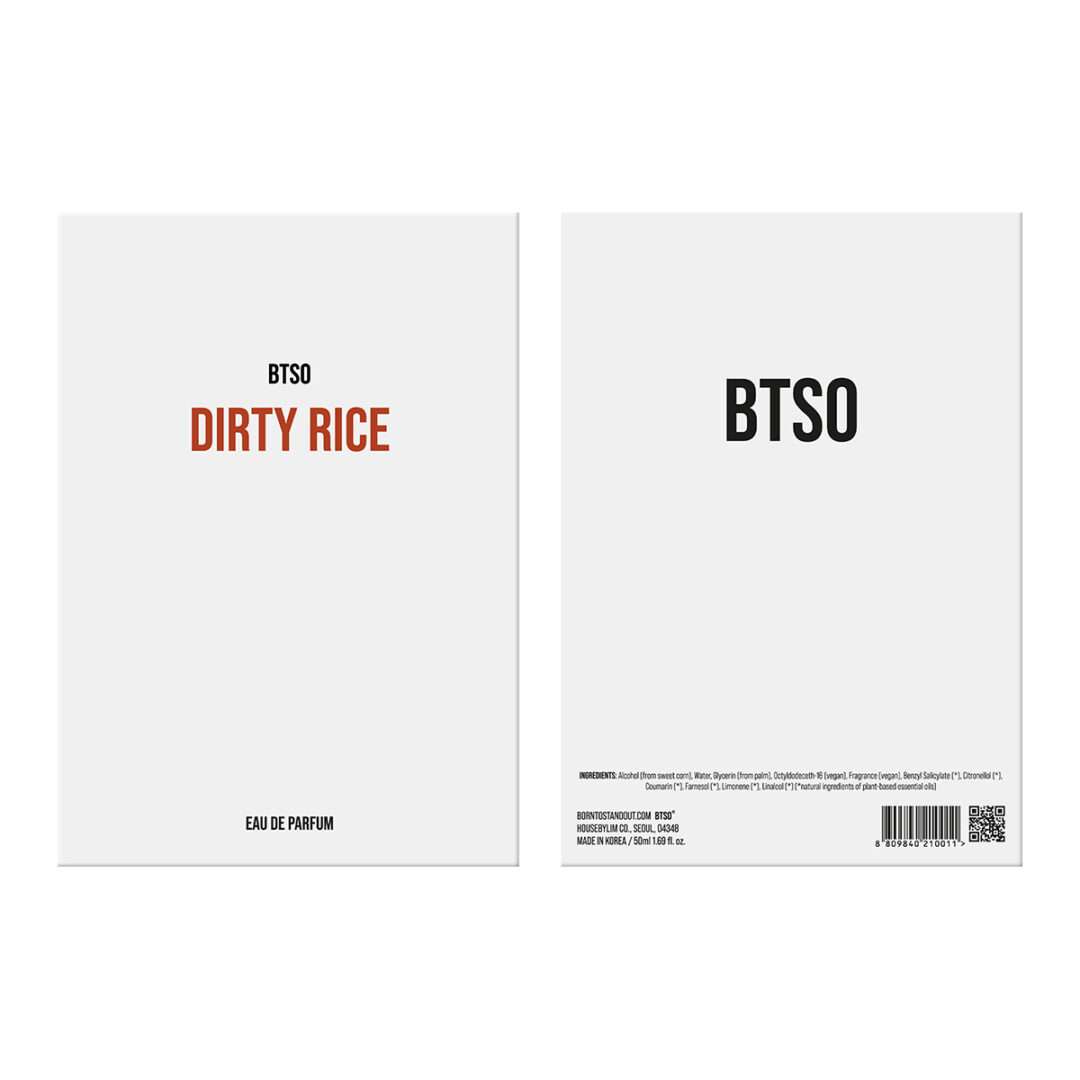 Baby, there's dirty rice!
In any case, Dirty Rice presents itself citrusy, creamy and powdery in the opening. The almond was used very subtly, blending almost completely with milky, bright white nuances accented by greenish-harsh bergamot.
As such, I perceive the rice as a powdery, elusive note to which the peony breathes a gentle, aquatic sweetness. Very light and ethereal, the scent seems like a pleasant breeze passing by.
Skin-tight and skin-like, with clean tendencies and a delicacy that seems almost fragile. Sandalwood and ambroxan lend a subtle woody warmth to the base, which is underpinned by pure white musk powder and creamy vetiver.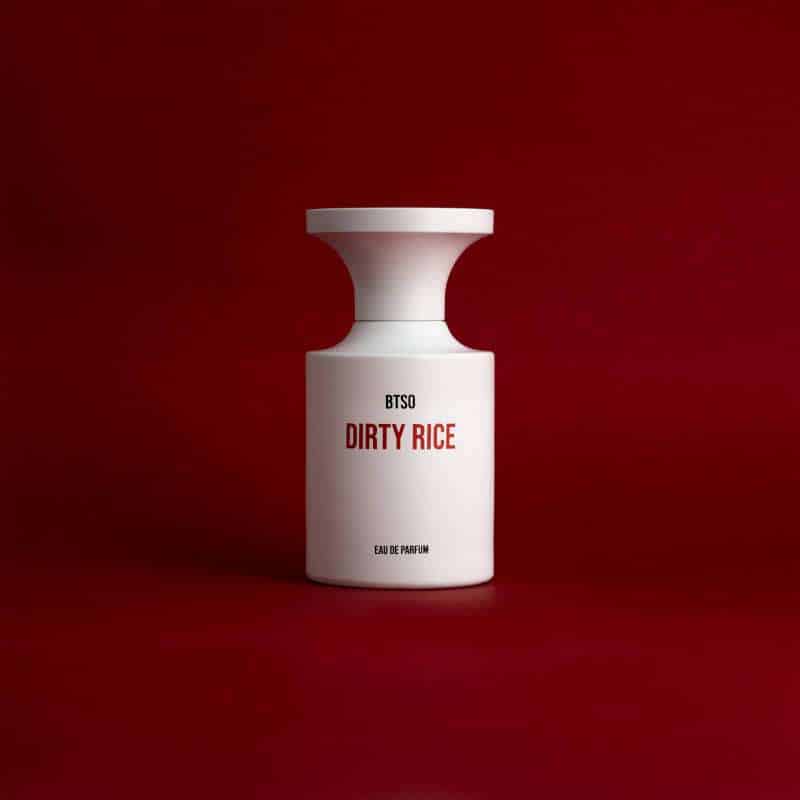 Dirty Rice is the pure, the powdery, the lucid fragrance in the BORNTOSTANDOUT collection. Clean, light, airy and in bright white, this eau de parfum is perfect for those who like understated and transparent creations with skin fragrance character. Definitely not an indecent creation, at most outrageously gorgeous. You guessed it, Dirty Rice is suitable for everyday life and office use, and also cannot be assigned to any age, gender or season. You can wear it always and everywhere, an all-rounder through and through. The presence is rather light, the durability I would classify as good. I'm excited about this opener and look forward to my next two candidates today.
Burnt Roses – Rose Ash
With this fragrance, I imagine something under the name, whereas many of the other creations left me rather baffled in this respect. I expect smoky and floral notes in Burnt Roses and a clear dominance of rose in the latter. I wonder if that's true.
As perfumer was active again Florian Gallo for this eau de parfum of BORNTOSTANDOUT, who did not spare on fragrance notes: aldehydes, black pepper, salt, ozonic notes, Bulgarian rose, lavender, oak moss, cinnamon, ambroxan, amber, cashmere wood, sandalwood, patchouli and incense.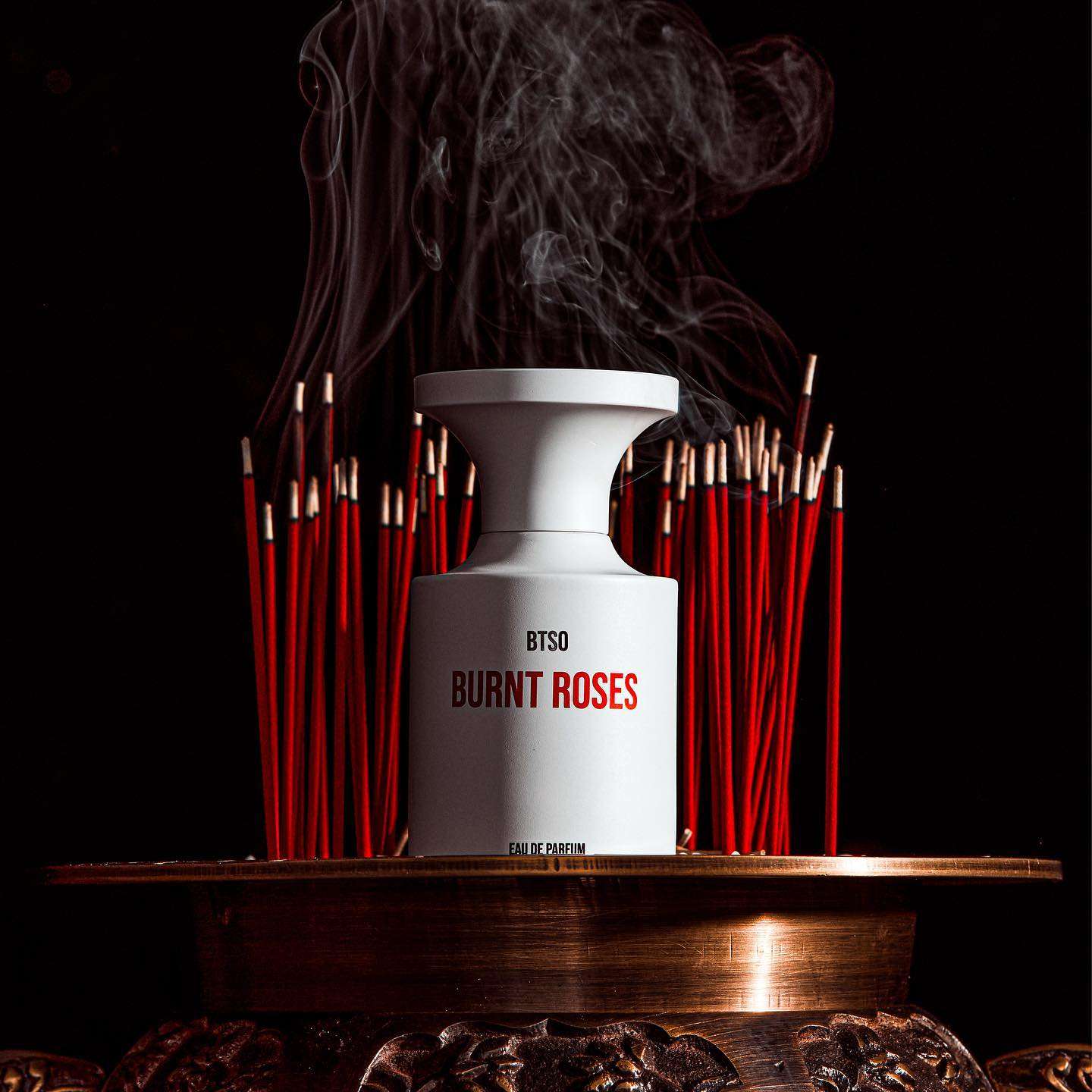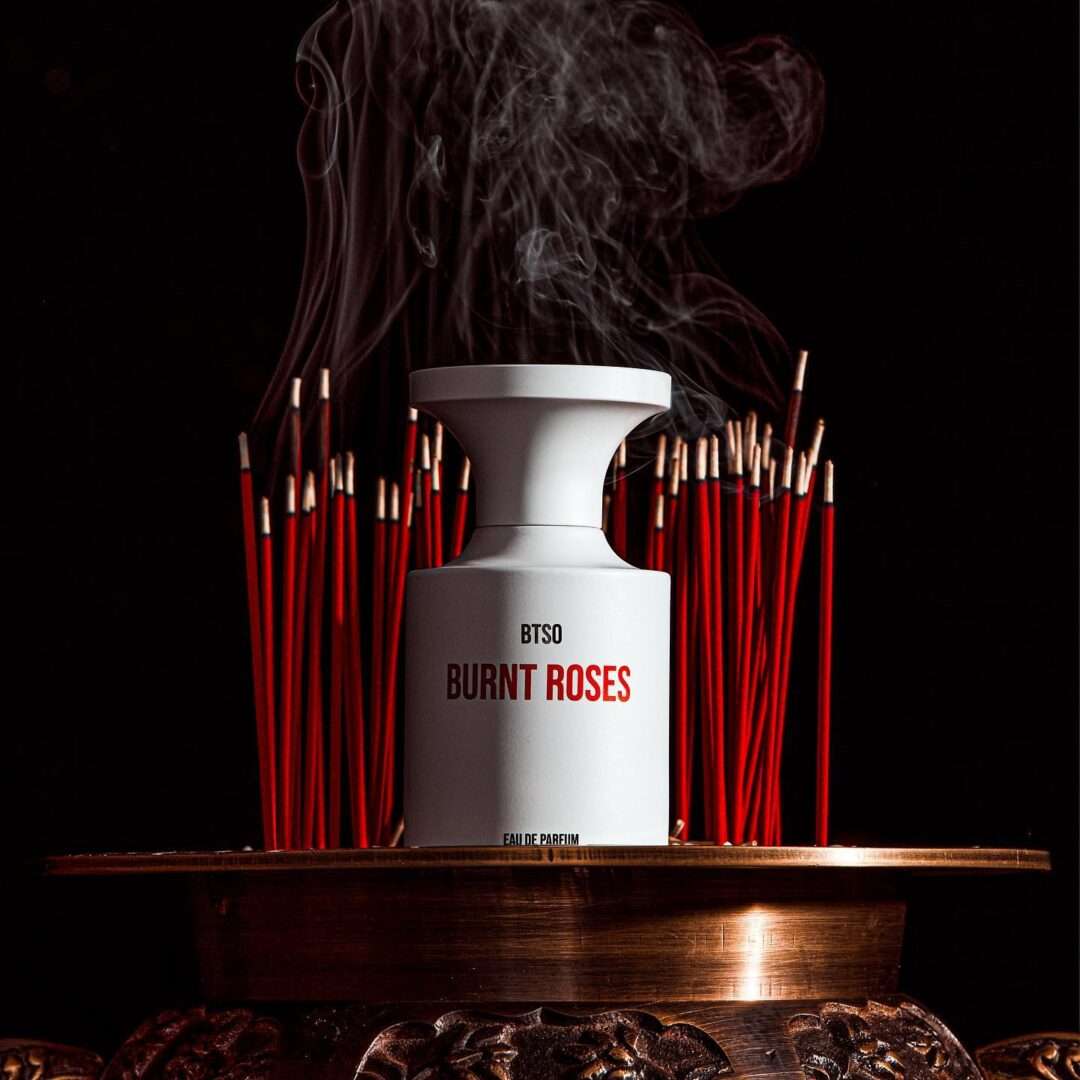 Well, there are a few components with it, which I would not necessarily have expected at first glance. Salt and ozonic notes, for example, or cinnamon and lavender. With the other ingredients I get along quite well, I don't know what you think. 😉.
The scent of burnt roses
Fruity, floral and spicy shows Burnt Roses in the opening. Ozone notes merge with dry pepper spiciness, underpinned by the clearly perceptible nuances of lavender, whose tart and herbaceous accents almost define the fragrance at the beginning. They also have a certain smokiness and earthy, dark and leathery features.
I attribute the soapy accents to the rose, which are clearly sniffable in the creation. Gradually, the lavender loosens the reins a bit, but still remains perceptible. Warm and creamy woods emerge in Burnt Roses, accompanied by the resinous incense nuances with which the eau de parfum slowly fades.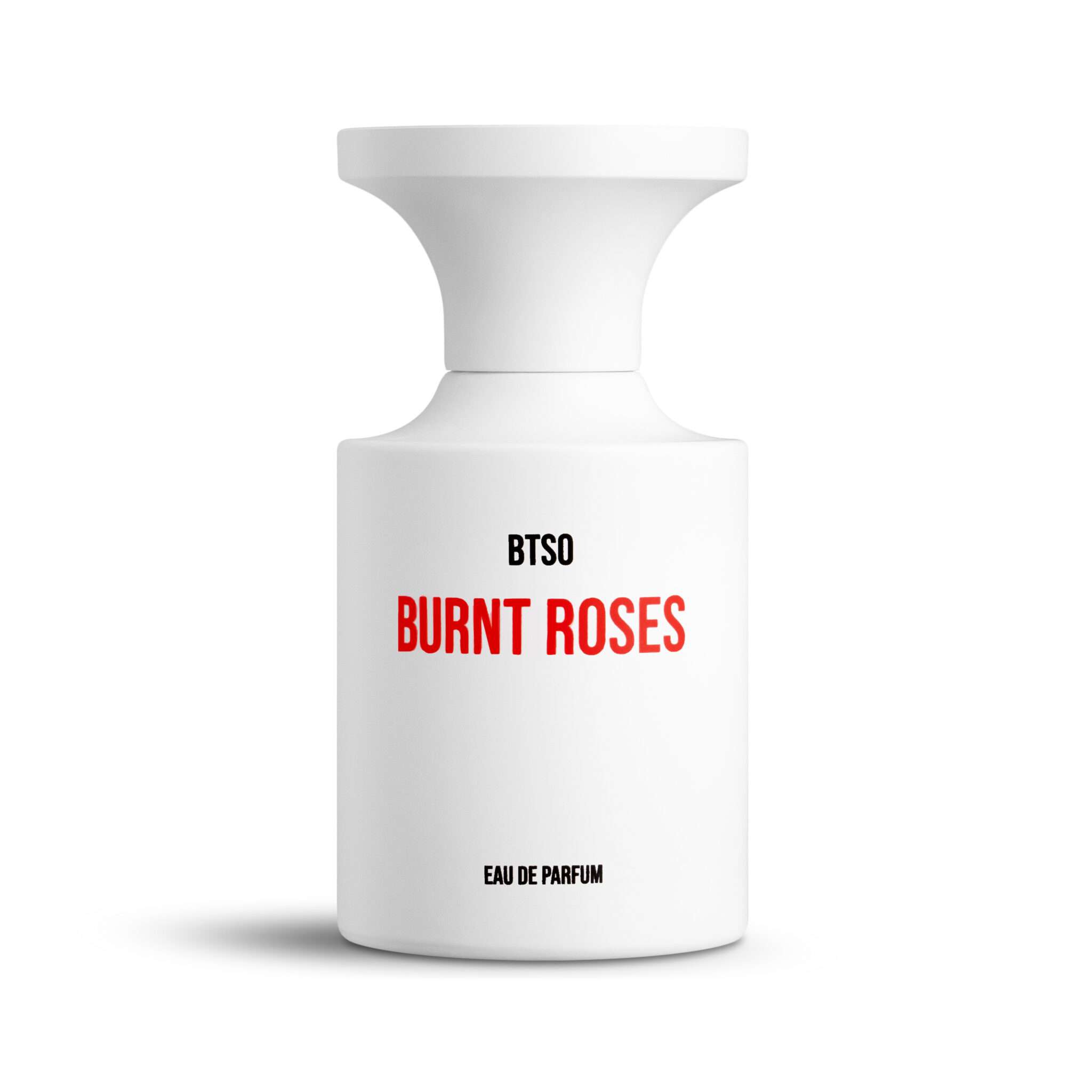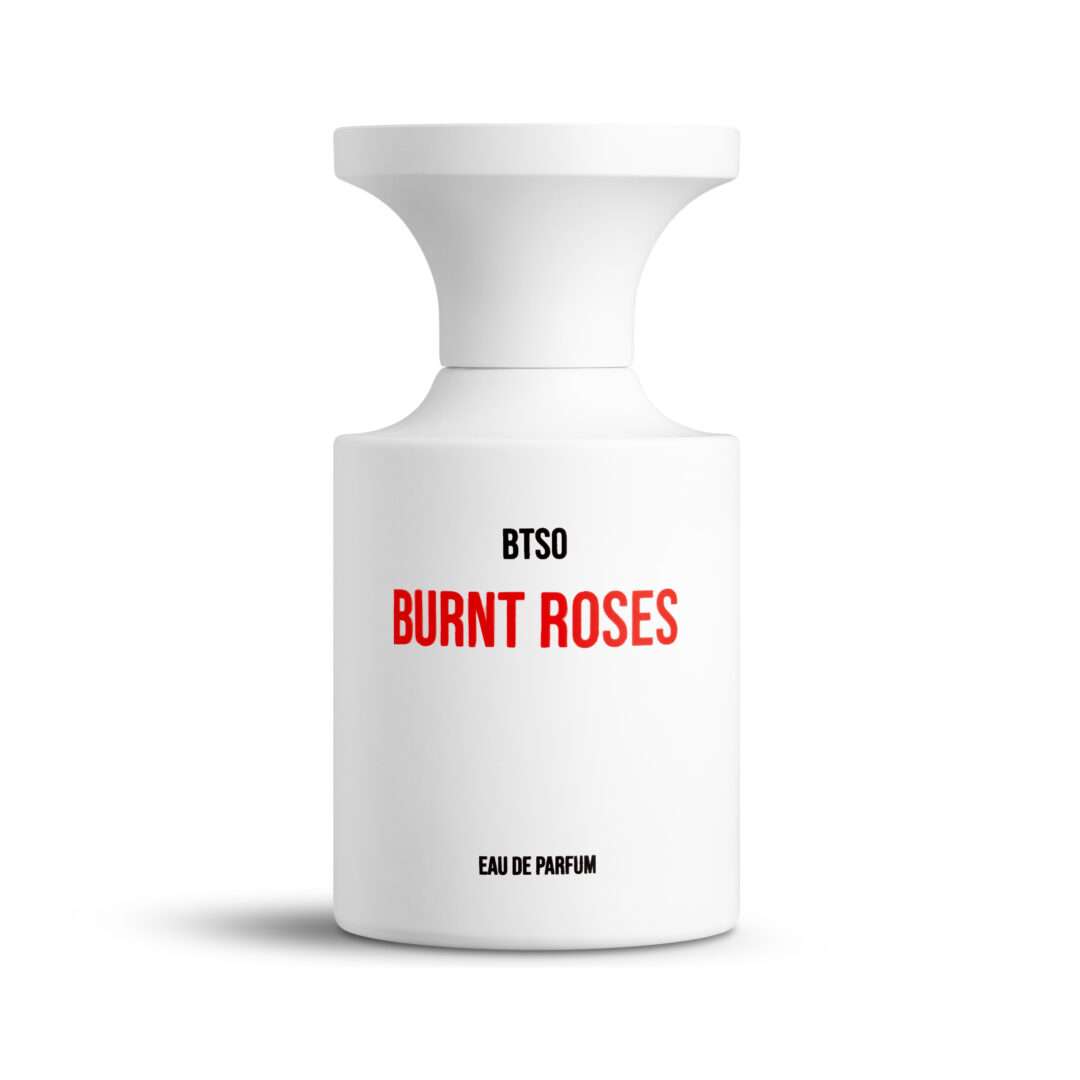 Burnt Roses could well have been called Burnt Lavender, because to my nose, the notes of the purple shrub from the labiates family are more present in the creation than the queen of flowers. Underpinned by dry-hot spices, intense-soapy facets and earthy-woody nuances, I find the scent to have a nostalgic touch. Of medium to strong presence and blessed with excellent longevity, I would wear Burnt Roses more in the evening or for leisure than in the office. For those who love smoky, spicy fragrances with vintage character, this eau de parfum by BORNTOSTANDOUT could be just the thing.
Zest Z&T – Zin and Tonic
With Zest Z&T, another master perfumer enters the creative stage of the Korean brand BTSO: Honorine Blanc, who is also responsible for the beautiful summer sunshine fragrance Sunset Hour by Goldfield & Banks, which as we all know also made it into my Top 3 Fragrances 2022 (read it here). So I expect great things.
The text for Zest Z&T combines the warm season with the jump into the cool water. On a balmy summer night, two unnamed people bathe naked in a cold stream, which is probably located next to a road. In this country, streams or water accumulations next to roads usually occur after more abundant rainfall, when the roadside ditches fill with water. Surely, however, BORNTOSTANDOUT means another form of brook 😉.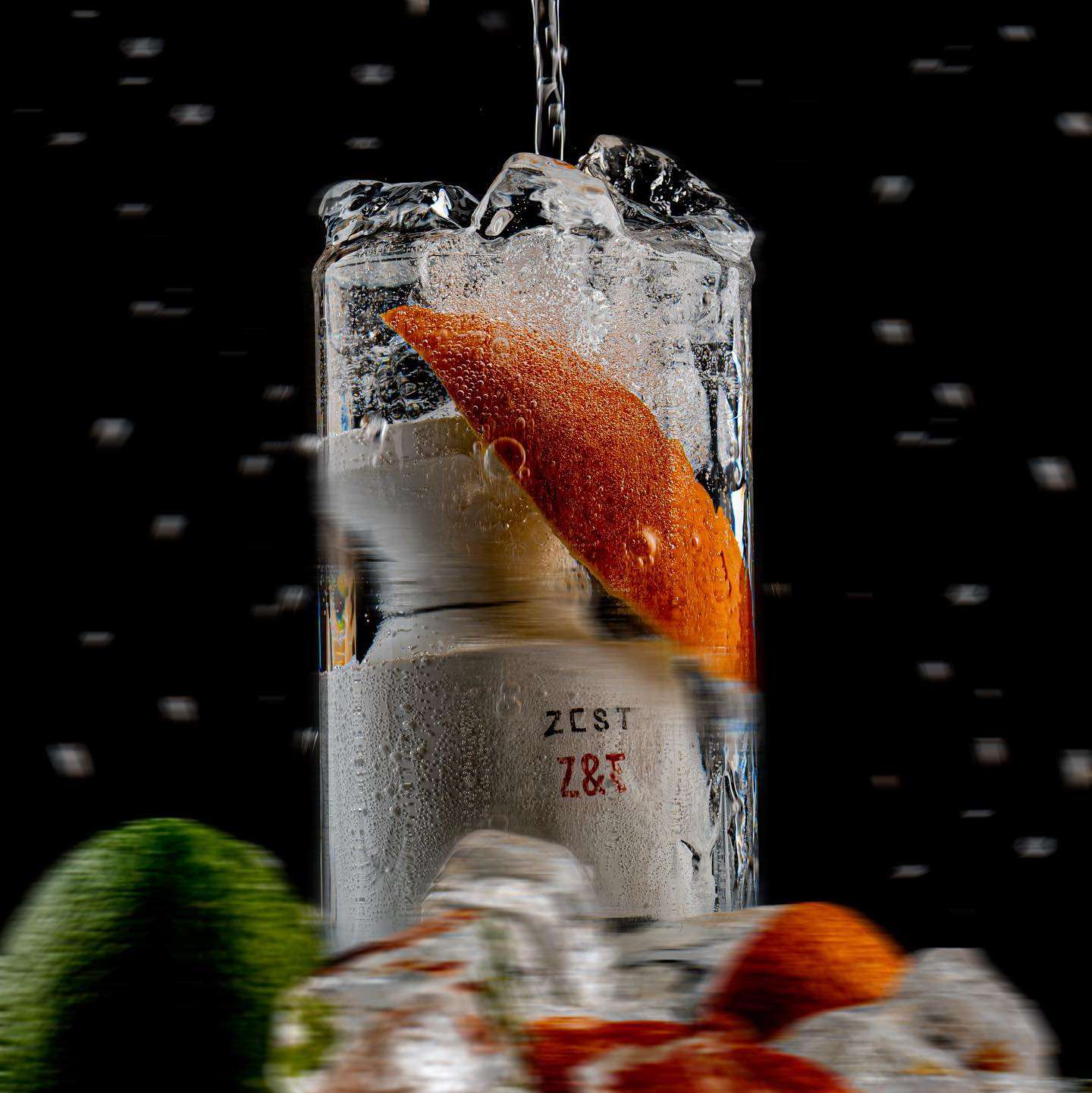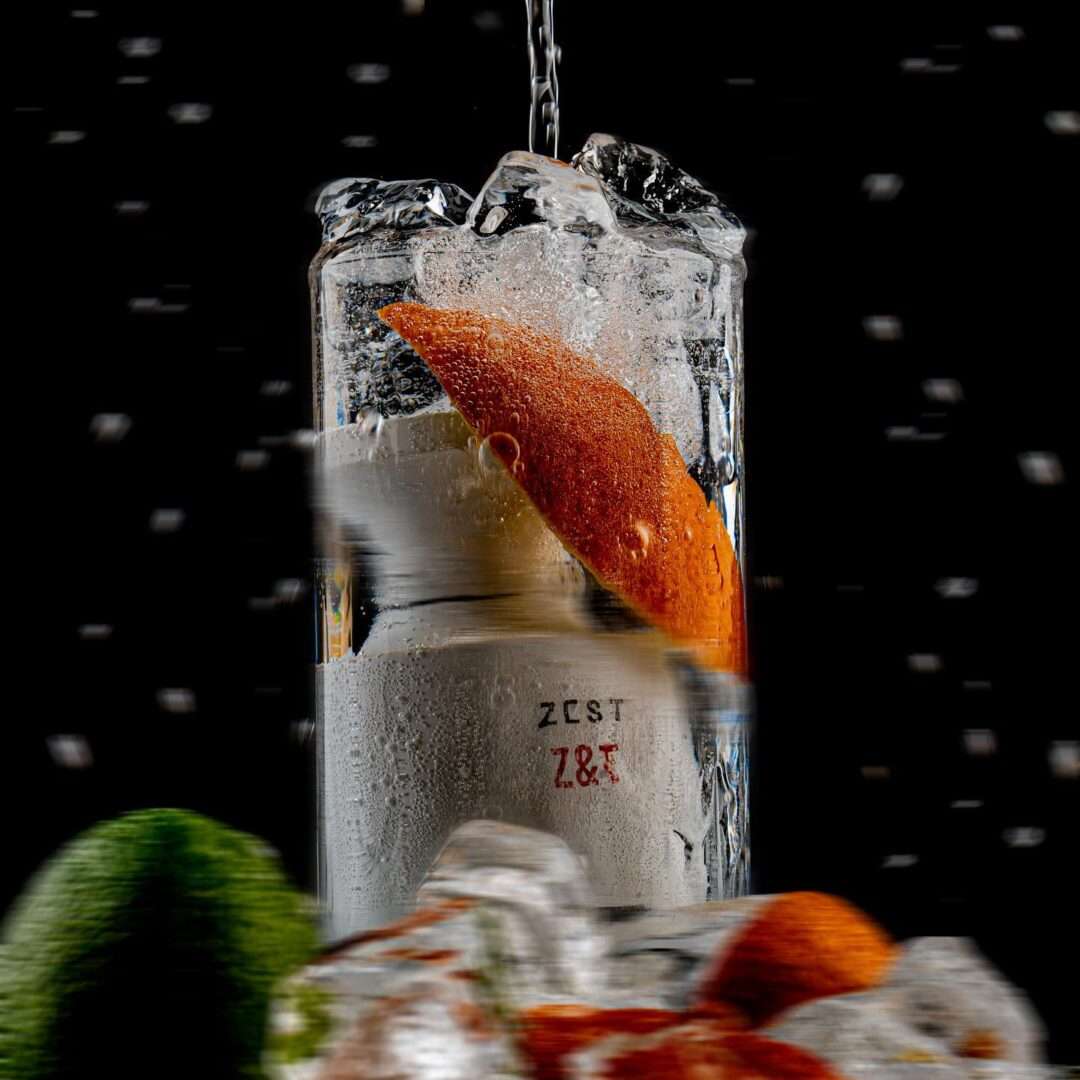 I'm beginning to suspect that I might actually have been wrong with my hesperidic scent prophecy at the beginning of this post. Indeed, the fragrance notes have rather little citrus involvement: Gin, Juniper, Cardamom, Pink Pepper, Verbena, Coriander, Black Pepper, Clary Sage, Virginia Cedarwood, Elemi Resin and Patchouli. A look at the online English dictionary also quickly reveals to me that "zest" can mean not only zest, but also pleasure, joy or enthusiasm.
Lustful highball
Gin and tonic are highballs, which means they consist of a type of liquor plus something fizzy, in this case gin and tonic water. We also find gin in Zest Z&T, paired with the tingling woody nuances of juniper. Pepper brings a bit of dry spiciness into play, while verbena adds a touch of greenish citrus freshness, into which the aromatic notes of coriander and cardamom also pour.
Very light, very airy and energetic, the eau de parfum has a cooling and refreshing sparkling effect. Cedarwood gives the fragrance clean woody facets that are underscored by creamy patchouli. Herbaceous woody and greenish notes permeate ZEST Z&T from start to finish. The composition of BORNTOSTANDOUT finally ends with a citrusy tingle.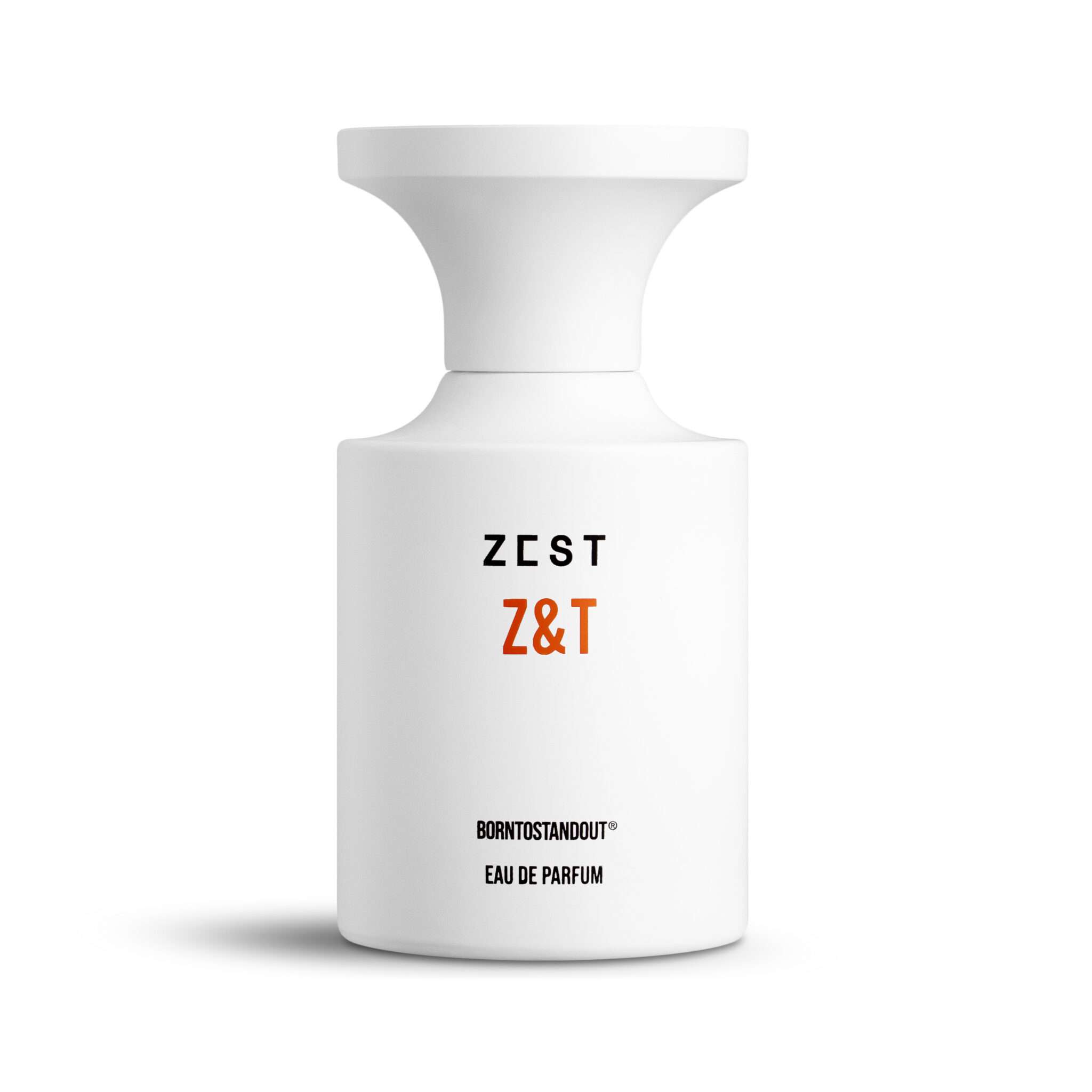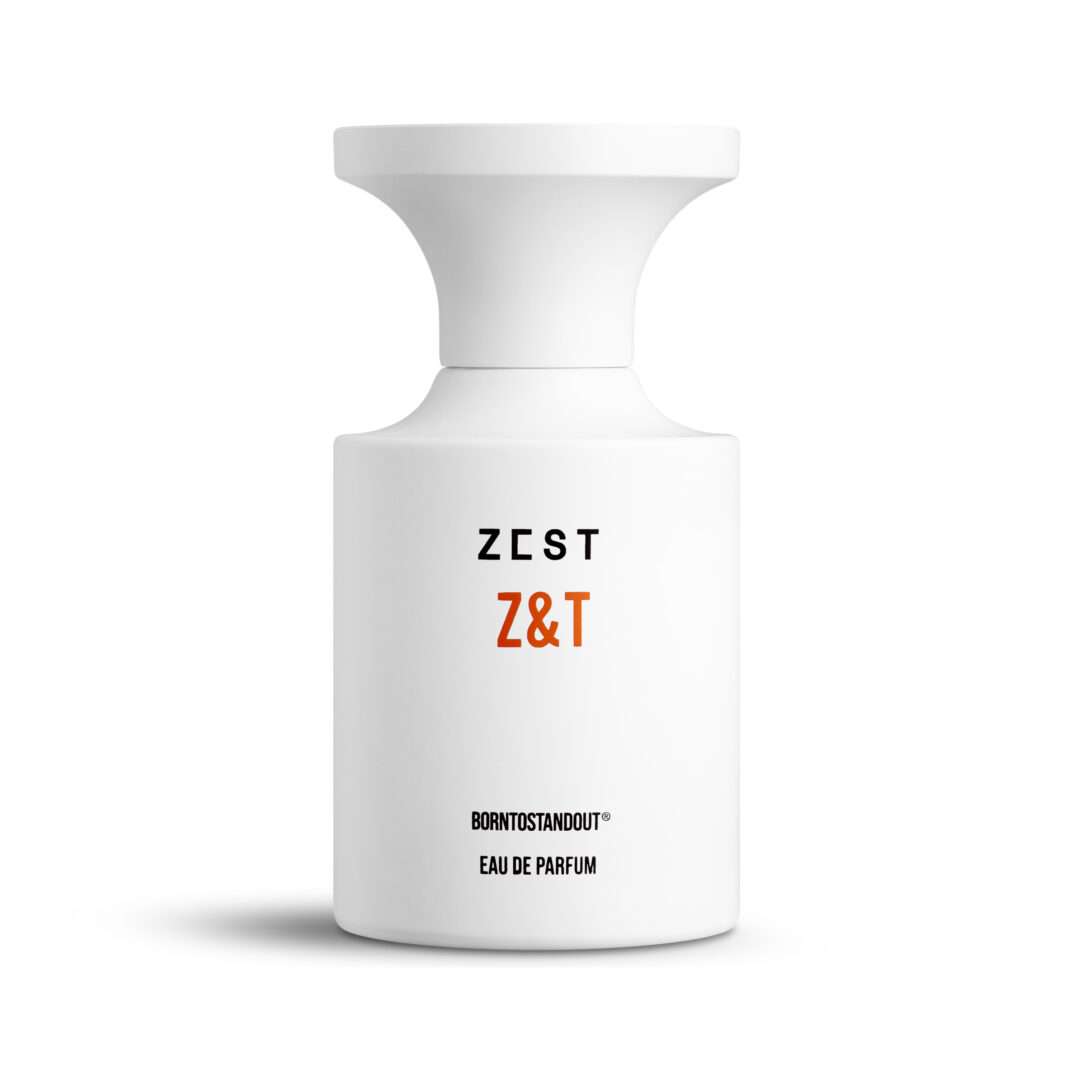 To conclude today, BTSO presents us with a summery-fresh and dynamic-cool fragrance for the warmer season, which plays with the notes of a gin and tonic and translates them olfactorily in a transparent, clean way. Friends of gin fragrances should definitely put Zest Z&T on their to-try list as well as all others who are still looking for a new and peppy sparkling creation for hot summer days. Suitable for everyday life and office use, the Eau de Parfum by BORNTOSTANDOUT is definitely unisex. What more could you want? A great finale to today's review, with which we're heading down the final straight to BTSO, because tomorrow will be the last post on the Korean brand for the time being.