The next three fragrances from BORNTOSTANDOUT are on the program, namely Indecent Cherry, Hinoki Shower and Fig Porn. So cherry, cypress and fig are on today's schedule, which already sounds absolutely exciting to me. Attached I link you to my last three posts on the Korean niche fragrance brand BTSO, including an interview with founder Jun Lim: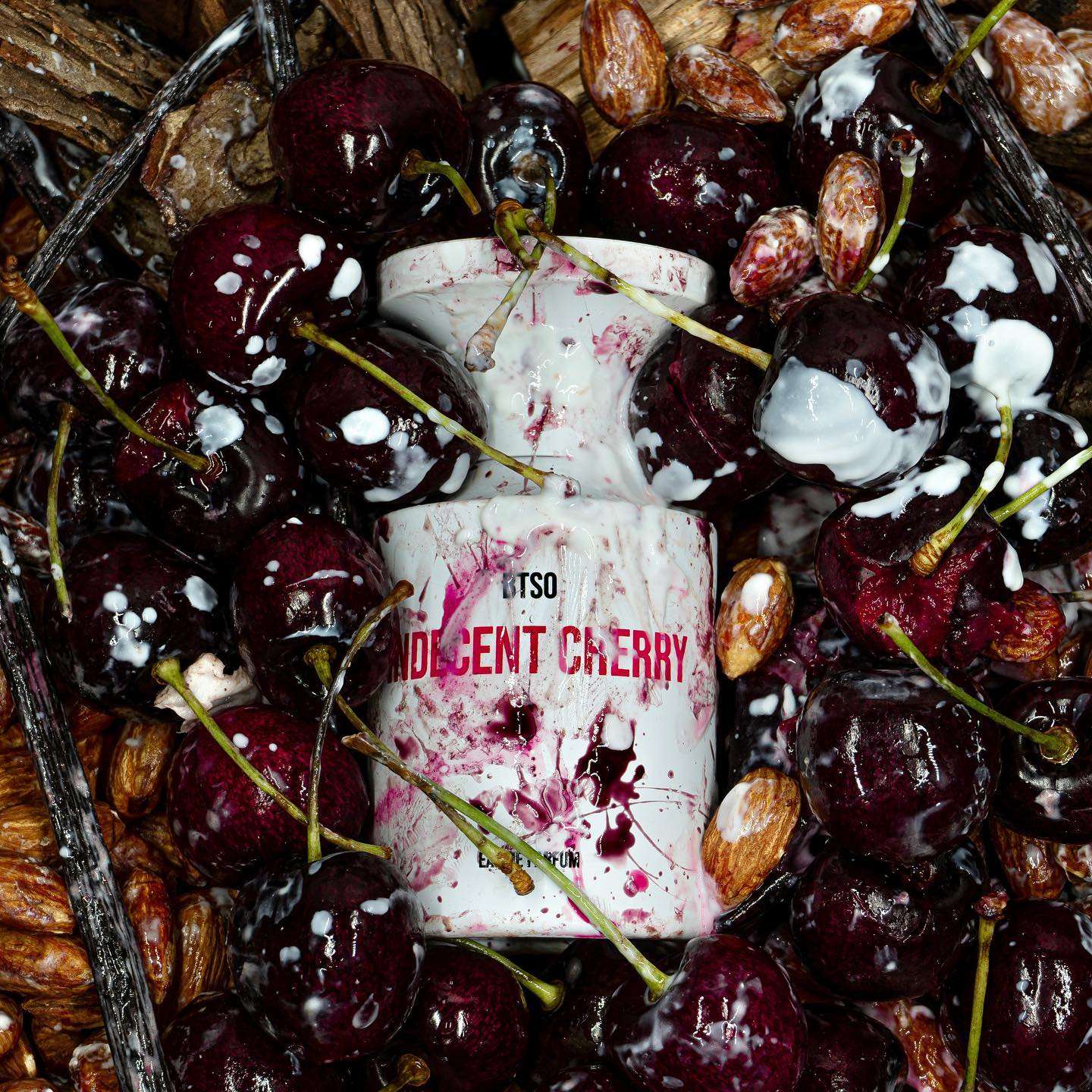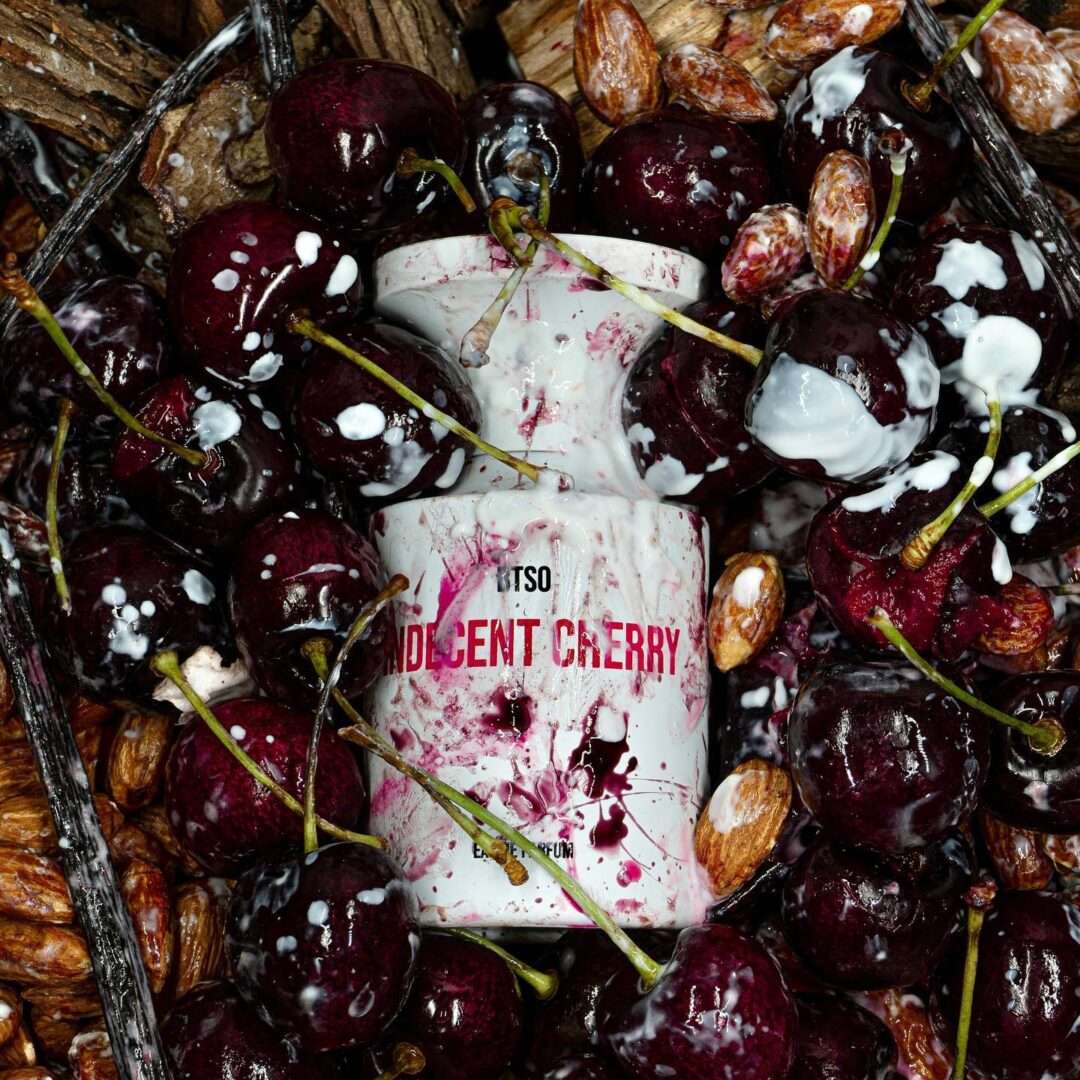 Indecent Cherry – Indecent fruit
The cherry in Indecent Cherry certainly seems to enjoy life, lying in a sinfully delicious bed of almonds, vanilla, woods and whatever else may be hiding in the colourful and sticky mix of decadent delights.
Founder Jun Lim has already told us that he likes to be inspired by love and its absence. That's probably one of the reasons for the press texts, which have always been about interpersonal relationships of some kind. This is also the case with Indecent Cherry. Here, cherries preserved in liqueur remind us of an unpleasant and painful separation.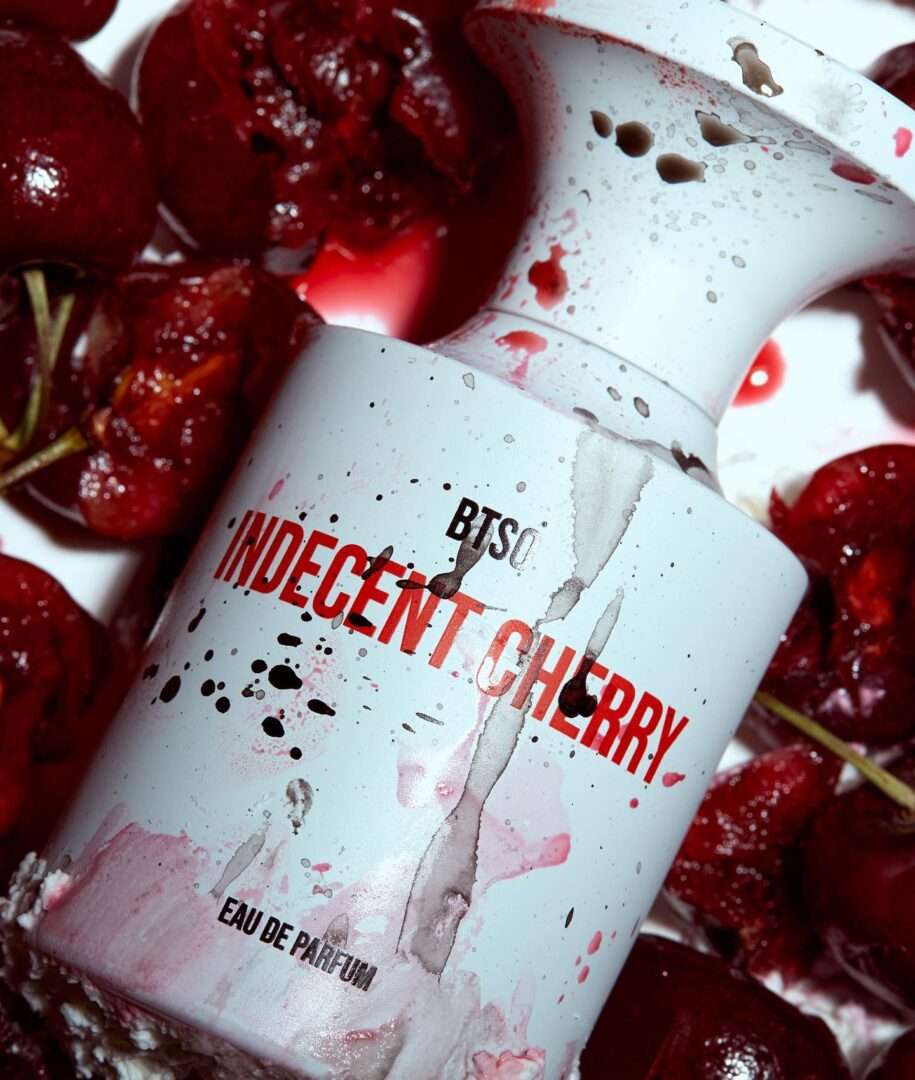 Perfumer of Indecent Cherry is once again Florian Gallo, working for Firmenich and based in Shanghai. He created the eau de parfum for BORNTOSTANDOUT out of the fragrance notescherry, almond, saffron, Bulgarian rose, strawberry, mimosa, vanilla, amber, patchouli, musk and benzoin resin.
Irresistible cherry pleasure – Indecent Cherry
Lush, sweet and juicy cherries open Indecent Cherry, how beautiful! Saffron and almond give the dark red stone fruit creamy-gourmand facets and a spicy depth. Fine-floral and honey-sweet enchant powdery mimosas, which have a romantic rendezvous with lovely wild strawberry nuances.
Indecent Cherry by BORNTOSTANDOUT finally glides into a warm, gentle and cosy base in which creamy patchouli, the milky chocolate notes of benzoin resin and sweet ambergris fall into each other's arms with pleasure, accented by the finest vanilla musk. Amidst these delightful notes lie, tipsy and happy, dark red cherries. What a delicious final act!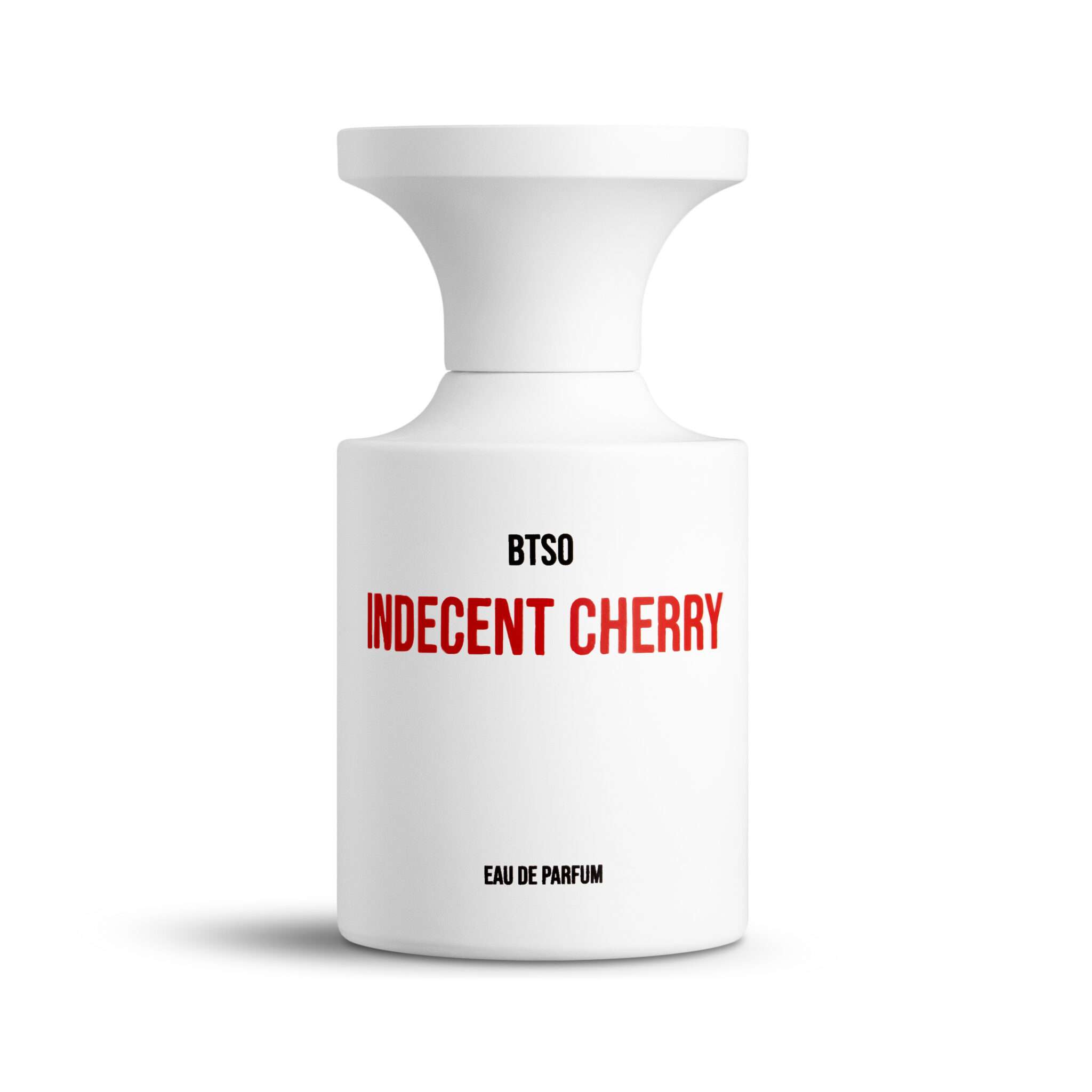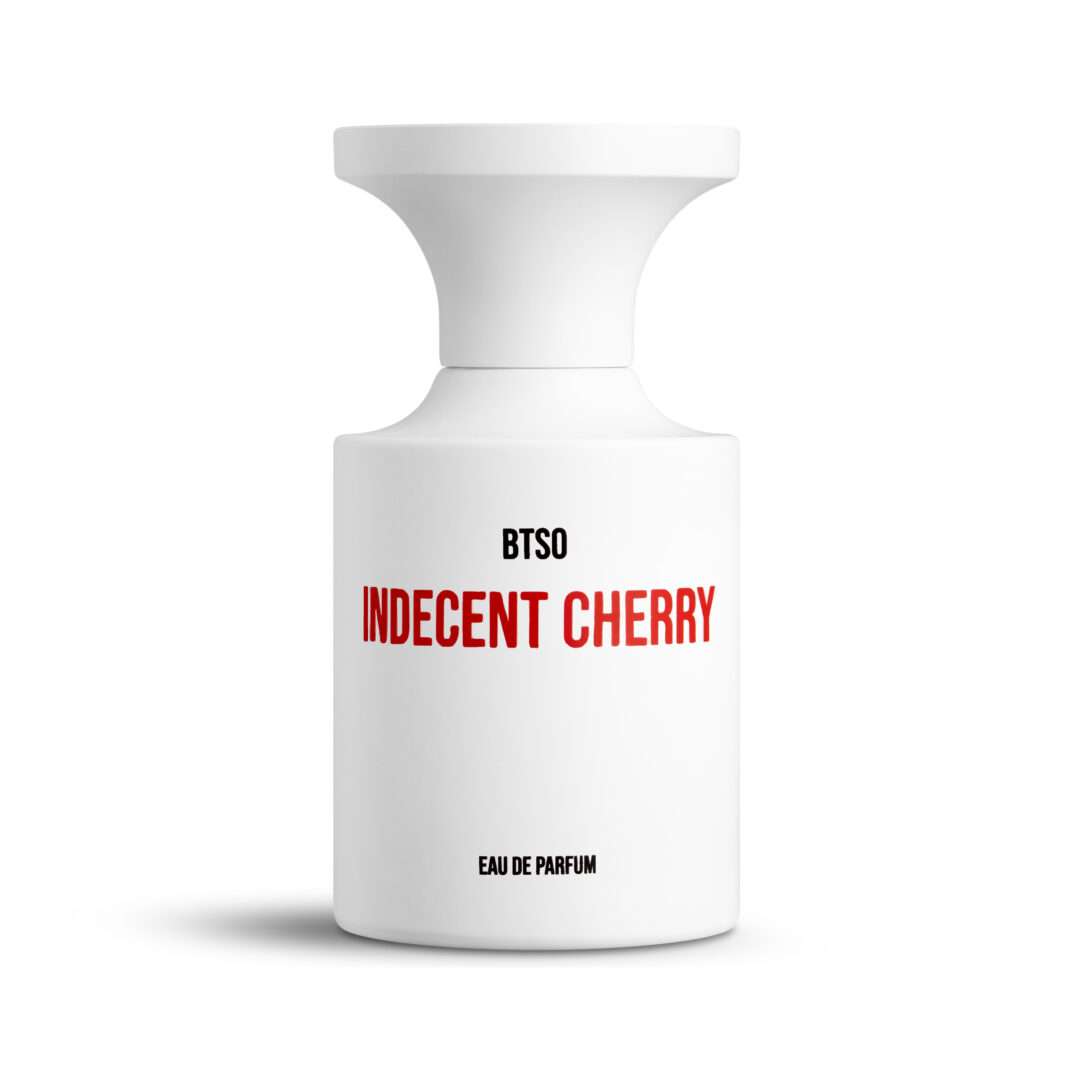 With Indecent Cherry BORNTOSTANDOUT presents us with a cherry fragrance in a class of its own! My personal highlight so far in this collection – and I say that as a self-confessed cherry refuser when it comes to culinary. Boozy, spicy, creamy, deep, mysterious and incredibly delicious, the eau de parfum is an absolute must-try for all friends of fruity gourmand scents and cherries in general. But also for all those who are still looking for a rather lush and sweet scent for the cooler season or colder days could enjoy Indecent Cherry. A unisex creation with medium to strong presence and excellent durability that I would wear for any occasion. Fantastic! 🍒🤤
Hinoki Shower – Cypress Shower
Hinoki Shower is a completely different caliber. I wonder what a cypress shower is supposed to be? Because the word Hinoki indicates a very special type of cypress: the Japanese cypress. These conifers usually come from Japan and their wood is actually used for construction. However, not for showers, but rather for sacred buildings or palaces. By the way, the bats for playing table tennis are also often made of this wood.
By now we are professionals with regard to BORNTOSTANDOUT and already know in which direction the press text for the fragrance will lead us. It gets a bit creepy and also erotic, as the setting is an old forest cabin. The protagonists are an unnamed first-person narrator and a girl he does not know. The relationship of the two can definitely be called intimate.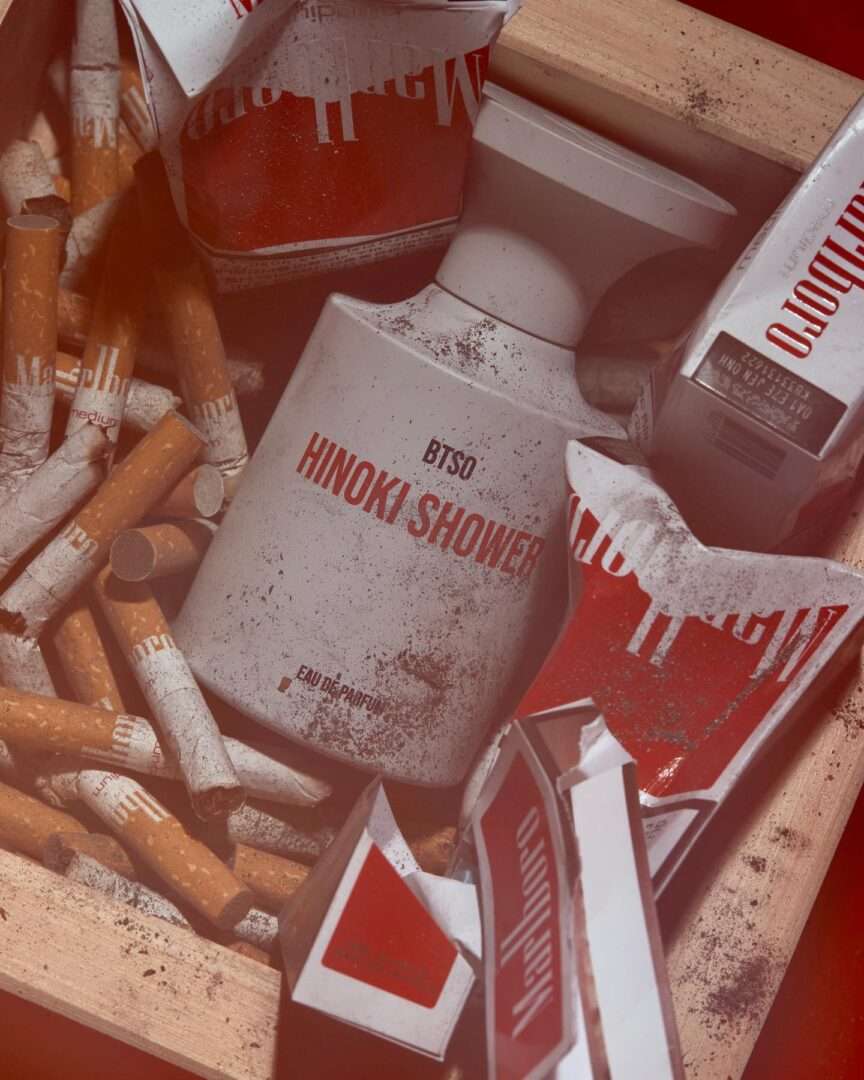 Perfumer Frank Voelkl was solo creative this time and combined for Hinoki Shower the fragrance notes camphor, cypress, pine, thyme, cedar, woods, tobacco, vetiver and tree lichen. It should not be too much of a surprise for us that we are dealing with a woody creation.
How does a shower of Hinoki smell?
Hinoki Shower starts cool and refreshing thanks to the menthol notes of camphor and citrus-green cypress. The thyme also puts its aromatic, pungent and characteristic herbal nuances in place early on, accompanied by an ethereally clean and radiantly bright woodiness that has that – for me typical – elusive flickering of molecules.
Tobacco gives the eau de parfum a little depth, but remains overall very restrained and also vetiver and tree lichen subordinate themselves in the creation to the wonderful bright and citrusy woody notes, provide only a subtle, woody background.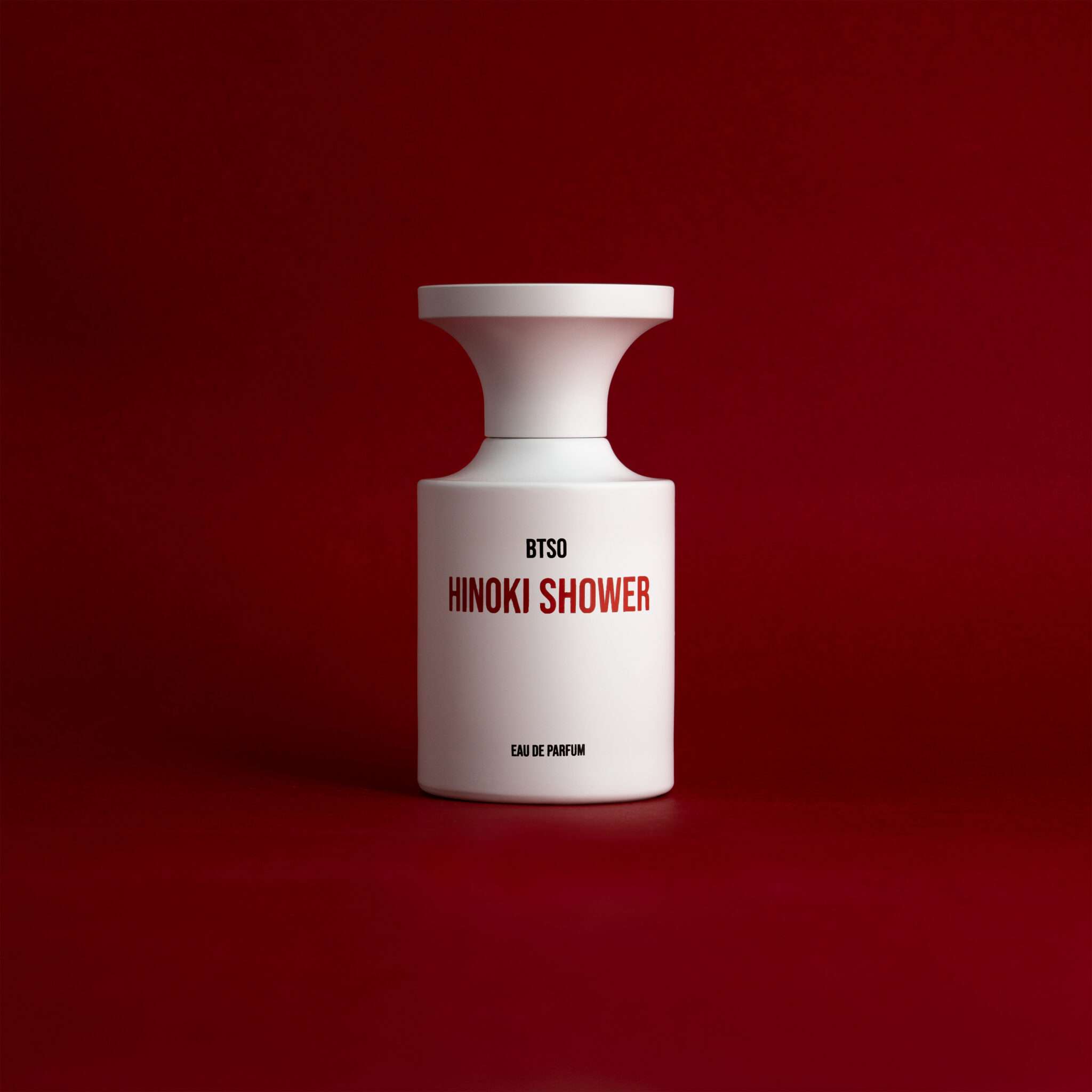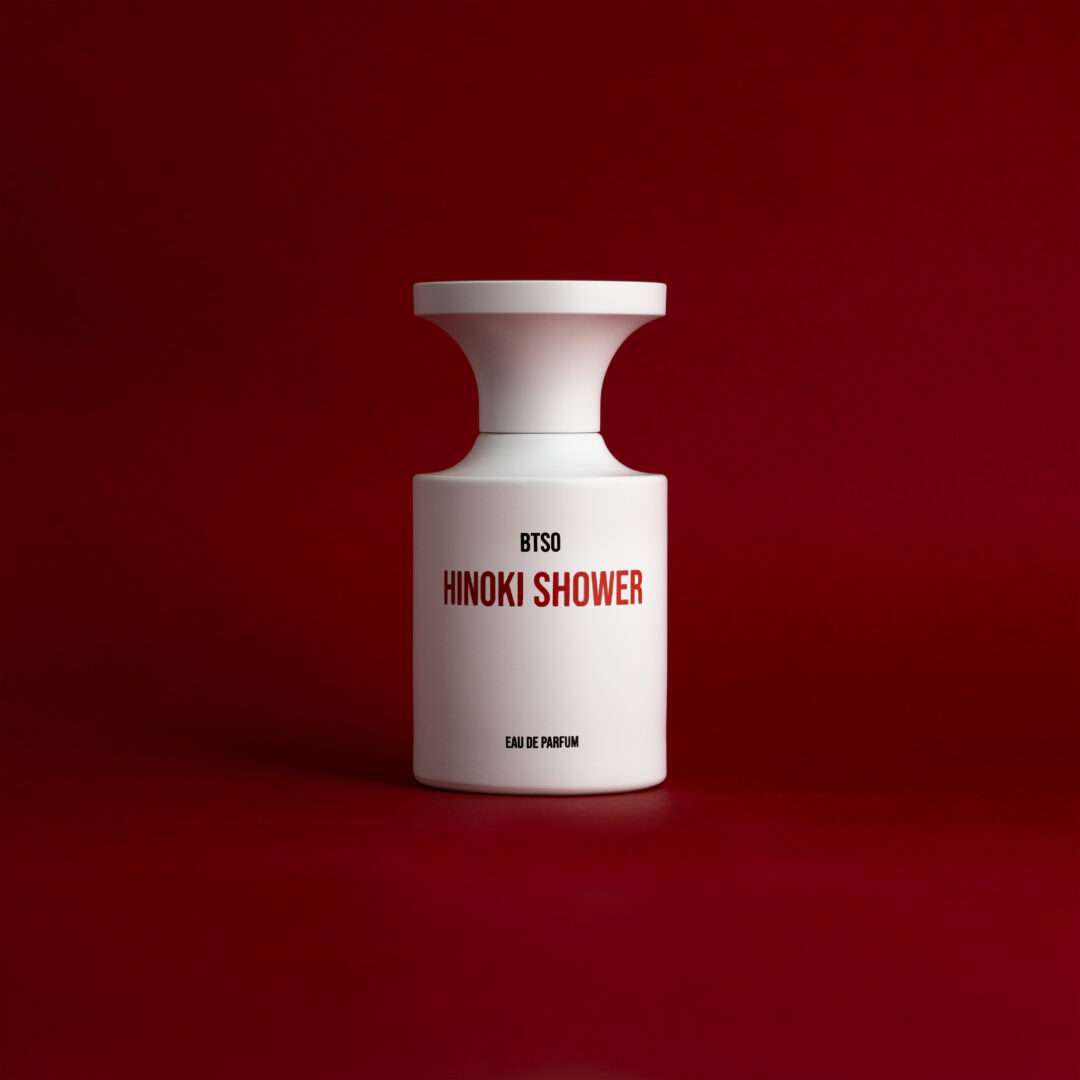 If you like light, transparent and bright woody scents that have a citrus and aromatic touch, if you love cypress and thyme and are not averse to a certain molecular character, you should definitely put Hinoki Shower by BORNTOSTANDOUT on your must-try list. Absolutely suitable for everyday life and office use and a unisex composition that I can imagine super in the warmer season due to its camphor-like coolness. In principle, however, an absolute all-rounder in terms of occasion, season and age.
Fig Porn – Fig for adults
I am particularly looking forward to our last fragrance today, because I am a self-confessed fan of fig fragrances. Culinarily, the fruits remain denied to me due to an allergy, but in the olfactory sense I revel in the thoroughly erotic fig wherever possible.
"To embrace the beloved, long, gently, tenderly, madly, to caress him until he wears out, to grasp him fiercely as one plunders, then to thrust into him, to hollow him out, then to breathe passionately, to drink him, then to embrace him again, to traverse him and traverse him again, until one melts into him, until one loses oneself in him, until one dies in him in the midst of his arms, is this not, pure and simple, the wonder of all wonders?" – Lydie Salvayre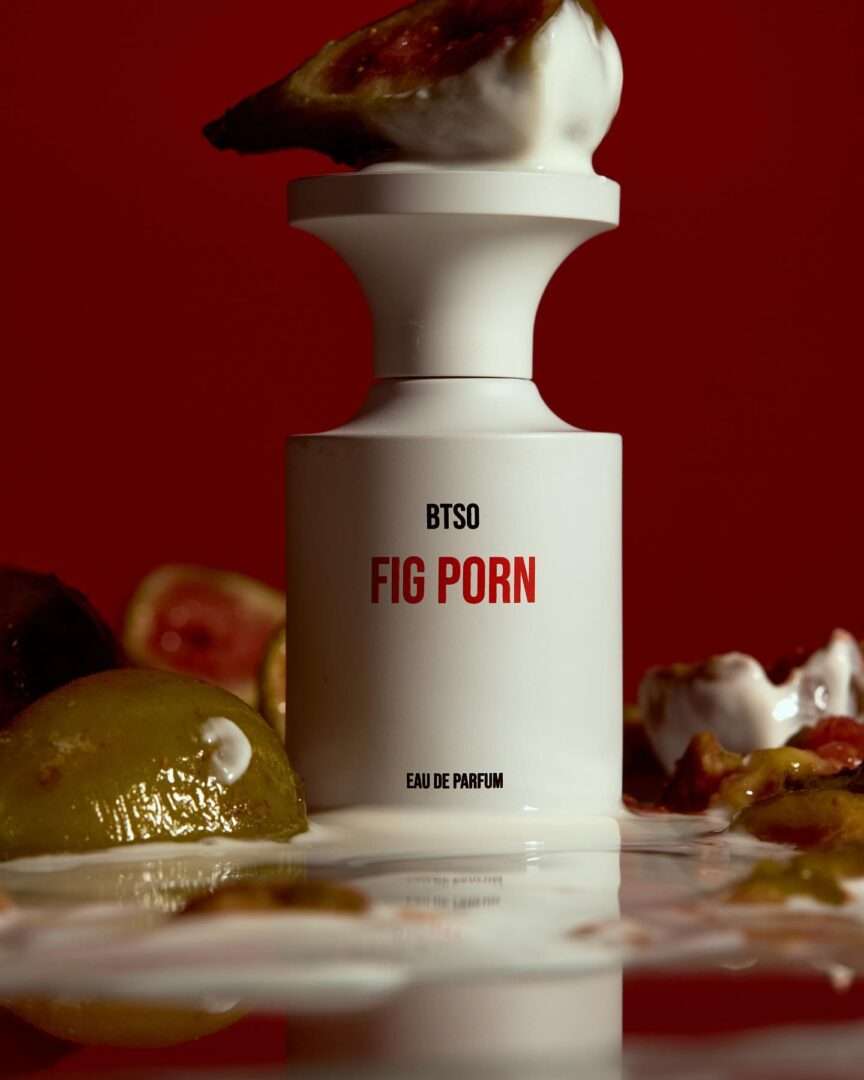 Perfumer was once again Florian Gallo and of course I'll tell you the fragrance notes: fig, pear, bergamot, cedar, peony, Turkish rose, amber, vanilla, musk and sandalwood.
Is Fig Porn scandalous?
Fig Porn opens surprisingly sour. The bergamot appears very self-confident and takes the green-creamy fig and the delicate pear under its wing for the time being. Nevertheless, all three components of the fruit trio are easy to sniff.
Clean cedar and lovely, soapy peony and rose notes underscore the citrusy creaminess of the opening, lending it a gentle but distinct sweetness. Gradually, BORNTOSTANDOUT eau de parfum becomes more powdery, softer and warmer. Vanilla accentuates the base, where balsamic-sweet and subtle-leathery amber fuses with sandalwood velvet and musk powder.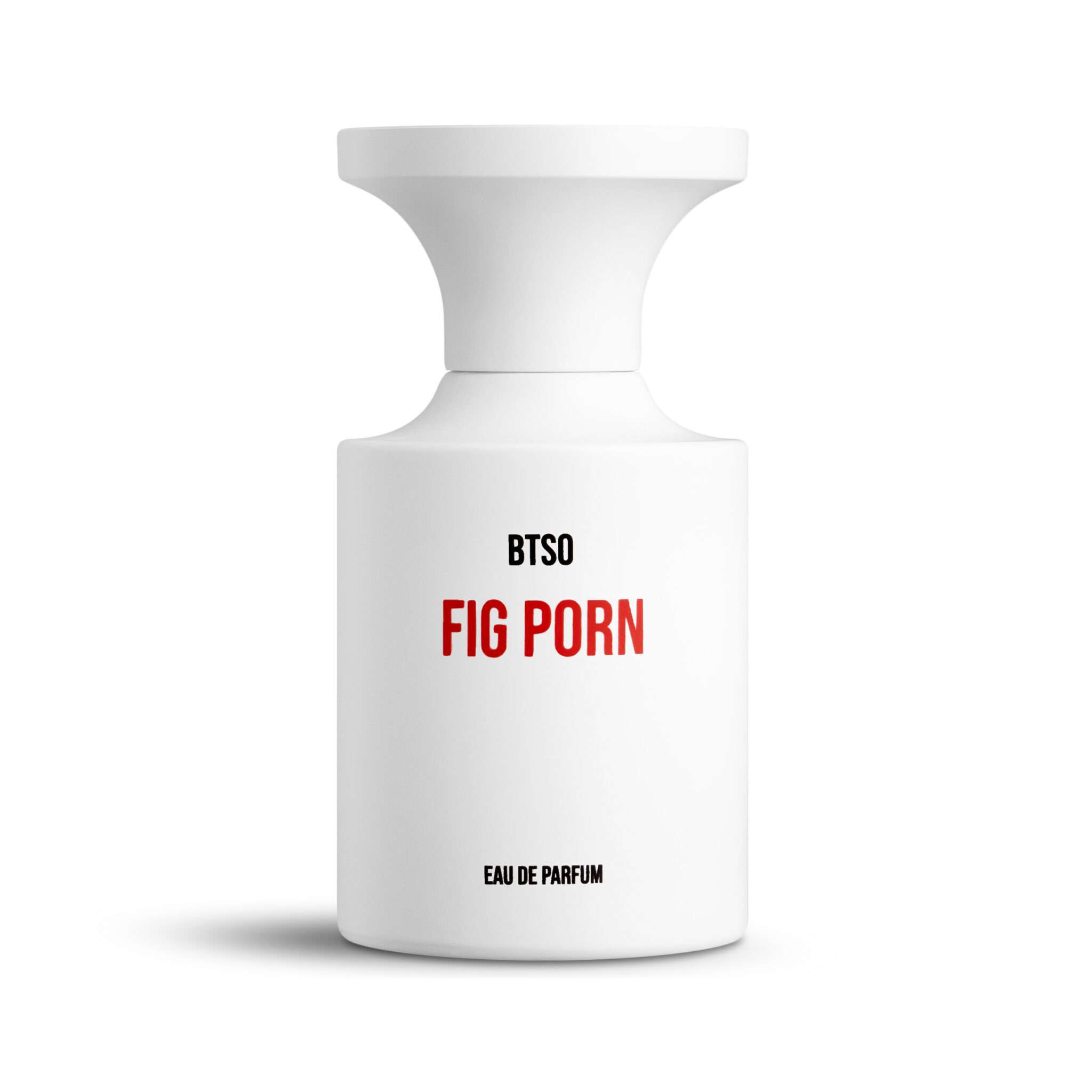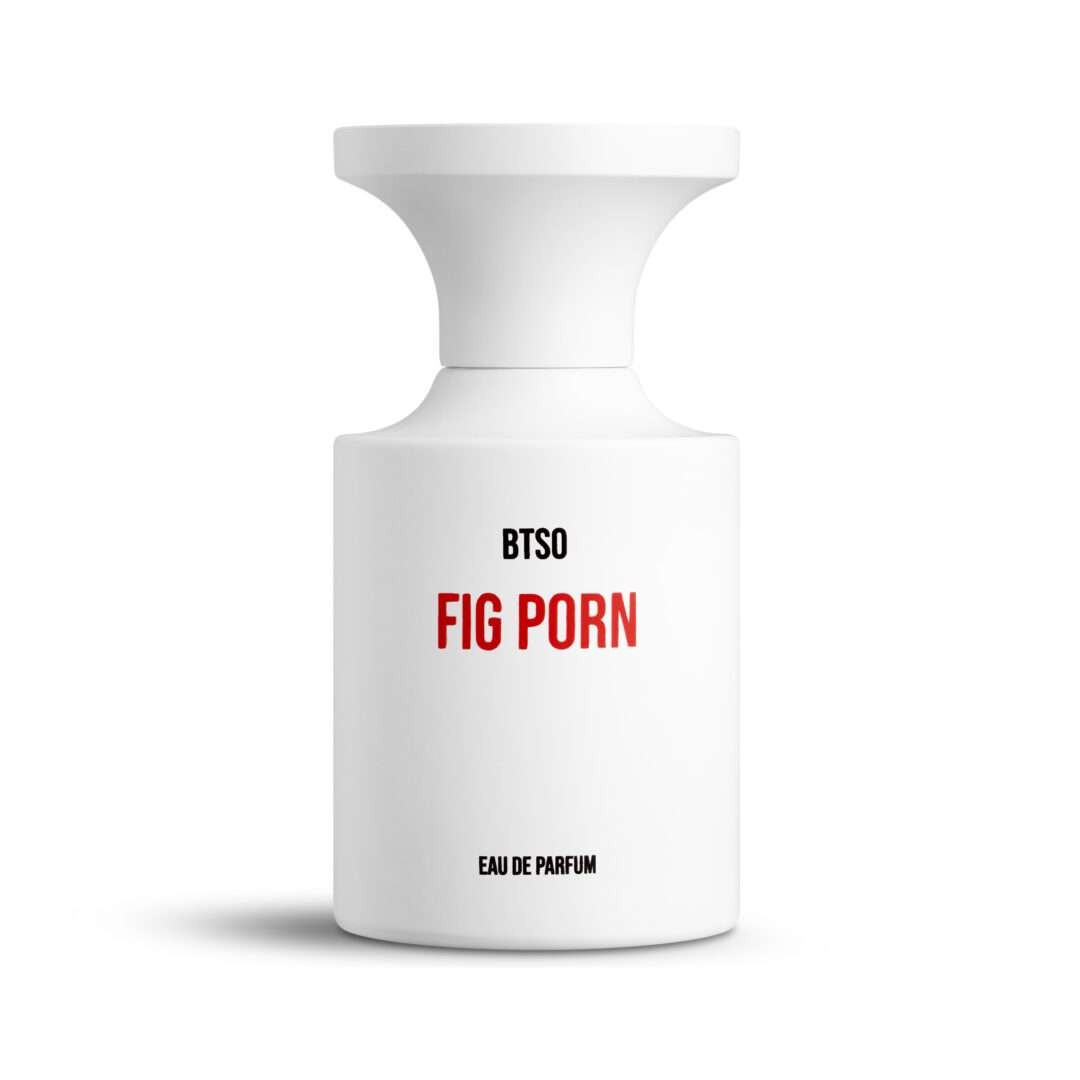 A fruity creamy fig with clear bergamot involvement, a soapy clean floral heart and a warm woody and subtly leathery finish. A creation in which the fig is not too dominant in the centre, but rather beautifully integrated into this appealing melange and is skilfully surrounded by it. Also, a fragrance suitable for everyday life and office use, which I personally see more in the warmer season. Not only for fig lovers a must-try!