The sixth and last contribution to BORNTOSTANDOUT has it all over again: Smokin' Gun, Sex & Cognac and Drunk Saffron are the three protagonists of today and I do not really know which of the three creations enjoys my greatest attention. Sex & Cognac and Drunk Saffron sound the most exciting to me personally, and that has nothing to do with the alcohol reference in the name of both compositions 😉.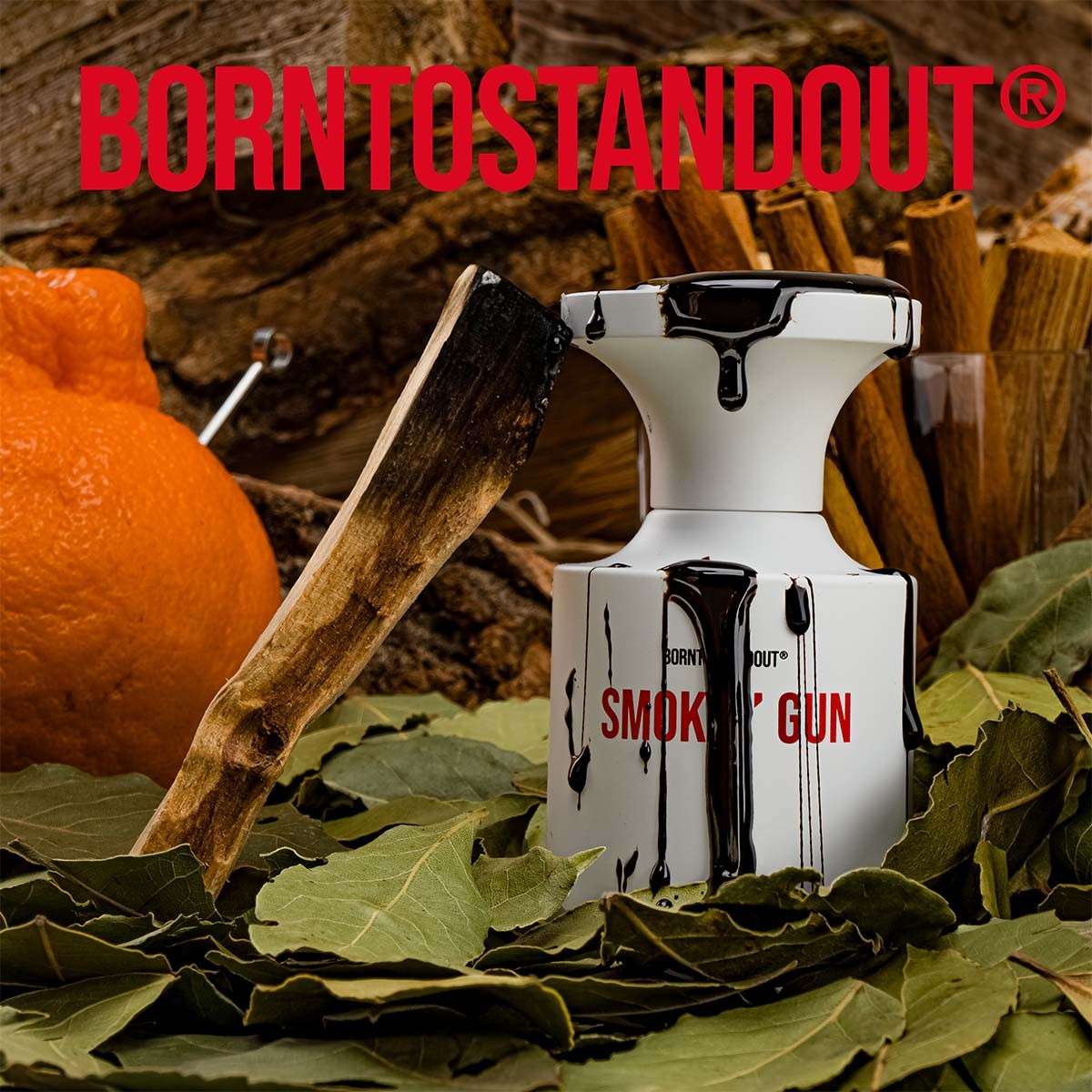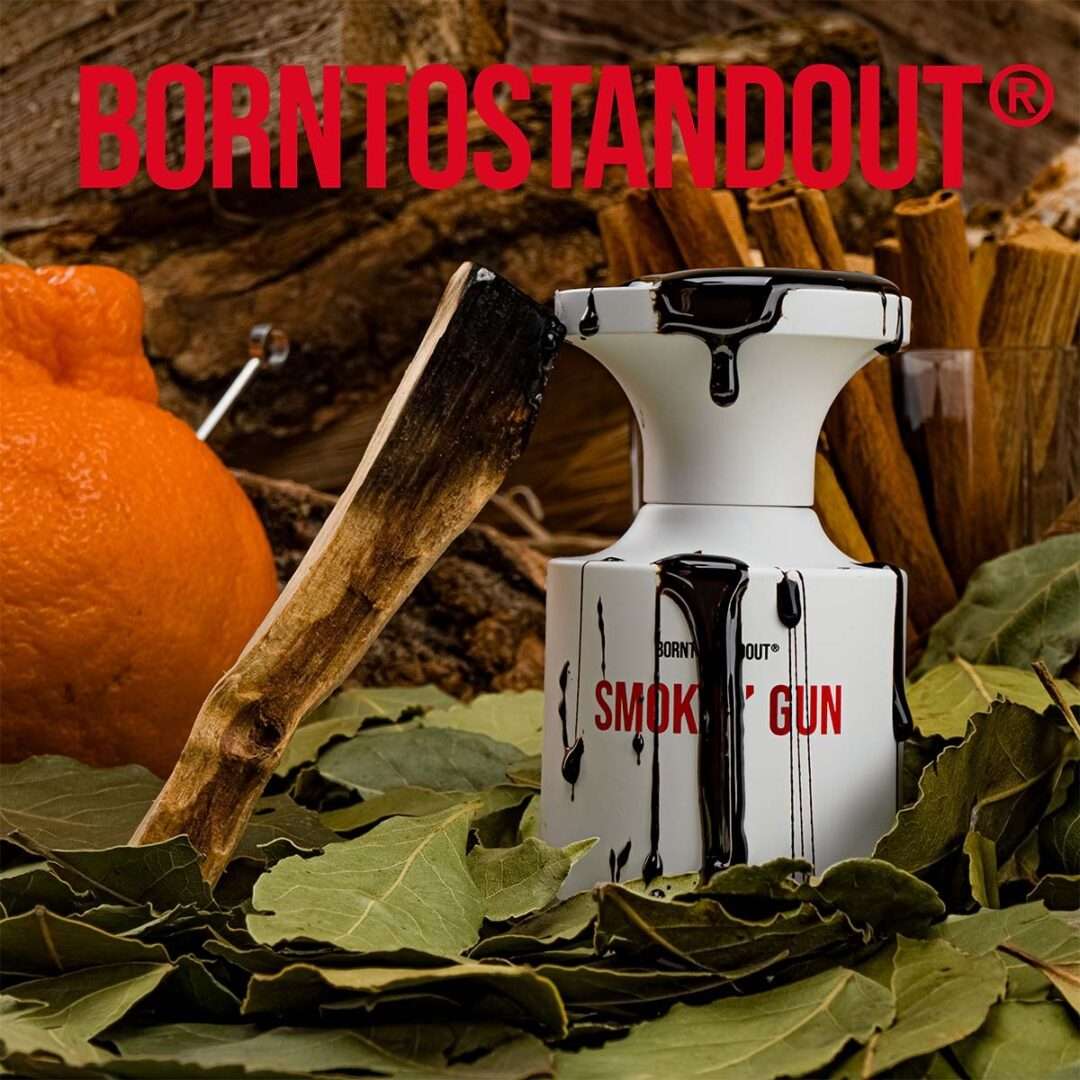 Because in the meantime quite a lot of reviews plus an interview of BORNTOSTANDOUt have accumulated, I link you – as usual – everything here:
Smokin' Gun – BTSO
With Smokin' Gun, I'm guessing – also based on the visuals – a scent built on smoky, spicy and incredibly lush notes. Tart, bitter, masculine. A border crosser, idiosyncratic and non-conformist. A daredevil with a smoking gun who would do almost anything for his success.
Florian Gallo, by now almost an old acquaintance, composed Smokin' Gun for BORNTOSTANDOUT out of the scents Campari, rum, bitter orange, juniper, whiskey, pine, incense, leather, cinnamon, oak, Virginia cedar, tobacco, vanilla and sandalwood.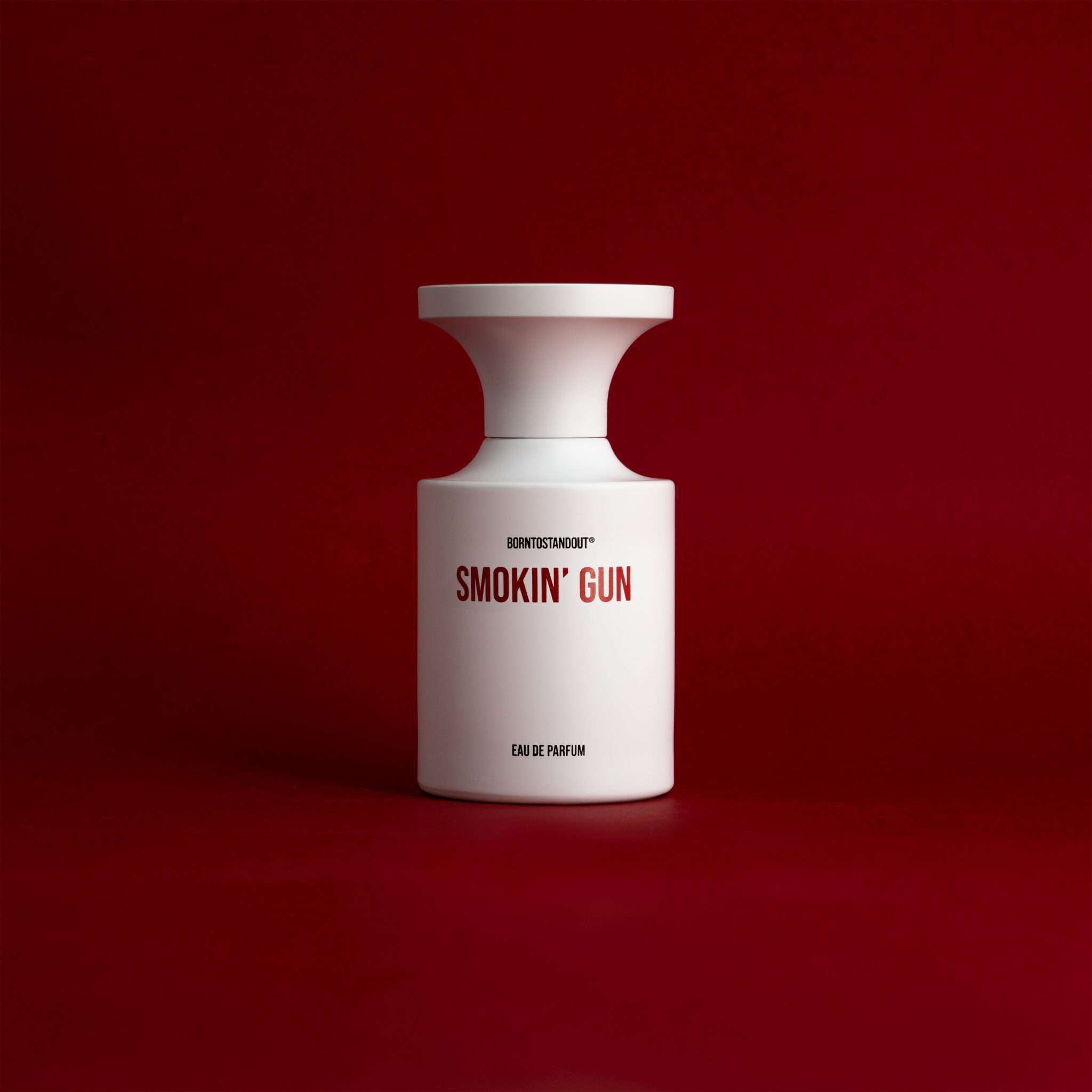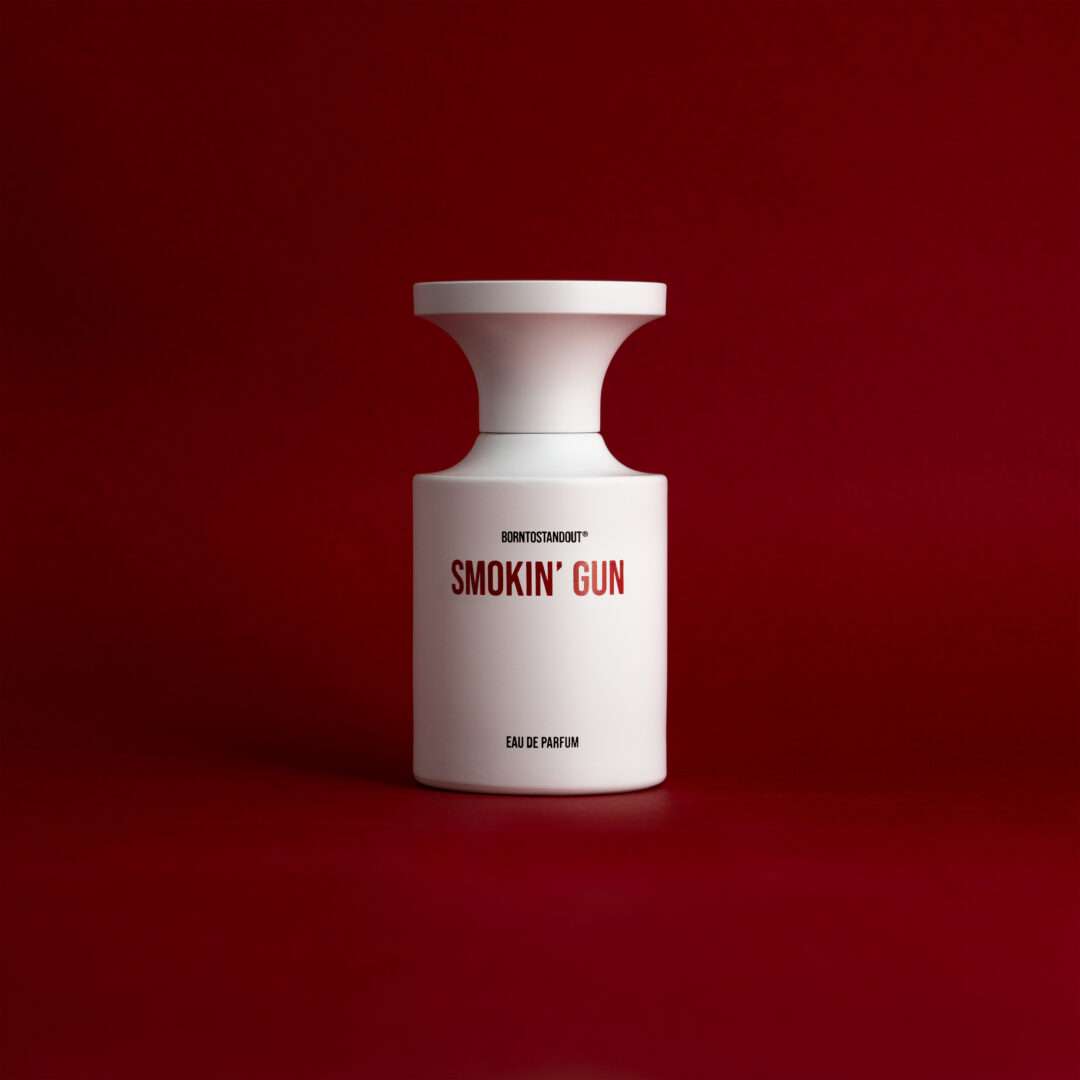 A few words about the press text, which revolves around a former couple that meets and finds each other again ten years after their separation. The feelings are not yet extinguished, and so the love of the two ignites anew after such a long time.
How smoky is Smokin' Gun?
From the beginning, Smokin' Gun is a statement. Dark, tart, bitter, viscous, the eau de parfum smells of tarry leather, in which here and there flash fruity orange nuances and woody juniper. Soon the creation calms down, becomes softer, velvety and warmer. The formerly creaky black and robust smooth leather transforms into a supple and soft suede, which is accented by delicate notes of cinnamon.
The smoky-woody facets remain faintly perceptible in the background, flickering briefly occasionally before collapsing again. Tobacco adds a golden glow and depth to BORNTOSTANDOUT's composition, before Smokin' Gun finishes beautifully with notes of sandalwood and cedar.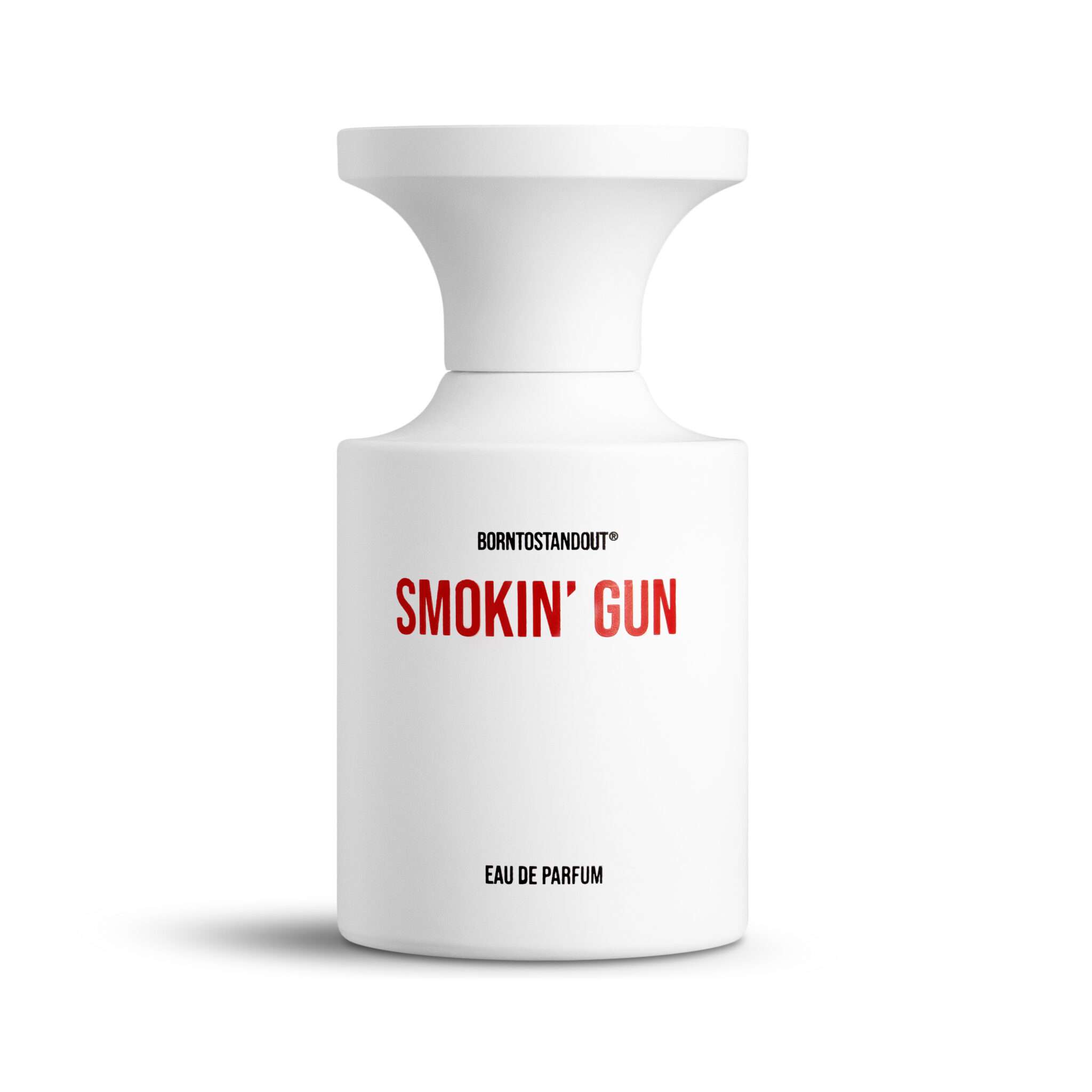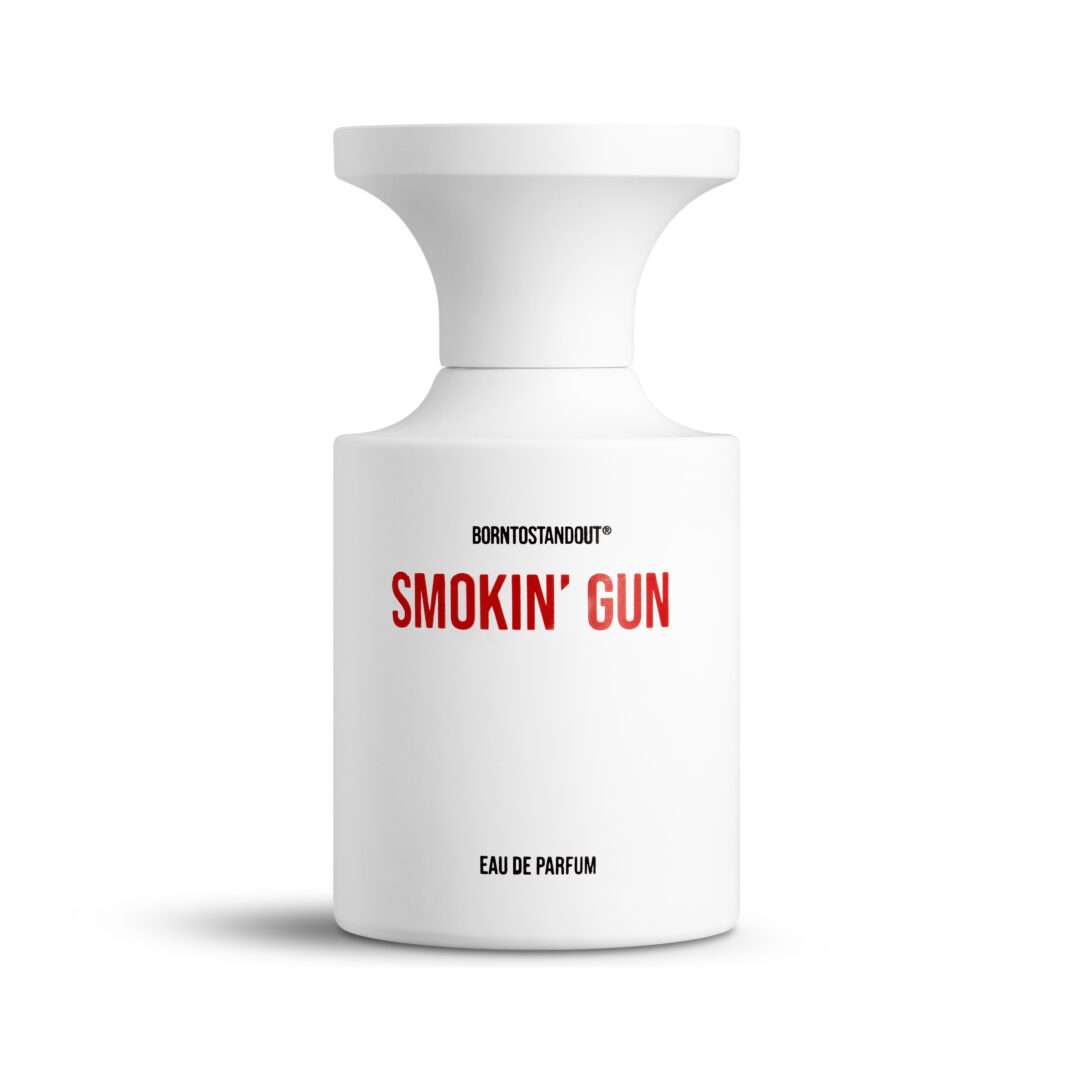 Smokin' Gun isn't quite the daredevil and boundary-pusher I expected it to be. The eau de parfum has a wild, original and strong start that seems rough and bitter, but the creation of BORNTOSTANDOUT gradually transforms. It becomes softer, calmer, creamier and also more lovely. "Hard shell, soft core" is what I would say. Despite the rather masculine opening, I would classify Smokin' Gun as unisex overall. Definitely suitable for office use in the basis, but not so much in the opening. 🤭 Perfect for those who like quirky yet wearable creations, who love leather, spices and woods and are still looking for a fragrance for rather cooler days. Even though I hadn't initially noted Smokin' Gun on my list of possible faves, it has definitely found its place there now. Beautiful! ☺️
Sex & Cognac – BORNTOSTANDOUT
Well, what can we expect from a fragrance with this name? Boozy it will be. But how does sex come into play? A sensual skin fragrance? Animalistic, seductive, beguiling? And why cognac at all? Do people even drink that anymore? In my environment, people tend to drink wine, beer and whiskey. And of course gin. But cognac?
The press text directly refers to the name of the fragrance in this creation. This is a novelty or am I remembering it wrong? The main characters are a pair of lovers. The scene is the bed or an adjoining room. The mood is erotically charged. Everything else I leave to your imagination and who would like to know more exactly, I recommend clicking directly on Sex & Cognac.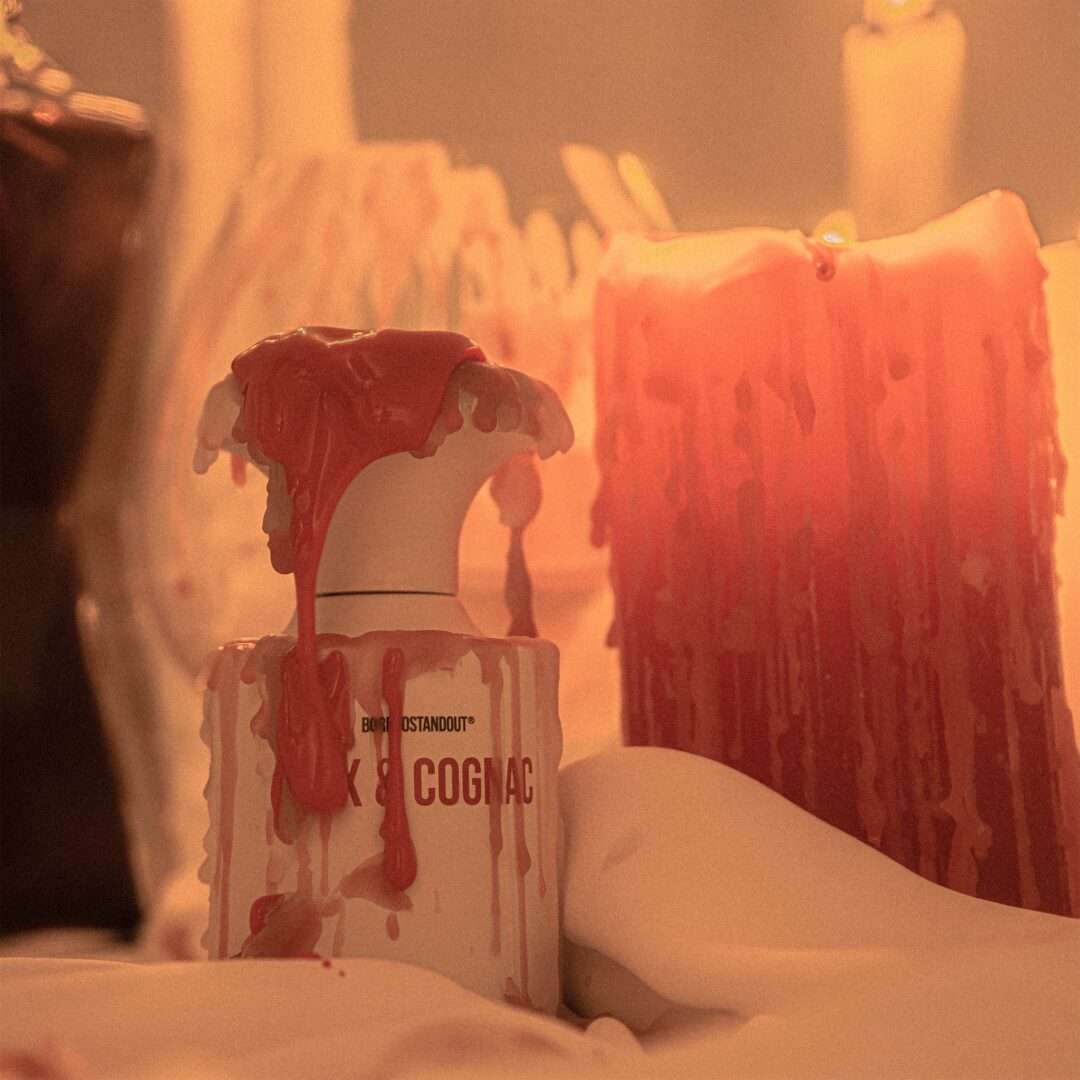 Another new, but quite well-known perfumer enters the stage of BORNTOSTANDOUT, namely Hamid Merati-Kashani. The portfolio of Aus Liebe zum Duft includes some popular creations made by him, including Parfums de Marly and Goldfield & Banks. Sex & Cognac was created by the Dubai-based perfumer, who was born in Germany and grew up in Iran until the late 1970s, out of the ingredients saffron, papyrus, leather, eaglewood (oud) and cognac.
The warmest jacket is a cognacket
As the German saying goes. I wonder if Sex & Cognac might live up to that saying? To me, Sex & Cognac seems surprisingly cool. Dark, gloomy and a bit mysterious, the creation appears. Saffron and oud combine with deep black leather to create a smoky, resinous and spicy melange to which papyrus breathes dark green, earthy accents.
An exciting mixture that is absolutely idiosyncratic and difficult to describe. Peaty notes I perceive that remind me of whiskey, probably owed to one of the fragrance notes already mentioned. A gentle sweetness appears in the background, making Sex & Cognac a bit warmer and softer. The harsh nuances of oud, saffron and leather slowly transition into a lovely gourmand-like mood that is quite boozy. There is probably the cognac. ☺️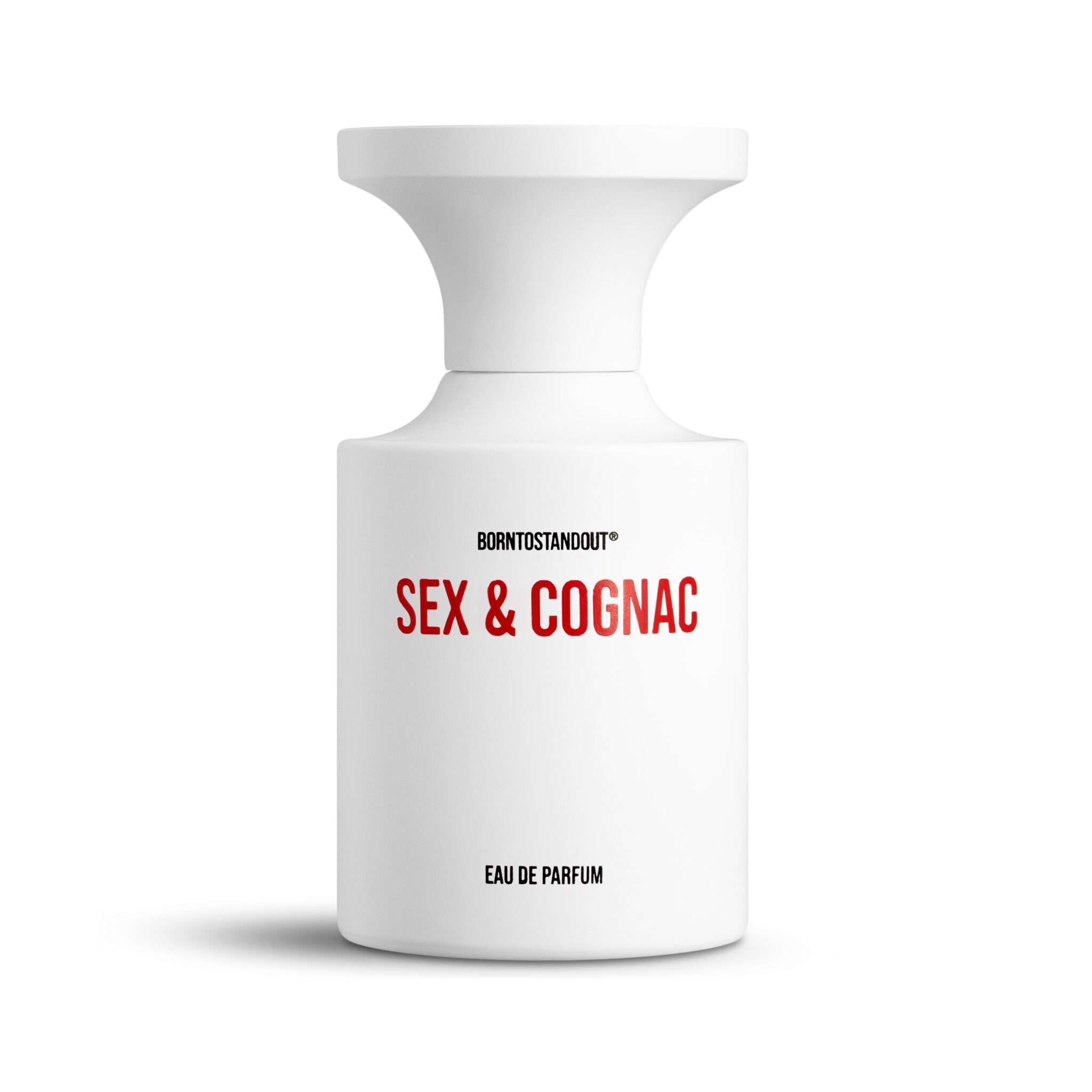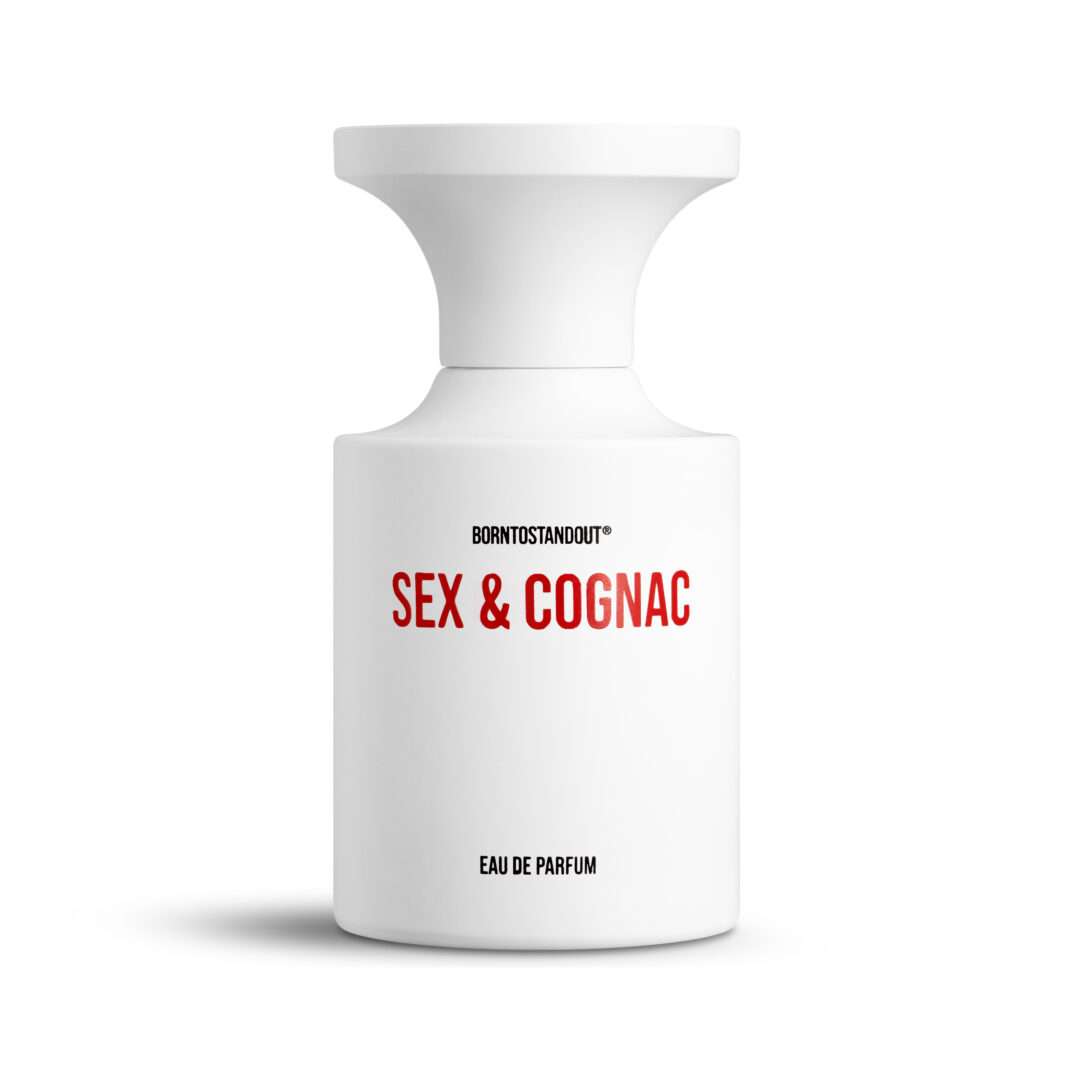 Sex & Cognac is for me the most masculine fragrance of the collection of BORNTOSTANDOUT. Very dark, spicy, animalic, leathery and smoky, a statement creation that has rough edges, but is quite wearable. Maybe not in the office, but in the evening or for going out all the time. I tend to see the eau de parfum rather in the cooler season. Perfect for those who prefer exceptional fragrances with great gloom, good presence and excellent durability. 🖤
Drunk Saffron – Tipsy Saffron
As a big saffron lover, a perfume with saffron in the name is already half the battle. Tipsy it seems, so I'm hoping for nice gourmand boozy notes, liqueury and delicious. Once again, master perfumer Honorine Blanc was at work in this creation. We remember that our yesterday's gin-and-tonic tipple wonder, Zest Z&T, was also created by her. Madame Blanc has already proven itself with the olfactory realization of spirits in my eyes, which makes Drunk Saffron all the more exciting for me.
The saffron involved in the scent also seems to be a fan of cognac, as both ingredients are found in Drunk Saffron. In addition, plum, leather, coffee (probably to sober up), patchouli, vanilla and musk.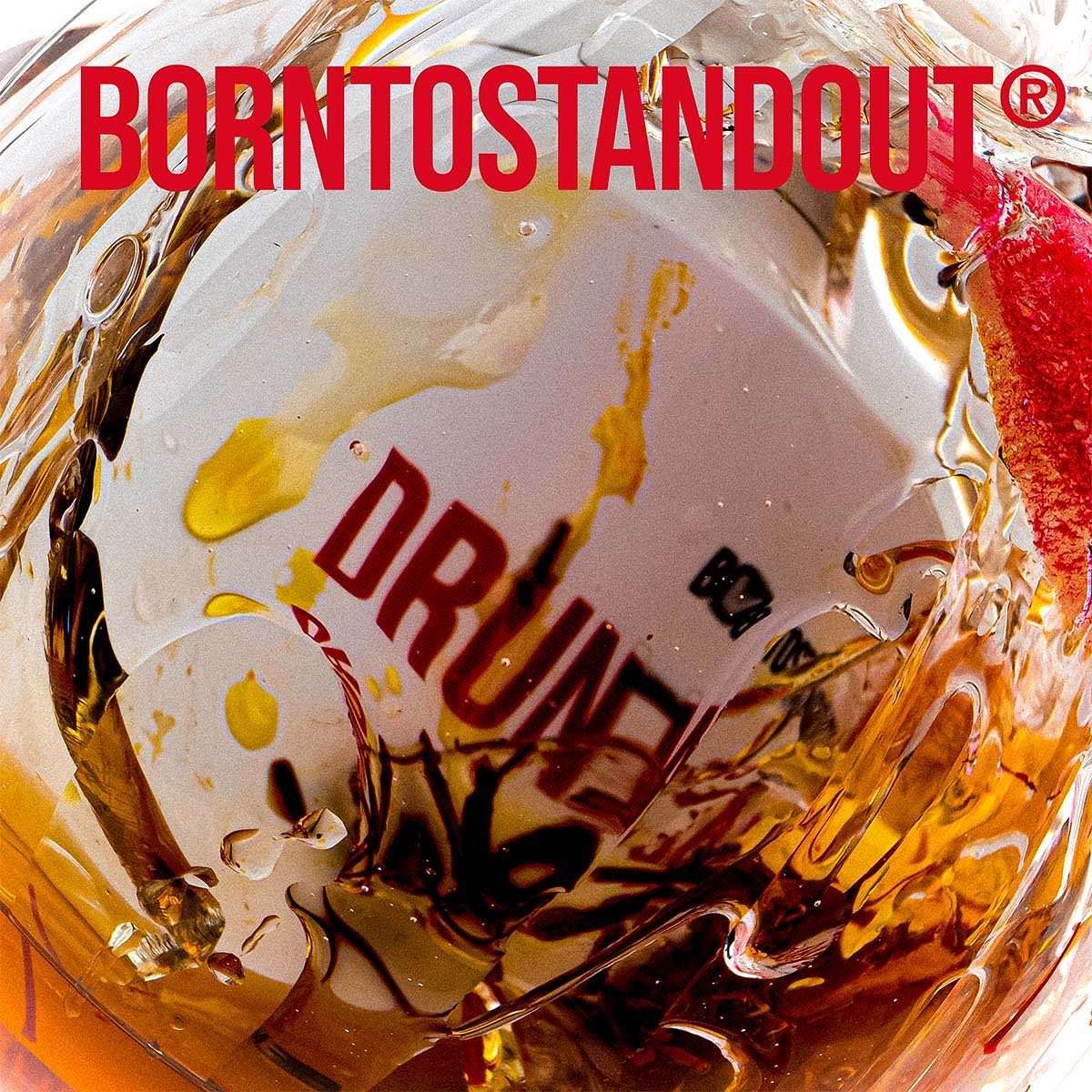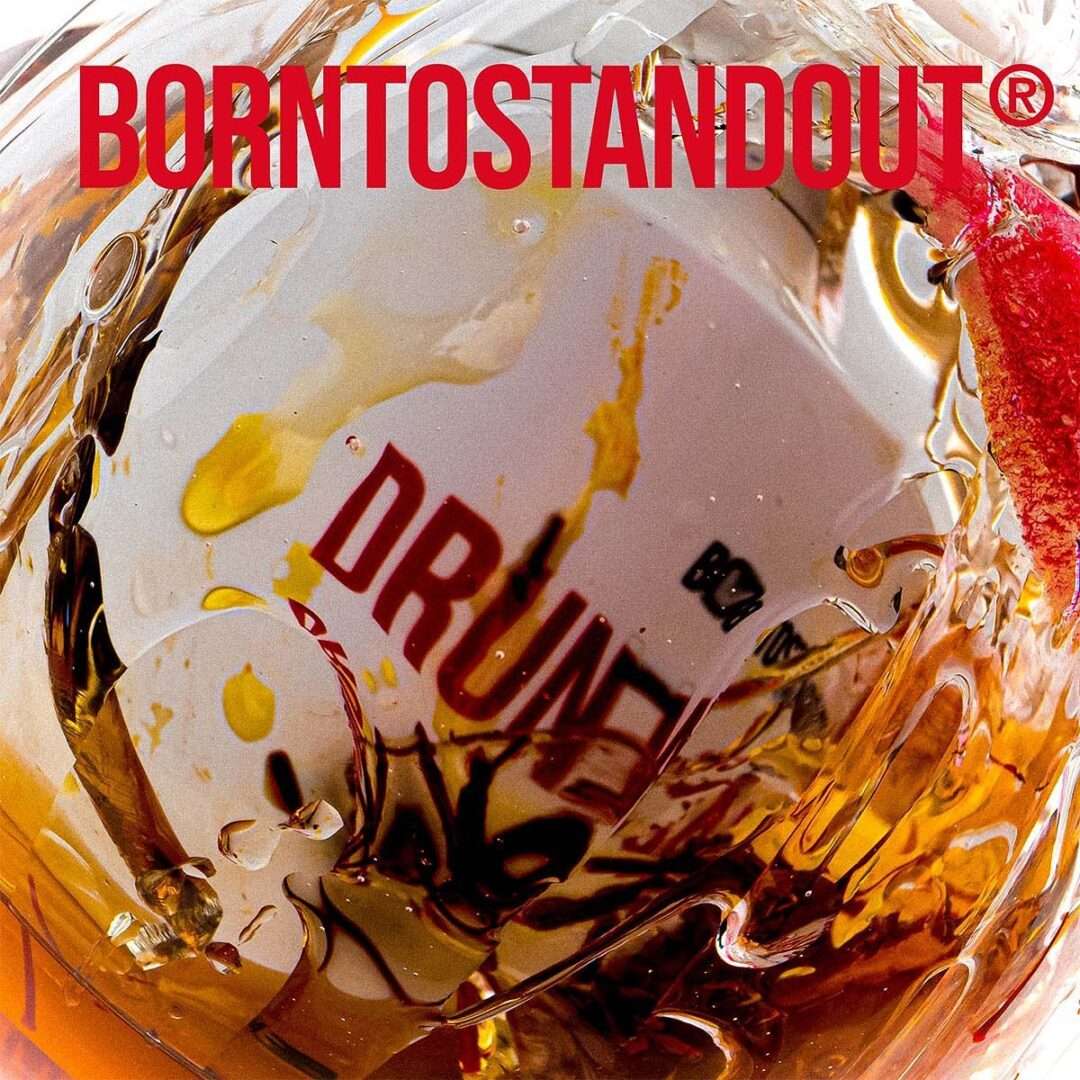 Her gaze turned to the man at the opposite table. He smiled at the moment his seatmate whispered something to him. He made eye contact, calmly, knowing she was staring at him. She quickly turned her head away.
He stood up and walked toward her. Nervously, she put down the cup she was holding and went to reach for the shot glass on the table. But he quickly took it away from her. She watched him with wary eyes. He grinned, lifted the shot glass and brought it to his mouth … with the spot where her lipstick shone … and drank immediately.
Chin-chin!
Aaaaah, Honorine Blanc did not disappoint. Drunk Saffron starts off wonderfully liqueur-like, with the honey-sweet, vanilla sugar-like notes of high-proof and spicy, leathery saffron. Soon the delicious melange is underpinned by earthy and gently musty nuances … I spontaneously suspect patchouli as the originator of this fragrance shift, but these dark and gloomy dry-mod accents always flash up only selectively.
The plum brings a little fruity sweetness to the game, very discreet and subtle. The coffee reveals the dark roasted notes of espresso, with which the still perceptible vanilla sugar blends delicately and gently. Musk provides creamy and cosy accents in the base, into which the still tipsy saffron drops devotedly.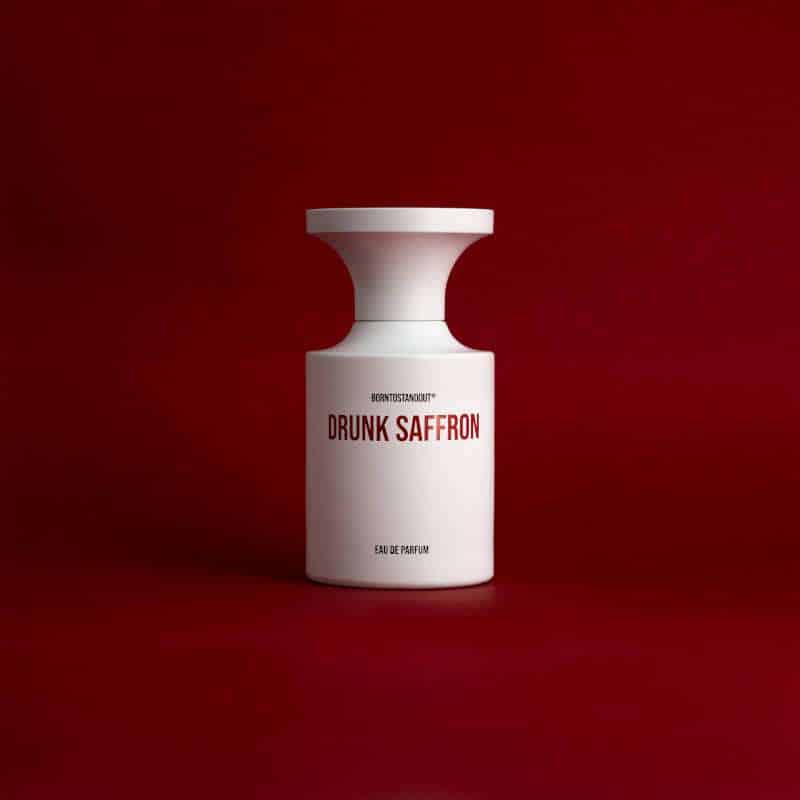 Very sweet, very gourmand and boozy, Drunk Saffron is a gorgeous and delicious scent that I invariably like. You do have to like the lush vanilla sugar notes – if you prefer more tart creations, you'll be wrong with Drunk Saffron – but if that premise is right, it could be the great love.
Spicy, leathery, a bit earthy and creamy, plus those great liqueur accents backed with a dark plum fruitiness … I revel and enjoy! Even if the eau de parfum of BORNTOSTANDOUT is quite present, I would wear the fragrance always and everywhere. Without exception. My favourite today and a crowning conclusion of this extensive series on the first Korean niche fragrance label BTSO. Looking forward to more!