Over the last few days, I've been doing a little soul-searching and recapitulating the last fragrance year. Of course, I didn't do this without a reason, rather I wanted to present my Top 3 of the year 2022 to you here in the Duft-Tagebuch. I must say, the choice was not easy for me, because there were some creations that absolutely thrilled me.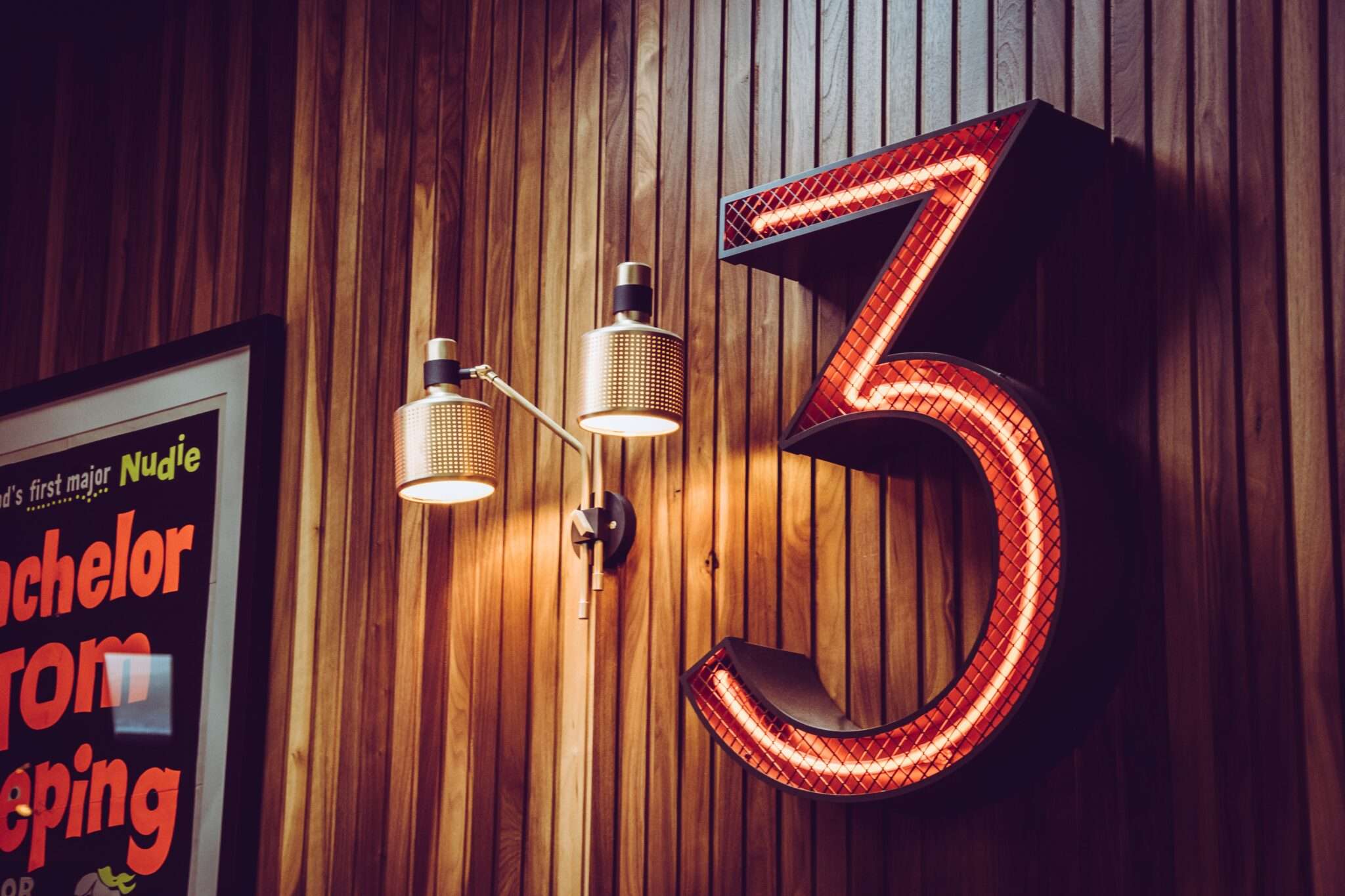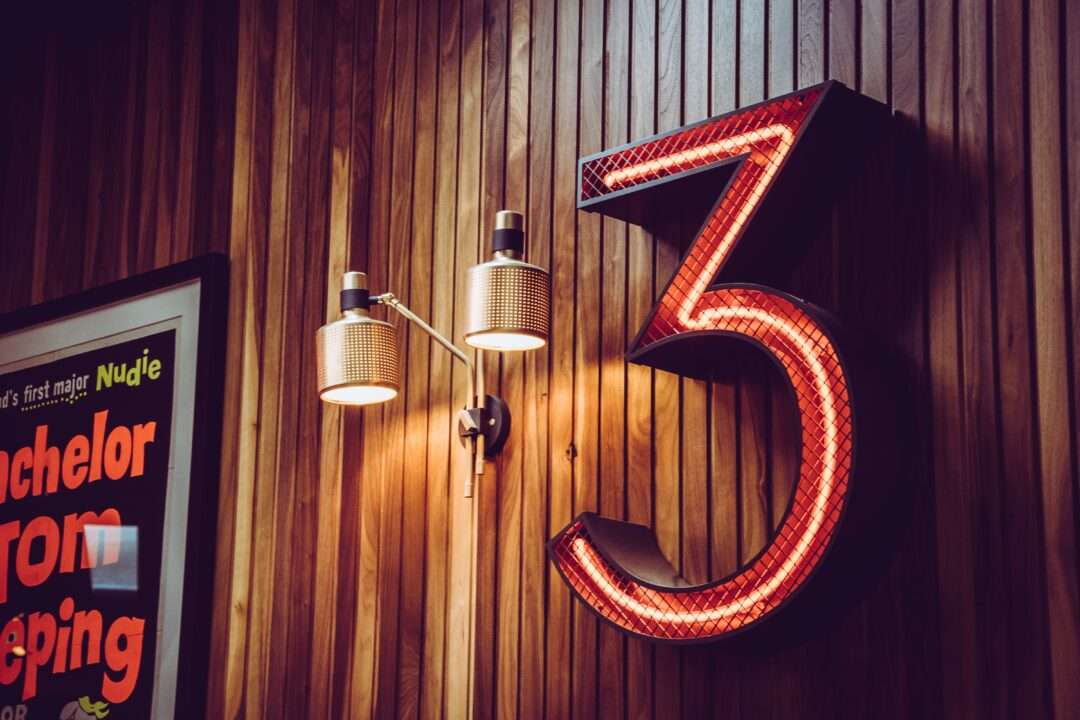 And I want to make it clear that this is exclusively my personal opinion, represents my subjective feeling, my very own, small selection, which should not detract from the beauty, sophistication and quality of all creations possibly not mentioned here today. ❤️
I will name my top 3 fragrances of 2022 in chronological order of my fragrance reviews, with no further categorization. So there is no winner's podium, because – quite honestly – the choice of three fragrances was already a real challenge. To assign a third, second and first place to these as well, I think is unreasonable. 😉 After all, this is not about a competition, but a nice get-together with three fragrance friends who have accompanied me throughout the year not only during work, but also aside from the Duft-Tagebuch.
Therefore – drum roll – I would like to present you now my top 3 fragrances of the year 2022!
Sunset Hour – Goldfield & Banks
In March 2022, I went on an imaginary scent journey to Australia and was able to experience one of the famous sunsets at the West Australian Cable Beach with Sunset Hour by Goldfield & Banks (read about it here). The composition of perfumer Honorine Blanc combines fruity notes, pear, tangerine, jasmine, ginger, pink pepper, mango, coconut, sandalwood, musk, benzoin resin, bourbon vanilla, caramel and cashmere wood.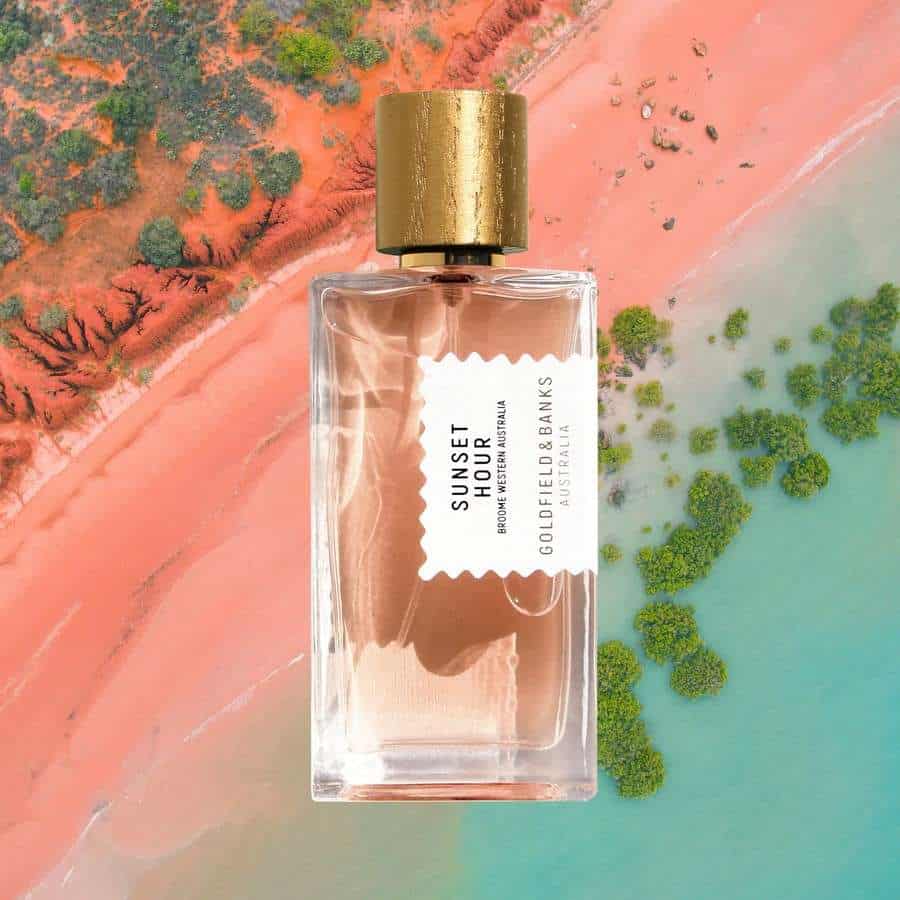 In my review from March, this was my conclusion about the Eau de Parfum by Goldfield & Banks, and I would still sign that today:
Sunset Hour is a beautiful summer sun fragrance, very soft, very creamy and exceedingly feminine. Fine powdery and bright like the white sand on Cable Beach, warm and comforting like the setting sun and also a delicate hint of salty sea breeze I think I perceive in the creation of Goldfield & Banks, without wanting to classify the fragrance as somehow maritime or aquatic. The color scheme of the brand once again fits perfectly. (…) A fragrance as if made for the coming warmer season, suitable for everyday and office use and simply enchantingly beautiful! Friends of creamy floral fragrances with velvety fruit nuances should definitely put Sunset Hour on their to-try list!
Dancing Light – Olfactive Studio
At the beginning of June, I received a package from Mr. Spies of Isis Parfums Diffusion here at the Baltic Sea. In it was a bottle of Dancing Light by Olfactive Studio. Of course, this is always something very special for me, because I usually review on the basis of small samples that I receive at regular intervals from the parent company near Bruchsal.
So now I could make the fragrance including box also visually and haptically tangible for me. The bottle and outer packaging were already an absolute eye-catcher. Accompanied in the brand's typical style by fascinating photographs – in this case auroras by Norwegian photographer Frøydis Dahlheim – the minimalist, elegant and heavy glass bottle of Dancing Light is found in a box made of high-quality matte black cardboard. A dream! Perfumer Sidonie Lancesseur created Dancing Light from the fragrance notes of mint, cardamom, fig, pink pepper, pine, jasmine, neroli, lilac, freesia, lavender, sandalwood, cedar, musk and moss.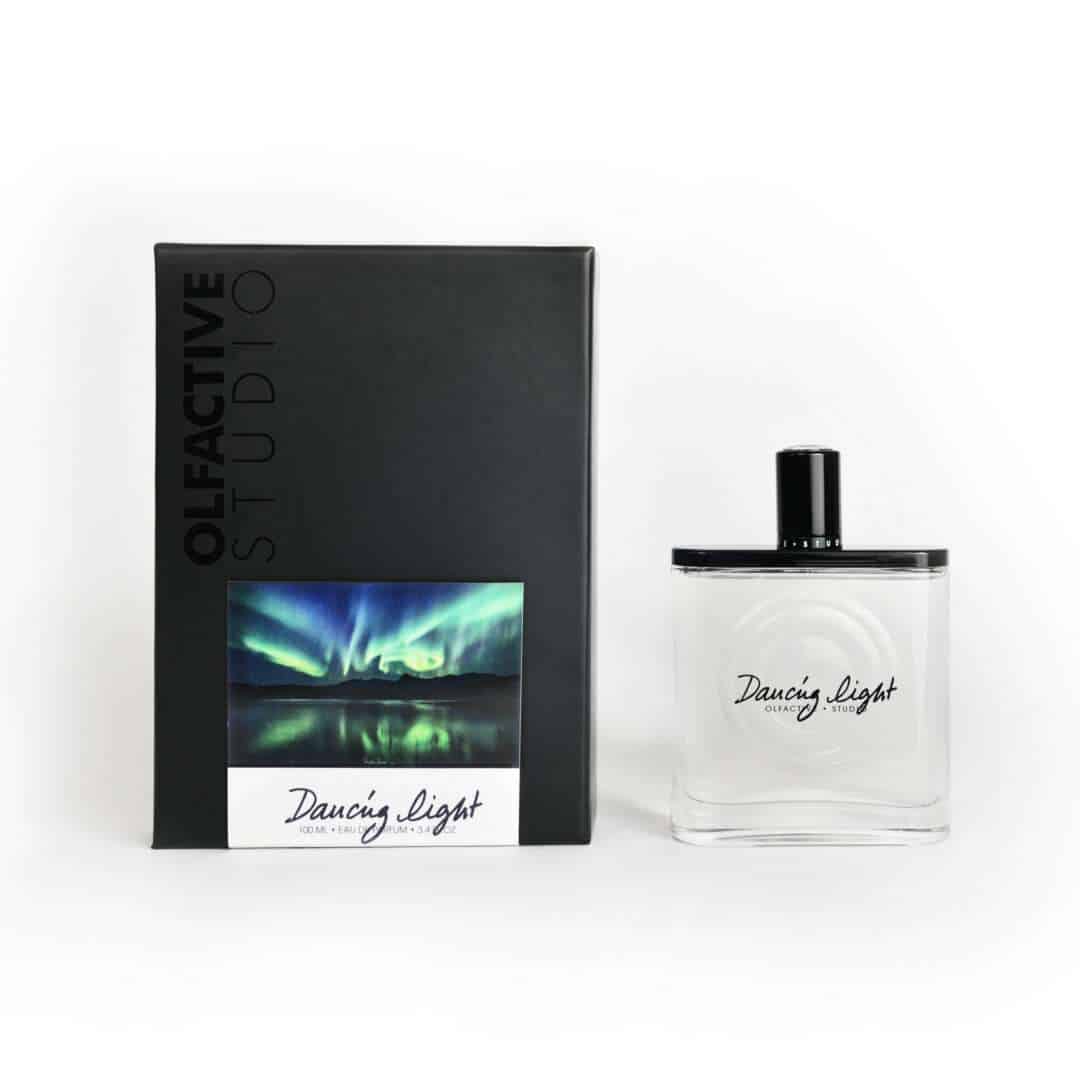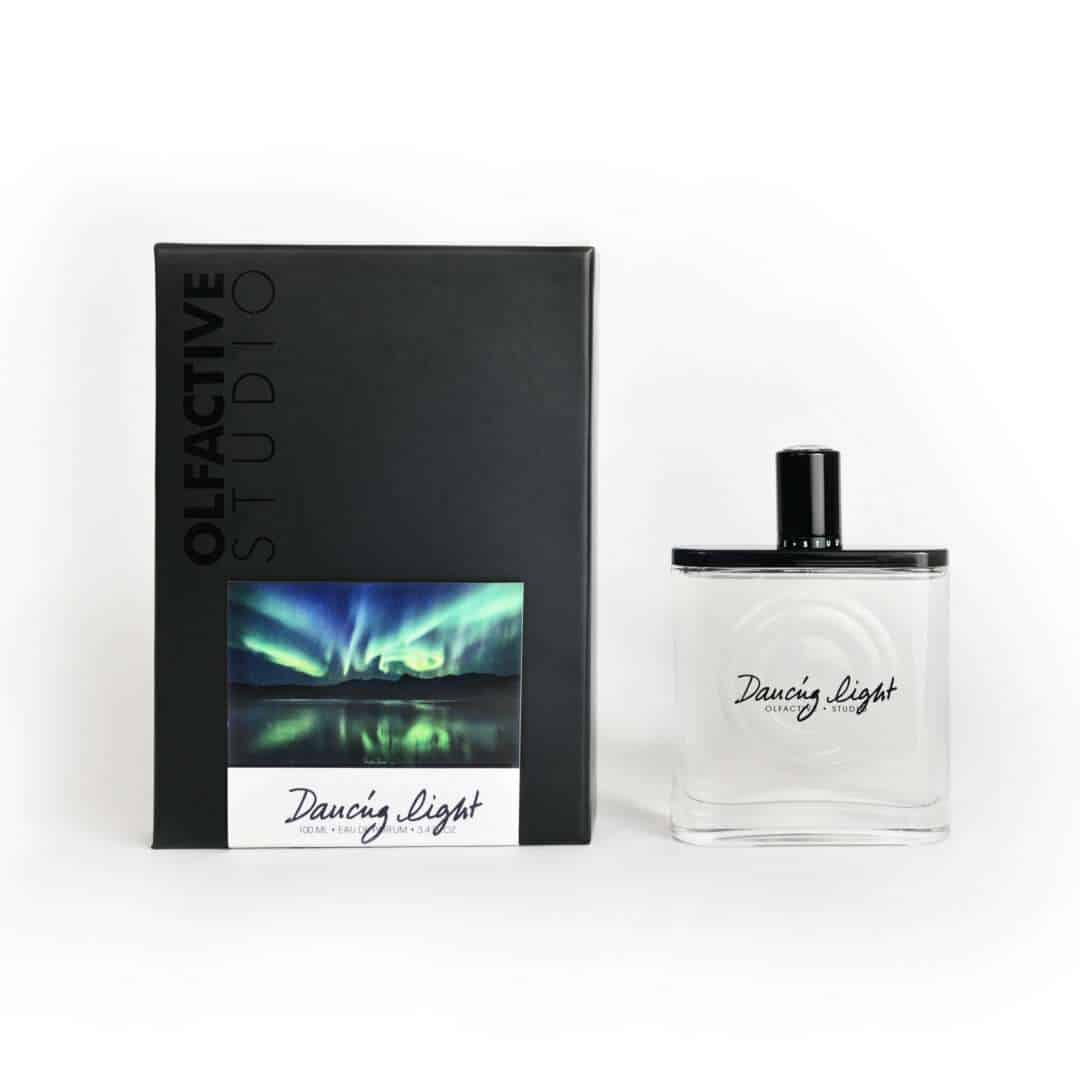 I was very excited to see how Sidonie Lancesseur would manage to olfactorically implement this surreal sky spectacle, along with the icy atmosphere of the north and the darkness of the night. In my conclusion to the creation I write:
Dancing Light by Olfactive Studio is an eau de parfum that seems to swing back and forth between green freshness, bright florals and soft clean woody accords, perfectly translating the flowing movements of the aurora borealis. The scent reflects the coolness of the north as well as the fascinating color of the sky spectacle. In the distance, a warming campfire lights up the darkness of the seemingly endless winter night at the Arctic Circle.

Dancing Light is an olfactory and visual tribute to a unique light artwork that nature offers us in some regions of the world. Just as enchanting and captivating as Frøydis Dahlheim's wonderful paintings is Sidonie Lancesseur's creation. Green, powdery, beguiling, floral, woody, clean … Dancing Light is like an olfactory dance in the fragrant firmament.
Cèdre Superfluide – Les Eaux Primordiales
Last, but not least! I reviewed the last of my top 3 fragrances of 2022 for you in October: Cèdre Superfluide by Les Eaux Primordiales. Anyone who would like to read up on it is welcome to do so here. My expectations of the fragrance were completely different from what I later experienced, or better: enjoyed. Purely from the name I thought of a woody-woody-woody fragrance, possibly dry, gnarly, just dominant-woody.
In reality, I was enchanted by a warm, spicy and oriental-like eau de parfum that was so, so, so magical and beautiful. Perfumer Amélie Bourgeois and brand owner Arnaud Poulain have created something really great out of the fragrance notes of pink pepper, thyme, Atlas cedarwood, immortelle (Italian strawflower), plum, rose, ambroxan, saffron, sandalwood and vanilla.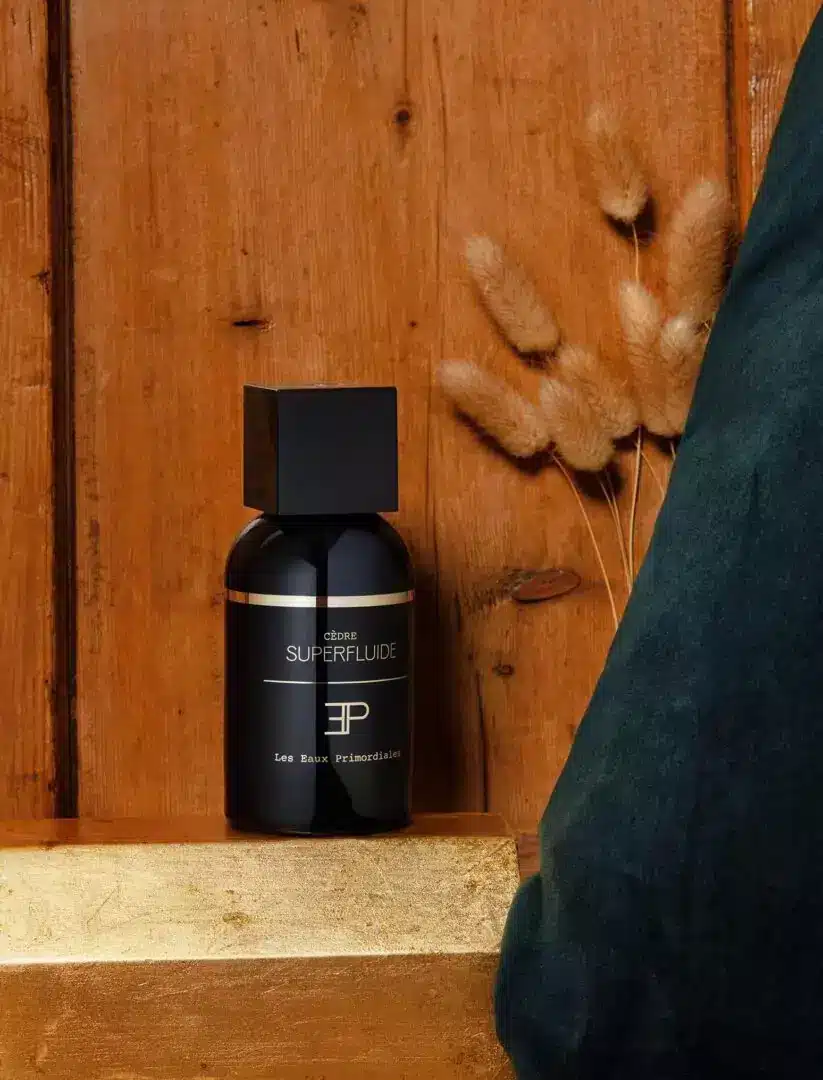 Of course, I do not want to deprive you of my summary of this creation of Les Eaux Primordiales:
How wonderfully did the duo Amélie Bourgeois and Arnaud Poulain Cèdre Superfluide? I am really over the moon. A beautiful woody scent full of warmth, lush yet also gentle spice, accented by delicate florals, dark fruits and a few herbs as an added gimmick. The eau de parfum is round, coherent and harmonious in itself, a fragrance that envelops, caresses and comforts like an embrace. An elegant, modern and timeless unisex creation that for me fits perfectly in the cooler season and can be worn here at any age and for any occasion. Not only for friends of wood fragrances, I hereby speak an absolute test recommendation! 🙂
So these top 3 have now become it, even if several other creations were high on my list and almost made it into this post. Tonca Cola from Mancera, for example, which is really terrific. Legacy of Petra by Penhaligon's or Wet Cherry Liquor by Bohoboco. Lovers in Pink by Cherigan and of course the fantastic Remember Me by Jovoy. Ani from Nishane, Workaholic from Fugazzi u. v. m. You see, the list could have been endless, because the year 2022 had to offer really many great new fragrances.
What was your favorite last year? Do you also have a top 3 that you would like to tell us about?