Spring! I would like to have spring, please! And since the weather outside is just typical for January, I get a little sun, warmth and brightness in the house with Soleil de Provence by L'Artisan Parfumeur. Who of you will travel with me on an imaginary and olfactory journey to the south of France? A few rays of sunshine tickling the nose are always welcome in my house. And the fragrances of the French brand L'Artisan Parfumeur anyway.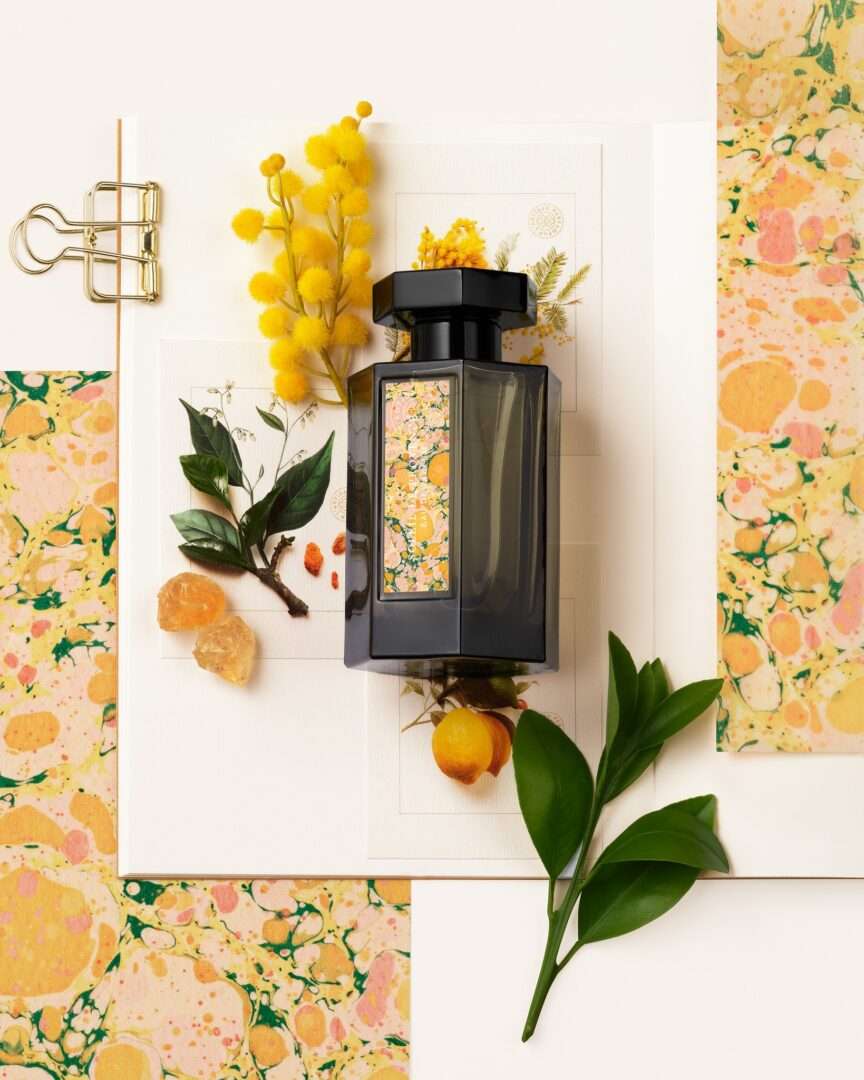 Strictly speaking, Soleil de Provence Eau de Parfum is not a fragrance dedicated to the beautiful spring. That season which, as we all know, lets its blue ribbon flutter so cheerfully through the air, as the German poet Eduard Mörike so impressively and colourfully described to us in his famous verse. In fact, the winter sun over Provence is the source of inspiration for the fragrance from the house of L'Artisan Parfumeur, created by perfumer Daphné Bugey.
Bugey has also created some other wonderful perfumes such as the Penhaligon's fragrances The Revenge of Lady Blanche and Much Ado about the Duke, which I have also reviewed here and here, and she has worked for Altaia and Eau d'Italie among others. For L'Artisan Parfumeur she also created various fragrances of the collection La Botanique.
Soleil de Provence – Sunny South of France
Soleil de Provence belongs to the collection Les Paysages, which has as its theme a fragrance journey through different landscapes and regions of France. With this line, the French label already took us to Brittany, Auvergne and Corsica. So now the journey is to go to the south, the very region known for its lavender fields and its unique light, and where the perfume metropolis of Grasse is also located. Lavender is not found in the Eau de Parfum Soleil de Provence, but another flower that blooms in the region in winter: the mimosa.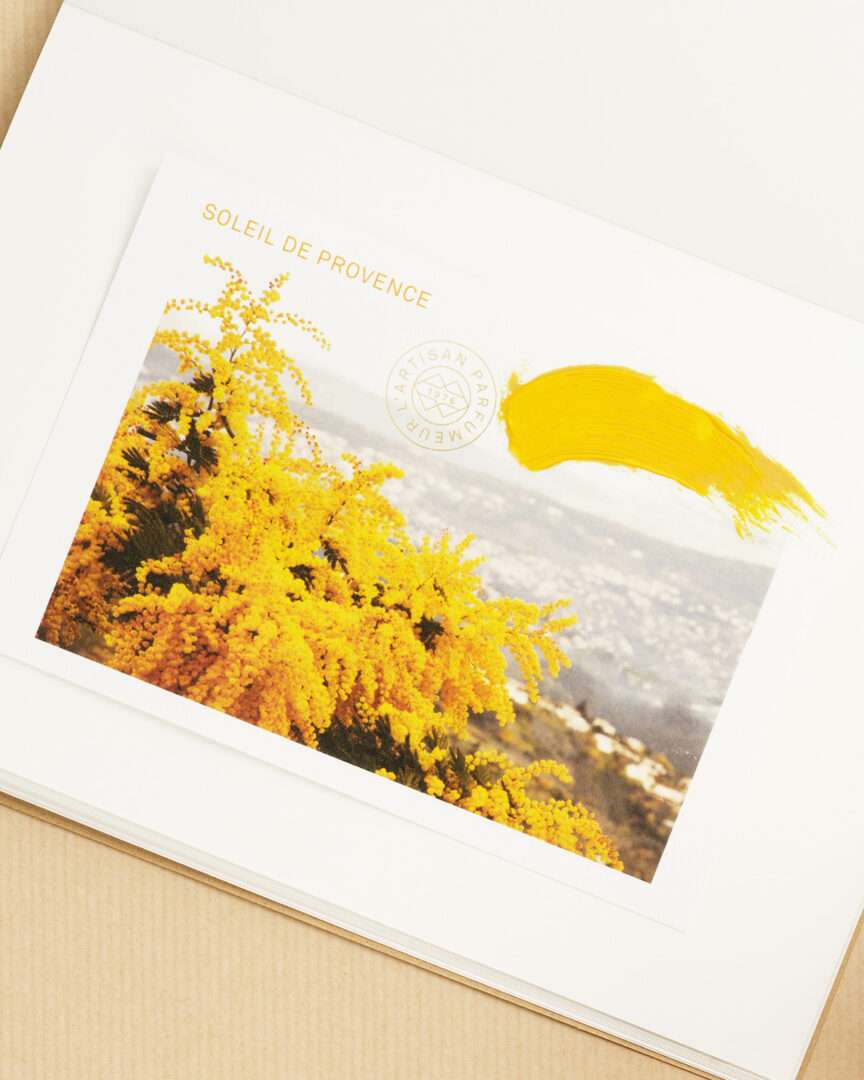 Over a hundred kilometers long, La Route du Mimosa leads from the Côtes d'Azur all the way up to Grasse, lined with golden-blossoming and lushly scented mimosa trees. It must be a real dream to drive along this route. An experience that could definitely make it onto my bucket list.
So mimosa is a component of this winter-inspired creation by L'Artisan Parfumeur, accompanied by lemon and benzoin resin. A manageable ingredient list that is limited to the essentials. In the meantime, a tried and true approach with the brand, which seems to limit itself to a trio of fragrances in many new launches. The official press release, including the list of fragrances, leaves open whether other ingredients are present.
Inspired by the sun-drenched landscapes of Provence, Soleil de Provence unfolds like a warm smile with a radiant freshness. Created by master perfumer Daphne Bugey, this fragrance is a tribute to the mimosa flower and its bright yellow color that flanks the road from Bormes-les-Mimosas to Grasse.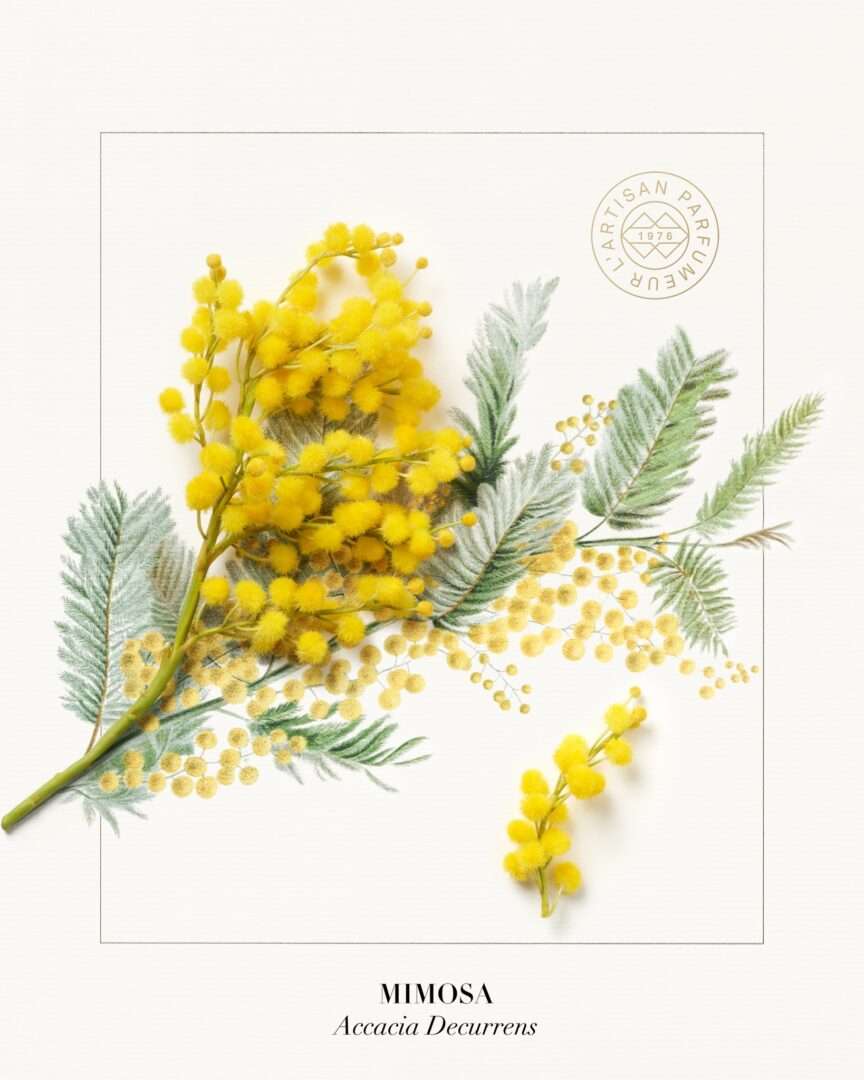 Originally native to Australia, mimosas, which belong to the acacia family, did not reach France until the 19th century. The feathery leaves, flowers reminiscent of small sunny yellow pompoms and its beguiling fragrance made the plant a popular ornamental in gardens and parks. Its adaptability and rapid growth ensured that the mimosa soon settled and multiplied.
Golden blossom
Soleil de Provence opens with a lovely and softly acidic citrus freshness. Soon, those delicate powdery floral nuances of mimosa join in, honeyed and beguiling. The citrusy opening prevents the floral bouquet from becoming too lush and heavy, providing lightness, transparency and a subtle coolness that, for me, perfectly reflects the winter mood on the Mediterranean coast.
The creation is like a gentle breeze that sweeps through the mimosa grove, carrying with it the scent of golden yellow flowers. And thus also gives a hint of spring. Like creamy honey, benzoin resin flows through the eau de parfum and provides a splendid finish with milky and exceedingly warm notes.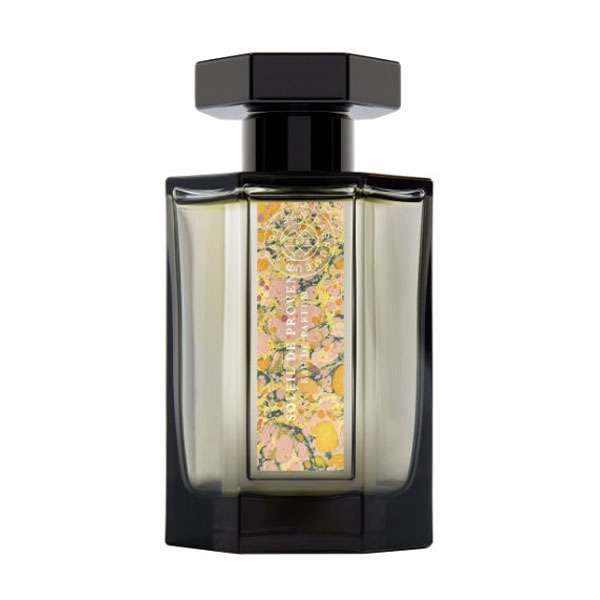 Sometimes you don't need much to be happy. Soleil de Provence manages to put a smile on my face with just three (official) ingredients. A composition that calls for spring, seducing with lovely floral nuances in sunny yellow and designed in L'Artisan Parfumeur's signature clean, minimalist style. An airy, joyful and Mediterranean-inspired fragrance with a floral sunscreen character that I like exceptionally well. Not only for mimosa lovers a must-try, but also for all who are still looking for a good mood guarantor for spring and summer. 🙂