The two extraits de parfum Pavilion and Magma by Andrea Maack Parfums once again take us to the land of fire and ice. Iceland is our destination, that mysterious, impressive and picturesque island in the Arctic Ocean, characterized by rough nature, rugged rocks and fascinating landscapes.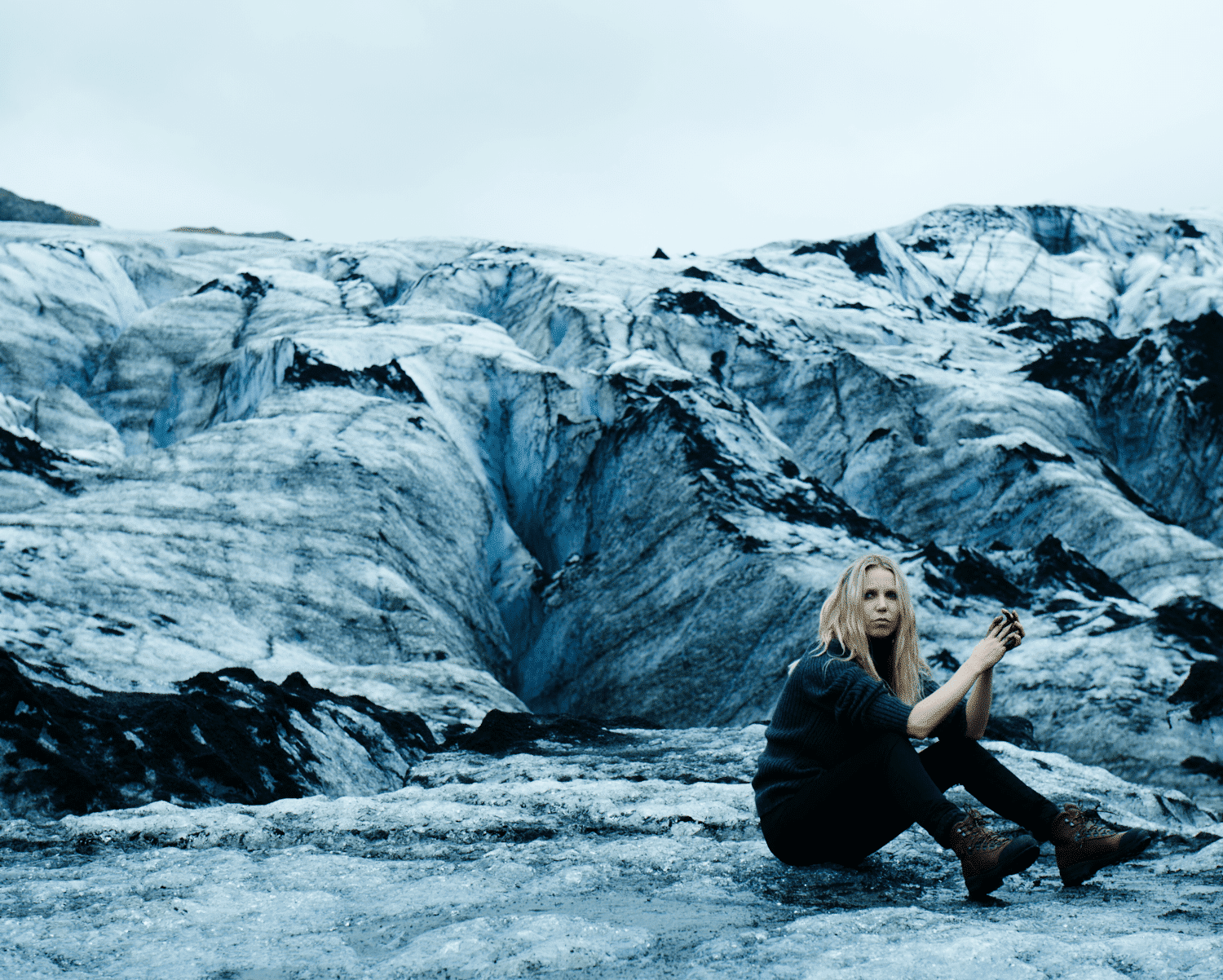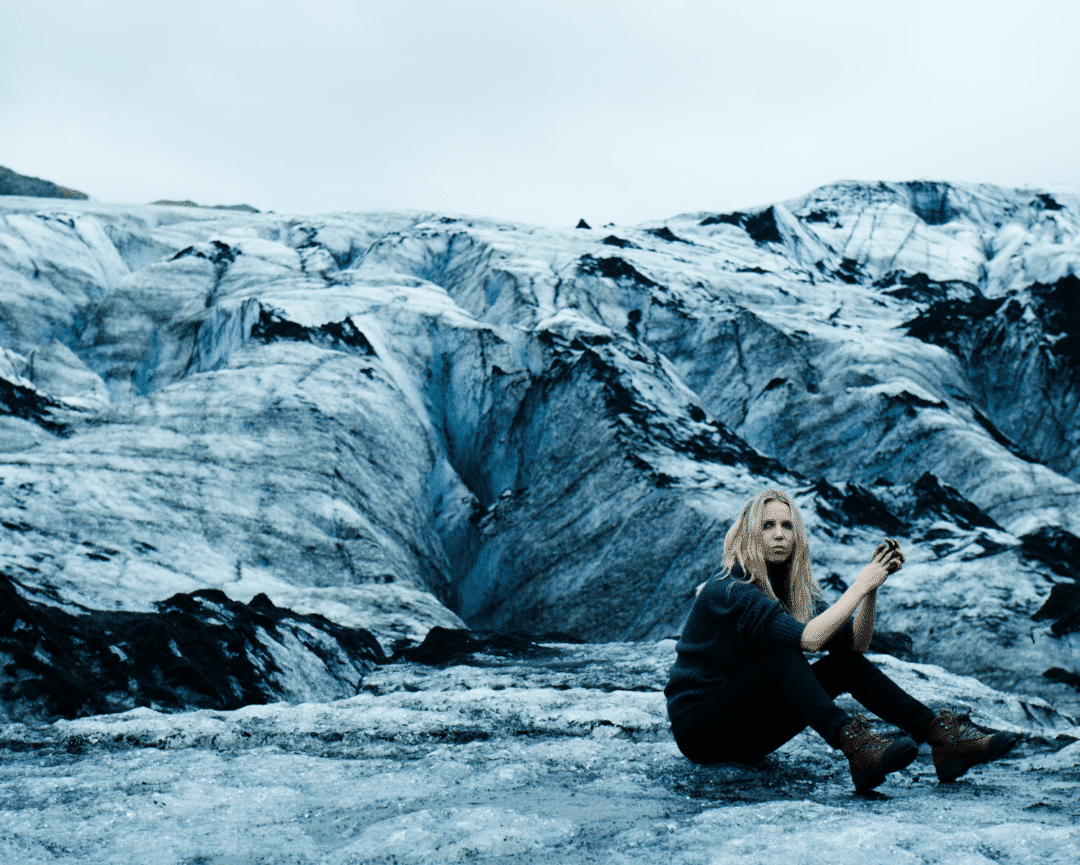 Blonde Icelander Andrea Maack – one of the few islanders to have her own last name – is an artist with a penchant for fashion and beauty. In her twenties she moved to London, where she worked in the fashion industry. Back in Iceland, she graduated from the local art academy and has since inspired art fans worldwide with her installations and exhibitions. In connection with her art, her own fragrance line Andrea Maack Parfums was also created in 2010 with unique perfumes, some of which we have already presented here in the Duft-Tagebuch (read here).
With today's two cuties, however, Andrea Maack was not inspired by the fine arts, but by her own home and the geological features of the volcanic island. And this is exactly the order in which we will proceed, starting with Pavilion and concluding with Magma.
Pavilion – Villa in UNESCO Global Geopark
Even though the extrait de parfum Pavilion is dedicated to one's home, we are not dealing with a room fragrance here – although one could certainly assume that at first reading. The villa of Andrea Maack is a modern designed and cubic building with impressive sea view, which the artist designed herself and where she not only lives with her family, but also works. A showroom is also home to the Geopark Villa, which blends into Iceland's unique landscape. The building looks like a tower of strength, minimalist, modern and meditative at the same time.
The inspiration for Pavilion was Geopark Villa, the home of AM Studio. This place seems quiet at first sight, but it is located in the middle of volcanic areas. Pavilion follows this path with soft facets overlaid with warming notes that make the heart beat faster.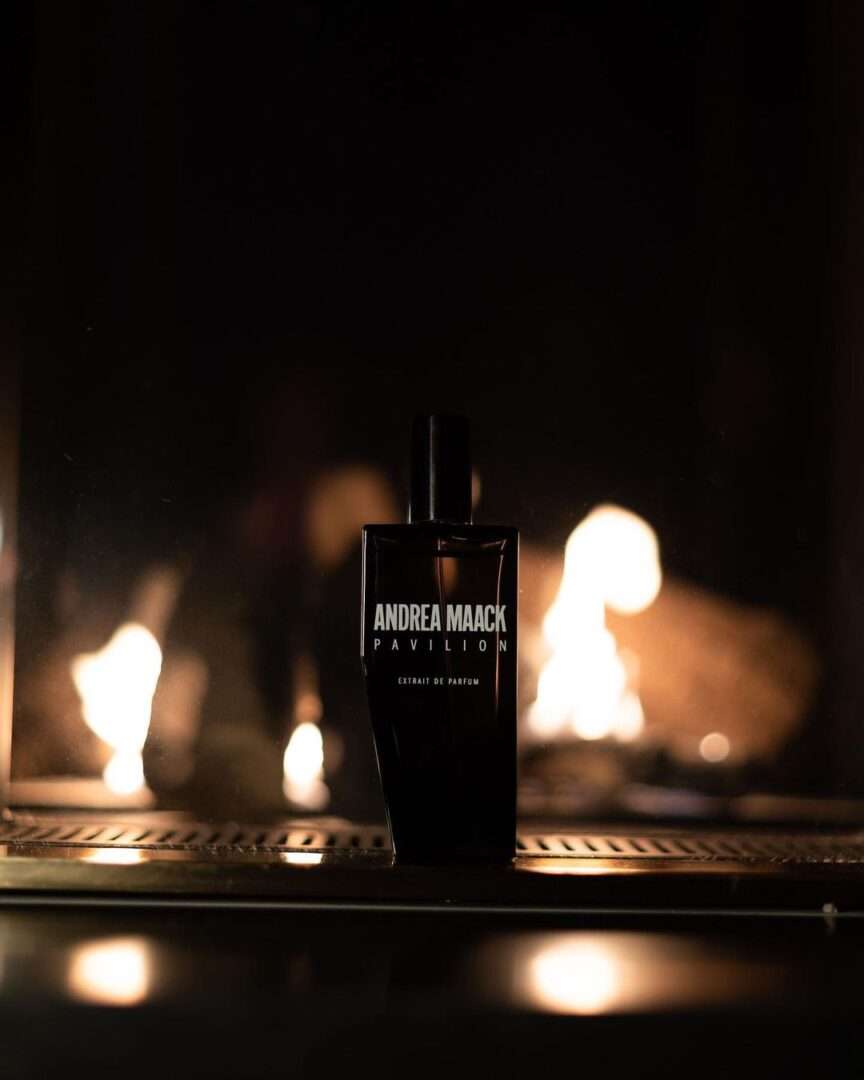 Created by perfumer Julien Rasquinet, the extrait de parfum is composed of ingredients gourmand notes, honey, saffron, rose, patchouli, vanilla, amber and agarwood (oud).
Pavilion – fragrant feel-good atmosphere
I hereby make an official request to Andrea Maack with the plea to be allowed to move in with her. If their home is like Pavilion smells, then I should especially like it there. Incredibly warm and gourmand, infused with dark saffron and sugary honey, Pavilion opens. A creation that makes a statement of deliciousness from the first sniff, powerful, expressive, lush.
Rose soon joins in, providing a certain lightness and preventing the fragrance from becoming too heavy and dark, while patchouli adds creamy woody accents, making the composition softer, smoother. The oud adds a certain smokiness and extra depth to Pavilion, underpinned by the leathery-balsamic warmth of ambergris.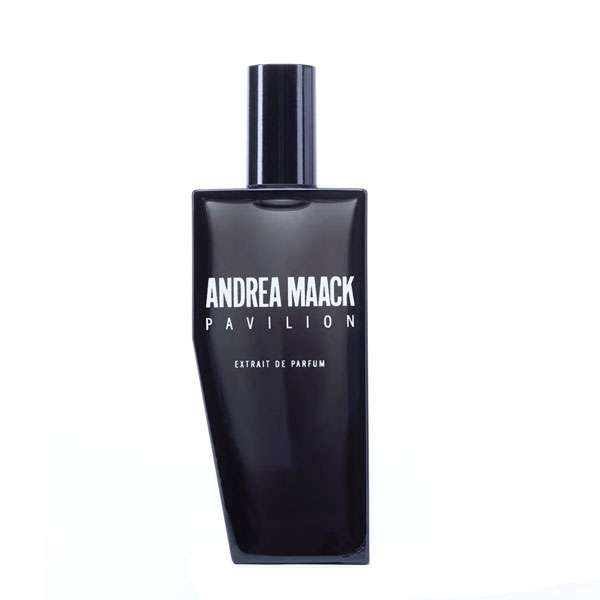 Andrea Maack presents us with Pavilion, a beautiful fragrance, a gourmand spicy oud rose that I like extraordinarily. In fact, agarwood and rose are not alone as a pair of fragrances in the centre of the creation, but are given equal companions with spices and gourmand notes to the side and so results in an incredibly atmospheric and expressive melange with oriental character. Friends of rather strong fragrances in the style of Amouage or Parfums de Marly, of spices, agar wood and rose should definitely put this extrait de parfum on their to-try list. I am thrilled and I am sure that Pavilion will find a lot of fans.
Magma – fiery lava flow
The bar is set high thanks to Pavilion, and I'm curious how Magma will turn out. In any case, the name already hints at the source of inspiration. Magma, lava, volcanoes. What is probably a rather distant topic for us here is everyday life for all inhabitants of Iceland, who live on a volcanic island with countless active and inactive volcanoes.
The idea for Magma came from the breathtaking coast of the Reykjanes Peninsula, a place of dormant volcanoes surrounded by endless lava. I played with fresh and warm notes to make you feel like you are in this magical place with just one touch.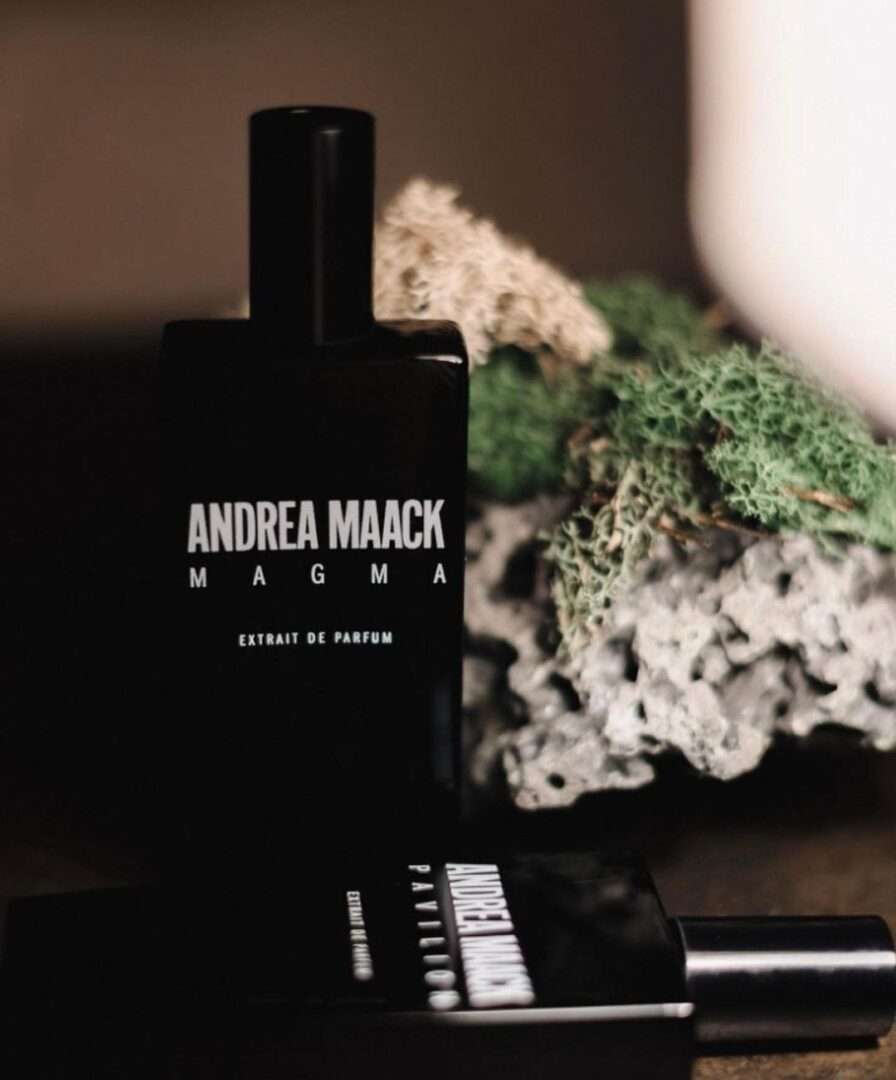 Magma was also created by a real top-class perfumer, none other than Dominique Ropion, who created the fragrance for the Icelandic brand Andrea Maack Parfums from the ingredients lemon, pepper, frankincense, rose, myrrh, saffron, patchouli, tonka bean and suede.
How hot is Magma?
The magma in Andea Maack's creation seems to have already cooled down. Lemon and pepper provide a sharp-sour and refreshingly cool start, which is soon joined by gentle clouds of incense. Mineral nuances I perceive, very dry and infused with a subtle earthiness that probably heralds the arrival of patchouli in the fragrance progression.
Myrrh and saffron provide darkly spicy and resinous nuances, while the rose comes into the creation only in an underlining function and gives the fragrance lightness, transparency and softly soapy accents. The suede is rougher than expected, not a super soft beige leather like some other creations. In Magma, the suede is darker and stronger without being overly dominant in the scent. It plays – just like the rose – rather a minor role. Tonka bean adds greenish nuances to the finish, which wonderfully round off the extrait de parfum.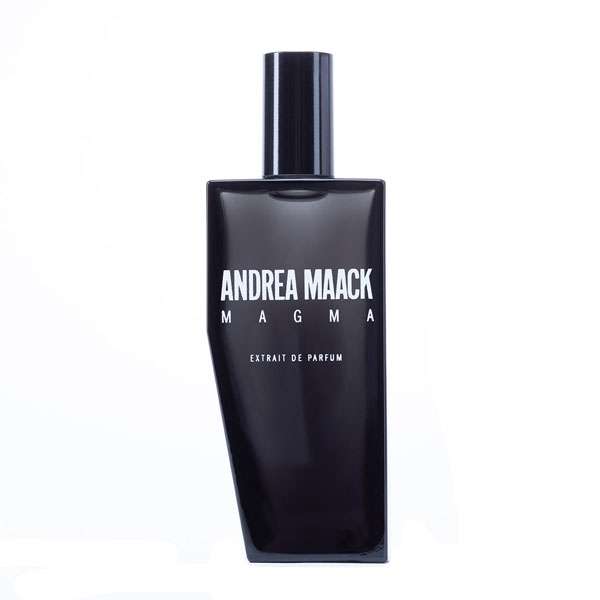 Magma is not a hot scent, but rather a cool, smoky and earthy-leathery scent, to which the above image with the cooled lava and moss fits quite perfectly. Rather in shades of gray and with soft greenish speckles in the finish, with mineral-cool and rather rough notes, which on the other hand yet appear so gentle … Magma is a creation that carries contrasts, multifaceted and minimalist at the same time, a wonderful olfactory image of the unique landscape of Iceland.