After a brief hiatus in which Harmen introduced us to Wolf Brothers' new fragrance collection (read about it here and here), I'd like to continue today with the line by Farmacia SS. Annunziata . Since the week before last I present you the creations of the long-established Florentine fragrance pharmacy (read here, here, here and here) and today, in the penultimate part of the series, I dedicate myself to Bergamundi and Vita Nova.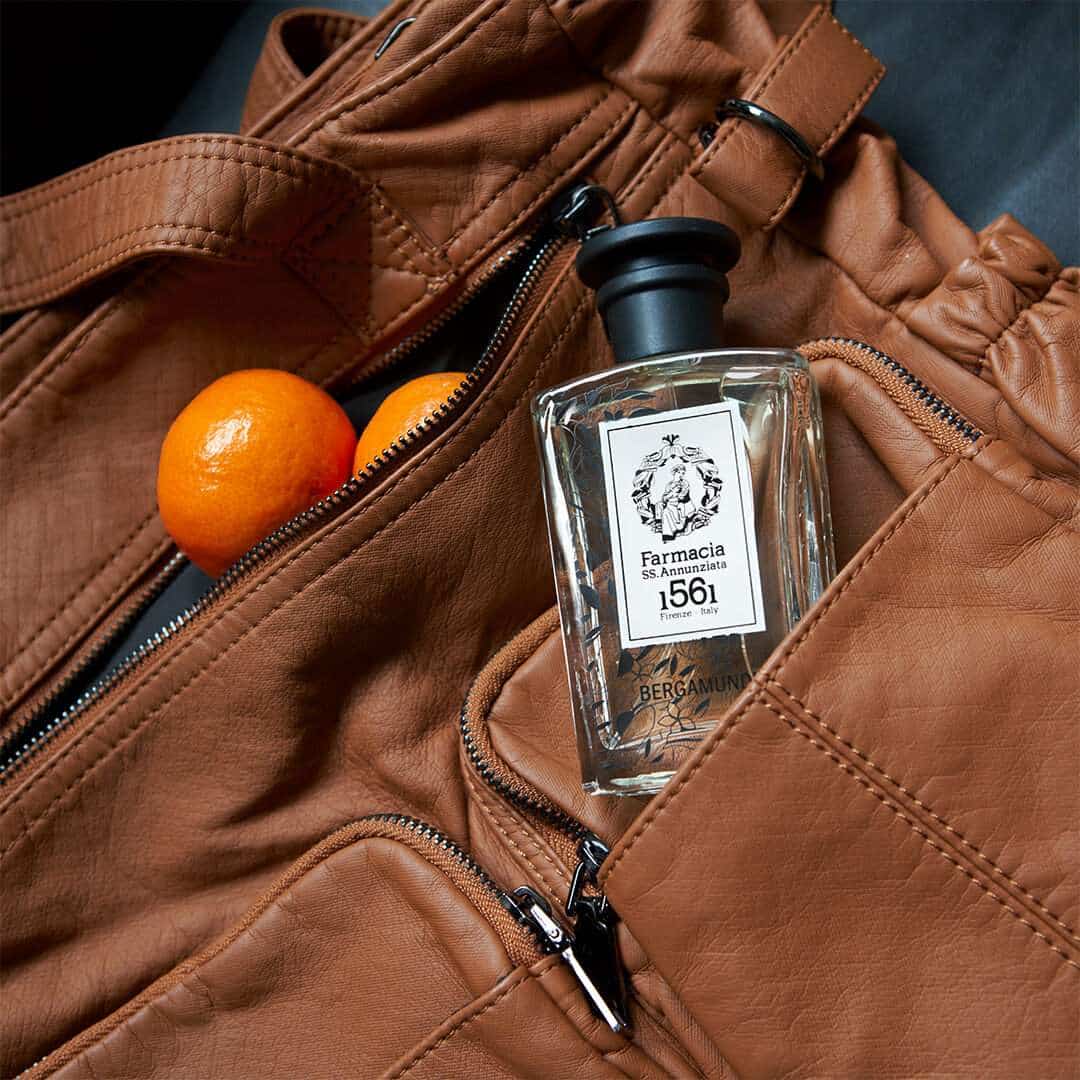 With the two fragrances, we turn to completely different themes. While Bergamundi revolves around the citrus fruits typical of Italy, the fragrance house Farmacia SS. Annunziata was inspired by Dante's Divine Comedy for Vita Nova. If these are not tempting prospects?
Bergamundi – In the lemon grove
Hesperides are the fruits of Italy. The boot-shaped Mediterranean country has numerous growing areas. Famous are the lemons from the Amalfi Coast, Calabrian bergamot, Sicilian blood oranges and oranges. So what could be more natural for a traditional Italian fragrance brand than to dedicate a creation to these very citrus fruits.
Lime, bergamot, mandarin, magnolia, orange blossom, white musk and cedar are the olfactory ingredients of this eau de parfum with the full-bodied name Bergamundi. Is anyone here fluent in Italian and can tell me what the suffix -mundi might mean? I first thought of world, but that is "mondo", plural "mondi". Possibly a variation of this, who knows. 🙂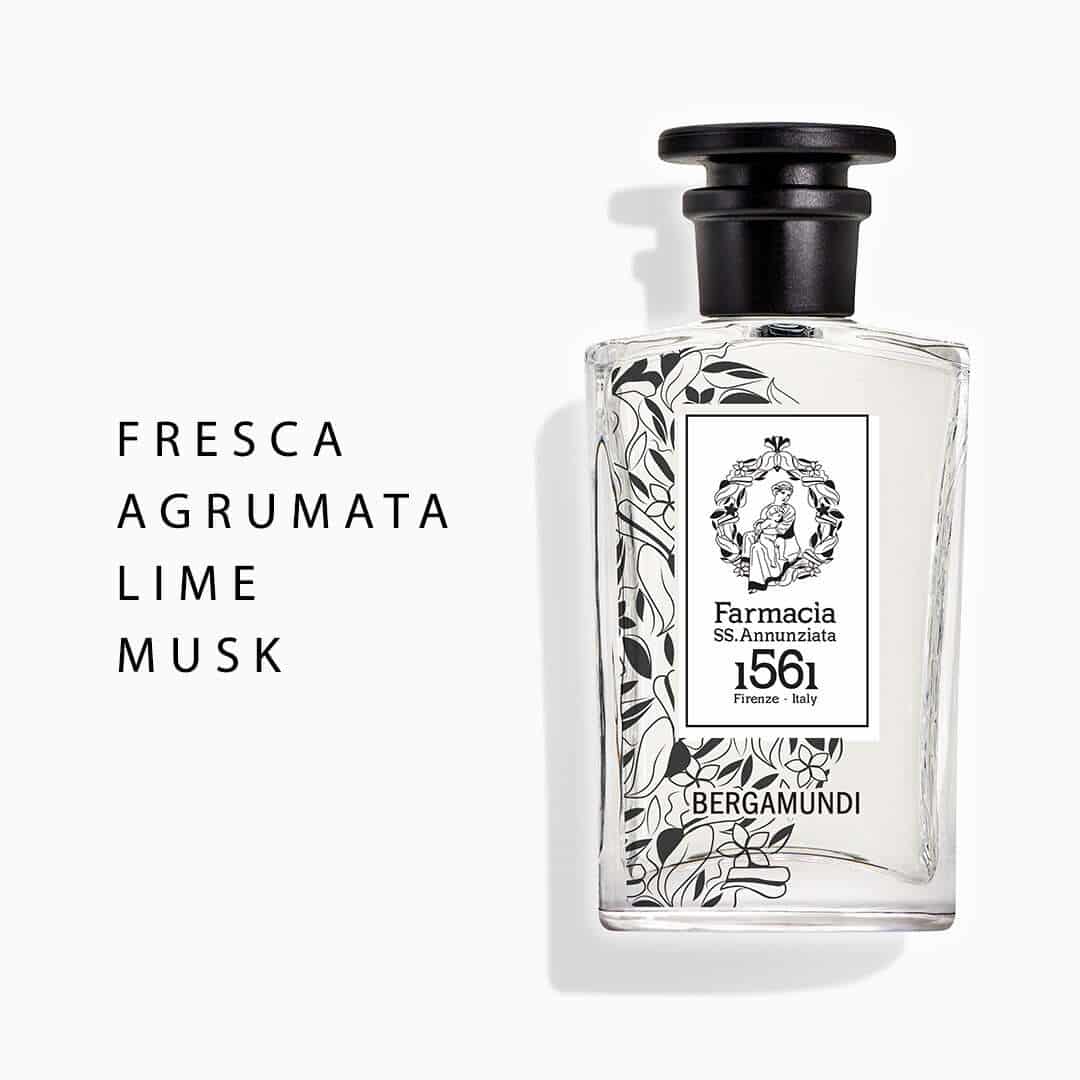 An invigorating fragrance reminiscent of Mediterranean landscapes. Lime, bergamot and tangerine evoke a sunny day in a lemon grove. An overdose of sparkling chords, complemented by a heart of magnolia and orange blossom, provides refined freshness.
Where the oranges bloom – Bergamundi
Surprisingly sweet and citrusy-fresh Bergamundi starts the fragrance. No tart hesperidic start, but a fruity, tangy and sweet citrus dream with juicy tangerine and greenish lime. Immediately, the orange blossoms give the creation not only the characteristic floral fruit scent.
The flowers of the orange tree also give that soft, gentle powdery and typical creaminess to theEau de Parfum by Farmacia SS. Annunziata. Almost milky and creamy, the melange of citrus and orange blossom reminds me of a delicious dessert, such as a panna cotta enhanced with delicious orange zest.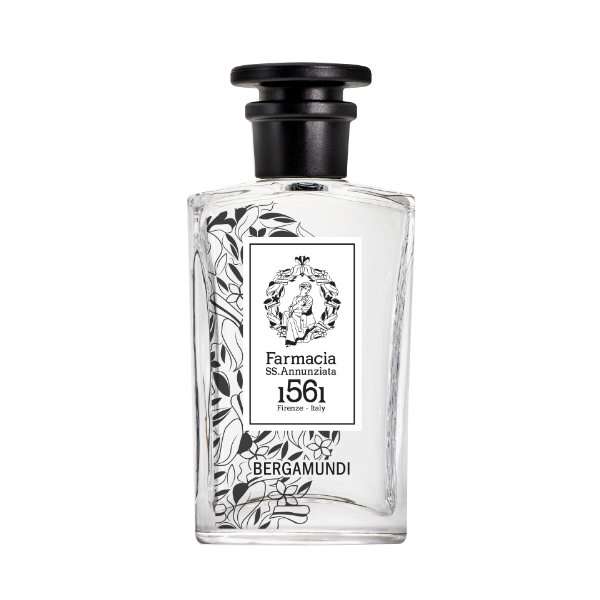 Bergamundi is a delightful hesperidic fragrance that breathes the unique atmosphere of Italy. Transparent, fruity, fresh and airy, elegant, modern and wonderfully Italian is the creation of Farmacia SS. Annunziata perfectly suited for warm and hot days. An uncomplicated Mediterranean unisex fragrance that can be worn in summer on any occasion and at any age without exception. For those who love rather subtle and not too tart citrus scents in the style of a classic colognes, Bergamundi could absolutely hit the spot. 🙂
Vita Nova – Oh, fair Beatrice!
As mentioned above, Vita Nova pays homage to a work by the famous Florentine writer and poet Dante Alighieri, whose Divine Comedy – according to Wikipedia – "is considered one of the greatest works of world literature". In the Vita Nova, Dante describes and comes to terms with his unhappy love for the beautiful Beatrice, who had captivated him since childhood.
In a charming medieval Florence, a young writer waits to begin writing the first verses of his opera. A celebration of renewal and his love for Beatrice. Black pepper, pink pepper and cloves create a mysterious and fascinating atmosphere.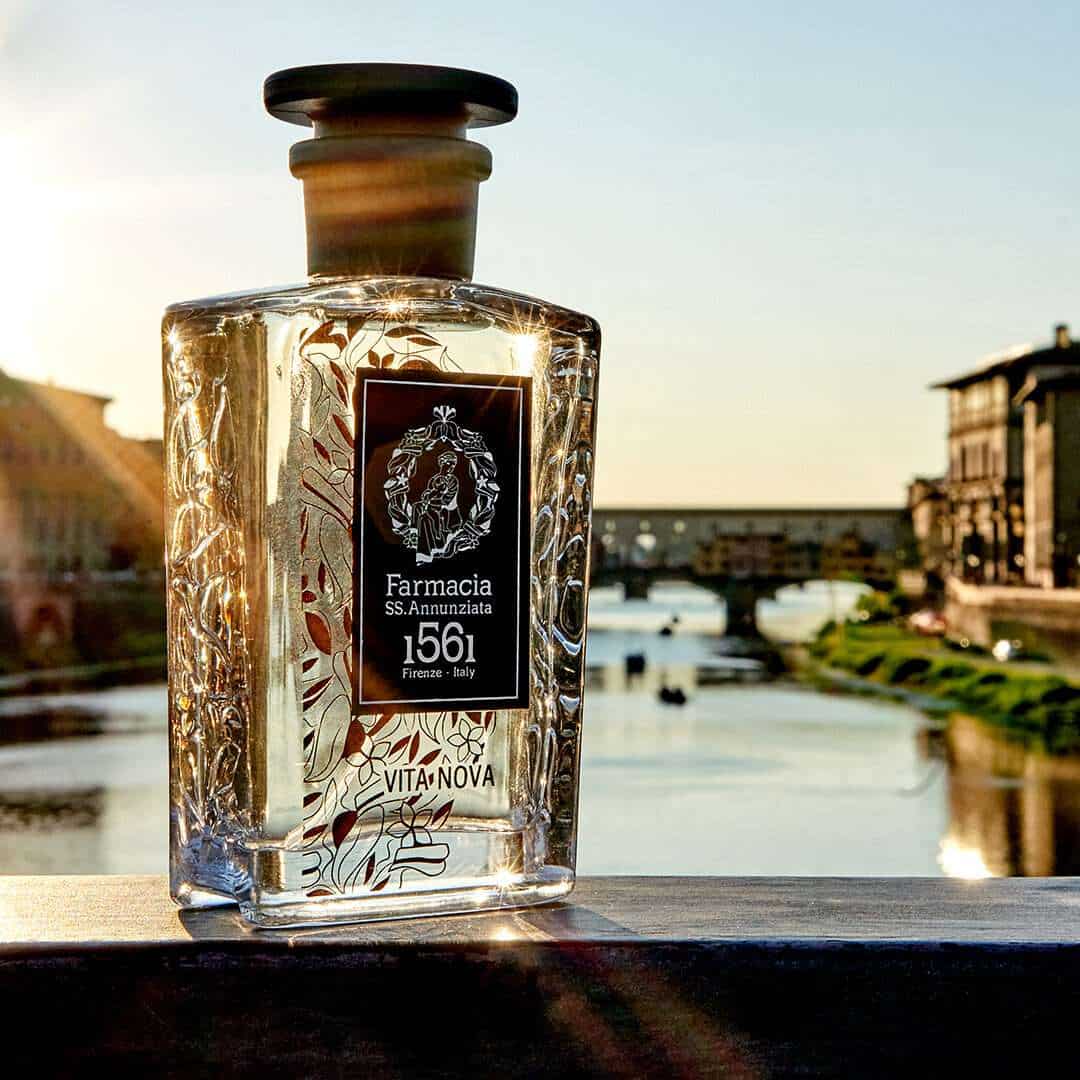 The fragrance notes of black pepper, caraway, elemi resin, clove, pink pepper, juniper, vanilla, white musk and cedar suggest a lush spicy and woody scent. I wonder if my guess is right.
Beautiful new life
Very dry peppery notes open Vita Nova, delicate and rather subtle, underpinned by light aromatic woods. In the following course, my skin and the test strip differ immensely. While on paper a truckload of clove and caraway seems to be unloaded almost instantly, on my skin the eau de parfum seems distinctly different in character.
Very airy, woody, dry and subtly peppery, nuanced by the lovely spice of vanilla. Gradually, the clove appears here as well, but much less pronounced, underpinned by the woody-smoky notes of elemi resin and juniper, as well as powdery musk.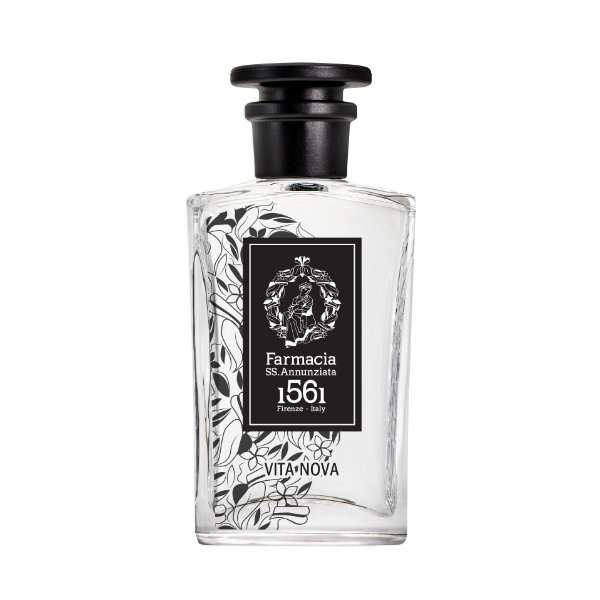 For a fragrance that revolves around love, I would have actually expected something less spicy and more floral, lovely, maybe gourmand. However, the fresh, woody and spicy notes of Vita Nova actually have a touch of "new life" to them. I can't quite put my finger on it, but the scent has something cleansing about it for me. Like a kind of incense that frees from negative energies. Even though I am not otherwise spiritually inclined, I like this idea of Vita Nova immensely. Otherwise, it can be said: unisex, suitable for office and everyday use, and easily worn all year round. 🙂