After I had powdery cravings last Thursday (you can read about it here), it's probably going to be much more lush, warmer and possibly a little more autumnal with Cuoio Toscano and Whisky Nobile by Farmacia SS. Annunziata today. But a little preview of the coming season can't hurt. The days are already getting noticeably shorter, and so we are soon looking into the (hopefully) golden face of autumn. What fits better than a (just as hopefully) fine Tuscan leather scent and a fine whiskey?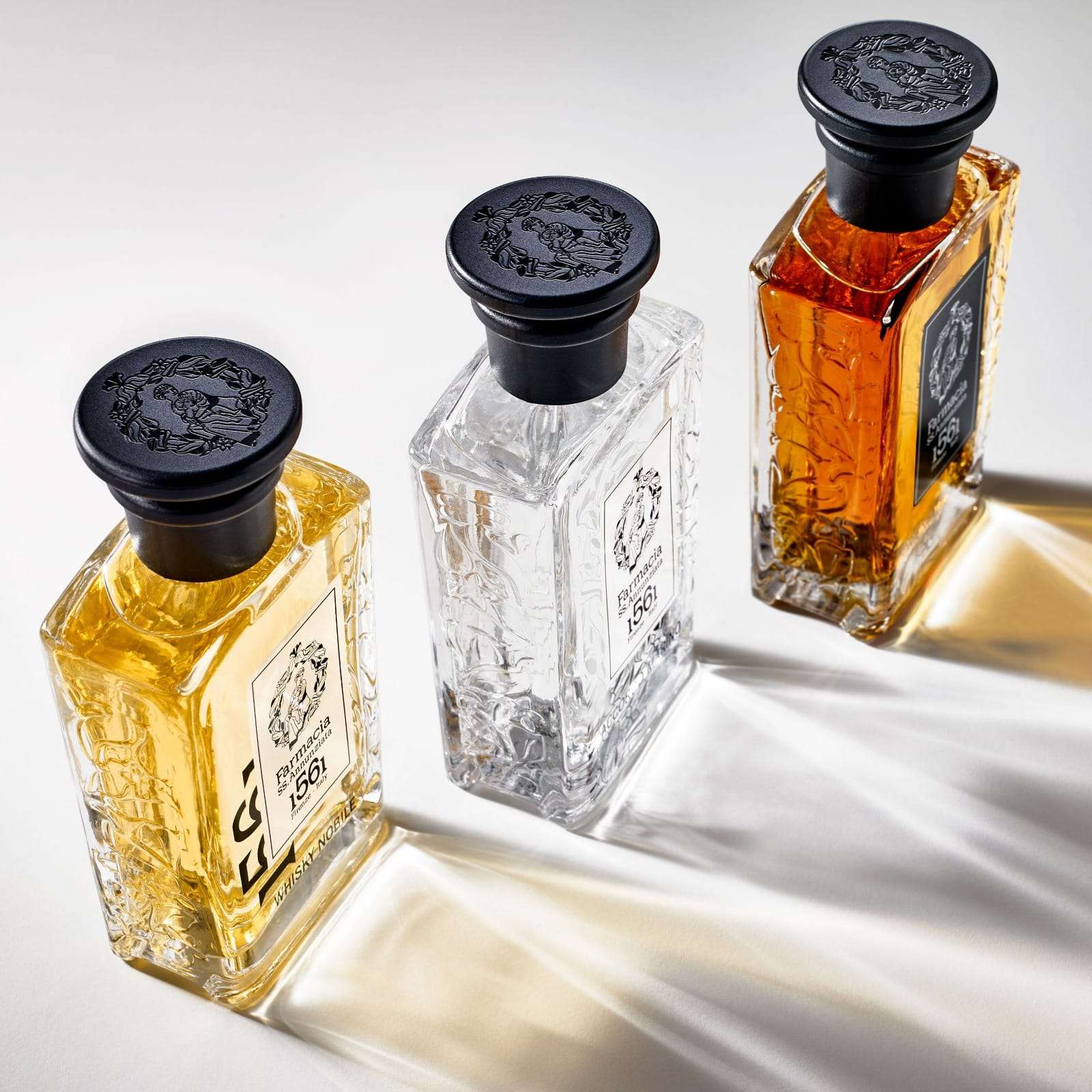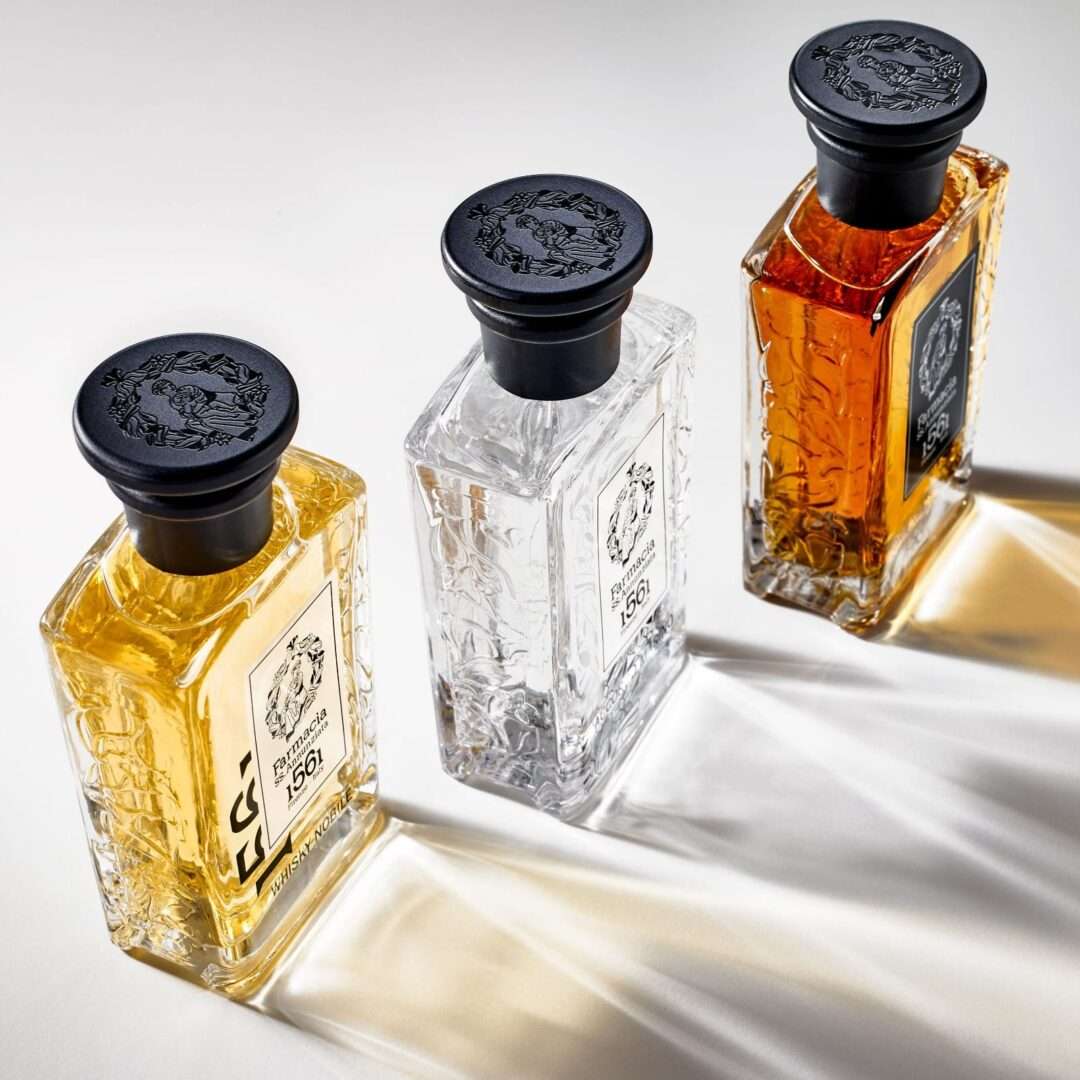 Monday is an unconventional release day, some of you may note. This is due to my big son's school enrollment, which was on Saturday. Now we have a school child here in the house. An exciting time for all family members. 🙂
Cuoio Toscano – Tuscan leather
The inclined fragrance lover may be puzzled by the name "Tuscan Leather" because, after all, there is Tom Ford's eau de parfum called Tuscan Leather, that legendary leather-jasmine bomb that so many are legitimately excited about. Will Cuoio Toscano be able to trigger similar jubilation? How is the fragrance of Farmacia SS. Annunziata?
The fragrance notes speak a lush and palatable language: tobacco leaves, geranium, labdanum (cistus), incense, elemi resin, leather, patchouli, benzoin resin, ambergris, sandalwood, cedarwood and saffron are the ingredients of the leather fragrance from the new collection of the Florentine fragrance pharmacy.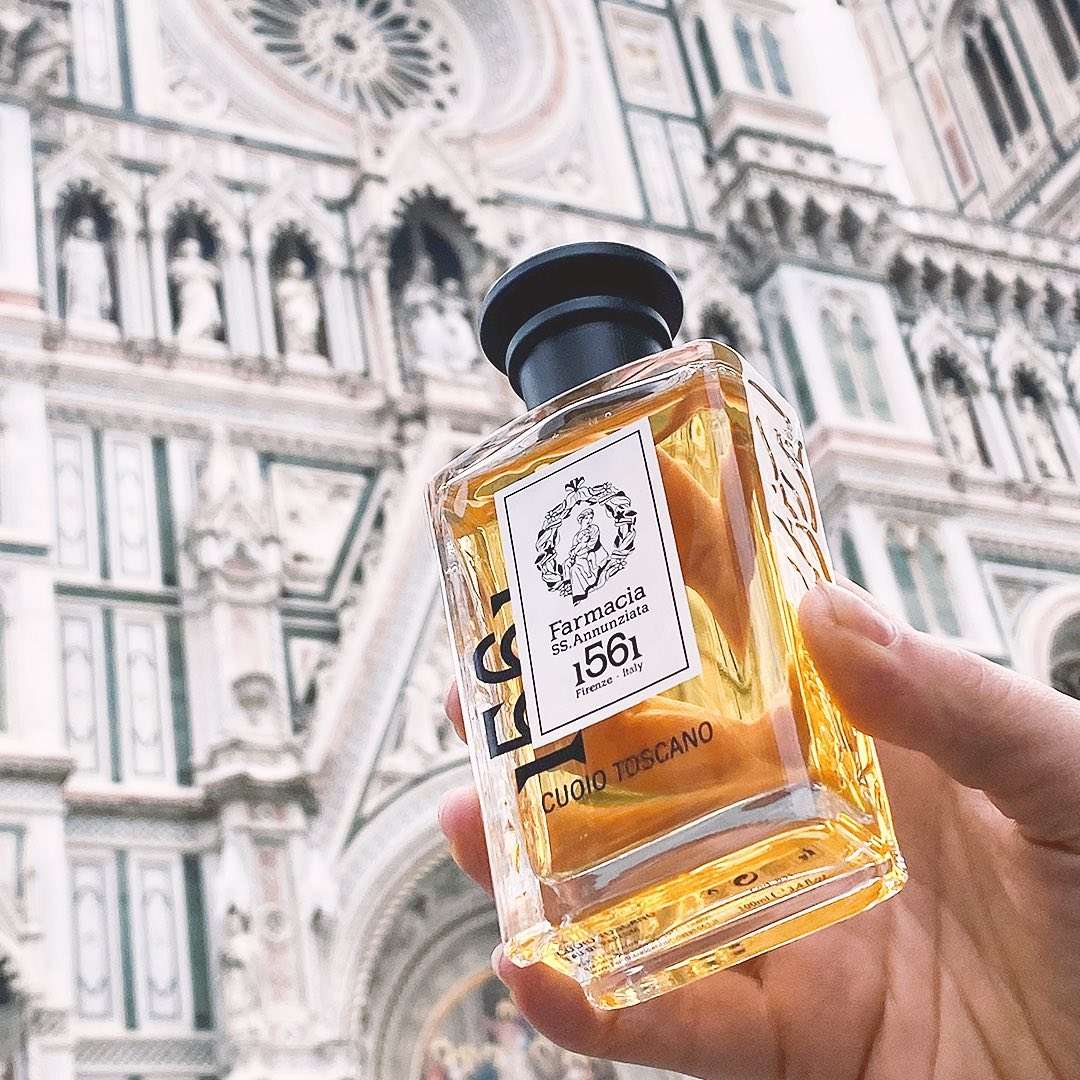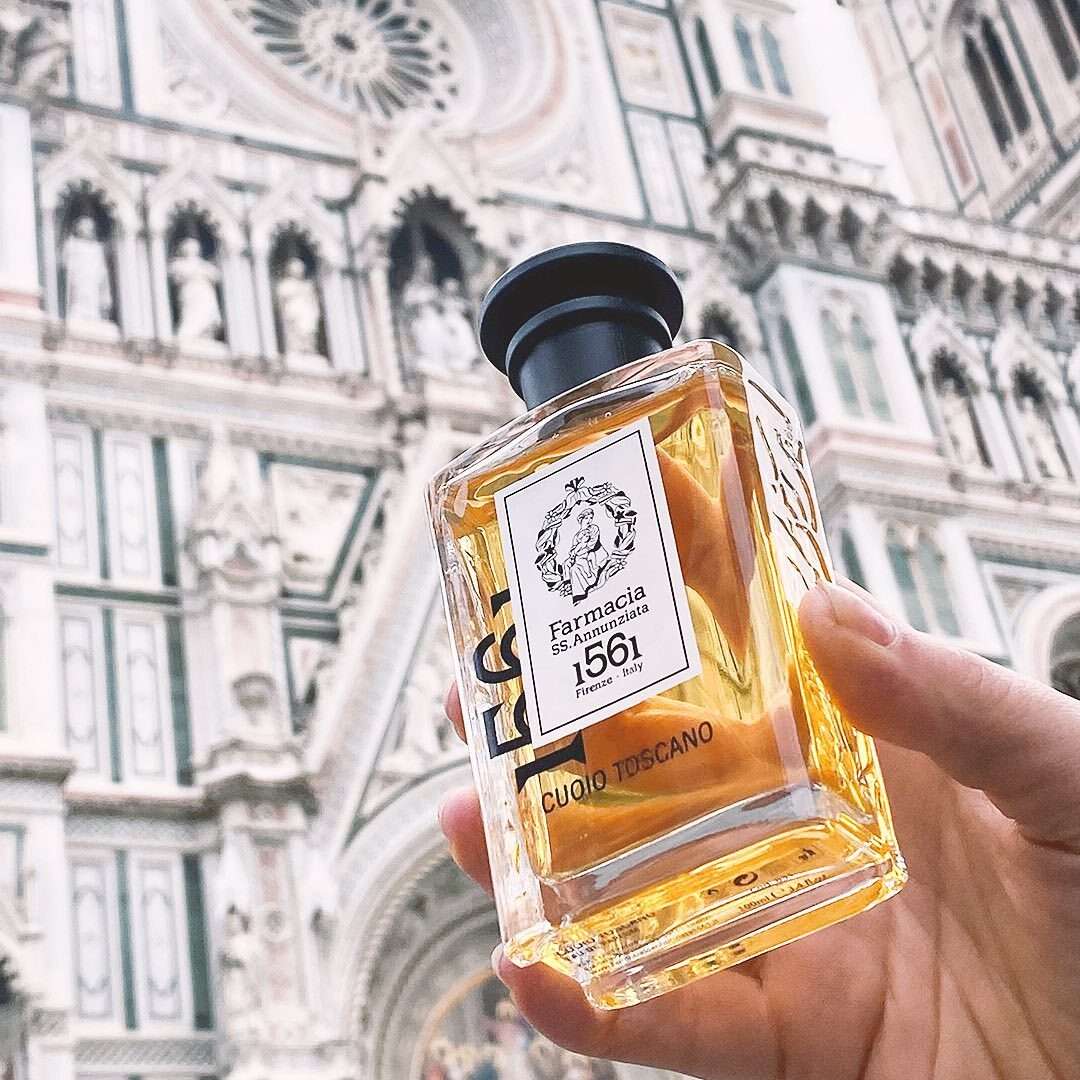 The dry and tart fragrance smells of fine leather. An elegant, well-dressed man smoking a cigar in his tweed suit. The heart notes of incense and patchouli make the fragrance smoky and deep.
Golden happiness – Cuoio Toscano
The opening of Cuoio Toscano combines golden and honeyed tobacco leaves with the greenish-minty coolness of geranium. Almost fruity and liqueur-like features I perceive in the eau de parfum, relatively light and tangy it seems. Greenish aromatic notes brings elemi resin into the fragrance, combined with delicate incense clouds
The leather is discreet. Almost hesitantly it enters the fragrance stage, led by elemi, incense and earthy-woody patchouli. Cuoio Toscano retains this characteristic also in the further course, underpinned by warm-spicy and woody nuances.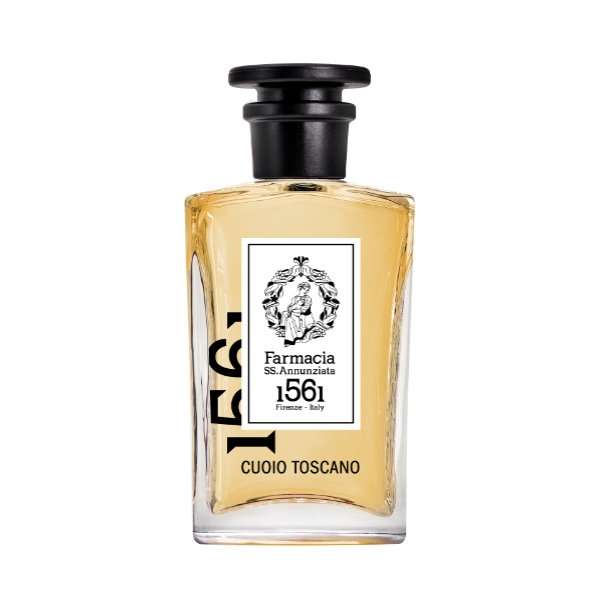 For those who may also think of an olfactory similarity to the Tom Ford classic with the similarity in name, I must say that the fragrances are not similar in any way. That would be kind of stupid. No, Cuoio Toscano is a combination of tobacco leaves, resins and leather, paired with woody, forest and earthy notes. Rather cool at the beginning, the creation gradually becomes warmer and then fades out powdery and soft. I would classify the presence as medium, the durability as good. Rather a fragrance for the cooler season, but here equally suitable for office and everyday life. 🙂
Whisky Nobile – Here's to a fine whisky!
With Whisky Nobile Farmacia SS. Annunziata pays homage to that spirit that one associates less with Italy and more with Scotland, Ireland or even the USA. And yet, with the Eau de Parfum, we allow ourselves a hearty sip of the spirit coveted by connoisseurs – only figuratively, of course.
The fragrance notes suggest a gourmand, lush sniffing experience: Incense, coffee, orange blossom, whiskey, cocoa, styrax resin, agarwood (oud), vetiver, leather, saffron and vanilla. This sounds already very tasty and could well become a real favorite for me for the coming fall.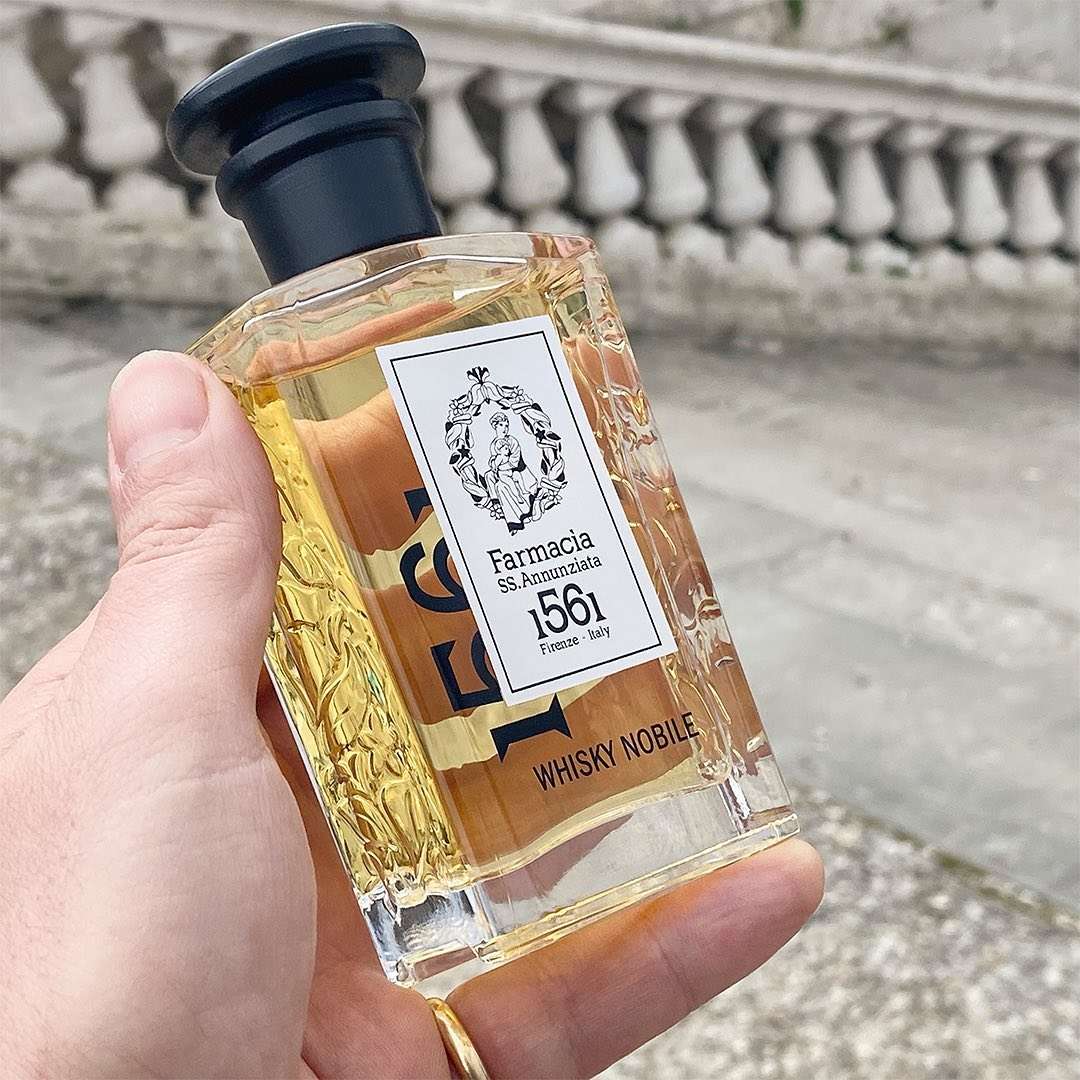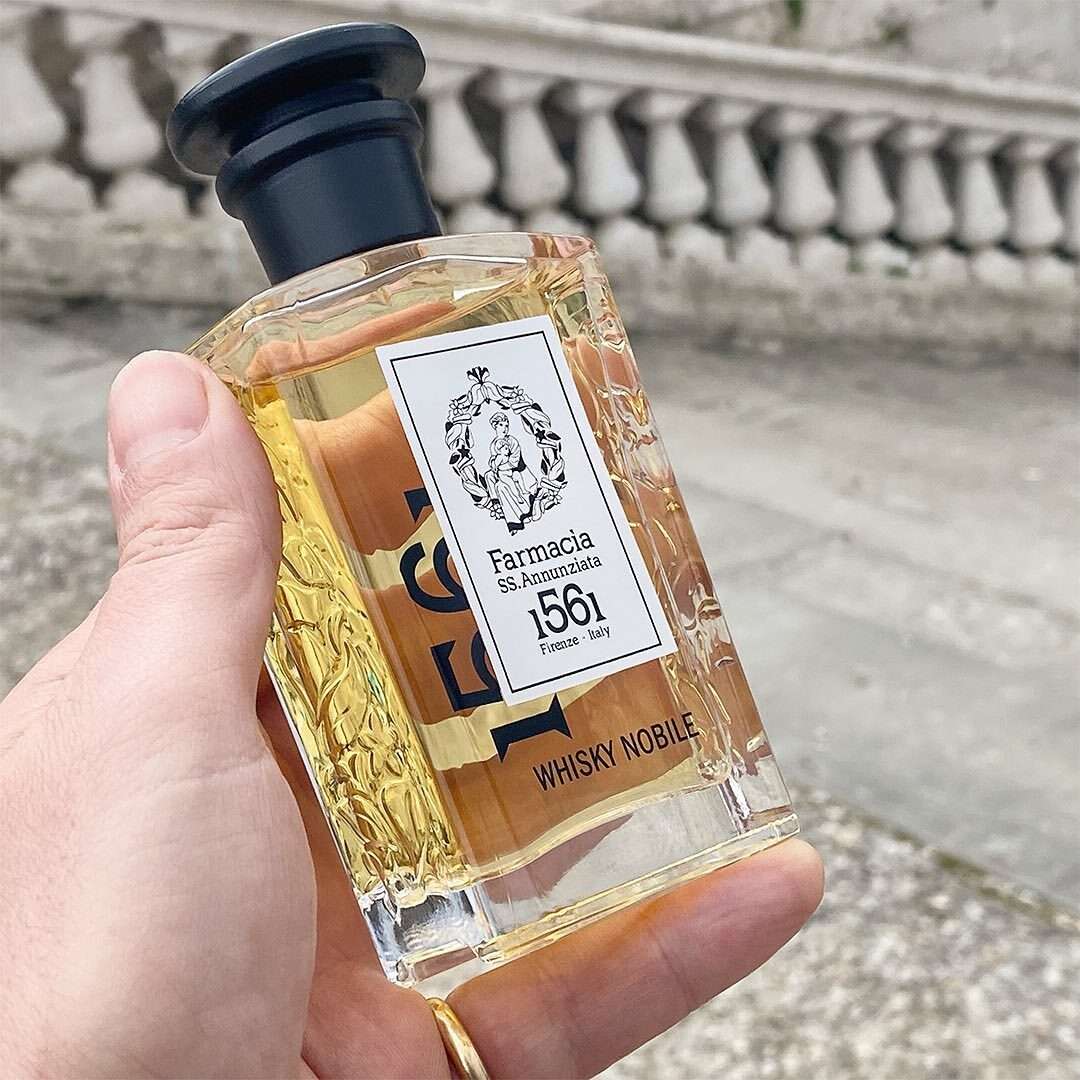 The dim light of a lamp, a small travel bag carelessly discarded. A strong and persistent smell of whiskey and coffee fills the air. Rivers of ink flow over the white pages of a book that has yet to be written.
Hot drink with shot
Creamy, lush dark cocoa, with light orange notes underneath. Thus starts Whisky Nobile by the fragrance house Farmacia SS. Annunziata. The tart nuances of roasted coffee and the finest incense join in, underpinned by gentle and rather mild whiskey notes.
Agarwood and leather bring dark, deep and smoky facets to the olfactory game, rounded off by intense saffron notes. Very discreetly in the background, I seem to perceive a pinch of sweet vanilla, which cushions and soothes the resinous-woody smokiness of the creation.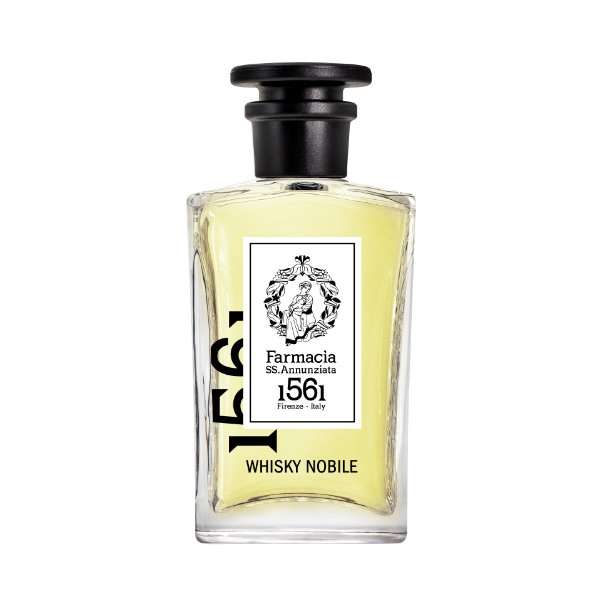 Whisky Nobile is a leathery, smoky and woody whisky scent that I absolutely like. Quite present and blessed with excellent durability is the creation of Farmacia SS. Annunziata a perfect candidate for the coming cooler season, for golden autumn days and Christmas Advent. In my eyes, rather less suitable for the office, but more for leisure, the evening or for going out. Here, however, the eau de parfum certainly enchants not only lovers of the real spirit, but all who love lush and dark-resinous fragrances. My favorite of today, although of course I make a test recommendation for both creations. 🙂