… we find ourselves with Oriental Casbah, Via dell'Incenso and Accordo Marino, because these are the last three fragrances from the new collection of the Florence-based brand Farmacia SS. Annunziata,which I have not yet discussed here. In all likelihood, today will be oriental and maritime, there can be no doubt about that. For today's candidates deal on the one hand – at least in name – with Maghrebian fortresses and the Incense Road, and on the other with an olfactory plunge into the cool waters.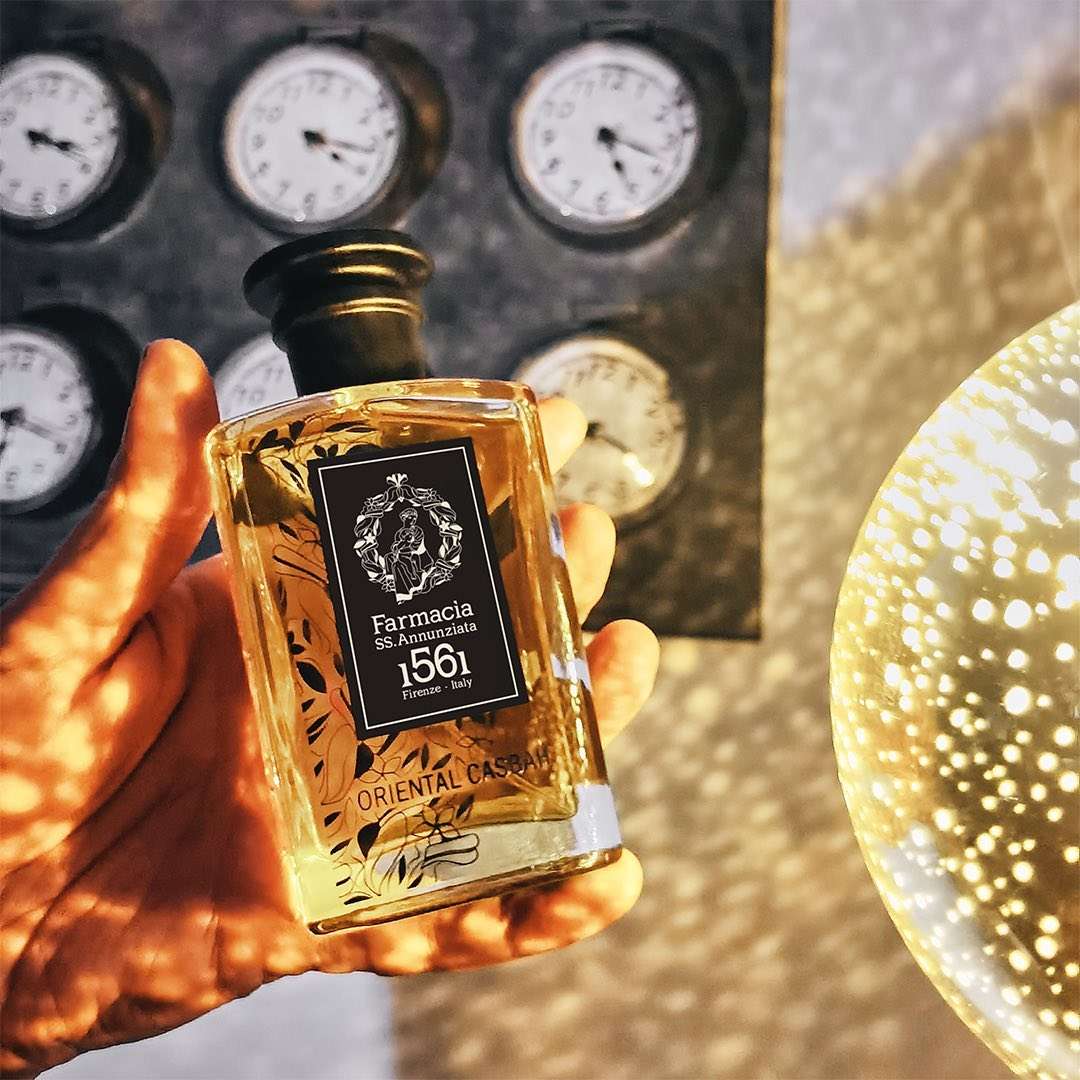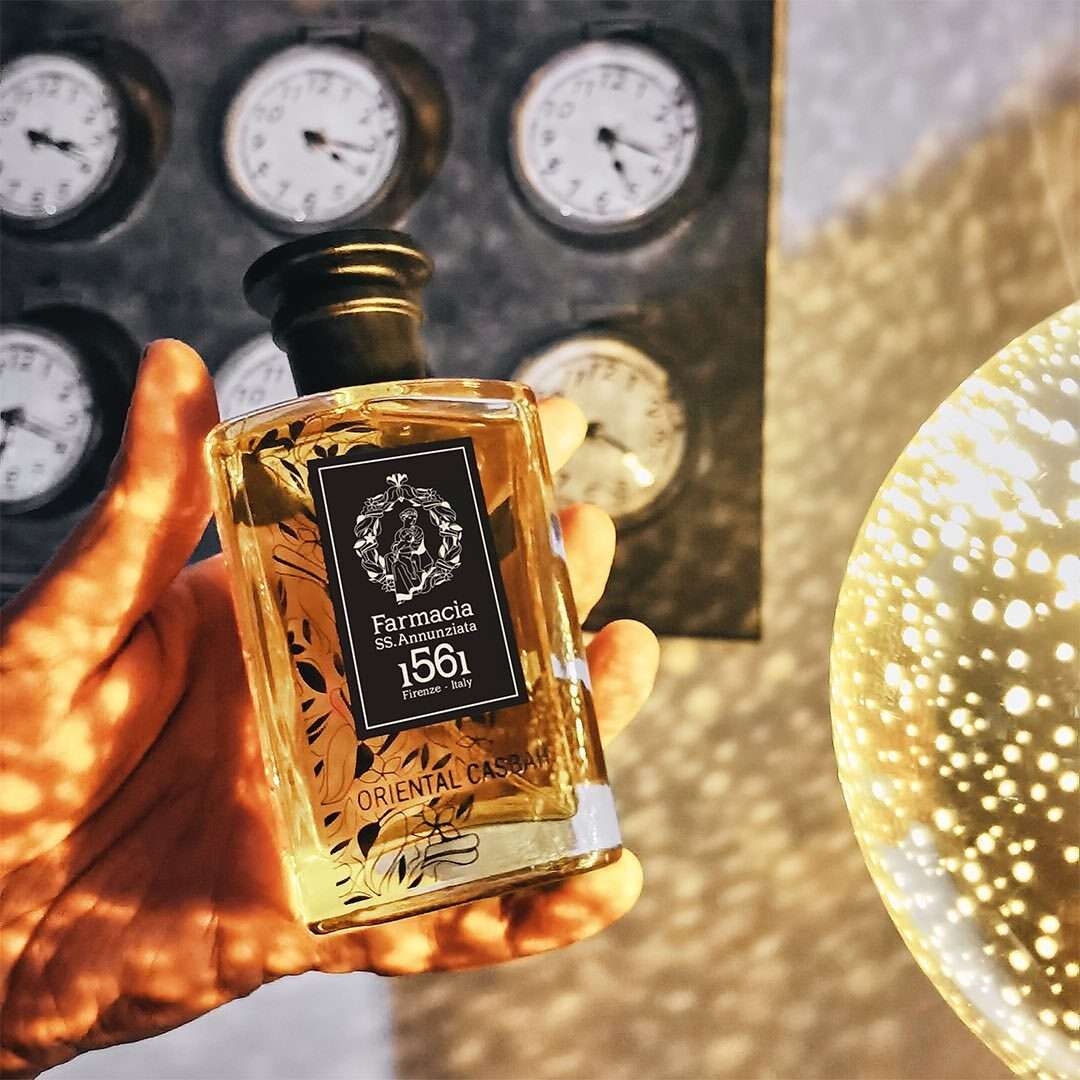 Before I get started, I like to link you again my reviews of the last two weeks to said Florentine fragrance house – in chronological order, of course:
Oriental Casbah – olfactory fortress
A fragrant fortress of the Orient could Oriental Casbah by Farmacia SS. Annunziata be. Because the term Kasbah means just that: a fortress. This term is particularly common in western North Africa, the so-called Maghreb, i.e. the countries of Morocco, Algeria and Tunisia. But also in Andalusia, formerly populated by the Moors, there are various casbahs – for example in Malaga, Granada (Alhambra) or Alméria, which here bear the Spanishized name Alcazaba.
This fragrance is characterized by a strong personality and a long-lasting sillage. The earthy and original scent of patchouli evokes the dawn of time, stimulates and intoxicates the senses with a timeless and charming aroma.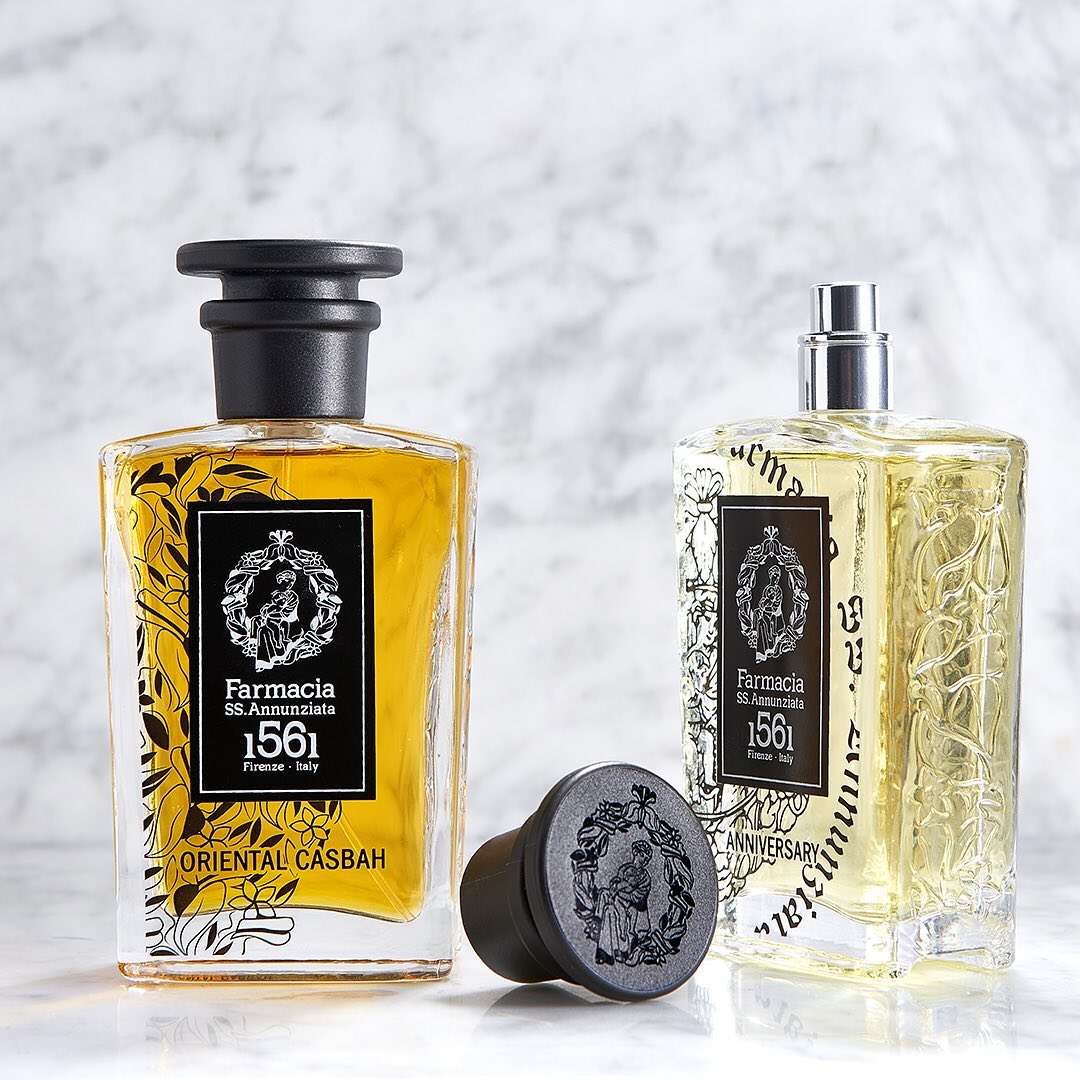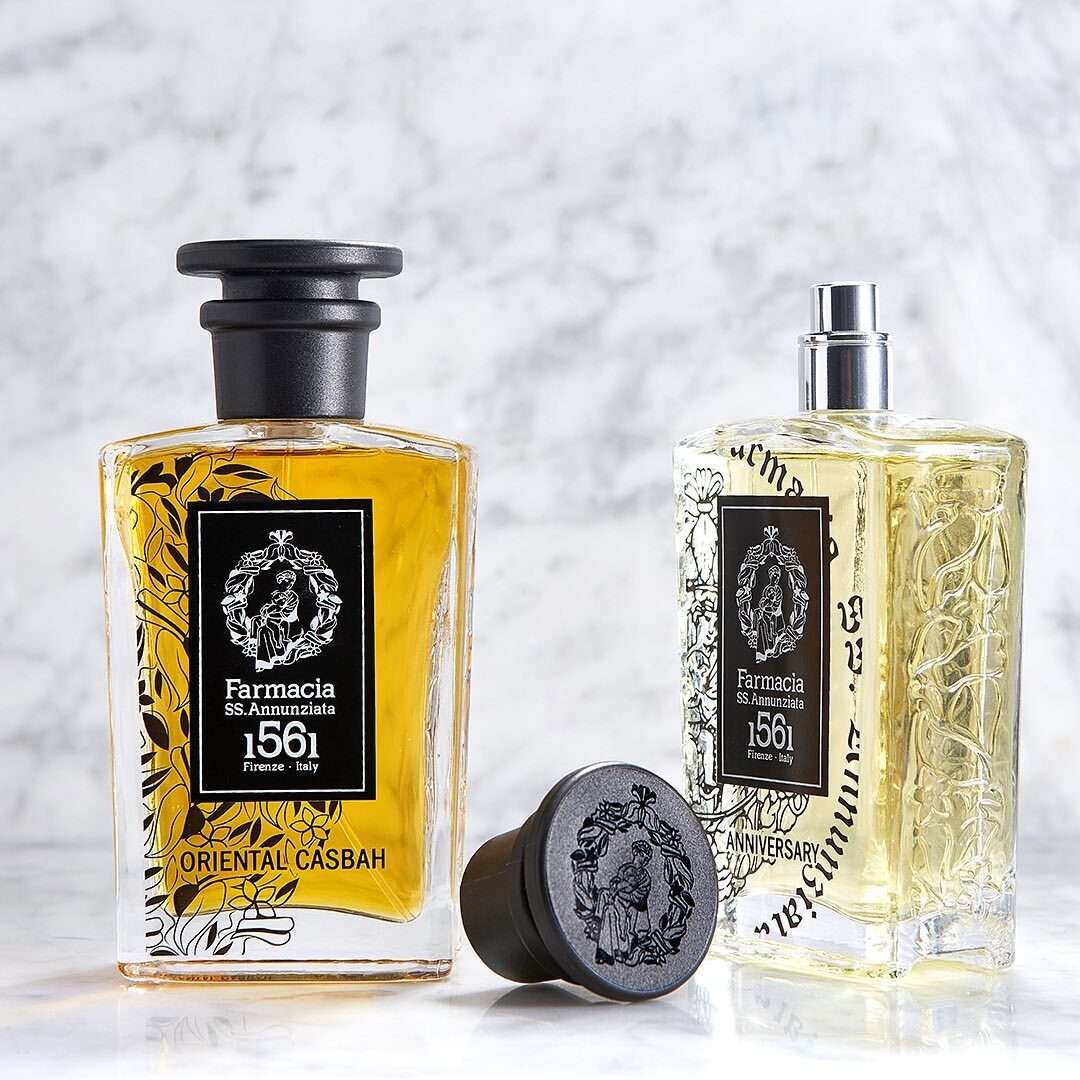 Patchouli, maritime notes, labdanum (cistus), eucalyptus and sandalwood are the ingredients of this eau de parfum from Farmacia SS. Annunziata, which are quite surprising in my eyes . Sea notes and eucalyptus I would not have expected in this fragrance, but more resins and more spices for the ultimate oriental fragrance experience.
A visit to the scent fortress
From the first impression, we seem to be inside the fortress, because Oriental Casbah is damp, incredibly cool, dark and infused with an intense patchouli earthiness that I haven't smelled in a long time. Lush and also a little coarse, powerful, almost martial, the eau de parfum seems to me.
If you are looking for a warm and spicy oriental, you are certainly barking up the wrong tree. Patchouli and eucalyptus have such a dominant rendezvous that the other ingredients hardly have room to unfold. They underline the earthy coolness of the fragrance pair at most, emphasize it and give it additional durability.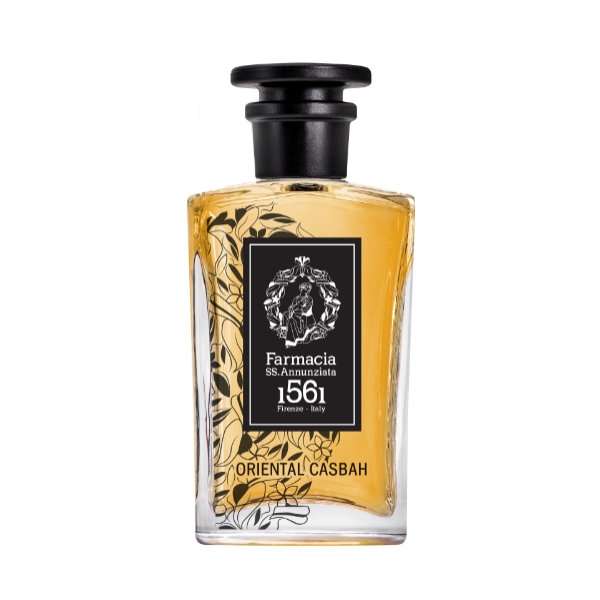 Oriental Casbah is a fragrance for patchouli fans and friends of intense, powerful and idiosyncratic fragrances with rough edges. Very cool, woody and earthy is the creation of Farmacia SS. Annunziata, with an excellent presence and an extraordinary durability. In the office in my eyes not really wearable, but rather a fragrance for leisure or the evening. A creation for those who want to make a real statement with their fragrance.
Via dell'Incenso – on the incense road
The Via dell'Incenso, the Italian name of the Incense Road, was used as a trade route in pre-Christian times, running from the south of the Arabian Peninsula up to the Mediterranean Sea. The incense was thus transported with the help of camels from the original place of its extraction in what is now Oman to the Levant and across the Mediterranean. It was only when the sea route through the Red Sea was made accessible that the land route of the Frankincense Road lost its significance.
Memories of a life long gone, echoes of ancient stories combined in an exotic and sensual fragrance. The warmth of incense and the intense, enchanting character of woods and resins take you on a journey.
In Via dell'Incenso combines the brand Farmacia SS. Annunziata the notes of lemon, cedar, bergamot, elemi resin, coriander, cashmere wood, incense, guaiac wood as well as pine and should thus give us a fresh-resinous and green-smoky fragrance pleasure.
The caravan moves on
Citrusy and woody, with greenish hints and in the background already from the beginning of extremely sweet, almost vanilla nuances, so Via dell 'Incenso starts into the fragrance course. Soon the first incense notes appear, dry, smoky and also a little soapy thanks to coriander.
Very bright, transparent and creamy is the creation of the Florentine fragrance house, a soft and delicate incense, very elegant, Mediterranean and yet also a little sacred.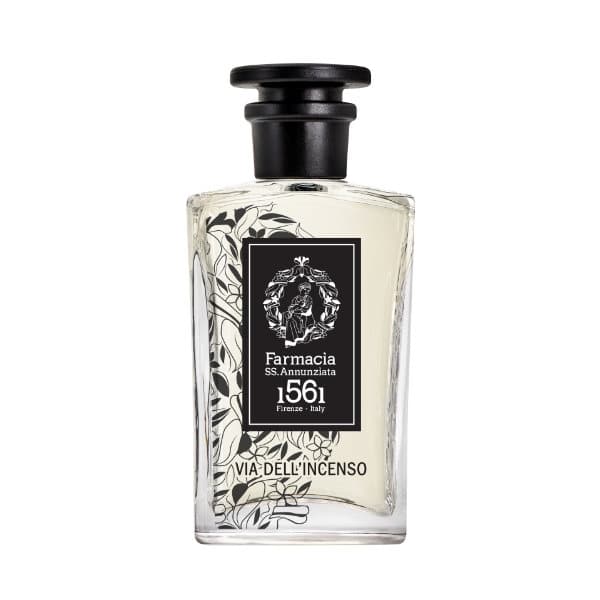 The finest incense meets a bright citrus freshness and clean woody and soapy woody accents. A beautiful and very distinguished eau de parfum that could please even incense novices or skeptics. Suitable for every day and office is this creation of Farmacia SS. Annunziata and it is also an absolute all-rounder in terms of season and age.
Accordo Marino – Sea Chord
And already we have arrived at the last fragrance, which is called Accordo Marino, which translates as "sea chord".
A jump into the blue, waves crashing against the rocks. This ozonic perfume with a balsamic core of eucalyptus evokes a mixture of sea breeze and salt water. Carefree memories of summer days by the sea.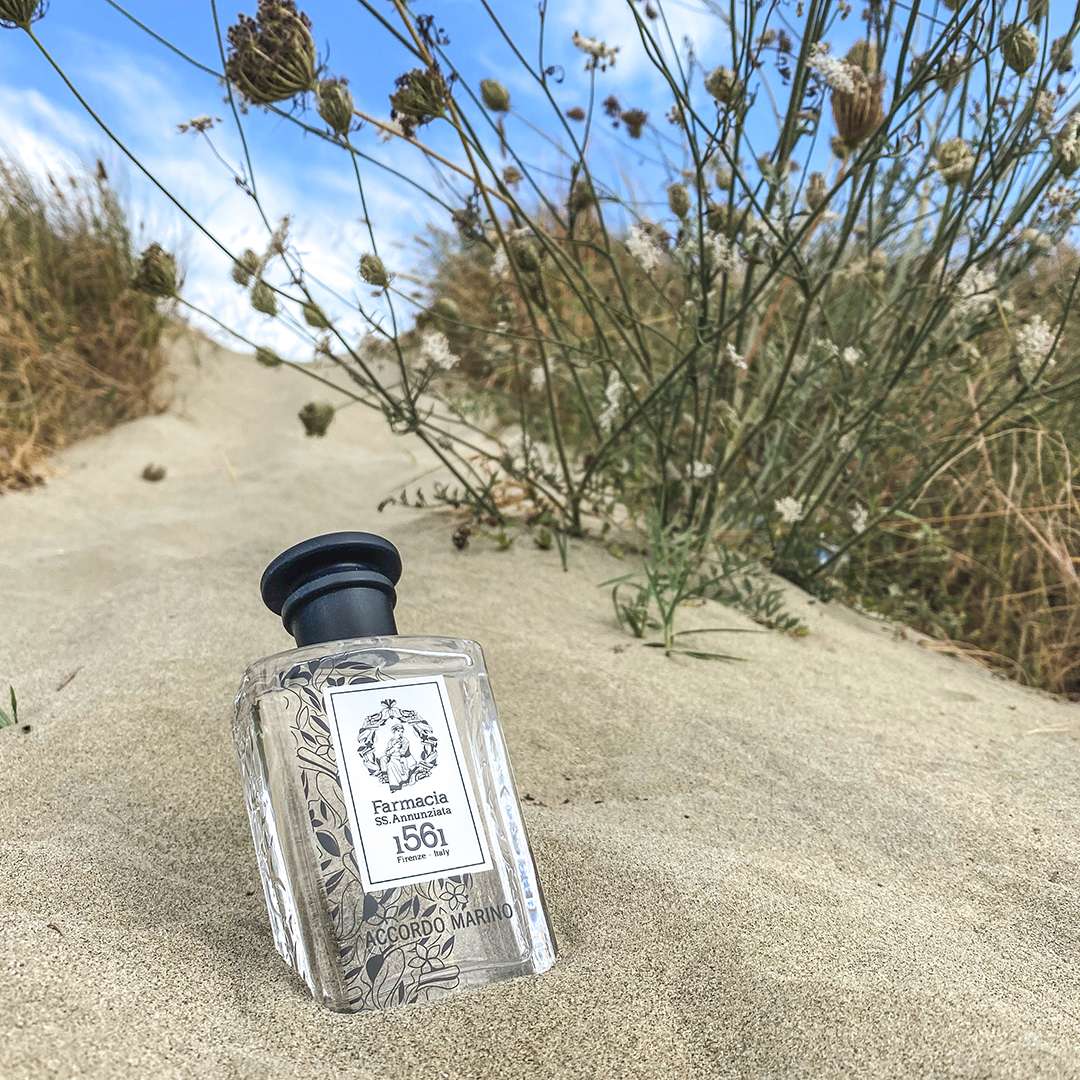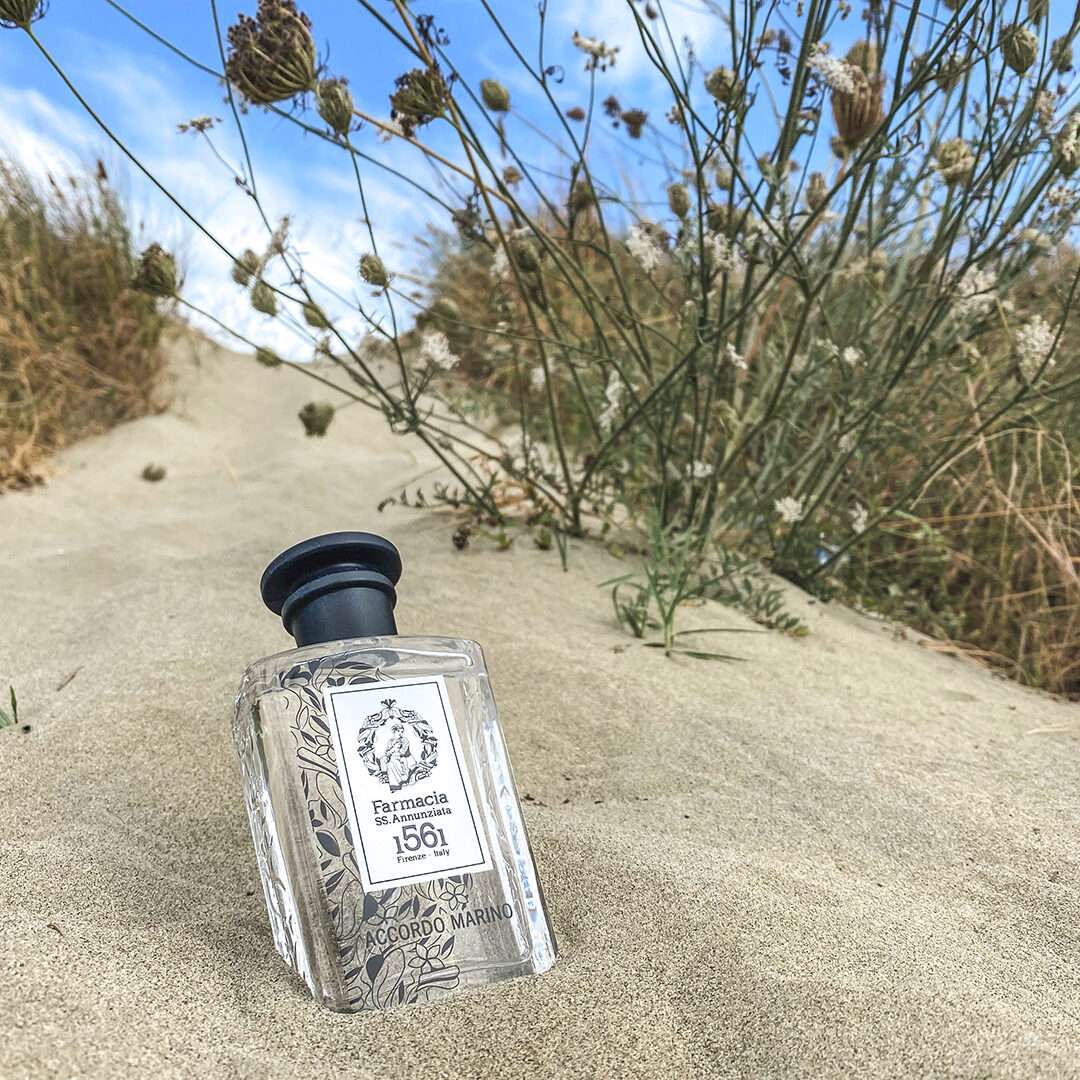 Maritime notes, lemon, bergamot, coriander, eucalyptus, ylang-ylang, patchouli, cedar and cabreuva are the ingredients of this creation from Farmacia SS. Annunziata. Attentive readers may notice that Accordo Marino contains fragrance notes that are also found in the other two compositions reviewed today. Eucalyptus, for example, but also coriander, patchouli, citrus and cedar. By the way, Cabreuva means the raw material Myrocarpus fastigiatus, a wood from South America, whose essential oil is said to resemble sandalwood.
Visit to the sea
In the opening Accordo Marino is citrusy, fresh and underpinned with harmonious marine notes. Slightly salty, a little seaweed and greenish are the maritime nuances that I like very much and that means something, because – regular readers know – sea scents are not necessarily my first choice.
Eucalyptus brings a touch of coolness to the creation of Farmacia SS. Annunziata, while coriander once again provides greenish-soapy accents. Gradually, the woods provide warmth and round off the eau de parfum so in a really great way.
Accordo Marino is a transparent, a finely balanced and beautiful maritime fragrance that I – as a sea scent and aqua skeptic – thoroughly enjoy. Very summery and refreshingly cool like a light breeze brought in from the sea in sunny climes. Today, this creation is even my personal favorite, because he fits quite perfectly with the current hot weather. Suitable for every day and office use, Accordo Marino is also the perfect summer fragrance for those who want to dream of the Italian Mediterranean coast. 🙂