And we continue with the fragrances of Fugazzi, more specifically Sugar Daddy and In Love With The Cocos. In terms of names, I am once again thrilled. I really like the style of the brand. Modern, smart, a bit cheeky. Simply super! Once again, we're heading into beige and yellowish territory with today's two compositions from this colorful collection from the Netherlands.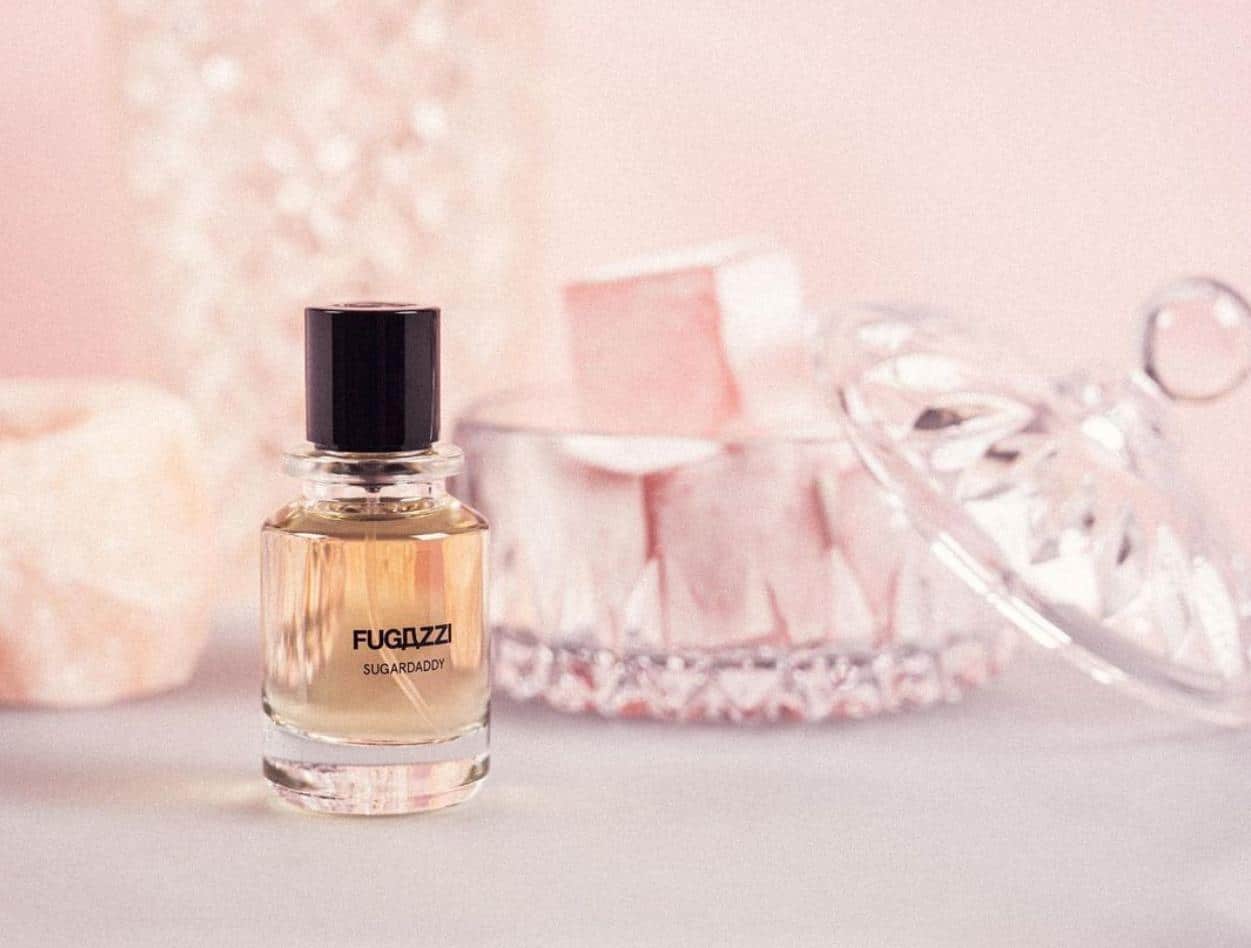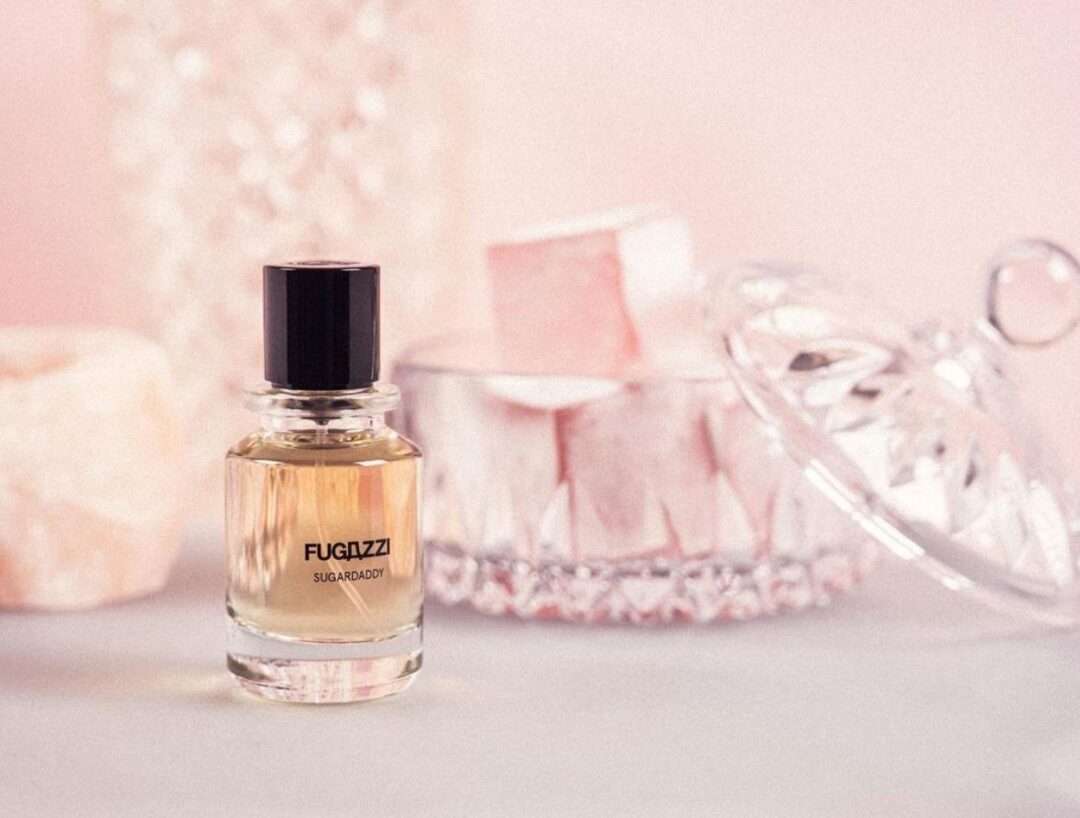 Of course, I'm also linking you to my two reviews of the fragrances already reviewed from the label founded in 2018 by streetwear designer Bram Niessink, who in his mid-twenties already has a lot of going for him professionally. Here you come to my first post about Perfume 1 and Saint Rémy and here to my yesterday's review of Workaholic and Thirsty.
Sugar Daddy – Sweet Baby
The term sugar daddy is understood to mean an older man who financially supports a woman who is usually much younger. On the other hand, there are also Sugar Mommies who keep young Toy Boys happy with material things. However, Fugazzi interprets the name of the creation Sugar Daddy differently:
For her, for him, for her. This fragrance was inspired by the young, the cool and a generation of trailblazers. Sweet, as the name suggests, but full of character and body.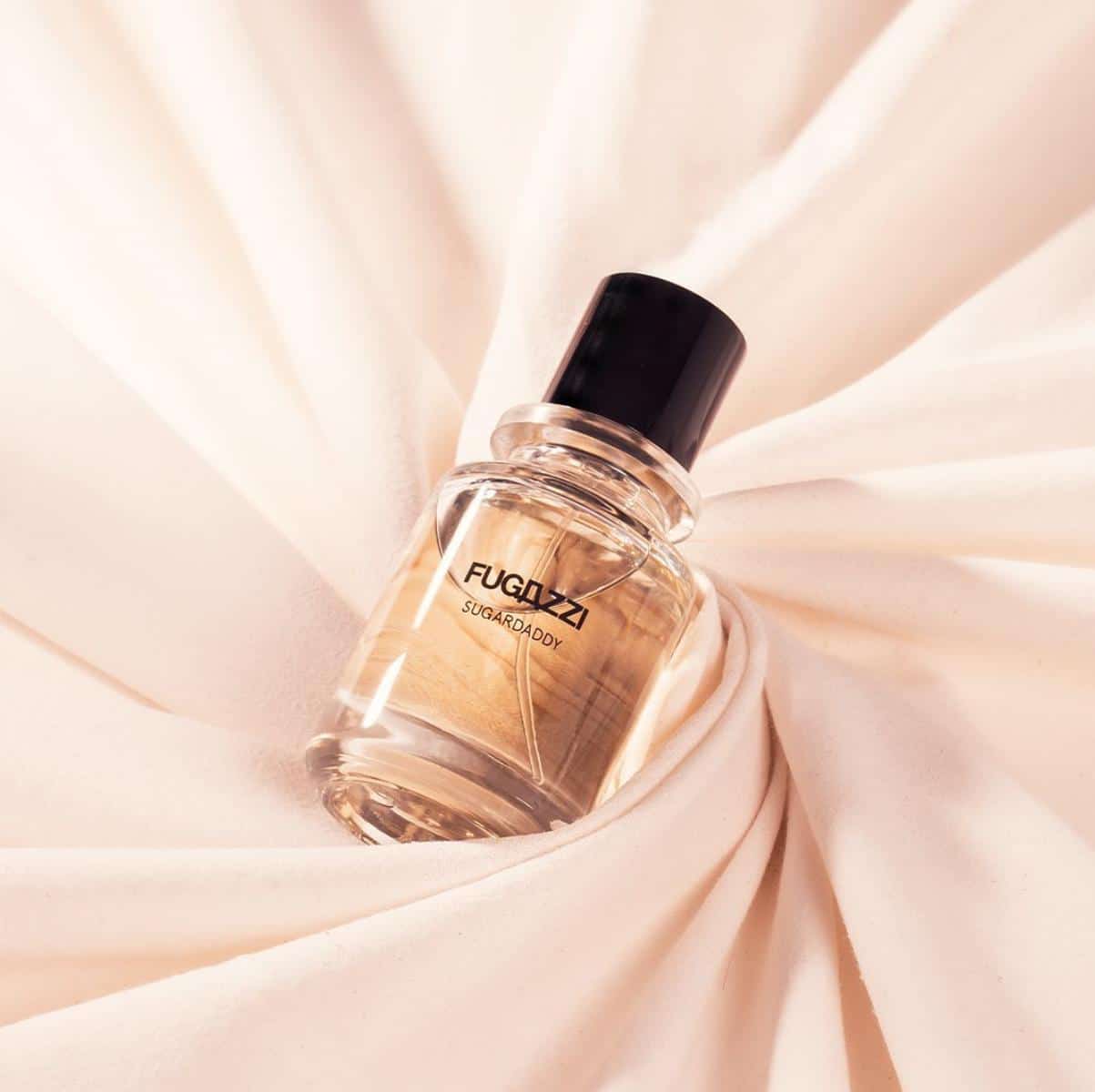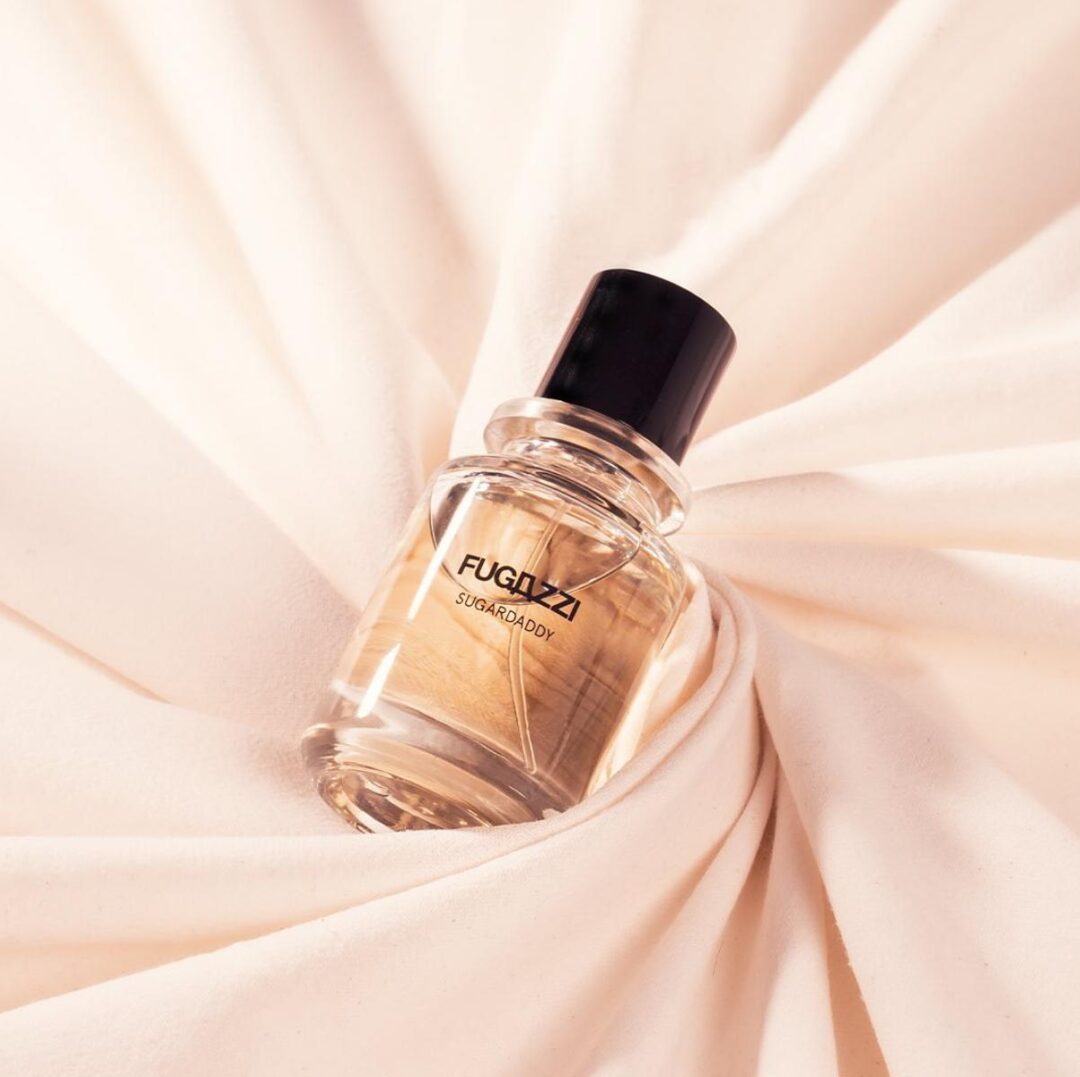 So the young, the cool and the innovative are the source of inspiration for this creation from the house of Fugazzi. However, it should still contain a certain sweetness and also a perfect durability, because a whopping 50% perfume oil has been processed in the fragrance. I may also reveal the olfactory ingredients to you: Mandarin, bergamot, black currant, nutmeg, clove, jasmine, amber, moss, cashmere wood and patchouli.
Sugar Daddy – fruity & sweet
The dark fruit notes of blackcurrant meet radiant citrus. Tangerine and bergamot add a touch of sparkling freshness and lightness to the berries, which are exceedingly lovely from the start. On the other hand, nutmeg and especially clove show up as antagonists, giving the creation depth, volume and a spicy warmth.
But they also give the fragrance traction and durability. Creamy jasmine and the lovely balsamic notes of amber underline this, surrounded by dark and soft cashmere wood and subtly earthy patchouli.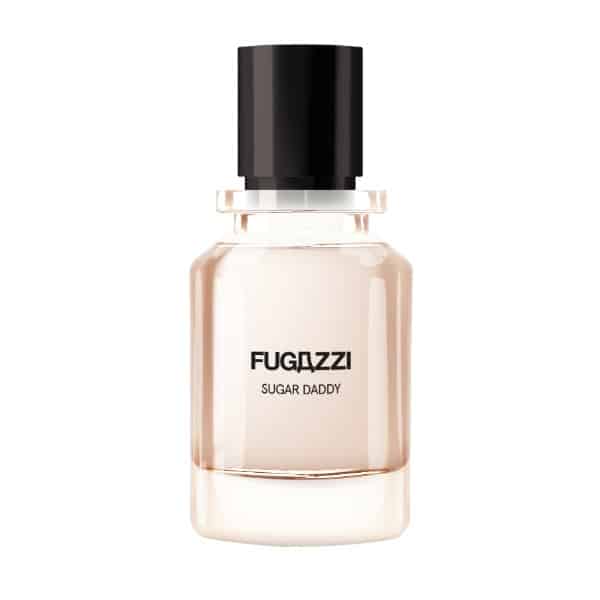 Sugar Daddy by Fugazzi is a rather sweet, spicy berry scent that seems very relaxed, laid back, even chilled out. I would classify the presence as medium, the durability as excellent. A creation for every occasion and, in my eyes, for every season. Ideal for friends of blackcurrants and rather dark fruit scents with pronounced sweetness. Warm, spicy and a little sexy! 🙂
In Love With The Cocos – Tropical Feelings
After the berry-spice scent Sugar Daddy, we come to In Love With The Cocos now. It wasn't that long ago that I reviewed Éte du Cocotier by Jacques Zolty (read it here), which I enjoyed wonderfully. A coconut scent completely to my liking, because – as already mentioned several times – I do not like it so sticky-sweet in terms of coconut … and otherwise also not. But with coconut in particular.
Long story short! I'll dig out the sample right away to make a direct comparison. In In Love With The Cocos, the quite melodious notes of bergamot, lemon peel, coconut, orange blossom, geranium, rose, amber, musk and ambrette cavort.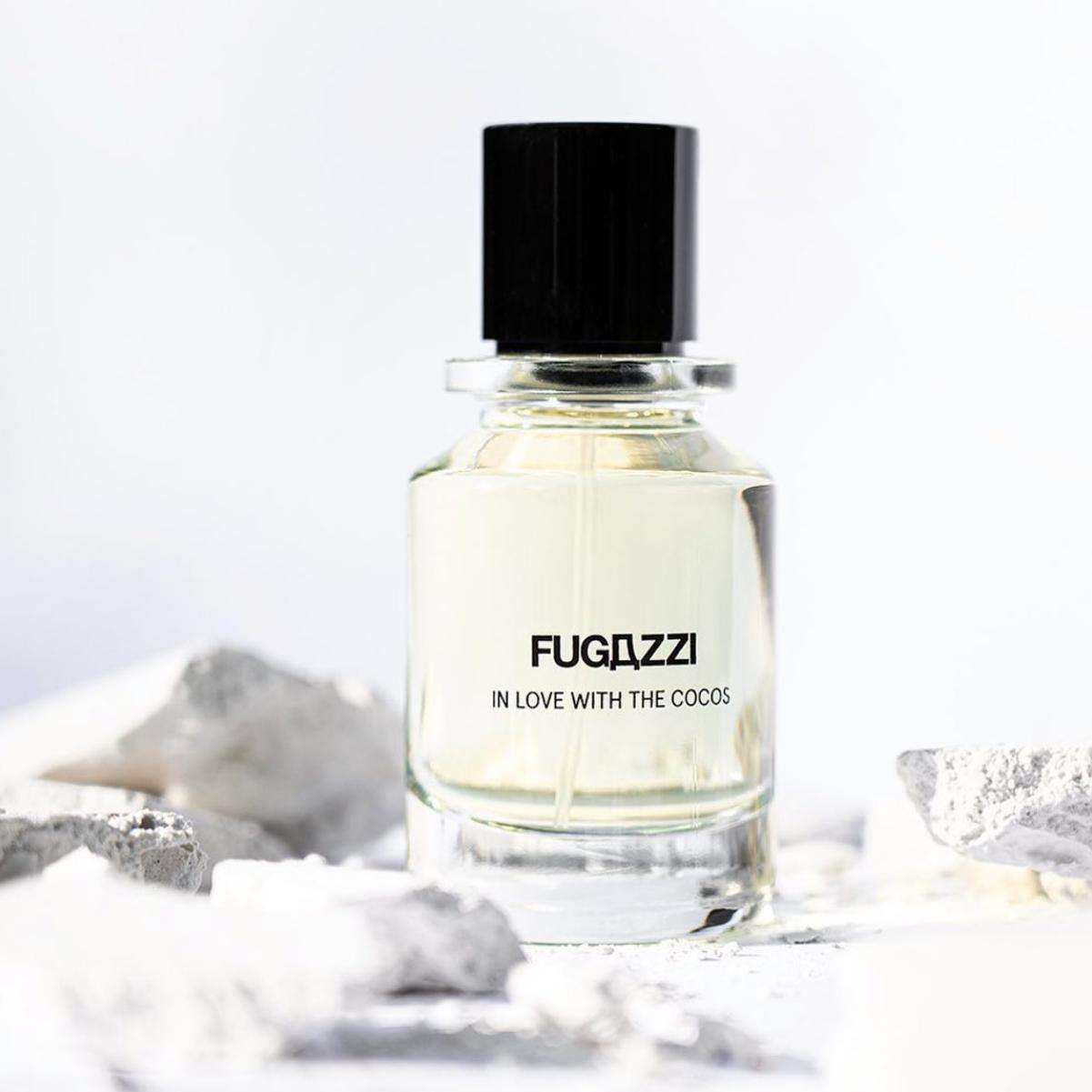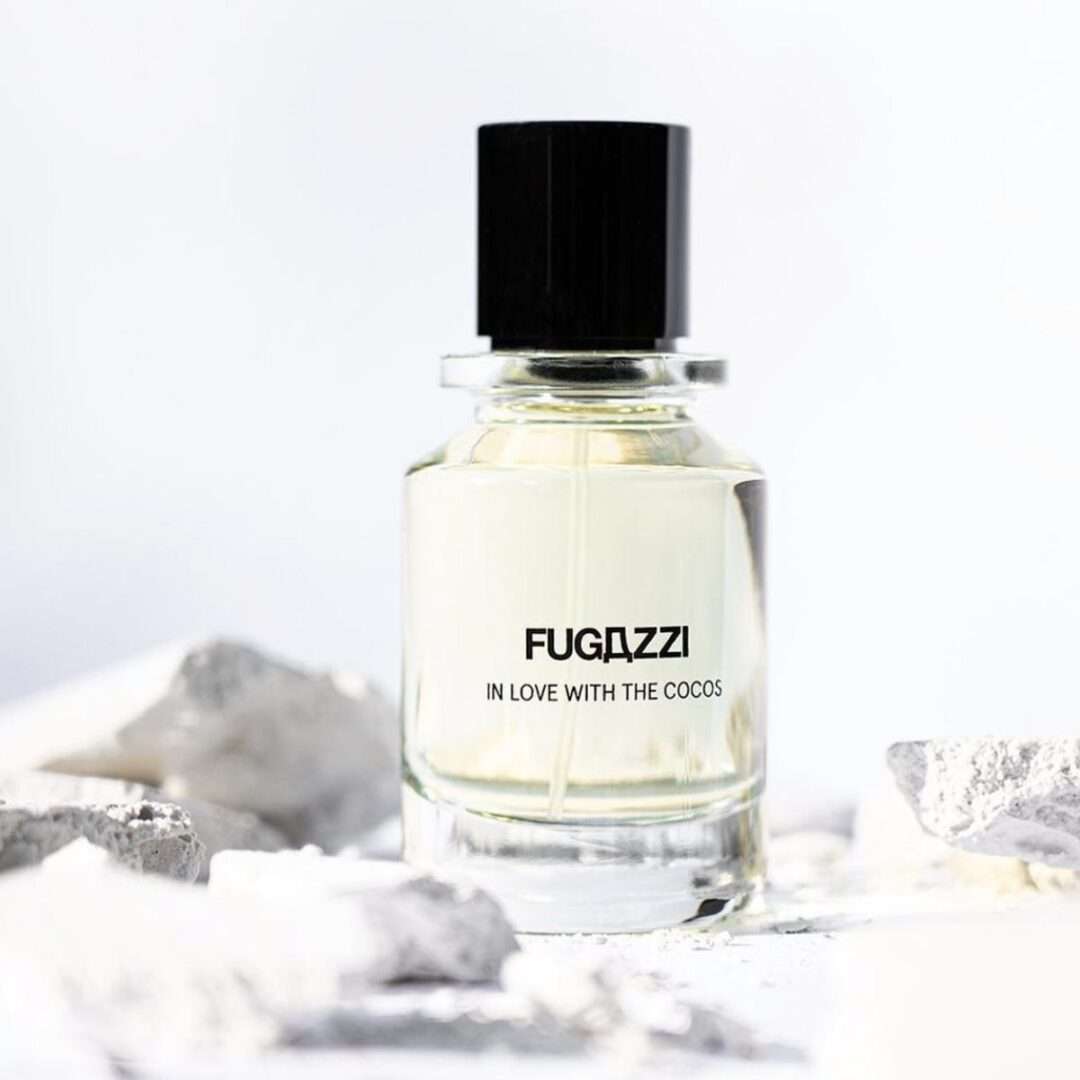 In Love With The Cocos is an ode to summer romance. Influenced by sandy sunscreen touching skin and sticky cocktails spilled in ecstasy in a bar. This fragrance is (…) simply put, a good time in a bottle.
Loco for Coco
Creamy, sweet and with citrus-fresh notes opens In Love With The Cocos. Orange blossoms bloom lushly, and I would also guess other white flowers from exotic climes such as ylang-ylang, which are soon joined by milky-fine coconut water that underscores the tropical mood of the creation.
The minty rose facets of geranium breathe coolness into In Love With The Cocos, which runs through the fragrance like a mild breeze. Comfortable and soft ambrette and musk present themselves, which provide powdery and cozy hints and remind of the finest white sandy beach. You can almost hear the sea roaring in the distance, the leaves of the palm trees rustling in the wind.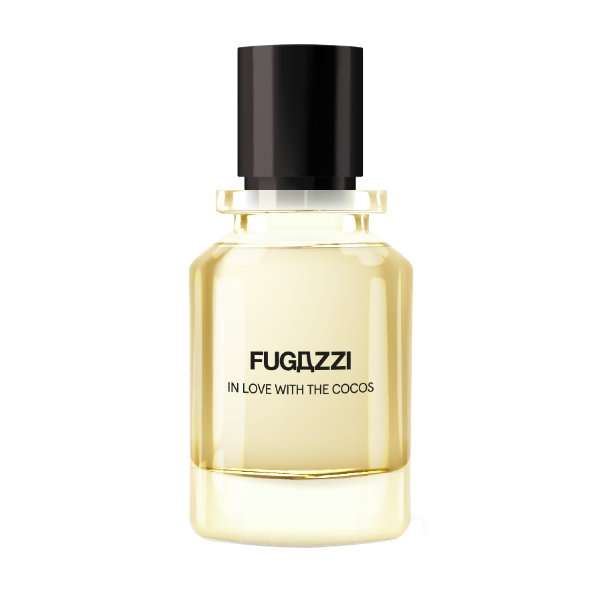 In Love With The Cocos is an exotic-looking and exceedingly creamy blend of white flowers and coconut water, a fragrance that carries sweet and tangy accents. I have ever announced a comparison with Éte du Cocotier … The latter is clearly more tart, woody and less sweet, but also less present overall. In Love With The Cocos is more intense, sweet and floral. I like both coconut creations very much, each in its own way of course. 🙂 Fugazzi eau de parfum is quite feminine, and tropical-summery and – like all creations of the brand so far – suitable for almost any occasion. If you like coconut, you should definitely put this composition on your to-try list.