In the second part of our series on the new Fugazzi brand, we turn our attention to two fragrances with the exciting-sounding names Workaholic and Thirsty. Pastel color-wise, we are in the realm of beige and mint green for these two scents, in case you were wondering about that. 😉
Yesterday I already presented you Parfum 1 and Saint Rémy (read here), a boozy Davana fragrance with balsamic-spicy autumnal notes and a tingling-spicy leather iris, which got its name from Vincent van Gogh's mental hospital or the place where it is located.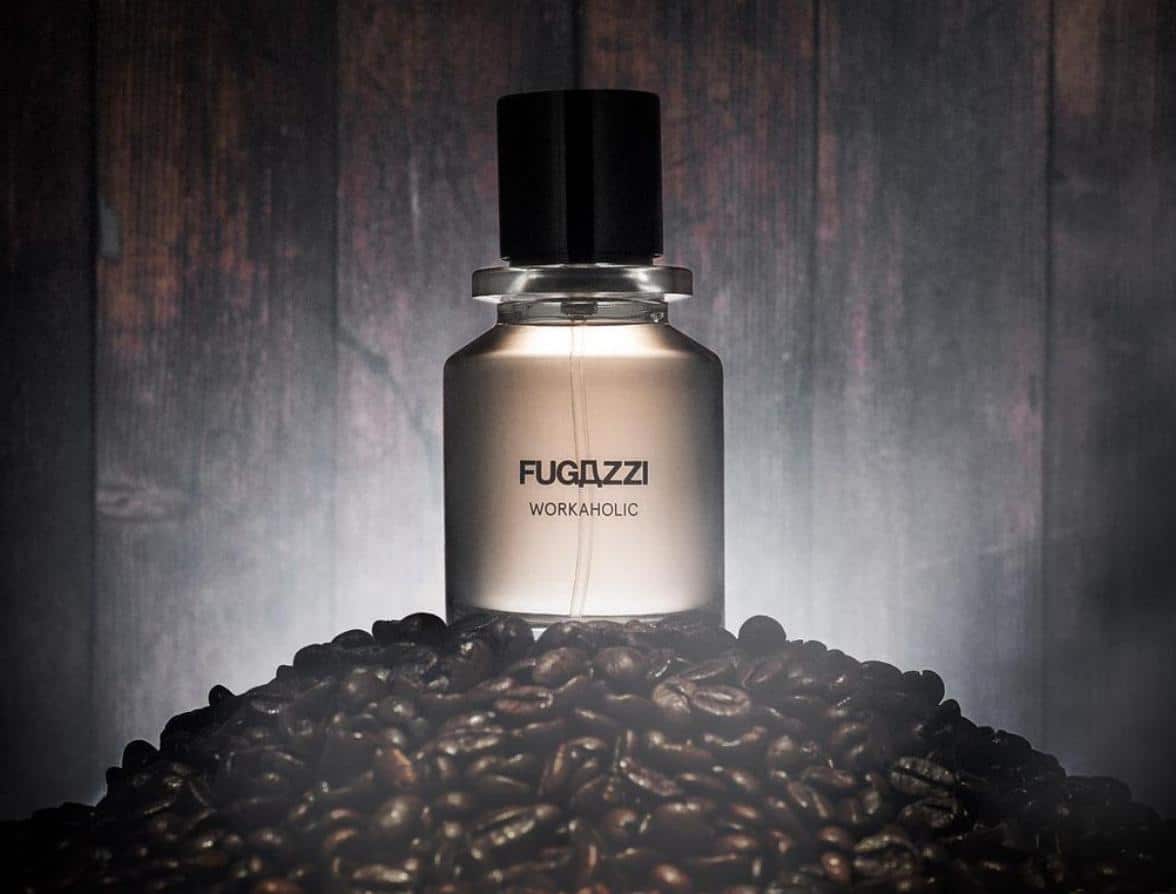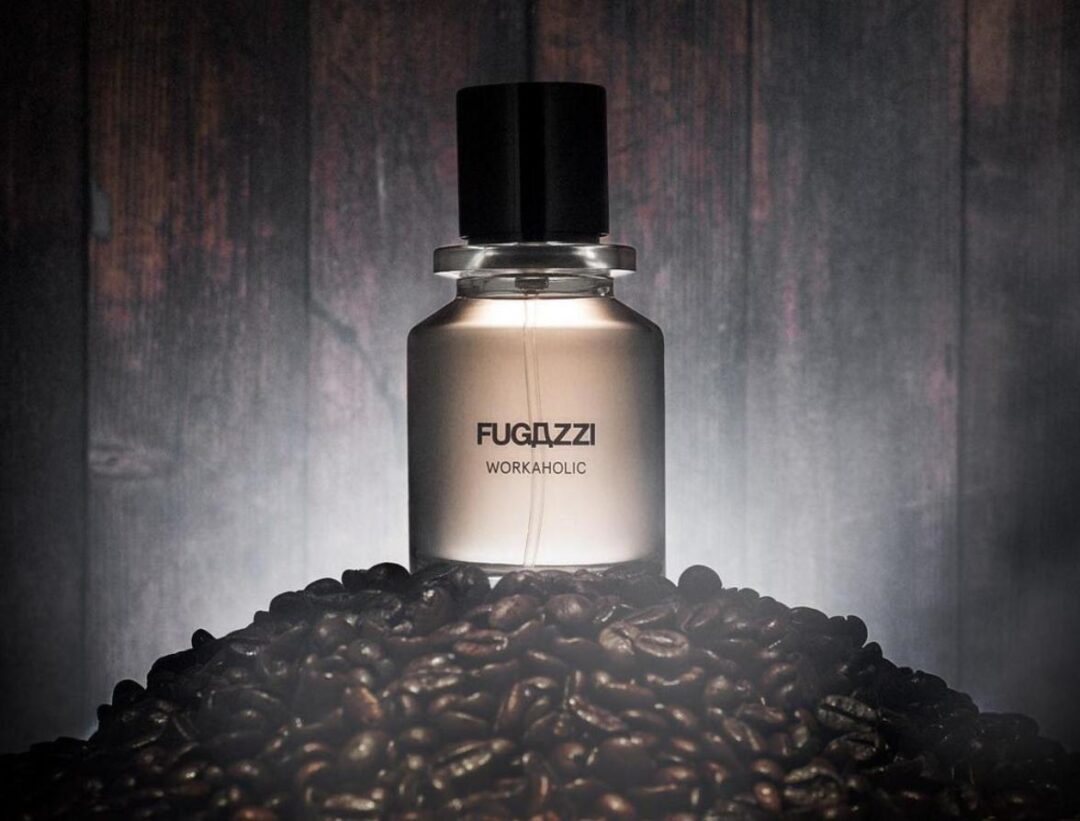 Workaholic – always busy
A workaholic is someone who works tirelessly, who swats until he drops, for whom free time is a foreign word. And what's the best way to keep yourself in continuous work mode … well, maybe not in shape, but at least reasonably awake and focused – with legal and non-prescription drugs, of course? My favorite here is definitely coffee, and in copious amounts.
Fugazzi seems to be thinking along similar lines, as the roasted and caffeinated bean is included in the eau de parfum, at least as a fragrance chord. Coffee, Bulgarian rose, nutmeg, lily of the valley, gourmand notes, white musk, amber, sandalwood and tonka bean are the ingredients of this delicious-sounding composition that I'm about to ingest, er, spray on.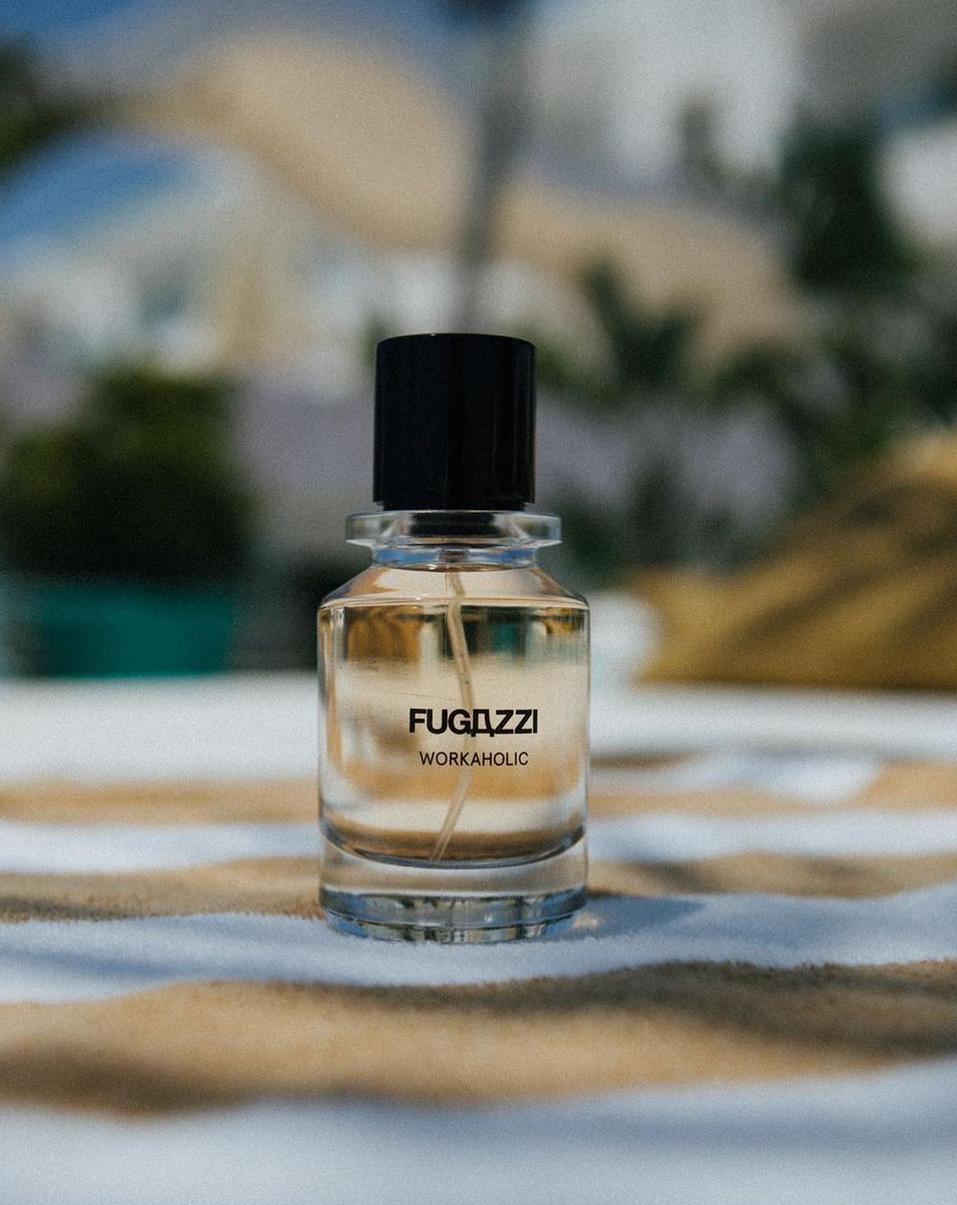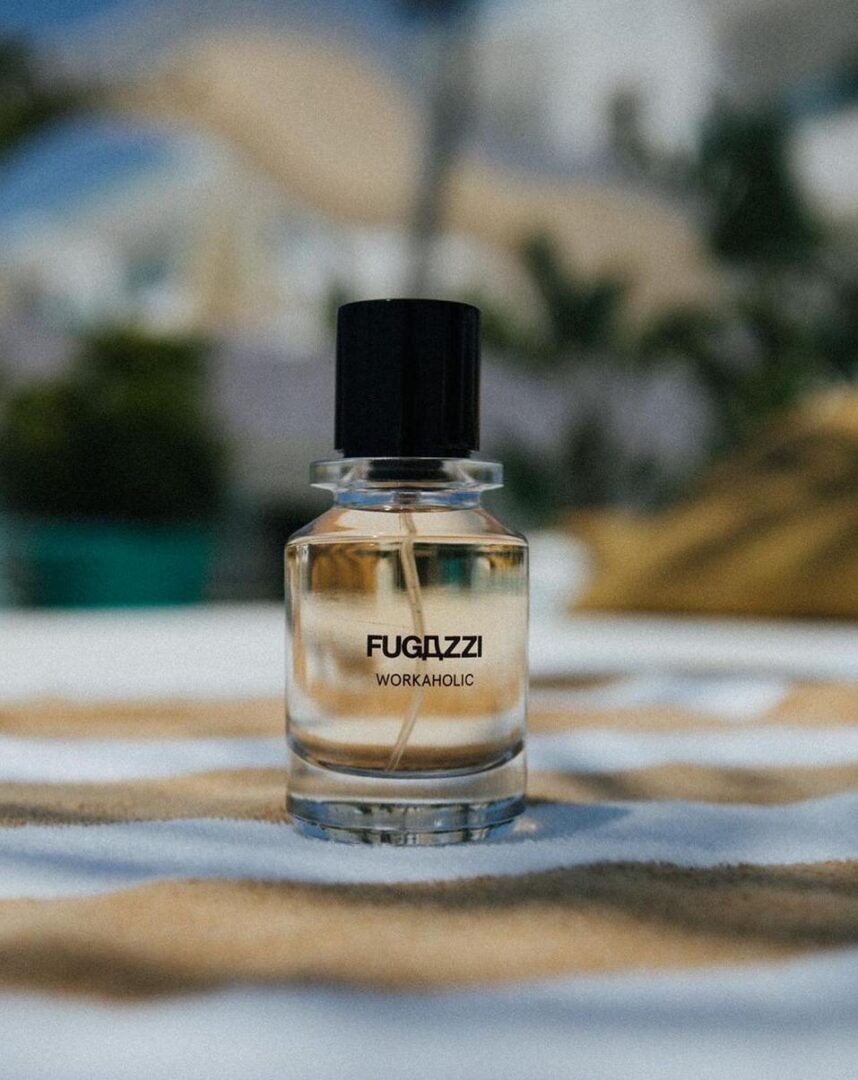 The most distinctive of all Fugazzi fragrances, Workaholic is exactly what the name suggests. Inspired by the hustle and bustle and pulsating thrill of an urban concrete world, this fragrance is a powerful injection of roasted coffee with accents of almond and hazelnut.
Coffee with shot – Workaholic
Mmmmh, Workaholic is right up my alley. Dark-harsh coffee meets creamy-milky and fine-nutty notes. I smell hazelnut rather than almond, which I personally like very much, because hazelnut is much less common in fragrance compositions than almond.
Amber and sandalwood give Fugazzi's eau de parfum a balsamic-woody warmth in which boozy hints are clearly perceptible. I see! So, in addition to caffeine, Workaholic also relies on a little shot in the coffee. But I'm not sure whether this helps to increase concentration. 😉 In the end, a pinch of tonka bean is added, which gives the creation a dark vanilla spice and rounds it off so wonderful and extremely harmonious.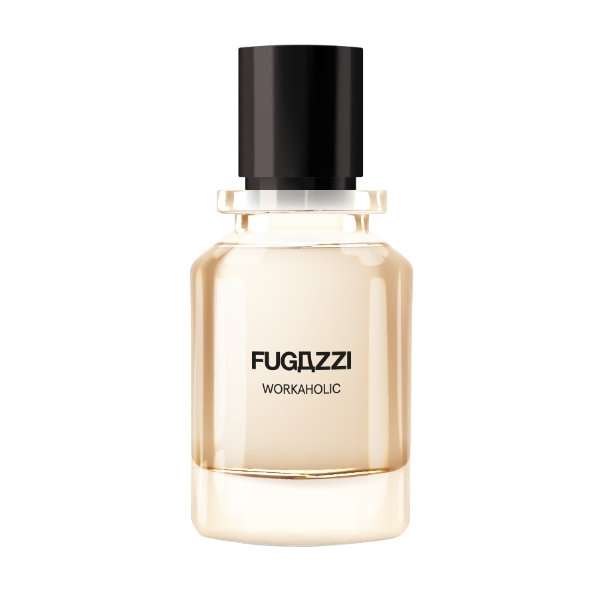 Workaholic by Fugazzi is a spicy-warm and really fine coffee scent with creamy hazelnut undertones and well-dosed sweetness that I really like. It's the third Fugazzi I've said that about, but it's a fact. 😉 Very modern, yet familiar and cozy, I can imagine Workaholic well in the office and everyday life, but also when going out in the evening. Seasonally, I see the fragrance more in autumn and winter or on cooler spring and summer days. A really great eau de parfum for all friends of coffee, of hazelnut and warm-spicy scents. Once again my recommendation: definitely test! 🙂
Thirsty – always thirsty
After the frequent worker comes the frequent drinker. Thirsty is our second fragrance candidate today and this creation is meant to beguile us with fruity-green, but also exotic notes. I'm curious about that. The picture below makes me spontaneously think of appletinis, which were popular especially in the 1990s, but I have never tried them.
Apple, galbanum, bamboo, bellflower, fig, jasmine, rose, neroli, cedarwood, ambergris and musk are the ingredients of the fragrance Thirsty, which I am really excited about after the three creations I have sniffed so far, Parfum 1, Saint Rémy and Workaholic. I'm already on the edge of my seat.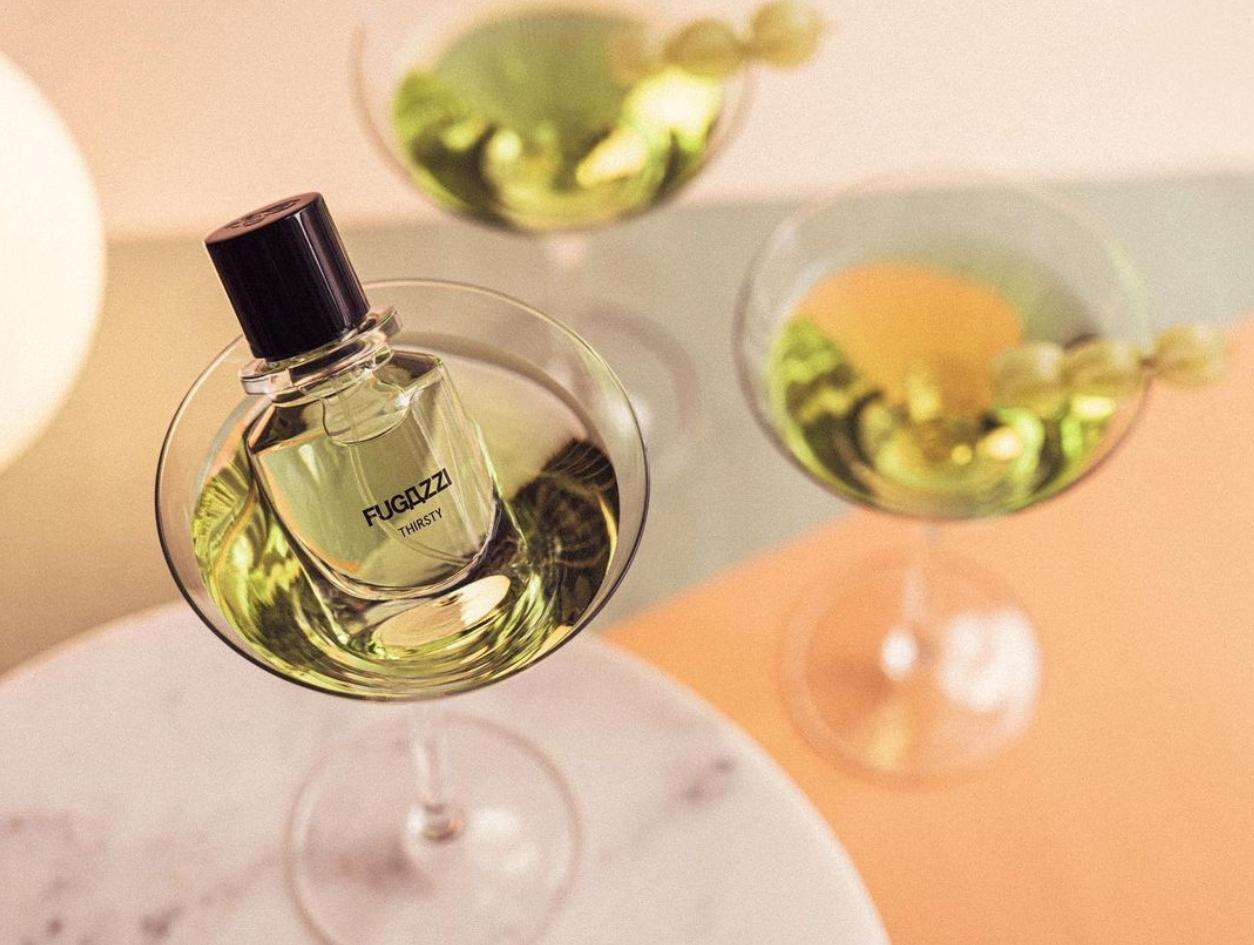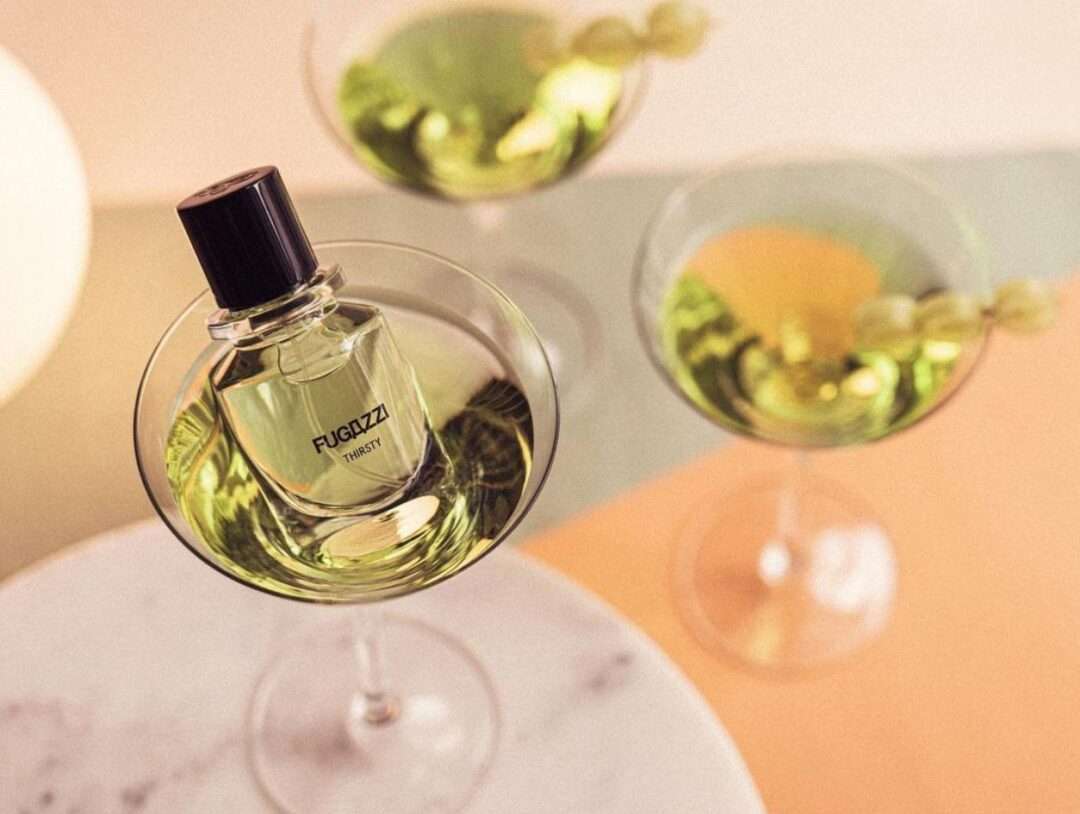 Thirsty conveys a tropical state of mind. Fresh, sweet scents of apples, galbanum, bamboo and bluebells mingle with a base of cedarwood, amber and musk to create the feeling of an endless summer day.
Chin-chin!
Tangy, green and with summery fresh notes, Thirsty opens the fragrance progression. The color of the creation is definitely the program here, you can say. Different green tones smell to me, sometimes fruity, sometimes rather woody, sometimes with creaky leaf juice nuances, then again rather creamy. Thirsty really romps in the color of hope.
Tangy Granny Smith meets woody fig, the tart leafy notes of galbanum meet Asian aquatic bamboo. Rose and jasmine give the composition a delicate soapy creaminess that beautifully combines the individual green tones. A touch of warmth thanks to ambergris, a splash of clean cedar and a pinch of musky powder and the fragrance cocktail Thirsty from the house of Fugazzi is ready-to-wear.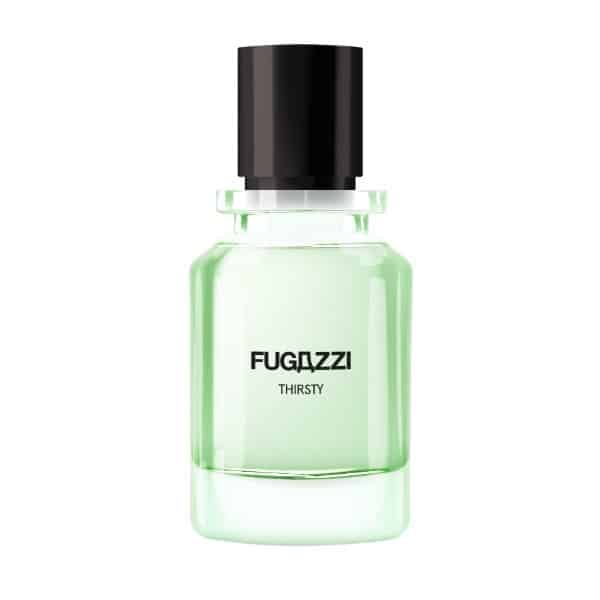 So very different from the previously tested eaux de parfum of Fugazzi is Thirsty and perhaps this is precisely the charm of the fragrance. Fans of green creations might fall in love with Thirsty. Very summery, spring-like, invigorating and optimistic is the composition, a green-fruity and woody-aquatic good mood fragrance that is suitable for the office and everyday life and absolutely wearable on warmer days. Modern, timeless and Asian-contemplative. Simply top! 🙂