With Fugazzi, another new brand enriches the range of Aus Liebe zum Duft and just the sight of the fragrances puts a smile on my face. In beautiful pastel candy colors like mint green, lilac, peach and pale yellow are the creations. Kind of reminds me of spring, the 1980s, and Florida…a wild mix admittedly and Fugazzi has nothing to do with any of my associations.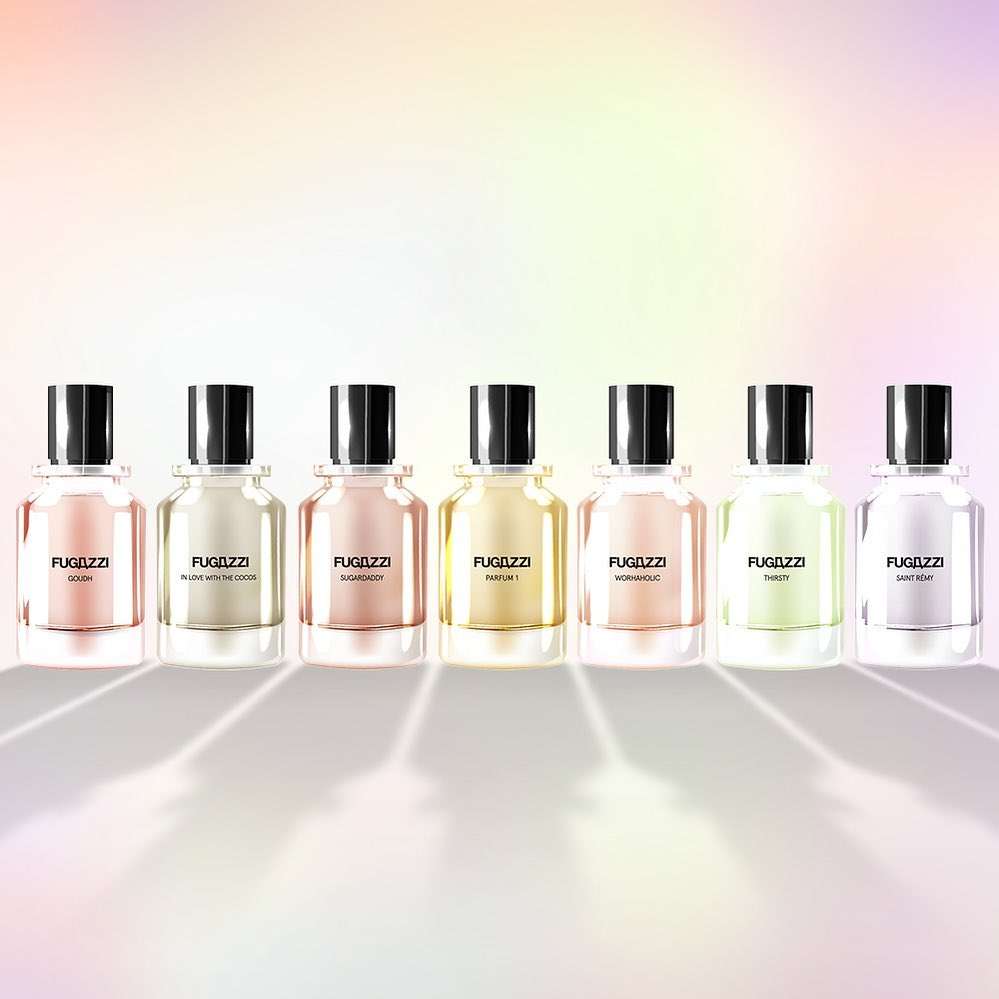 Absolutely in vogue: Fugazzi
Nine fragrances of the Fugazzi brand are now available in our store, including a handy Discovery Set, for those who want to get an olfactory overview of the creations of the Dutch label. But who exactly is behind Fugazzi? In 2018, the fragrance house was founded by young fashion designer Bram Niessink, who also owns the streetwear brand BYB Amsterdam on the side.
Brams' grandfather must have traveled to Egypt many times, and Niessink combines this passion for the North African country and its millennia-old culture with modernity, innovative ideas and an irrepressible thirst for adventure. The name Fugazzi alludes to several things at once. For one thing, fugazi is a slang term that stands for something fake, artificial, and imitation. On the other hand, it can also mean freeing yourself from something that is not good for you. To get rid of a burden, to wash yourself clean.
Bram's adventurous nature, combined with talent and good gut instincts, led him to powerful ingredients and ancient techniques to translate his vision into perfume. In doing so, he impressed industry experts, who helped him polish the diamond in the rough he had created and develop a new and exciting line of fragrances and perfumes.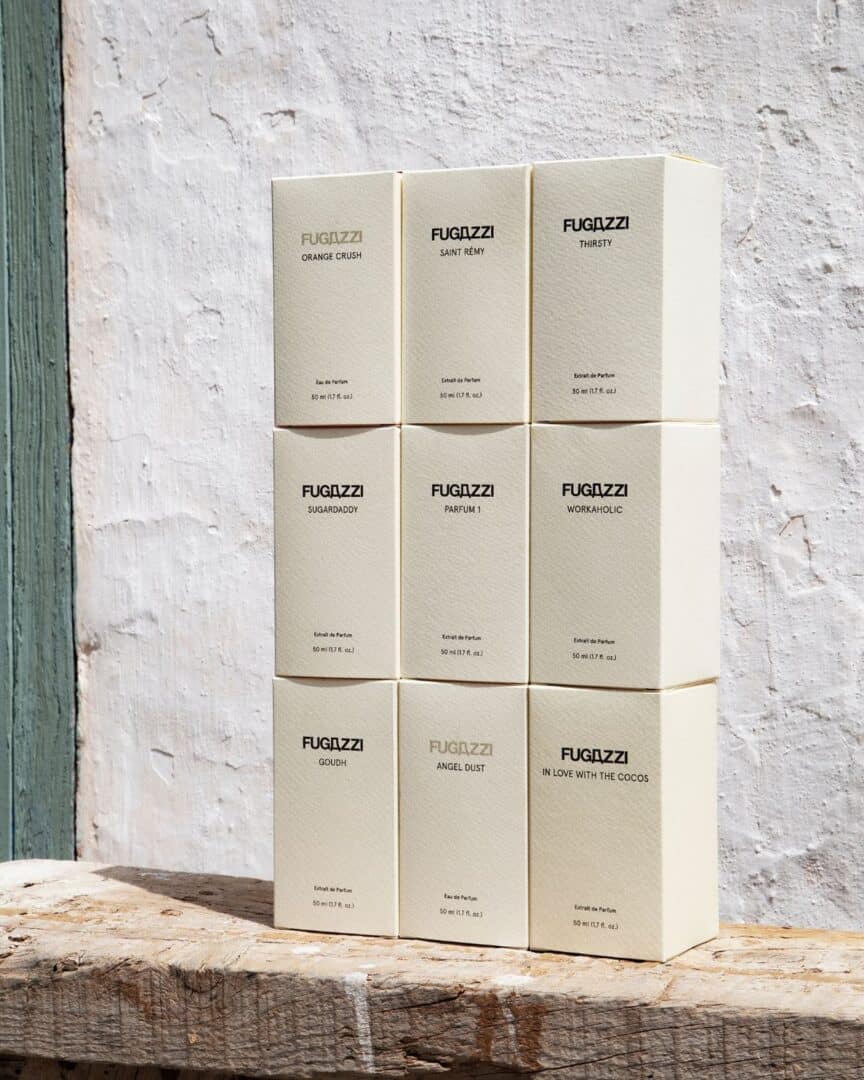 Perfume 1 – Fugazzi
Let's start directly into the review of the fragrances, because nine in number, that's a plenty of fragrances. Out of the founding year of 2018 is Perfume 1, which features the fragrance notes of lemon, black currant, mint, mandarin, davana, incense, orange blossom, pink pepper, patchouli, musk, sandalwood and cedar.
The name of the creation makes me spontaneously guess that it is indeed the first fragrance of the label. The press text does not give any hint in this direction, but tells us that it is a composition that crosses borders, of time and space, combining ingredients from all over the world.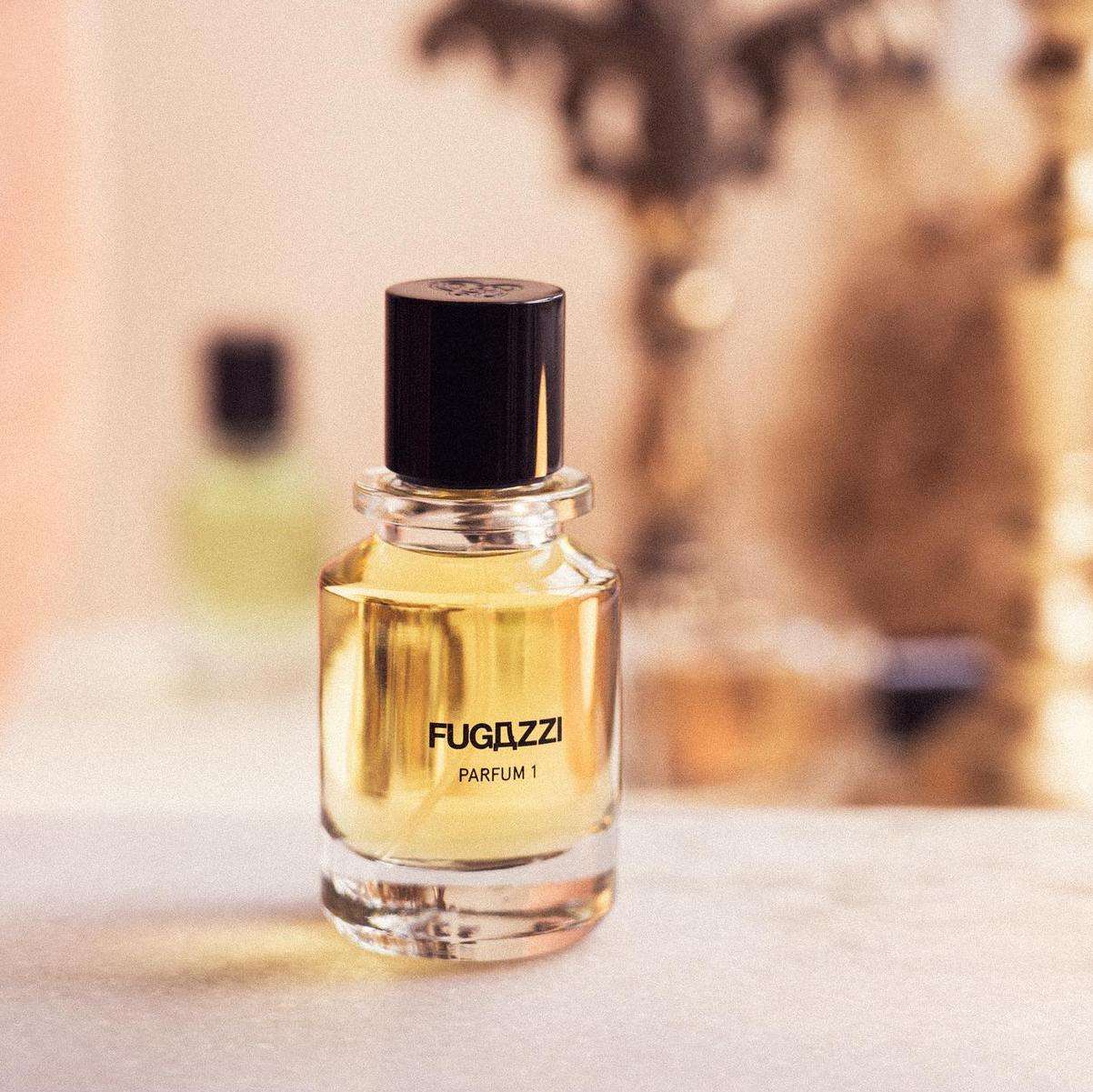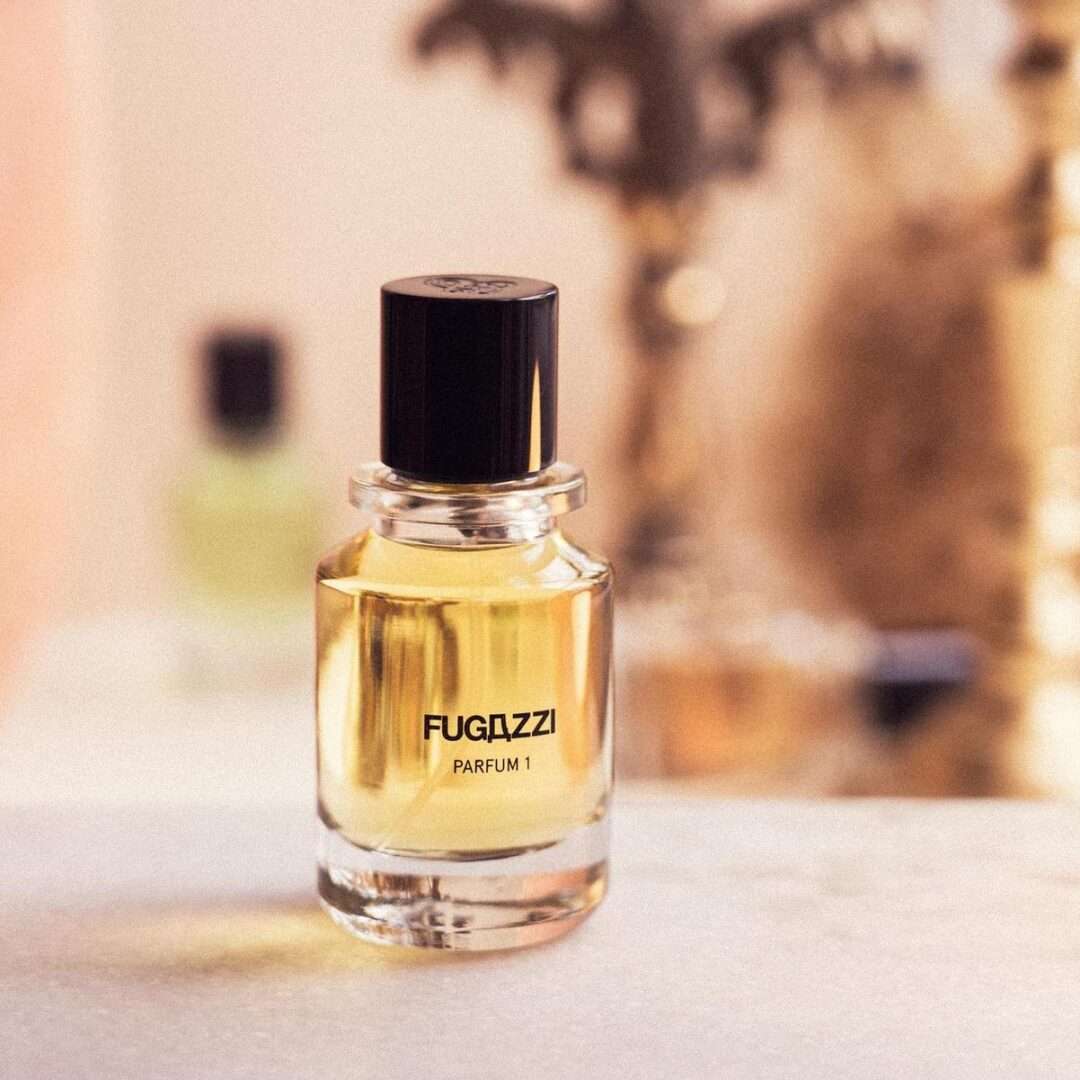 He is powerful, mysterious and not afraid to make a statement. From the mountainous regions of northeastern India to Mediterranean Spain, this fragrance contains ingredients from around the world. An allusion to its limitless nature, across both time and space.
The scent of the big, wide world
Warm, boozy and with citrusy-fruity notes, is the opening of Perfume 1. In particular, I clearly perceive the liqueur-like dried fruit notes of the Davana, which combine with delicate citrus and wonderful cassis notes. Mint adds a touch of freshness to the creation, which is deep and present from the start, while gentle clouds of incense slowly creep into the fragrance.
A creamy and fruity note underpins Perfume 1, which I would attribute to orange blossoms. In lush cognac colors, reminiscent of amber, I see the eau de parfum, very warm, enveloping and spicy. A gentle sweetness surrounds the creation, which still shows a certain liqueur-like character. Sandalwood and patchouli give the base additional depth and intensity thanks to their woody-balsamic warmth and lovely velvety.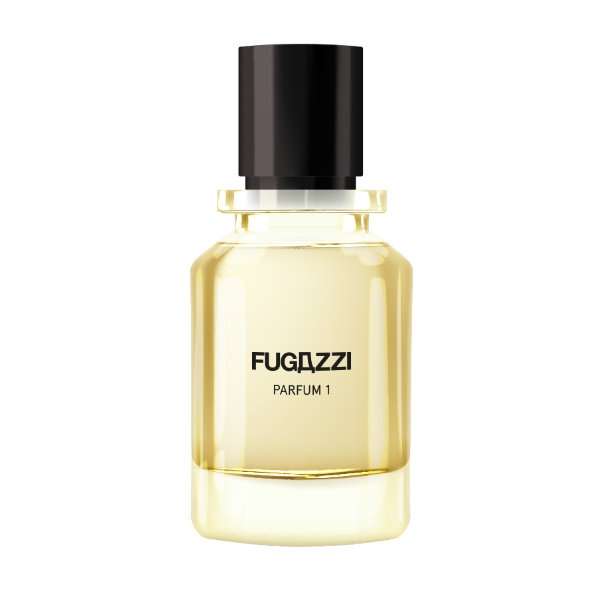 Perfume 1 is a great, a beautiful start to this collection by Fugazzi newly available at Aus Liebe zum Duft. Cozy, boozy and spicy-warm, the eau de parfum is perfect for the coming cooler season, a soft fragrance companion of a special kind, which is maverick and present, yet absolutely suitable for the office and everyday life. If you like davana and creations with a liqueur touch, if you prefer sensual-fruity and warm-spicy compositions on cool autumn and winter days, you should definitely put Perfume 1 on your to-try list. My recommendation: definitely test! 🙂
Saint Rémy – van Gogh's flowers
With this fragrance name, Fugazzi alludes to the Dutch painter Vincent van Gogh, who was placed in a mental hospital in Saint Rémy de Provence after cutting off his own ear under unknown circumstances. The conditions in the asylum were terrible, the care of the patients catastrophic. But van Gogh was allowed to paint in Saint Rémy, and so he created some of his most famous works there. The Starry Night, for example, and Irises.
The Eau de Parfum Saint Rémy directly refers to the latter with the fragrance notes of bergamot, pink pepper, juniper berries, ginger, iris, magnolia, amber, leather, cedar, vetiver, sandalwood and tonka bean.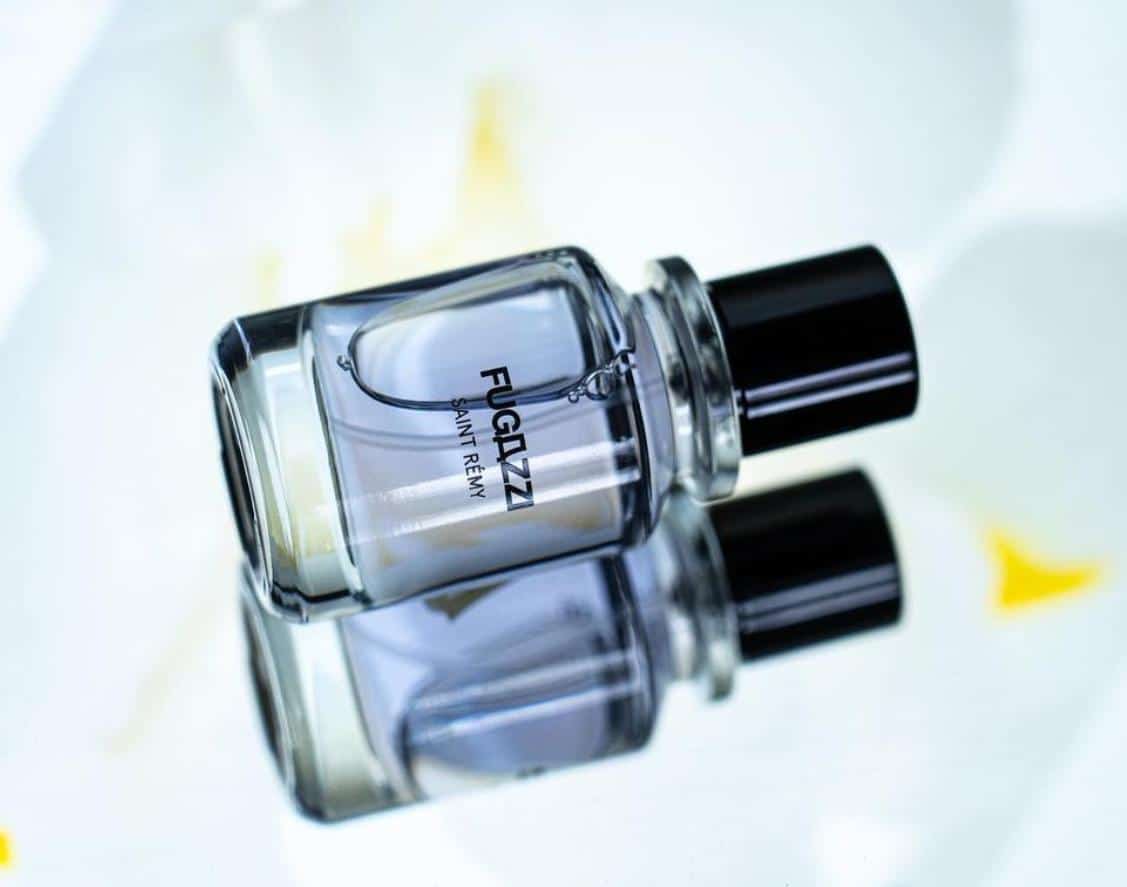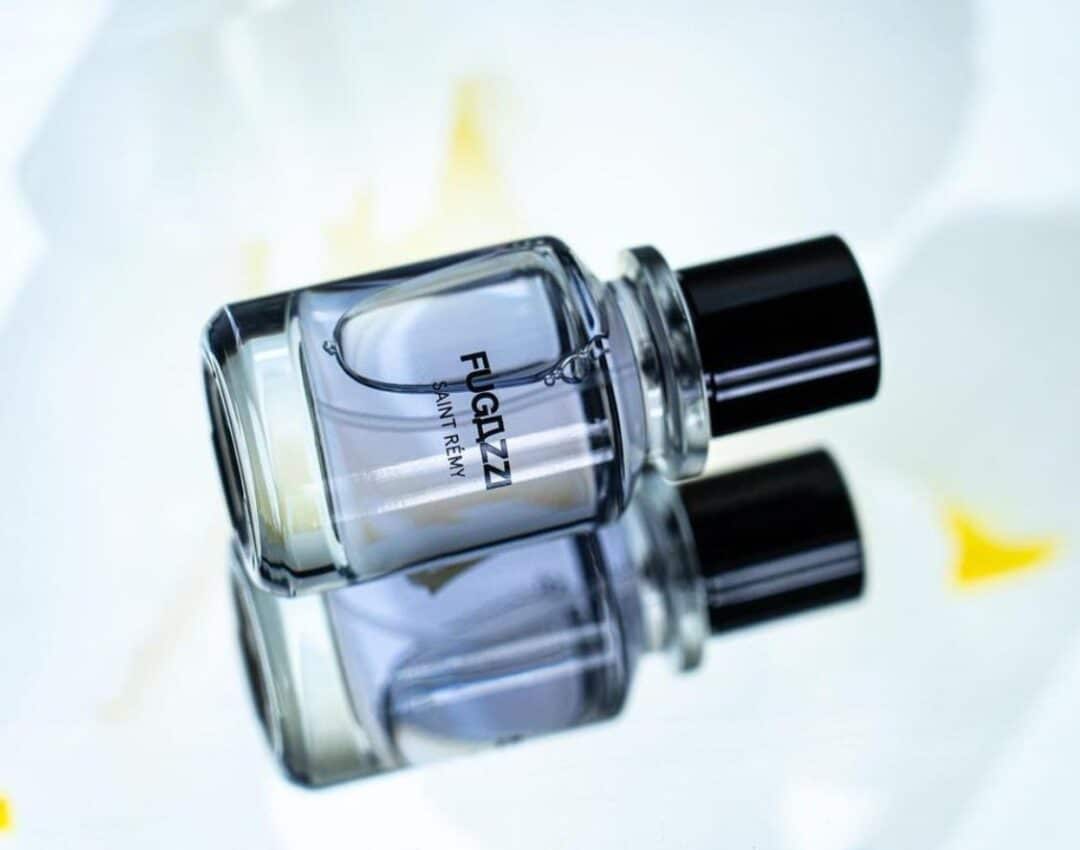 This fragrance draws inspiration from the unexpected combination of peace and chaos. The combination of floral iris notes with ginger, oud and leather makes this fragrance so beautiful and contradictory at the same time.
Powdery iris, coarse leather
Fresh, sparkling and with a subtle spiciness, Saint Rémy starts the fragrance course. Juniper berries, bergamot, ginger and pink pepper lend a citrusy and tart freshness to the opening, in which the first nuances of finest iris powder are already perceptible. Light, transparent and invigorating, is the eau de parfum from the house of Fugazzi. Gradually the leather appears, dark and subtly animalic, which enters into a beautiful melange with the iris.
We are not dealing with supple suede here, but rather with strong smooth leather, cushioned by the soft powder nuances of iris. As it progresses, the tart freshness of the opening remains perceptible, lending lightness and liveliness to the leather-iris combination. In the finish, clean-bright cedar wood, earthy vetiver and spicy tonka bean join in, successfully rounding off the fragrance.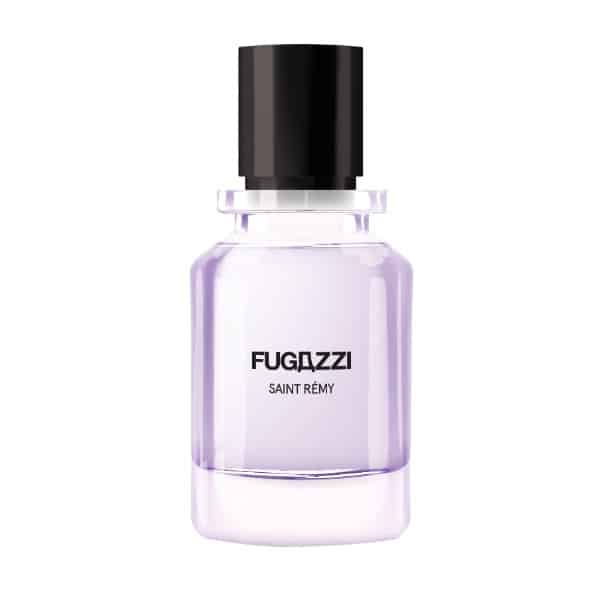 Saint Rémy is a tart and fresh fragrance that combines sparkling, tangy notes with leather and iris, rounded off with resinous-woody hints. As maverick as it is enchanting, I also thoroughly enjoy this second creation from Fugazzi. A unisex fragrance that I would rather wear on warmer days of the year and that is absolutely wearable in office and everyday life. Modern, elegant and finely balanced, Saint Rémy is not a classic leather iris, but an exceedingly exciting variation on this combination of fragrances I love so much. As for perfume 1, I can only recommend you this eau de parfum by Fugazzi for testing. 🙂 Or maybe you already know the fragrances of the brand? If so, do you have a favorite?