Goudh, Angel Dust and Orange Crush conclude our theme week on the Fugazzi brand. We started on Tuesday with Perfume 1 and Saint Rémy. On Wednesday I introduced you to Workaholic and Thirsty, and yesterday it was Sugar Daddy and In Love With The Cocos ' turn (read about them here, here and here).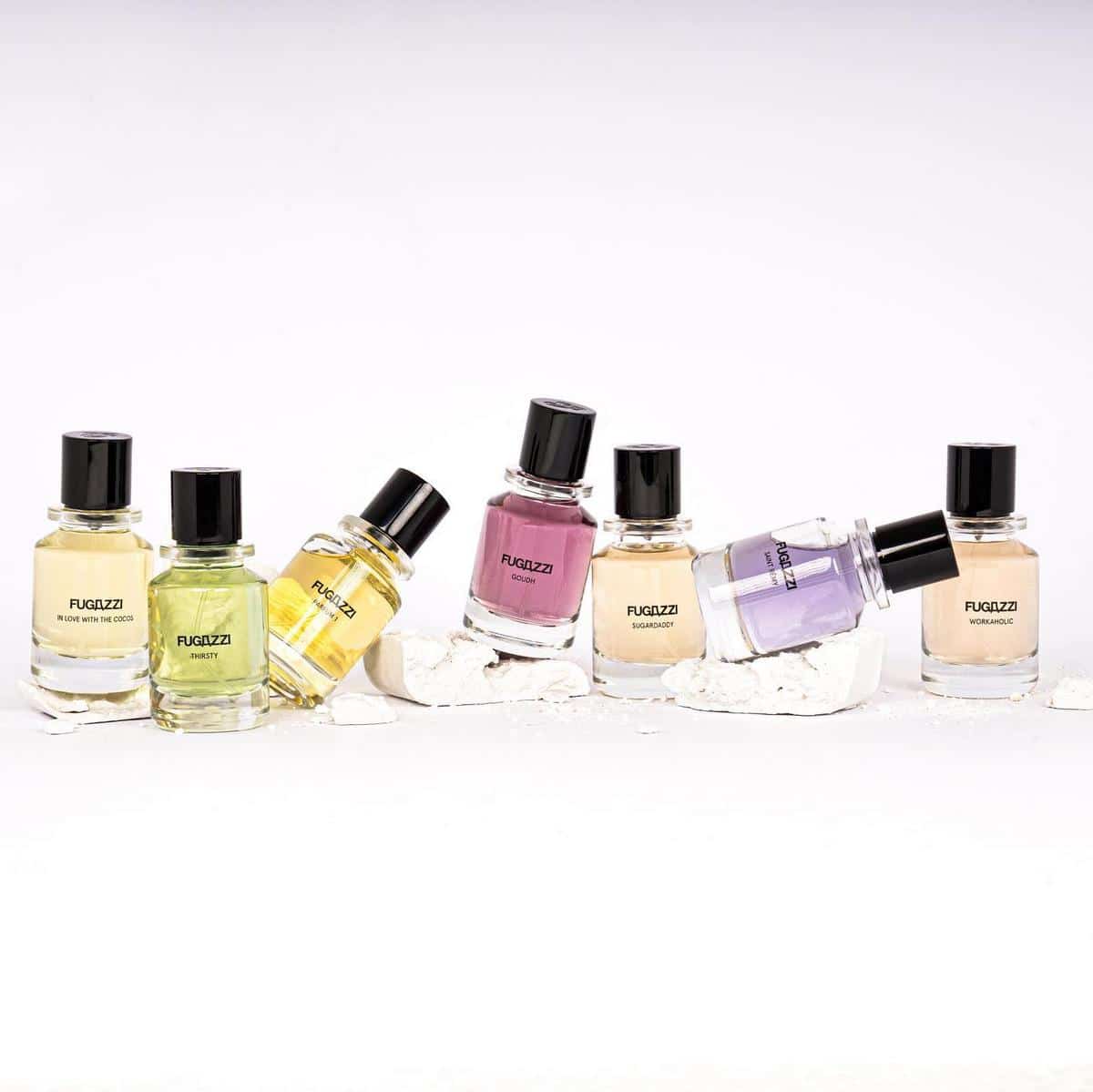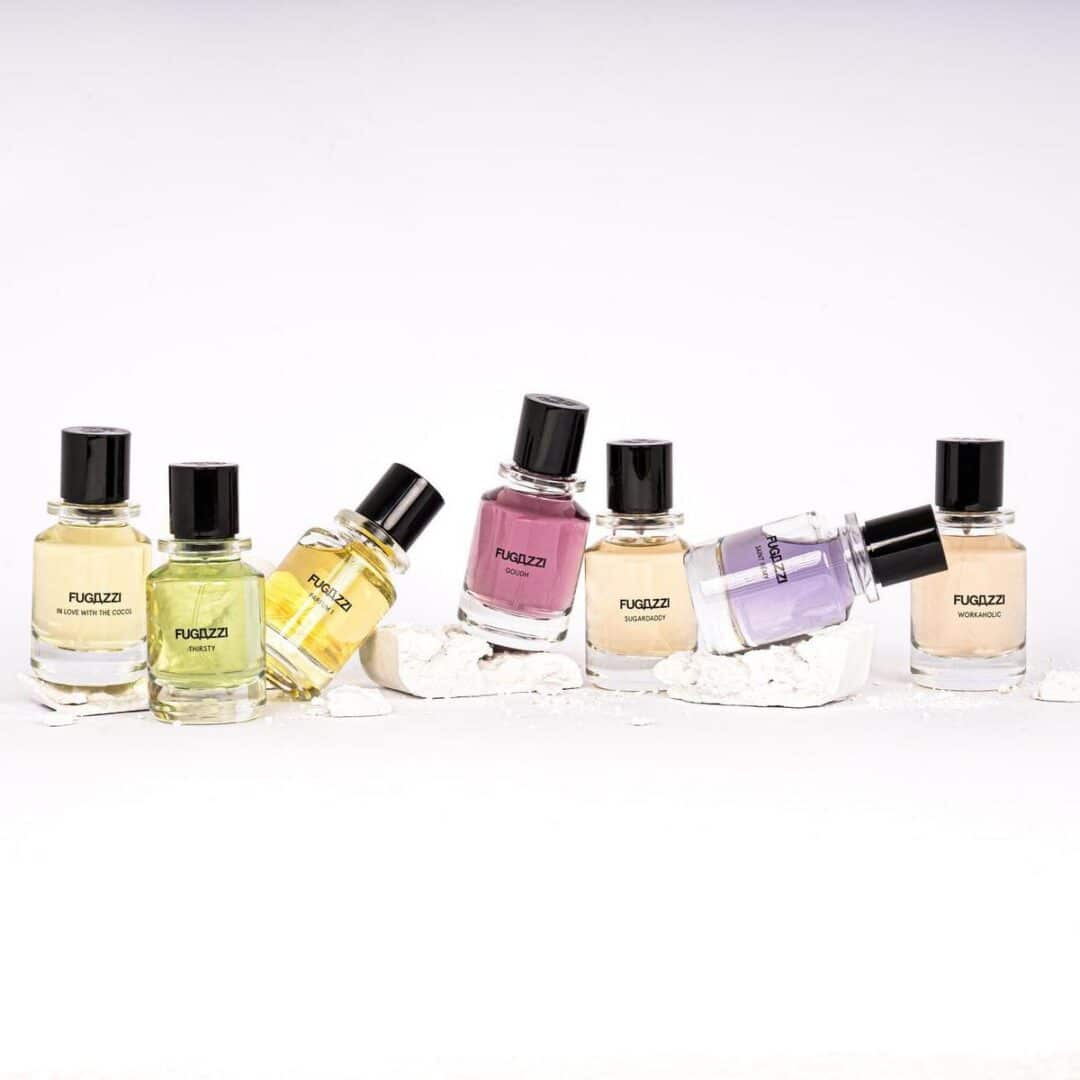 So far, all of the brand's reviewed creations have thrilled me, and I'm more than excited to see how I'll like today's three eaux de parfum. First of all, it is noticeable that two of the fragrances, namely Angel Dust and Orange Crush already differ from the others purely visually. Transparent and with white lettering, I miss the pastel colorfulness of the other seven compositions a bit. But a beautiful white can of course also delight. 😉
Goudh – Good with Oud
In the line-up of fragrances from the house of Fugazzi could not be missing, of course, an ingredient that has been indispensable in the world of perfumery for several years: agarwood. I wonder if the name Goudh is a reference to "Good" or more likely "God"? Or do you have another idea?
With one of perfumery's most opulent ingredients, oud, this fragrance revels in unabashed hedonism and luxury. He draws inspiration from those moments when time ceases to exist, when pleasure feels incorruptible.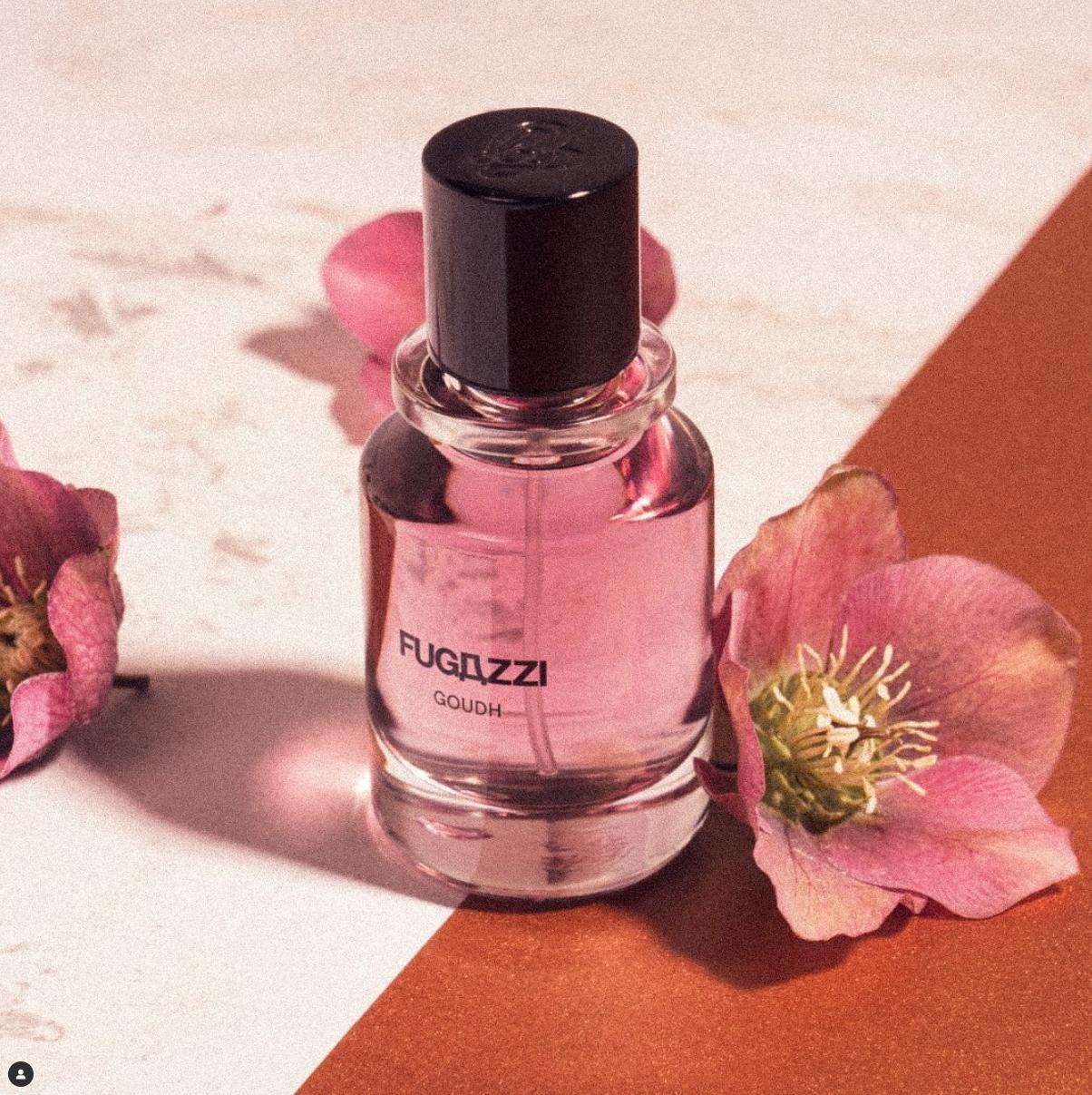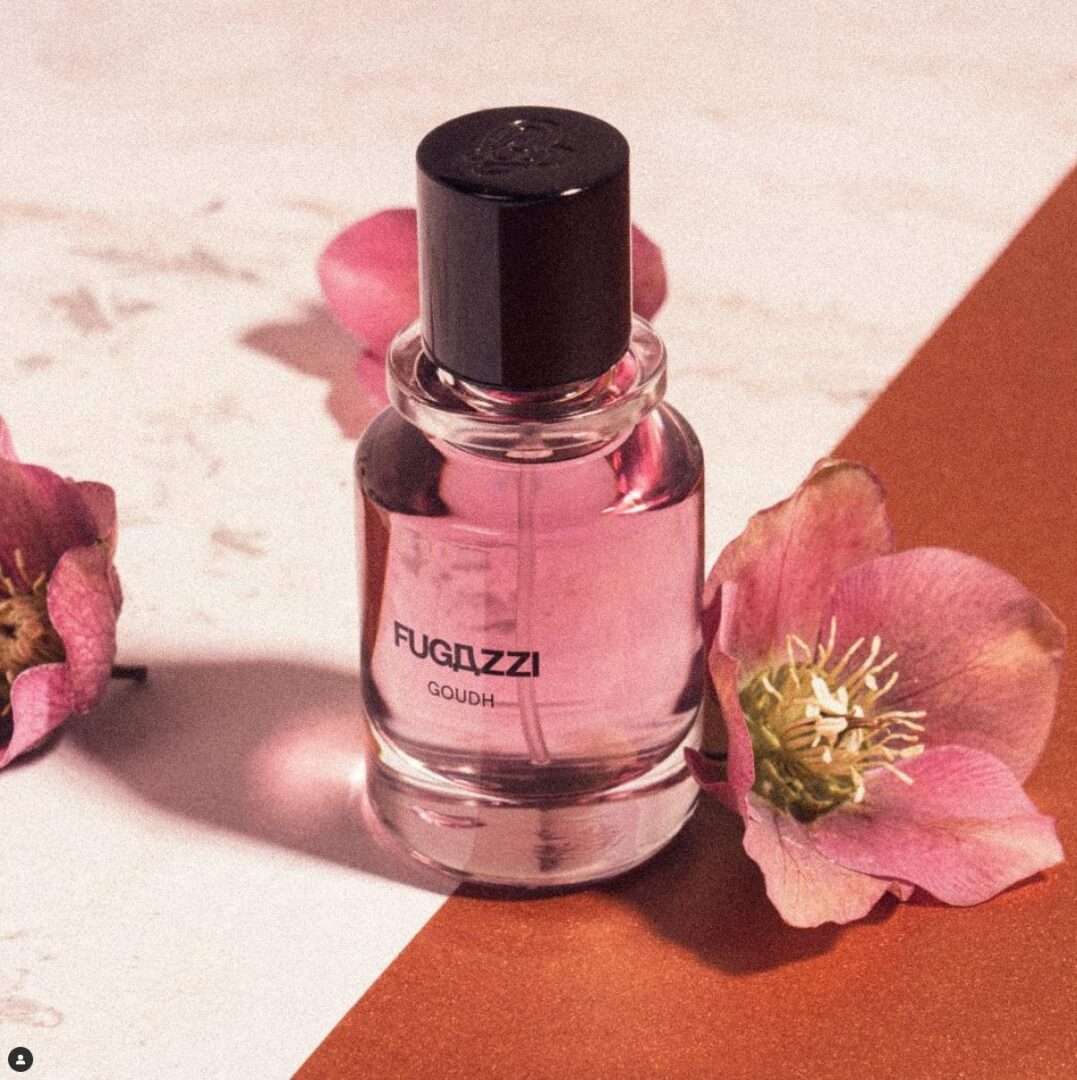 Fugazzi combines the agarwood (oud) in Goudh with lily of the valley, grapefruit, mandarin, jasmine, amber, musk, leather, patchouli, blackcurrant, Bulgarian rose, vetiver, sandalwood and benzoin resin. The fragrance presents itself in a berry shade, making it the darkest of all Fuggazi creations – from a purely visual point of view.
Berry oud pleasure – Goudh
And I must say, this assessment can also be transferred to the olfactory. Agarwood and leather meet black currant, lush florals and rich woods. The fragrance is underpinned by the subtle and creamy chocolate note of benzoin resin, which blends beautifully with the melange of florals, fruits and woods.
Even though we are of course once again dealing with a combination of oud and rose, I find the scent rather berry and fruity. The emphasis of the ingredients in my eyes is less on the oud rose and more on the oud berry, although of course the floral involvement cannot be denied. In the finish, Goudh reveals the soft and powdery velvety notes of creamy vetiver and sandalwood.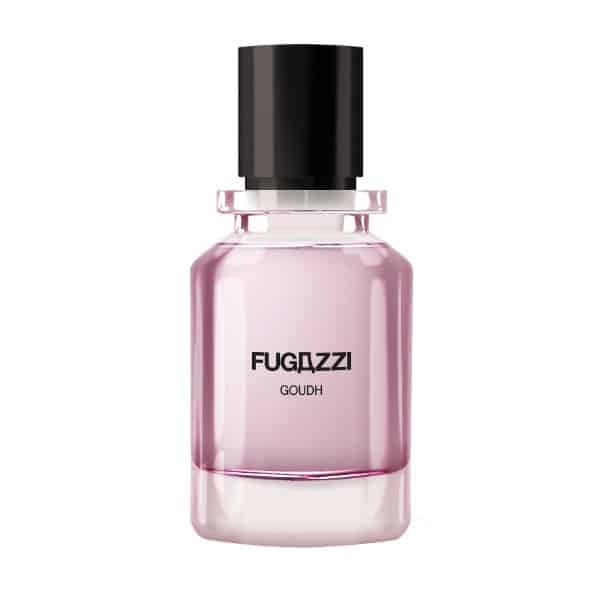 Goudh by Fugazzi is a fruity-floral agarwood fragrance with a chocolaty-leathery undertone. So far the most lush creation of the Dutch brand, which certainly does not reinvent the wheel of the numerous oud fragrances, but which I find absolutely successful. Modern, multi-faceted and never too heavy thanks to the tart fruitiness of the blackcurrants. Wonderfully suitable for cooler days, for autumn and winter and here in my eyes rather something for the evening, for going out, but quite suitable for everyday life, if you like to surround yourself with more lush fragrances. 🙂
Olfactory Angel Dust
Angel Dust has nothing to do with the drug of the same name, rather it is the first fragrance of another line from the house of Fugazzi, which can be recognized by the emphasis on the color white. The otherwise unnamed series is meant to address our vulnerable, our quiet and introverted inner side.
Fugazzi focused on the calming, peaceful notes of cashmeran for this first fragrance. The "polite molecule", as it is called because of its intimacy and closeness to the body. Angel Dust is for the quiet, confident person in the room. It envelops us with comfort and lightness.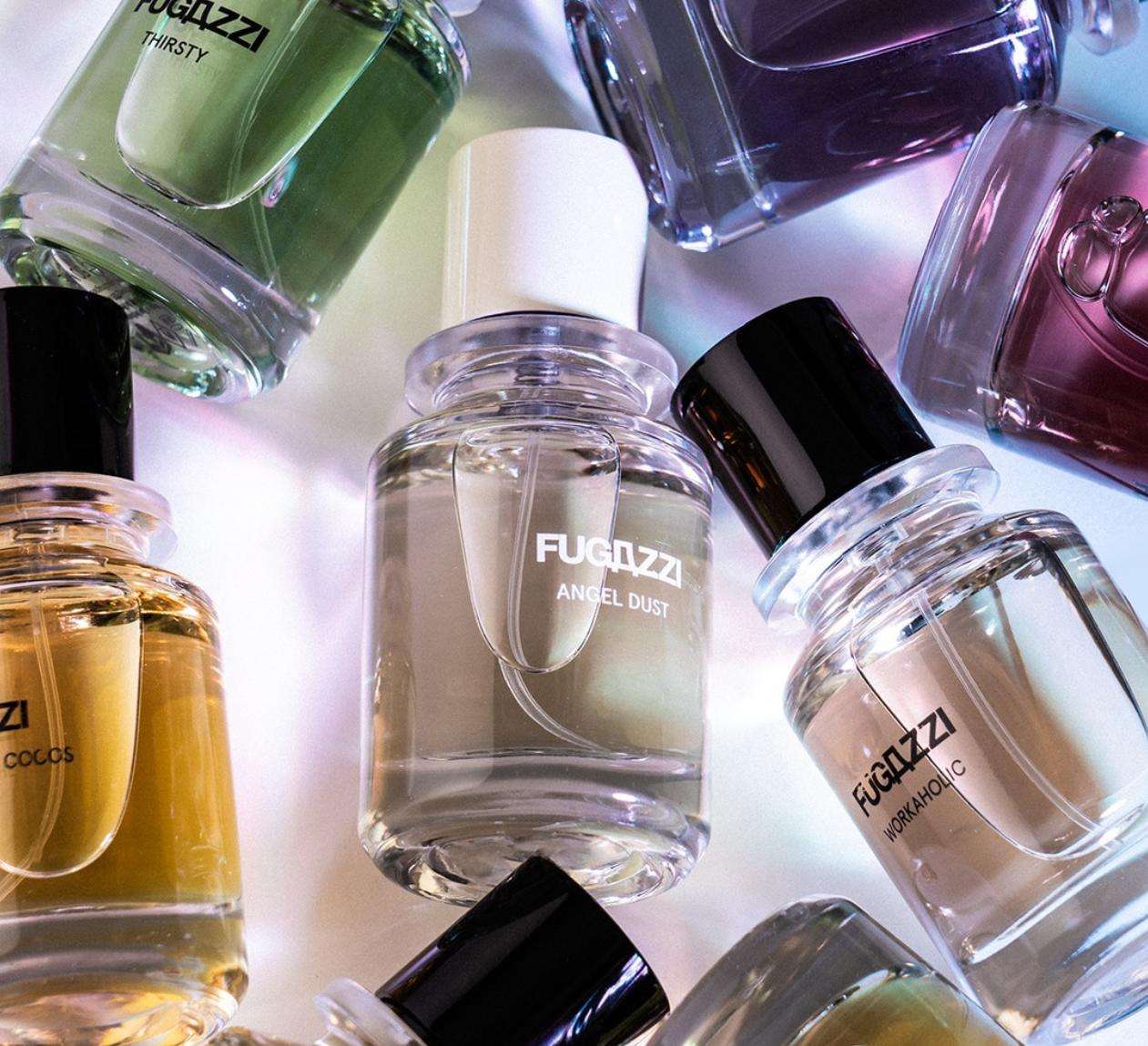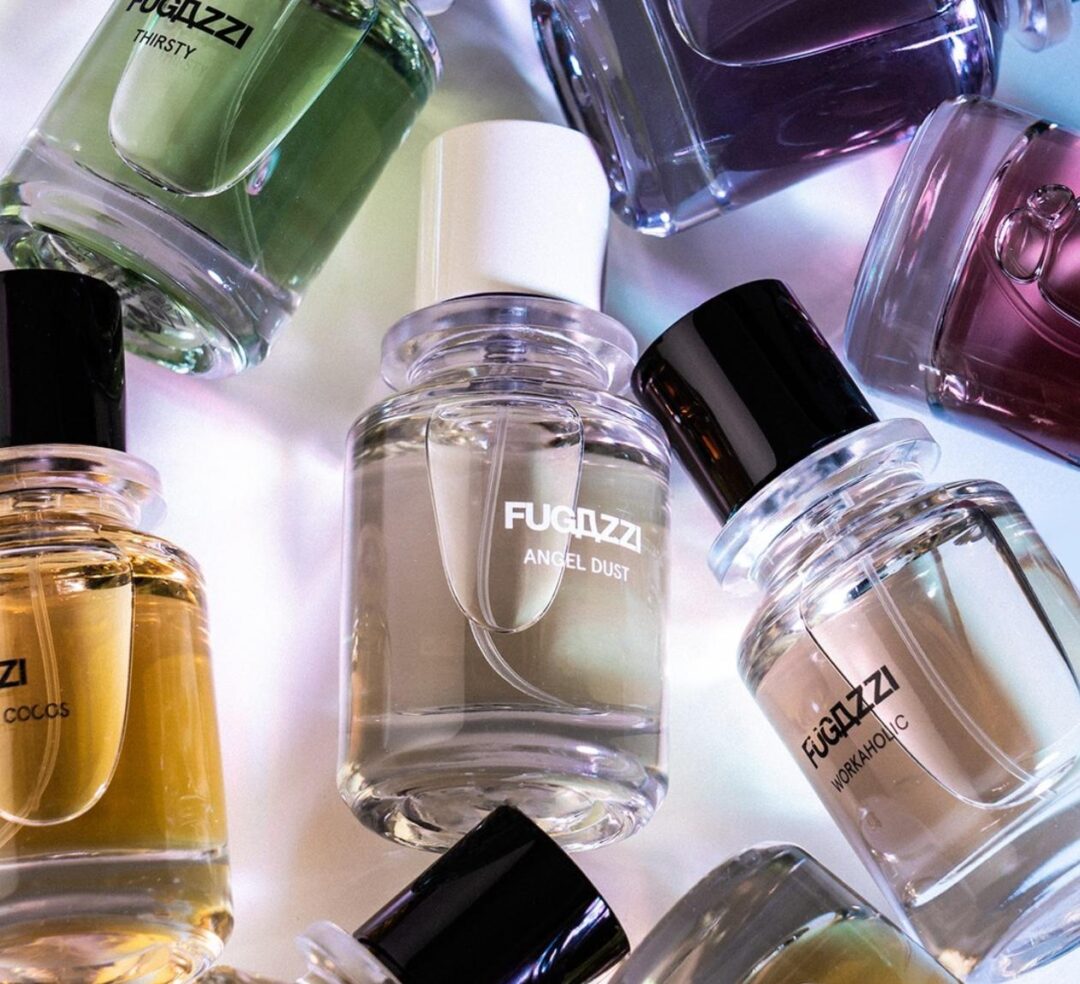 Cashmeran is the main ingredient of the fragrance Angel Dust, followed by the ingredients bergamot, pepper, cashmere wood and amber. A certain synthetic note will probably not be denied in the creation. 😉
Delicate fragrance plant
Angel Dust reveals itself as an extremely transparent, bright and fine-peppery fragrance, with delicate citrus notes and a subtle sweetness. Gradually, the fragrance notes unfold, the eau de parfum becomes gently woody, warm, soft and exceedingly cozy.
An airy, light yet consistent fragrance that is skin deep and comforting. Tightly interwoven, individual scents flash out of the olfactory melange, only to merge with it again.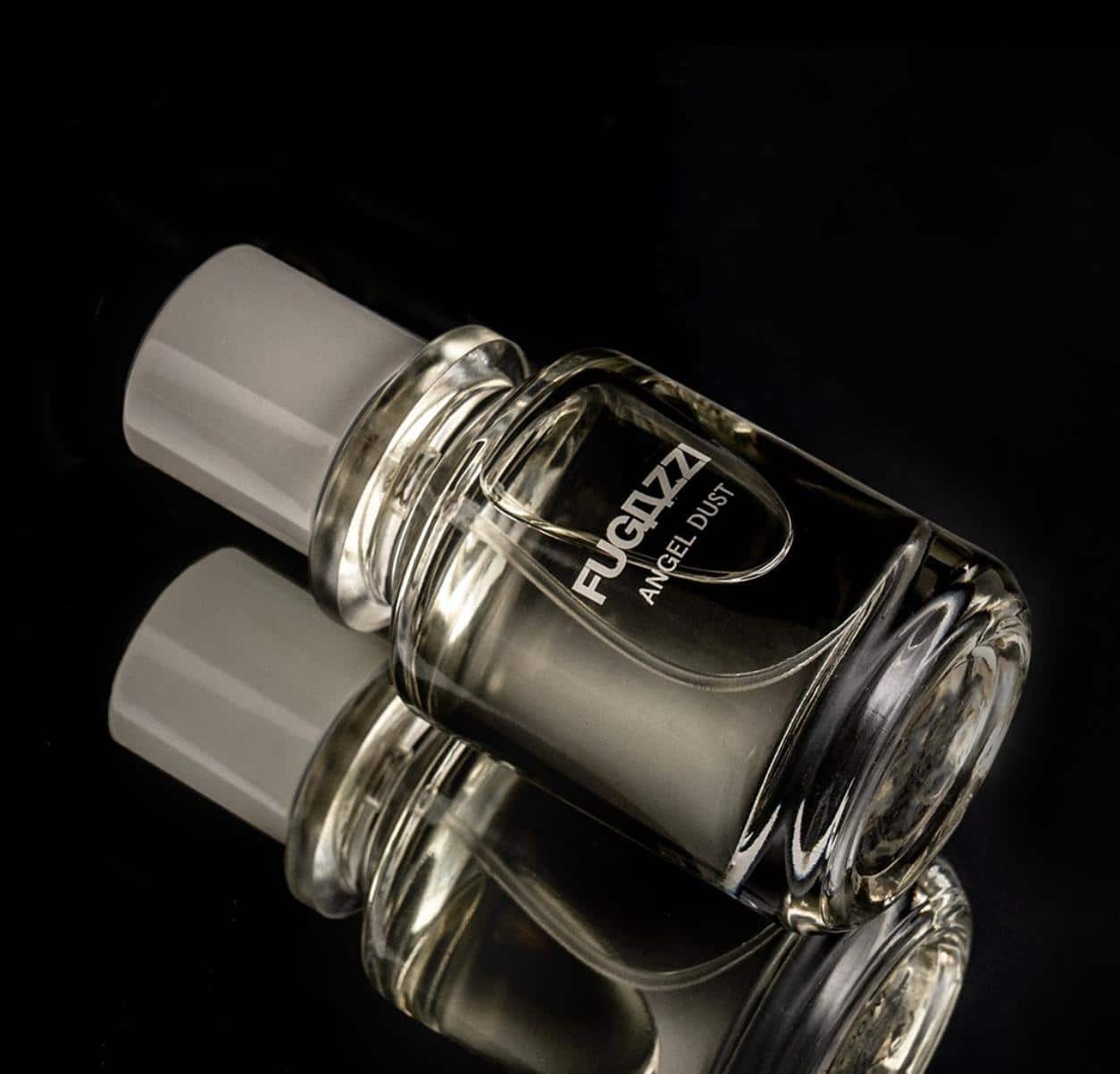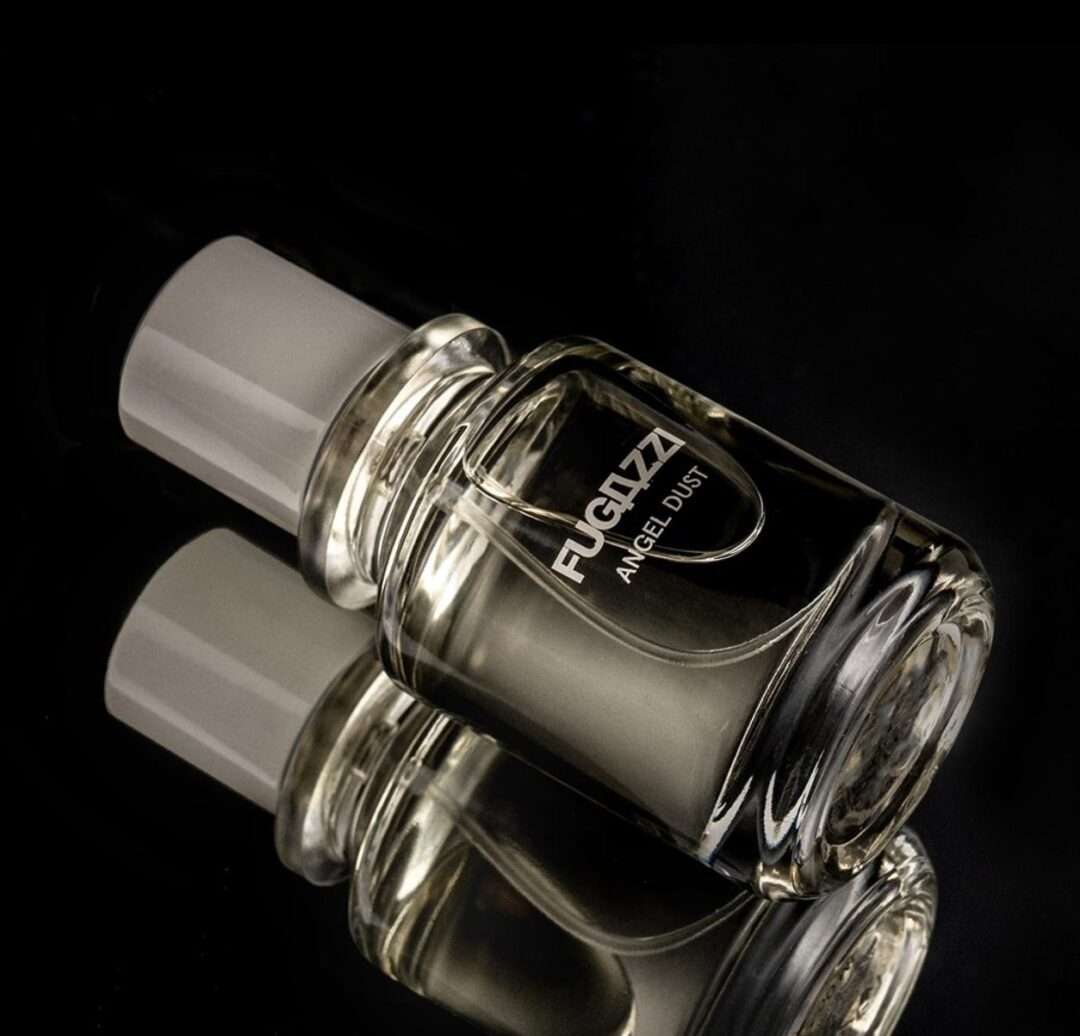 Many words can not be said about Angel Dust, because the creation is not exuberant and expansive. No, it's a soft, delicate and transparent fragrance, close to the skin and cozy, that doesn't have too many ingredients, but beautifully showcases and harmonizes them all. Calm, relaxed and restrained, Fugazzi's Eau de Parfum is a perfect fragrance companion for any occasion and any season. For friends of subtle fragrances and cashmeran! 🙂
Orange Crush – Orange Transparency
Same line, second creation. Like Angel Dust, Orange Crush is dressed in a white, transparent gown. Here, too, I assume a clearly subtle, rather underlining composition than a lush fragrance firecracker. I don't think I'm going too far out on a limb with this, because the press text points in a similar direction:
More is less. (…) A fresh-warm, a warm-fresh, soothing fragrance that intensifies when it stays on the body longer. In other words, an orange made of velvet.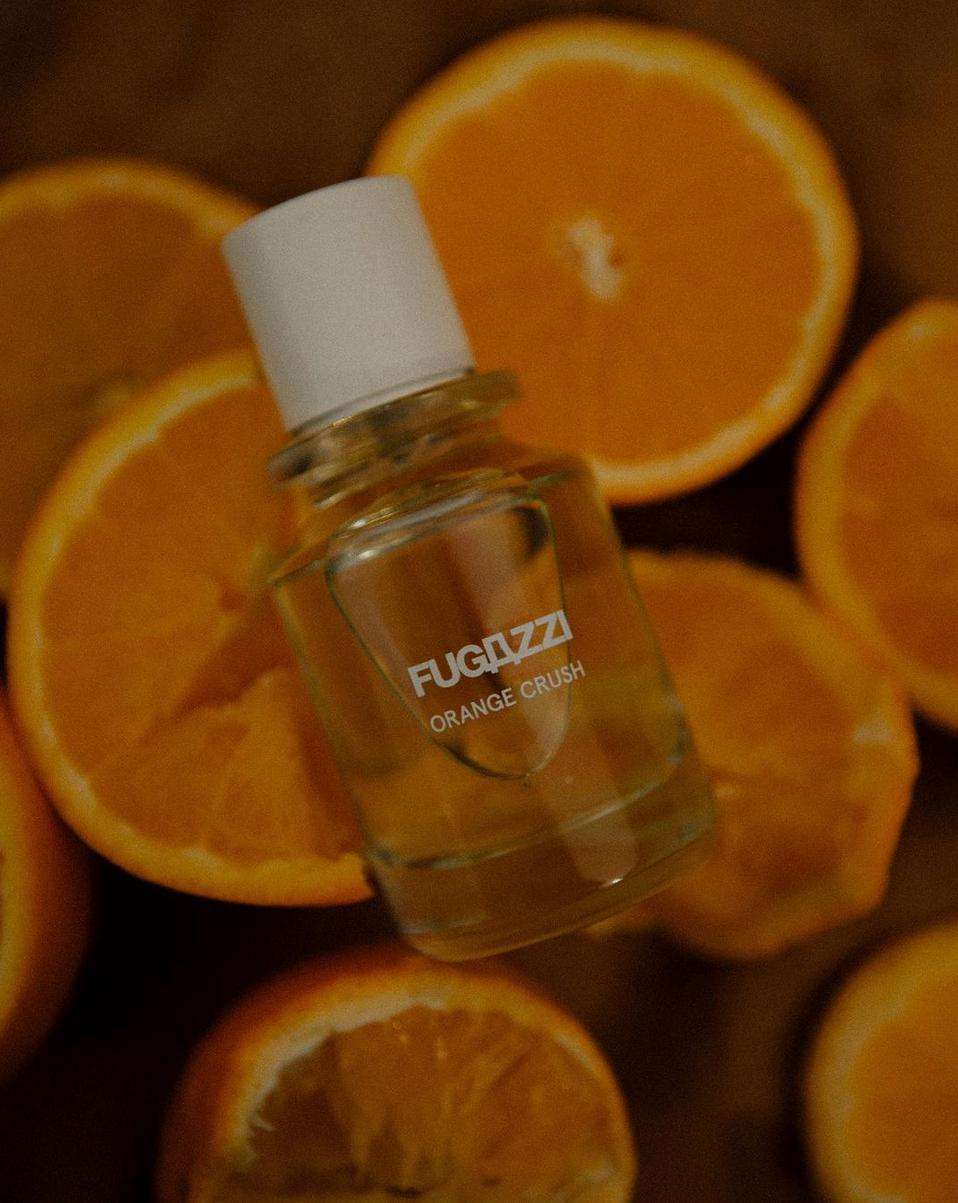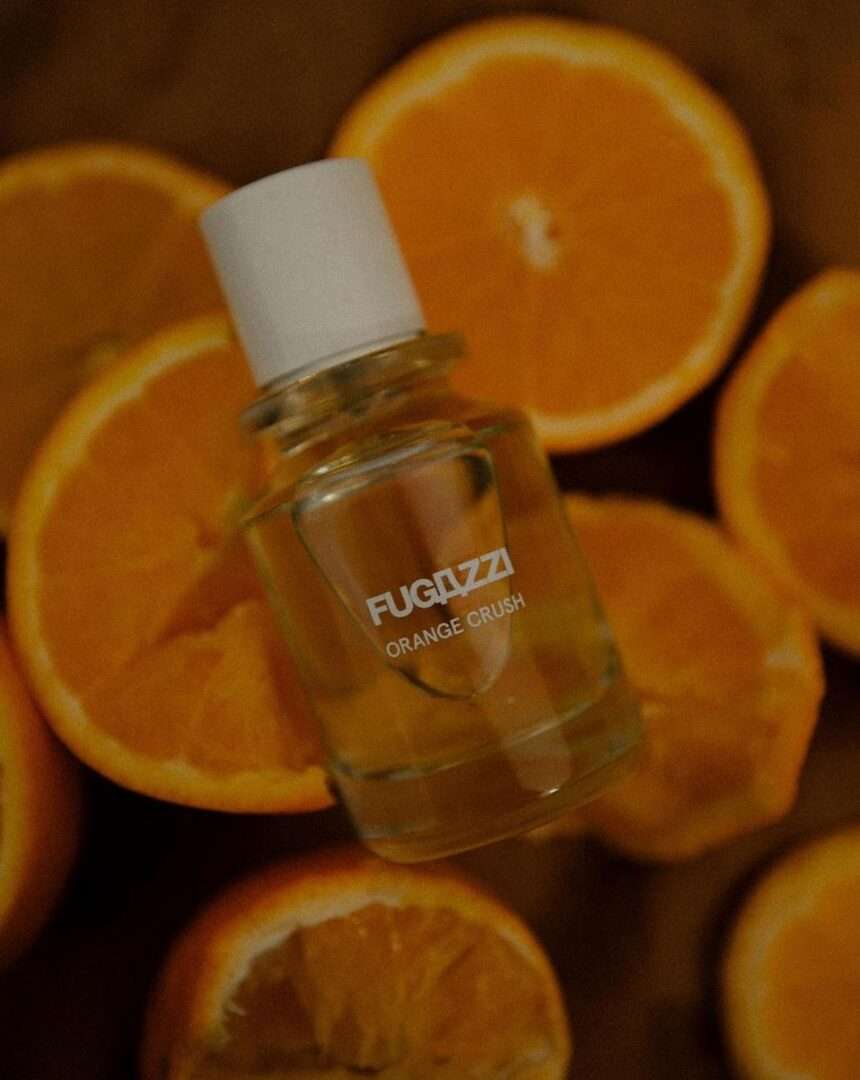 The fragrance notes of Orange Crush are quickly listed, in fact, there are only three: orange, Iso E Super and amber. The synthetic orientation of this line is therefore maintained.
Citric passion
Fugazzi has a passion for oranges, and this is confirmed in Orange Crush. Bright, fruity, tangy and sweet, the oranges in this eau de parfum are at the same time exceedingly light, transparent and – thanks to Iso E Super – with those elusive, shimmering nuances.
Warm, woody, powdery, creamy, all this lies under the fruity notes of orange, forms its base, on which the fine scent of Hesperides can develop wonderfully. It is indeed the case that Orange Crush becomes more intense over time, but overall the scent remains rather skin-tight and light.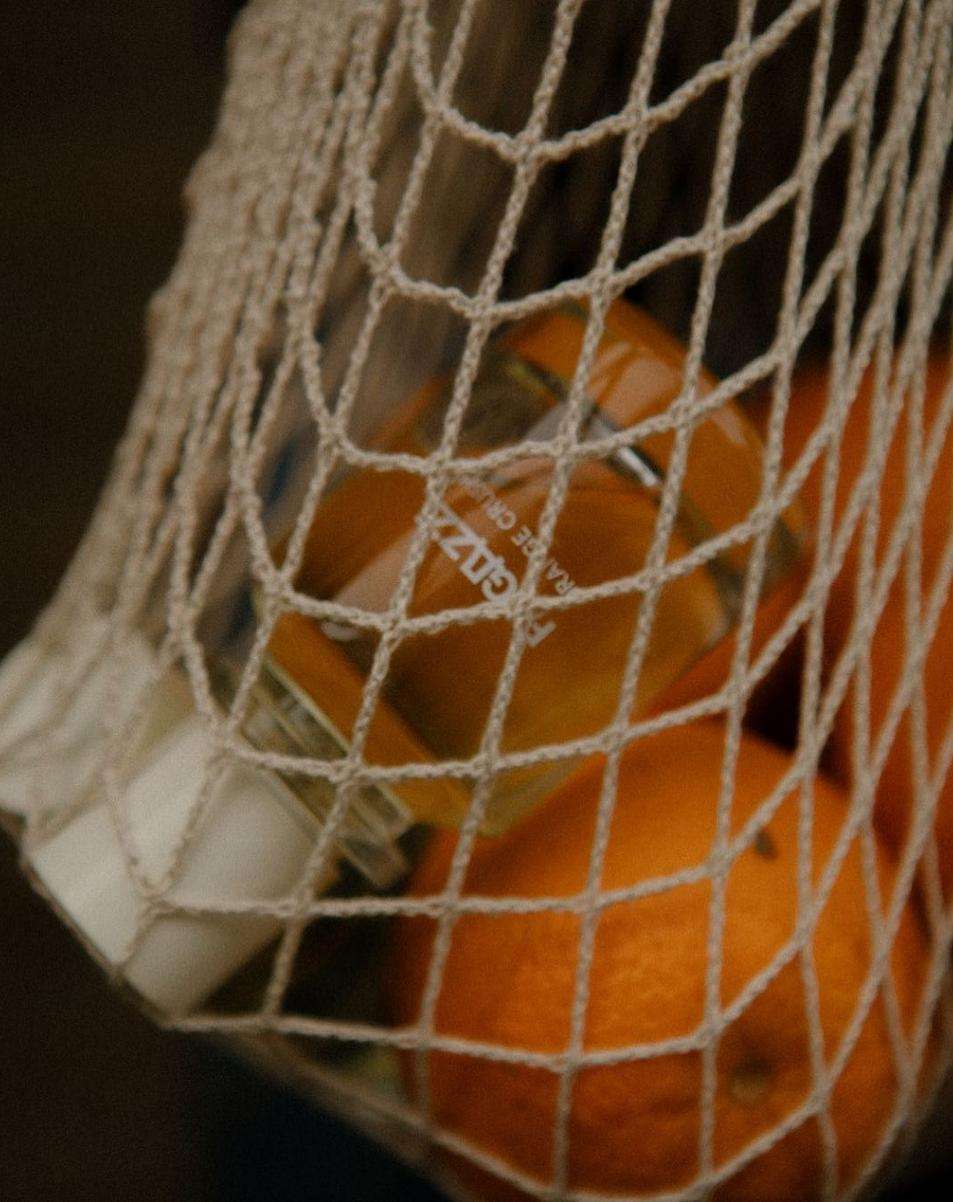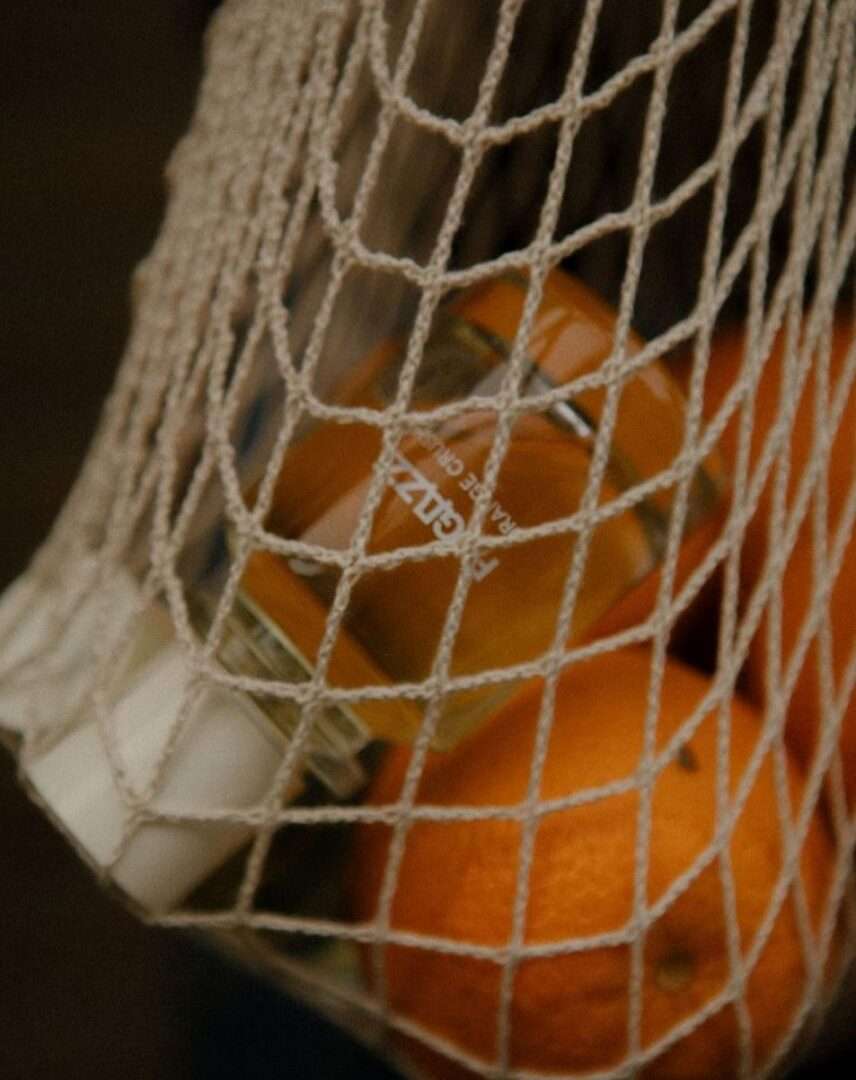 Fans of transparent citrus scents with distinct orange notes, of fruity molecular creations and creamy, woody iso-e super-cuddliness should definitely put Orange Crush on their to-try list. A summery, sunny and subtle fragrance companion for everyday life and the office that can be worn all year round. My favorite so far in the lineup of new, quiet fragrances from Fugazzi, which you can recognize by the white lid. A great conclusion to this unique and beautiful collection that we have been working with extensively this week. Have you already tested the fragrances? Do you have one or more favorites?