There's no denying it any more: it's fall and with it the time for cozy, soft and enveloping compositions that provide warmth, comfort and that very hygge feeling that so many of us love so much. My top 5 autumn fragrances include perfumes that give off just those cozy autumn vibes. Because now is the time of year in which it can be quite a bit more intense, lush and pleasant fragrance for me, even if I usually love it in spring and summer rather lighter.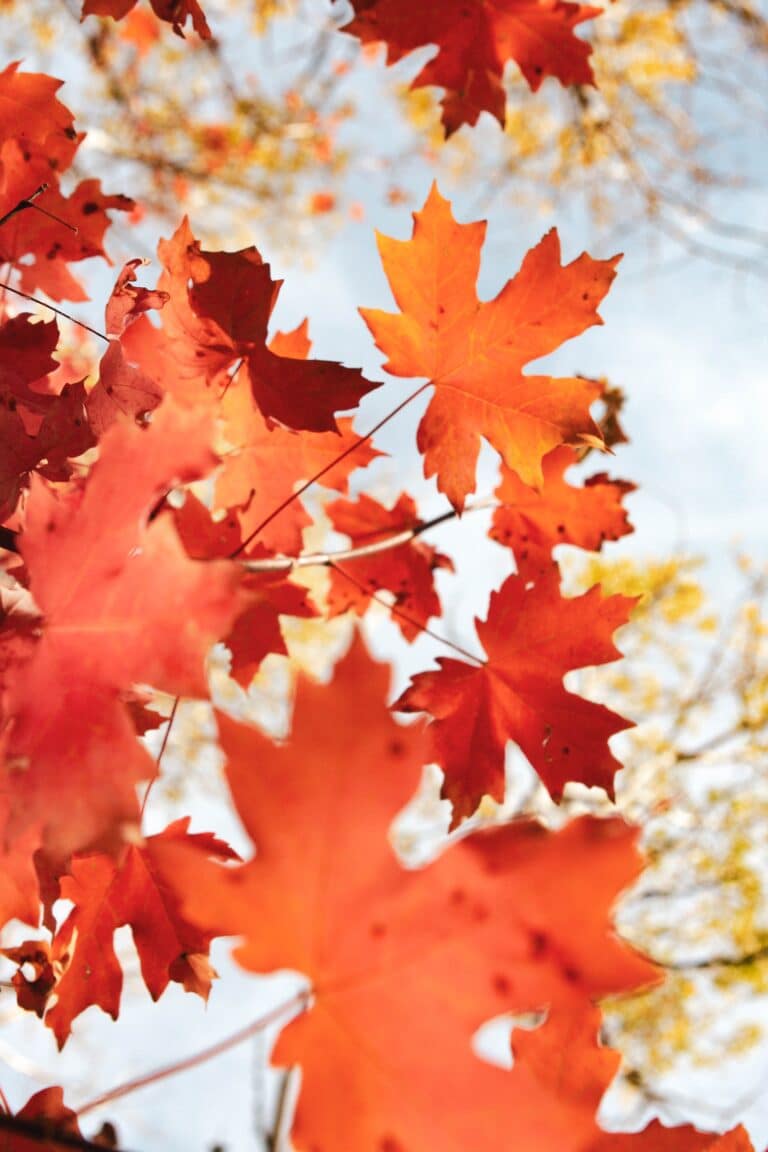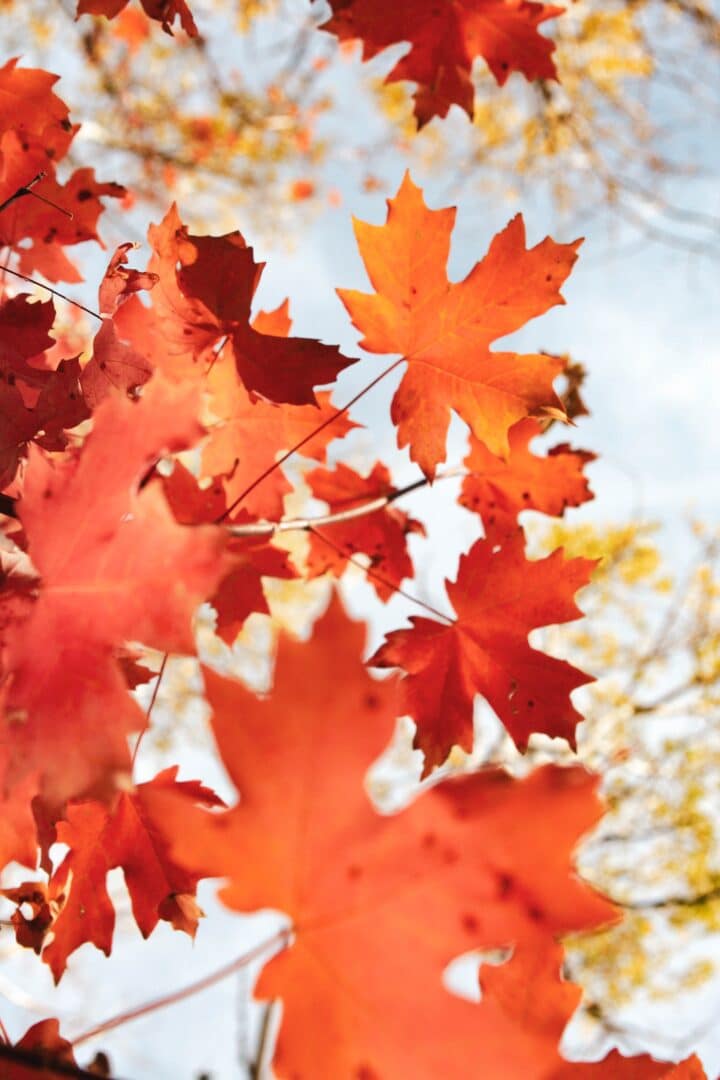 My top 5 autumn fragrances
I love autumn and I love autumnal scents. What could be more natural than to present you my top 5 autumn fragrances, which for me fit perfectly to this so special season, to golden October days, foggy November gray and icy December snow flurries. And because the response from you to it in my last two posts was so great, there is also this time the matching sample set Cozy Autumn Vibes, in which we have compiled all five of my favorite autumn fragrances. As always, only while stocks last! 🍂🍁🎃
Mumbai Noise – Byredo
In February 2022, I introduced you to Mumbai Noise by Byredo here in the Duft-Tagebuch. That this was already a year and a half ago, I was not even aware, because the eau de parfum has since been one of my favourite companions for the cooler season. The creation received its name in reference to the Indian metropolis, due to label founder Ben Gorham's personal connection to the South Asian country. His mother is from there and his grandma still lives in the city of Mumbai.
As usual with Byredo, Jérôme Epinette was responsible for the creative implementation. He combined the scents of davana, tonka bean, coffee, labdanum (cistus), agarwood (oud) and sandalwood, creating a composition that, in my eyes, seems a delightfully autumnal, comforting and incredibly seductive.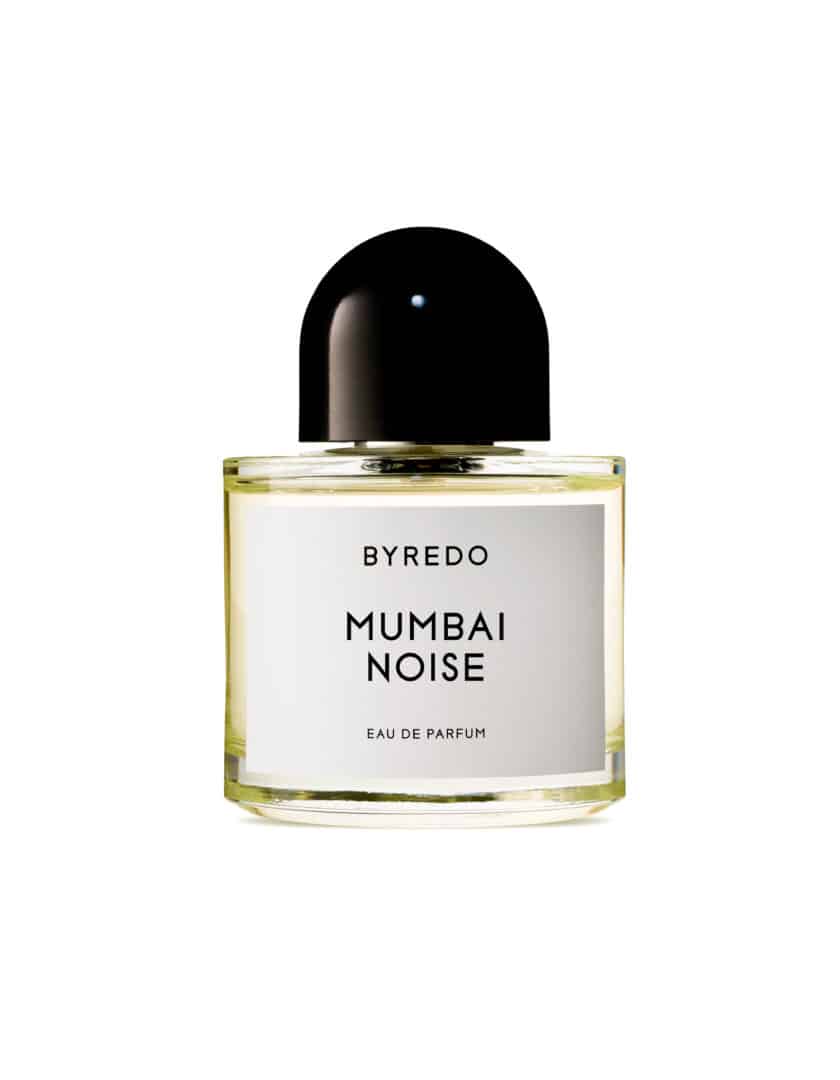 Already in the opening, the creation reveals beautiful nuances of roasted coffee, tart and dark, underpinned by a soft and sweet-sounding davana, which brings gently liqueur notes into play. Labdanum provides an incredible lovely smoky warmth early in the fragrance, balsamic and infused with almost voluptuous leathery amber notes. Tonka bean provides spicy vanilla facets accompanied by woody and subtly smoky agarwood and the velvety sweet warmth of sandalwood.
#002 Barman – HUNQ
Since November 2021, #002 Barman by HUNQ has already enchanted me. Here we have a real seducer, which beguiles us with an intoxicating cocktail of fragrances from the irresistible ingredients gourmand notes, rum, plum, tonka bean, cedar wood, patchouli, lime and orange.
#002 Barman is quite lush, oriental-inspired, a spicy fragrance with distinct boozy facets, gourmand, powerful and sensual. A creation that absolutely fascinates me and has already sweetened many a cold gray autumn day. For fans of the finest spirit fragrances with a cuddly character.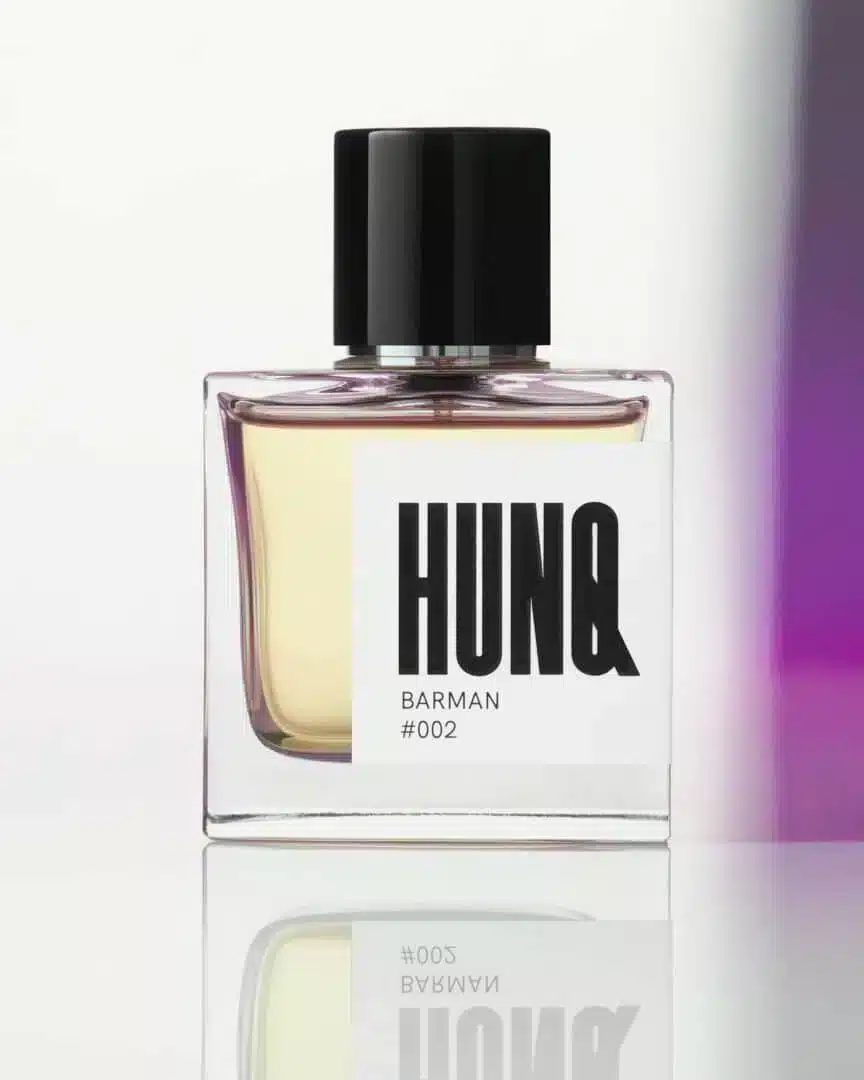 Rum, liqueur, pickled dried fruit … #002 Barman starts with tasty nuances in the fragrance. Underpinned by a velvety and spicy, almost praline-like creaminess, which is inherent in a sweetness not to be despised, the creation of HUNQ beguiles from the first sniff. I clearly perceive the tonka bean. As well as the subtly earthy woody notes of patchouli, which together with the balsamic warmth of Iso E Super, spicy cedar and cozy ambroxan give the fragrance additional presence and intensity. Again and again, the liqueur-like fruity rum notes appear in the course of the fragrance, only to gradually disappear and then reappear. Almost as if the olfactory barman in the creation of HUNQ keeps handing us a freshly filled glass of a high-proof delicacy. With a smile on his lips and a twinkle in his eye, of course 😉.
Sugar Leather – Une Nuit Nomade
In May 2023, I got to sniff Sugar Leather by Une Nuit Nomade and was blown away from the first moment. What can I say, the scent blew me away! And in a positive sense. In my eyes, the perfumer Anne-Sophie Behaghel, whom I adore very much, has really done a fantastic job here and thus created a creation that could make it onto the list of my absolute Forever-in-my-heart favorites.
Of course, I still have to tell you the fragrance notes of this wonderful eau de parfum: Cinnamon, plum, amyris, tonka bean, patchouli, leather, caramel and labdanum (cistus), I do not need more to be happy. If you like really nice, cozy leather scents, you should definitely put this composition on your must-try list.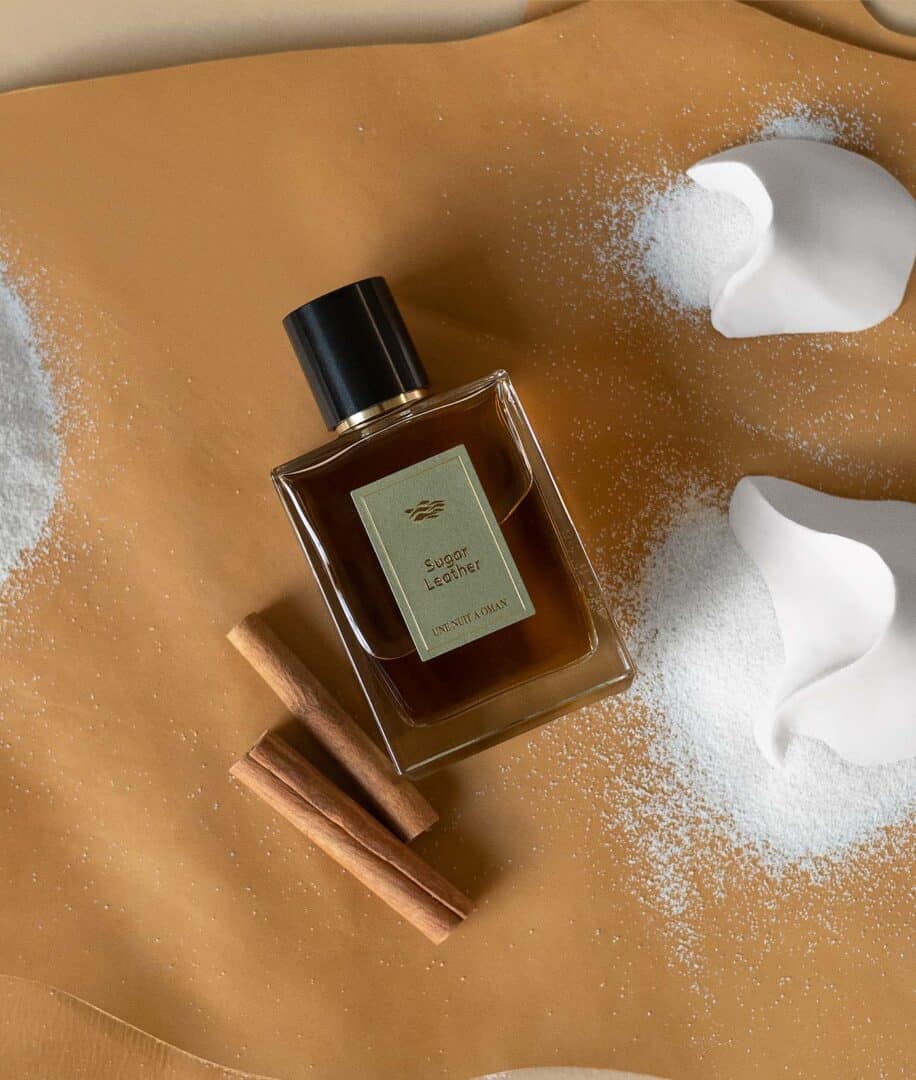 Tipsy and juicy ripe plums unite in the opening of Sugar Leather from the house of Une Nuit Nomade with the fine spicy nuances of cinnamon, to soon get company from one of the namesakes of the creation: the leather. Dark, robust and yet soft, it gives itself fully to the spicy-fruity duo and melts into it. The tonka bean underscores the melange with its softly vanilla coumarin notes, while the caramel gradually brings a creamy sweetness to the creation. It becomes delicious, gourmand-spicy, balsamic-leathery and – thanks to labdanum – also a little smoky. A velvety creaminess flows around the fragrance, giving it a wonderfully smooth and soft warmth that also has woody aspects. The fragrance fades away very slowly and gradually with soft and gradually more skin-soothing leather notes dipped in golden caramel sweetness and delicate cinnamon spice.
Fiesta Habana – Cherigan
It is June 2023. In front of me is a sample of Fiesta Habana from the house of Cherigan, a brand that is really an insider tip and which I would like to recommend to you all. The Extraits de Parfum of the fragrance house I have presented to you here in the Duft-Tagebuch with great enthusiasm, and so I also had the highest expectations for Fiesta Habana. These were – this can already anticipate – more than fulfilled.
The ingredients rum, davana, elemi resin, clove, tolu balsam, iris, immortelle (Italian immortelle), sandalwood, tobacco, bourbon vanilla, tonka bean, patchouli and musk suggested an exciting and seductive blend, which was confirmed in the test.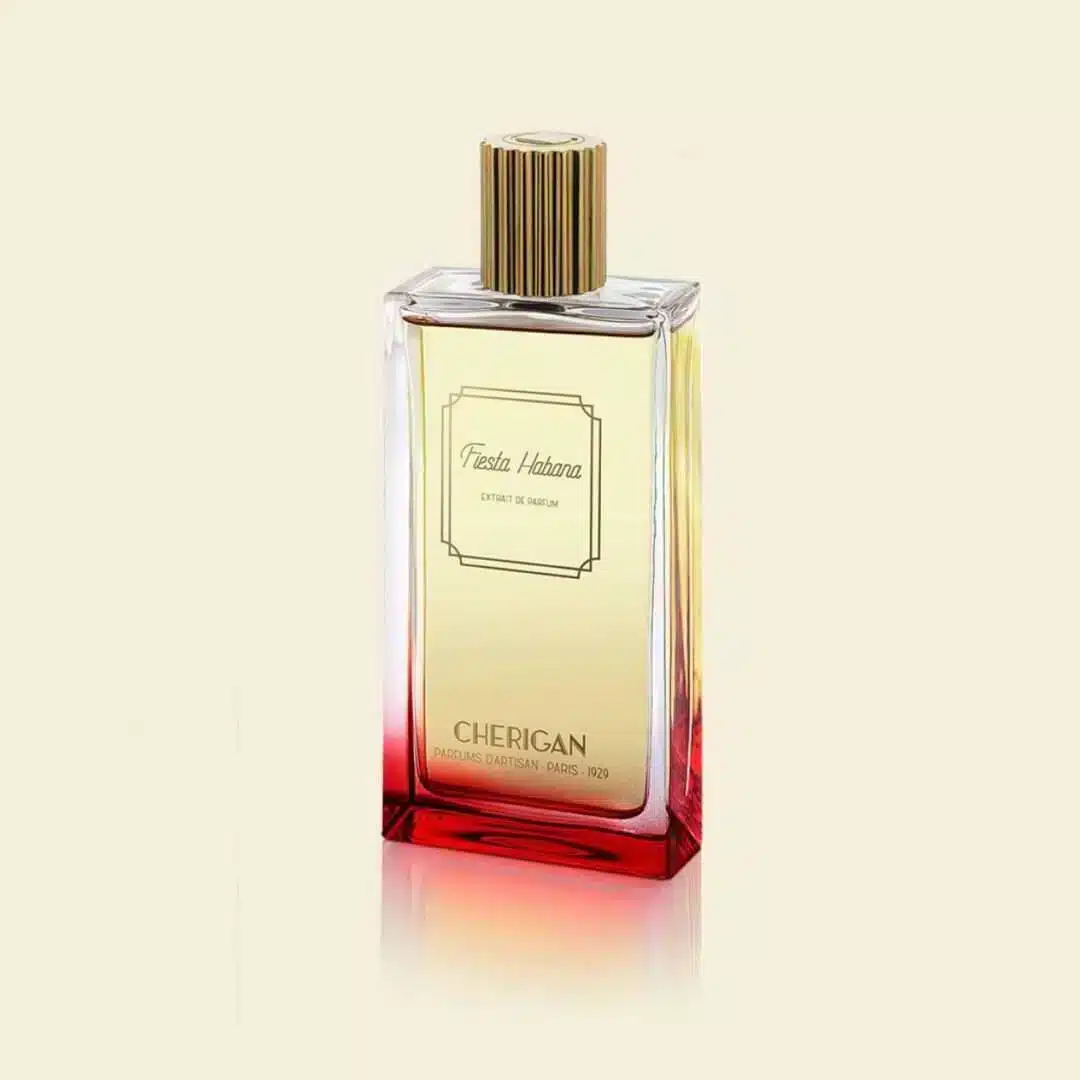 The tipsy, liqueur-like notes of rum and the dried fruit accents of davana open Fiesta Habana and evoke a thoroughly exuberant mood right from the start, into which the delicate, earthy and creamy nuances of iris gradually slip, accompanied by lovely tolu balsam. Is the prelude to my liking? Definitely! This is the way to go! Immortelle provides greenish spicy nuances, while the warm notes of honeyed, deep golden tobacco and velvety sandalwood underline the still clearly sniffable, liqueur-like rum. The tonka bean also gets its big appearance. Very present is the visually rather inconspicuous black shriveled bean with its green facets reminiscent of hay, which beautifully suits the creation. Somewhere I also smell dark red cherries flashing in the background of the composition, sometimes more, sometimes less clearly. Soft and powdery-amber, the fragrance gradually fades out in a beautiful way.
Twisted Sin – EMIL ÉLISE
Just a few weeks ago, Twisted Sin by EMIL ÉLISE was launched and despite its young age, the fragrance made it to this list of top 5 fall fragrances. You will understand why in a moment. The eau de parfum is the eighth creation of the young label from Essen and combines the ingredients pink pepper, bergamot, mandarin, pepper, apple, rum, cinnamon, labdanum (cistus), cashmere wood, woods, vanilla and musk.
A mysterious call. Longing for more, thirsting for the forbidden fruit. Sweet and innocent, like apple and bergamot. A sudden change in the room. Dense mist of amber and cinnamon. A pulsating desire. Good or bad? You decide.
Choose your sin!
Unlike anyone.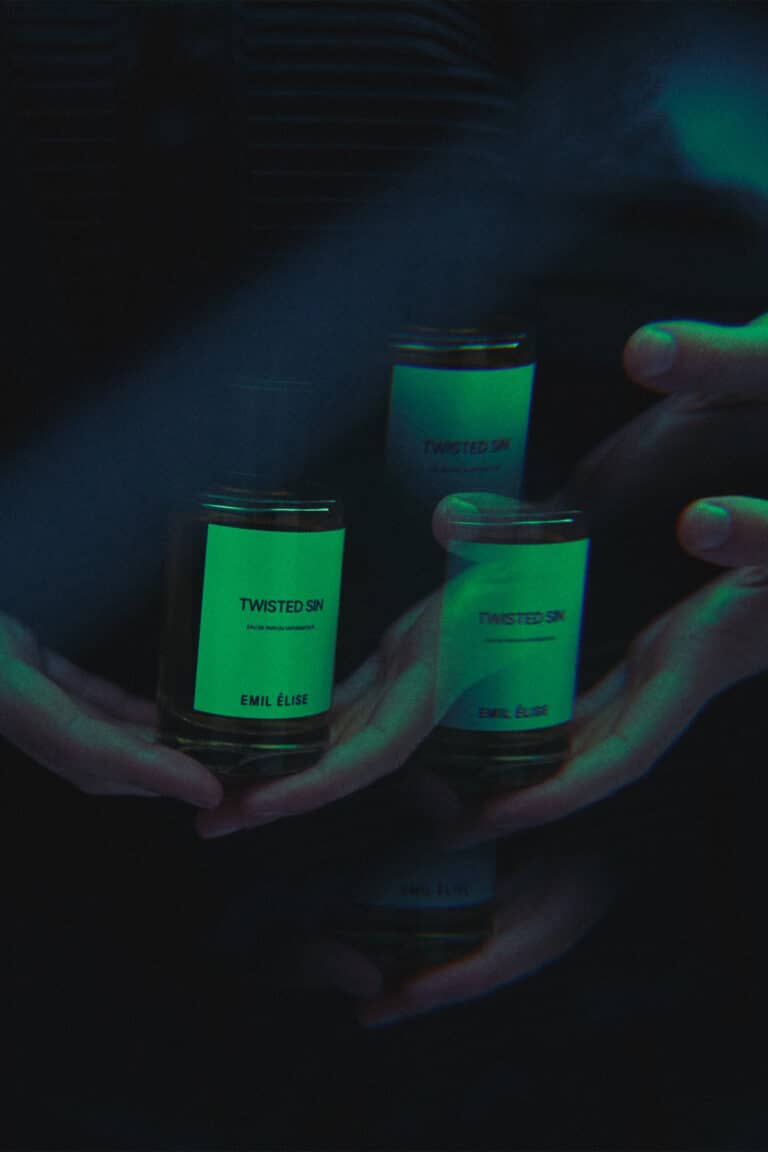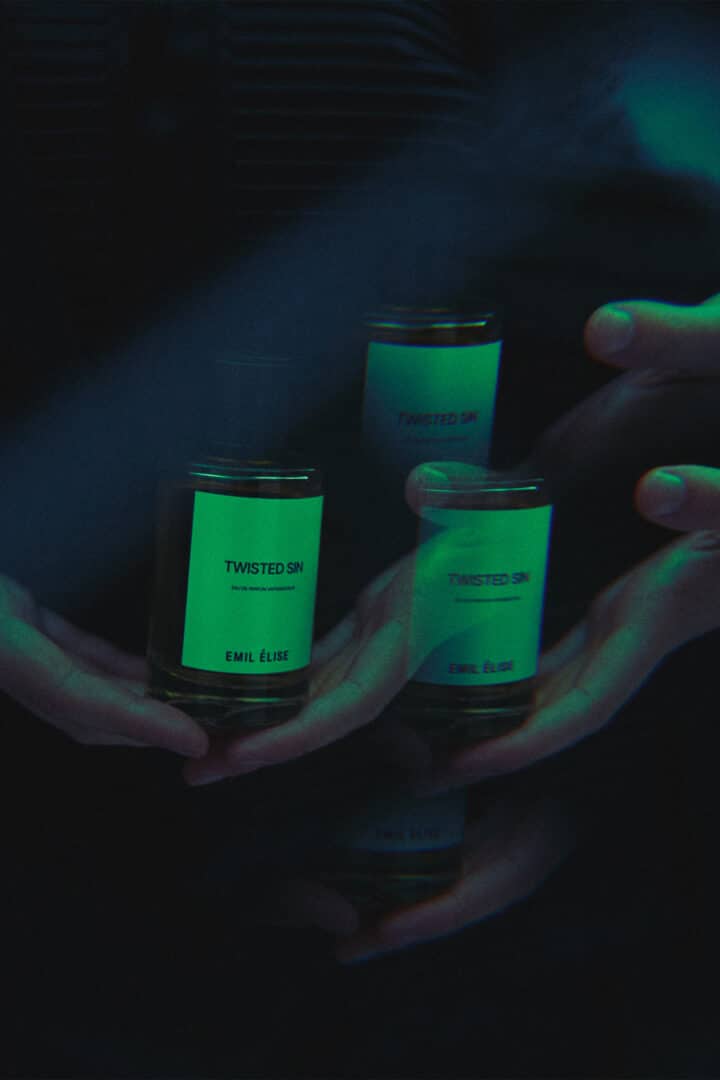 The finest pepper meets a colourful blend of citrus in the opening of Twisted Sin. Who now thinks of a summery-fresh fragrance, is completely wrong. Because the eau de parfum is underpinned by intoxicating, boozy notes from the very beginning. Pickled dried fruit, the liqueur-like nuances of rum and delicious cinnamon create an insanely enticing melange into which the smoky sweetness of labdanum flows devotedly. Here and there I perceive the scent of baked apple, flambéed of course, because a shot of alcohol is definitely in play here olfactorically. Powdery musk, finest vanilla and soft woods round off the fragrance in a cozy way. Warm, spicy, balsamic and gourmand, infused with a touch of lightness, freshness and transparency by the peppery hesperides, Twisted Sin is perfect for autumn and winter, a fragrance that sweetens the dark season with its seductive and cozy notes.