French fragrance house Une Nuit Nomade has also launched two new scents, Love At First Sight and Sugar Leather, which I'm particularly excited about. Maybe one or the other of you remembers that some time ago I was allowed to do an interview with the two founders Alexandra Cubizolles and Philippe Solas (to be read here)., in which they told us a lot about the brand itself, but also about the then newly launched fragrance Click Song.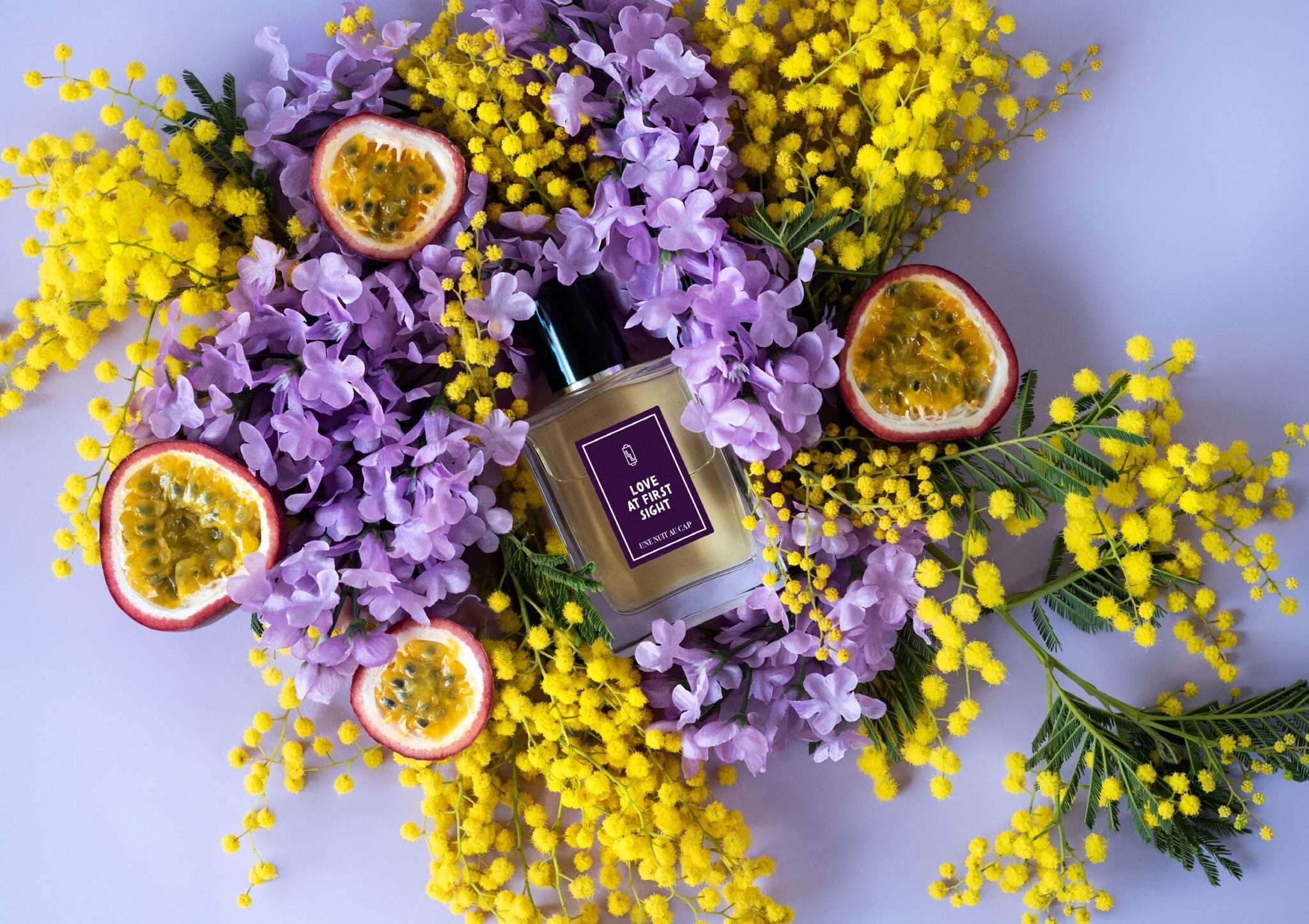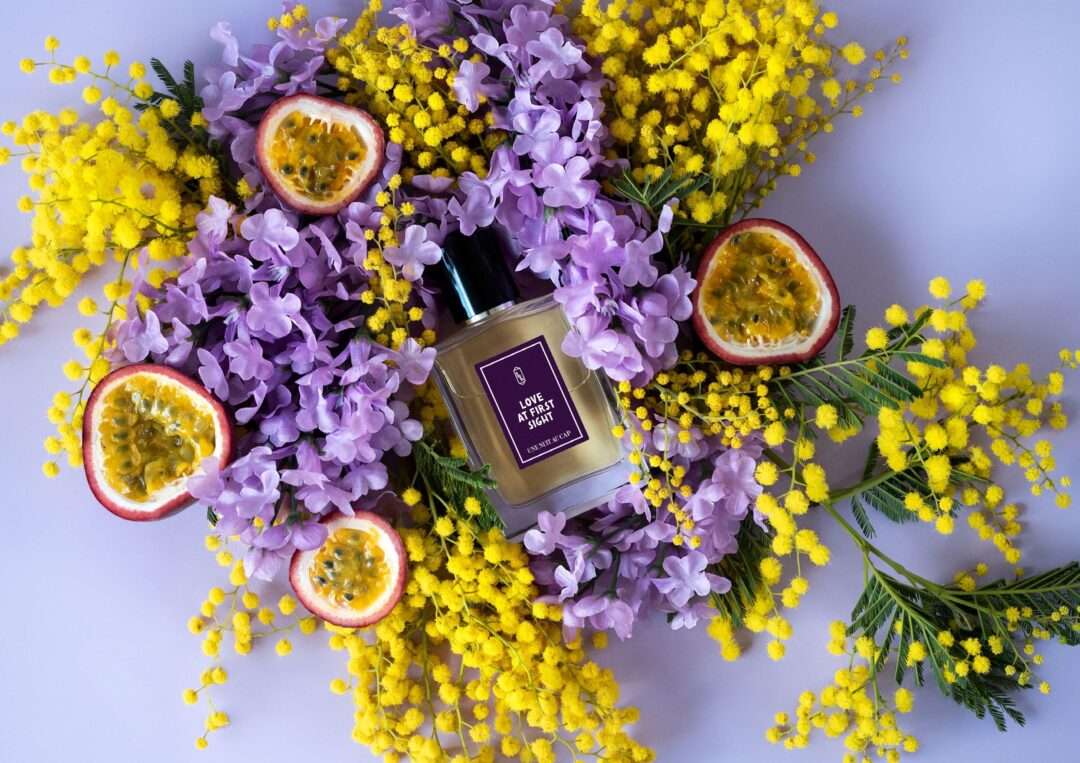 This eau de parfum, inspired by the eponymous musical piece by South African singer Miriam Makeba, is part of the Une Nuit au Cap collection, as is Love At First Sight, and thus pays homage to the country of South Africa with its famous Cape of Good Hope and the southernmost tip of the African mainland, Cape Agulhas.
Love At First Sight – Une Nuit au Cap
Originally from South America, the Jacaranda has become so established in South Africa that in spring its beautiful lilac flowers bathe many a street in the country's metropolises in an enchanting and almost otherworldly light. Over two weeks lasts the flowering period of the tree from the trumpet family, which is increasingly used as an ornamental plant.
Spring is mild in Johannesburg. Jacaranda conquers the city with its mauve flowers and stops majestically. Its bell-shaped flowers sway in the breeze and exude a beguiling fragrance – a hymn to love.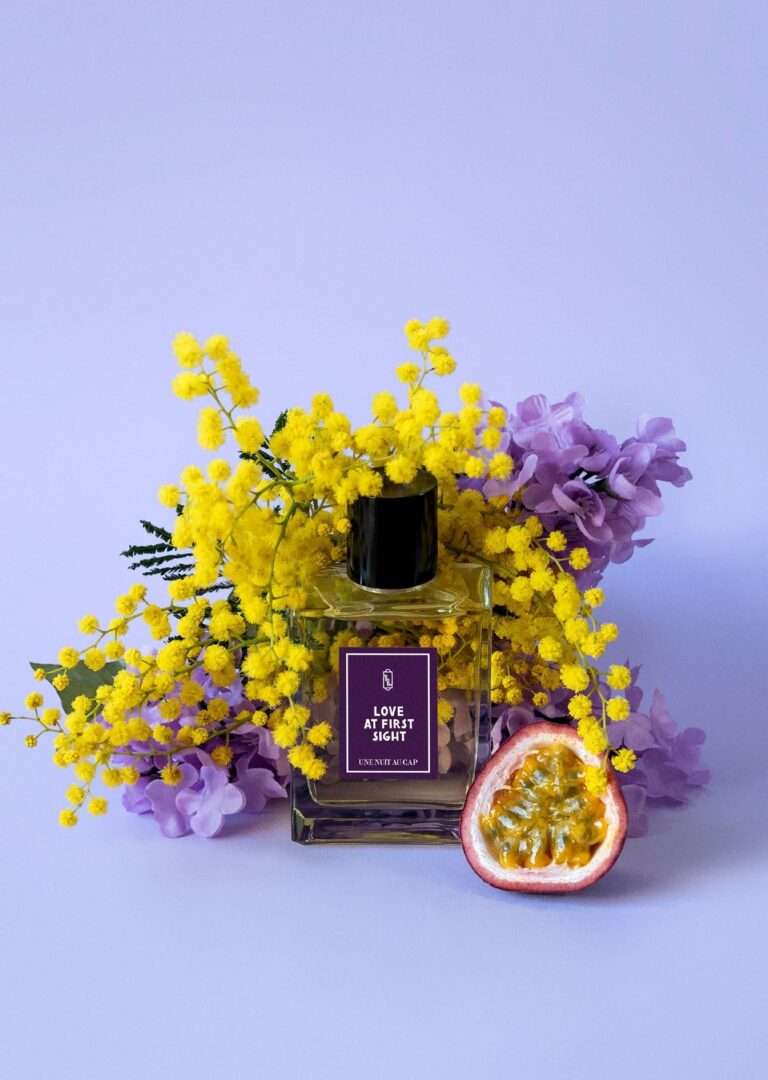 The young perfumer Elia Chiche was commissioned to develop Love At First Sight and combined the ingredients passion fruit (passion fruit), bergamot, lilac, acacia flower, ylang ylang, cashmeran and ambroxan for the eau de parfum.
Purple Mood Fragrance – Love At First Sight
From the start, Love At First Sight reveals itself as a delightfully spring-like bouquet of flowers. Lilac not only blooms magnificently outside my window, the eau de parfum also lets it shine olfactorily in the most beautiful way, skilfully combined with the powdery sweetness of acacia blossoms. The passion fruit provides fruity-exotic accents that breathe sweet-sour moments into the floral notes.
Airy and transparent, the fragrance of Une Nuit Nomade is reminiscent of a lush flowering garden, through which softly and gently blows a breeze. Greenish, delicately flowing and creamy, the flowers gradually sink into powdery and cotton-soft feel-good notes. The tangy fruit accents of passion fruit remain in the fragrance well into the base, which I like immensely.
Love At First Sight will be just that for many – love at first sight. If you love spring-like floral fragrances with gorgeous lilac, powdery-creamy floral accompaniments and a soft finish and are a passion fruit fan, you should definitely put this eau de parfum by Une Nuit Nomade on your to-try list. Designed as a unisex fragrance, although I would honestly classify it as quite feminine, Love At First Sight is an affable good-mood guarantor that makes it feel equally at home in the office, everyday life and when going out. I, for one, am thrilled and am about to let my sample go into my daily-use box. 💜
Sugar Leather – Une Nuit a Oman
I often test fragrances that I want to present here a few days before the actual review to get a feel for the durability and fragrance progression. I don't always do that, because I always smell pretty wild anyway due to my tests for the articles here in the Duft-Tagebuch and then sometimes I'm quite happy – and my environment probably is too – when I do not have to wear any fragrances. But Sugar Leather was one of the candidates that made me so curious that I already sprayed it on yesterday and not just today, just in time for writing this text.
And I have to say, can we please talk about Sugar Leather? Now! This eau de parfum created by Anne-Sophie Behaghel namely has the potential to become one of my absolute favourites. For my part, from the first sniff I was overwhelmed, excited and out of my mind at the same time. Because the creation from the collection Une Nuit a Oman is an absolute blast! Beautiful! Splendid! Breathtaking – in the positive sense, of course.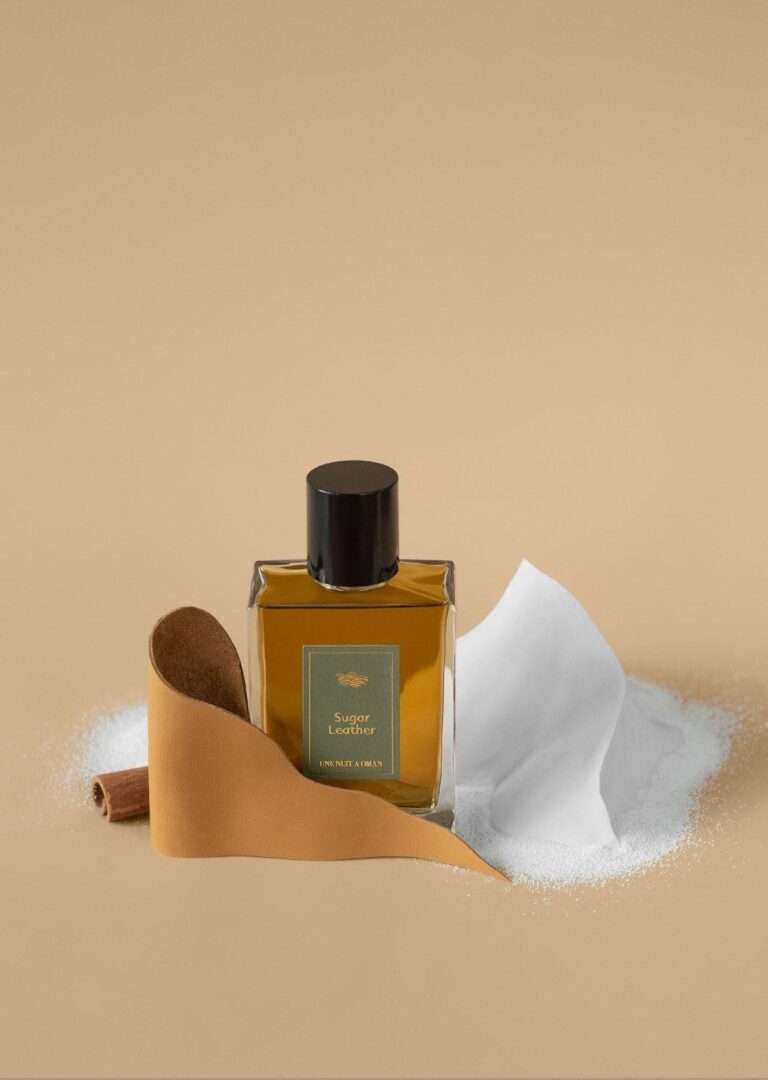 Of course, I still want to tell you the fragrance notes, namely cinnamon, plum, amyris, tonka bean (there it is again), patchouli, leather, caramel and cinnamon. The press release says the following about the composition, "Sugar Leather is like a piece of leather covered in white sand, caramelized by the sun. A decadent, racy, spicy fragrance."
Give me sugar, you leather babe!
Tipsy and juicy ripe plums unite in the opening of Sugar Leather from the house of Une Nuit Nomade with the fine spicy nuances of cinnamon, to soon get company from one of the namesakes of the creation: the leather. Dark, robust and yet soft, it gives itself fully to the spicy-fruity duo and melts into it. The tonka bean underscores the melange with its softly vanilla coumarin notes, while the caramel gradually brings a creamy sweetness to the creation.
It becomes delicious, gourmand-spicy, balsamic-leathery and – thanks to labdanum – also a little smoky. A velvety creaminess flows around the fragrance, giving it a wonderfully smooth and soft warmth that also has woody aspects. The fragrance fades away very slowly and gradually with soft and gradually more skin-soothing leather notes dipped in golden caramel sweetness and delicate cinnamon spice.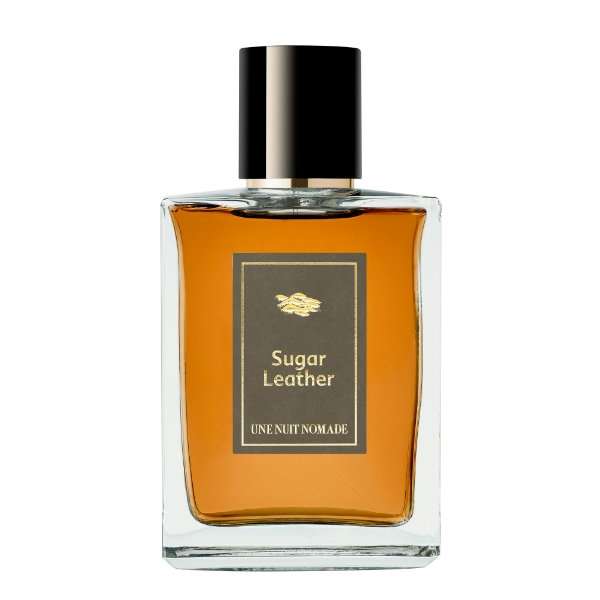 Sugar Leather is an exceptionally beautiful, spicy-gourmand leather scent with a woody-warm and boozy-fruity sweetness that I really like. I would classify the presence of this Une Nuit Nomade creation as medium, and the longevity is excellent. It is an extremely coherent and round, finely balanced and masterfully composed eau de parfum that is simply a delight – from the top note all the way into the base. You can already tell, I'm really excited and would love to wear Sugar Leather all the time and for every occasion. However, and this is my only restriction, the fragrance fits more in the cooler season. A fragrance that could well make it into my top 3 of 2023 and that you absolutely have to put on your to-try list! 🧡