The Oriental Collection is the second line of the Lesquendieu fragrance house, to which we have already dedicated the last few days in my articles Jérôme Lesquendieu in interview – fragrance house with history and Historical Collection of Lesquendieu – tradition and modernity. Today I would like to present you, as a conclusion of this small series, three fragrances from the Oriental Collection, after I was already allowed to present three eaux de parfum from the Historical Collection yesterday.
The Oriental Collection deals – the name suggests – with oriental fragrances, exceptional raw materials and lush compositions. In the first half of the 20th century, the brand's founder Joseph Lesquendieu dreamed of using then rare and exquisite raw materials in his creations. His grandson Jérôme took this wish of his late grandfather as an opportunity to create this oriental-inspired line with exclusive ingredients.
Orris Amber – Oriental Collection
Iris root and amber promises the eau de parfum Orris Amber, and that does not only sound incredibly delicious in my eyes, but could also be a really great fall scent. Powdery-creamy and warm cuddly notes I expect to fall into like a fluffy-soft bed.
The ingredients underline my autumnal expectations: Pink pepper, elemi resin, black pepper, bergamot, iris, cedarwood, white flowers, vetiver, moss, caramel, musk, ambergris and nagarmotha put me in pure rapture. This could be a creation right up my alley.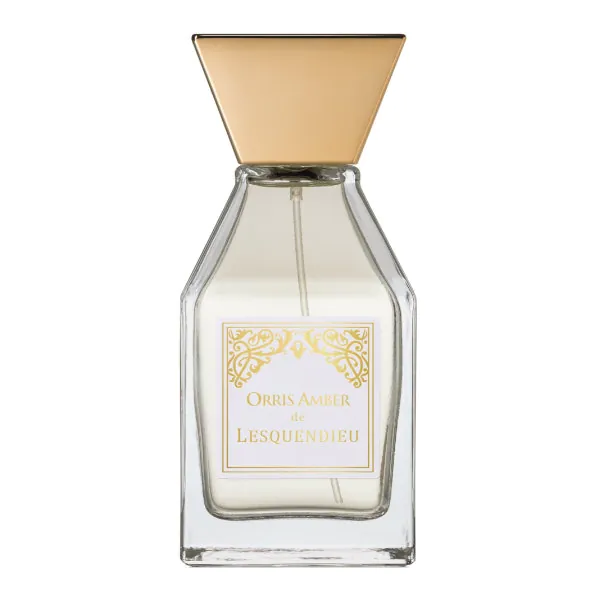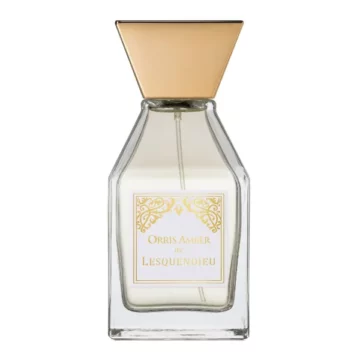 From the start, the eponymous iris sets the tone in Orris Amber by Lesquendieu, underpinned by delicate citrus and spicy-hot nuances. These add a certain lightness, a radiance to the powdery creamy facets of the iris root. White flowers bathe the creation in a floral sweetness, adding beguiling facets to the powdery iris cream. Warm, soft and gentle, with subtle earthy-woody and still very creamy notes, the fragrance gradually fades. A delicate and seductive iris composition that smells powdery-creamy, floral, oh, just wonderful. A transparent all-rounder and all-seasoner.
Oud Saffron – mysterious agarwood
I love saffron. Which was also the reason I absolutely had to include Oud Saffron in this review. The combination with agarwood fits perfectly for me, since both raw materials sometimes have a similar scent character. These dark, deep, medicinal nuances that are as mysterious as they are evocative.
The fragrance notes feature an ingredient that we've been encountering more frequently lately. No, not the cherry, but the raspberry, which Jérôme Lesquendieu combines with elemi resin, black pepper, bergamot, nagarmotha, leather, nutmeg, saffron, amber, musk, caramel and agarwood (oud) .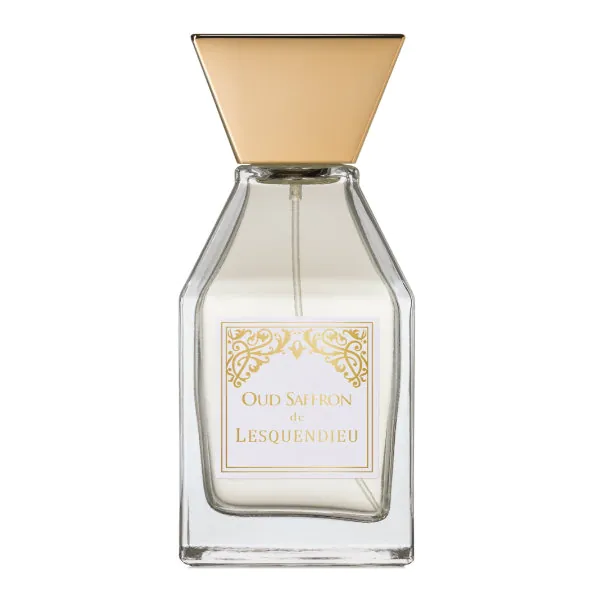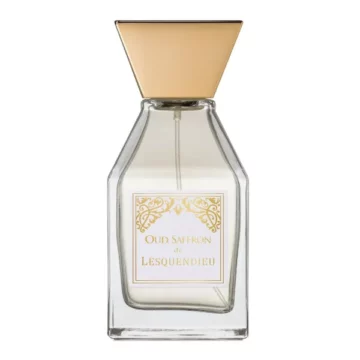 Greenish, peppery and with the typical smoky-spicy, medicinal-leathery notes of agarwood and saffron, Oud Saffron opens. Very dry, dark, cool and – despite the presence that is definitely present – the composition seems rather airy, light and transparent. The darkness gradually disappears, gently fruity, still spicy accents soothe the creation. Earthy-woody and subtle-powdery nuances lead the way into the base, where the smoky notes of agarwood pick up speed once again. A distinctive and idiosyncratic fragrance with subtle saffron and oud facets that has a medium presence and good longevity.
Cuir Vetyver – Lesquendieu
Last but not least, I present to you Cuir Vetyver from the house of Lesquendieu. The fragrance is dedicated to the unique notes of leather and vetiver and combines them with black pepper, lemon, bergamot, pink pepper, incense, cypress, labdanum (cistus), nagarmotha, ginger, apple, pineapple, black currant, amber, moss, suede and woods.
A modern and sensual fragrance that combines fine spicy top notes with woody and leathery heart notes. A bold fragrance experience that stands for strength and power and invites you to travel.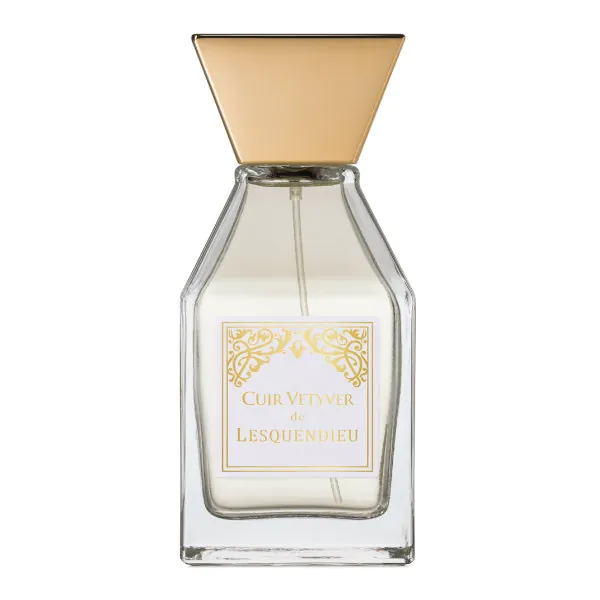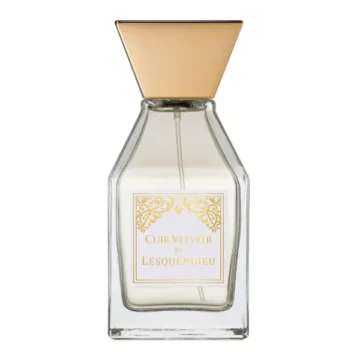 The opening of Cuir Vetyver is cool, fresh and tangy thanks to deliciously sparkling hesperides and dry hot pepper, soon accompanied by cool incense clouds and the citrus-green nuances of cypress. Fruity notes give the fragrance a summery lightness, very gradually underpinned by earthy-woody and powdery-wild-leathery hints. Labdanum provides a hint of resinous sweetness that shimmers in the background as this delicate, lucid creation gradually fades. Airy-light mix of earthy-cool, powdery-woody and fruity-citrus notes, elegant, modern. An all-rounder and freshness boost! Super!