The Lesquendieu fragrance house has enriched the range of Aus Liebe zum Duft for a few weeks now, and when the opportunity arose to conduct an interview with Jérôme Lesquendieu, the grandson of the brand's founder, I naturally didn't hesitate for long and jumped at the chance. We learn first-hand about the extraordinary history behind the fragrance house, what is special about the creations and what distinguishes the brand's two collections. Therefore, not much more remains for me to say than …
Welcome to the Duft-Tagebuch: Jérôme Lesquendieu! 😊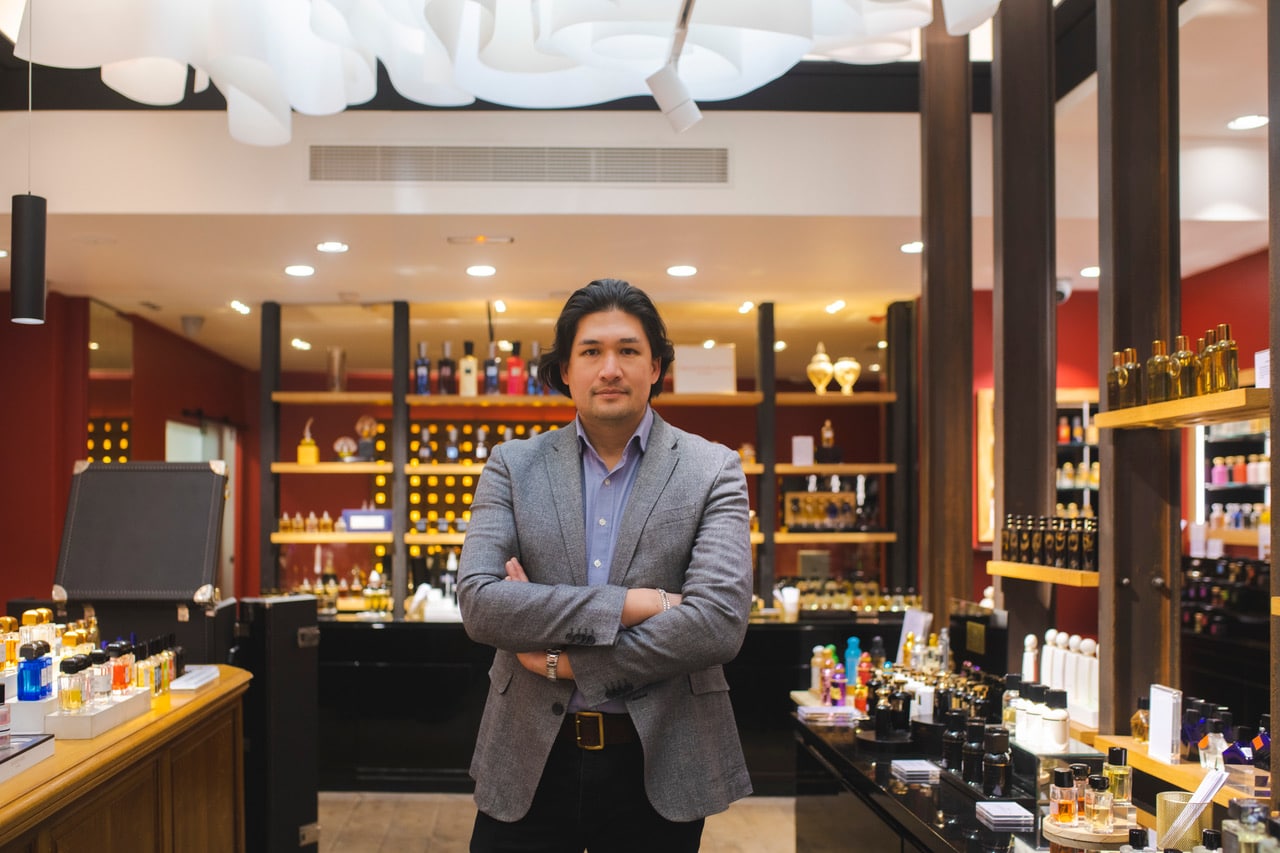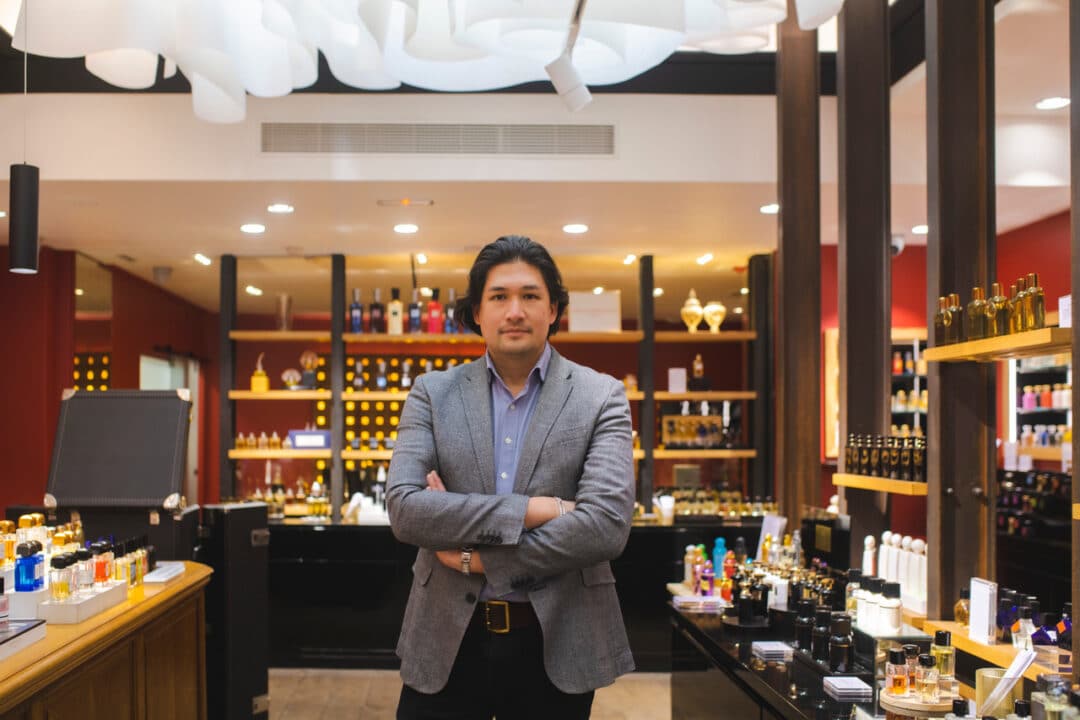 Dear Jérôme, the Lesquendieu fragrance house has a long history. Can you tell us about it?
Lesquendieu's history is tightly linked to one man's passion. Joseph Lesquendieu, my grandfather, pursued his dream of crafting the finest fragrances out of nature's wonders. As a fresh graduate from one of France's most prestigious schools, this young pharmacist settled in Paris and created what would be the corner stone of our "Maison", his first fragrance: "Lesquendieu Le Parfum". Little did he know that he would soon be opening his own boutique in downtown New York! By 1960, Lesquendieu was present across over 20 countries. One of my challenges when I relaunched the company was to keep the know-how while infusing my own ideas. Tradition intertwined with modernity, that is Lesquendieu today.
Did you yourself come to perfumery through your grandfather's fragrances and become a perfumer, or how did that happen? Can you tell us a little about your career?
I was raised and immerged in perfumery during my childhood, visiting factories and labs with my father. My studies and passion for finance have led me to a career in private banking, which, after a decade, I decided to quit in order to make a dream come true: to write a new chapter of Lesquendieu.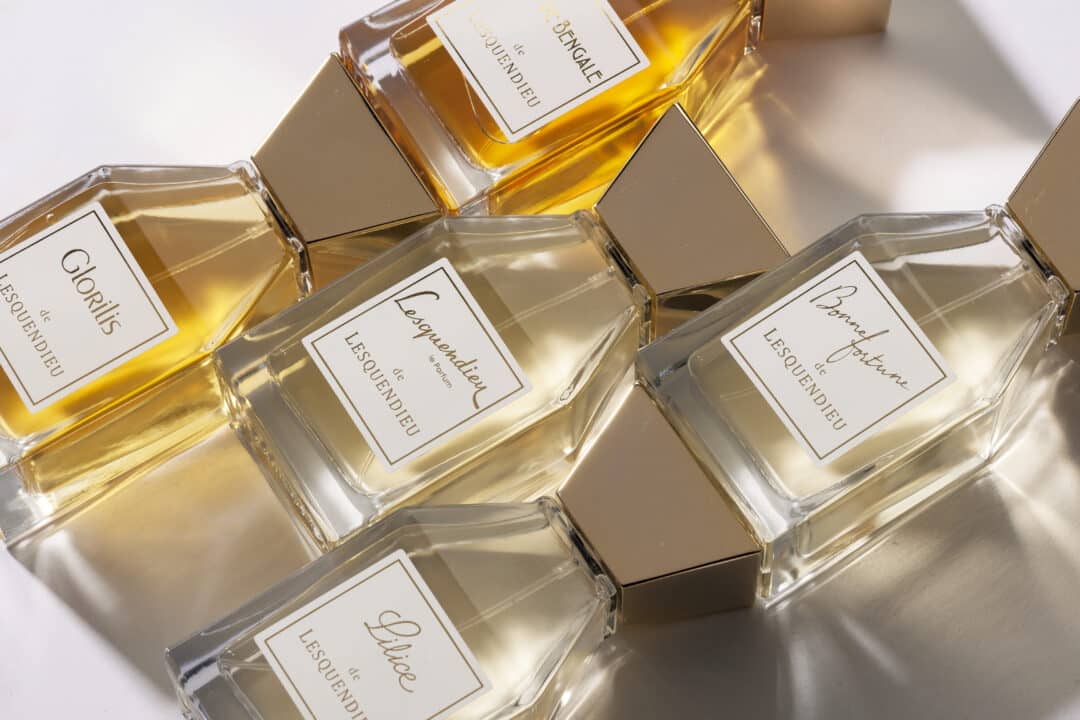 How did you come to find your grandfather's old writings and recipes? Were you immediately aware of the treasure you had discovered?
I knew from various stories and encounters about my grandfather's talent, but I owe the actual discovery of the extent of his talent to my father and to a 19th century table clock. My grandfather had stored away this family clock along with his formula book in the library room of our Villa in the South of France. While searching, one of the formula books actually fell! Serendipity in all its splendour!
What makes Lesquendieu fragrances so special in your eyes?
As a century old, family held, fully independent fragrance house, we can afford to create solely based on our true emotions, without any external pressure whatsoever. We do have a very strict vision of luxury, and we do not take any shortcuts to offer our clientele an exceptional creation. We mature our juices for 4 weeks in order to obtain full-bodied fragrances that are long-lasting. We select the finest natural raw materials along with 24K pure gold to finish the cap, box and labels. All those elements for an integral part of the Lesquendieu quality charter.
The Lesquendieu portfolio is divided into two lines: the Historical Collection and the Oriental Collection. Can you tell us about both lines?
The Historical collection comprises five of the most emblematic fragrances created by Joseph Lesquendieu, from 1903 to 1953. They are markers of time, of the history of the house of course, but also of the history of all of us. It is not uncommon to hear our customers or collaborators having had a memory with Lesquendieu, either personal or family. The Oriental Collection, on the other hand, was created under my artistic direction, based on a desire to work with ingredients unfamiliar to classical French perfumery, such as Saffron, Orris and Oud.
What criteria did you use to select the fragrances of the Historical Collection?
The five Historical fragrances have several aspects in common: the story of their creation is epic, each is distinctive of an olfactive family, and each ended up being a bestseller at its own time.
In your eyes, what are the most important features of the Oriental Collection? What makes the fragrances unique?
The Oriental Collection is a fine balance between choice of ingredients and methodology. The key here is to work with unexpected ingredients while applying the methodology of a classically trained French perfumer.
When you create new fragrances, do you already have a specific scent or theme in mind to focus on?
Our creation process is based on freedom, which acts as a canvas. This is the sine qua non condition to our creative process and has been such since our foundation. Freedom of mind, from any constraint, – whether it be timing, financial etc… – is what enables emotions to flow in and spark the creative process. We then naturally lean towards certain ingredients and work out the structure of the fragrance. Only after comes the sometimes lengthy quest of equilibrium, until we obtain the exact translation of the emotion into a scent.
Do you have a fragrance in your collection that was the most challenging to develop? Is there a fragrance that is particularly close to your heart?
Undoubtedly, our new fragrance Davana will remain in my heart and in my mind as one of the most emotional creations. Choosing Davana as a main ingredient was somewhat obvious for I have been eager to include this highly revered herb in our creations for many years. What really did catch me off guard was its ever changing character and its mesmerizing ability to reveal itself under a different light with every single formula alteration.
Which raw material or fragrance inspires you the most at the moment?
Well, Davana for the reasons mentioned above, I am still under its spell! Orris, the rhizome of Iris, is also absolutely fascinating in my eyes. Such powerful yet delicate ingredient, while being also quite difficult to work with. We are very proud of Orris Amber!
When you think of your childhood, is there a particular scent that comes to mind?
Yes, there is! Floral waters such as Eau de Rose, Eau de Muguet, Eau de Jasmin, to only mention a few, which were spread all over our summer house. My grandfather actually used to make those purely out of pleasure, for his own use and to offer to close friends.
What can we expect from Lesquendieu in the future?
Lesquendieu is developing rapidly, but we want to bear in mind the values of the house. Our focus: tradition at the service of modernity. We will launch by April 2024 a new collection of candles, with high perfumery quality standards , along with ceramics to extend the universe of our perfumes in the house. Last but not least, we are still working on our new fragrance collection, which will arrive in the second quarter of 2024.
Dear Jérôme, thank you very much for taking the time to answer my questions.