Another exciting fragrance house that has recently joined Aus Liebe zum Duft is De Gabor. The founder of the brand is Gabriel Gabor, originally from Hungary. In today's interview, he tells us about his journey into the world of fragrance, how he came to perfumery, and what sets his creations apart. Enjoy reading!
Welcome to the Duft-Tagebuch: Gabriel Gabor! 😊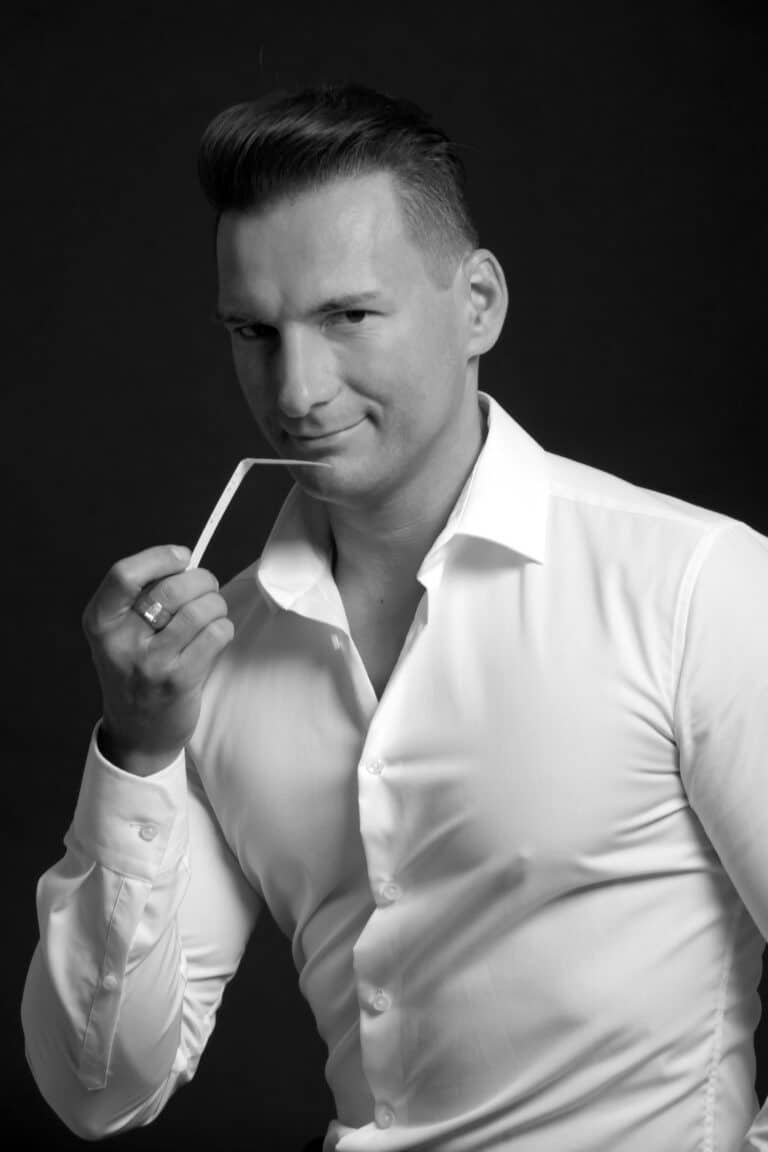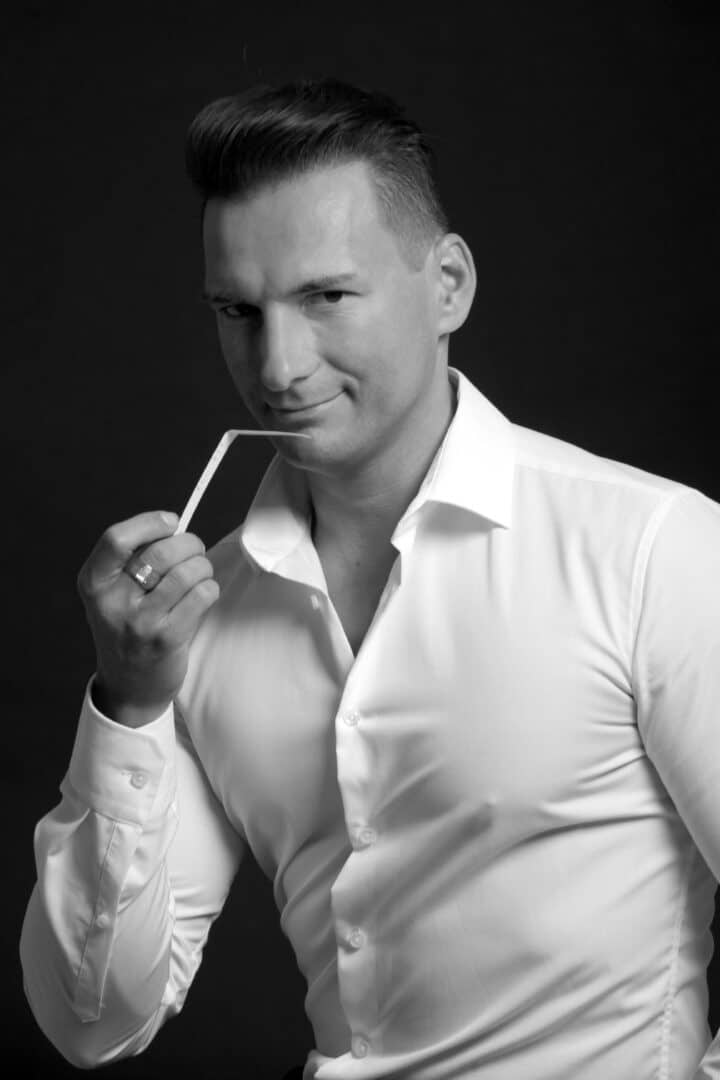 Dear Gabriel, can you tell us a little about your brand De Gabor? How did it all begin?
Dear Julia, first of all thank you very much for your nice questions. The status of registered perfumer started in 2017 at the Chamber of Trades and Crafts in Paris. Followed by the encouragement by the success of my perfume Darling, which in 2016 was voted among the best 10 perfumes at the World Perfumery Congress, a competition of professional perfumers. Even the official frame of my craftsmanship started in 2017 in France. For many years I created perfumes only for other brands and for designers, with non-disclosure agreement. Only in 2019 my personalized perfume bottles arrived in am elegant, champagne coloured satin box, so officially my perfumes under my name have been available from that year. In Germany, De Gabor perfumes have been available since 2020 first in the Die kleine Theatiner Parfümerie in Munich.
Can you also tell us a little bit about yourself? How did you fulfill your dream of becoming a perfumer?
Each perfume starts with a dream and it is the same with this passionate profession. My career also began with repetitive dreams. Originally, I do not come from a family of fashion designers, nor from one of traditional perfumers. In this case, the chance of becoming a perfumer is quite rare and unpredictable. In France, there are two major perfumery institutes that offer professional training as perfumers. One of them is the ISIPCA in Versailles, where you can train in perfumery and marketing.

The other institution is the Grasse Institute of Perfumery in southern France. Here, twelve selected students are offered the opportunity to complete training in perfumery and development in the laboratory, plus an internship with a renowned perfume company. After many years of developing myself and my skills, I was selected by the Institute of Perfumery to follow the Christian Dior perfumer promotion. After further years of smelling practice and laboratory work as an assistant perfumer, junior perfumer and perfumer, I have been working as an independent perfumer since 2020 – also in a consulting capacity on various projects in fine perfumery.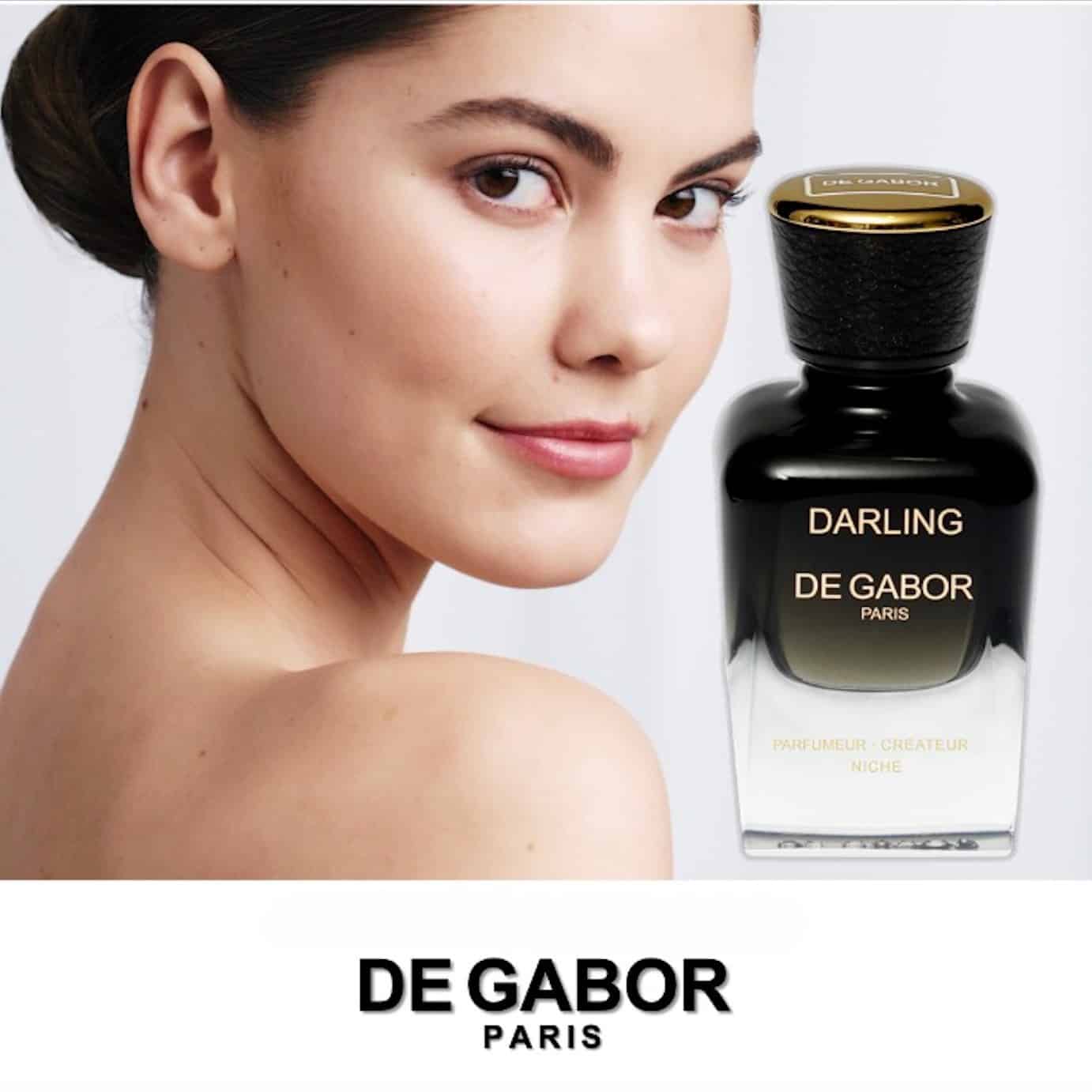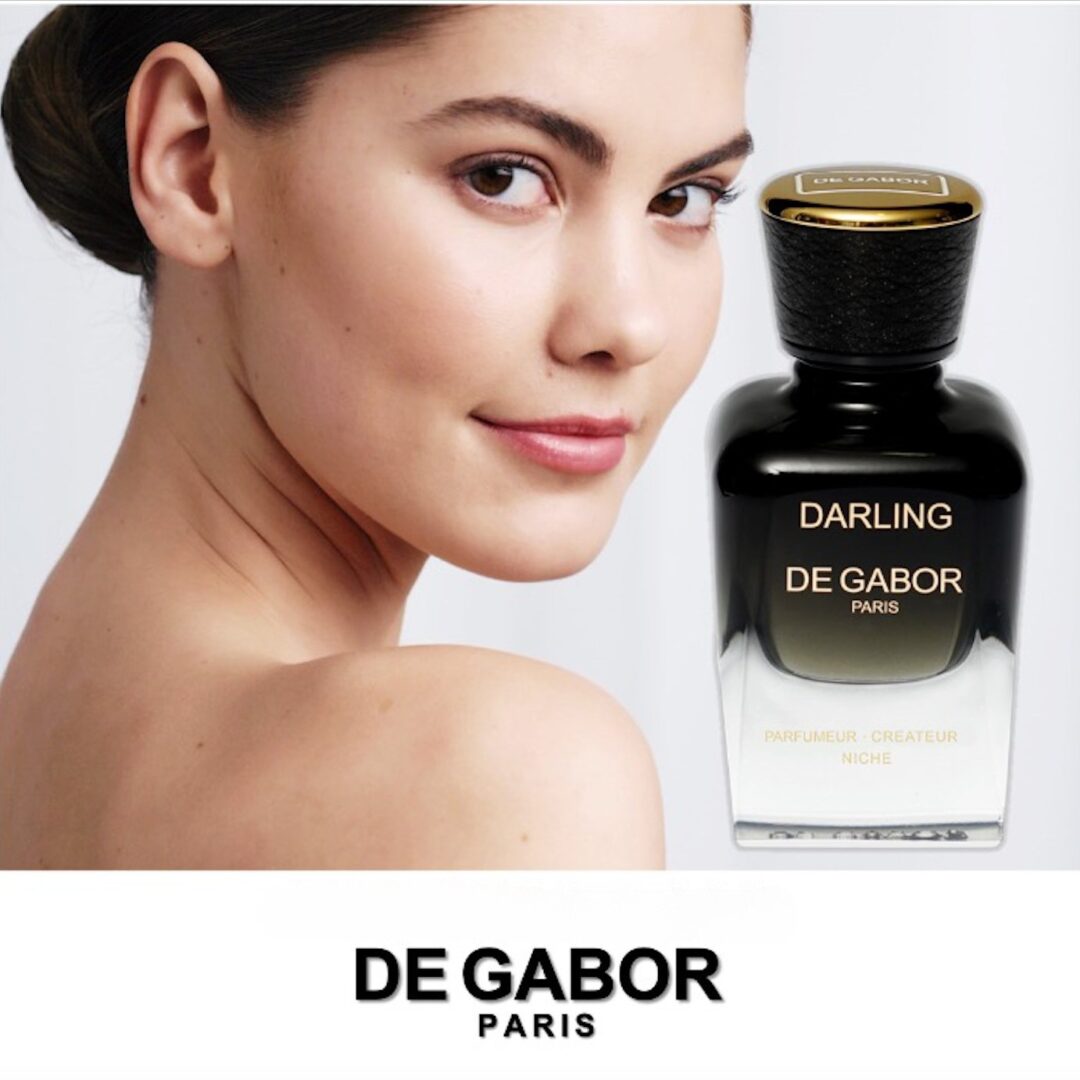 But you originally grew up in Hungary?
Right. When I was very small, I simply smashed some leaves and yellow flowers in the garden of my kindergarten in Hungary and rubbed them on the hands of my mates to make them smell special. During my school years, smelling clothes, pencils, books, and crayons every day was considered as a weird attitude, and my parents were instructed by the school not to let me smell things. This restriction disappeared, of course, when I began my university studies, and every Friday I visited perfumeries to smell as many perfumes as possible. During this time I discovered the iconic fragrances of Givenchy, Chanel, Joop, Fendi and Calvin Klein.

When I talked about my ambitions and my passion back then, all I got to hear from those around me was that my intentions were just as dreamy as the idea of becoming an astronaut. I was told over and over again to forget about the idea of becoming a perfumer, that I could just collect raw materials for fragrances as a hobby. I should get back to work, school, learning, like everyone around me was doing, and not "to fly away".
What makes de Gabor fragrances special in your eyes?
De Gabor perfumes are characterized by four main features: First, they come directly from a perfumer. This is a clear difference to other niche fragrances, where this is only the case for a maximum of 10%. My fragrances are developed without any prediction of a marketing agency or other conventional influence. I have complete creative freedom. During the creation of a perfume, each raw material is selected by me individually. Instead of following the style of other fragrances, De Gabor's perfumes represent the unique inner source of creativity.

Secondly, I use as many natural fragrances as possible in the development process – in compliance with international reglementations. I also use new types of ingredients for perfumes obtained by novel extraction methods, as well as innovative and unusual raw materials of the past three years that have characteristic notes. Third, I use some secrets of French fragrance creation, classic French ingredients. And fourth, I combine seven important and secret methods in fragrance creation to create appealing, intriguing and long-lasting perfumes.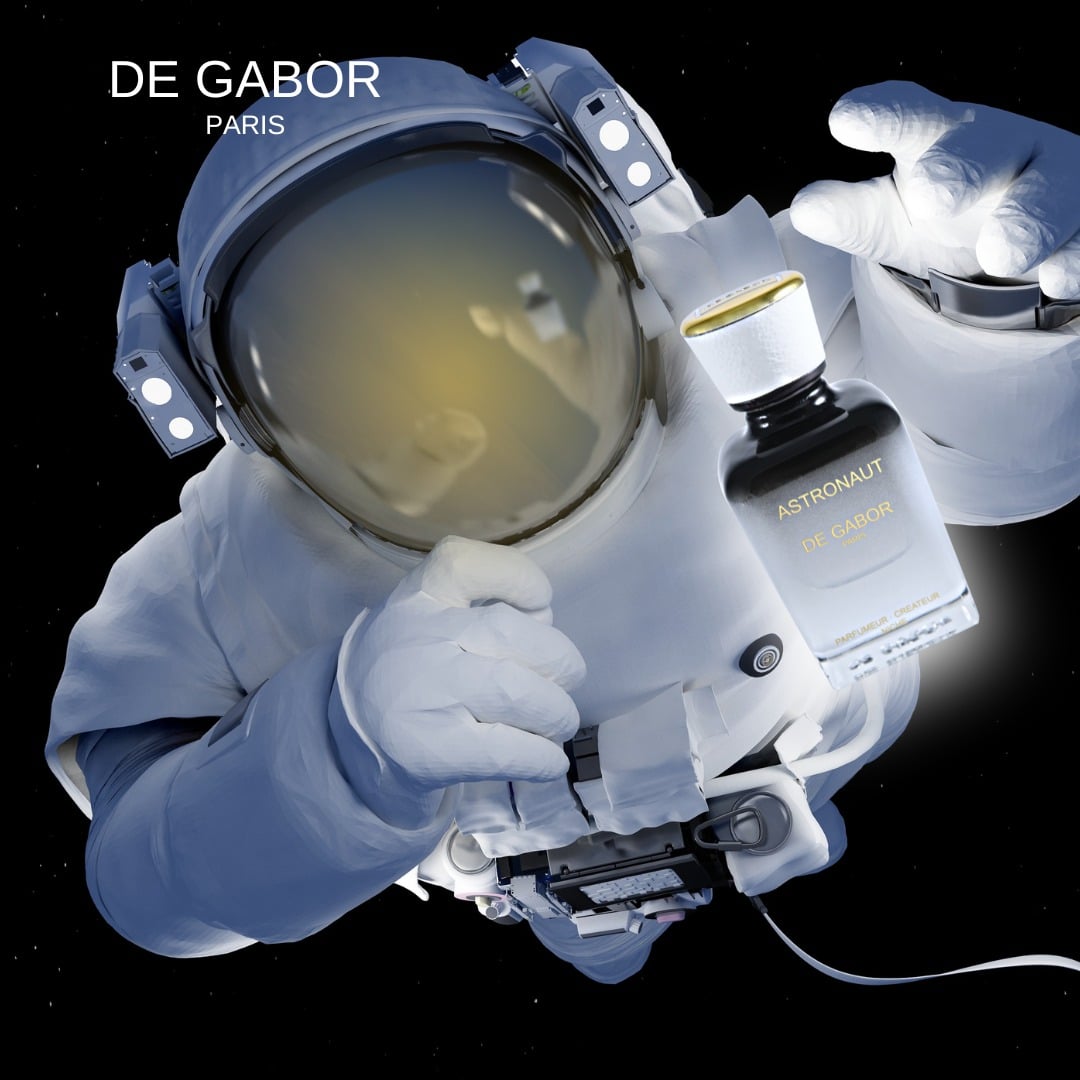 What raw materials do you use?
The best raw materials from the best production facilities. To tell you the truth, I don't believe in the fully French raw material concept. In France, we have many beautiful, locally produced fragrance raw materials such as rose, jasmine, violet leaves, mimosa, vanilla from the French island of Reunion … but in professional perfume laboratories we use more than 1500 fragrance raw materials. Sandalwood, vetiver, Siam benzoin resin, Mexican lime, Calabrian bergamot, etc., and of course they come from other countries.
What makes a perfect fragrance composition for you?
The harmony and personality of the luxury perfume and the olfactory message of the fragrance as a work of art are the essentials, not the dominance of the accentuated raw materials. When the art of luxury olfactive creation manifests itself.

A good perfume emphasizes the image, lifestyle and makes us connect with the feelings of the present, on our skin we live together. A great perfume is like a great painting, many colours can vibrate, but the harmony of shapes and facets let us discover the whole story and the hidden message. Instead of focusing on the colours or patterns of a painting, or trying to identify the raw materials of a perfume as an olfactory painting, let's just surrender to the magic of art and feel the precious moment.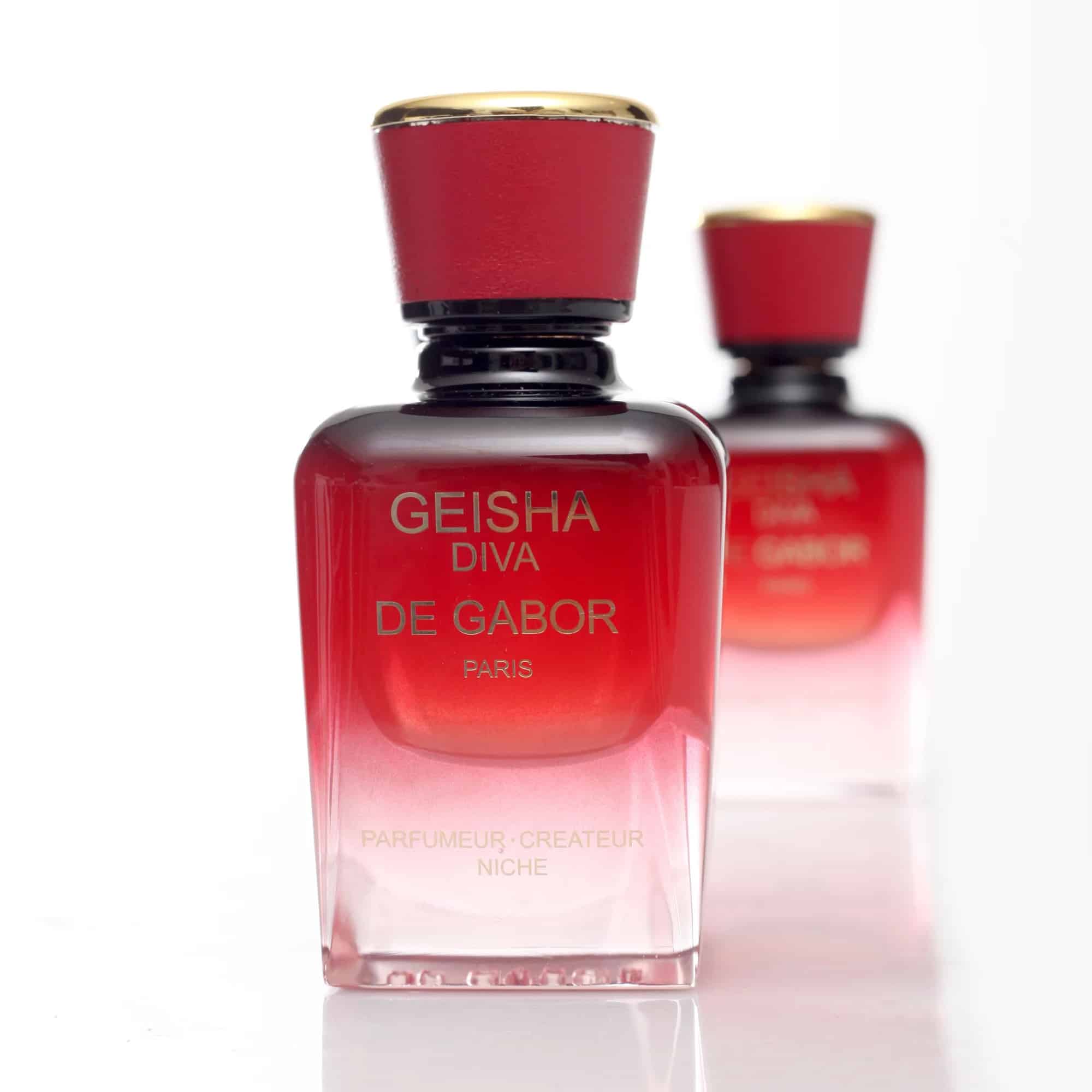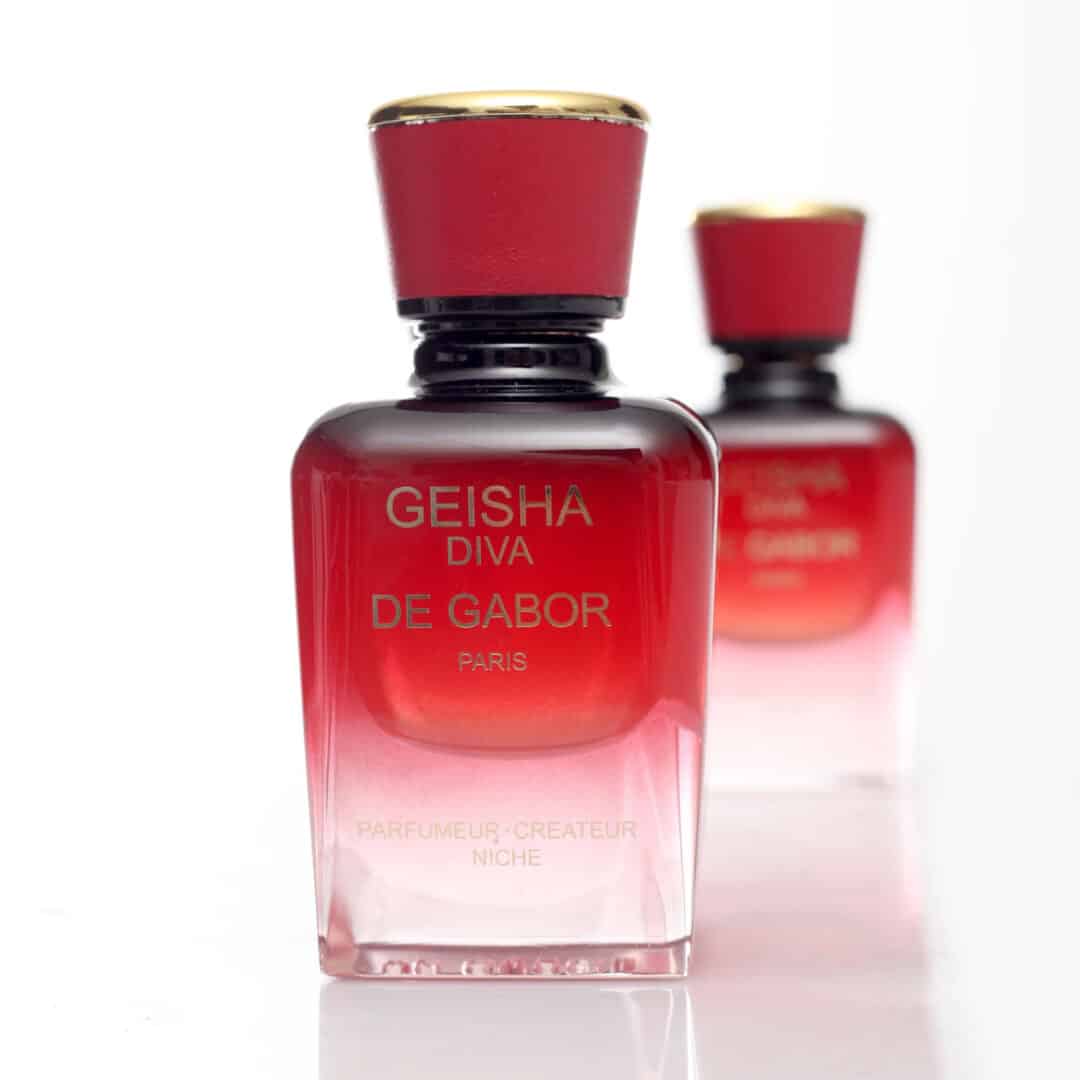 Can you tell us three key words about each of your creations?
Phew, it's not that easy. This is because each raw material has its own story of why it was included in the creation, and a niche perfume contains 80 to 160 fragrance raw materials.

Darling: Love of Gourmandise with Sandalwood
Darling Rouge: Rose, Romance, Moulin Rouge
Genders: painting with colours and pheromones
Geisha Diva: erotic elegant night flowers
Leather Forever: Full leather passion
Leather Forever – Royal Arabian Edition: Dubai, Fashion, Leather
Stardust Musk: bittersweet symphony
Astronaut: astonishing cool vibes
When you create new fragrances, do you already have a specific scent or theme in mind to focus on?
Like in art, the idea usually just appears in my mind and I feel the mood and ambiance of the perfume. Then I work many months to share this emotion, the character of the perfume by well selected fragrance raw materials. Each perfume has its own creation secret, there is not just one way of elaboration even the elaboration path depends on creativity.
Where do you get your inspiration from?
From inner inspiration. There must be a higher dimension from which the source pours the golden ideas to me. Paintings, a nice walk in a forest, meditation gave a path for the inspirations to come in my mind.
The first main accord idea starts unconsciously. Suddenly in the middle of the night or even during the flight I start to feel a new perfume in my mind which is just an idea. Like in case of the lovely accords on piano grow up and become a symphony by the music composers. It's like poetry. It begins with a few words and ends in a poem that plays a song on the harp of our heart. Then this first melody becomes more complex and is bottled a few months, years later. I am not sure that I have enough time to represent all my own perfume ideas in perfume bottles one day.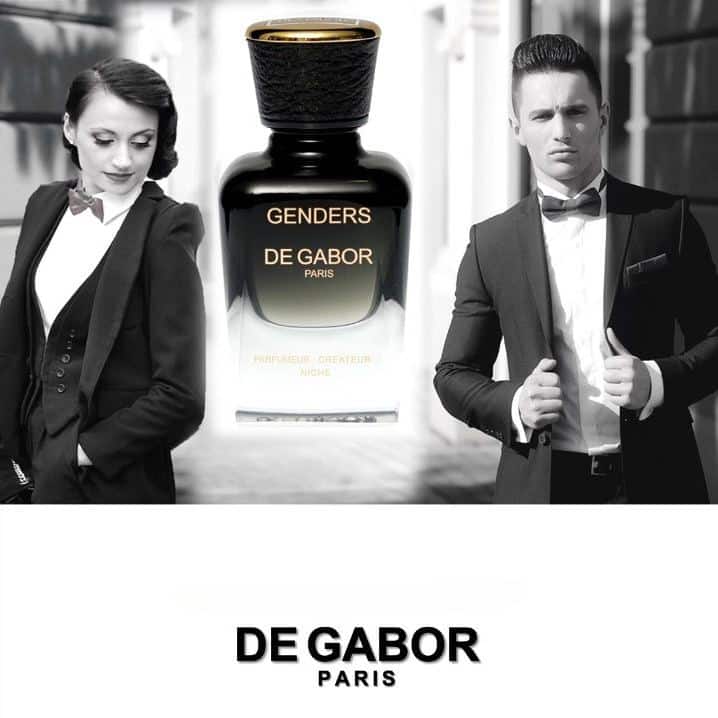 Do you have a fragrance in your collection that was the most challenging for you to develop?
The most challenging fragrance for developing was the Genders as it was the creation with respect of IFRA conform regulations while many natural ingredients have a limit to use. It is a very complex perfume with multiple facets in a harmonized way. The inspiration came from the ambience while admiring the colourful paintings of Chagall.
Do you have a favourite raw material?
My favorite raw materials are: mystical amyris, sensual sandalwood and Tuscan orris.
When you think of your childhood, is there a particular scent that comes to mind?
Yes. From my childhood, from the age of 6 to 12, Kouros by Yves Saint Laurent, Trésor by Lancôme and Fahrenheit by Dior are the emblematic perfumes that mark me for life.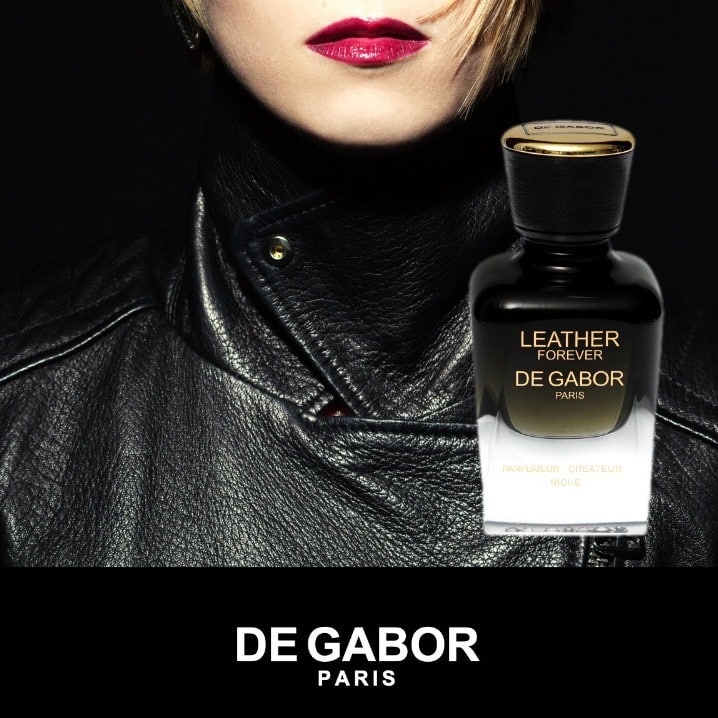 What can we expect from De Gabor in the future?
In the future De Gabor Paris brand will establish a foundation for perfume enthusiasts to support them professionally to become qualified perfumer even if they are not from a traditional perfumer family. The creation of perfumes will focus on the use of new and natural raw materials. De Gabor brand is brave enough to use completely new raw materials for our 21st century, respecting the fact that the artistic beauty and material quality of the perfume is the most important thing.
Dear Gabriel, thank you very much for taking the time to answer my questions.