A little more than half a year after my last article on Patchouli MagnetiK (to be read here) today follows my review of the latest creation by Maison Crivelli: Ambre Chromatique is the latest work of the French fragrance house around the charismatic founder Thibaud Crivelli, which, as before, was created in collaboration with the well-known perfumer Quentin Bisch.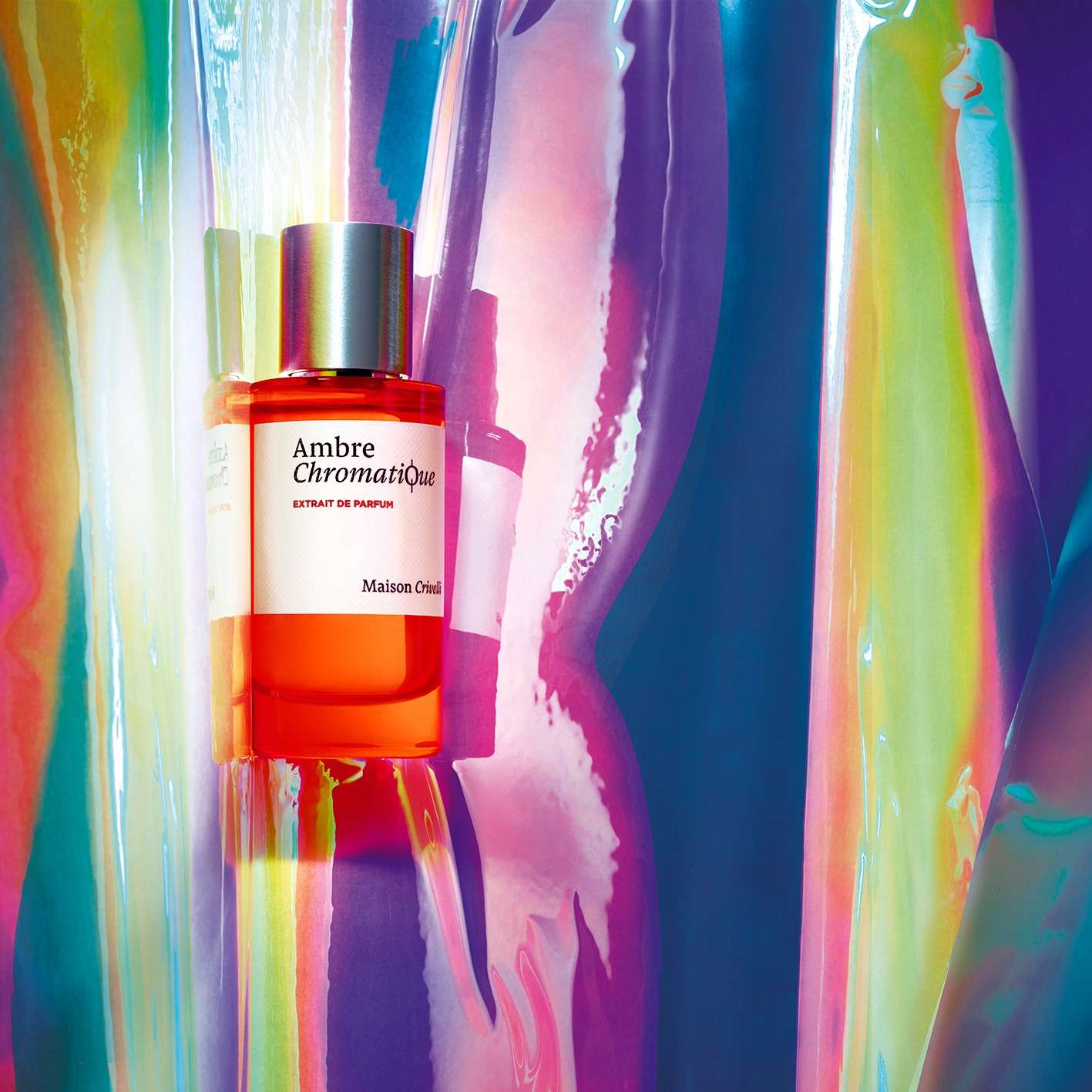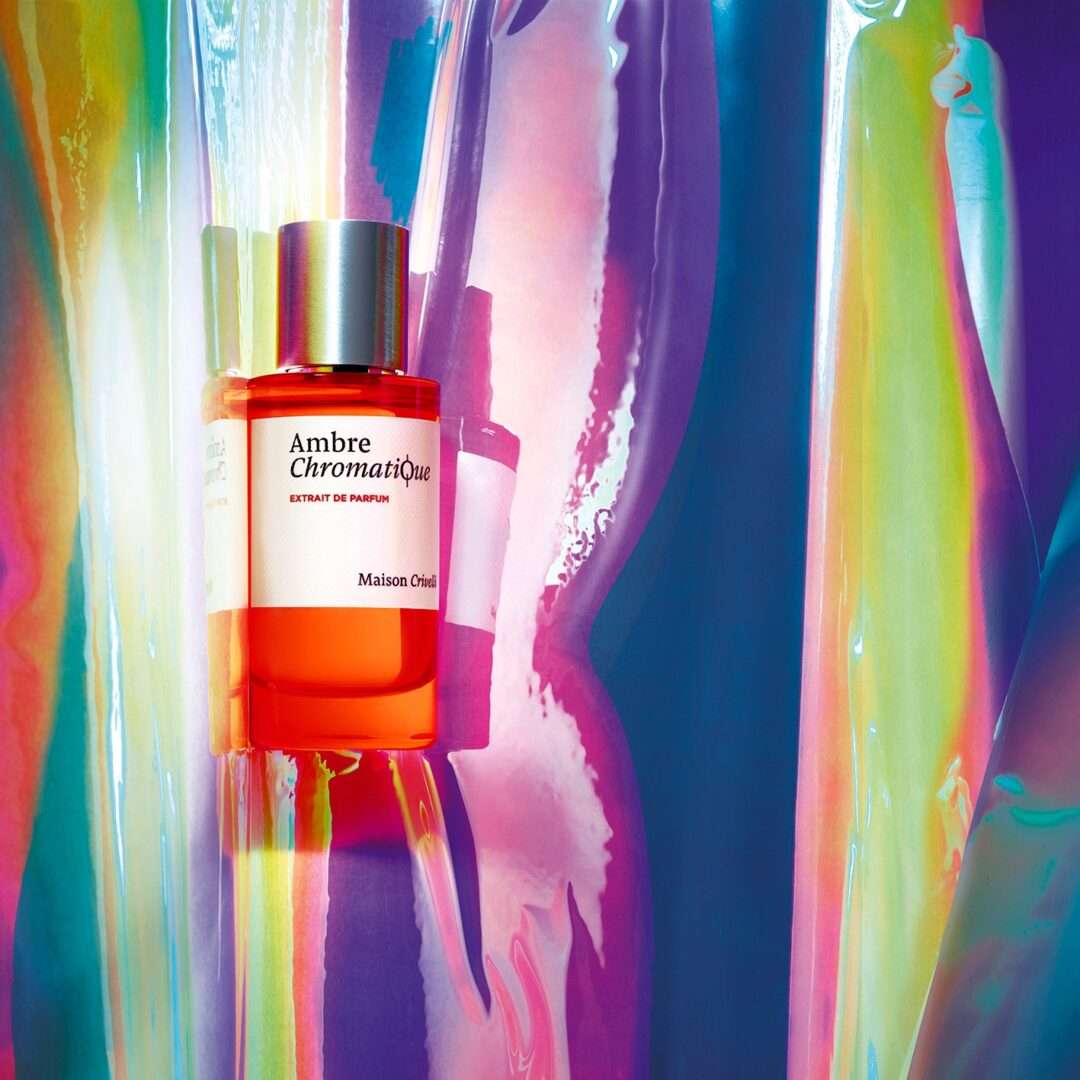 Before we dive into the review of the fragrance, I would like to recommend my exciting interview with Thibaud Crivelli, which I had the pleasure of conducting in spring and published here in the Duft-Tagebuch:
Of course, you can also find articles on all other creations of the brand, which I will gladly link to you here. If you want to use the coming weekend for browsing and/or for new olfactory inspirations, you can click through our blog archive and discover many interesting and fascinating new brands and fragrance compositions. 🙂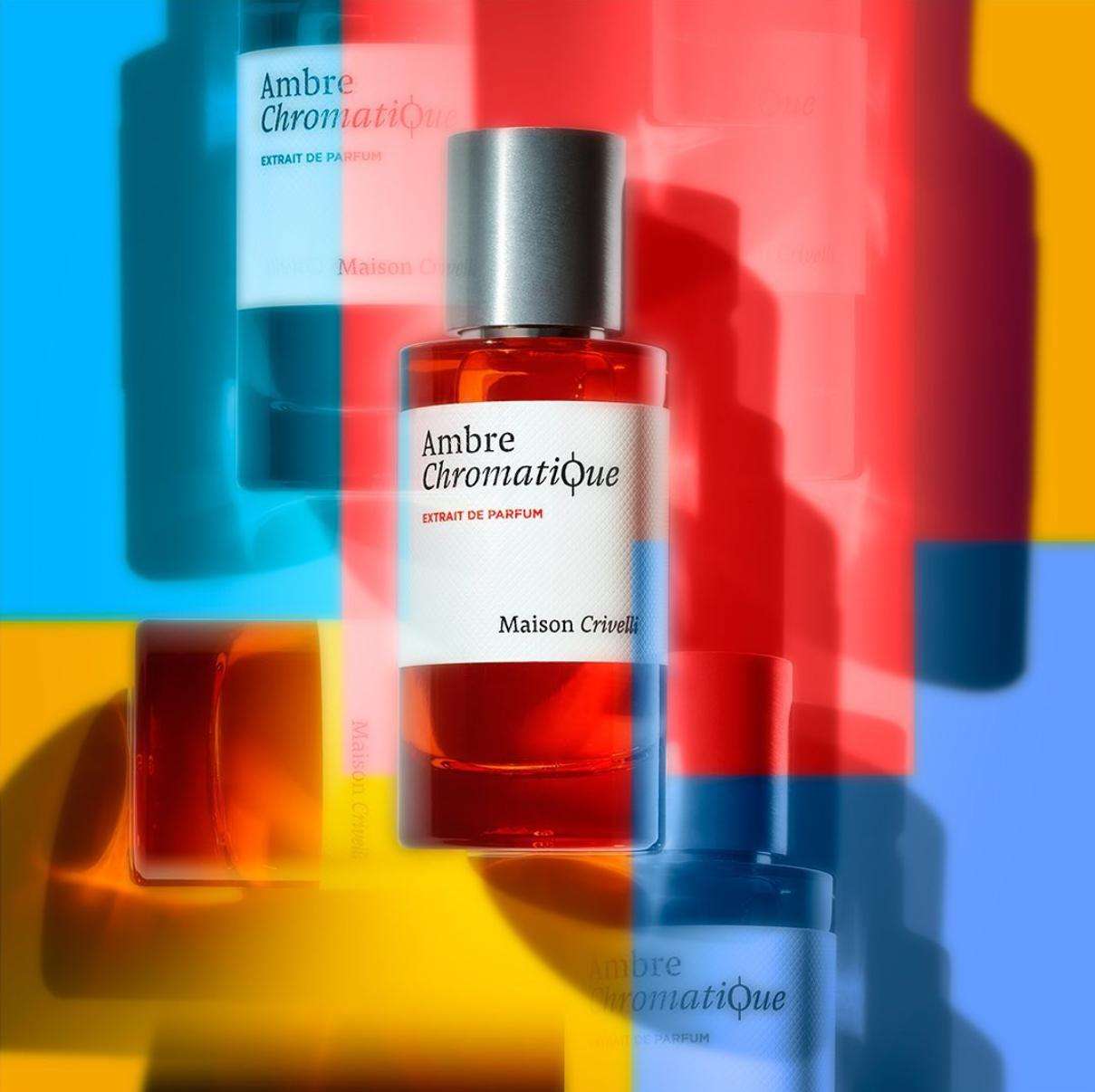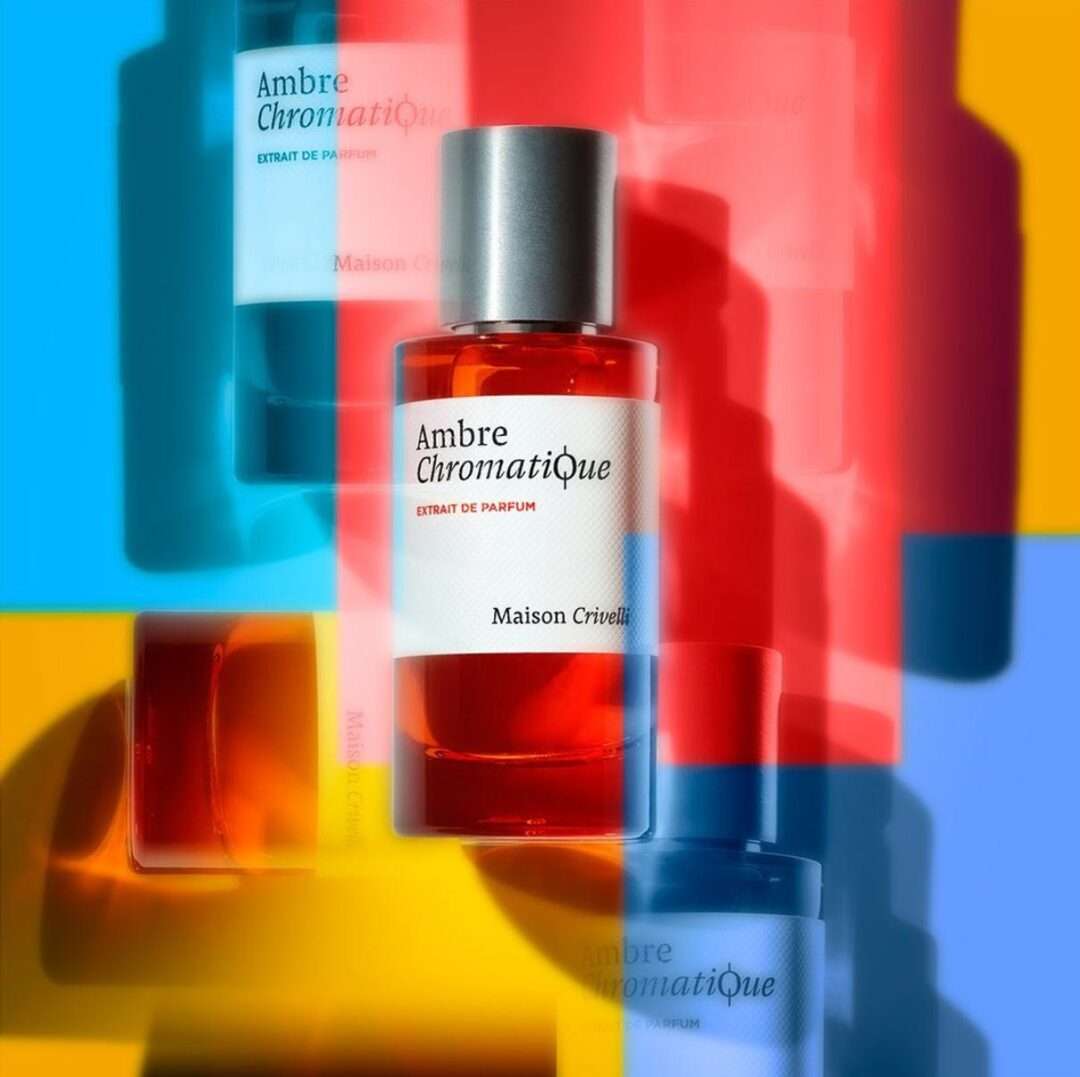 Ambre Chromatique – olfactory Colorama
Incense, pink pepper, davana, osmanthus, benzoin resin, bourbon vanilla and woods are the fragrant ingredients of this surely enchanting creation by the house of Maison Crivelli, which hopefully – no rather: surely – bears that beautiful signature of the previous compositions. This inimitable lightness and transparency, which was accompanied by an enchanting radiance, almost as if the fragrances glow from within. This is exactly what I hope to find in Ambre Chromatique and this hope is not unjustified, since the perfumer Quentin Bisch was at work, whose creations I usually like very much.
The press text for Ambre Chromatique tells of a journey through a jungle and since Thibaud Crivelli likes to process his own experiences in his fragrances, I'll just assume that this jungle trip also took place that way. The impressions, the colors, sounds and smells must have been overwhelming if they inspired him to create a fragrance composition. We remember what gave Thibaud Crivelli the idea for Patchouli MagnetiK: a motorcycle ride through a patchouli plantation during a thunderstorm. An impressive experience and as such I also rate the excursion into the vastness of the jungle cited for Ambre Chromatique.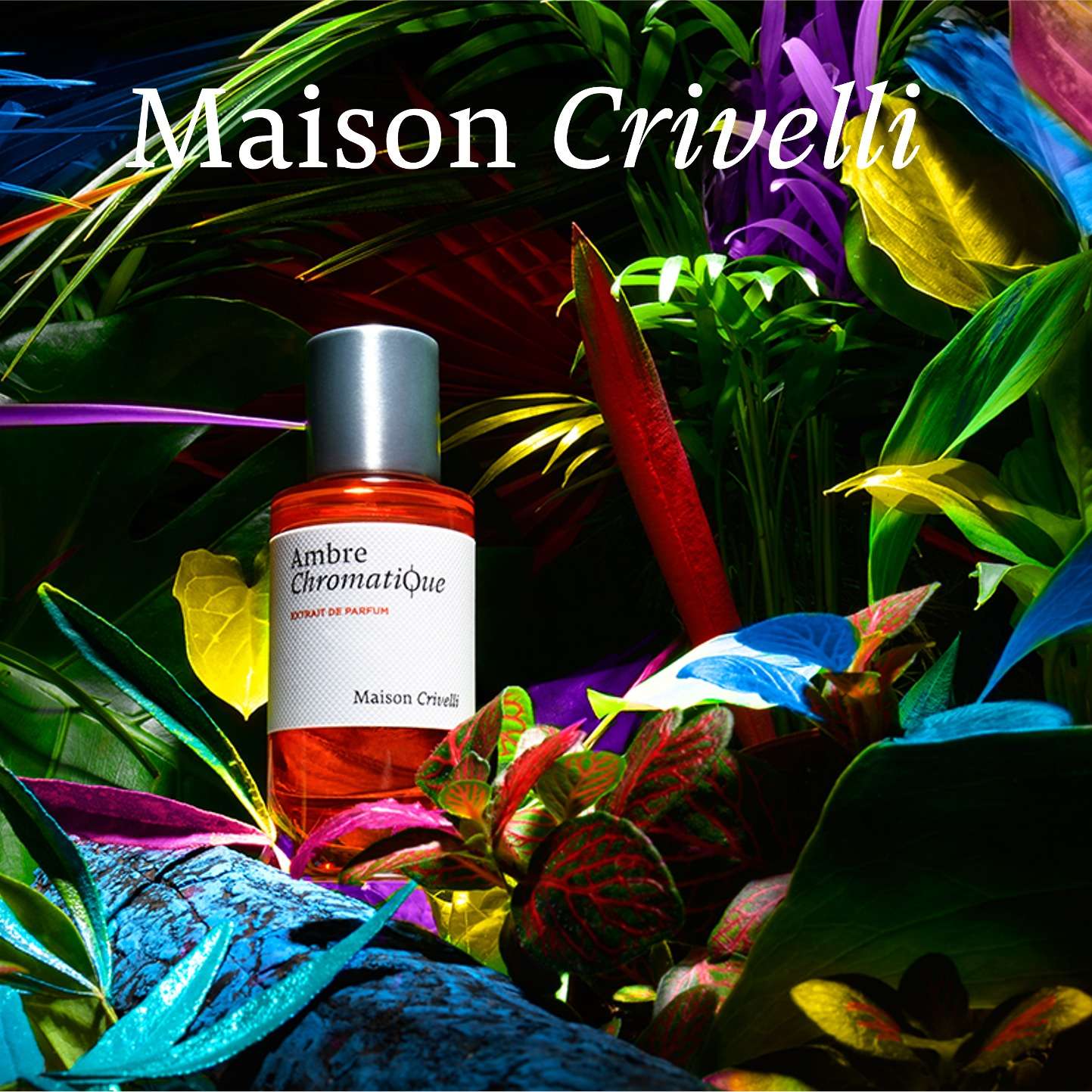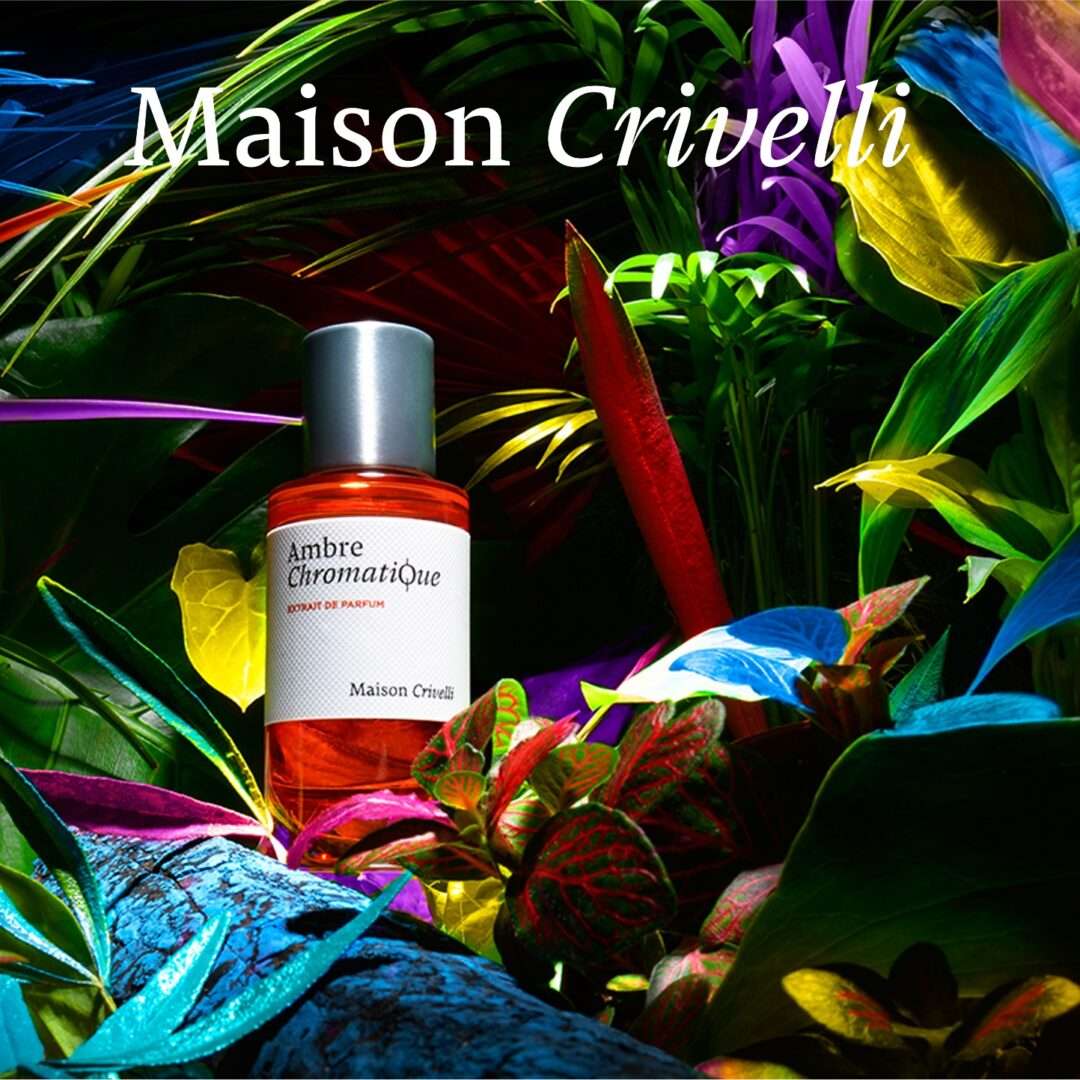 A hike through a colorful jungle in search of benzo resin. Rainbow jungle, a spicy walk, vanilla vines, cut multicolored bark: a golden resin. Lace flowers, a davana pigment, sun-like feathers, an akigala leaf. An amber colorama.
Multifaceted colors, colorful liveliness
Ambre Chromatique starts the fragrance with almost citrusy and dry-hot pepper notes. Gentle and powdery incense clouds pass by on the horizon very early in the fragrance's course, very lucid and almost a bit shy. Davana provides boozy fruit nuances that give the extrait de parfum depth and grounding, merging with the velvety peach nuances of osmanthus. Slowly, incredibly soft and creamy notes push their way into the fragrance.
The search for the benzo resin seems to have been successful. Its nuances, almost reminiscent of precious iris, give Ambre Chromatique from Maison Crivelli new and beautiful facets. The airiness of the opening is grounded, but the radiance of the creation remains. Likewise, the fruity-liqueur accents of davana and osmanthus, which enter into an extremely harmonious and finely tuned melange with the benzoin resin, refined by a pinch of vanilla.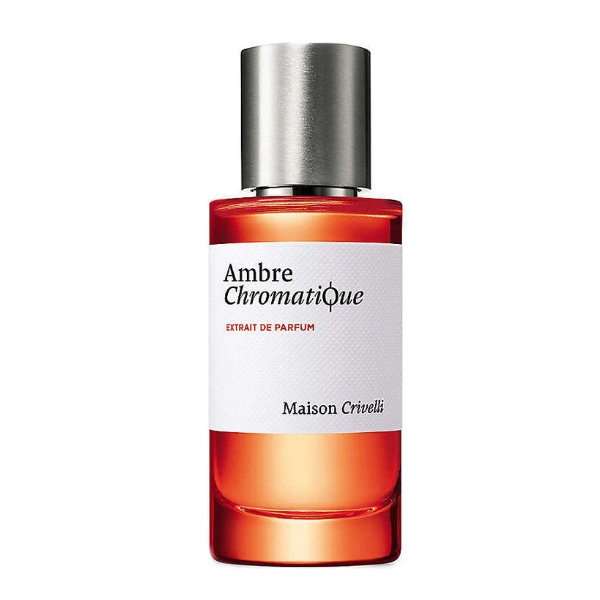 If you liked the fragrances launched by Maison Crivelli so far – like me – you should definitely put Ambre Chromatique on your to-try list. A really great extrait de parfum that starts with a spicy-fresh opening, then becomes fruity and a bit boozy, finally ending in a beautiful benzo creaminess. A restrained and transparent fragrance, yet present and powerful. Modern, elegant and meditative – so beautiful that I hope Thibaud Crivelli will olfactorically realise many, many more impressive experiences with Maison Crivelli. Suitable for everyday life and office use, Ambre Chromatique is an absolute all-rounder that is a perfect fragrance companion in any season, at any age and on any occasion. 🙂