As already announced on Tuesday (read here), I may present you today my interview with Thibaud Crivelli here in the Duft-Tagebuch of Aus Liebe zum Duft. The young founder of the French niche fragrance label Maison Crivelli is a frequent traveler. One who seems to be always on the lookout, for new fragrances, for inspiration, and being inspired by the beauty of the world and the richness of nature. But let's hear from Thibaud himself, who shares his life, work and love of fragrance with us in this interview.
Welcome to the Duft-Tagebuch: Thibaud Crivelli! 🙂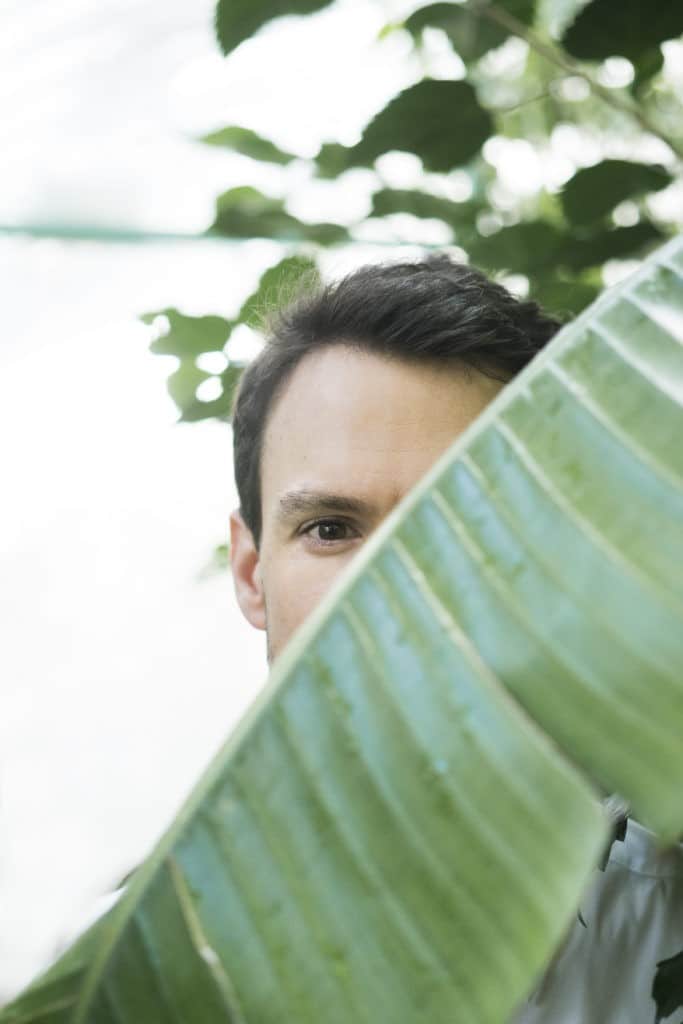 Dear Thibaud, you founded Maison Crivelli in 2018. Can you tell us a little bit about your background? Have fragrances always been a part of your life?
I was born and raised in France. from a family with old Italian origins, and the 3 generations that preceded me have lived in various Foreign countries – Australia, Morocco, Lebanon, Vietnam. Perfume has always been a part of my life, and since a very young age I have said that creating a perfume brand would be a lifetime project. Our family is quite adventurous, and we all have in common a very high level of curiosity. At the age of 22, I decided to move to Asia and stayed there for ten years. It helped me to develop an empirical knowledge of perfume ingredients.
When was the first time you really noticed a perfume or scent? Do you remember that?
From what I remember – and apart from the perfumes worn by my parents – my first contact with perfume came from raw nature. More than scents, it was actually the whole sensorial experience around a perfume discovery which always marked me. As time went on, I developed a strong belief that a perfume is much more than a scent: it is a combination of many sensorial elements – smell, colors, taste, sounds.

Throughout my life, I have encountered a wide variety of ingredients. Our colorful garden in spring was filled with flowers: roses, honeysuckle, geranium, artemisia, peonies and a huge wisteria. There were large trees and many bees, and I also remember smelling the scent of freshly cut grass warmed up by the sun. We would spend Summer on the French Riviera and of course the scent of local aromatic notes and fruit came along – laurel, rosemary, pine trees, citruses … In autumn and winter, we usually spent our week ends walking or horse-riding in the forest. I remember afternoon strolls in colorful, misty and moist forests with the scent of saddle leather, undergrowth or freshly cut trees like pine or oak.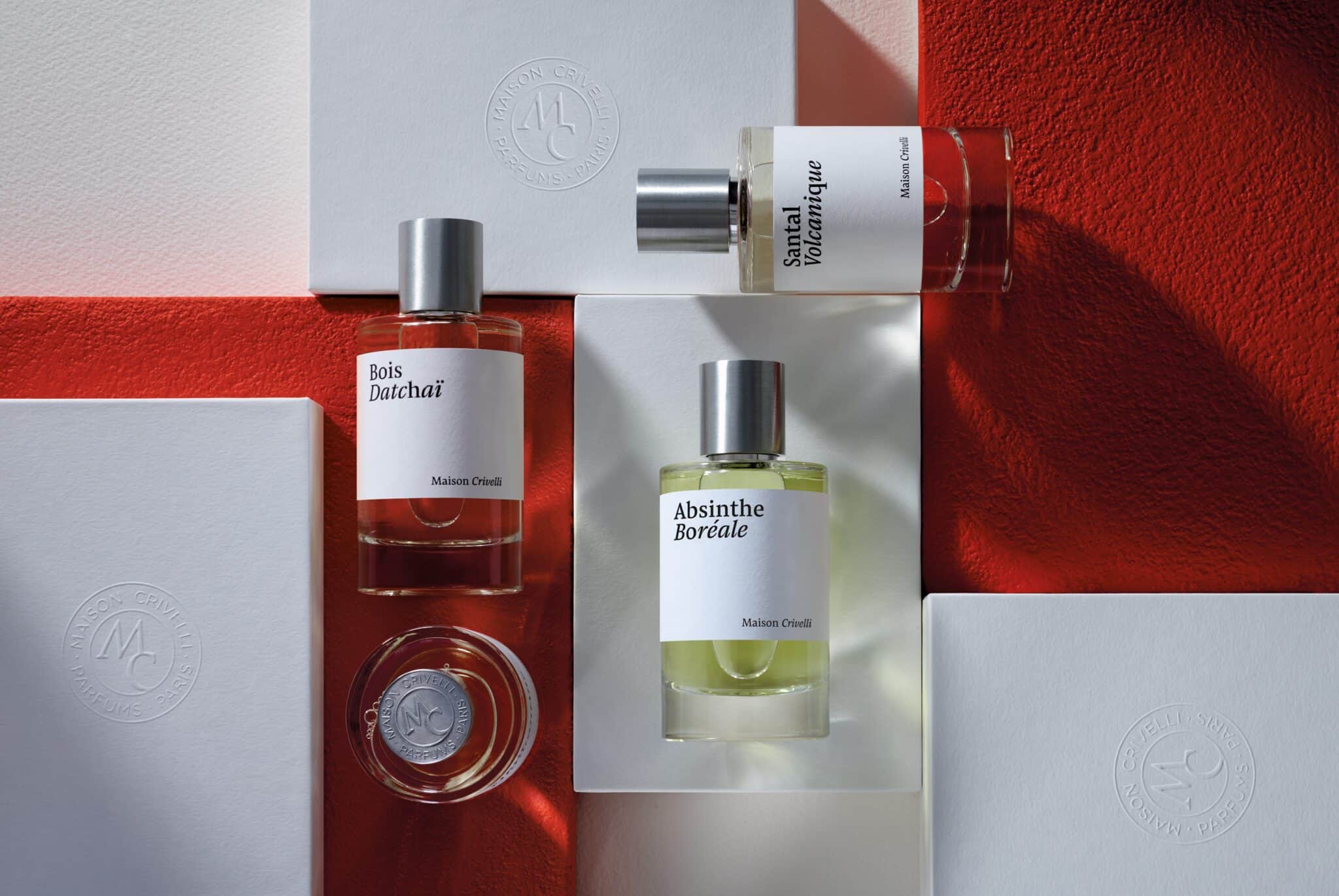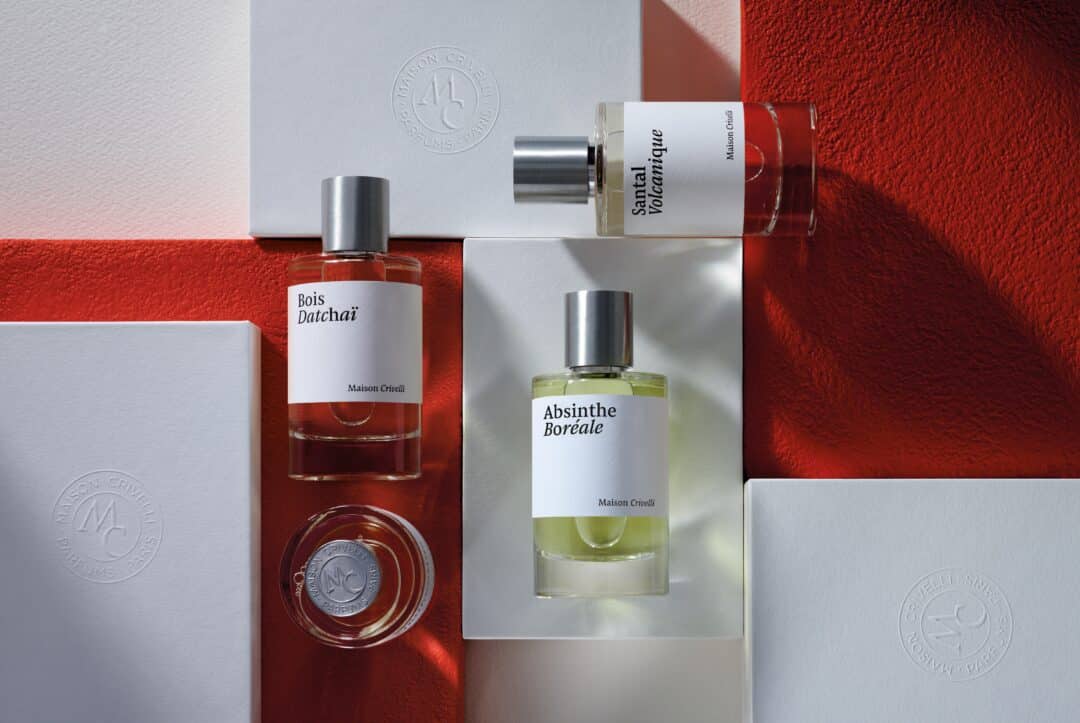 You call yourself an "emotional botanist". What exactly do you mean by that?
I am not a perfumer myself. My knowledge of perfume is not technical, it is more sensorial.

My way to discover perfume ingredients is by exploring, spending time on the field, stirring up all my senses simultaneously and being curious to live surprising moments. I consider perfume to be a multisensorial experience, in which all senses intermingle and influence one another.
What is special about Maison Crivelli for you?
Maison Crivelli is a French haute perfumery house which proposes the most surprising perfumes of the market. For each perfume, I take inspiration from a moment that I have lived, when I encountered with a perfume ingredient in a very surprising way. I brief perfumers by narrating them my story, with the objective to share it through a perfume. The result is that our creations are all surprising, based on unexpected contrasts and sensations, but also very modern.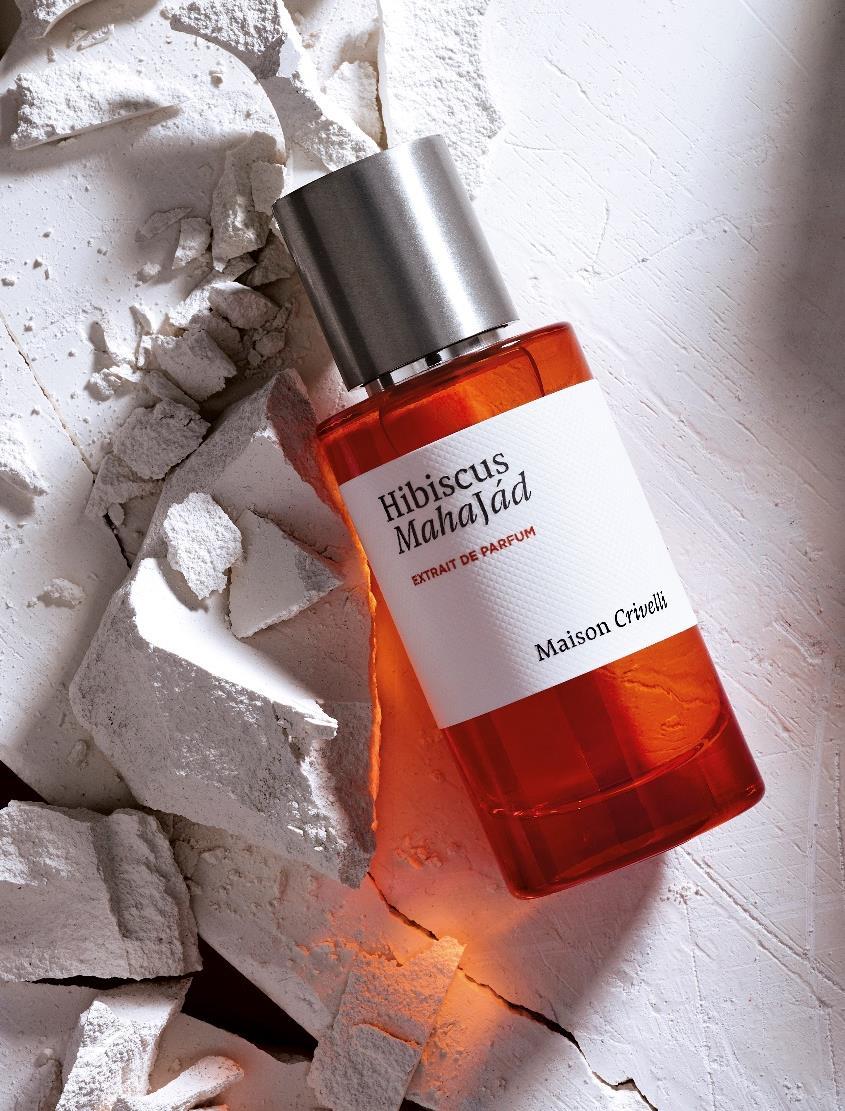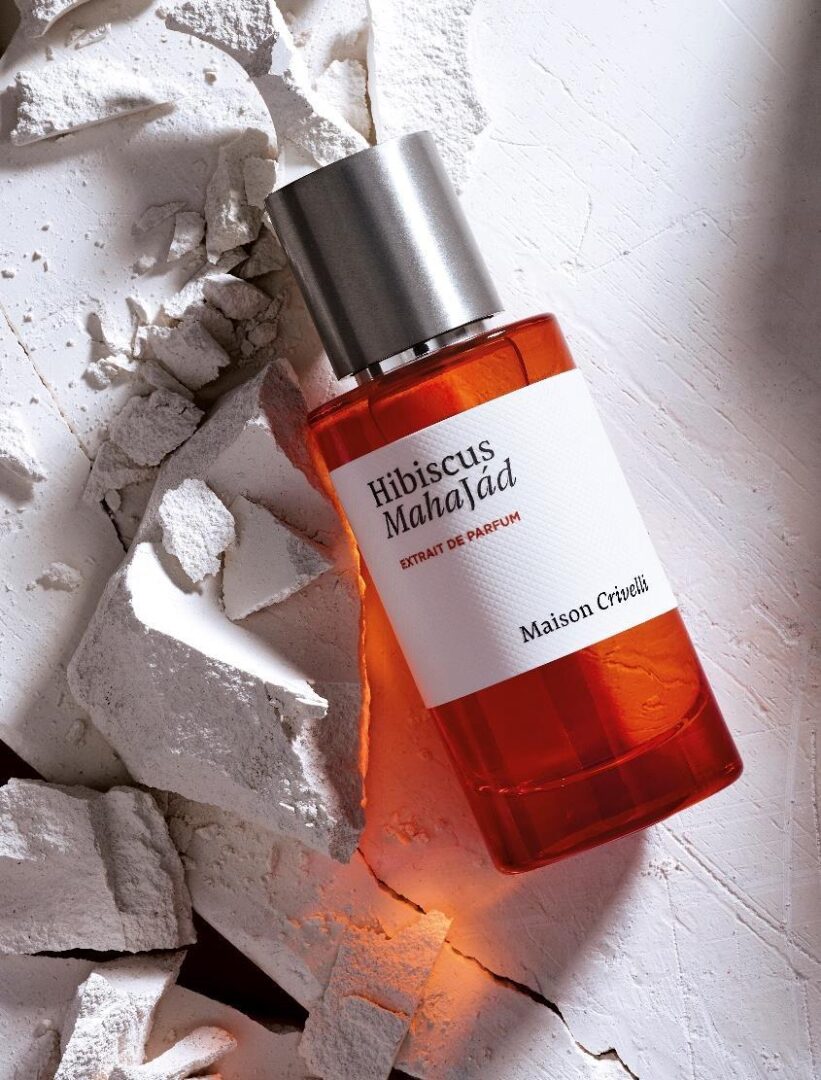 Your penultimate fragrance was Hibiscus MahaJád, which I reviewed with great enthusiasm in November. Can you tell us a few words about this creation?
Hibiscus MahaJád is the very first perfume extract in our collection. It was developed in partnership with one of the best perfumers worldwide – Quentin Bisch –, who is famous for creating perfumes that are surprising, easy to read and with a very strong projection.

For this perfume, I took inspiration from tasting hibiscus tea in a jewel market. The objective was to create a perfume extract which would be very luminous, even flamboyant, and modern. The scent is receiving an incredible feedback and people praise its originality, staying power but also projection. All the people who wear it tell us that they receive a lot of compliments!
Hibiscus MahaJád is really great. 🙂 Last you launched Patchouli MagnetiK. Can you also tell us a bit about the background of this creation?
Patchouli Magnetik was inspired by a motorbike ride I did in a patchouli plantation, when I experienced a very strong tropical storm. Patchouli is commonly described as a dark and earthy perfume ingredient, but I experienced it in an electric ambiance. The objective here was to create a perfume between earth and sky. We contrasted a milky and bright combination of white peach, gardenia and sandalwood with the dark facets of patchouli, and then we prolonged the roundness of the scent with vanilla and benzoin. The result is a very original take on patchouli, perhaps one of the most surprising patchouli scents launched in the last few years.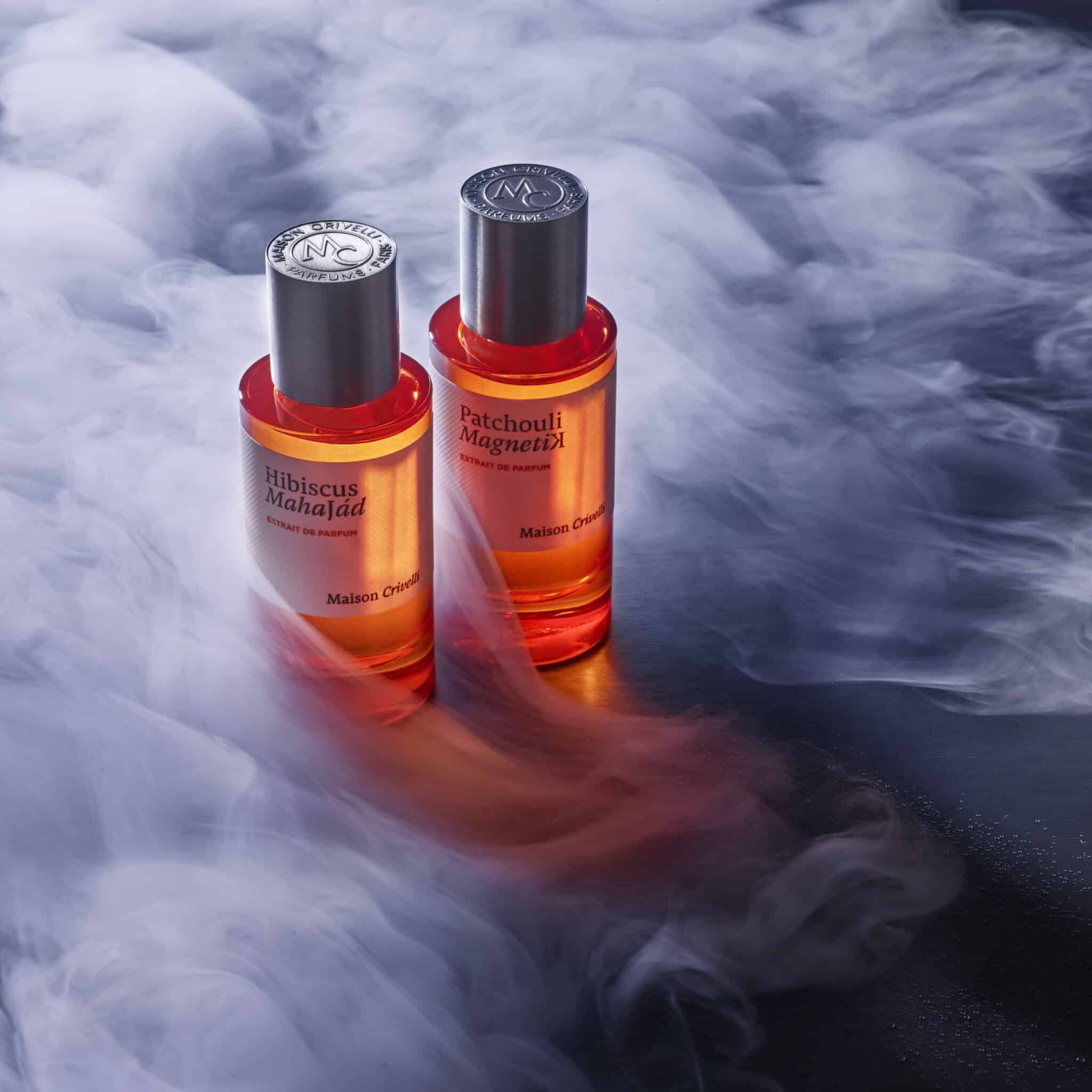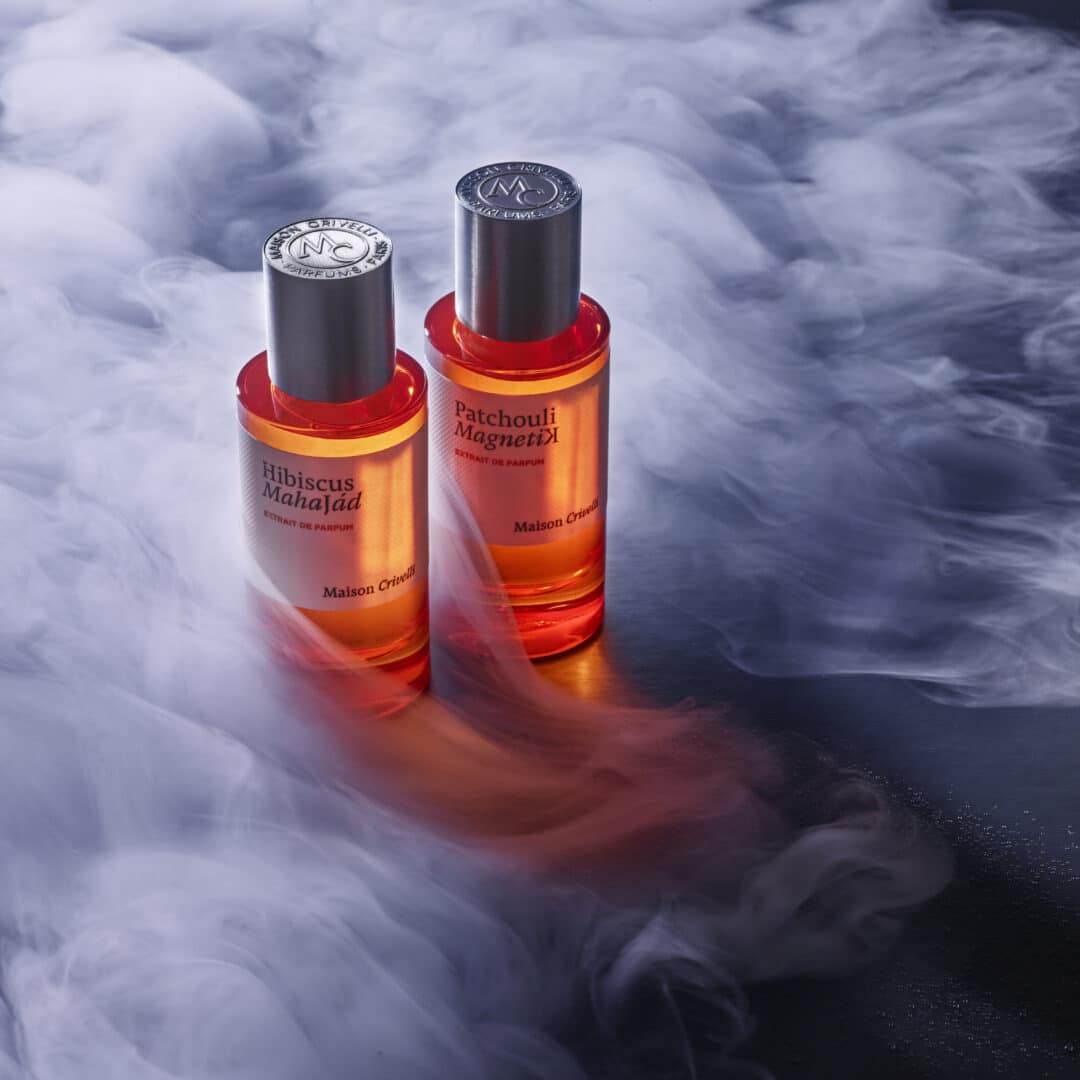 How long does it usually take to develop a perfume?
It usually takes around a year to develop a fragrance, though I have to say that the meeting with Quentin Bisch has been incredible and working with him has been easy. Quentin has immediately understood my expectations. We have connected very quickly and our partnership is beautiful and fluid.
You've worked with several other perfumers besides Quentin Bisch. How do you find the perfect perfumer for your creations?
I have worked with different perfumers to create the collection of eau de parfum. I wanted to ensure that our scents would be very different one from the other and still have the same signature – surprises, contrasts and modernity. This has been a beautiful approach as it made me meet many people. For each scent, I can truly say that there is a strong partnership with a perfumer whom I respect, and who has proposed me creative options that I loved.

The approach is now a bit different with the extract collection. All extracts will be developed in partnership with Quentin.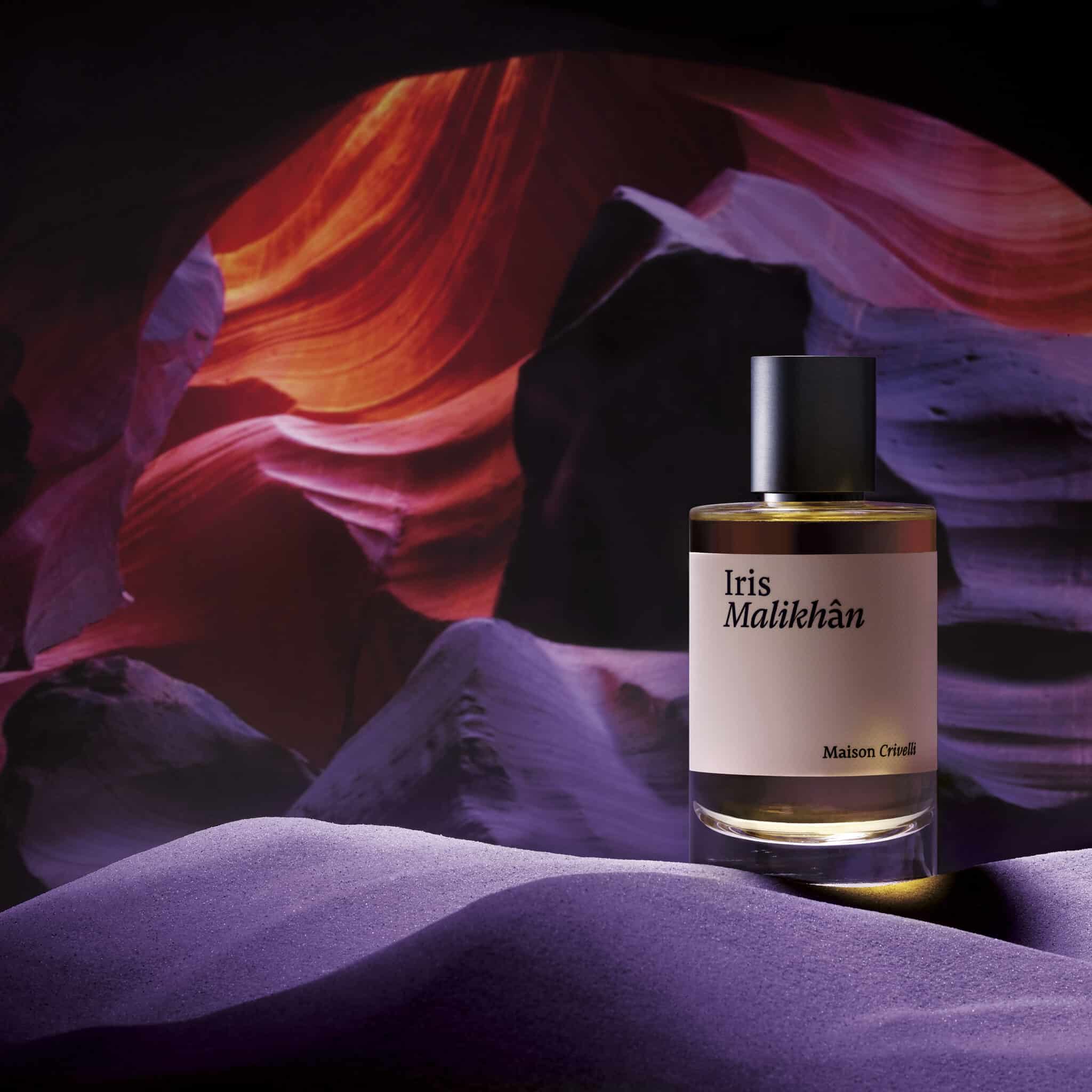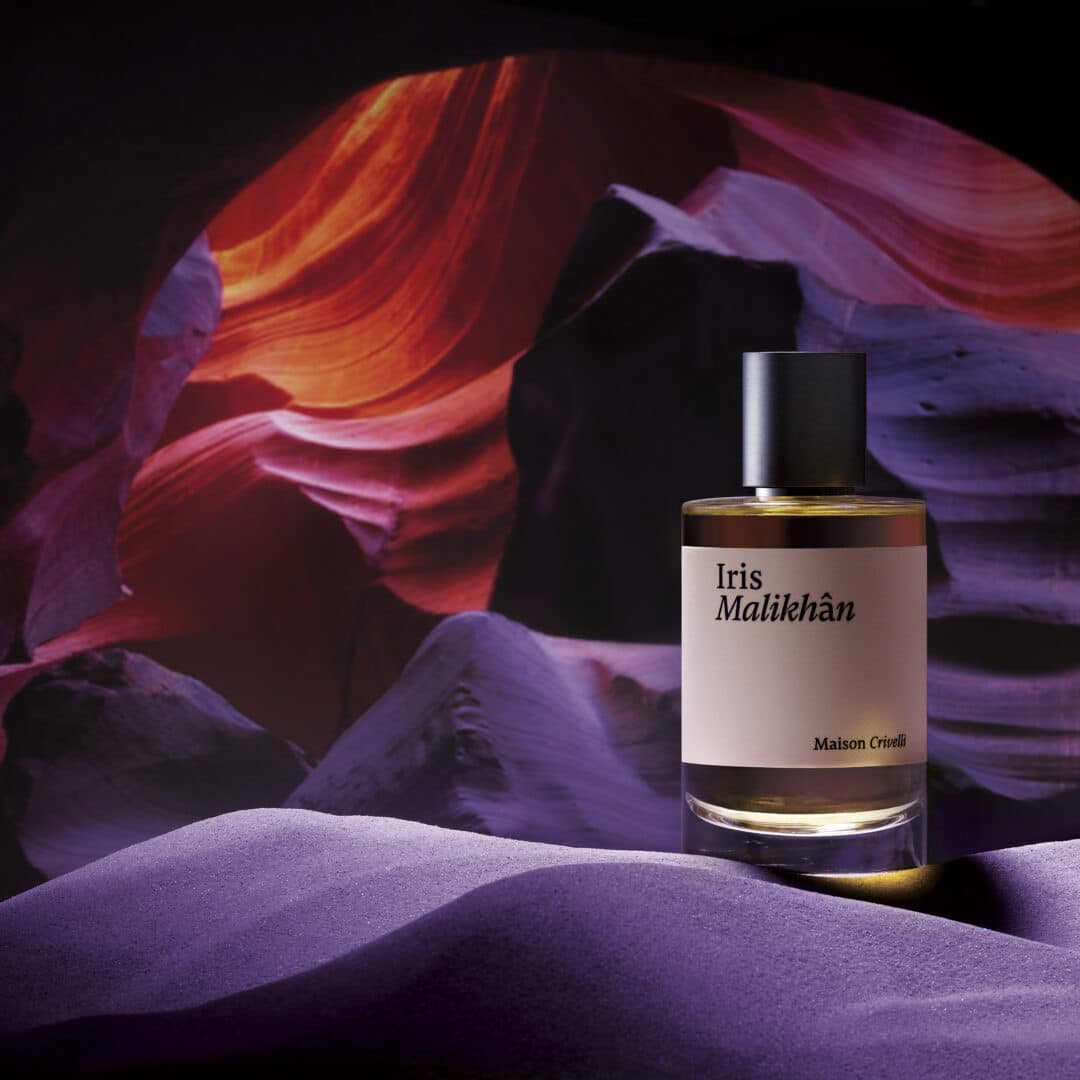 You've already mentioned that you draw inspiration from actual experiences. So you have a certain scent, theme or motif in mind when you develop a new fragrance ….
Yes, I do. It has always been a very important point for me that our perfumes would be inspired from moments which I had lived, as I believe in the power of sincerity and authenticity. My objective with Maison Crivelli was also to surprise. With this in mind, I decided to take inspiration from moments which I had lived, when I came across perfume ingredients in a very surprising way. For instance a discovery of iris flowers on the edge of an oasis in the desert, a discovery of burnt sandalwood on top of an active volcano, or a discovery of rose fields on the seaside.

What I do is brief a famous perfumer with a moodboard which is composed of photographs, videos, and sounds. Basically I narrate my experiences and we work hand in hand with the perfumer to encapsulate those experiences in original, surprising and modern perfumes.

For those reasons, the collection of perfumes of Maison Crivelli is definitely closely linked with the way I live on a daily basis, it is also filled with curiosity, surprise and sensoriality.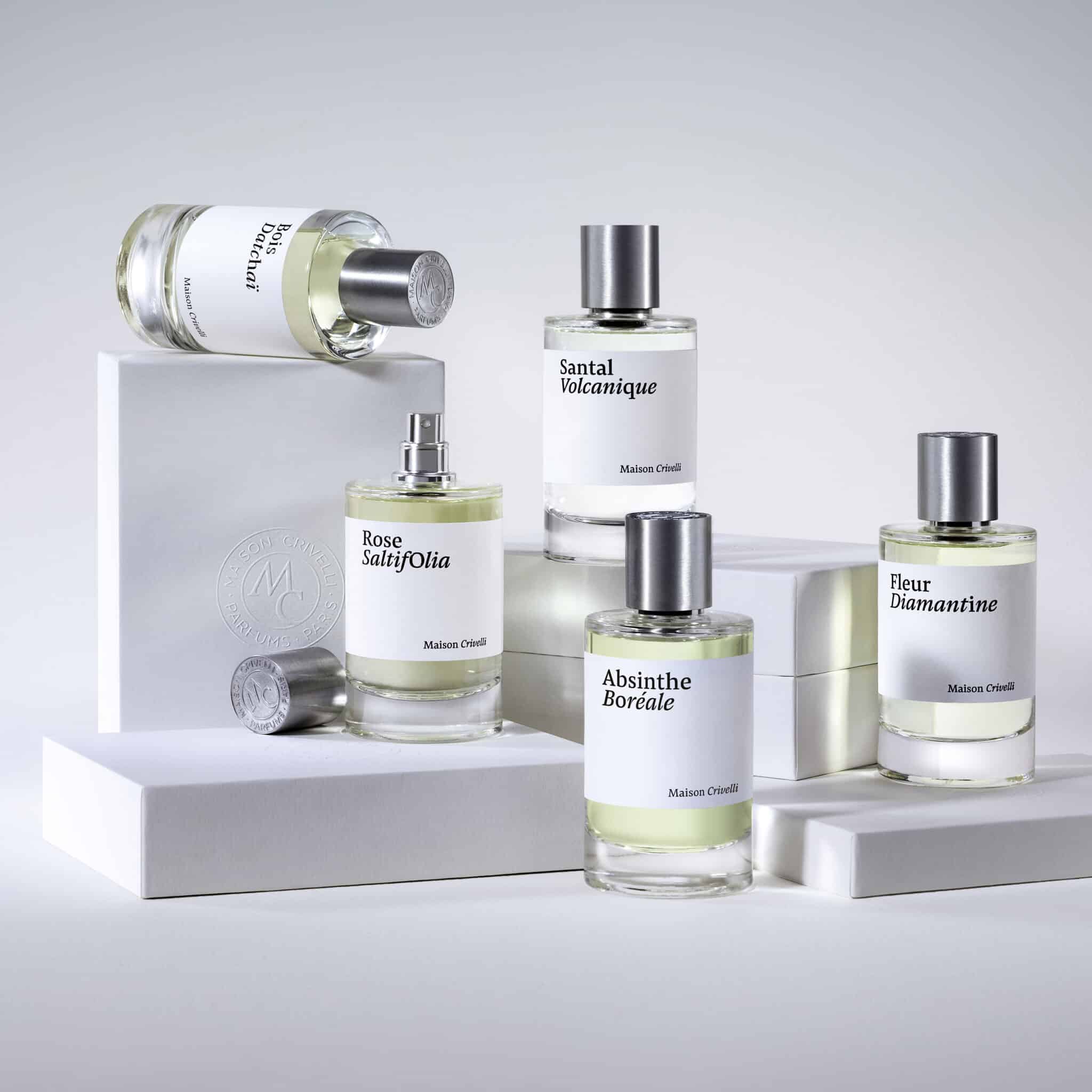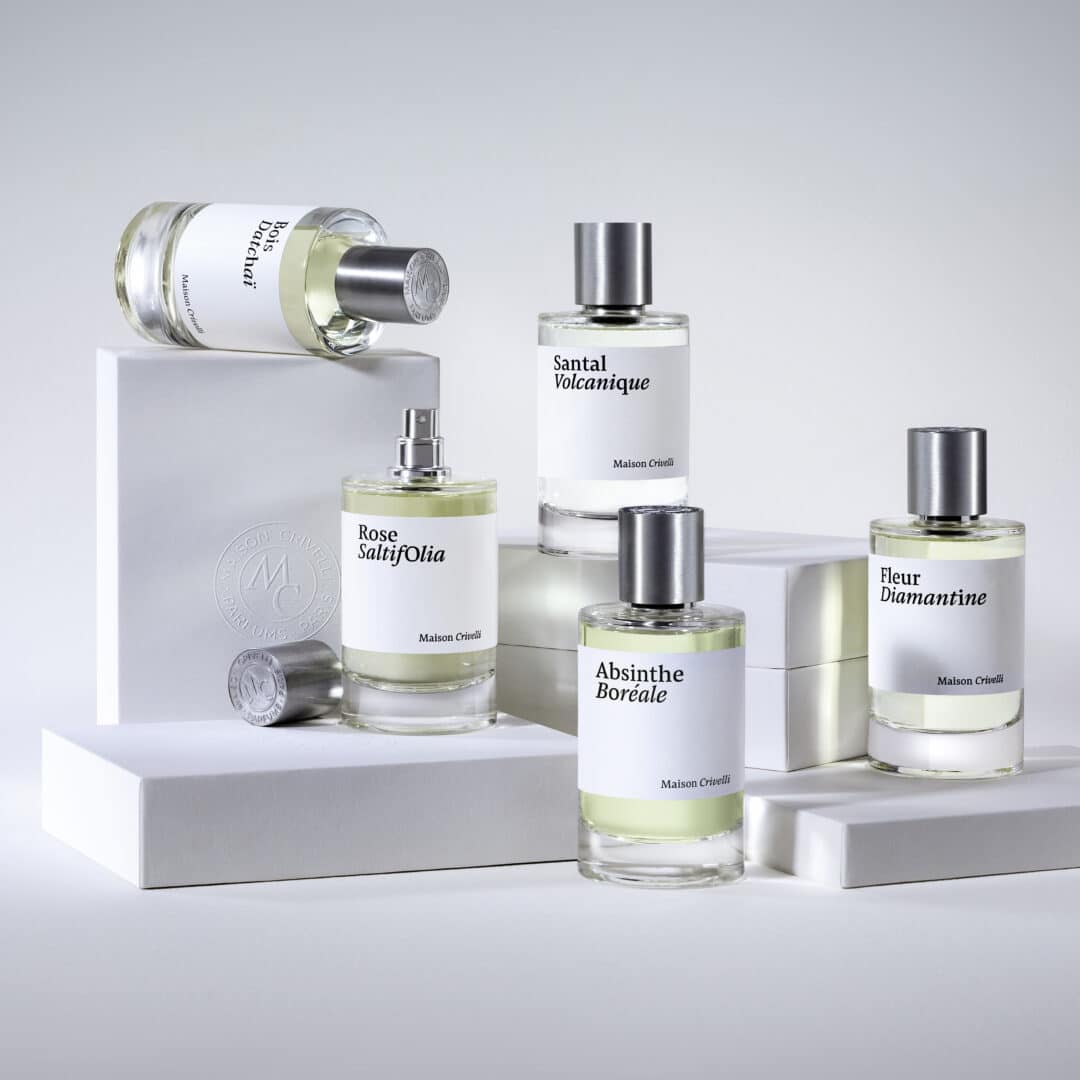 Do you have a favorite fragrance in your collection or one that you are particularly proud of?
My current favorite perfume is Hibiscus MahaJád, and I am so happy that the fragrance is meeting an incredible success. The launch of this creation is a milestone for the development of Maison Crivelli. My other personal favorites are Iris Malikhân – a verdant, dry and warm iris inspired by a discovery of irises on the edge of a desert –, Lys Sølaberg – a smoky amber lily inspired by a discovery of lilies on top of a fjord – or Rose Saltifolia – a very original salty rose perfume inspired by a stroll among fields of roses on the seaside.
Is there a particular motto you live by?
Beauty lies in the unexpected. It does not matter where we do or where we live. What matters is how we live the moment, cherish it and also look for beautiful surprises.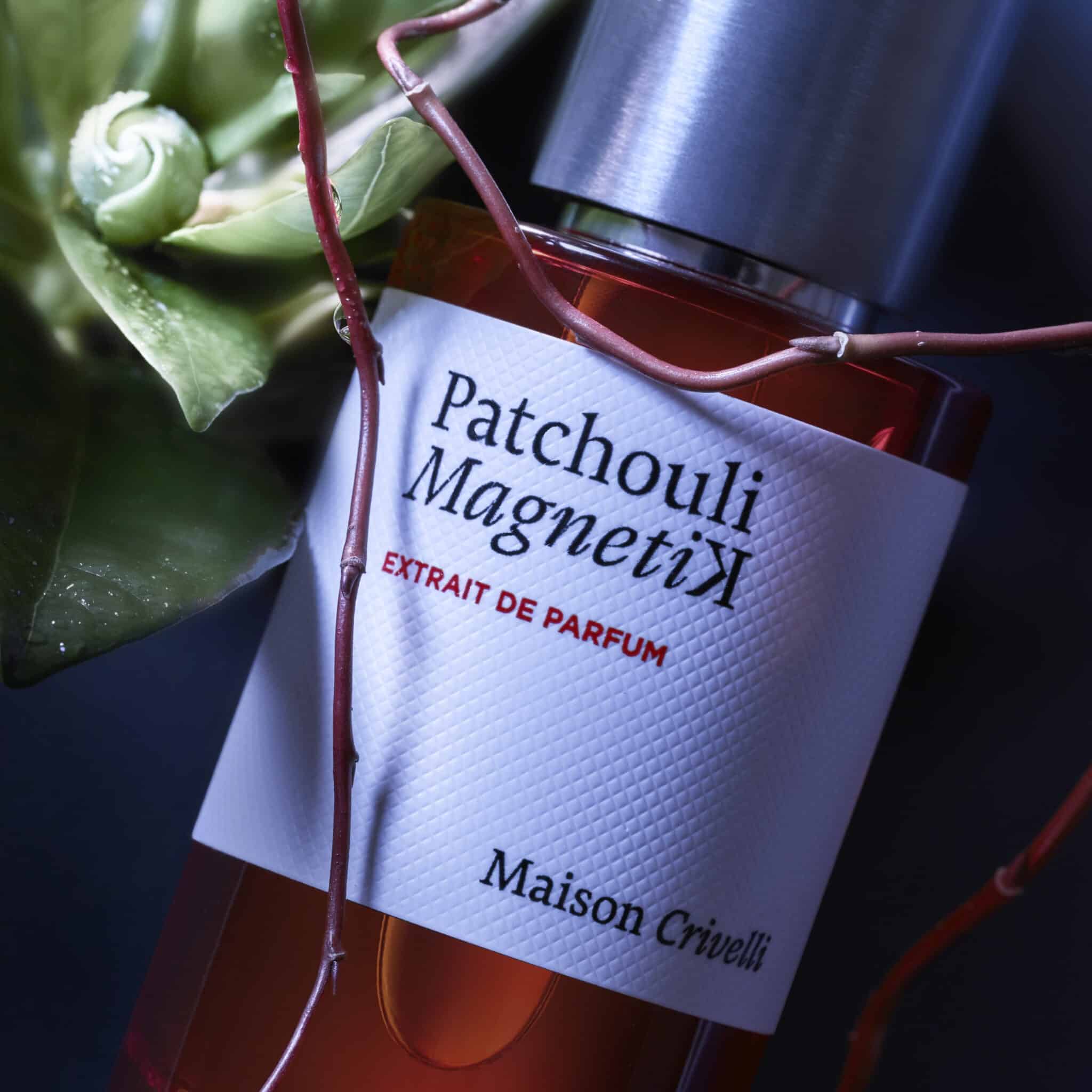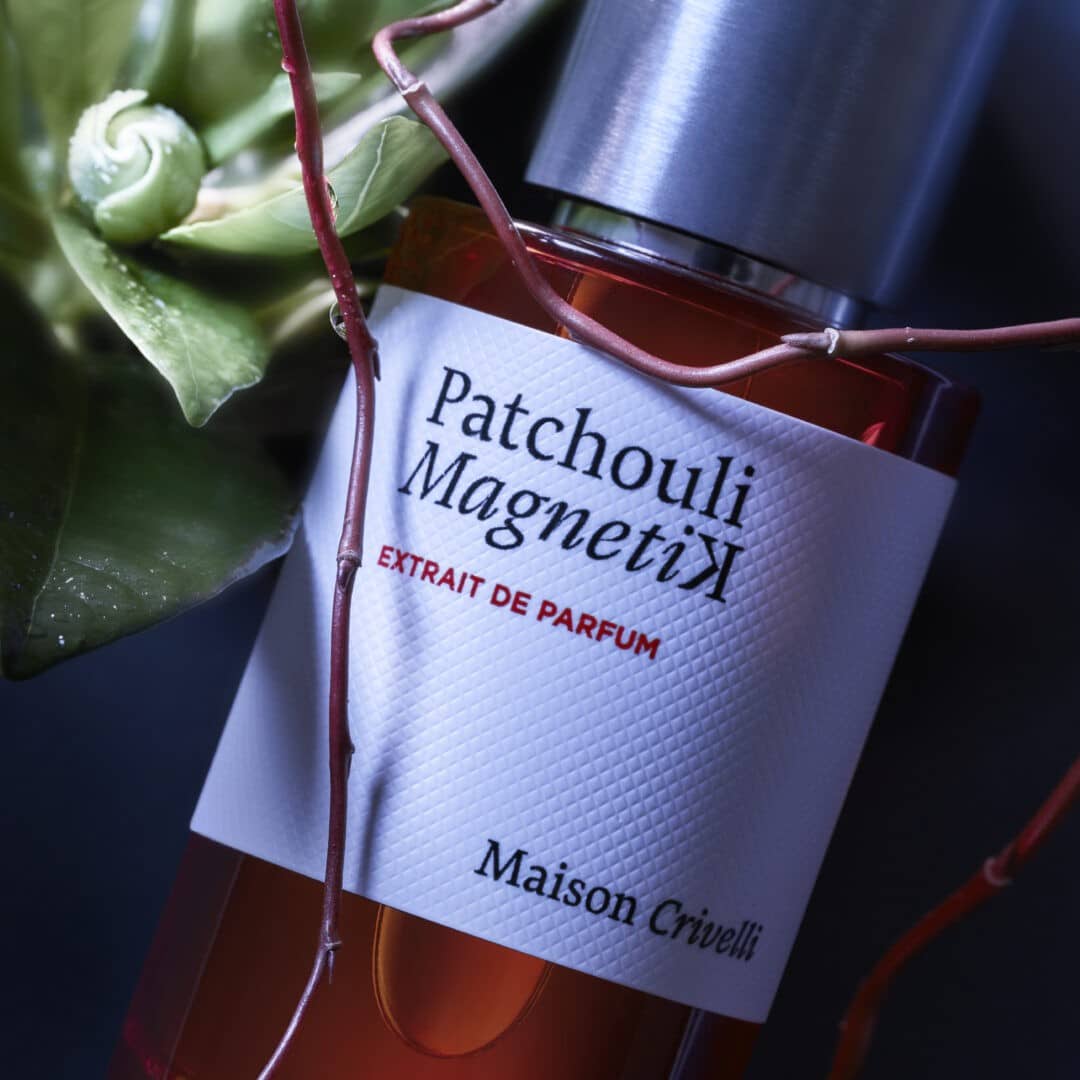 Is there something you cannot be without?
A book to study a Foreign language. This is my passion. I have studied 8 foreign languages.
What can we expect for the future of Maison Crivelli?
We will be launching another incredible perfume extract this year, in addition to Patchouli MagnetiK, again created in collaboration with Quentin Bisch.
Dear Thibaud, thank you very much for taking the time to answer my questions.