Round three in the new Snake Collection by Stéphane Humbert Lucas brings us today to the Eaux de Parfum Crying of Evil and Sand Dance. As I'm sure you know, last week I already introduced you to the compositions Venom Incarnate, God of Fire and Lady White Snake (read here and here) and I'm curious to see what snake anecdotes Stéphane Humbert Lucas has prepared for today's two candidates.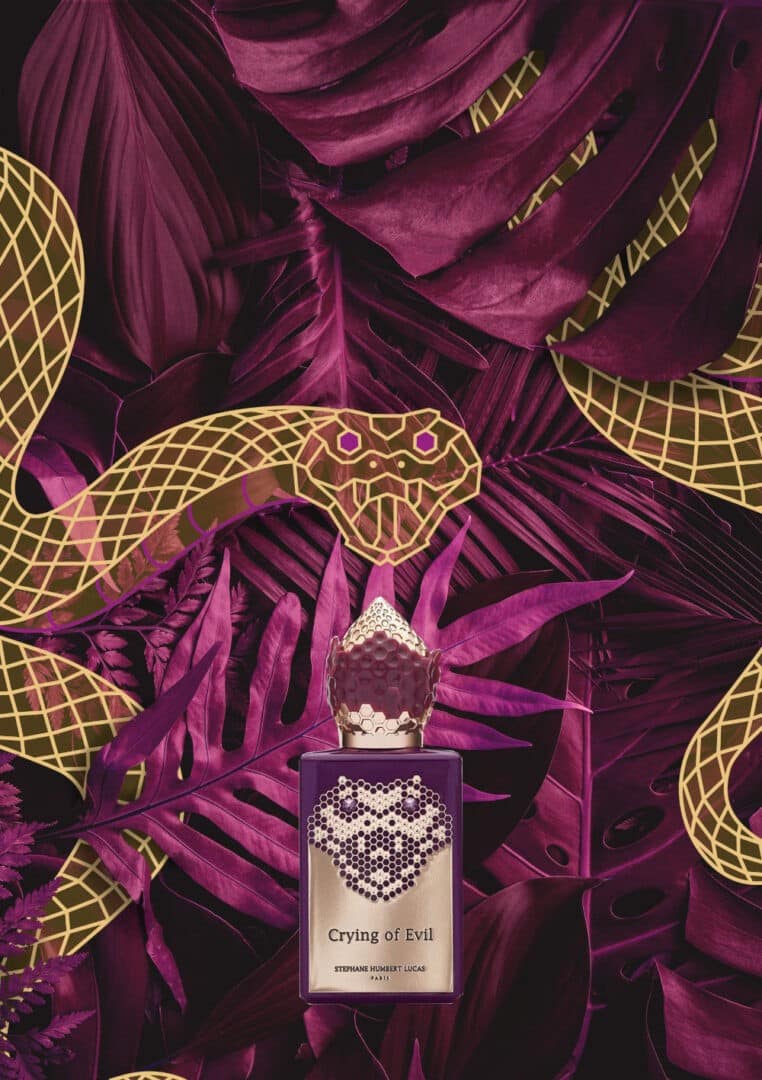 Venom Incarnate was billed as a strawberry-heavy love potion from a viper-toothed sorceress, God Of Fire as a turquoise fire god with a snake accessory and intense mango notes, and lastly Lady White Snake, the female serpent spirit of Chinese mythology who must take on many an adversary in the form of a friendly medical product saleswoman.
Crying of Evil – Olfactory Baudelaire
In Crying of Evil, Stéphane Humbert Lucas invokes the famous poetry collection Les Fleurs du Mal by Charles Baudelaire, a melancholic and somber collection of poems, both morbid and lascivious, published in the second half of the 19th century and often used as a source of inspiration, including for perfumes. We remember the fragrance Albatros by Medittorosa, which I reviewed in February (read it here) and which is based on the Fleurs du Mal poem The Albatross. Byredo also has a Baudelaire fragrance in its portfolio, inspired by Foreign Scent. Surely there are countless other fragrances whose creation is based on Les Fleurs du Mal and which I just do not come here spontaneously …
In fact, in the mass of over or about a hundred poems, there is also one called The Snake That Dances. But is this very poem, the origin of Crying of Evil? Good question! The fragrance notes I can tell you in any case: Pink pepper, tuberose, violet, spices, sandalwood, leather, rose, patchouli, amber, incense and musk.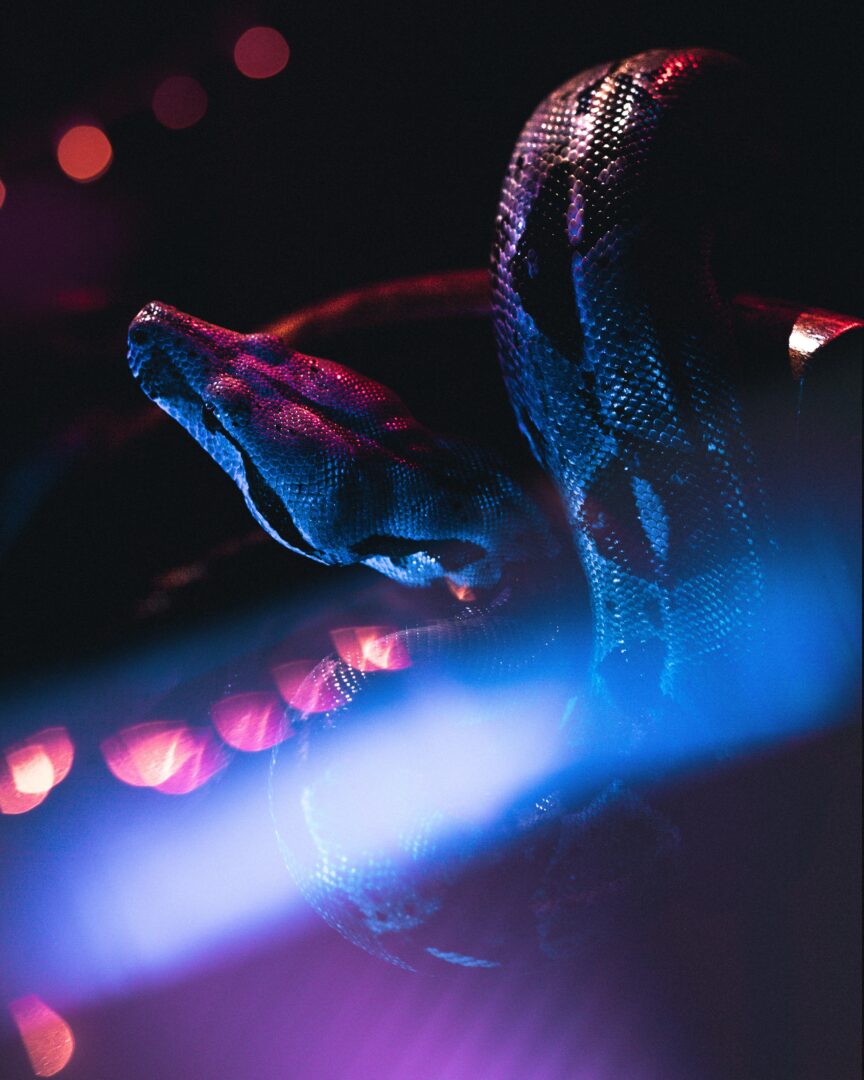 How does Crying of Evil smell?
Is evil screaming or crying in this creation? The word Crying can mean both. Well, whatever vocalization the evil might make, it's obviously a fan of leather, dark leather that lurks creaky and gloomy in a puff of smoke. Creamy nuances underline the fragrance, as well as intense and tart spices. Incense and patchouli underline the dark image of the creation with their very own notes.
The violet sprinkles an additional pinch of floral smokiness. Oscillating between coolness and warmth, dry and yes, what is that creaminess that resonates in the background? The sandalwood probably. Slight modelling clay notes I perceive, which could be due to the tuberose. Becoming softer and calmer in the finish, Crying of Evil very gradually fades out with warm, spicy-resinous nuances.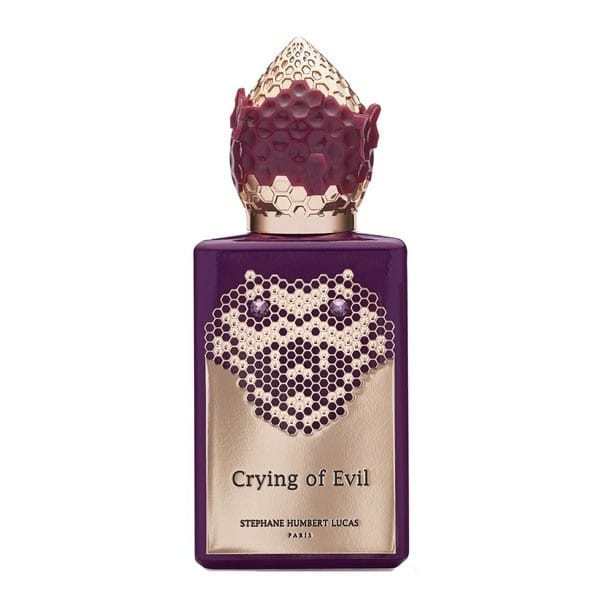 Crying of Evil is so far the candidate in the Snake Collection that smells most distinctly niche to me. Because the dark, leathery, spicy and smoky nuances of this creation have corners and edges, are not per se pleasing and – in my eyes – also only conditionally suitable for everyday and office use. Rather a fragrance for the special appearance or evening, very complex and densely woven. A distinctive and exceptional resinous spicy and smoky leather fragrance that stands out from this collection to this point.
Sand Dance – Dance of the snake
Again, it's about a dancing snake … obviously I hit the bull's eye with my scent combination today quite by accident. Sand Dance is more of a snake dance, when you get right down to it. The eau de parfum is inspired by the Kalbelia, a nomadic people living in the Thar desert of northern India, formerly known as snake charmers.
The Kalbelia are also famous for their dances, which are performed by women in lavish robes. Snake-like movements are to make the dancers, reminiscent of cobras. The costumes are meant to emphasize this association. Stéphane Humbert Lucas implements these sensual dances with the ingredients whiskey, mandarin, coriander, cocoa, sandalwood, cashmere wood, benzoin resin, cedar, styrax resin, patchouli and tonka bean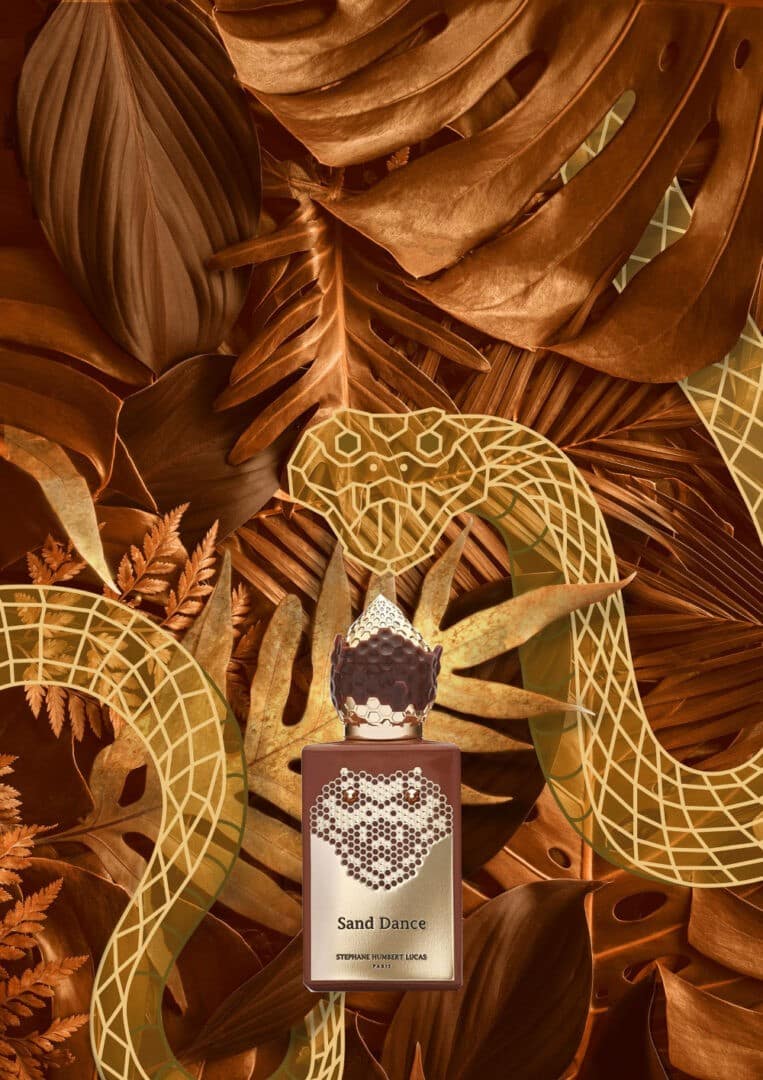 Come and dance with me
Beautifully warm, Sand Dance from Stéphane Humbert Lucas opens with creamy notes reminiscent of beige sand, underpinned by a liqueur-like fruitiness. Cheerfully tipsy, the creation shows itself to be exceedingly sensual, delicious and relaxed in equal measure. The fine chocolate touch of cocoa accents all the fragrant smoothness, while the sandalwood immerses the eau de parfum in a balsamic-woody and amber creaminess.
Lovely is Sand Dance, nuanced by aromatic spices and carried by warm woods. On my skin, this gentle modelling clay note develops again, which I also noticed with Crying of Evil. The tonka bean is quite open-hearted and dominant in the finish, underpinned by resinous-creamy woods.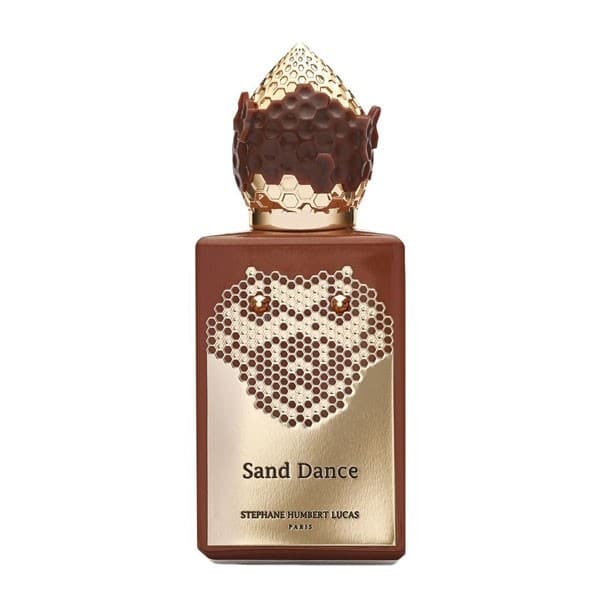 The name Sand Dance fits perfectly to this creation and I also find the color scheme extremely coherent. The Eau de Parfum is a warm, spicy and exceedingly beguiling blend of mineral-powdery sandy nuances, a delicious cocoa note and smooth creamy woods, underpinned by creamy fruity whiskey liqueur. Yes, there is a hint of Baileys in the air, but only subtly. For me, Sand Dance fits more in the cooler seasons, but here it is definitely a warming, relaxing and delicious fragrance companion for all occasions. 🙂 Which of the two creations is your favorite?