In the last part of our small series on the Snake Collection by Stéphane Humbert Lucas, we dedicate ourselves to an old acquaintance: Mortal Skin, the original component of the Snake Collection, so to speak, because this fragrance has been around since 2015. My hubby Harmen took a closer look at the creation with the then still unique bottle shortly after the launch. You can find his review here. So today it's all about Mortal Skin again, because as part of the new Snake Collection, the fragrance has presumably undergone an olfactory facelift, as I already revealed to you in one of my last articles. My collected works of the last days to the collection with the snake I have linked you here, here and here.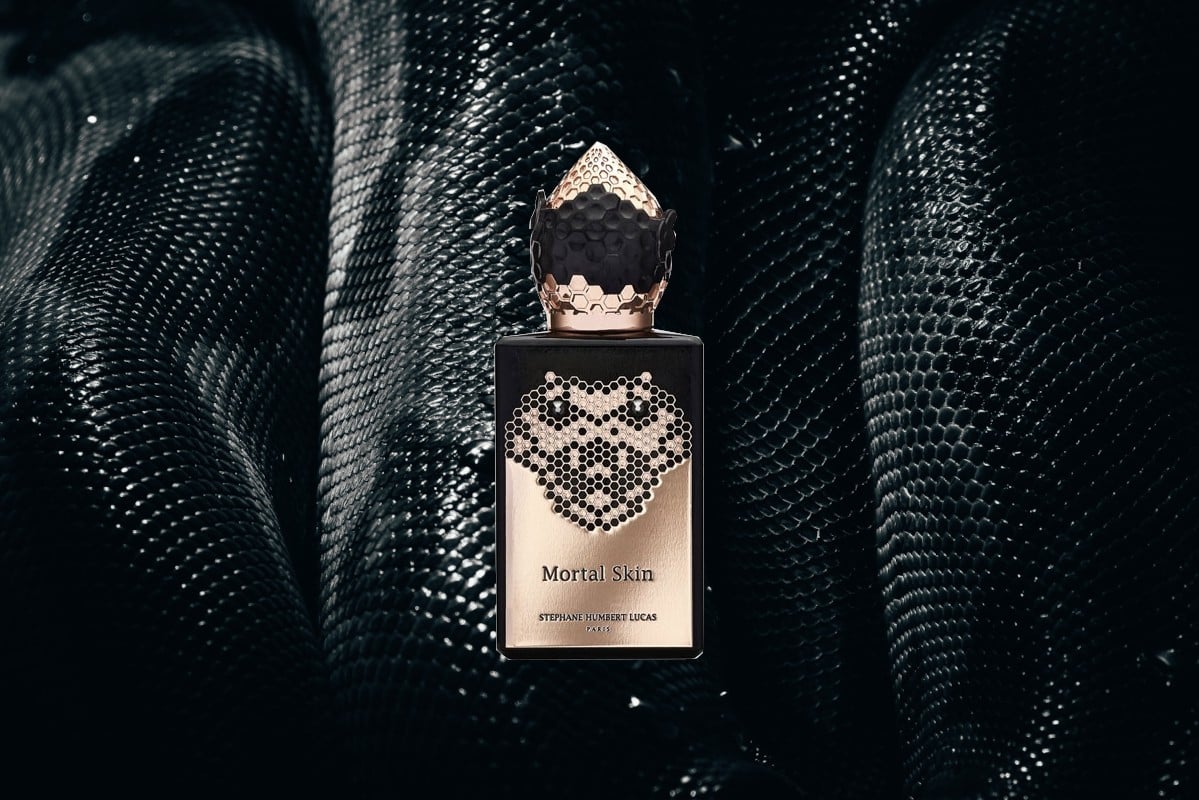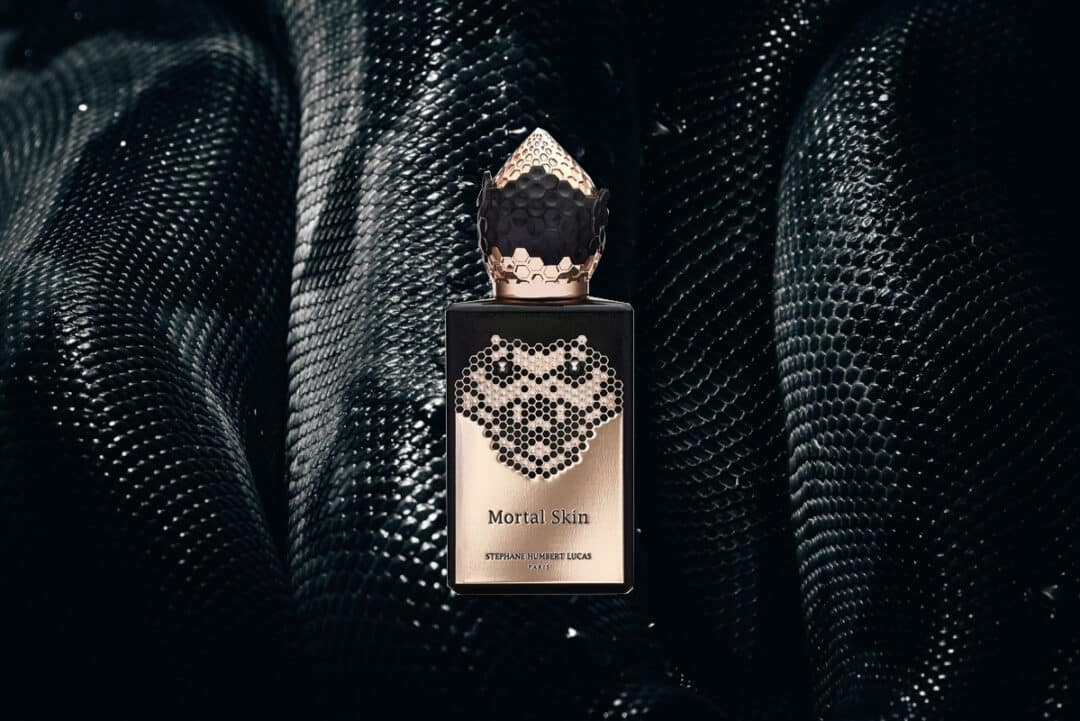 A bottling of the original Mortal could be sent to me from Bruchsal, and so I now have two samples – old and new – in front of me, which I can compare with each other. Right at the beginning, I notice that Harmen obviously still had brand-owned and official image material available for his blog post, while I was very sparsely supplied here with regard to the Snake Collection by Stéphane Humbert Lucas. I always find that a bit of a shame, because image editing isn't necessarily one of my top skills. But I have always done my best, or what is the saying? I am always striving. 😉
However, I do not want to digress, but to plunge into the fragrance, respectively the two samples. Right at the start, I noticed differences in terms of ingredients. I have made a small table for you:
| | |
| --- | --- |
| Mortal Skin 2015 | Blackberry, ink, galbanum, frankincense, labdanum (cistus), opoponax, iris, saffron, davana, myrrh, cardamom, ambergris, styrax resin, sandalwood, civet, atlas cedar, birch, musk |
| Mortal Skin 2022 | Blackberry, saffron, cardamom, sandalwood, opoponax, iris, labdanum (cistus), musk, ambergris |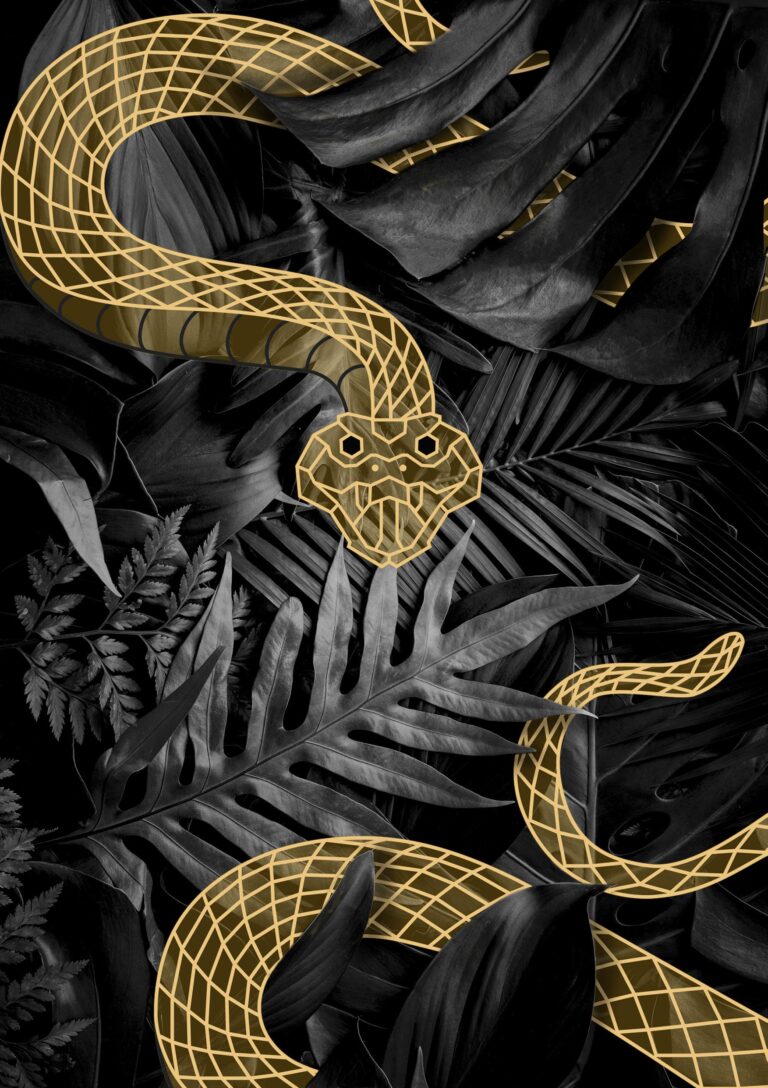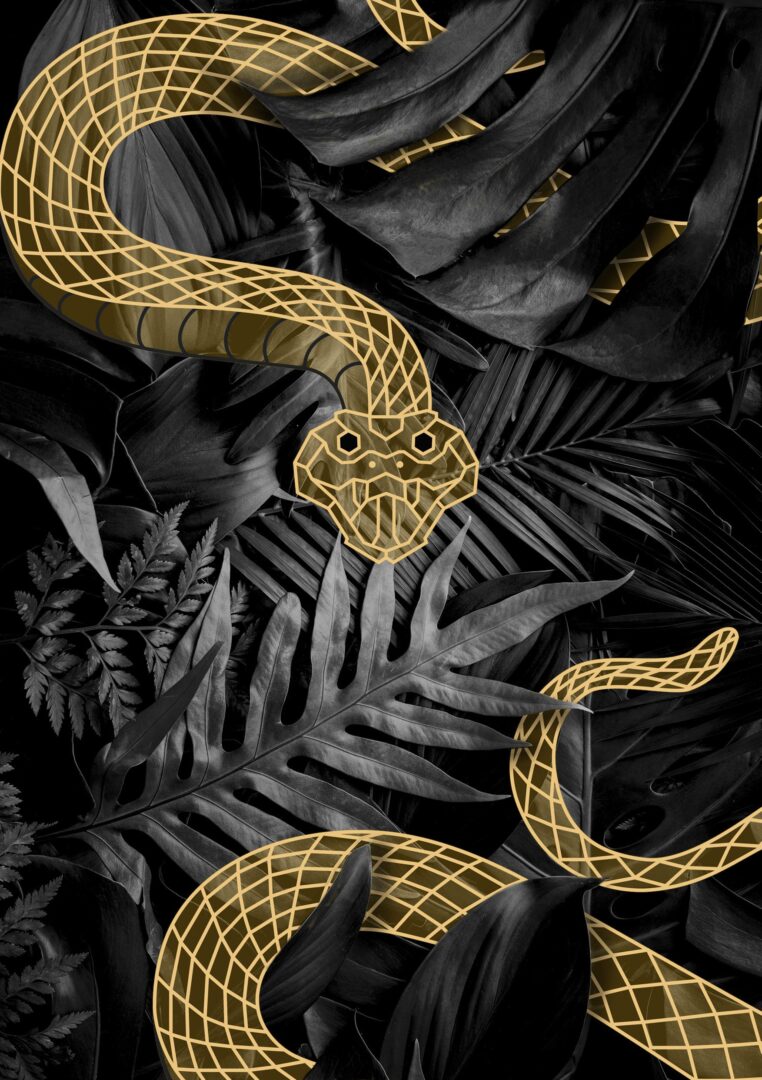 The 2022 version thus shows itself to be significantly slimmed down in terms of fragrance notes, even if the olfactory top players have remained the same. I wonder if numerous ingredients are simply not mentioned in the current press booklet, or if the fragrance has actually changed? More about that in a moment.
Mortal Skin – Stéphane Humbert Lucas
Well, the test quickly shows that differences are present, but they are not too immense in my eyes. Both fragrances reveal a woody-resin coolness full of transparency and dryness. While the expression on the test strips is almost identical, gentle deviations do show up on my skin. Lighter and airier is the new version, more tart and without the leathery-liquor facets that Mortal Skin still had in it in 2015.
In return, the original Mortal is a bit sweeter, more powdery and warmer than the 2022 variant. Is the snake in the old Mortal Skin a small dark leather iris? It could be. By the way, both creations turn out very transparent and skin-tight on my skin. With Harmen, on the other hand, whom I forced to do a parallel test of both, both variants are more intense, even if one cannot go beyond a light to medium presence in the classification here. If you were hoping for a deep and intense creation in Oriental style, you've generally come to the wrong place with Mortal Skin. In return, I am surprised by the durability, which is quite given, at least in the older version.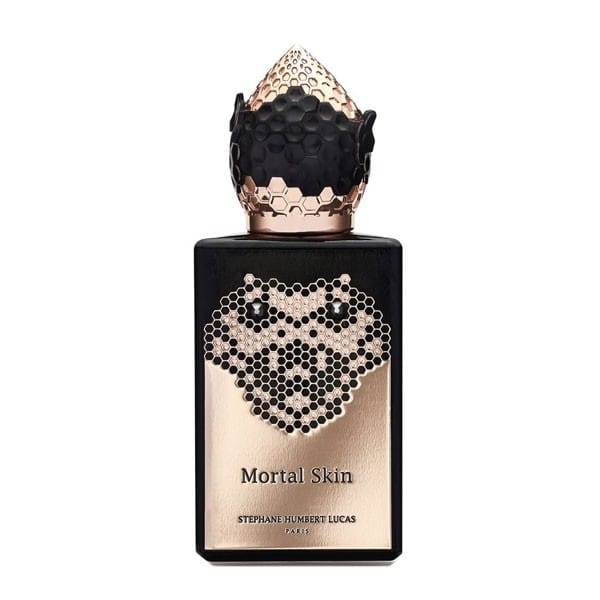 It's as clear as mud now, isn't it? 😉 So, to sum up, the two variants of Mortal Skin are quite different, at least on the skin. Even if the basic tenor is similar, this cool and resinous woodiness inherent in the creations, which definitely reminds me of the skin of a snake, which is also cool and smooth, there are significant differences that can differ depending on the skin chemistry. The younger version is more transparent, cooler and drier, with a slightly weaker overall presence and longevity. The attack has a certain citrus note, which is probably due to the tart berry nuances of blackberry. Saffron and cardamom bring out aromatic-spicy aspects, before Mortal Skin 2022 slowly becomes powdery-woody and subtly warmer in the finish.
The older version by Stéphane Humbert Lucas is warmer from the start, sweeter-fruity and has liqueur nuances. Here, too, the blackberry is clearly evident, underpinned by those almost metallic ink facets, which are joined by resins, woods and the notes of leather and iris as it progresses and fades.
Who of you could already test the new Mortal Skin? Have you also been able to make the comparison?
Edit: In the meantime, the brand Stéphane Humbert Lucas contacted me and assured me that there was no change in the formula, but that the changed olfactory sensation is due exclusively to the maturation of the fragrance inside the bottle. 🙂