The Ivy Collection includes two new fragrances, You're so vain and Beyond the Wall by Gritti, the niche Italian fragrance brand founded in 2009 by Luca Gritti. A fragrance house that is a popular guest here in the Duft-Tagebuch and whose new creations I am already eagerly awaiting. Ivy Collection, this name leaves a lot of scope for interpretation. Also, from the press material of the fragrance house itself, I learn little about the new line.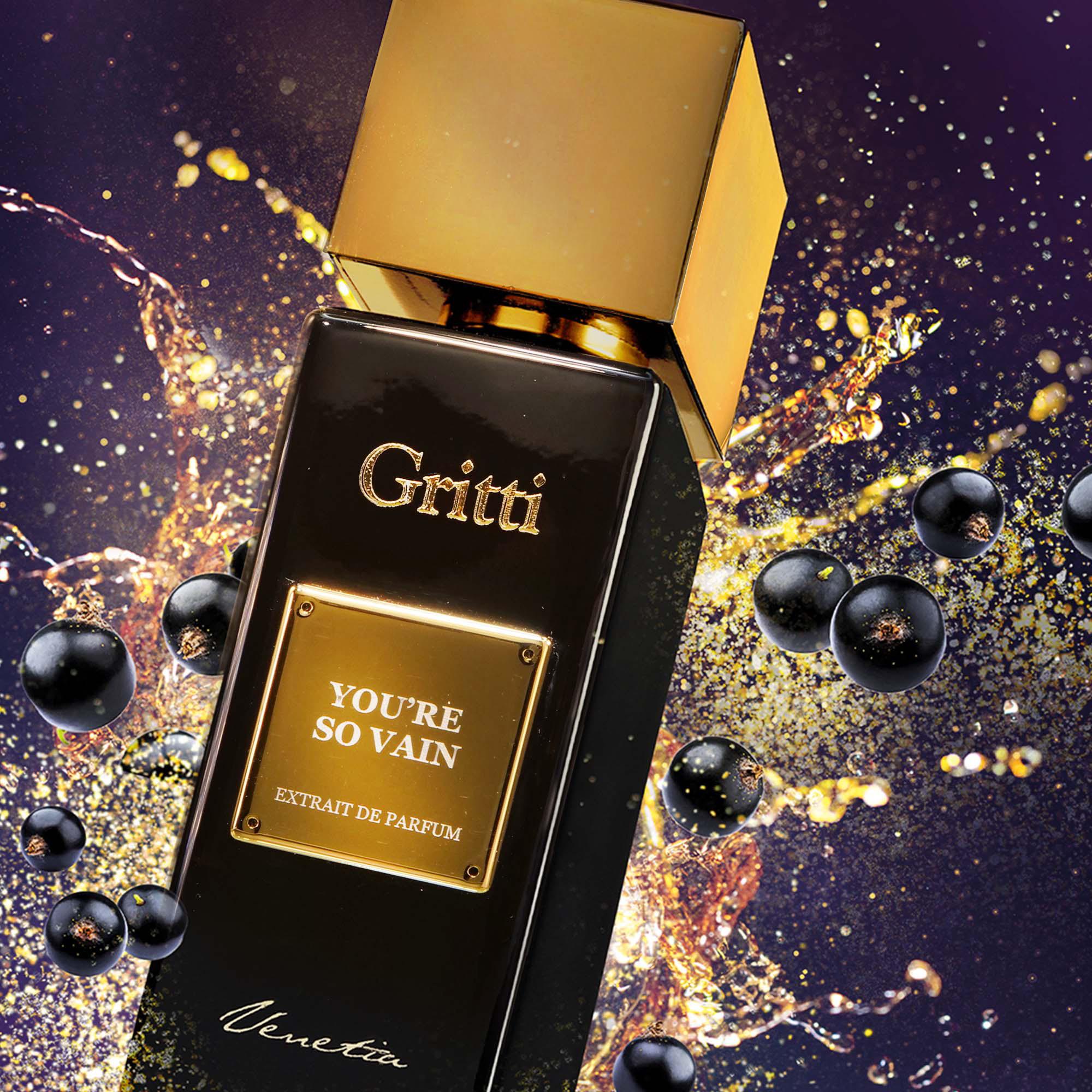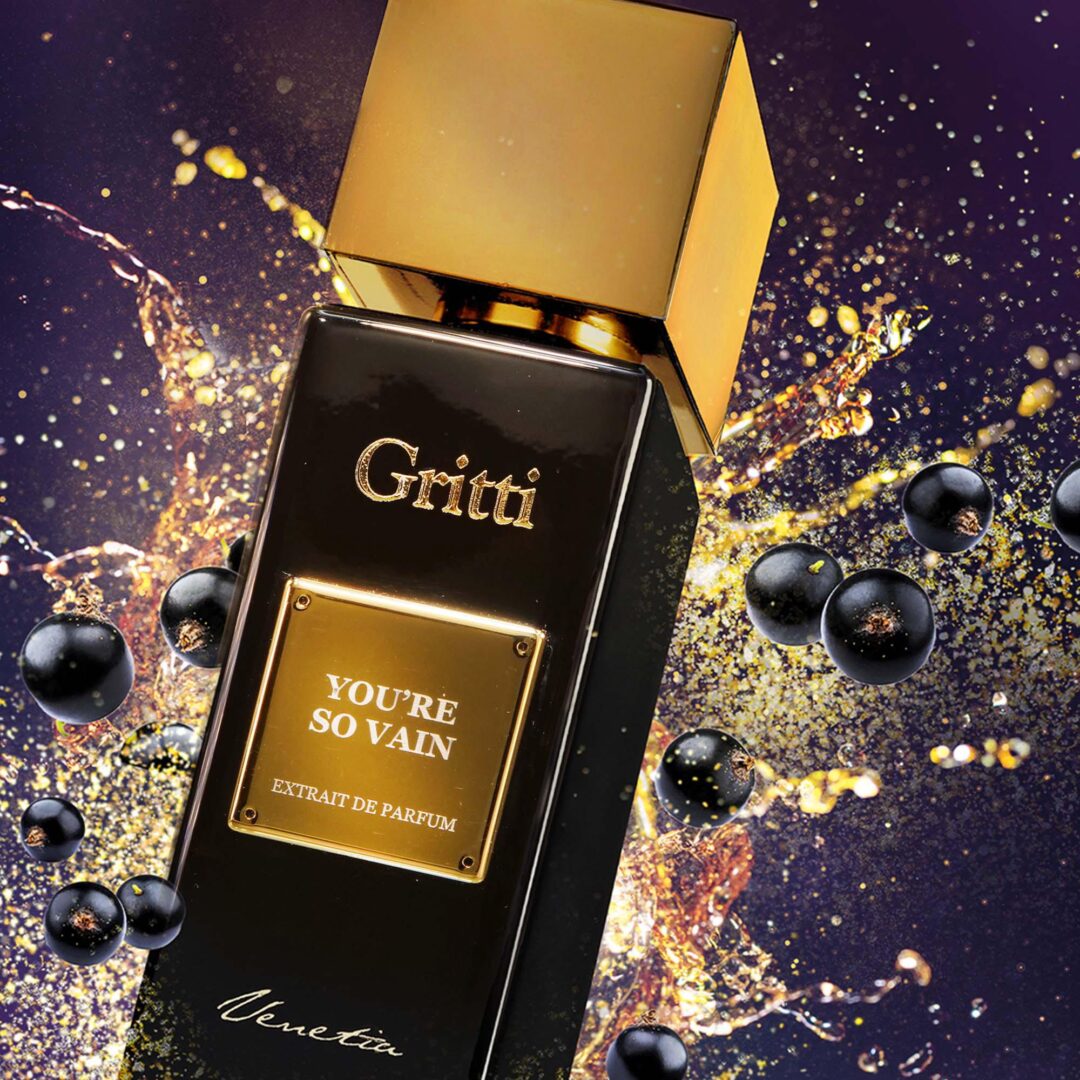 Luca Gritti's character, passions and desires. The most personal collection of Gritti Venetia. Tenacious and strong, these perfumes – and their creator – cause a stir and stand out. The distinguishing feature of the Ivy collection is its explosive character.
Rebel and visionary, Luca Gritti is one who loves and enjoys life, who taught himself the art of perfume development and incorporates the traditions and history of his family dynasty into his creations. The Ivy Collection is meant to reflect those very qualities of the company's founder and, of course, express luxury, elegance and exclusivity.
You're so vain – Ivy Collection
Surely you all know the song of the same name by Carly Simon from the early 1970s, in which the American singer settles a score with her ex-lovers and accuses them of a certain vanity. The word "vain" does not really have a positive character, since it means "peacocky, conceited, useless". But Gritti also puts the words "unconventional, stubborn and unique" alongside the word, all qualities that Luca Gritti is also said to possess.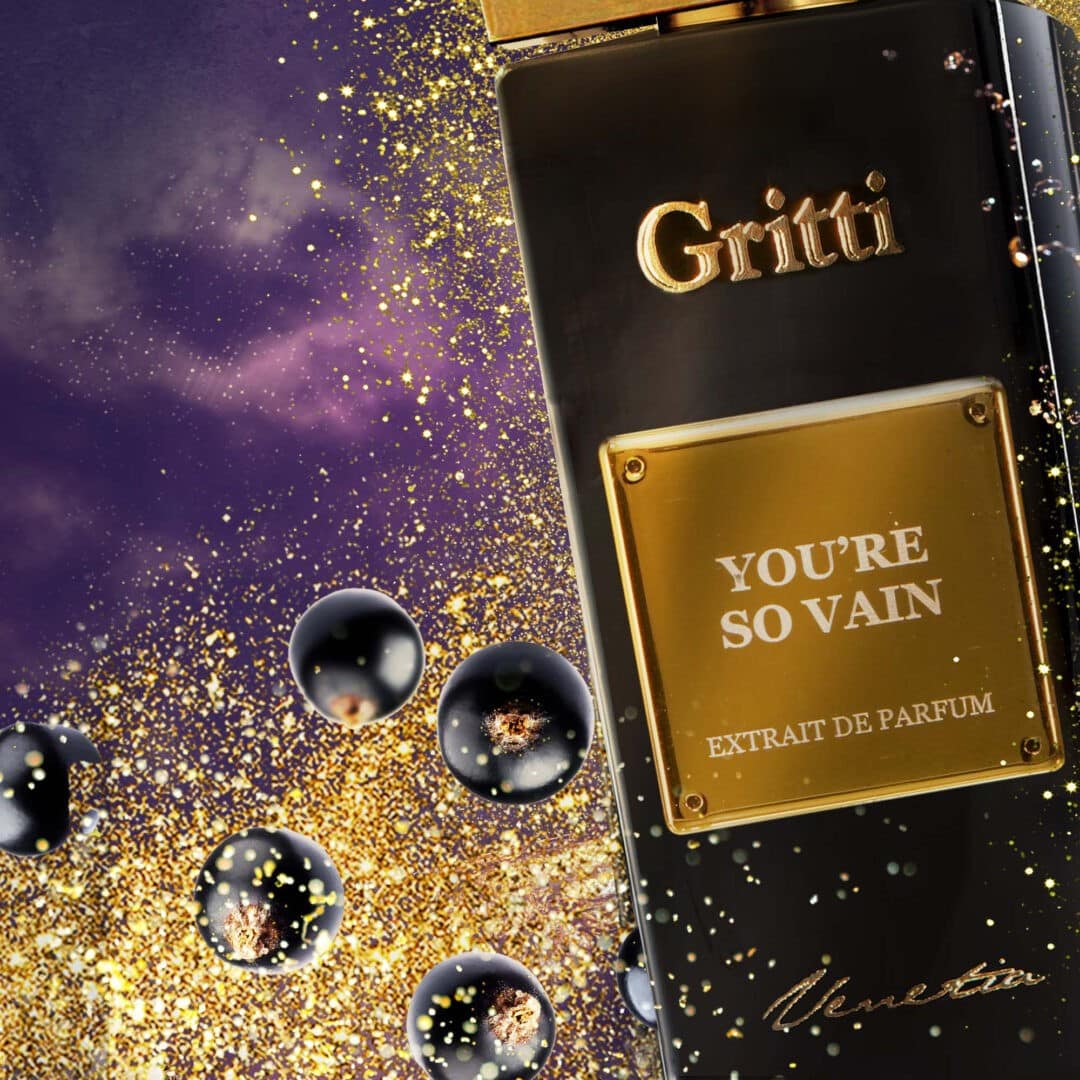 In this creation, the perfumer takes on a fragrance that should be as distinct and non-conformist as he is: blackcurrant. He combines it with grapefruit, lemon, green notes, red fruits, tobacco blossom, oak moss, patchouli and nutmeg. So far, the fragrance actually did not strike me as odd and extravagant at all. But what may be due to the fact that I absolutely love it. Unlike her red sister, which I'm not really into … at least culinary. 😉
How vain is You're so vain?
At the first sniff I am surprised, because most clearly can be perceived grapefruit, which is most revealing in a colorful fruit basket of hesperides. Greenish-tart leaves join in before somewhat darker facets finally appear, which do not dominate the fragrance, however, but rather blend beautifully into the olfactory structure.
Tobacco blossoms bring a subtle and golden honey sweetness to Gritti's creation, underpinned by bright and subtly earthy wood nuances. Fruity-sour notes permeate You're so vain also in the further course until the extrait de parfum gradually fades.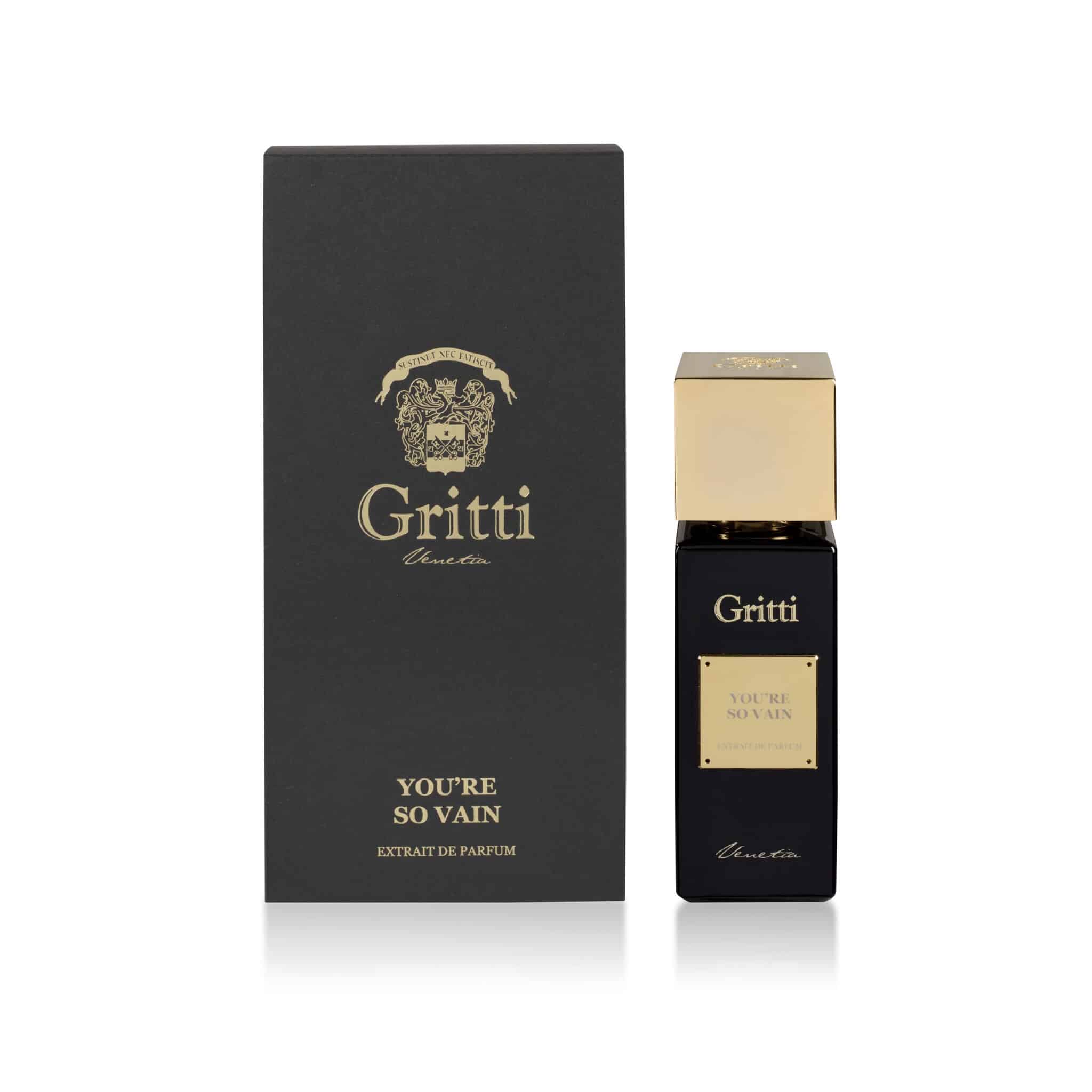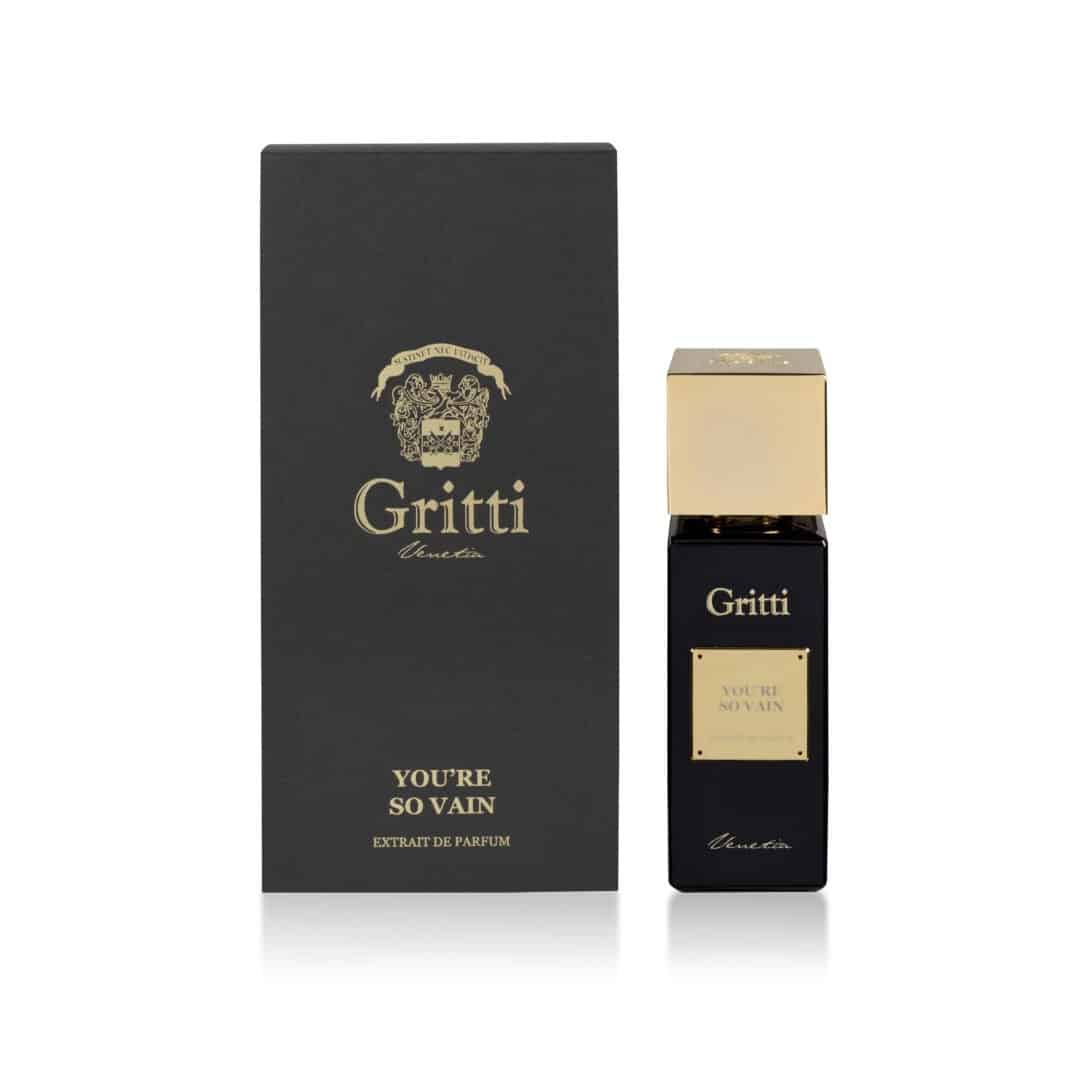 The Hesperides show up very clearly in You're so vain in my eyes, and I also perceive dark, deep fruit nuances. On the test strip, the blackcurrant comes through more clearly than on my skin, which does not reflect the special facets of the berry quite as obvious. Gritti's creation is exceedingly refreshing, summery and breezy, carrying Mediterranean traits with a medium presence and good persistence. An elegant and unobtrusive fragrance companion for almost any occasion, with which you really can not go wrong in spring and summer. 🙂
Beyond the Wall – Over the Wall
So, over the wall you should make it with Beyond the Wall from the house of Gritti. With this extrait de parfum, Luca Gritti dedicates himself to the Orientals and gives a modern touch to this often so heavy and lush family of fragrances. I am very curious to see what awaits me there. The fragrance notes let me in any case already joyfully listen: Ginger, violet, wormwood, iris, black tea, sandalwood, cardamom and white musk are the ingredients of Gritti's olfactory leap over the wall.
The curiosity to rise above, to get away, to excel. The future is spontaneous: never fixed, always changing. Exciting and breezy, cheerful and carefree.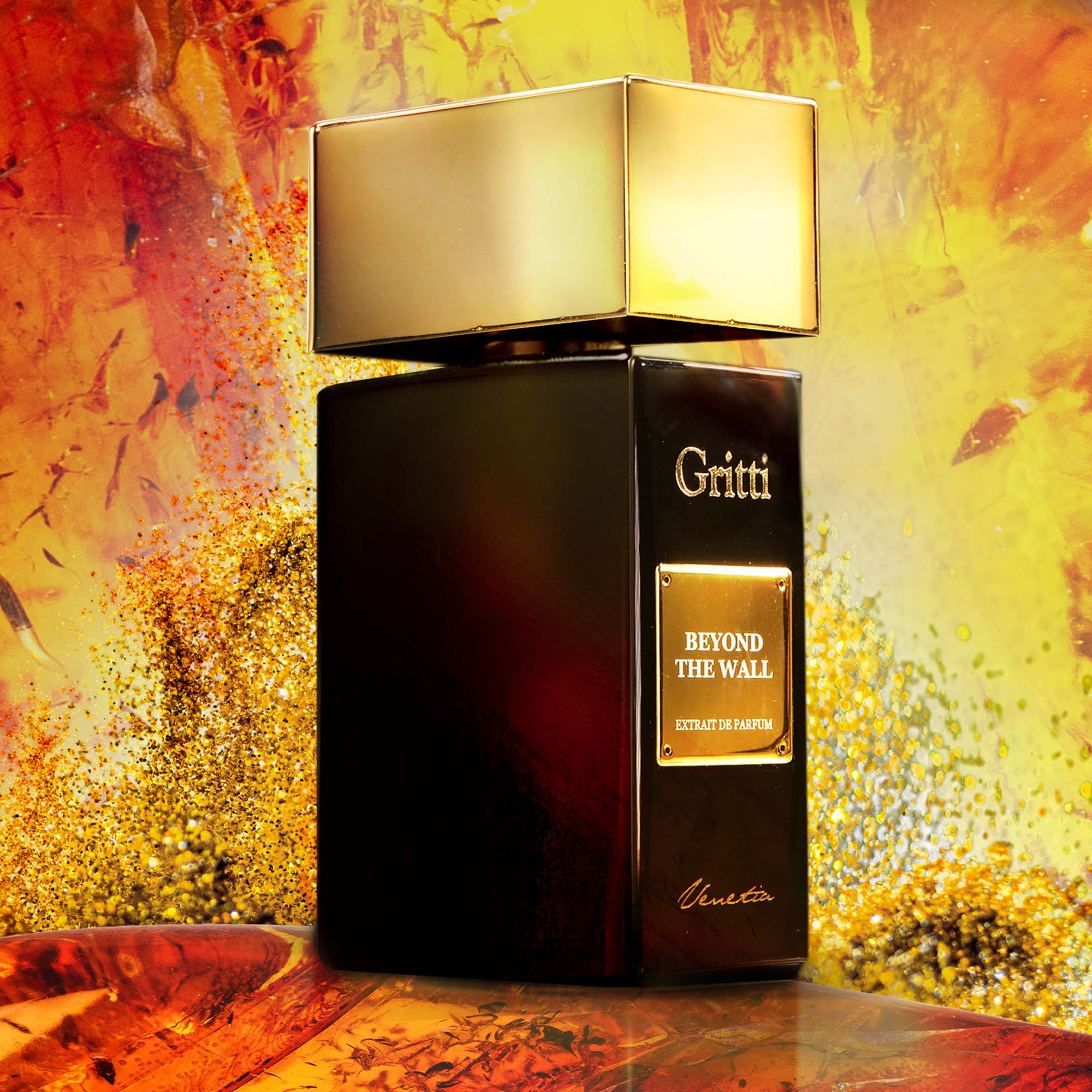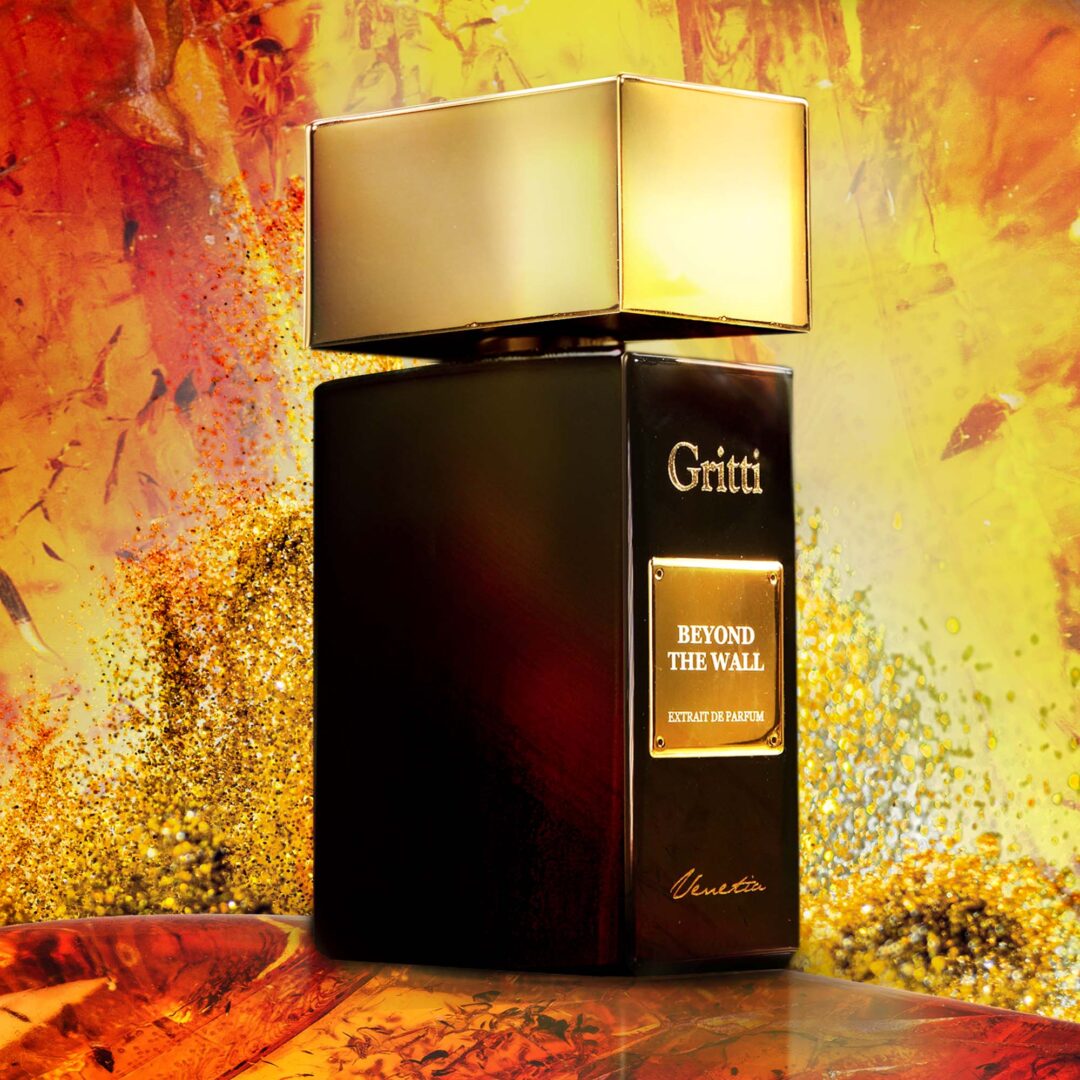 How does Beyond the Wall smell?
Boozy, warm and spicy notes open Beyond the Wall, exceedingly delicious and beautiful. The soft smoky floral nuances of violet combine with dark, almost balsamic herbal wormwood surrounded by a smooth iris cream.
Sweet-tart and dark black tea joins in and provides – in combination with the other ingredients – for a fragrance expression that reminds me of fine-spicy chai tea with milk. The sandalwood gives the extrait de parfum depth and intensity in the further course and just those warm and balsamic-lovely wood nuances, in which also leathery-amber facets can be found.
Rounded off by a pinch of aromatic cardamom and bedded on the finest musk powder, Beyond the Wall fades away very slowly and cozily with a lovely woody feel-good atmosphere.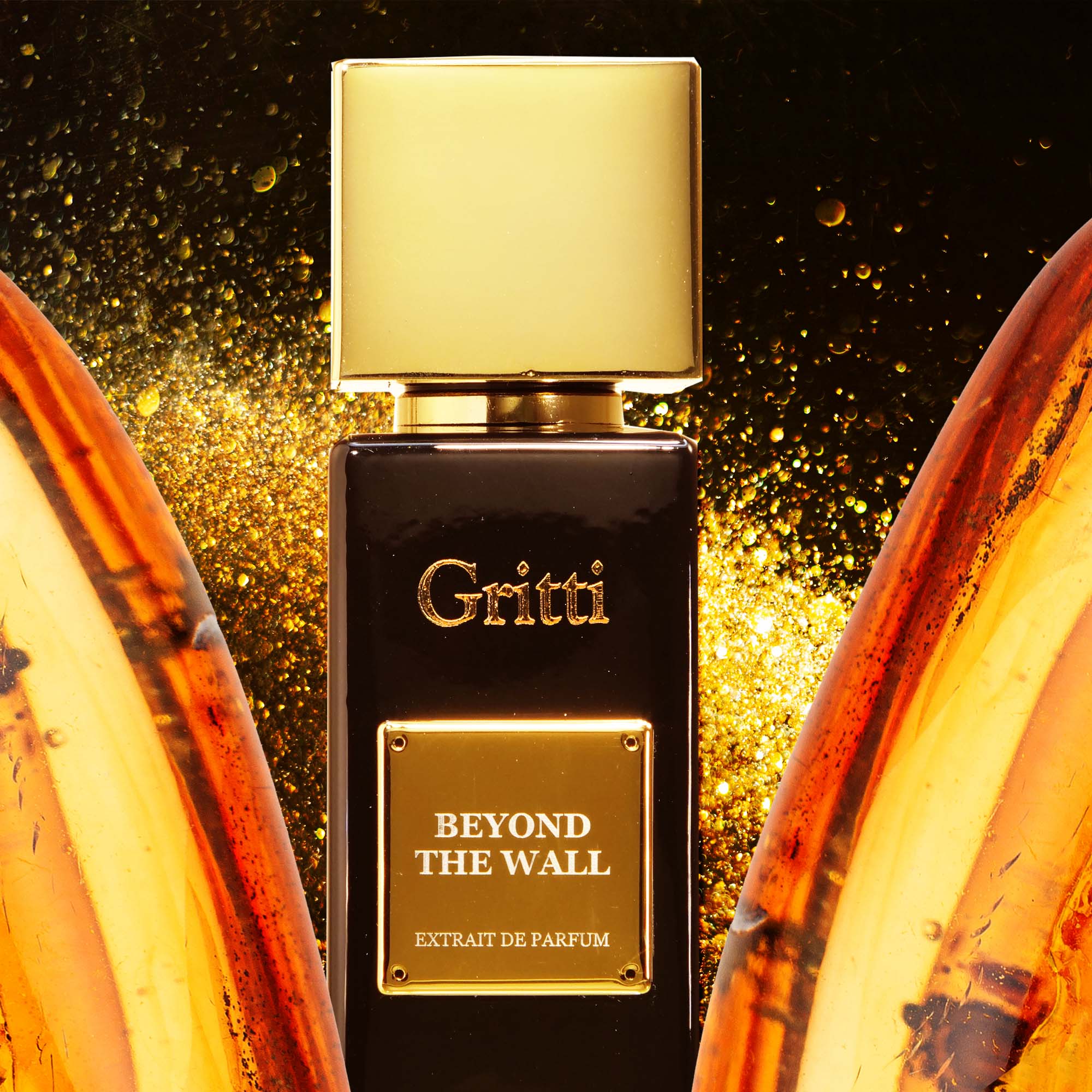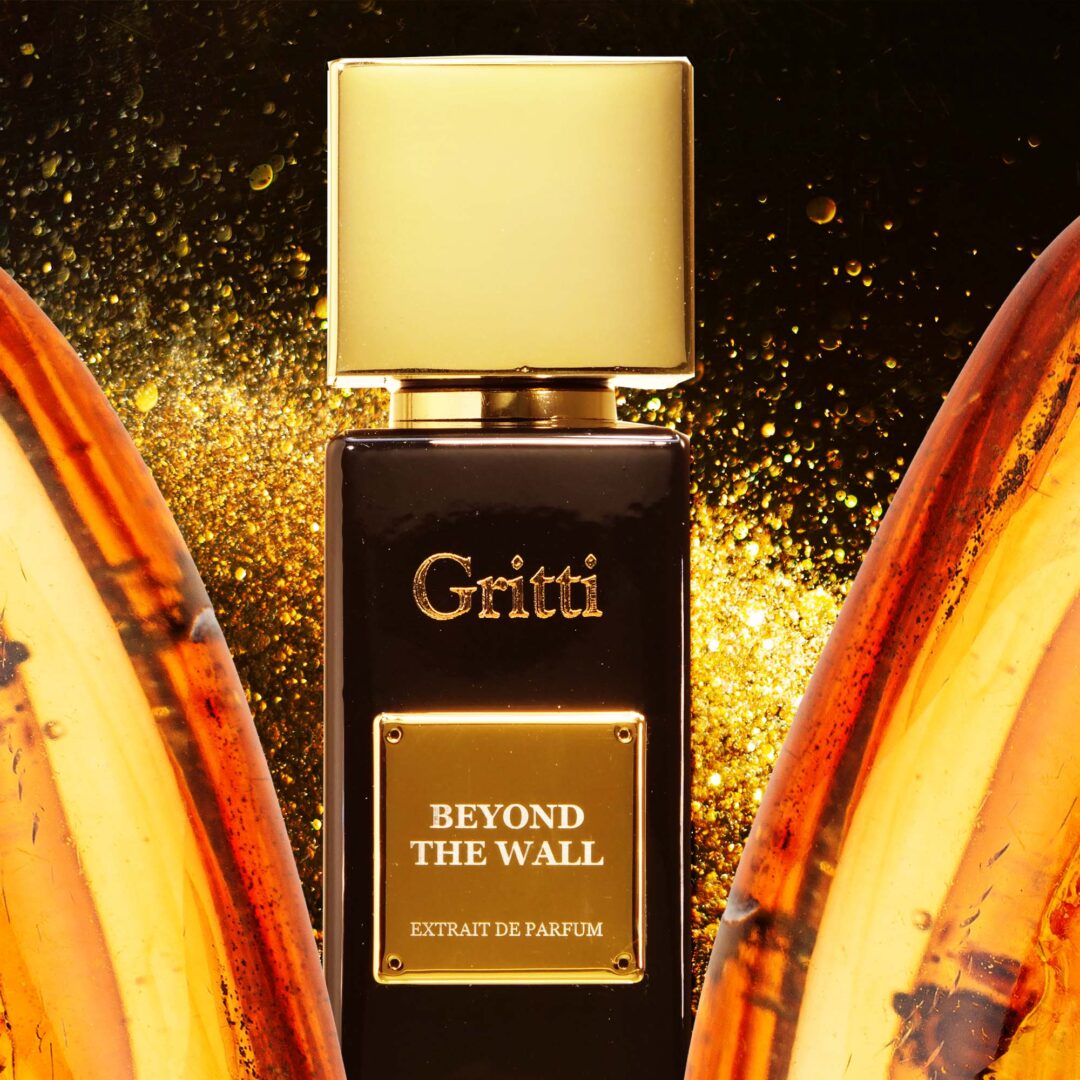 Beyond the Wall is an oriental, spicy-warm and delicious black tea fragrance with the finest iris and musk facets and beautiful sandalwood accents, which in itself is absolutely coherent, skillfully balanced and elegant. Presence is there, but always stylish and never too lush. The longevity is excellent, as you would expect from an oriental fragrance and an extrait de parfum. My – I admit quite openly – favorite today, which really inspires me. In my eyes, rather something for cooler temperatures, so that Beyond the Wall can also perfectly unfold all its warmth and comforting-comforting fragrance mood. 🙂 Absolute test recommendation!