Mit God of Fire und Lady White Snake geht es heute weiter mit der neuen Snake Collection von Stéphane Humbert Lucas. Die Serie umfasst sechs Düfte, von denen ich Euch Venom Incarnat bereits am Dienstag vorgestellt habe (nachzulesen hier). Nächste Woche geht es dann weiter mit den Kreationen Sand Dance, Crying of Evil und Mortal Skin. Letzteren gibt es ja schon länger, doch munkelt man, dass der Duft einer Art olfaktorischem Facelift unterzogen wurde. Dies werde ich natürlich unter Einsatz meines Riechkolbens verifizieren. 😉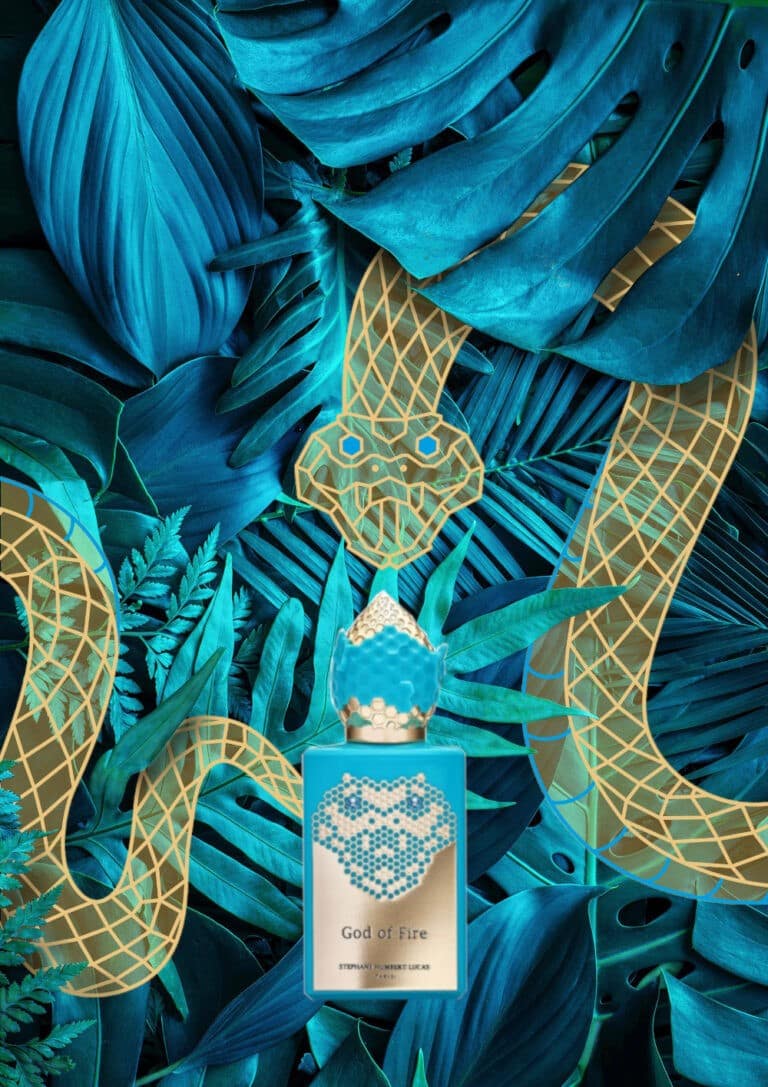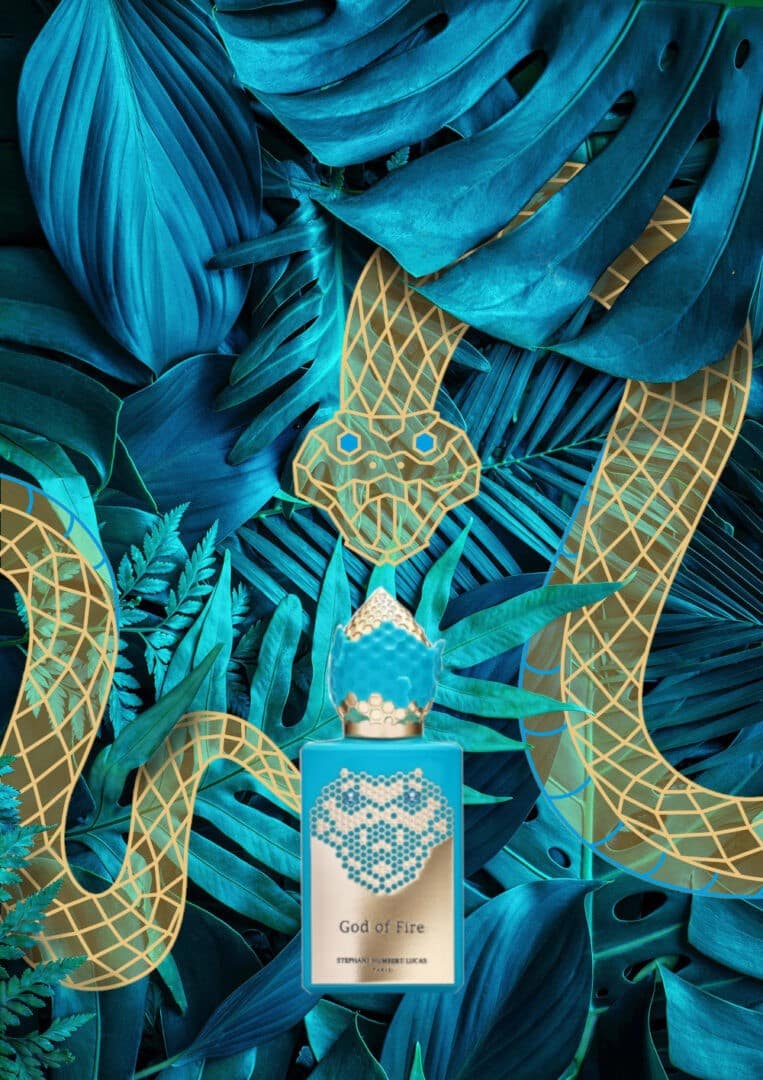 But I don't want to forestall myself, because both of our candidates today have been smiling seductively at me from my sample box ever since I reviewed Venom Incarnate. Not for nothing are they part of the Snake Collection, a line dedicated to the snake. That reptile, which is known to be a symbol of temptation, among other things. Well, with me the work of the snake was done there quickly, great seduction arts are not necessary in terms of fragrances with me – especially after I have already gained a first glimpse of the collection with Venom Incarnat. So, here we go with God of Fire and Lady White Snake. 🙂
God of Fire – Scent of the Gods
In fact, Stéphane Humbert Lucas led me up the garden path a bit with God of Fire. Because at first I was irritated by the combination of the rather cool color blue-turquoise and the fiery name addition, which for me at first glance did not really fit together. Then I guessed – before I had a look at the fragrance notes – that we must be dealing with an aquatic, because the color scheme would be perfect for this.
But far from it! Full of joy and rapture – you know that aquatics are not necessarily my fragrances of choice – I took from the press text the ingredients: Mango, Lemon, Pink Pepper, Coumarin, Jasmine, Woods, Eaglewood (Oud), Nagarmotha, Musk and Amber.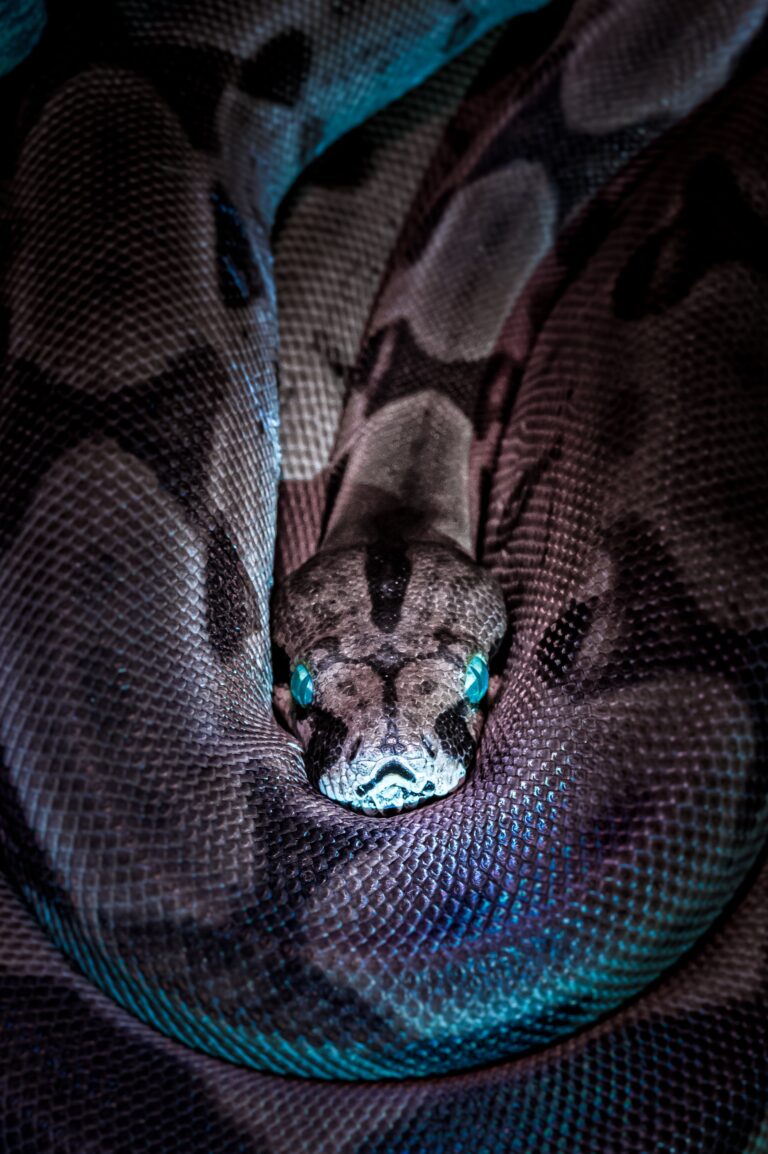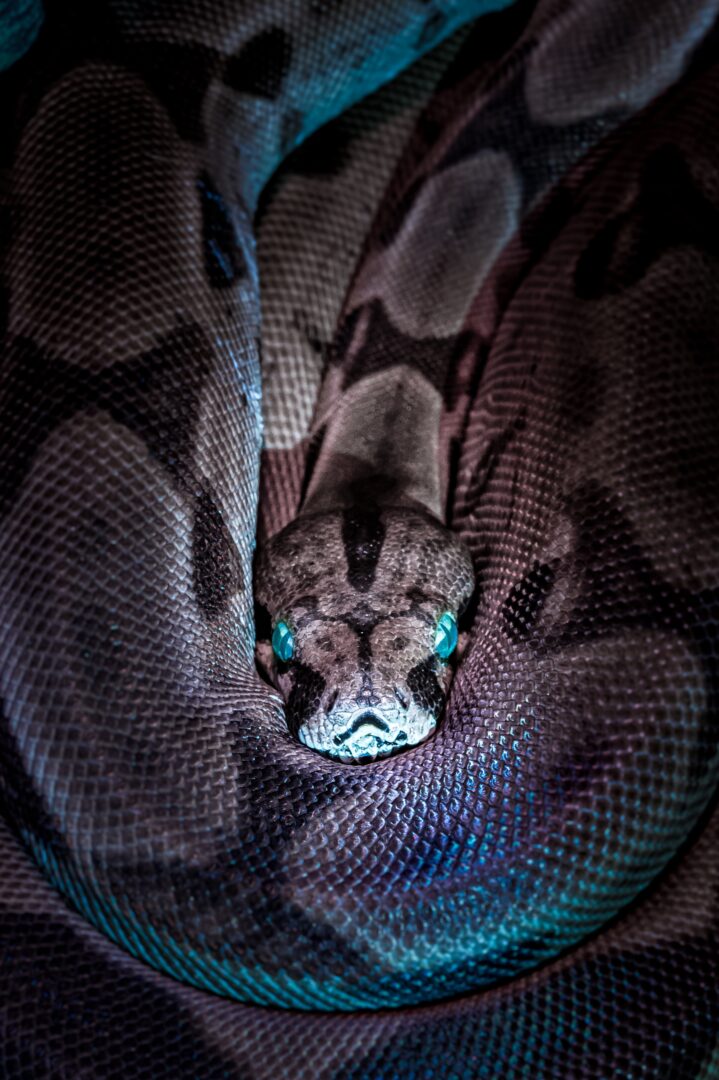 Der Pressetext offenbart auch noch weitere Erkenntnisse: Titel und Farbe sind nämlich von einer aztekischen Gottheit mit dem für unsere Zungen nahezu unaussprechlichen Namen Xiuhtecuhtli inspiriert, was übersetzt soviel wie "Herr des Türkises" bedeutet. An seiner Seite findet sich Xiuhcoatl, die türkisfarbene Feuerschlange, die sein Schutzgeist ist. Und da Götter in der Regel ja eine gewisse Funktion innehaben, ist dies selbstredend auch bei Xiuhtecuhtli so. Er ist … *Trommelwirbel* … der Feuergott. Ha! Damit wäre bewiesen: Zur Erkenntnis kann man also auch ganz ohne Schlange kommen.
The scent of the fire god
Fine citrus notes open God of Fire and immediately provide summery Mediterranean moments. From the start, the hesperides are underpinned by a milky-like powderiness that is soft and gentle. Gradually the mango appears, already longed for by me, because is there anything better than the sweet and juicy aroma of a ripe mango?
Again, a fragrance that is used far too rarely. The tropical fruit brings additional sweetness and a touch of exoticism to God of Fire from the house of Stéphane Humbert Lucas, making the creation a real treat. Jasmine provides a creamy-floral, yet restrained accompaniment, surrounded by gently ambered and delicately smoky woody nuances, which finally let the mango scent fade away very gradually.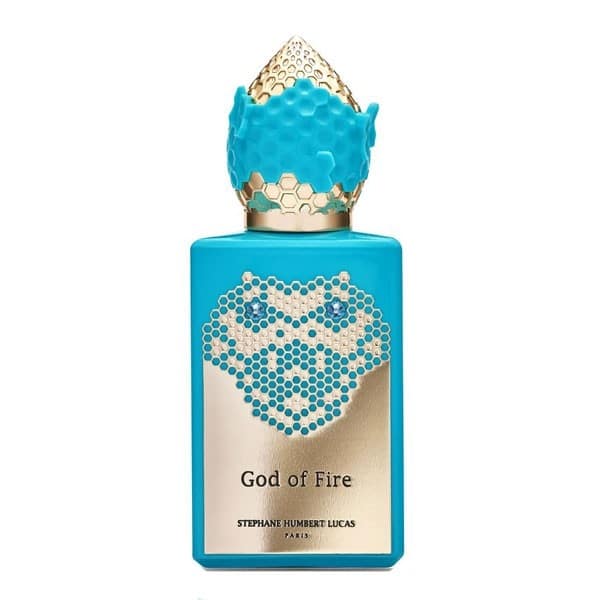 Second fragrance from this series and I'm already completely blown away … that's not easy to manage. Great praise to Stéphane Humbert Lucas for this terrific mango creation, which is really outstanding in my eyes. While definitely sweet, the exotic fresh fruit accents, creamy floral notes and warm, amber base and its medium presence never appear exaggerated. A unisex fragrance that I would wear for any occasion in the warmer months. Beautiful!
Lady White Snake – White Flower Dream
From mango to flowers … Lady White Snake is a dream of lush white flowers, the name already suggests, and the fragrance notes confirm this: Tangerine, orange blossom, honeysuckle, magnolia, tuberose, jasmine, amber, leather and White musk are the ingredients of Lady White Snake.
The eau de parfum was inspired by Chinese mythology, more precisely by the legend of the White Snake, one of the most famous folk tales in China. I would like to give you the legend in a strongly shortened form, in order not to go beyond the scope here. By chance, the white snake gets hold of a remedy that makes her immortal and transforms her – after thousands of years of Taoism teaching – into a young woman. The latter falls in love with a young man, they marry and open a store where they sell medical products to help poor people.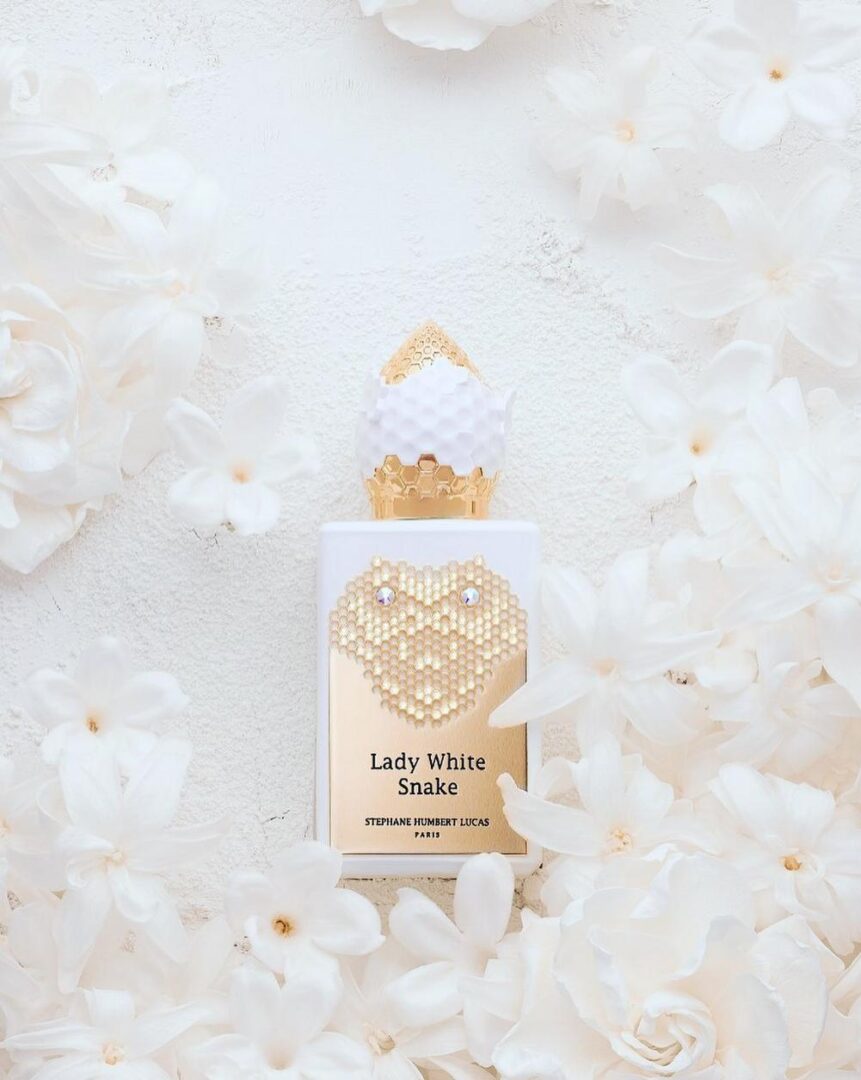 However, an adversary of the white snake destroys their happiness. A humanized turtle spirit reveals the true face of his spouse to the young, unsuspecting husband through a ruse, which frightens him so much that he dies. Deeply saddened, the young wife manages to use magic to bring her husband back to life. But the turtle spirit does not give up, and at the end of the story the white snake is locked up in a pagoda in this very form until it is finally freed by its son after many years.
The legend of the white snake
Soft, velvety and powdery, Lady White Snake is the epitome of a white floral bouquet. Lucid, radiant, opulent, but also infused with a certain transparency and lightness. Tangerine and orange blossom provide a fine-fruity and citrus-floral creaminess in the opening, which is underpinned by aquatic magnolia and lovely powdery jasmine reminiscent of bubblegum.
Tuberose, coumarin and honeysuckle give the creation greenish tendencies that emphasize the beguiling nuances of white flowers. Light, supple suede flashes here and there in the course of the fragrance, melding with the creamy floral notes to create an exceedingly sensual and intoxicating composition that finally fades with distinct vanilla nuances.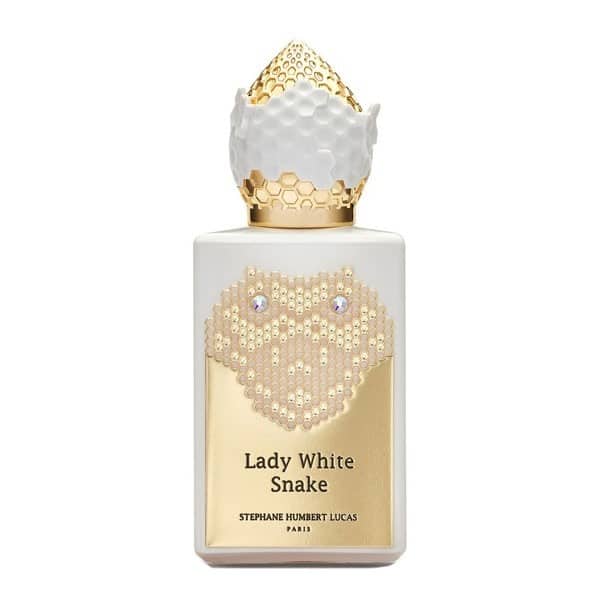 Lady White Snake is the white bloomer among the fragrances of the Snake Collection by Stéphane Humbert Lucas. An opulent, lovely and exceedingly creamy floral fragrance, which for me has distinctly feminine traits and skillfully combines the different facets of white flowers. Ideal for friends of powdery floral fragrances with clear sweetness and presence. A creation that calls for spring and summer and that I can actually imagine everywhere, only for the office it might be a bit too much. 😉
Which of the two fragrances is your favorite? Are you team mango or team white flowers?