With Nektar, Laboratorio Olfattivo presents us with another fragrance from the Laboratorio in Nero collection, which in the meantime has grown into quite a handsome collection. Feature of the Nero fragrances of the Italian niche fragrance label are the color-matched and thus black flacons, which contain creations that fully surrender to the rather somber color.
For Laboratorio Olfattivo, black is "the symbol of elegance, luxury and mystery" that is "represented with a complex formulation" in the Nero collection. Added to this are the finest raw materials and the fact that the perfumers are given free rein in their creative work. The best conditions, therefore, for exquisite perfume compositions. 🙂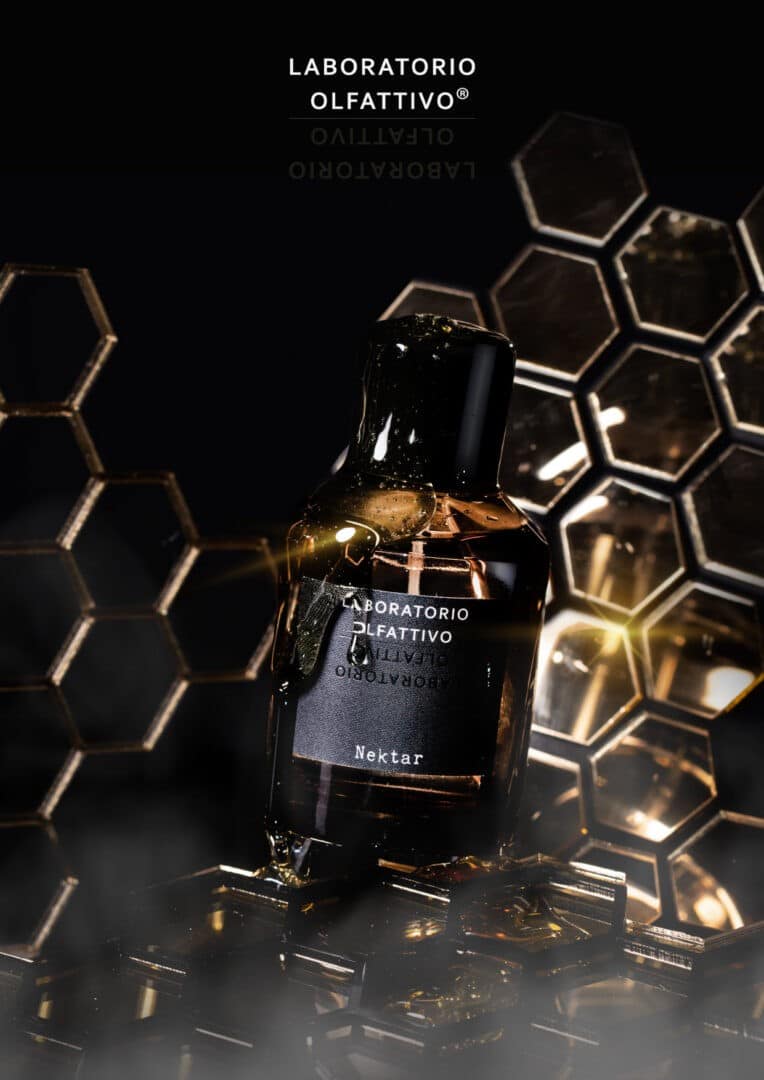 Here in the Duft-Tagebuch Laboratorio Olfattivo was already represented several times with its fragrances (read here). I would especially like to highlight the interview I had the pleasure of conducting with founder Roberto Drago in the summer of 2021 (read it here). Drago founded the niche fragrance brand in 2009 with his wife Daniela Caon and has launched new fragrances every year, created in collaboration with top perfumers such as Lucien Ferrero, Jean-Claude Ellen, Luca Maffei, Dominique Ropion, Cécile Zarokian and many others. The art of French haute perfumery meets Italian elegance and creative sophistication at Laboratorio Olfattivo, resulting in fragrance compositions that are really fun to smell.
Nektar – Laboratorio in Nero
So now Nektar is the latest addition to the Nero collection, created by perfumer Pierre-Constantin Guéros. My very first association with the name Nectar was a springtime scent, flower-heavy, sweet, buzzing little bees and airy butterfly flutter. Then I remembered that we are dealing with an Eau de Parfum that pays homage to the color black, to which my pale pink fragrance dream may hardly fit.
My first inspiration for this perfume was a beautiful trip to Wadi Darbat, in the south of Oman. A very special place in the Middle East, as all of India's monsoons eventually end here. Instead of aridity and desert, as one would expect, this region is fertile and extremely varied botanically: wide rivers, large trees and a special treasure of this region, the Sidar tree or Syrian Christ thorn.

Pierre-Constantin Guéros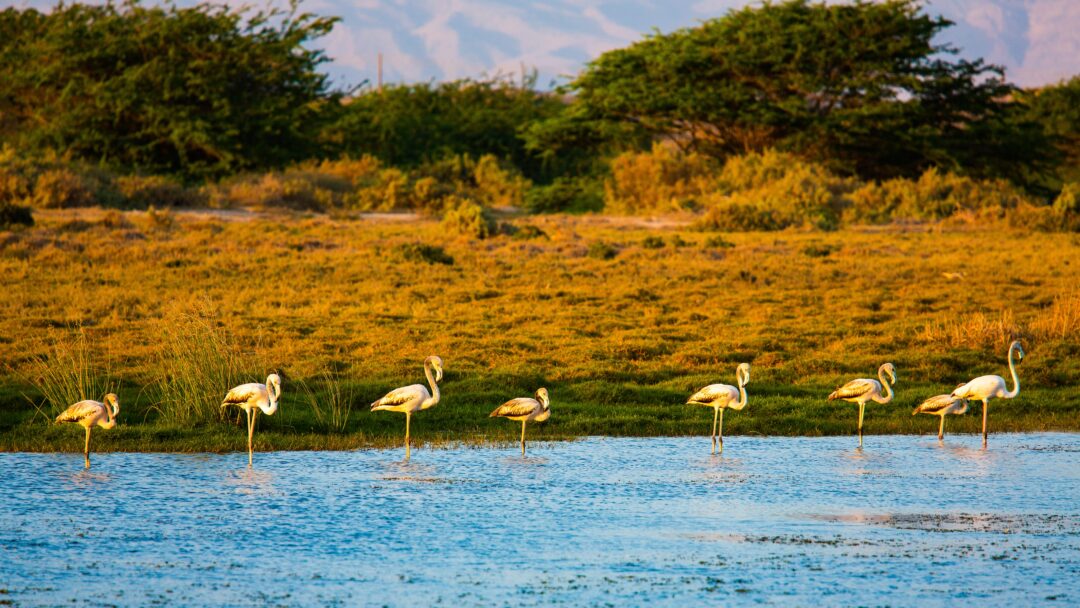 The above picture does not come directly from the mentioned wadi, because unfortunately I did not find free photos – also not in the press material. But at least it is a shot from southern Oman, more precisely from near the city of Salalah, which is not far from the source of inspiration for the fragrance Nektar.
Liquid gold of the Orient
The Sidar tree mentioned above, which is probably found in Wadi Darbat, has excellent resistance to heat and drought and also produces yellowish fruits from which honey can be made. This so-called Sidr honey is said to have all kinds of health-promoting properties. Admittedly, the mental path from honey to nectar is not really far, so I am curious to see what kind of olfactory delicacy Pierre-Constantin Guéros and Laboratorio Olfattivo are serving us here.
The ingredients clary sage, bergamot, grapefruit, elemi resin, red berries, honey, leather, incense, davana, chocolate, cinnamon, tonka bean, bourbon vanilla, vetiver, cedar and patchouli paint a lush, oriental-like fragrance that makes me more than curious.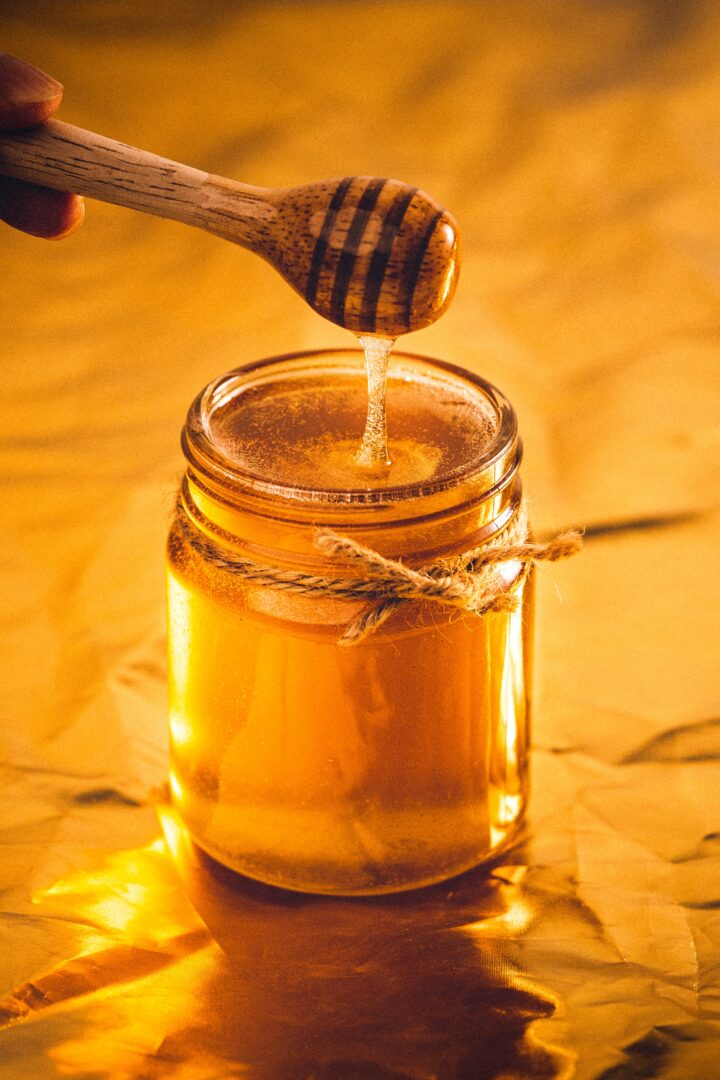 When I received the first samples of the fragrance that would later become Nektar, I was enraptured by its character and the quality of the composition. Full of softness and creativity, Nektar is reminiscent of honey without being overpowering. At the same time, it gets its distinctive profile precisely from the intense notes.

Roberto Drago
How does Nektar smell?
The liqueur-like nuances of the Davana, reminiscent of pickled dried fruit, already bathe the opening of the creation of Laboratorio Olfattivo in golden light. Subtly refreshing accents are set by citrus fruits and the herbaceous nuances of clary sage and elemi resin. Honey gives the fragrance a nectar-like sweetness, which is gradually joined by intensely spicy and darker facets. Supple leather and incense are particularly noteworthy here.
The milky notes of chocolate and a pinch of cinnamon provide a spicy-smooth creaminess underpinned by velvety-earthy patchouli and vetiver. Vanilla and tonka bean show up in the finish with the aromatic and persistent nuances of cedar wood, making the fragrance end beautifully and harmoniously.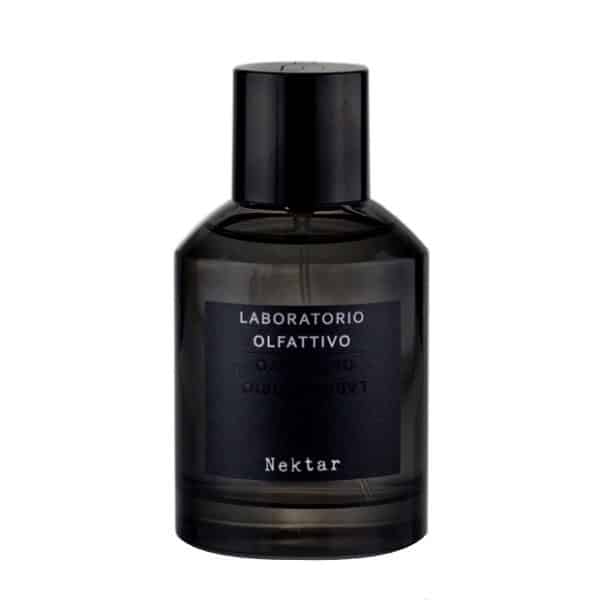 Friends of oriental spicy fragrances watch out! Nektar could be just the thing for you. Laboratorio Olfattivo's creation is a warm, lush, delicately balanced Oriental with a densely woven scent tapestry full of heady nuances without ever being too opulent. Creamy, spicy, sweet and intense, Nektar seems ideal for the cooler season, because it wraps and warms like a supple soft scarf of cashmere wool – cozy, relaxed and yet extremely modern and elegant. Beautiful! 🙂