… gibt es jede Menge, zumal ja eben auch die Mailänder Esxence ins Land gezogen ist, die viele Hersteller dazu nutzten, ihre Neulancierungen vorzustellen. Ich war leider diesmal nicht vor Ort, was nicht heißt, dass ich nicht vorne mit dabei bin, Euch einen Rundumblick auf zu erwartetende Novitäten zu präsentieren.
Humiecki & Graef erfreuen sich über Zuwachs: Nouveau-nu und Abîme heißen sie, die beiden neuen Düfte, bedeutungträchtig wie eh und je: Abîme steht für das Gefühl des Schmerzes, welches wohl mit einer ordentlichen Portion Narzisse zum Ausdruck gebracht wird. Nouveau-nu sieht sich der Hoffnung verpflichtet – und malt diese schön mit Honig, wie ich las.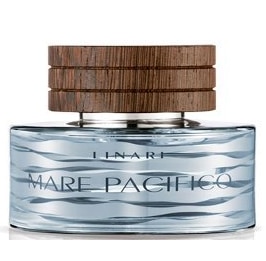 Aus dem Hause Linari kommt ein neues Parfum namens Mare Pacifico, welches, wie auch anders, dem Meer gewidmet ist. Auf diese frische Brise freue ich mich.
Schauen wir uns mal in den Nachbarsländern um und springen zuerst nach Frankreich: Montale erweitern ihre Kollektion um zwei Oud-Düfte, die auf die Namen Melody Aoud und Aoud Orange hören. Aoud Orange brilliert mit folgenden Noten: Bergamotte, Safran, Oud, Veilchen, Rose, Patchouli, Sandelholz, Leder, weißer Moschus und Eichenmoos. Melody Aoud verfügt über folgende Ingredienzen: Gewürznelke, Safran, Elemiharz, Oud, Leder, Jasmin, Ylang-Ylang, Rose, Sandelholz, Ambra, Moschus.
Au Pays de la Fleur d'Oranger haben zwei Blumen für uns im Gepäck, nämlich Violette Sacrée und Rose Irisée.
Olfactive Studio erfreuen uns, vor allem auch mich, mit einer Tuberose aus den Händen von Mylène Alran:
"A voluptuous and smokey fragrance, Ombre Indigo is the scent of shadow. Ombre Indigo is an enigmatic fragrance; its blend of woods and smoked resins reveals the radiant opulence of tuberose laced with saffron and melts into swirls of papyrus, incense and benzoin. A bright, deep, beguiling and flamboyant sillage."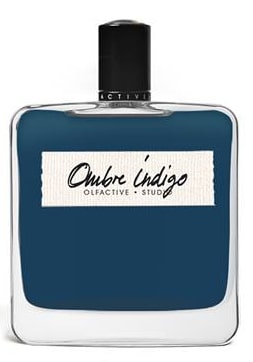 Neben den genannten Zutaten finden sich noch Petitgrain, Bitterorange, Pflaume, Vetiver, Ambra, Leder und Moschus. Das lässt mich schon jetzt mit den Hufen scharren… Und diese Farbe!
Die schöne Kollektion von Ann Gérard wird durch Rose Cut ergänzt:
"Wildly feminine, Alluring and potent, Rose Cut unleases the power, of a velvety, intoxicating aura. A true diamond, nestled against your skin."
Herrliche Rosen vermögen mich immer zu entzücken, da hier Duchaufour der Schöpfer ist, bin ich natürlich umso gespannter. Außer der Rose finden sich hier noch rosa Pfeffer, Rum, Pfingstrose, Vanille, Patchouli, Eichenmoos und Benzoeharz.
Isabey lancieren Lys Noir, der auf einem alten Klassiker des Hauses basiert – nähere Duftnoten gab es noch nicht dazu, auch habe ich ganz unterschiedliche Daten gefunden, wann der alte Lys Noir wohl entstanden ist: Von 1913 bis Mitte der Zwanziger ist alles dabei. Lassen wir uns überraschen, er kommt im Sommer.
Jul et Mad erzählen uns ein weiteres Kapitel ihrer Liebesgeschichte, und zwar mit Aqua Sextius, der von Cécile Zarokian kreiert wurde. Schauplatz: Die Hochzeit in Aix-en-Provence. Die Duftnoten: Bergamotte, Orange, Grapefruit, Zitrone, Minze, Eukalyptus, Mimose, aquatische Noten, Feige, weiße Blüten, Labdanum, Zedern- und Guajakholz, Eichenmoos, Moschus und Ambra.
Givenchy gibt sich die Ehre und entert den Zirkel der erlauchten Haute Couture-Designer mit exklusiven Duftkollektionen: L'Atelier de Givenchy heißt die neue Kollektion des Modehauses, die sieben Düfte umfasst: Ambre Tigré, Bois Martial, Cuir Blanc, Chypre Caresse, Néroli Originel, Oud Flamboyant und Ylang Austral. Momentan gibt es sie exklusiv bei Harrod's, ich hoffe, das bleibt nicht lange so… Zu interessant lesen sich die Düfte, findet Ihr nicht? Schöne Ingredienzen, tolle Namen und wundervolle Skizzen…
Ambre Tigré – Suggestive of lush nature and animal impulses, Ambre Tigré is a feline fantasy, a call for passion. Amber evokes the bewitching, magnetic sensuality of Givenchy Couture skin and fur prints, while the fullness of vanilla and the animality of labdanum ciste soften the amber's fervour, completely melting into it, as a leopard's spots blend into its coat. Ambre Tigré awakens our most sensual instincts, preparing us for enchantment of all kinds.

Bois Martial – Bois Martial echoes Givenchy Couture's ultra-structured, architectured cuts, which are frequently softened with a free and vaporous touch. This contrasting, sometimes androgynous style lends majesty and authority to the silhouette. Dictated by the same intentional geometry, the fragrance's olfactory identity adopts a special dimension by building on a wood seldom used in perfumery: coconut wood. This wood chooses pineapple sage as its wild and vivacious emissary. The unexpectedly creamy facets of pineapple and coconut defy the calculated austerity of the whole fragrance by composing an eccentric harmony. This whimsical, gourmand accord is illuminated by the dry, intense radiance of cedar wood. The wood becomes legend and turns Couture in an intense olfactory minimalism.

Cuir Blanc – The audacious blend of Cuir Blanc is controlled and complex. Leather, the ultimate noble material, evokes the perfumer's original profession of glove maker. An ancestral alliance of French luxury… Carnal yet luminous, white pepper, white musk and white leather compose a quasi-tactile olfactory approach to translate the sensorial pleasure of leather on the skin. It defies the notion of colour, creating a triumphant balance. Sculptural and absolute, the personality of Cuir Blanc transcends the conventional standards of fashion and perfumery.

Chypre Caresse – Chypre Caresse is the olfactory translation of a timeless and delicate Haute Couture dress featuring diaphanous pleats, fine embroidery and evanescent feathers. Subtly, like mist rising over morning dew, this sparkling, crystalline chypre exalts freshness before gradually revealing its timeless woody chic. It gives natural charisma and aerial nobility and grace to the individual who wears it. Crystalline lemon flesh blended with jasmine dew brings a luminous fluidity to the accord. The vegetal green accent of angelica evokes a parasol of petals as soft as dotted swiss, with a refined, suave and musky scent. Then comes patchouli, which gives the base note a precise architecture.

Néroli Originel – Néroli Originel was inspired by the model of a dress worn by Givenchy's first muse, Audrey Hepburn. The alchemy of her encounter with Hubert de Givenchy gave rise to a new style blending grace with elegance. For the innately chic person, neroli is the must-have scent. Radiant and delicate, neroli blossoms here like a powdery kiss under the caress of iris which, like a murmur of taffetas, tones down neroli's luminosity with its subdued tonality. Musk-seamed vanilla wraps its rich smoothness around the composition's vaporous contours in a generous ball effect. A majestic floral, Néroli Originel reveals a radiant personality and inducts neroli into the pantheon of iconic elegance.

Oud Flamboyant – Oud Flamboyant brilliantly translates Givenchy's creative force and excellence. Just like Haute Couture summons the art of the splendorous and the spectacular, this olfactory creation summons the sacred spirit of the Orient to immortalise the magic of bodies adorned with precious embroideries and golden-brown fabrics. Oud wood gives the fragrance its utter magnificence. Bedecked with rare and precious facets, like the golden mosaics that dazzle on Givenchy silhouettes, it evokes an extroverted and luminous potency. Unsettling and enchanting, it sensually blends with the mystical fervour of labdanum ciste and the smoky aromas of leather. The fragrance of One Thousand and One Nights, Oud Flamboyant symbolises the eternal feminine in all its strength and mystery.

Ylang Austral – Givenchy Couture combines extreme structural precision with freely chosen materials, like Ylang Austral, which truly invites us on a journey. Exotic, chic and radical, it envelops the skin with an ultra-voluptuous, woody floral heat. The fragrance kicks off by unveiling notes at once classic and unexpected. The fruity-green touch of mandarin leaves foreshadows the opulence of a luxuriant adventure. Legendary ylang-ylang enchants this olfactory composition with its Creole charm and exotic, gourmand sweetness. An enveloping, woody base of sandalwood also escapes conventional codes to reveal lusciously smooth, sunny accents. Somewhere between flower and wood, Ylang Austral's trail turns the senses upside down. A fragrance synonymous with a dream-like odyssey.
Morgen geht es weiter, es gibt noch soo viel zu entdecken und soo viele Sehnsüchte zu wecken, glaubt es mir 😉
Viele liebe Grüße,
Eure Ulrike.