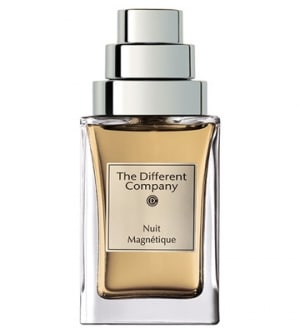 … diesen Jahres beschäftigen uns dieser Tage – und flott geht es weiter, immer noch mit den Franzosen: Haben wir gestern mit Givenchy aufgehört, hüpfen wir heute zum nächsten Haute Couture-Haus, nämlich zu Hermès. Die haben nämlich seit März eine neue Parfumeurin – Christine Nagel. Bevor sie allerdings zu Hermès ging, war sie noch für The Different Company fleißig: Nuit Magnétique heißt der Duft, den sie für das Label kreiert hat. Die Noten hören sich unfassbar gut an: Ingwer, Blaubeere, Bergamotte, Tuberose, Rose, Jasmin, Pflaume, Ambra, Hölzer, Benzoeharz, Patchouli, Moschus und Ambra. Darauf bin ich sehr gespannt, die Mischung liest sich fantastisch, finde ich.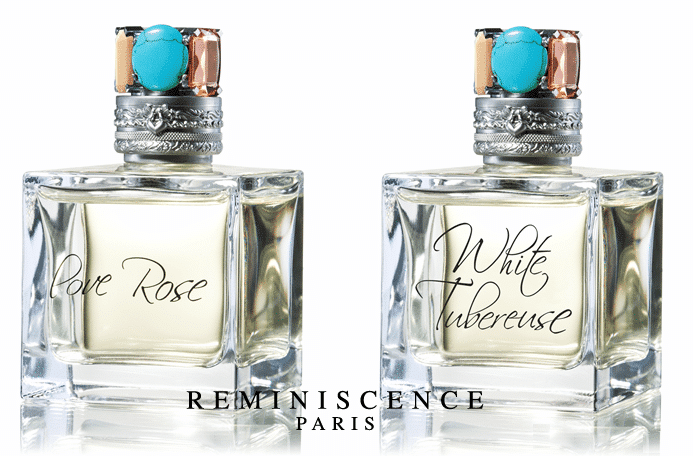 Reminiscence erfreuen uns demnächst mit, man höre und staune: Zwei Blumen. Love Rose und White Tubereuse heißen deren Neulinge. Love Rose wartet mit Centifolia-Rose oder auch Provence-Rose auf sowie Jasmin, Iris, Leder und Moos. White Tubereuse umrahmt die Protagonistin mit Hölzern, Moschus und Gewürzen.
SoOud schlagen Brücken zwischen Orient und Okzident – und zwar mit Ilham:
"Ilham is the new fragrance by soOud: in Arabic it is the sound of the word whose corresponding meaning is "Inspiration". A complex and intense olfactory pyramid, notable for such precious and unusual ingredients as saffron, grey amber, tree musk, the Indian spice Nagarmotha or the Malaysian essential oil Gujum."
Memo lancieren Kedo, den ersten Duft einer neuen Kollektion namens Graines Vagabondes. Now Smell This wussten schon mehr, siehe hier:
"Memo is continuing its sensory journey with a new aromatic, vegetal, botanical and vibrant collection. Its source of inspiration? Seeds and their power of life. By exploring its passion for this essential womb, eternal ally and little natural gem that has lost none of its symbolic force, the brand is taking its desire for discovery and its appetite for creation up a notch further.

[…] Kedu, nicknamed "the garden of Java" in Indonesia, is a plain bordered by a volcano. Its soil, which has been made fertile by the ash, is sacred. Glossy green palm trees nonchalantly rub shoulders with one-horned rhinoceros, giant flowers in changing colours, prehistoric buffalo and bent-backed pilgrims. Borobudur arises shrouded in mist, a site of prayer constructed on a magical square. Tradition has it that you can purify your soul by throwing sesame seeds – one seed for each passion – into one of its flaming domes. The burnt sesame aromas rise up to the heavens. The husky accents of the seeds, which are symbols of longevity, set the sparkling freshness of grapefruit alight. […] Its primary ingredient – sesame, the symbol of longevity in Asia – is a magic incantation in and of itself; we long to murmur "Open sesame" on discovering this fragrance. And as it happens, the perfumer's fine expertise was required for this ingredient to reveal all of its secrets. It unfolds on contact with grapefruit, neroli, white musk and moss to form an enchanting spell. Sesame and grapefruit come together and merge like the landscape that inspired them, the high plain of Kedu."
Zu den bereits genannten Ingredienzen kommen noch Maté-Tee, Mandarine, Freesie, Rose und Pfingstrose.
Francis Kurkdjian denkt an uns Damen und bringt ein neues Reise-Zerstäuber-Set heraus: Globetrotter heißt es folgerichtig und sieht ziemlich schnicke aus. 11ml-Phiolen gibt es dazu, und zwar jeweils im Dreier-Set, erhältlich für einen Großteil der Düfte des Hauses Maison Francis Kurkdjian (Bildquelle: Vogue.fr).
David Jourquin verleiht seiner Liebe zu Leder Nachdruck: Seinen beiden Lederdüften von 2011 folgen nun zwei weitere Lederchen namens Cuir Altesse und Cuir de R'Eve, beide für die Damenwelt. Zu Cuir de R'Eve liest man Folgendes:
"This Eve emerging from her dream has the delightful charm of a morning stroll along the banks of the Seine, and the and the rascality of a little hat dancing off in the wind above the bouquinistes' iconic stands, spreading its delicate yet intense, floral yet powdery aura all around.

The elegance and vivaciousness of a powerful quick-witted woman, the intensity of her gaze, the sassy shine of her cherry lips, the power of her personality, her daring nonchalance… A liberated, passionate, powerful and luminous woman. From a warm bed of patchouli, leather, vanilla and musk arise the delightfully floral notes of heliotrope and Siberian iris electrified with ripe red fruits. In their wake, a delicate yet intense cloud emerges – bold and impertinent, with a joyous note of bergamot and a powdery constellation of pink peppercorns, wrapped in the elegance of clove."
Cuir Altesse beinhaltet folgende Zutaten: Rosa Pfeffer, Orange, Kardamom, Rose, Jasmin, Gewürznelke, Kumin, Patchouli, Leder, Vanille Kumarin, Eichenmoos und Benzoeharz.
Lederdüfte für die Frau – das ist nie falsch. Ich freue mich, vielleicht ist ja mal wieder einer für mich dabei. Bevor ich es vergesse – Cecile Zaroukian ist die Parfumeurin.
Weiter geht es in Europa – und zwar auf einen Sprung nach Schweden: Agonist haben einen neuen Duft, der auf den Namen Solaris hört:
"New emotions coming from the North by Agonist. An olfactory pyramid always ahead of its time: this is the golden thread in every Agonist creation. Unisex fragrances, products with 100% natural essences, inspired by the climate and culture of Northern Europe, in which design and purity come together, each characterized by the matching of unique essences, conceived in close collaboration with renowned perfumers. Solaris, is the new season's fragrance inspired by the vibrant light of the midnight sun that is typical of the Nordic summers. Fresh and warm at the same time, thanks to the olfactory roundness of its notes, this fragrance encapsulates the same magic as those never-ending sunsets, that last even after midnight."
Morgen ziehen wir weiter nach Italien – bis dahin alles Liebe und viele Grüße,
Eure Ulrike.