Even if the summer of 2023 is actually over, new launches still arrive regularly at Aus Liebe zum Duft that make our mouths water and us longingly look forward to the summer of next year: Cocktail Maracuja by New Notes is such a candidate.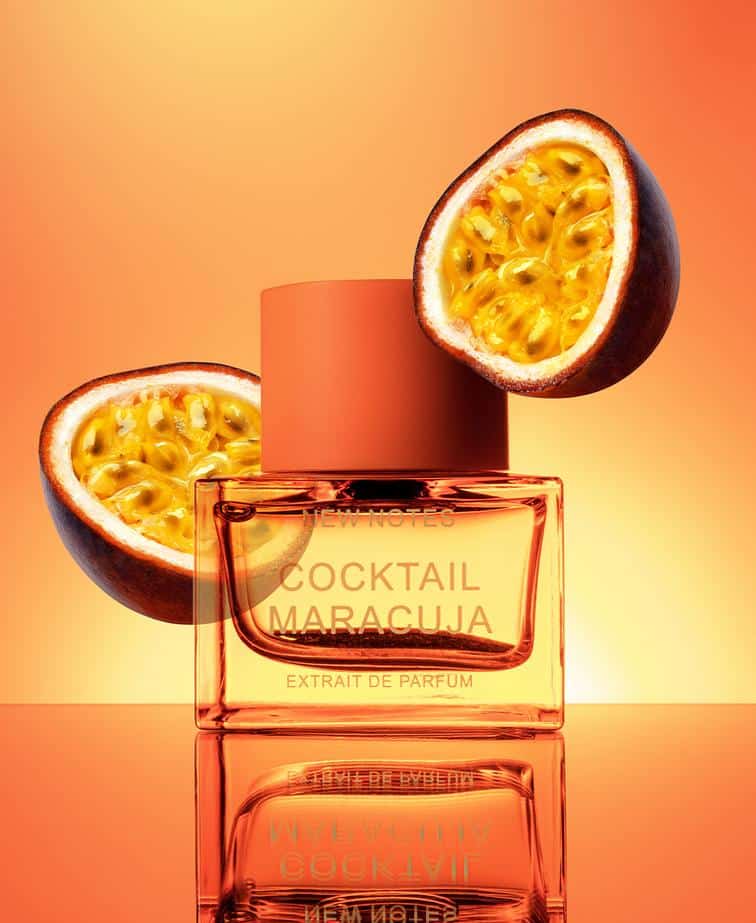 Fruits are currently a big topic in the world of niche fragrances, as we have already experienced. I told you about my favorite cherries in the article Top 5 cherry fragrances – Julia's favorite summer fruits – including, by the way, a creation by New Notes, namely Latte di Cherry – and introduced you to a really great peach scent in Suncrest by Ulrich Lang – sun-kissed peach dream. So today we're talking about another fruit that will seem no less tempting, I'm sure.
Short and sweet: the passion fruit
In the form of juice, ice cream or even directly as a fruit, the passion fruit certainly most of you have already enjoyed. The fruits of Passiflora edulis, a member of the passion flower family, originally come from the tropical or subtropical regions of South America, but are now cultivated worldwide in this climate zone.
There are different varieties of the species mentioned, although in our supermarkets mostly the passion fruit with a purple skin is offered and is therefore better known here. The jelly-like, juicy flesh, interspersed with numerous seeds, tastes characteristically sweet and sour, even if the consistency may of course take some getting used to for many.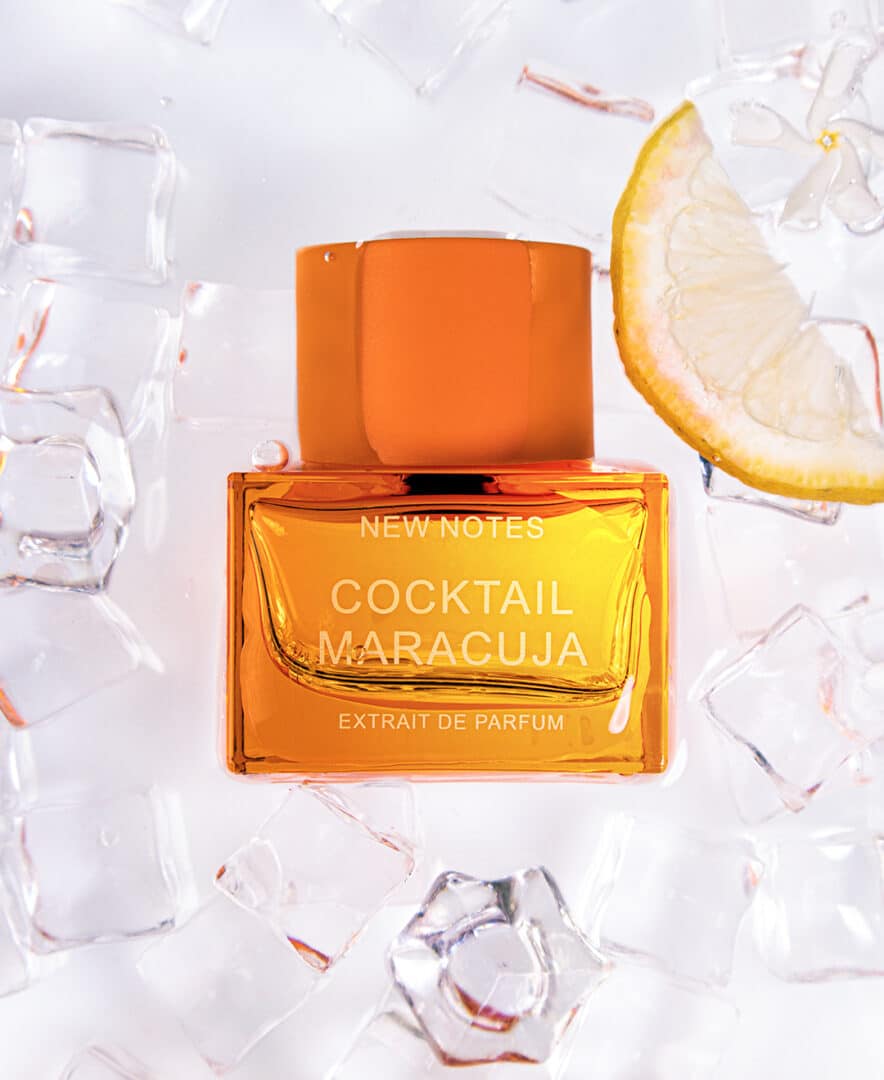 Cocktail Maracuja – Salute!
So the Italian niche fragrance brand New Notes dedicates its own fragrance to this exotic fruit. But of course we are not served passion fruit alone, but as a kind of cocktail. I briefly reflect on my existing knowledge of cocktails and have to admit that I have not yet been handed such a drink over the counter of a bar.
A short search on the Internet quickly reveals to me that there seem to be some more or less modern cocktail recipes with passion fruit juice and I remember a few months ago enjoyed, excellent and alcohol-free Moscow Mule, which was also refined with the sweet-sour tropical fruit. Absolutely recommendable!
In Cocktail Maracuja, New Notes combines maracuja (passion fruit) with black currant, pear, strawberry, lemon, jasmine, rose, cinnamon, cardamom, pink pepper, ginger, vanilla, amber, milk, white musk, patchouli and cedarwood.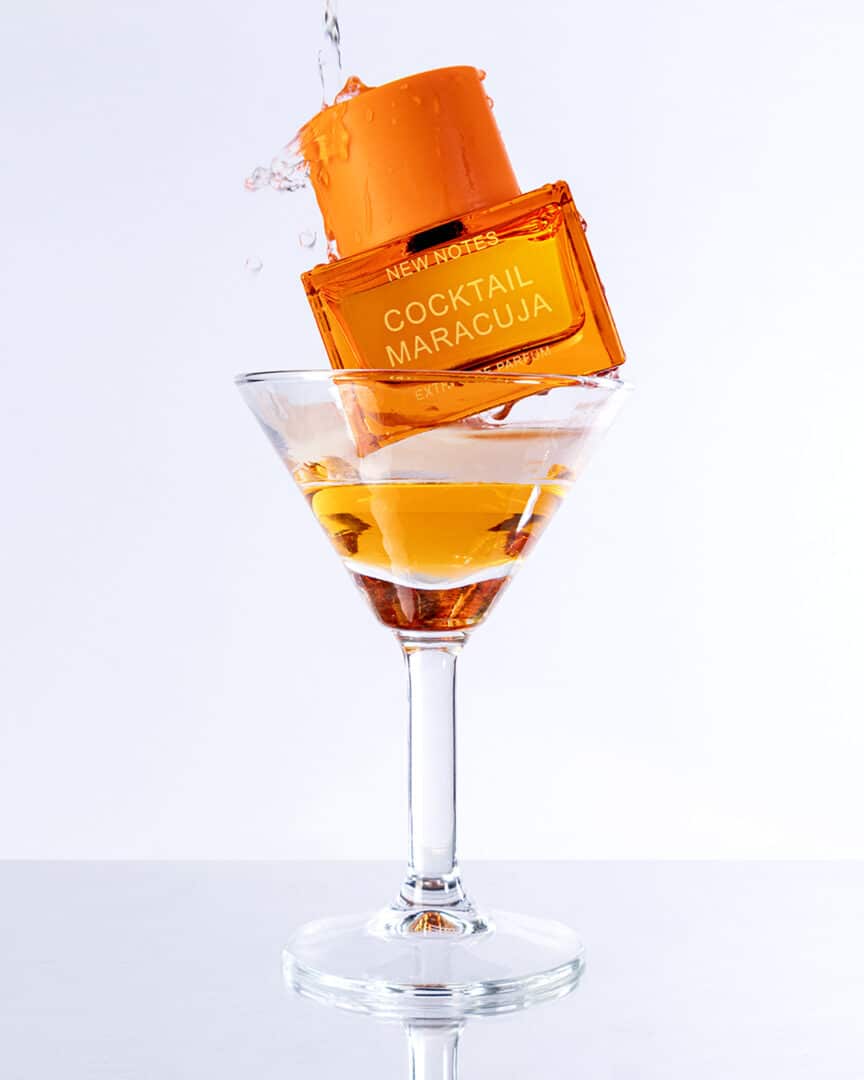 Cocktail Maracuja leaves the lively mood of a party on the skin, the unbridled fun of endless drinks with friends. It is the fruity and amber cocktail that we drink while the music fills the beach with happiness and the melody of the senses lights up to the rhythm of the sunset. It is the scent of entertaining and unforgettable evenings that we wish would never end.
On top a Cocktail Maracuja …
The passion fruit shows up right from the start of the creation from the house of New Notes. As usual, sweet and sour, tangy and with a hint of exoticism, soon accompanied by other citrus-lovely fruits such as strawberry, lemon and blackcurrant. The spices are also not long in coming. They give the composition tension and depth, give the fruity nuances that certain something, while creamy jasmine provides a soft, smooth underpainting.
Airy rose notes bring a touch of lightness and transparency to Cocktail Maracuja. Gently, the extrait de parfum glides over into the base. Here, milky, warm and creamy-powdery notes join the still perceptible passion fruit along with fruity entourage. Delicate, quiet and careful, the creation slowly and gradually fades.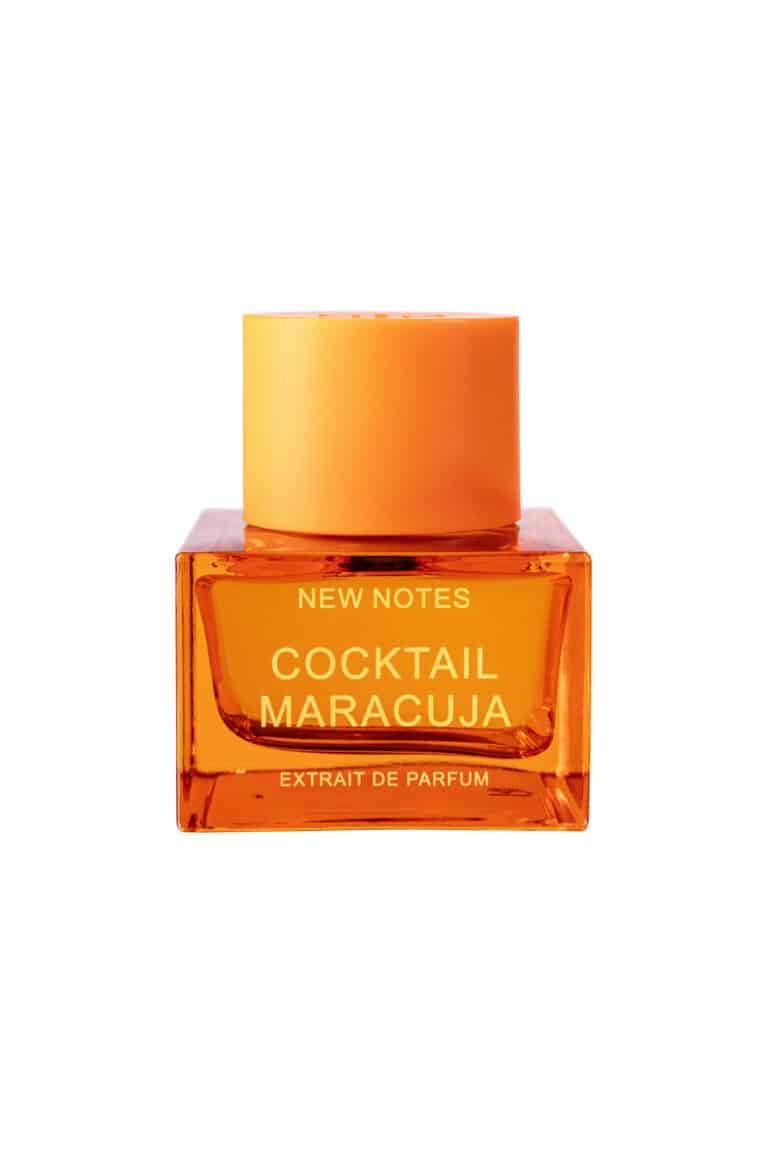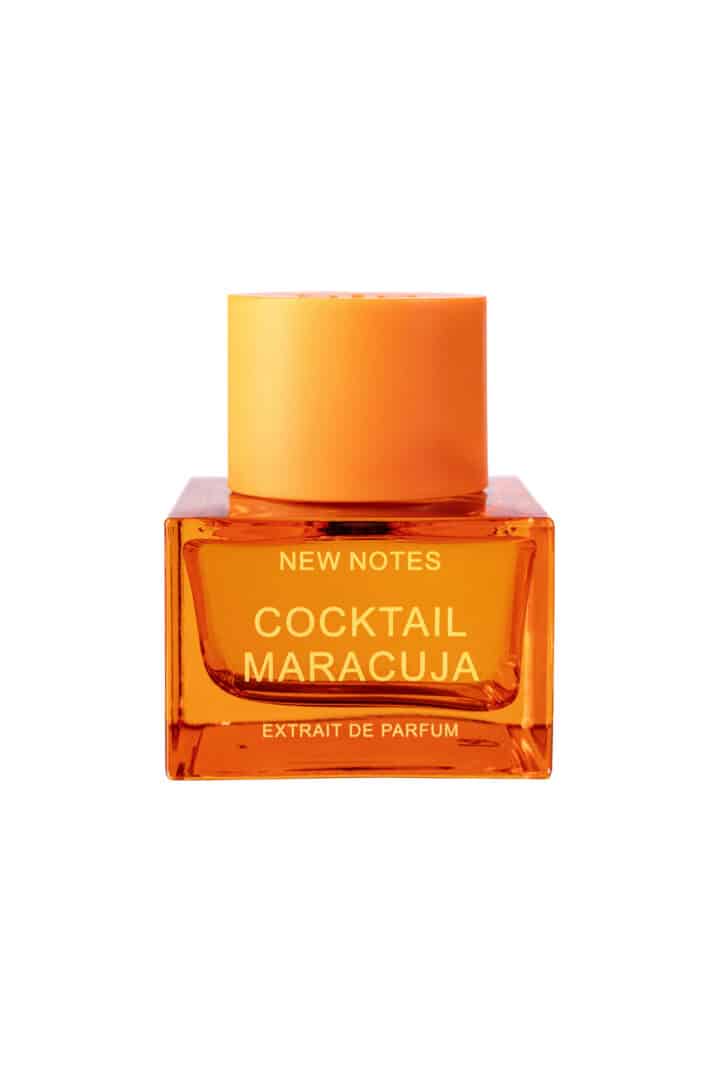 Cocktail Maracuja is a delicate, soft and rather transparent fragrance with a clear note of passion fruit, which the brand New Notes combines with lovely fruits, creamy flowers and a spicy-warm and soft base. Even if the colour of the bottle is gaudy, we are not dealing with an opulent juicy, dotty colourful fruit bomb, but with a finely balanced and beautifully composed, exotic-looking and wonderfully creamy passion fruit fragrance that keeps us the summer a little longer.
Modern, elegant and resting in itself, Cocktail Maracuja is a pleasant and uncomplicated companion for any occasion and also any season – with a tendency to spring and summer. I like the extrait de parfum very much, and my sample will certainly be used many times over the next few days – until it is empty. Absolutely recommendable, not only for passion fruit fans! 🧡