In the third and last part of our miniseries on the French brand De Gabor, we turn our attention to the three Extraits de Parfum Geisha Diva, Leather Forever – Royal Arabian Edition and Astronaut. What I noticed in retrospect to my last post: The durability of the creations from the house of De Gabor is really outstanding. The Darling fragrance, in particular, really picked up speed on my skin after several hours, and recalled me with deep, woody-resinous nuances. However, Stardust Musk and Genders can also still be clearly perceived (close to my skin) today.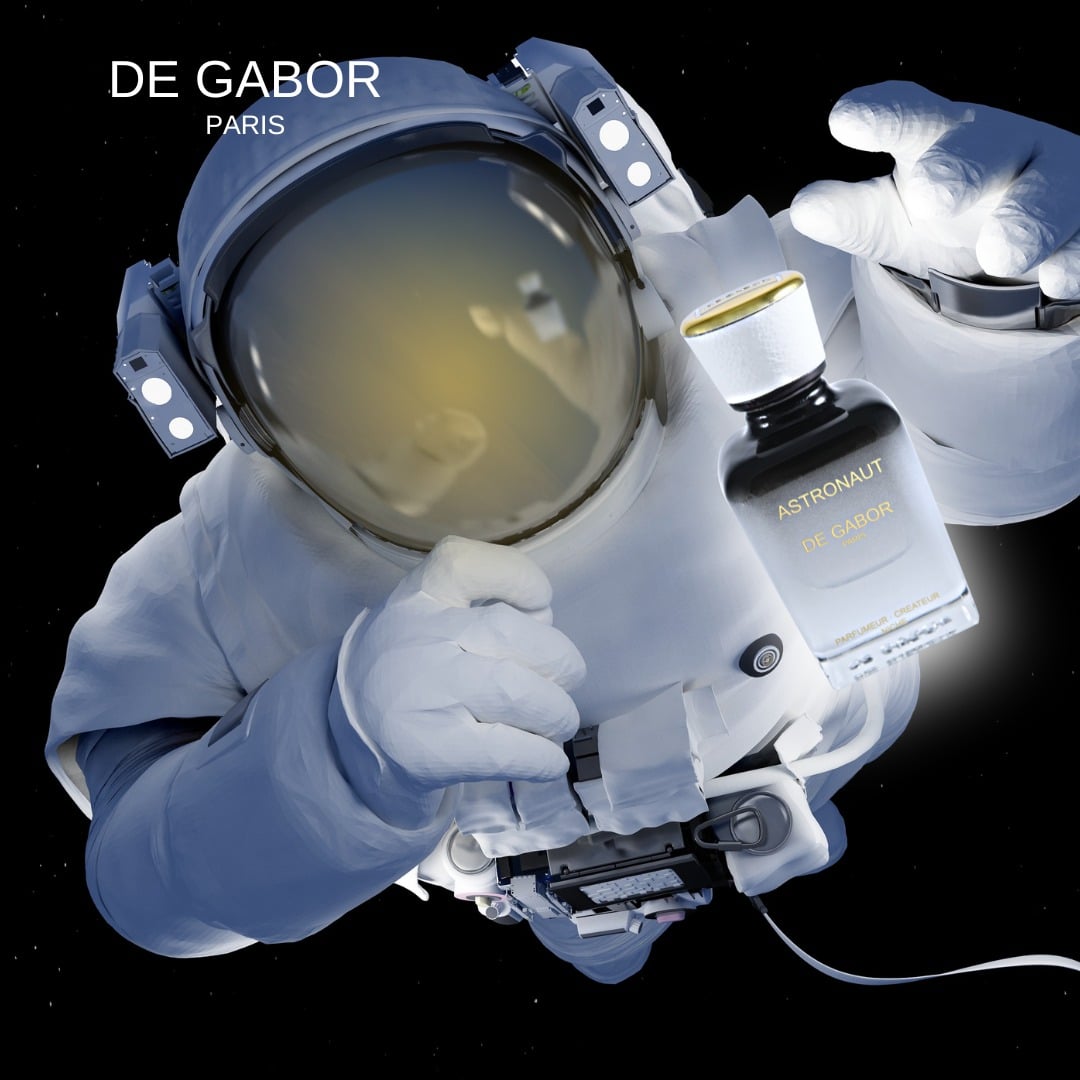 As usual, I would like to link you to my previous articles on De Gabor, so that everyone can get a good overview who might just be browsing here today:
Geisha Diva – De Gabor
With Geisha Diva we turn to Japan and those very legendary ladies who have been trained for centuries in the fields of art, culture and entertainment, giving guests of tea houses a good time – with intellectual conversation, dance and music. And since we are in Asia by name anyway, a raw material originally located there is also added in terms of content: Pittosporum tobira. The white flowers of this evergreen plant, which is also used as an ornamental shrub in this country, exude an intense fragrance. In addition to Pittosporum, Gabriel Gabor used the fragrance notes of lemon, yuzu, mandarin, neroli, jasmine, ylang-ylang, tuberose, musk, amber and patchouli in Geisha Diva.
The uniqueness of the geisha symbolizes the highest artistic profession in Japan. The personality of the geisha is associated with art, mystery, dance and music performances. The presence of a geisha at high society events always receives special attention and admiration as this perfume. Another special flower that originated in Japan, Pittosporum tobira (Chinese Clover Seed), offers an elegant and seductive perfume kimono for the diva in you.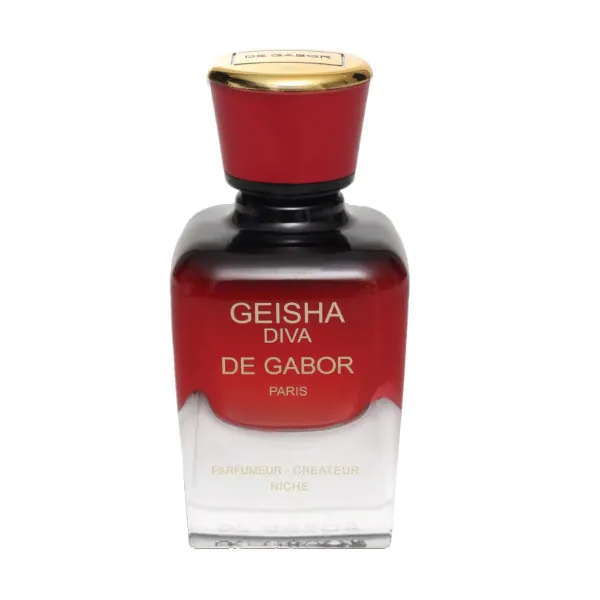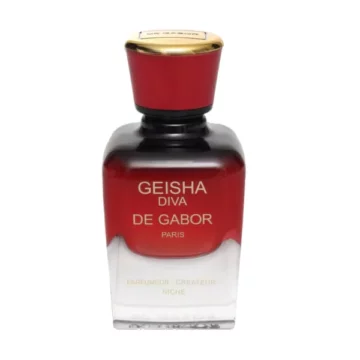 Geisha Diva opens the fragrance with a cheerful and tangy citrus tanginess, soon underpinned by creamy and bright floral notes – I clearly sniff out neroli and also tuberose and ylang-ylang can be perceived little by little. Soft, transparent and almost Mediterranean, the creation is a summery good mood fragrance. Musk provides soft powderiness accented by creamy patchouli and warm amber. A finely balanced and delicate mix of flowers and citrus fruits that smells of summer, of holiday. Absolutely suitable for every day and office, and just beautifully composed! ❤️
Leather Forever – Royal Arabian Edition
There are two Leather Forever in the range of De Gabor. I chose the Royal Arabian Edition leather because I was particularly attracted to the scents of this creation: Walnut, rum, whisky, fig, date, leather, saffron, mahogany, vetiver, iris, guaiac wood, patchouli, agarwood (oud), amber, sandalwood, incense and musk.
The new Leather Forever Royal Arabian Edition invites you to a royal wedding, to a trip to the Emirates. Inspired by the luxury car with the new leather scent from the airport and the symbolic fruits of Ramadan.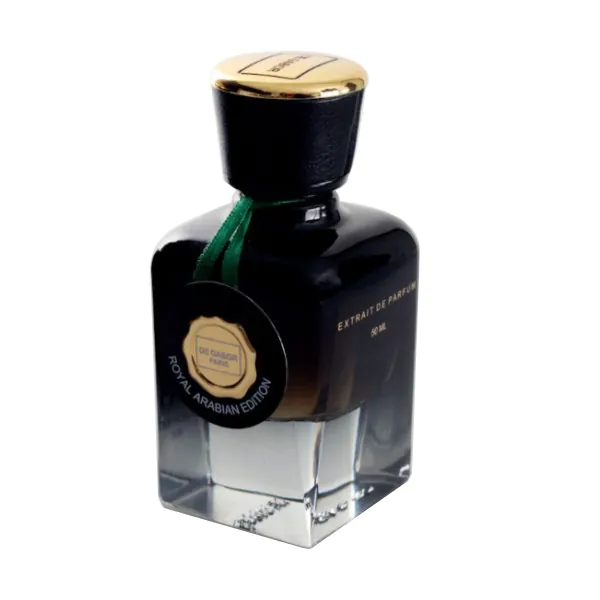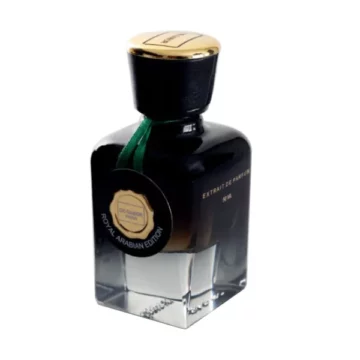 Dark, resinous, woody and opulent are the first keywords that come to mind when I sniff Leather Forever – Royal Arabian Edition. Fine woods meet peaty whisky, medicinal saffron and black leather. Patchouli, vetiver and oud follow in the same vein, providing earthy-woody and smoky-resinous nuances. Incense underlines the coolness of the creation. A fascinating and extraordinary leather scent, of oriental opulence and elegant extravagance, which should absolutely please friends of striking, expressive and dark compositions. 🖤
Astronaut – When dreams come true
In the interview, brand founder Gabriel Gabor told us that he had to fight hard for his desire and dream to become a perfumer. He felt the love for fragrances at a young age, although he does not come from a typical perfumers' family like so many others of his guild. At an early age, he expressed the desire to pursue this profession later on, and was ridiculed by those around him for doing so. A boy from Hungary wants to become a perfumer? Then he might as well become an astronaut and fly to the moon … words that must have hit Gabriel Gabor hard at the time. But he went his own way and trained as a perfumer at the prestigious Institute of Perfumery in Grasse. With Extrait de Parfum Astronaut, he shows the scoffers of yesteryear that he now belongs to a guild practised by even fewer people than there are astronauts in the world. The fragrance notes are bergamot, galbanum, lime, guava, lavender, rosemary, rosewood, patchouli, geranium, labdanum (cistus), vetiver, sandalwood and amber.
Everyone has dreamed of becoming an astronaut … This new generation fragrance creation is a tribute to all the astronauts who are currently in space and have been in space until 2023. The profession of astronaut is one of the rarest in the world after that of perfumer. Astronaut perfume embodies the adventures of human challenges, amazing endurance and courage of astronauts and perfumers.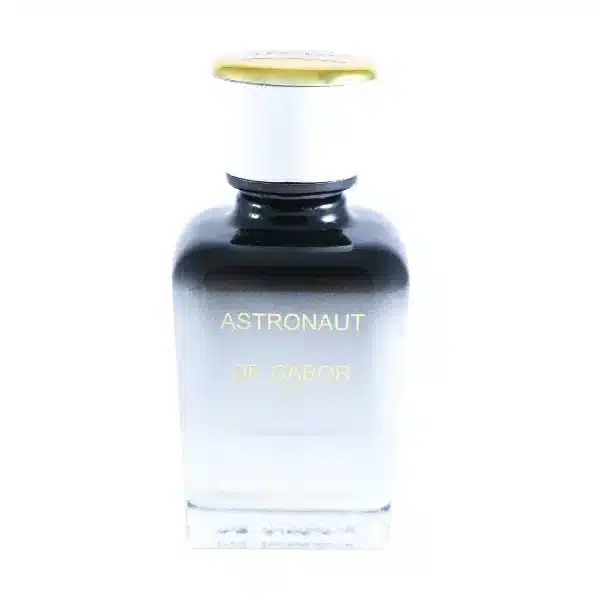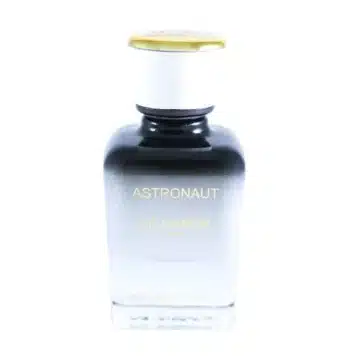 The opening of Astronaut from De Gabor is sparkling, citrusy and fruity-sweet, soon underpinned by creamy and still lovely nuances. Lavender provides herbaceous and tart notes, while rosemary lends the fragrance a delicate saltiness reminiscent of a cool sea breeze. Geranium allows minty rose accents to blossom, while gentle and sweetly warm nuances gradually spread through the composition. Delicate amber, velvety sandalwood and the subtly smoky-lovely facets of cistus unite with creamy-earthy vetiver. Heavenly! A transparent, all-year-round fragrance suitable for every day and office use! 🚀