The brand Plume Impression is brand new at Aus Liebe zum Duft and this is reason enough to introduce it to you here today. Seven Eaux de Parfum we currently have in the assortment, of which I have picked out three that I would like to present to you in more detail. But first a few words about the fragrance house itself, whose trademark is a feather, which is also found on the outer packaging and the bottles themselves.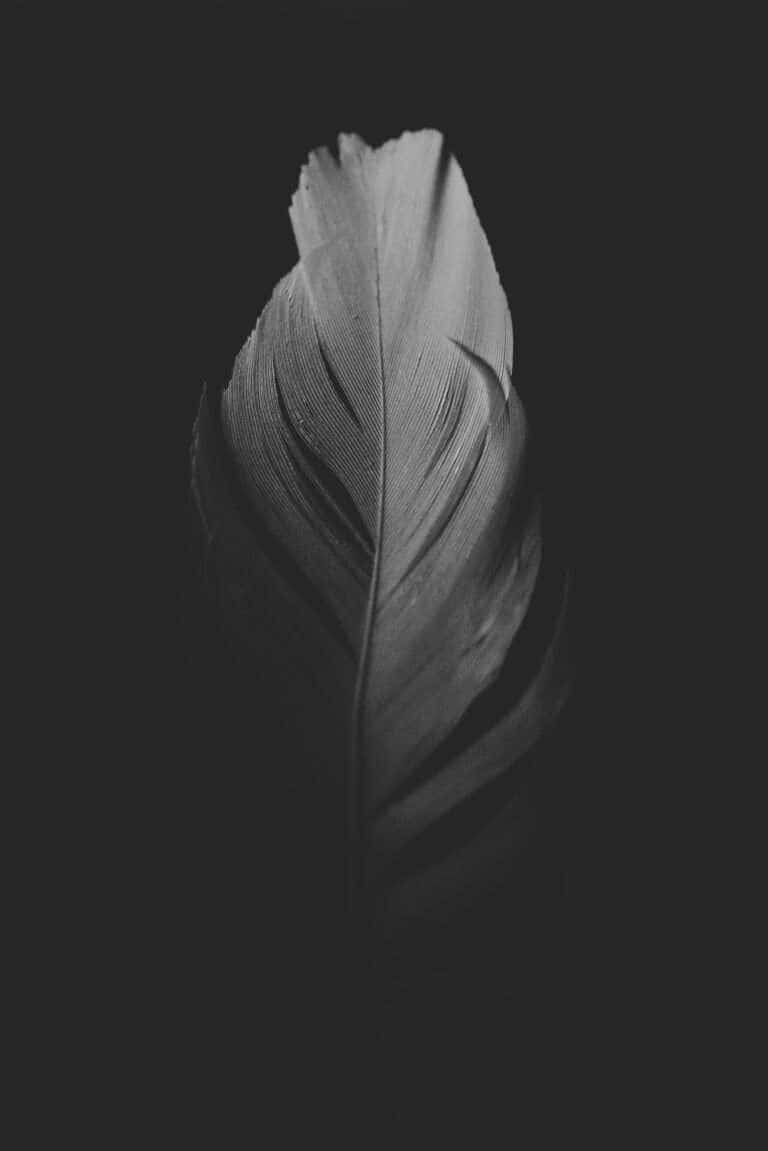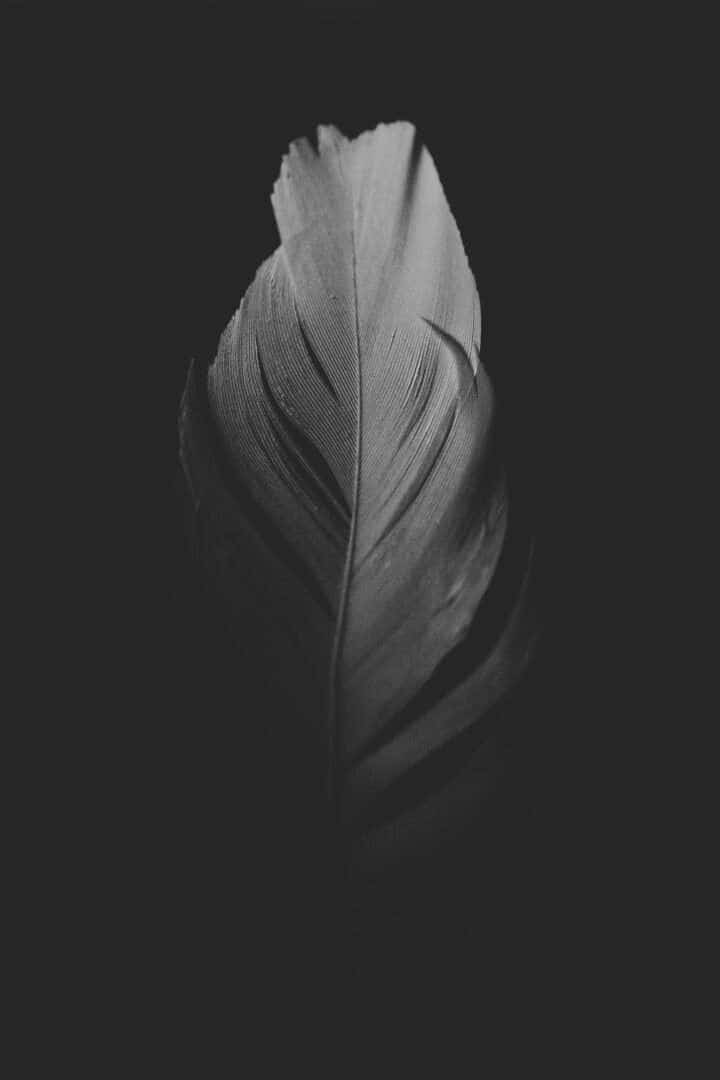 Short and sweet: Plume Impression
Founded a few years ago by Austrian Sabine Schaffer and Gabriel Chami, Plume Impressions is more than just a pure fragrance house. It is also the story of a great love. The couple is united by more than just mutual affection. Both have been at home in the world of fragrances for many years.
Gabriel Chami has a long career in exclusive luxury fragrances, primarily in the Middle East. Sabine Schaffer has been passionate about perfumes and beautiful fragrance compositions from a young age, sniffing her way through the perfumery of a family friend at an early age and eventually fulfilling her dream of having her own fragrance brand.
Perfumes form wonderful memories and we relive them every time we encounter a beautiful scent. I quickly realized that I wanted to share this inspiration and joy with as many people as possible. Over the past few years, I've been working to create that magic for everyone. Royal families wanted to celebrate the arrival of a newborn with a traditional fragrance, perfume lovers wanted to relive their wedding with their personal scent. Through all these wonderful people I met, Plume Impression was born. Perfumes are emotions, perfumes are people. They form images in our minds, make us relive beautiful moments. – Sabine Schaffer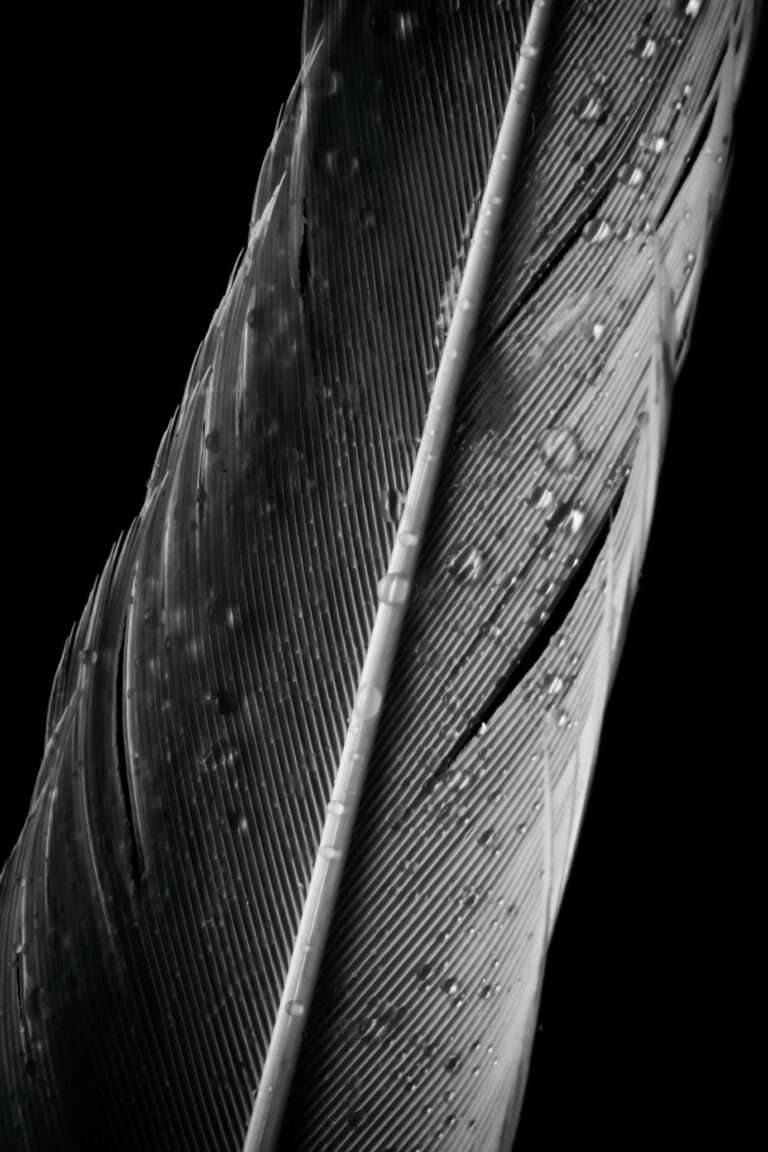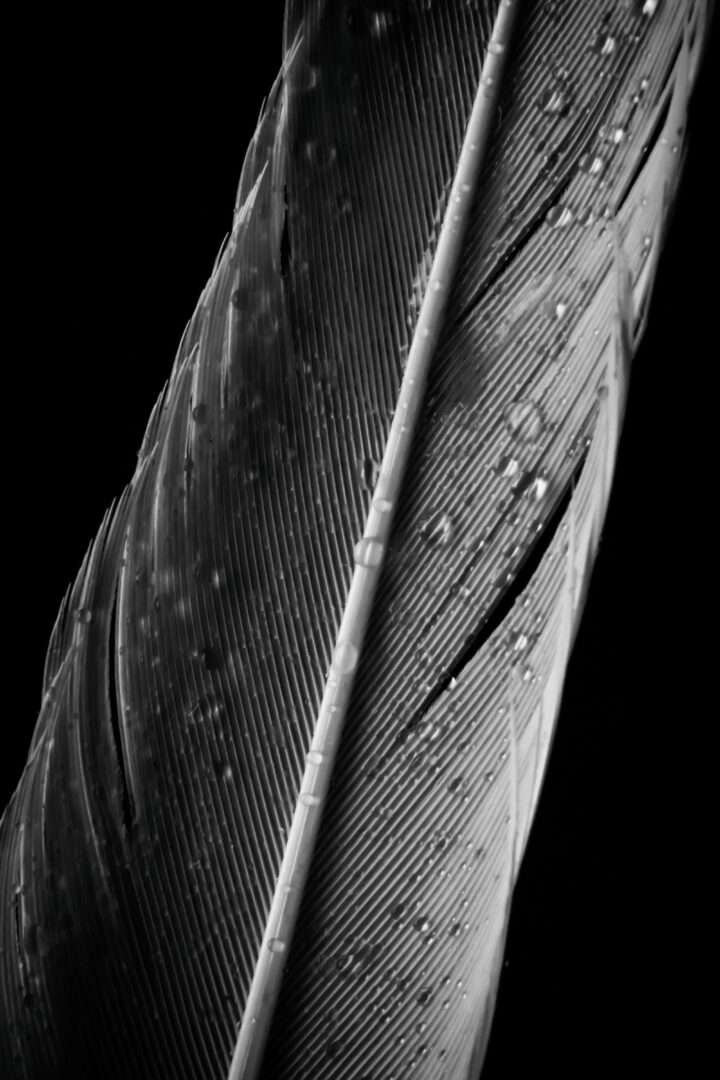 The brand's creations were made in collaboration with renowned perfumers such as Quentin Bisch, Mark Buxton or Amandine Galliano. The founders of Plume Impression like two characteristics of the label's trademark, the feather: on the one hand, they are incredibly light, fragile and soft, but on the other hand, they are extraordinarily strong, supple and resistant.
Murmure d'Été – Murmurs of Summer
The name alone sounds incredibly romantic, don't you think? In view of the weather-technically so far rather poor August here at the Baltic Sea, I look forward to a creation that hopefully sounds like holiday in the south. Somewhere I think I read that the eau de parfum is inspired by Sabine Schaffer's travels in the Mediterranean. Quite my case and with the name "Murmurs of Summer" Plume Impression has already excited me anyway.
Perfumer of the creation is Quentin Bisch, who combined for the fragrance the ingredients davana, cypress, fig wood, fig, freesia, sandalwood, cedar wood and tonka bean. Fig and fig wood, that definitely sounds wonderful to me, enticing and absolutely my cup of tea. For those who are as addicted to the greenish to purple fruit as I am, I recommend our fig category here in the Duft-Tagebuch.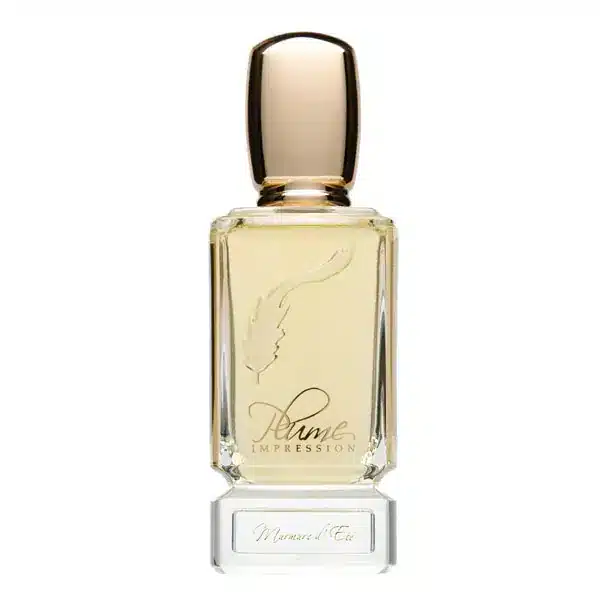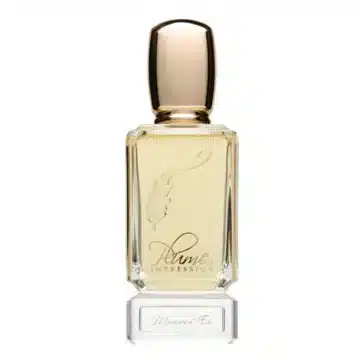 Airy and delicate, Murmure d'Été opens the fragrance. Citrus-green nuances refresh, underpinned by a fruity sweetness. Early on, the fig can be sniffed out. Lovely fruit accents, ripe, juicy and surrounded by a subtle coconut note. Freesia provides delicately lucid floral accords that are airy, creamy and subtly aquatic. With light and clean woods, the fruity-fresh fig sweetness gradually finds a successful base in which it really feels at home. A finely balanced, elegant and transparent fig fragrance that pays homage to the seductive fruit in a lovely feminine way. For everyday life and office.
Pop Heart – In the rhythm of the heart
Pop Heart by Plume Impression is supposed to be – as I understand it – an inspiring composition, rousing, colourful, like a melody that makes you want to dance. Perfumer Mark Buxton created the fragrance for the young brand, using the ingredients apple, pineapple, strawberry, raspberry, rose, magnolia, caramel, vanilla and musk.
This perfume unfolds in colourful facets and takes you on a modern and refined journey. Sweet notes of strawberry and pineapple paired with luxurious rose and magnolia transform into a creamy, sensual vanilla musk. A playful yet seductive fragrance for the modern perfumista.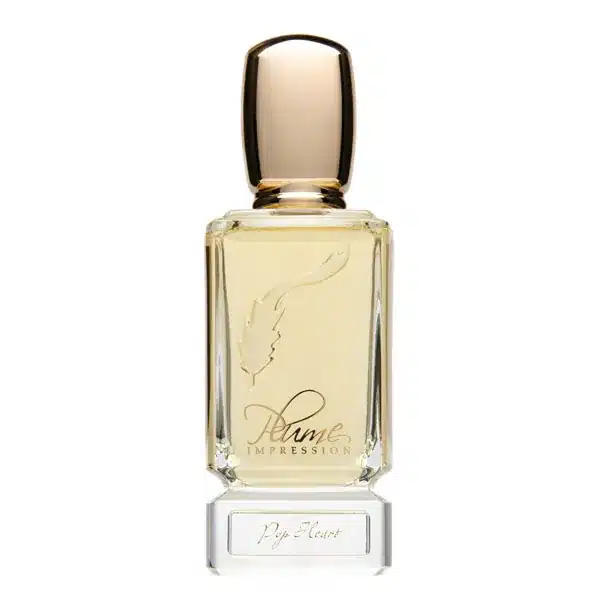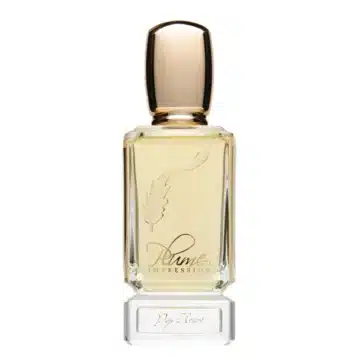 Pop Heart opens with a honey-like sweetness. Immediately, I perceive clear pineapple nuances, which gives the creation exotic traits. Additional fruit accents are provided by lovely berry notes, before the fragrance gradually becomes more floral and spicy. Lucid roses and the delicate aquatic floral nuances of magnolia let the heart of the composition shine, underpinned by beguiling vanilla and creamy-sweet caramel. A fruity-gourmand fragrance that is very feminine and sweet. Perfect for the warmer season and also absolutely suitable for the office and everyday life. For foodies and fruitoholics. 🍍🍓
Royal Bourbon – Plume Impression
Perfumer Amandine Galliano created Eau de Parfum Royal Bourbon from the fragrance notes licorice (liquorice), cinnamon, ginger, pepper, rum, tobacco, leather, caramel, vanilla, benzoin, amber and cedar. Sounds pretty tempting, doesn't it?
A delicious blend of dark rum paired with exotic spices. Light notes of leather and tobacco have been skilfully integrated to create an opulent, luxurious feel. Perfectly combined with the sweetness of caramel and vanilla, this fragrance takes you on an unforgettable sensual journey.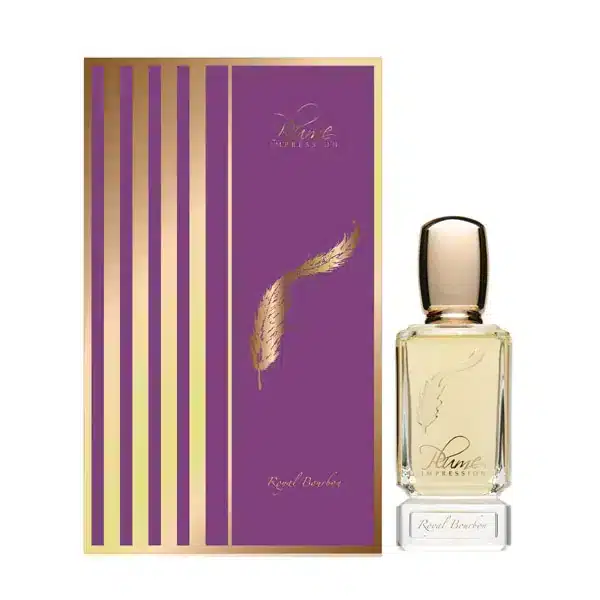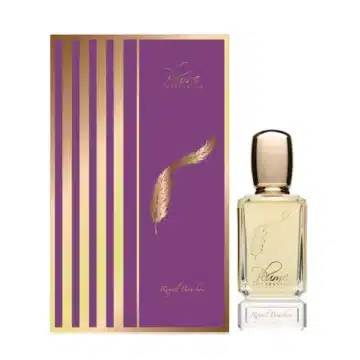 Fans of licorice get their money's worth at the first sniff of Royal Bourbon. Sweet, spicy and lush smells the eau de parfum. Soon the tipsy nuances of rum and golden tobacco appear, giving the creation quaffable and honeyed accents. Smooth leather, creamy caramel and soft vanilla nuances underline the deliciously seductive character of this composition. Rather something for autumn and winter. A fragrance to go out and snuggle in, perfect for those who prefer lush, gourmand spicy and boozy creations.